Vintage never goes out of style. There's something so appealing and eye-catching about a beautiful vintage piece, whether it's in your wardrobe or your home. Vintage style is chic, unique, and it withstands the test of time. The trick to finding perfect vintage treasures is finding classic pieces with a modern vibe that were relevant when they were made and remain relevant now into the future. Whether you want to incorporate vintage in your home, closet or vanity, there is no shortage of great vintage pieces that will speak to your style and aesthetic since the possibilities really are endless. Check out how KF styles fab vintage pieces in relevant ways to make them timeless, yet completely on trend.
Home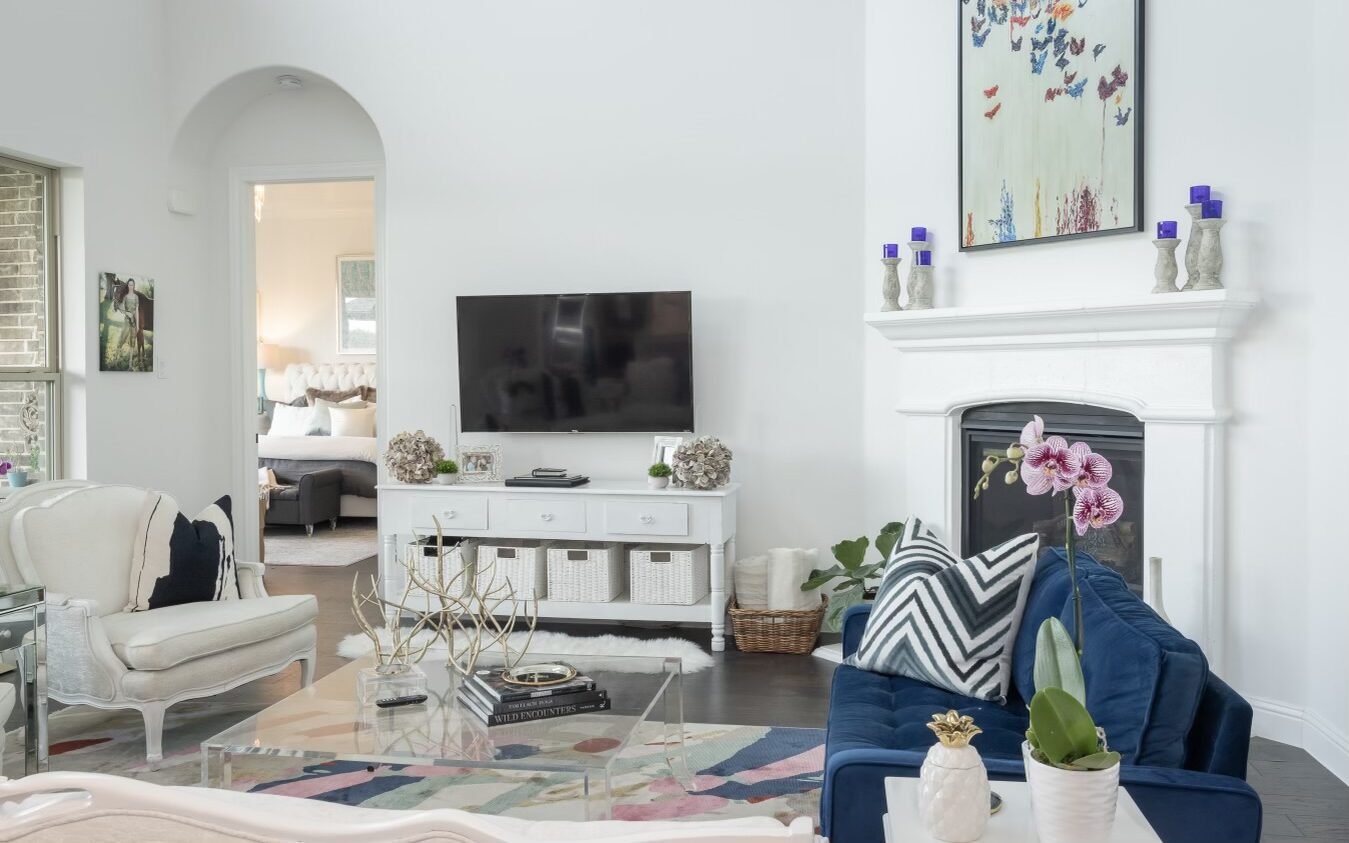 The key to styling vintage in your home is mixing the "old with the new." Layer and incorporate your pieces in a personal way for a well-lived (and loved), truly elevated style. Use a vintage headboard paired with modern bedding or end tables. A 1920s nightstand with a contemporary mirror and lamp is always and eye-catching statement. When done properly, your room will feel perfectly curated and truly cultivated as if by an expert.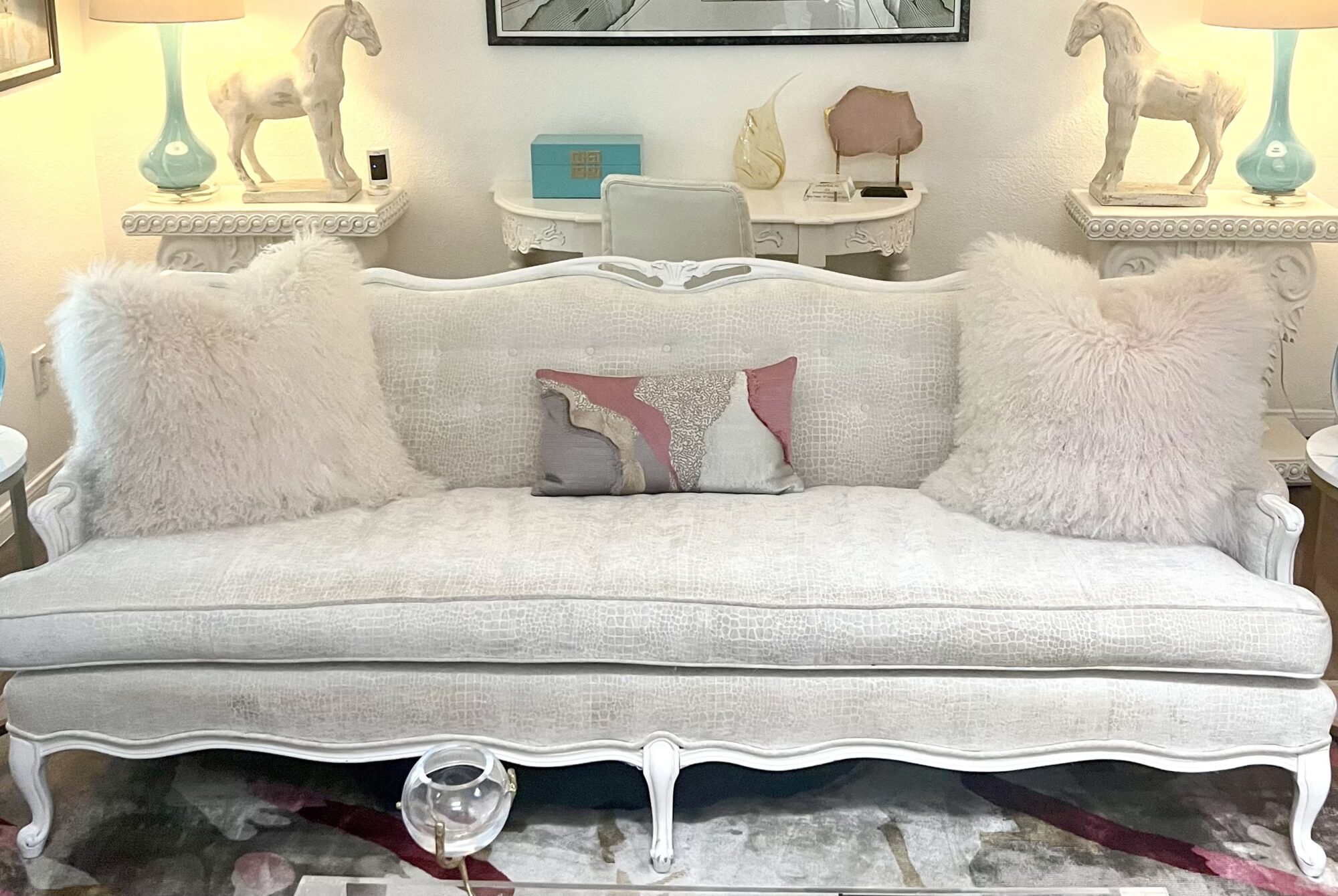 KF Tip ~ Refurbish existing vintage pieces. With a can of paint, new fabric and a little bit of vision you can take something drab to fab for statement making, timeless pieces that define your room.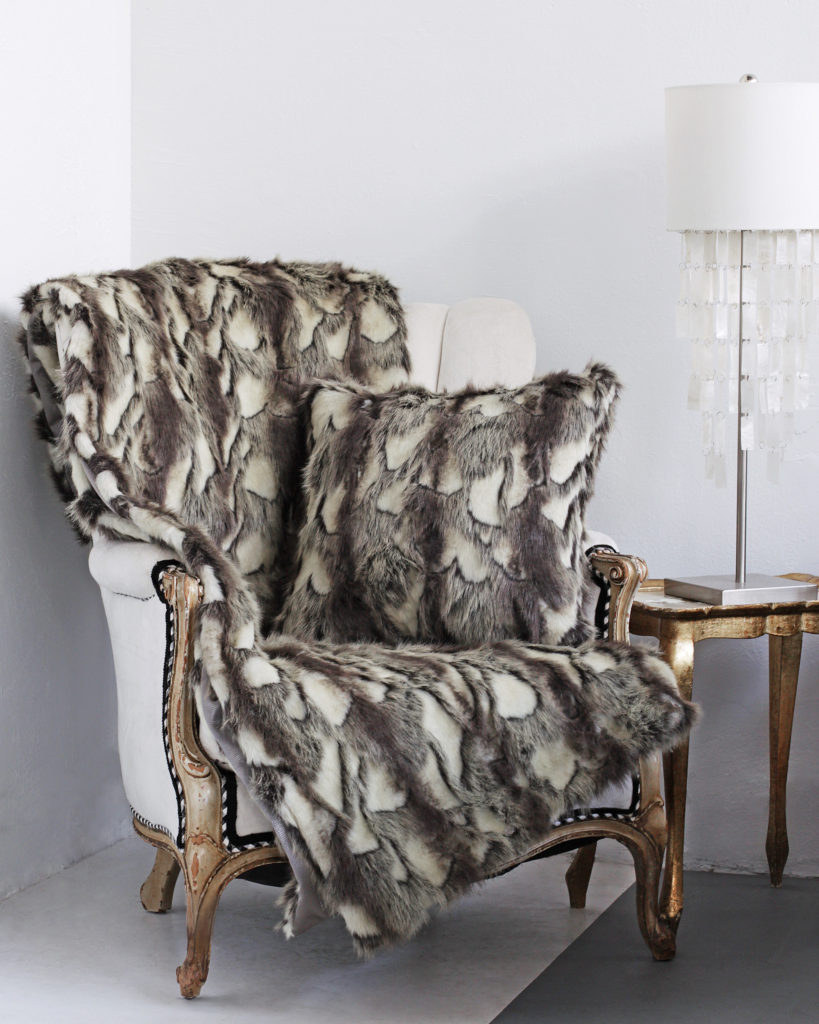 Style your newly reupholstered vintage piece with a luxe faux fur for a glam vibe. This fab vintage chair paired with a Parisian salon-inspired side table and contemporary lamp creates the perfect eye-catching, cozy nook.

Fashion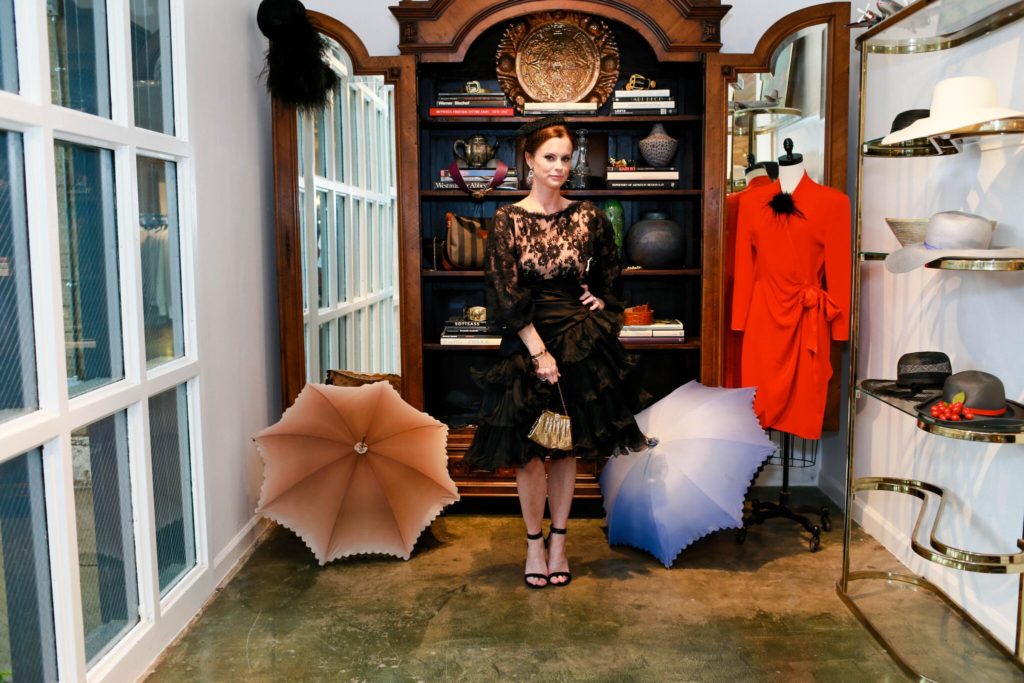 Vintage fashion is so much fun! Vintage pieces are simply inspirational. Whether it's vintage designer or not, clothing from the past has a certain je ne sais quoi. And the best part…. most pieces are completely unique. Check out some KF's fave looks from her own closet and her friends at Jack Retro in Dallas.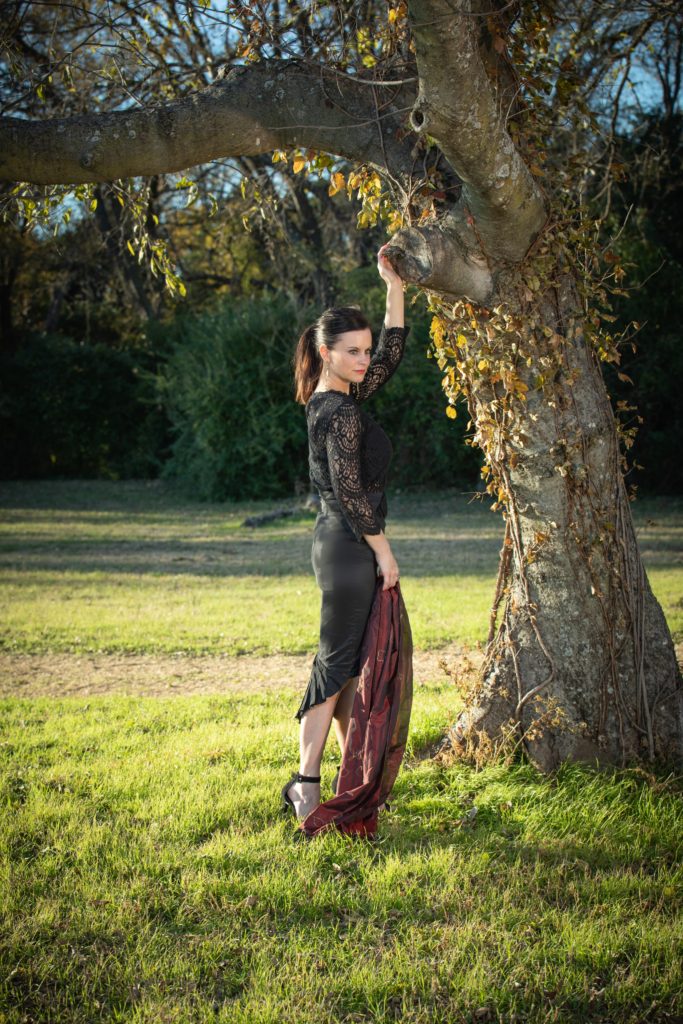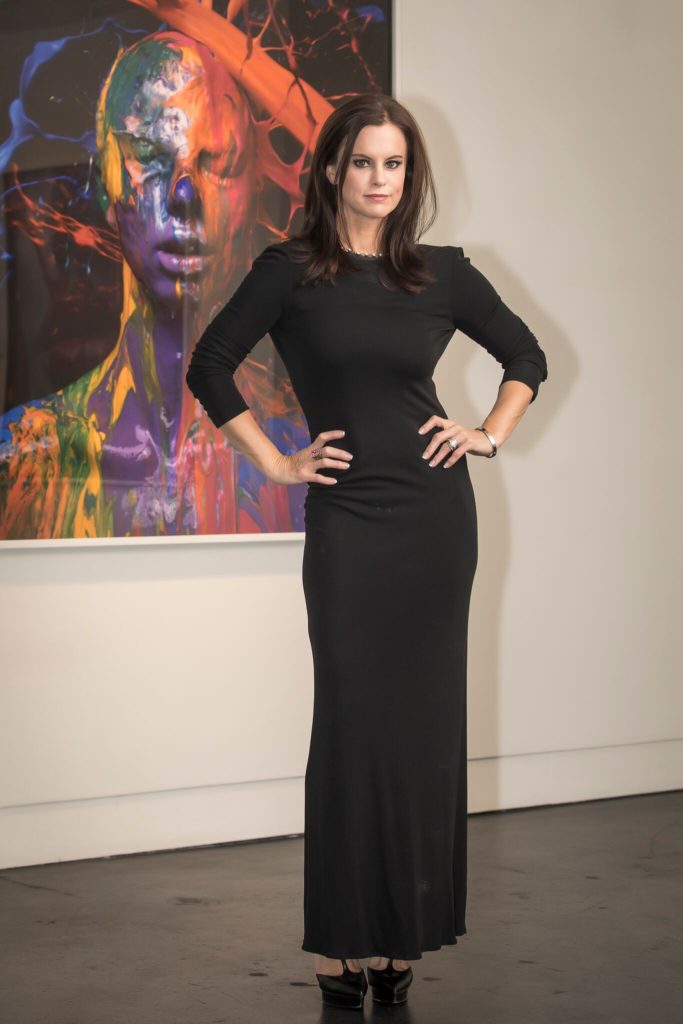 This is why vintage fashion is a passion here at KF. It. Is. Timeless. This gorgeous vintage Calvin Klein gown from Jack Retro is an absolute staple. It's so useful to have something like this in your closet regardless if its brand new or 30 years old. You will be able to wear it forever. Spending a little more money on pieces like this are worth it, as they will last longer and are typically made with a better eye for quality. This dress can be styled in so many different ways for so many different events. Kathy styles it totally classic with simple jewelry and statement-making Saint Laurent heels.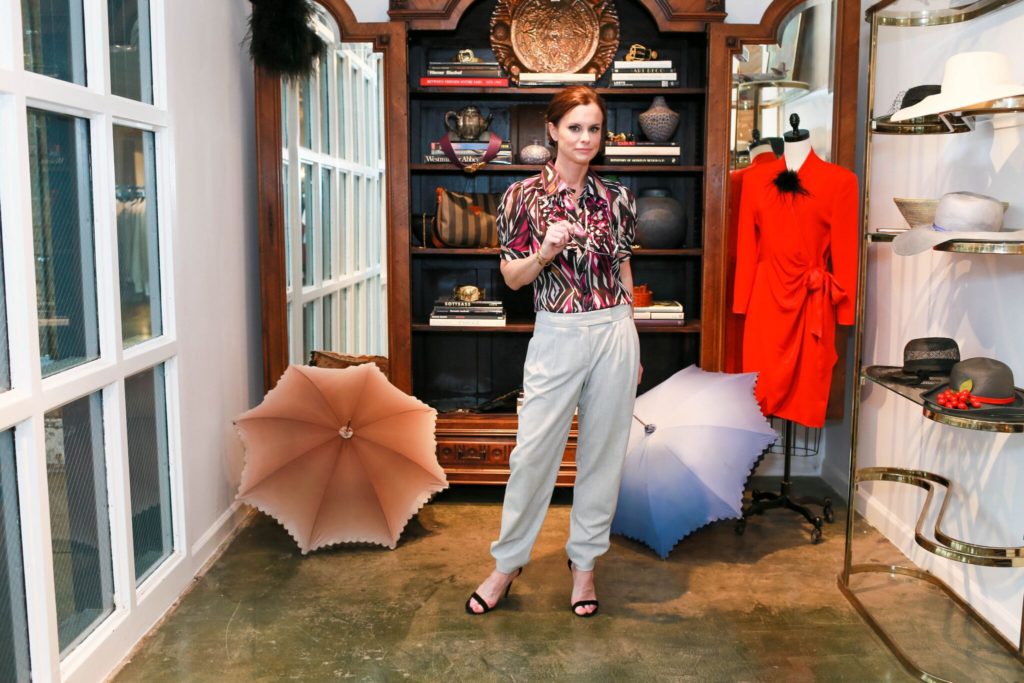 What we love most about this outfit is how you can see that trends always come back in style. This amazing vintage pants are so easily worn today and are super current. With the athleisure chic trend that is everywhere they are perfect for brunch, the office or just day to day. Kathy dresses them up with a button down blouse in a groovy geometric print, paired with scrappy heels for the perfect low-key, yet totally put together look.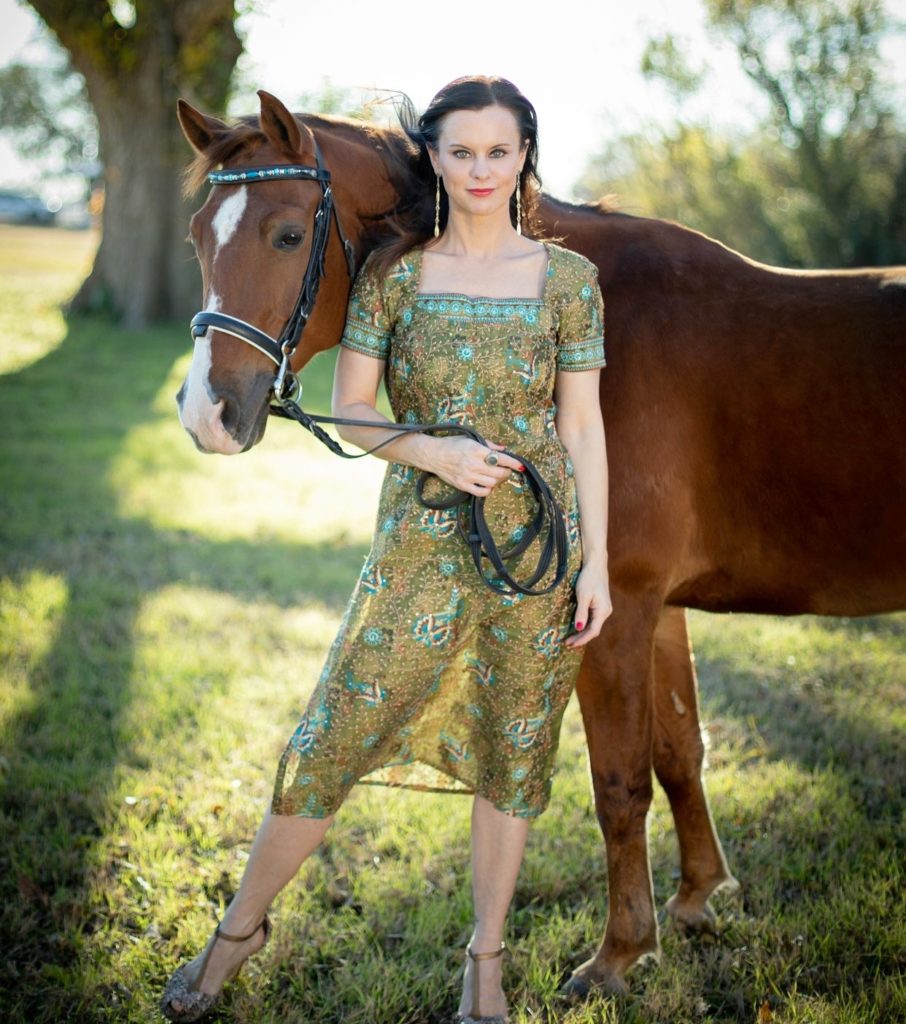 Beauty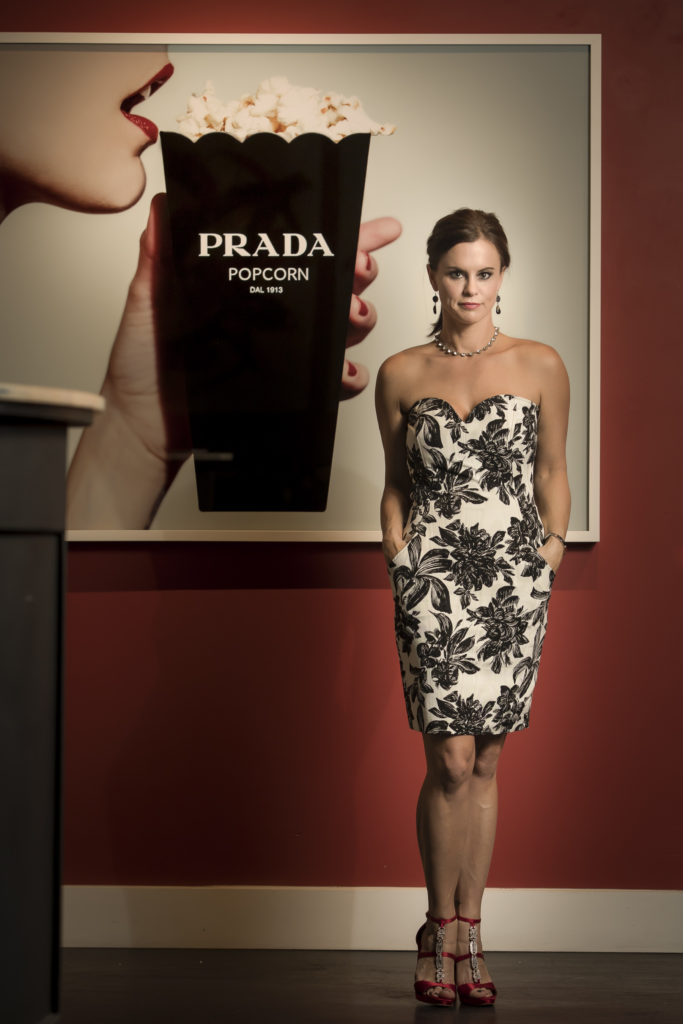 Much like fashion, beauty trends always come back in style. A bold red lip, a cat eye, or the perfect brow. The trends are constantly changing but it is truly about finding what works with your face and what makes you feel confident, so you slay when you walk in the room.
Top 3 Vintage Lipstick Colors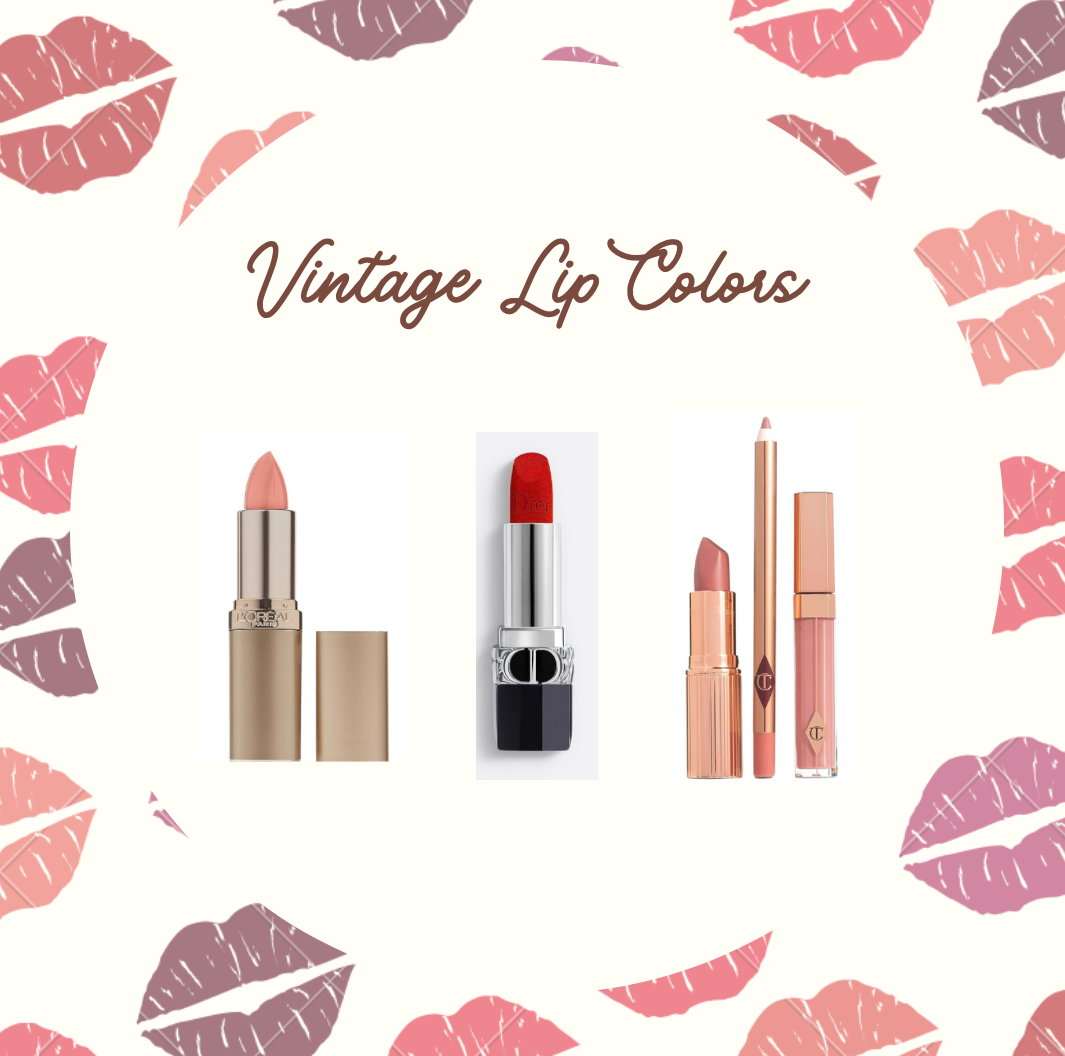 Many of us feel your makeup look isn't complete without a lip product. Lipstick and gloss has and always will be a necessity.  It is one of those things that easily makes you look fresher and and ready to head to your next meeting or cocktail hour.  There have been a few staple colors throughout beauty history, see which is your fave and give it a try! Check out KF's 5 minute glam board on Amazon.
Red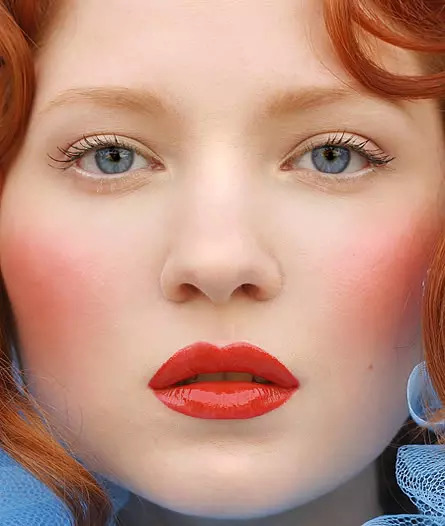 A red lip will always be the classic color. Finding the shade of red that works for your skin tone is the key. Depending on undertones and hair color you may need a more pinky or orange one.
Nude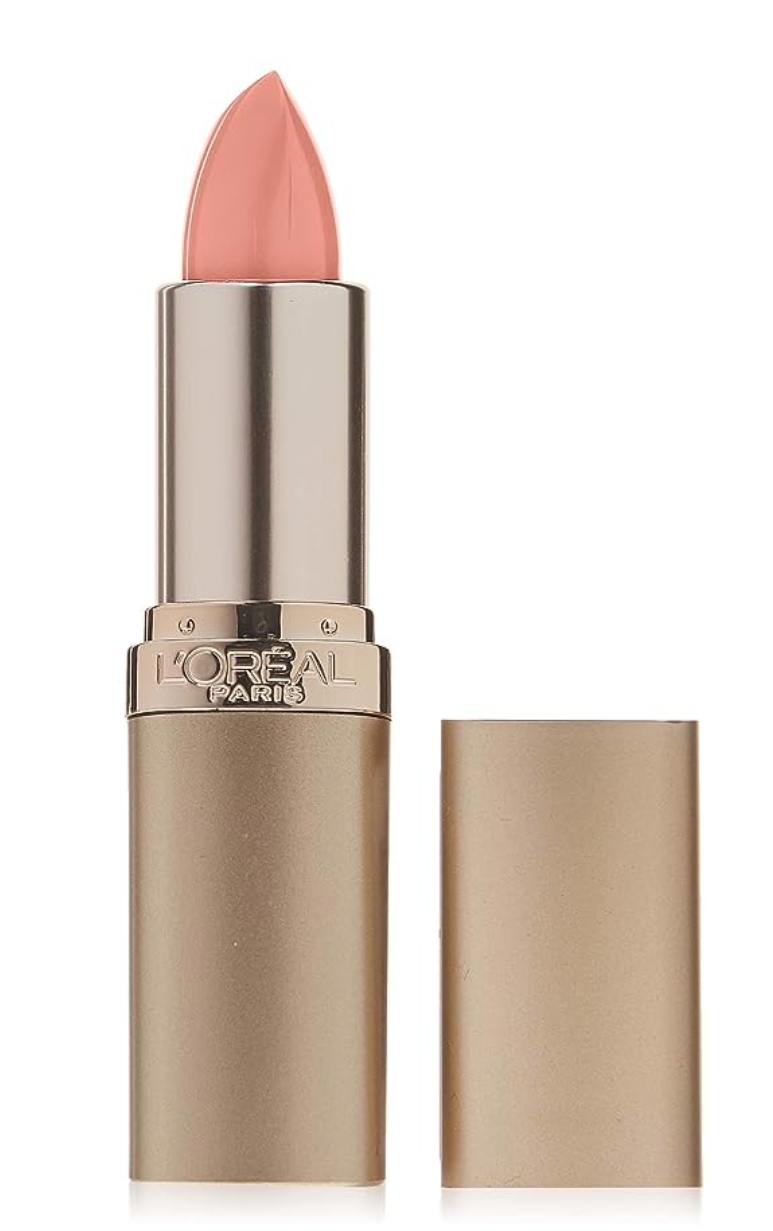 Nude is totally up for interpretation. But the classic glossy nude lip has been popular in and out of beauty history. You want something opaque, glossy and neutral so that it goes with every makeup look. It has a total French girl vibe and is very enticing.
Pink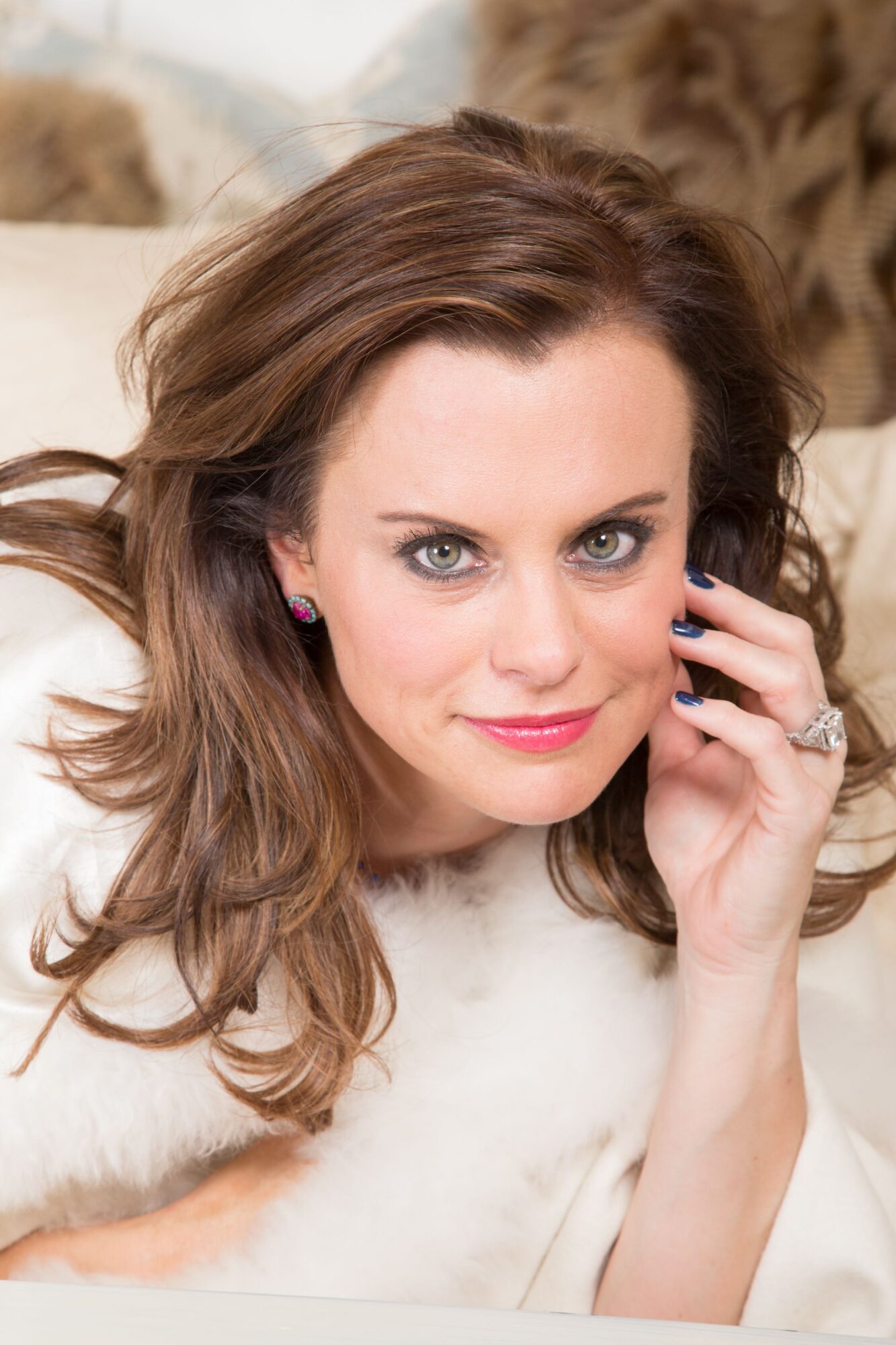 Much like red, pink is up for interpretation. It can be more purple more nude, more red or a bright bubblegum. A pink lip is always appealing and always super girly. It's the perfect feminine shade that can be seen throughout time.