Summer is just around the corner (YAAAAAY!) and now that it is time for poolside parties and outdoor hosting, KF simply couldn't wait to put together a Memorial Day Soirée.  Setting tablescapes that wow your guests is the first step in creating a truly memorable event. With the addition of gorgeous floral arrangements in the most festive holiday colors and a few bar areas for easy access to libations, your party will go off without a hitch and your guests will feel pampered! Check out KF's lifestyle guide to all things Memorial Day.
Serving in Style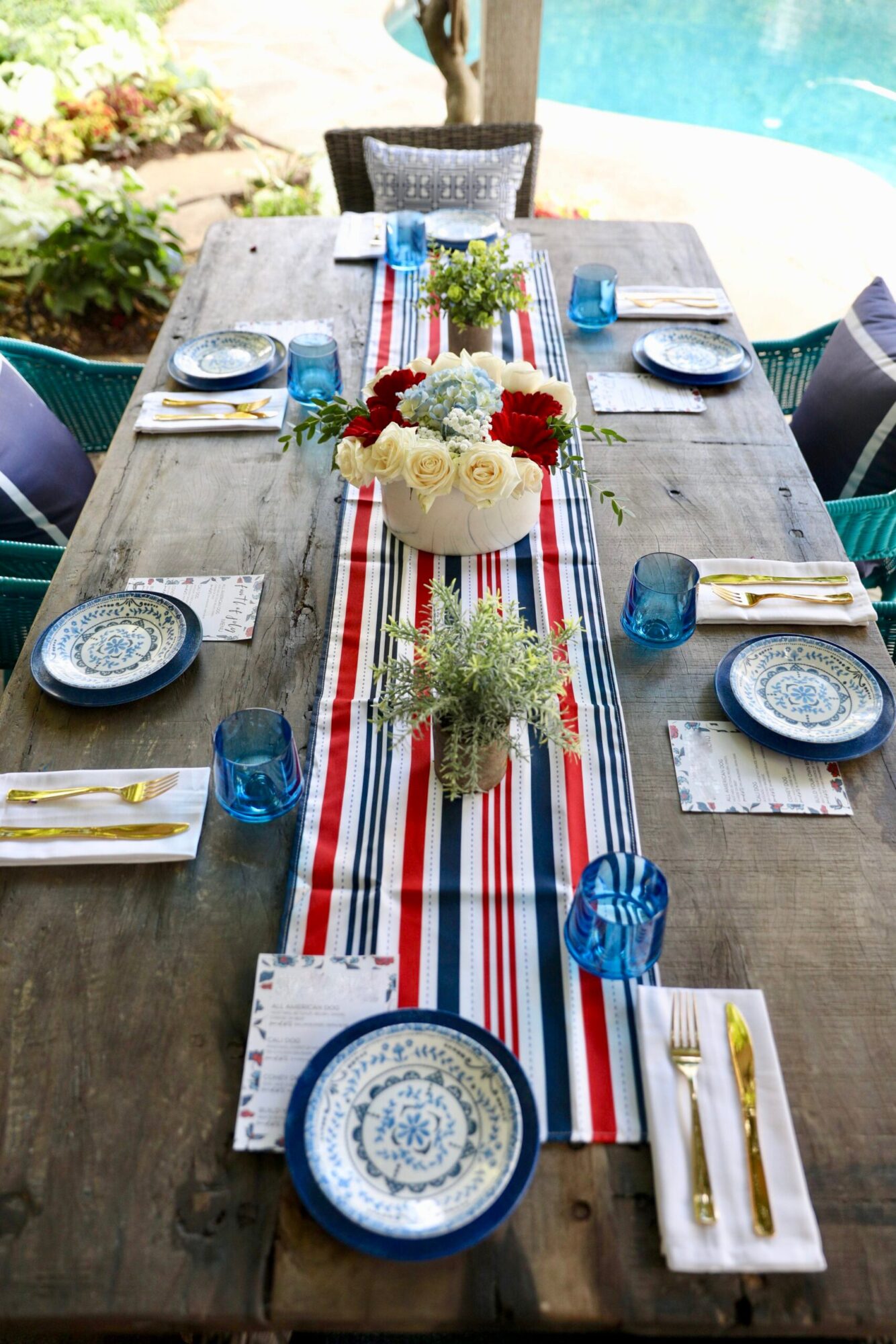 KF put together a few patriotic + easy-going tables that are chic and fabulously fun! We are all looking for ways to feel festive and enjoy, and these tables are all about effortless and gracious entertaining.
Entertaining, like so many other things, is all in the details and they don't have to break the bank to be fab! Star and stripe napkins are an inexpensive, on-theme addition. Check out these similar napkins from Amazon. com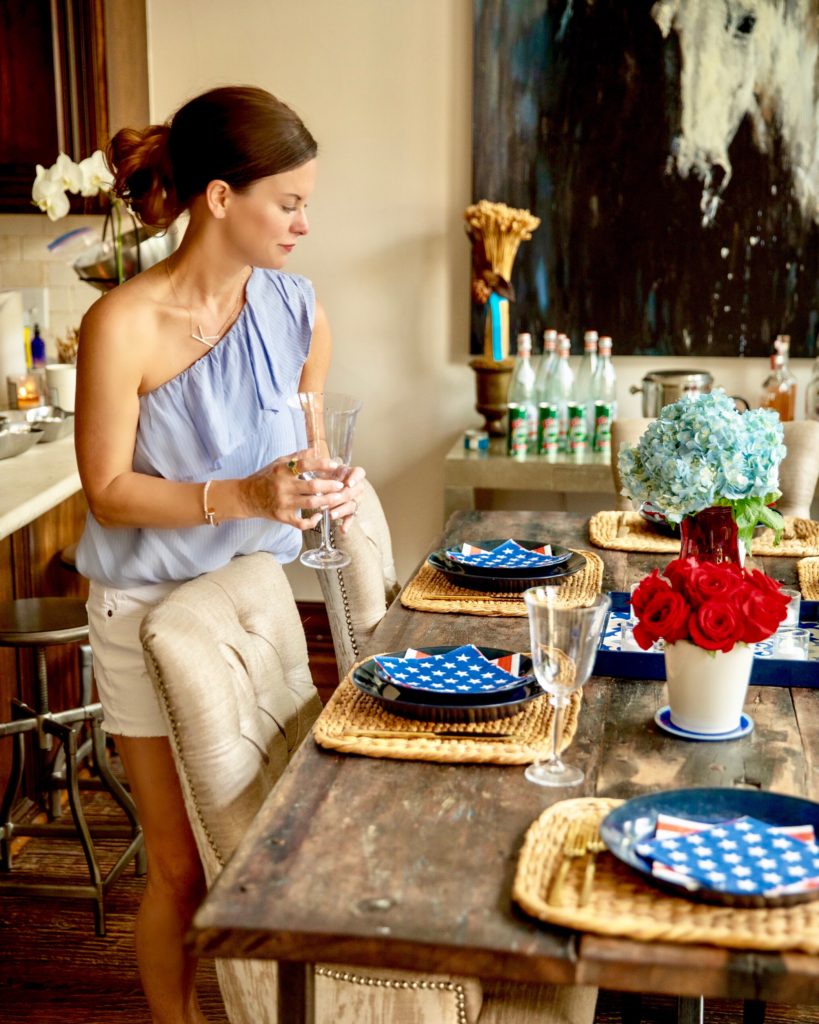 KF Tip ~ If you want to add an extra layer of functionality and ease for clean up, you can pick up disposable flatware. Gold versions are available and they look fantastic, but make your life a little easier at the end of the day. Check out one of Kathy's fave, disposable go-tos from Target.
This year, KF is choosing to keep her table settings simple and clean, utilizing necessities and curated elements to add interest and depth.  A straw placemat adds the breezy element we love. KF topped navy dinner and salad plates, along with stars and stripe paper napkins to keep things casual, yet festive. Paired with chic gold flatware and a simple crystal wine glass, it makes it simple to celebrate in style and with ease.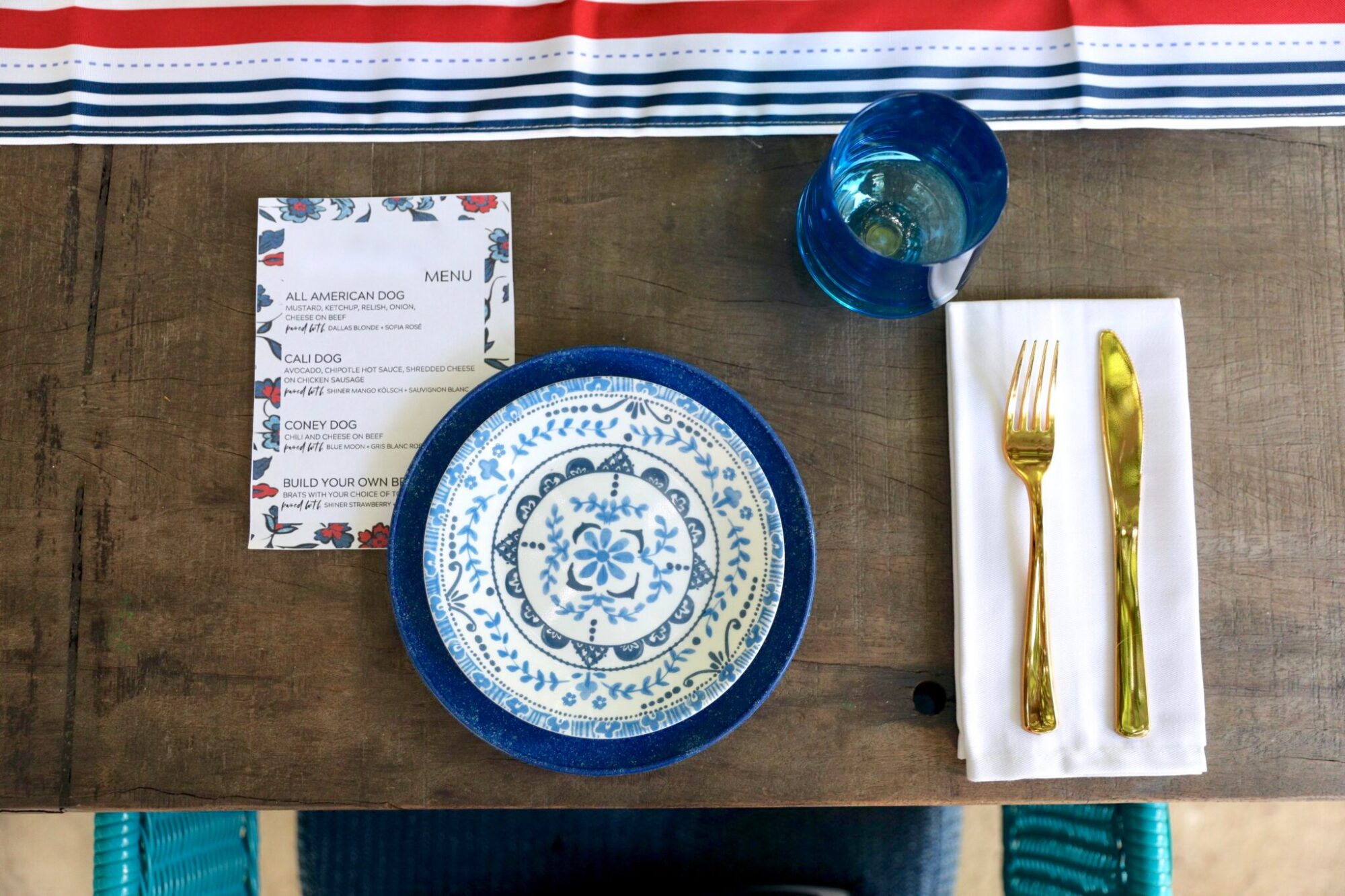 Looking to add a special little touch? Print off menus for an extra personal touch your guests are sure to love.
Flirty Florals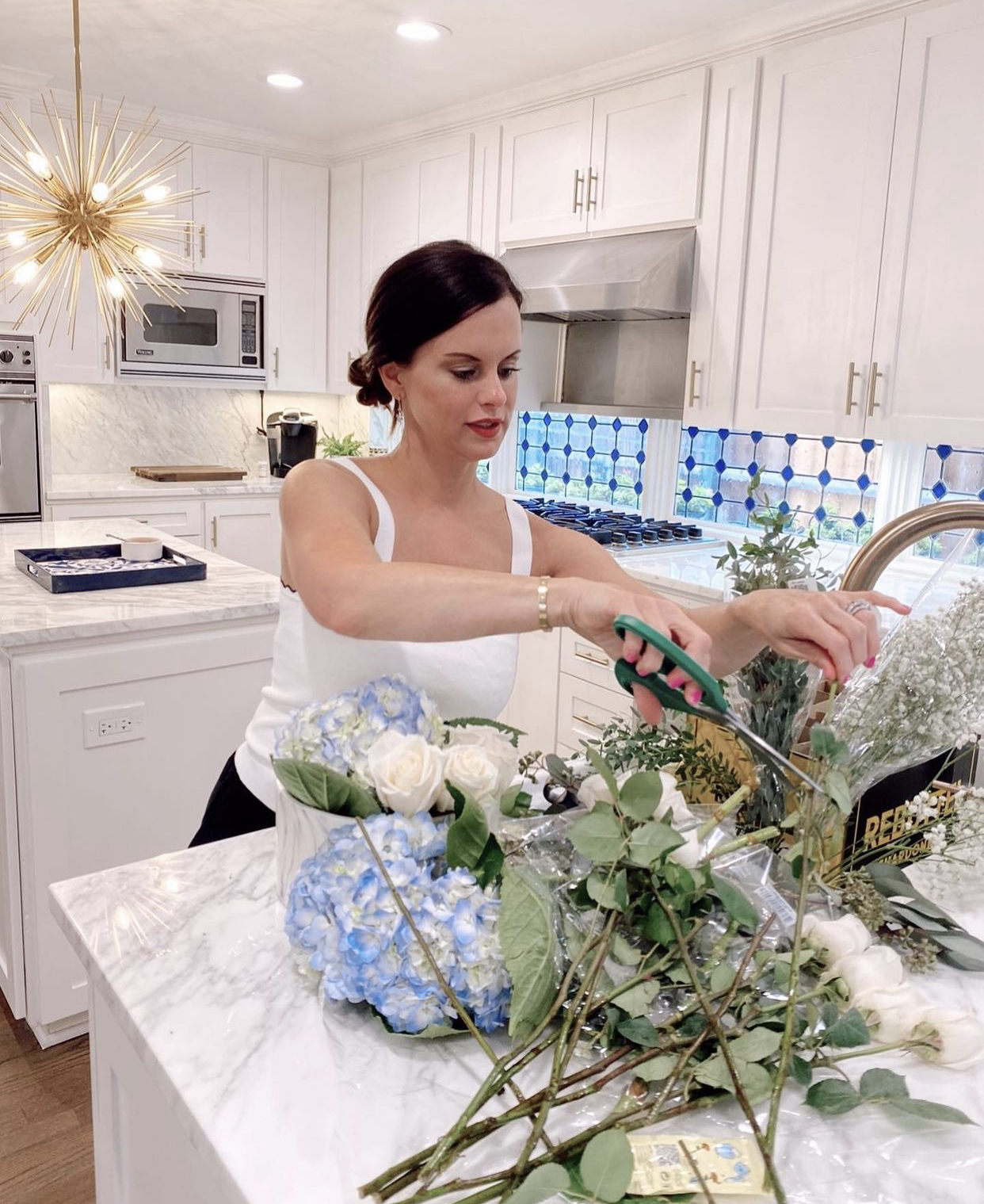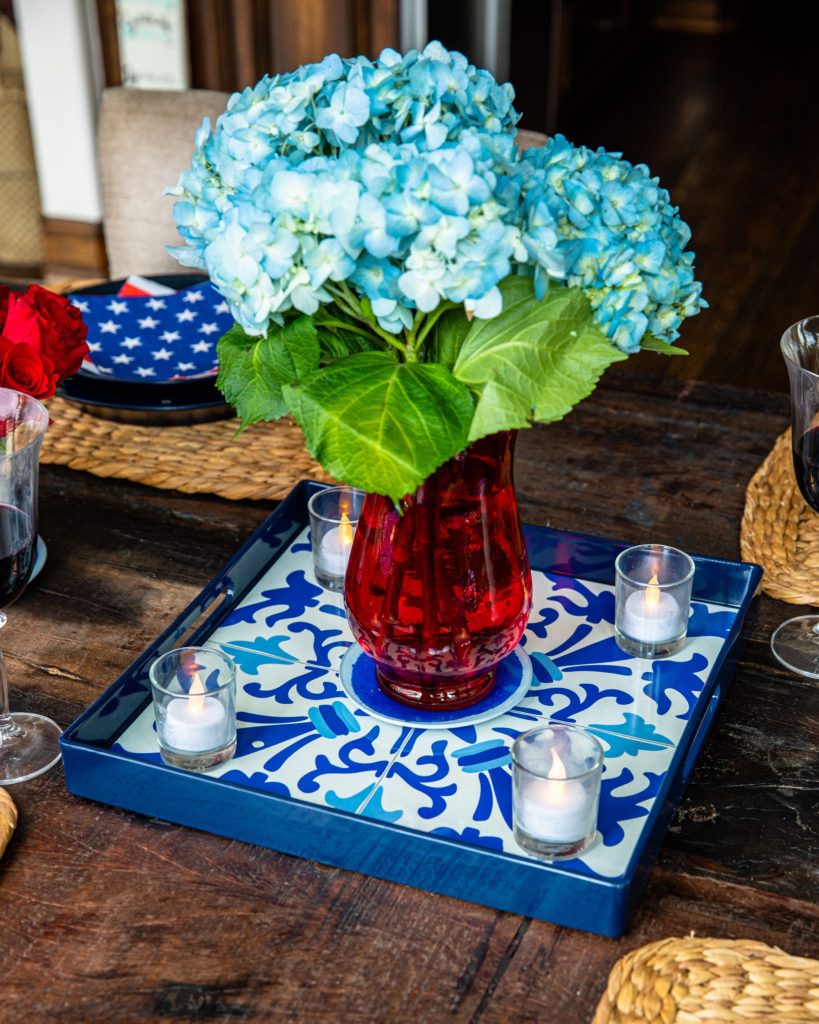 Fresh flowers are key when making any tablescape. Chic monotone floral arrangements are always gorgeous; however, when it comes to holiday tables you can't go wrong with incorporating the appropriate holiday hues. KF chose red roses along with blue hydrangeas, separating them to bring both elements and color to the table for that perfectly patriotic finish in red, white and blue.
Simple, yet pretty, Kathy got creative with her use of reds, whites, and blues and made something fun and delightful to set the holiday apart!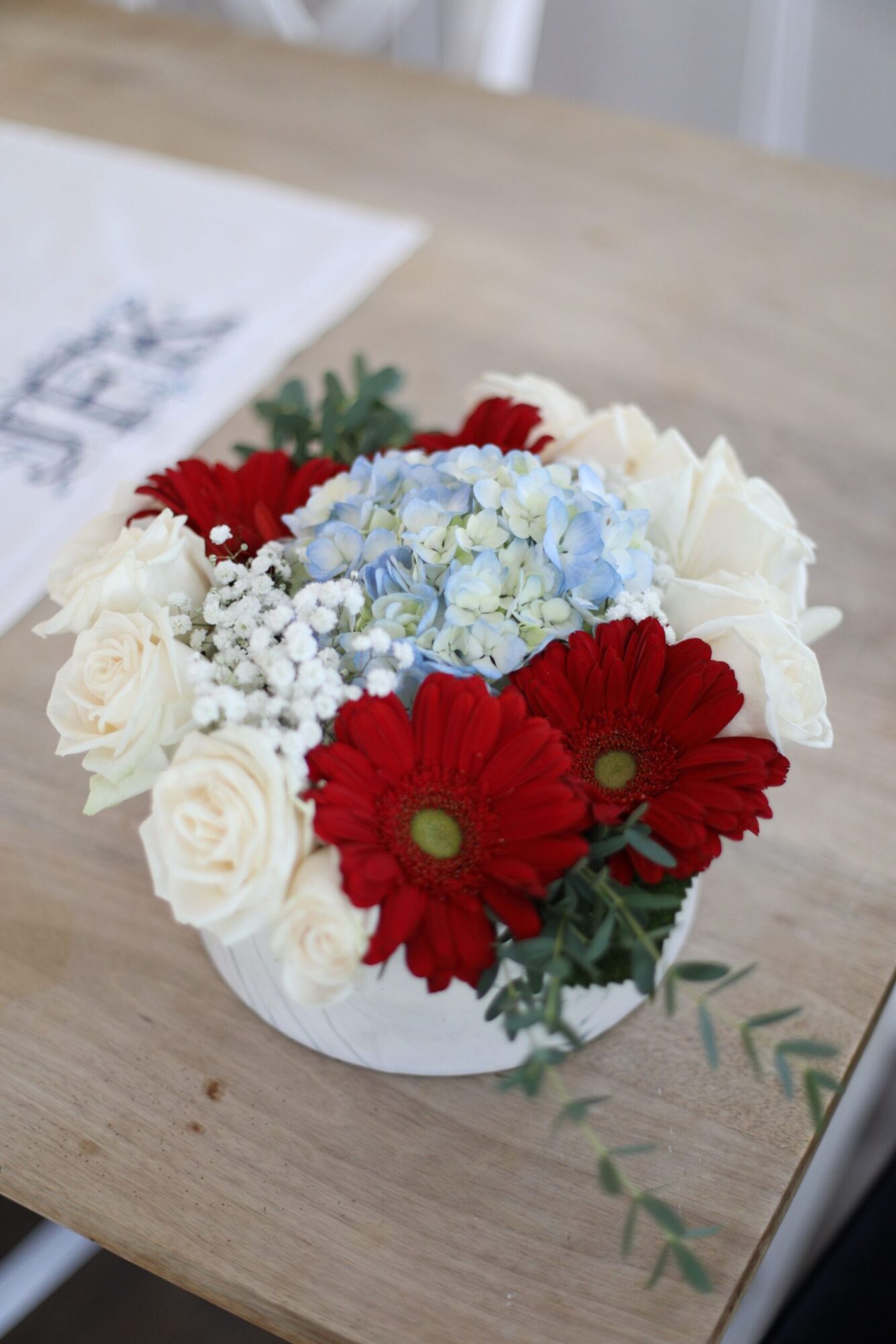 Kathy suggests adding in textural elements such as berries, eucalyptus, baby's breath for a little added texture and interest to any arrangement.
KF Tip ~ Find your hydrangeas are dying quicker than you would like? Leave hydrangea stems as long as possible, do not remove the leaves and cut the stems at a diagonal angle with a sharp smooth knife rather than sheers.
Delightful Dishes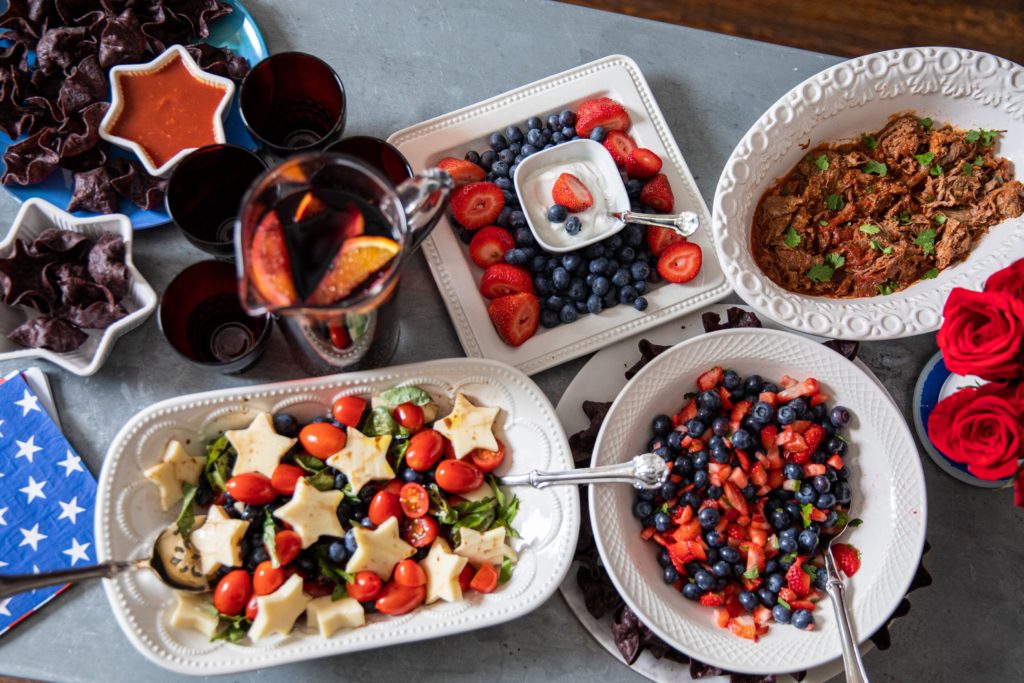 Berries are your new BFF for this festive holiday. Fresh fruit paired with cheese and herbs make for delightful summer cuisine.
Fruit Salsa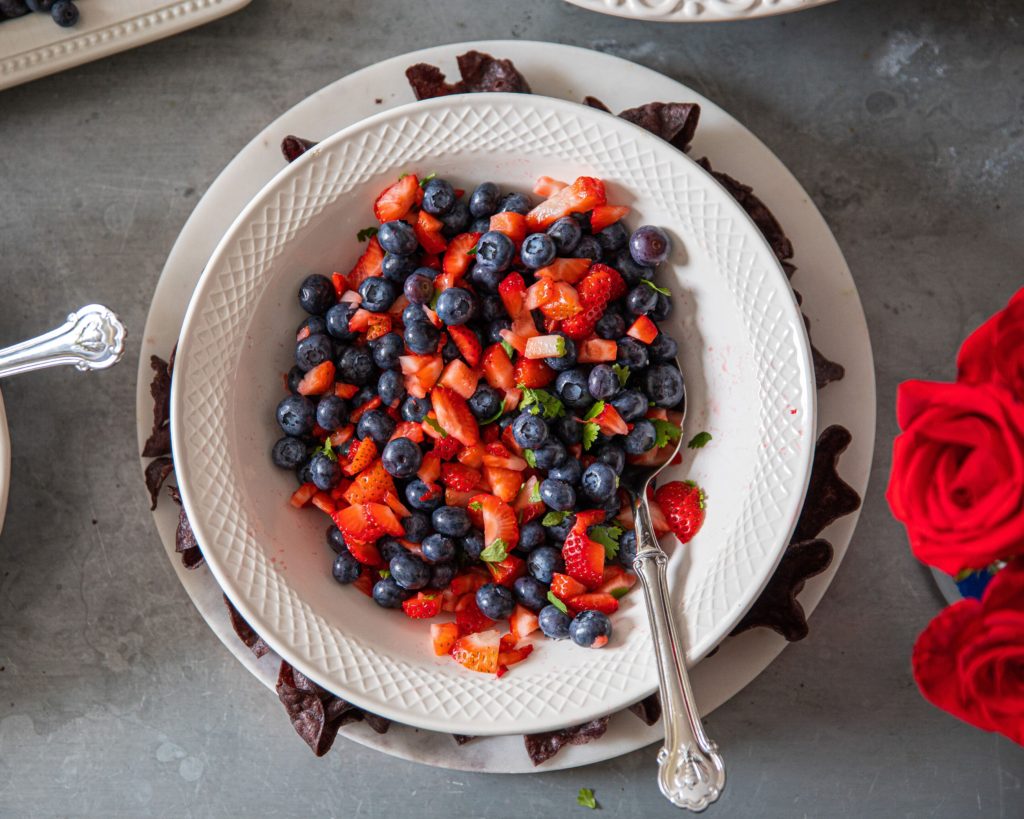 Fruit salsa… A savory twist on classic berries. It's a surprisingly delicious and refreshing recipe and perfect for these warm, spring/summer days. Dip in with chips or eat by itself as an app or a side. We got this yummy recipe from Your Cup of Cake.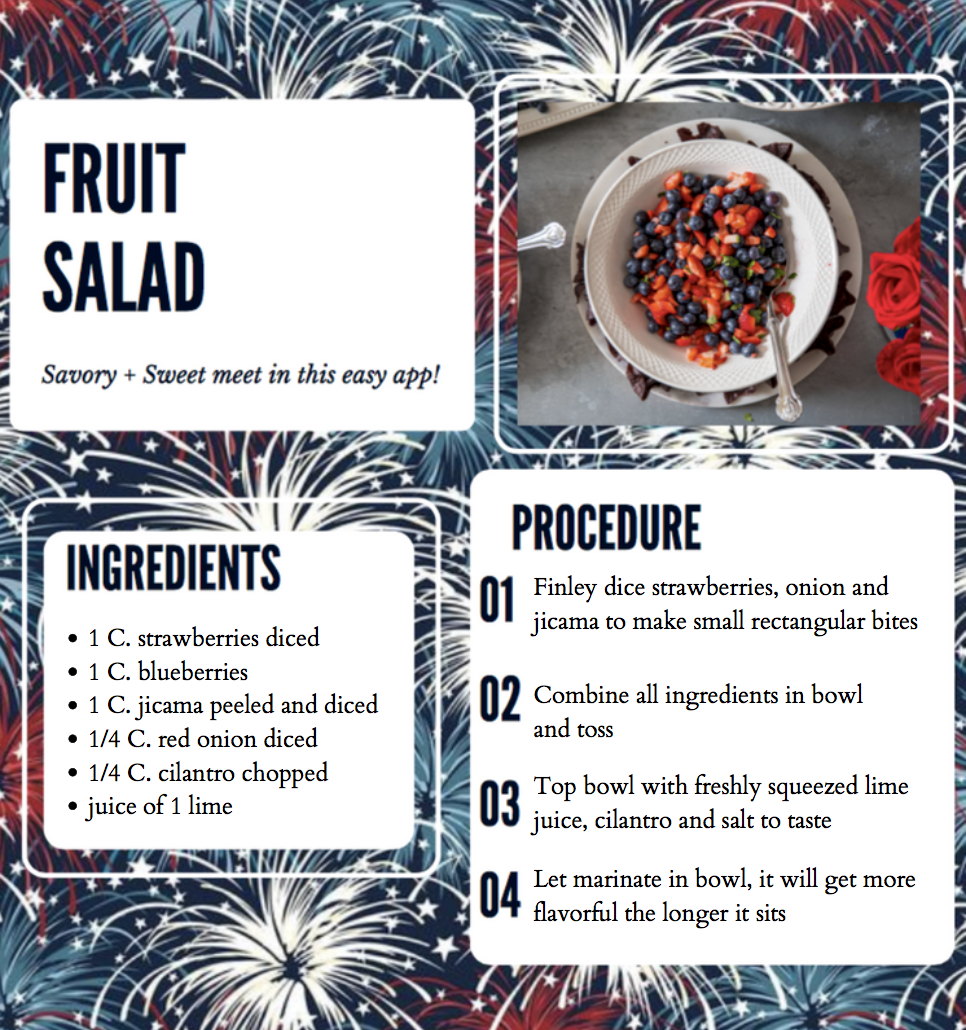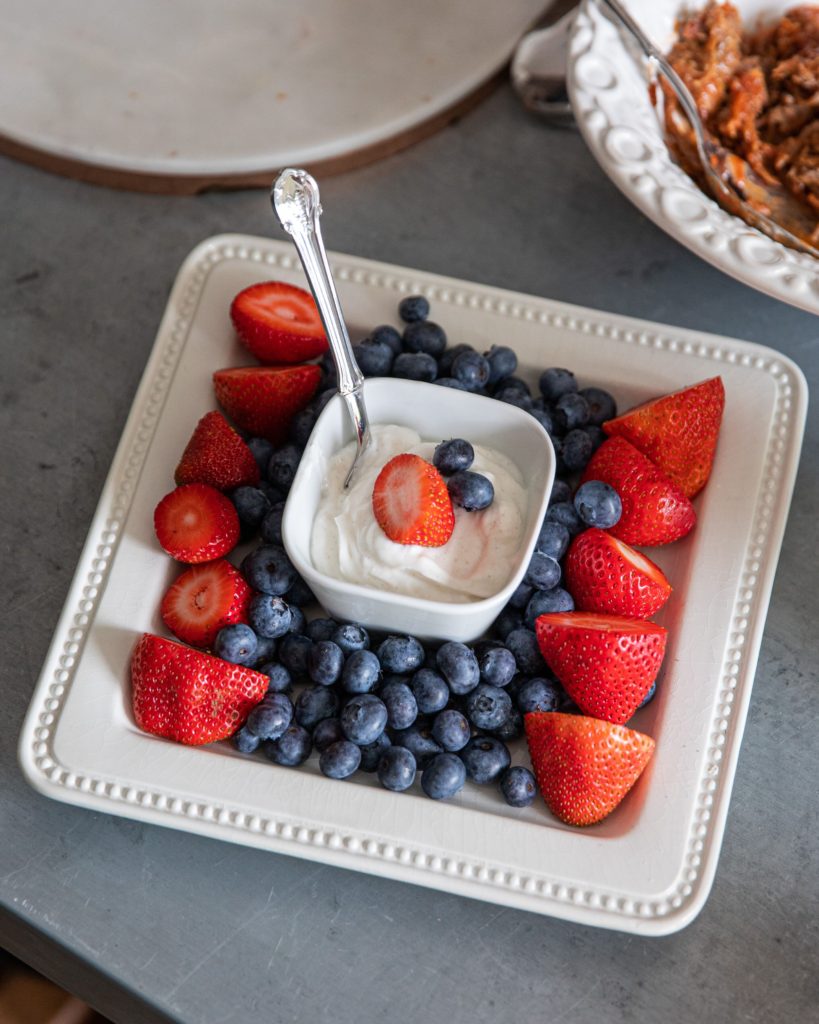 Festive Summer Caprese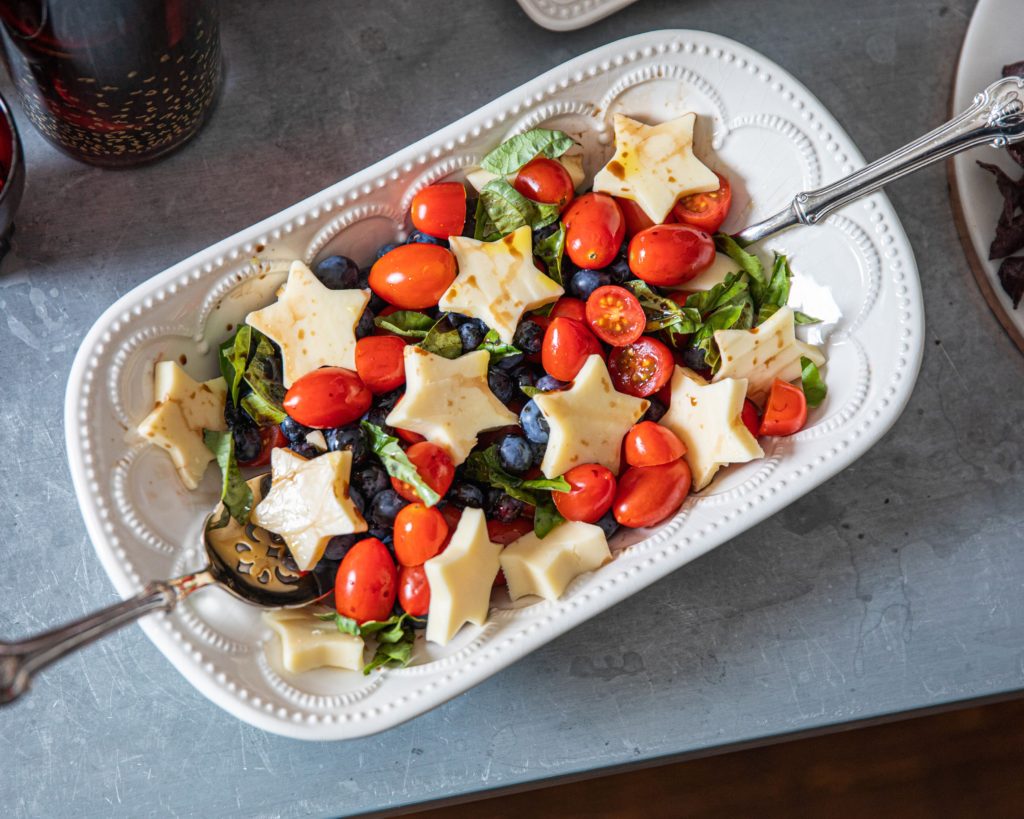 You can't go wrong with a caprese salad, it's light and delicious. It's also super easy to make! We added a fun little twist to the classic caprese to make it more patriotic and on theme with mozzarella stars and blueberries.

Cheers!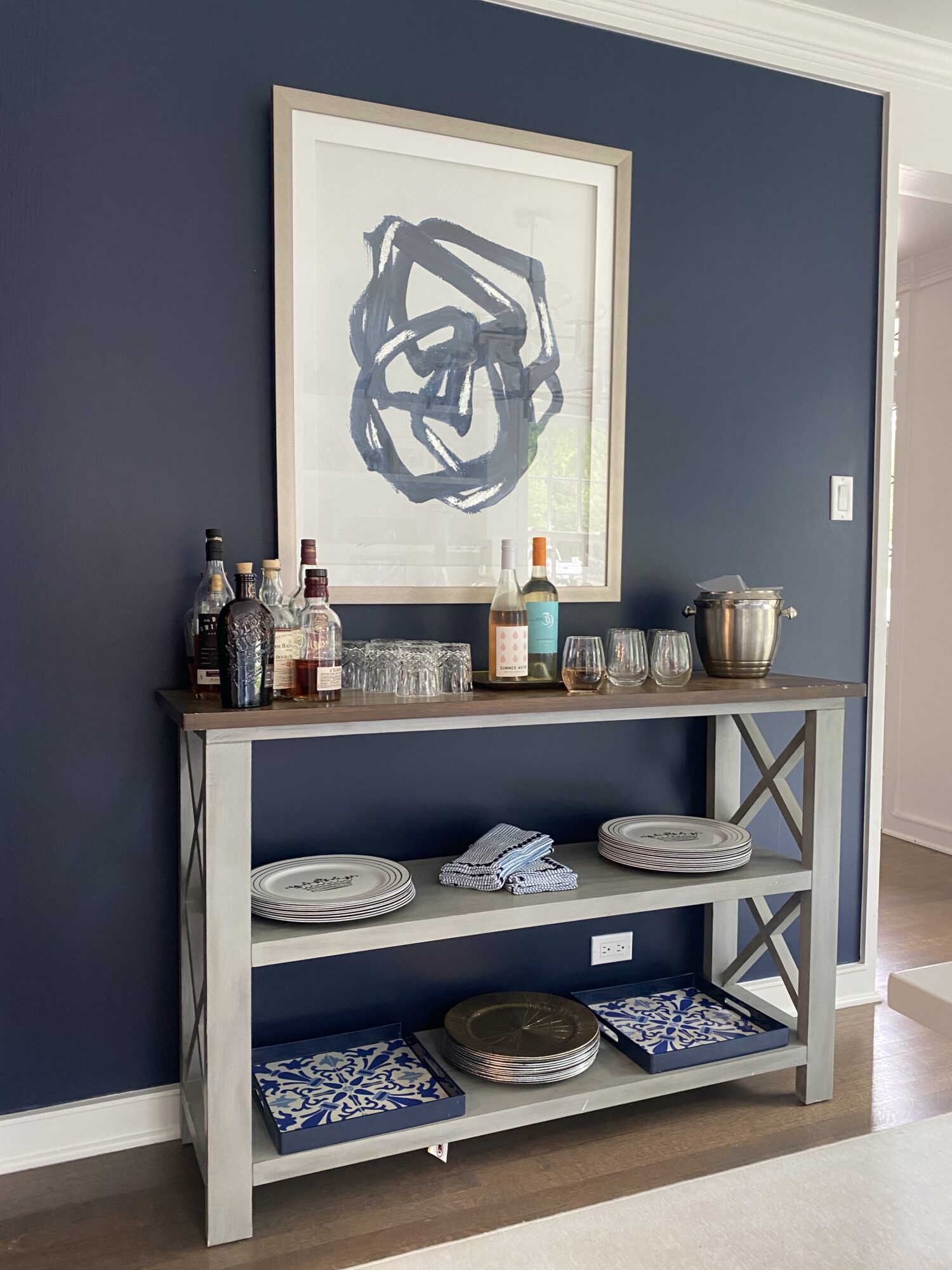 Creating designated bar areas keeps your guests happy. It also keeps you from having to do so much, so you can relax and enjoy more.
Having one key bar is fun but can get a bit crowded. Putting together a few smaller bars dispersed throughout the party area keeps traffic flowing. It also gives way to get a little creative. A specialty cocktail located outside, or keeping all liquor items inside with beers, wines and waters outside.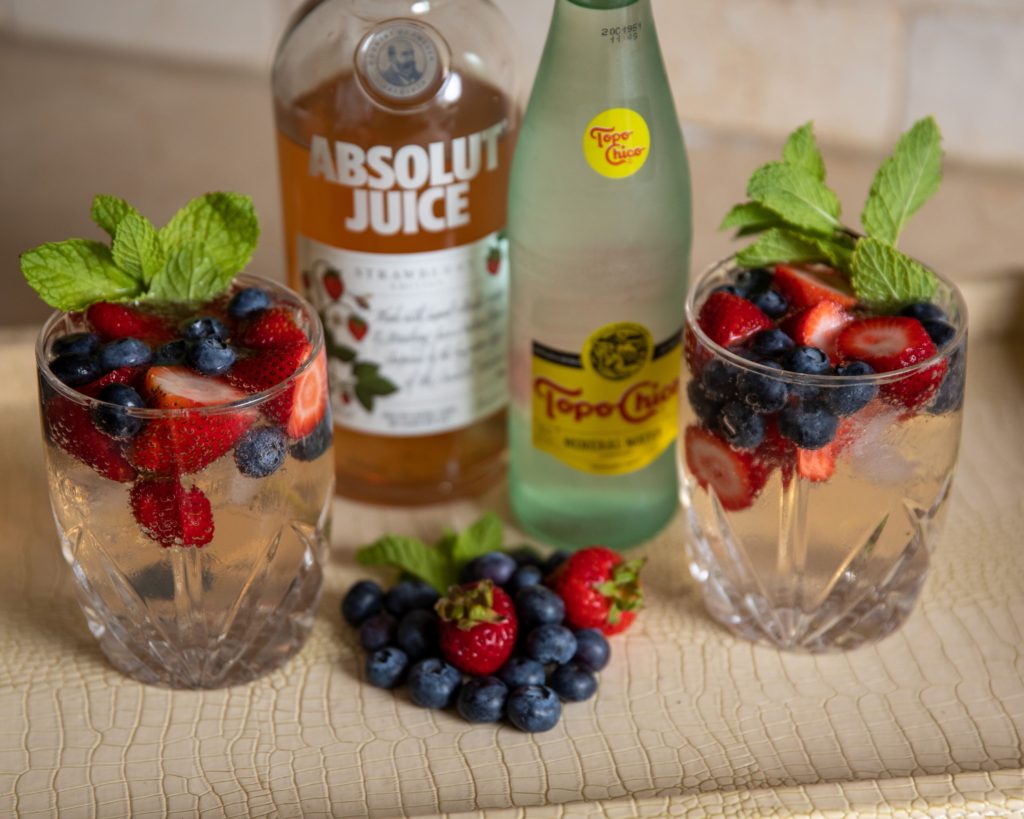 Need Cocktail Inspo? We have the perfect skinny cocktail that is absolutely delicious. Or… why not whip up a batch of Sangria? What better cocktail for Memorial Day? Whether you choose a red or white, or want a pitcher of both, sangria is an easy and refreshing choice.
Sangria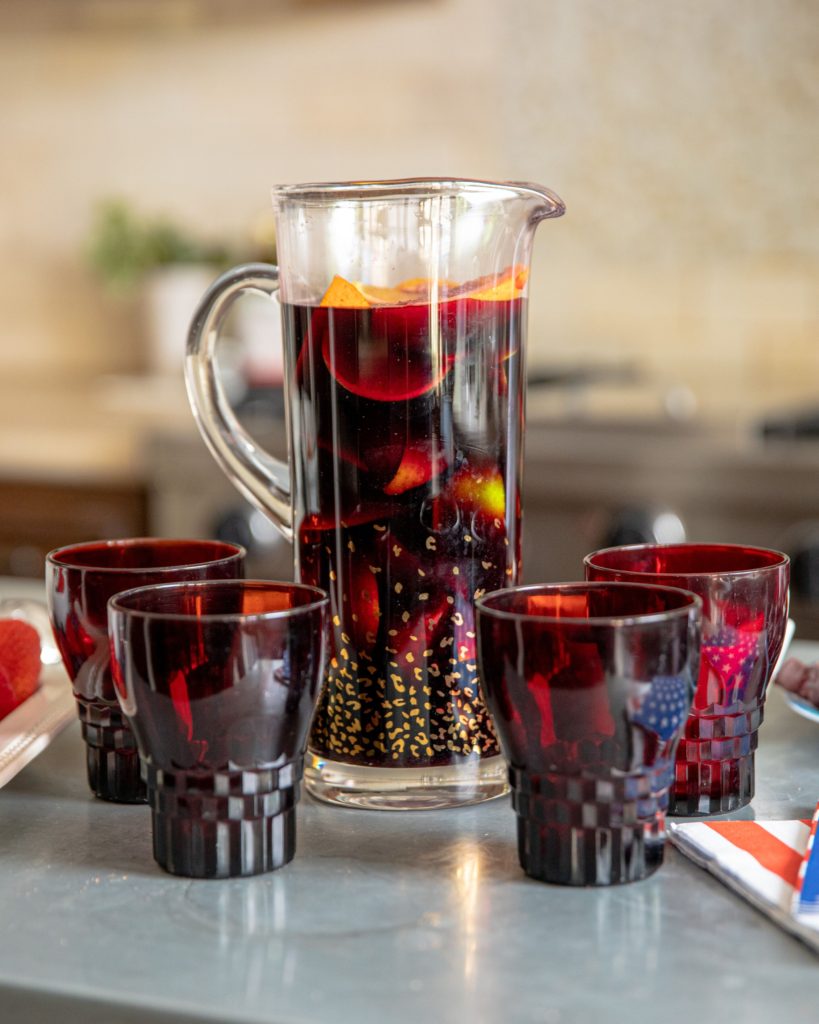 Does sangria not scream summer? We love all the possibilities available when mixing and creating sangria. Whether you choose red, white or rosé, sparkling or not, you can get creative with ingredients to make delicious variations. Make it a little boozier with an added spike of rum or even bourbon to spice it up a bit! Check out our traditional Sangria recipie for that refreshing cocktail you are craving this holiday…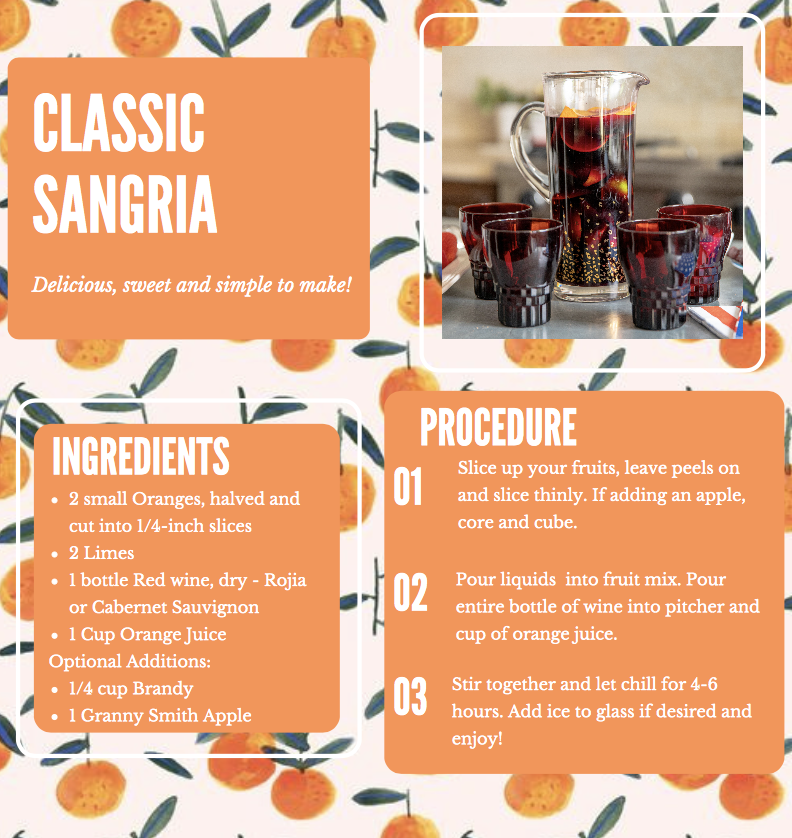 Strawberry Spritz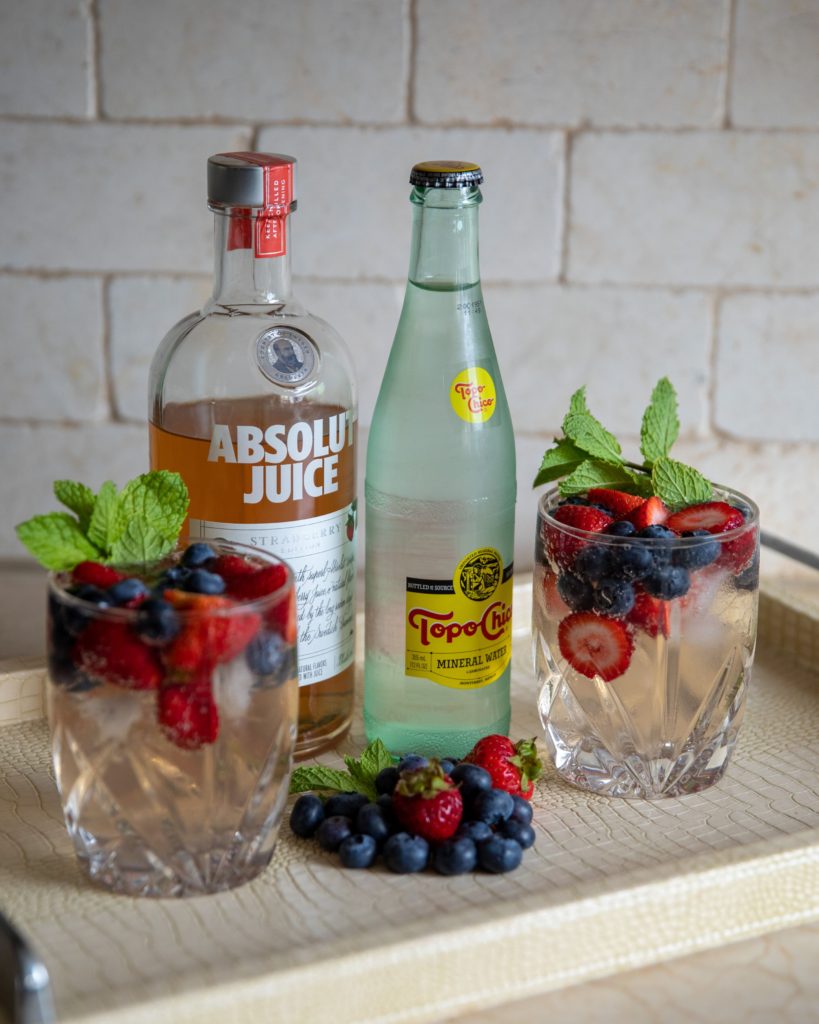 Our new fave cocktail… This one is light and easy to sip without too many added calories and is oh so refreshing and delightful.