Dreaming of a beautiful escape to the azure waters of the Amalfi Coast? Does the thought of beautiful beaches, chic boutiques, and endless style, coupled with amazing restaurants and a truly fabulous lifestyle seem like the perfect getaway? One of Kathy's  favorite places in all the world, she gives her top choices in the region. With its fairytale-like views, fresh and delicious local fare, and a nightlife worth spending some serious time enjoying, what's not to like about the Amalfi Coast?
Take a peek into some of our favorite hotels, restaurants, and recipes. Then off to a perfect beach to spend the day basking in the sun. To finish off your day, KF gives her tips on what to pack in your bag so the fun keeps going all day and into the evening.  You won't want to miss a minute of this inspiring part of the world. Here at KF, we think there may not be a more gorgeous place to spend some serious vacay time than in sunny, southern Italia!
Hotels
Some of the finest and most extravagant hotels exist on the Amalfi coast. A very enticing scene, there are also some getaways that are luxe and refined, yet maybe a little more off the beaten path. Some offer a true local experience that is delightful and gives you a legit Italian vibe.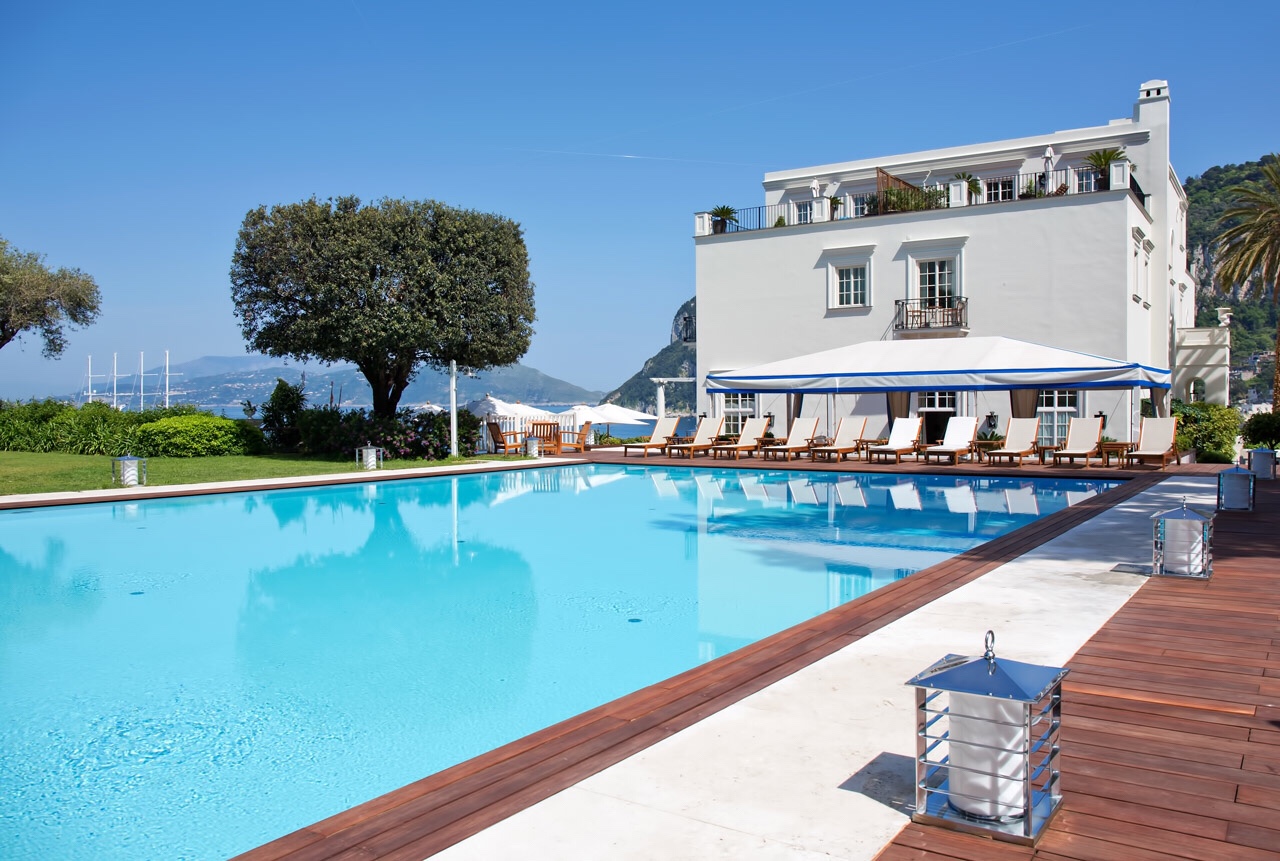 The JK Place Capri is renowned for its luxury and refinement. So very chic, it's the perfect getaway when tourists invade. Reopening for summer in April, you can book your stay here.
Want a more low key and local feel. Try something a little less opulent, but still an amazing experience.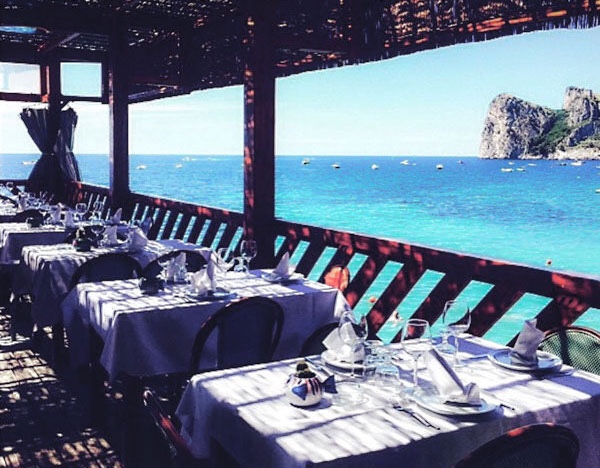 The La Scoglio Da Tomasso hotel in Marina del Cantone is a family owned and operated hotel since 1958. It's local flare and delicious produce fresh from the family farm make it a perfect choice to experience true Italia. See more here.
Another fantastic option to live like a local ~ rent a home. You can shop local markets, prepare amazing meals, and explore local wines all on your own time. Waking up and grabbing something fresh form the local market as you lounge on your balcony overlooking the ocean sounds pretty great to us.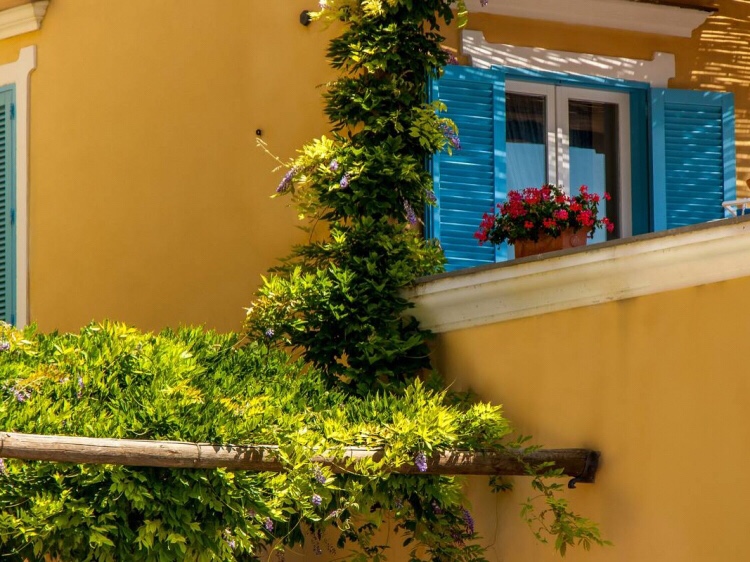 Casale Villarena is beautiful, boutique, and off the beaten path, but close enough to everything you want and need. A gem of a find, you can book your stay (starting at 70.00 EUR) here. A charming owner who thoughtfully designed a property with four apartments and even included a playground for kids to play, this spot is a special find.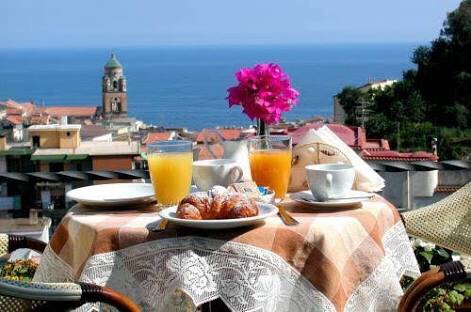 Restaurants
Lunch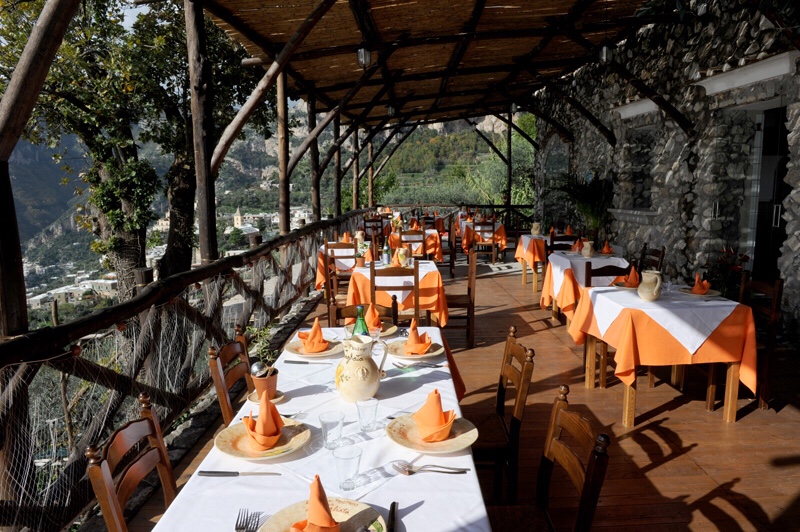 La Tagliata is renowned for its view just as much as it's food. High on a cliff, it's quite a trip to get there, but sooooo worth every second of the twisting and turning ride. Newly expanded and boasting three terraces, it is a must for a long, languishing lunch. See more here.
Dinner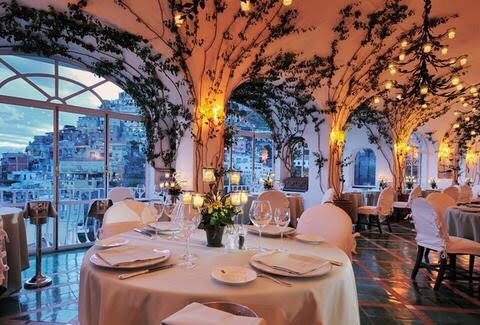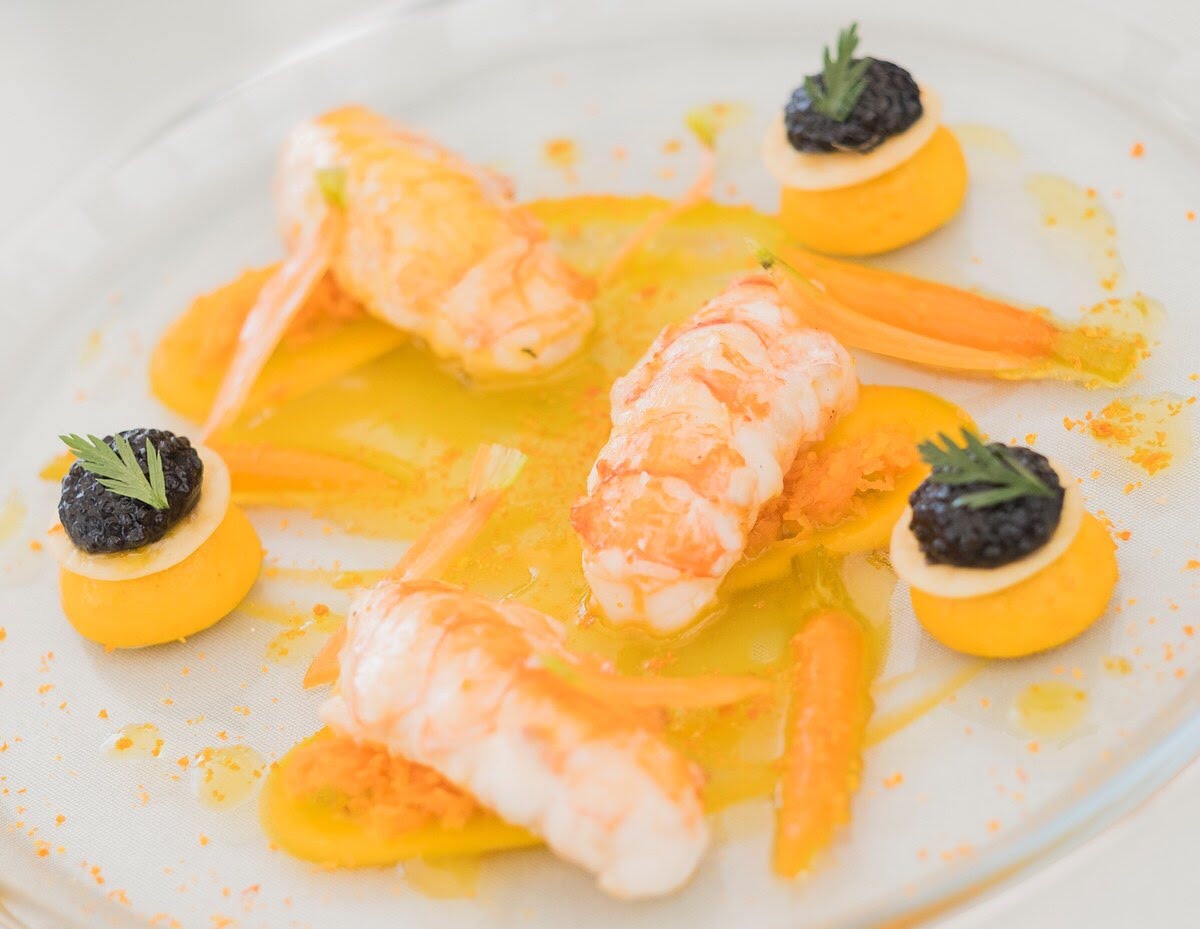 Known for amazing cuisine and (better yet, breathtaking views), La Sponda at Sirenuse is not to be missed. Michelin rated with a young and talented chef, you can see more about La Sponda here.
See the most extravagant restaurants on the Amalfi Coast by Vogue.
Recipes
Want to really learn how to cook delicious Southern Italian fare? Try a cooking class!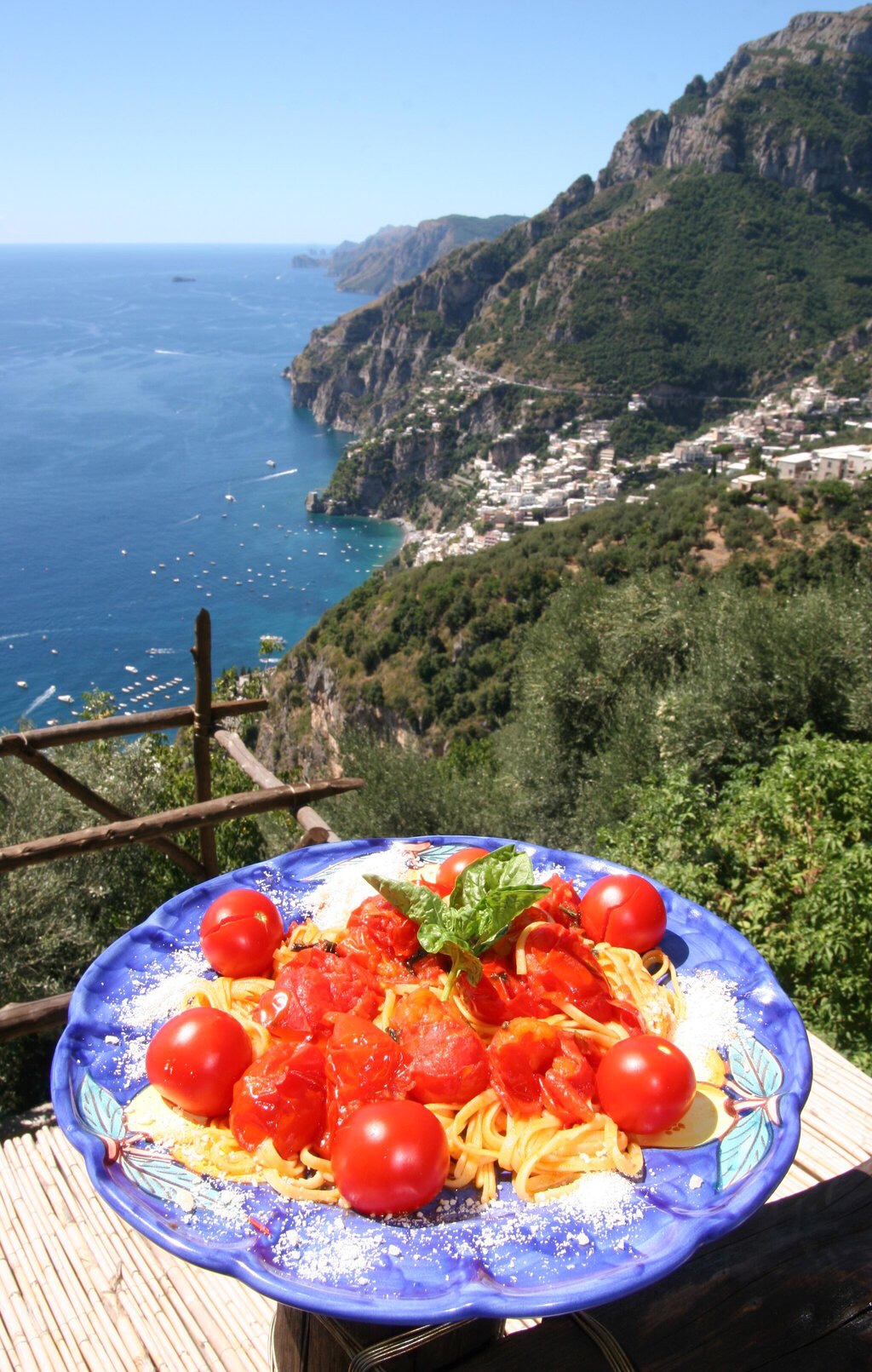 With a view like this (we are kind of talking about these amazing tomatoes!), who wouldn't be inspired to create delicious, mouth-watering food. Join a cooking class at La Tagliata Restarante (see above) in Positano. Book now through TeipAdvisor.
Can't make it to Italy this year? Here are a couple of regional recipes with that southern Italian flair that are fresh, clean, and delicious.
Linguine with Limoncello Asiago Cream Sauce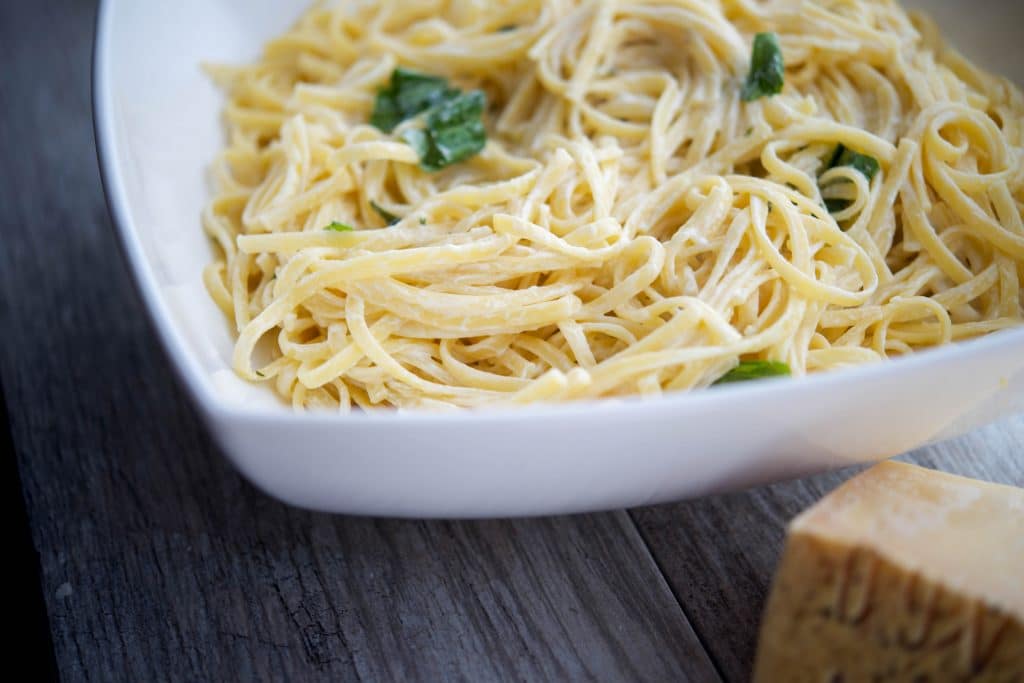 This perfect dish combines two things the Amalfi coast is known for, pasta and limoncello! Enjoy this on your patio with a crisp glass of Italian white wine.  See how to make it here.
Lobster Pasta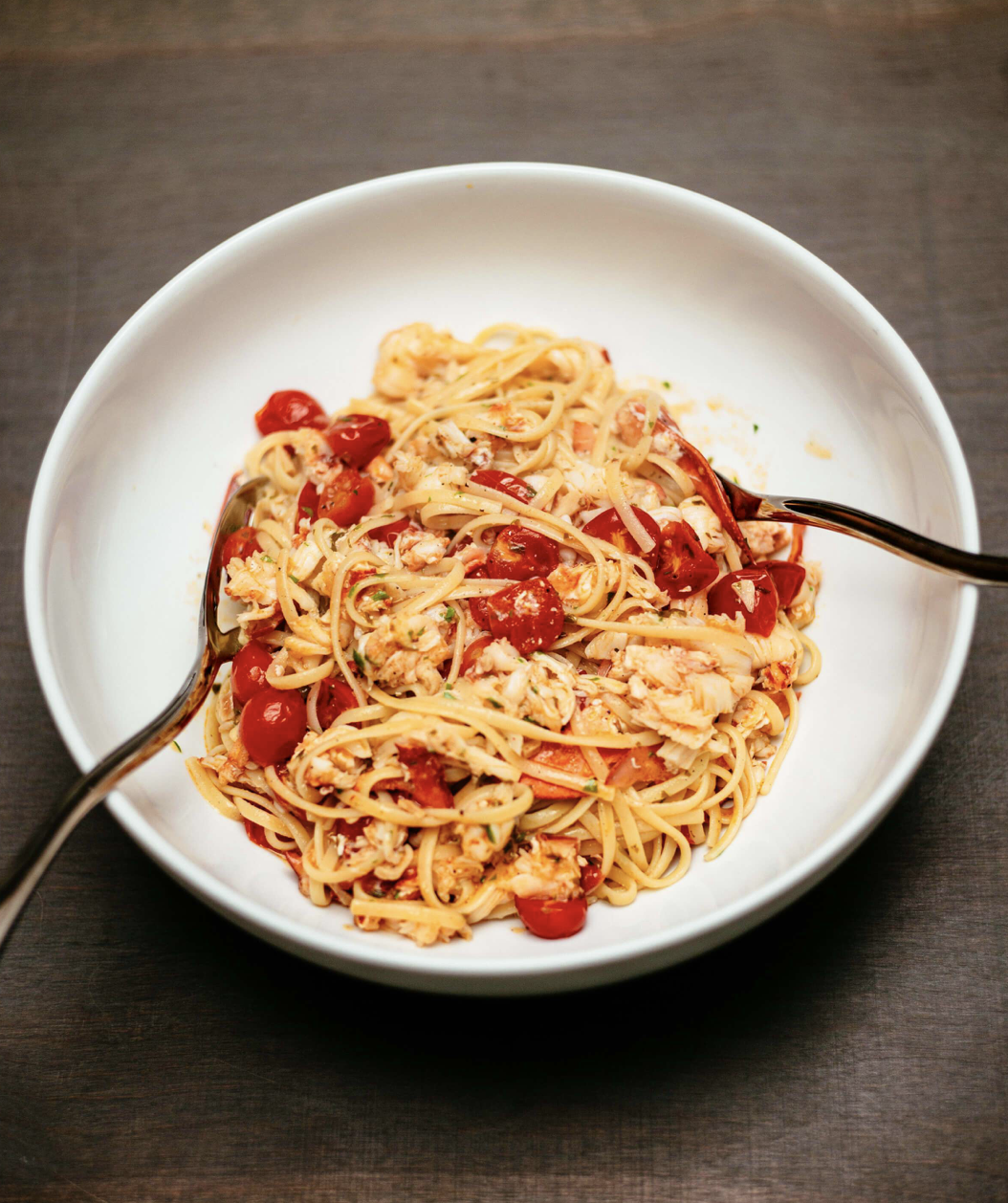 Lobster and tomatoes come together in this delicious dish that will make you feel like the ocean breeze is blowing through your hair. Get this recipe here.
Beaches
The beaches along the Amalfi coast are of course world-renowned for their breathtaking landscapes, culture and style. With so many amazing ones to choose from, KF suggests you look for the vibe that you want that day for your experience. Amalfi, Sorrento, Capri, Positano… the list of beautiful beaches and places to visit are endless.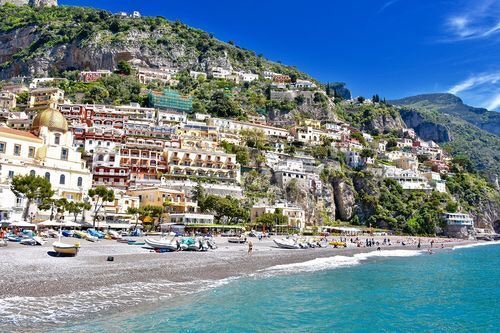 The 10 best beaches on the Amalfi Coast according to islands.com.
Marina Grande of Positano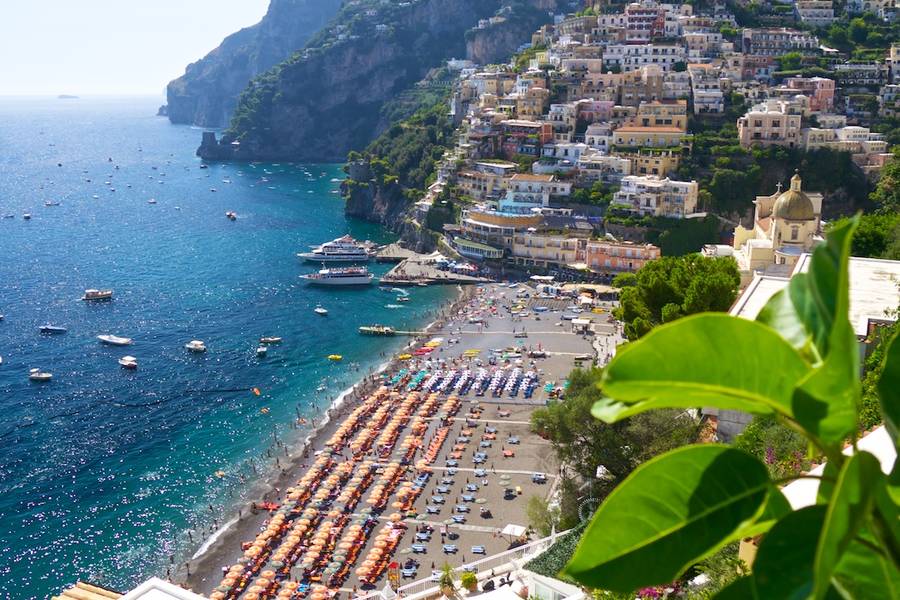 This is one of the most popular beaches with picture perfect views (so perfect this is what you'll find on Amalfi Coast postcards.) Enjoy sunbathing and a cool drink at this beautiful oasis.
The Beach of Duoglio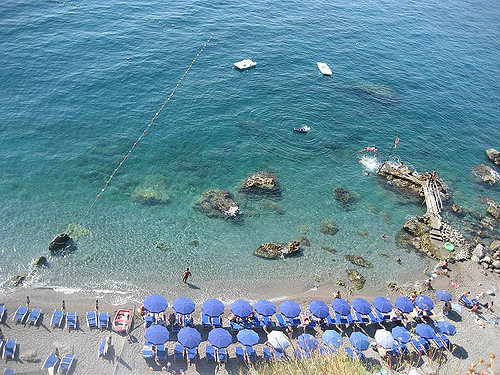 This beautiful beach is off the beaten path and well hidden. It is known for having the cleanest and clearest water along the Amalfi Coast, so definitely worth the visit.
Super Secluded: Praiano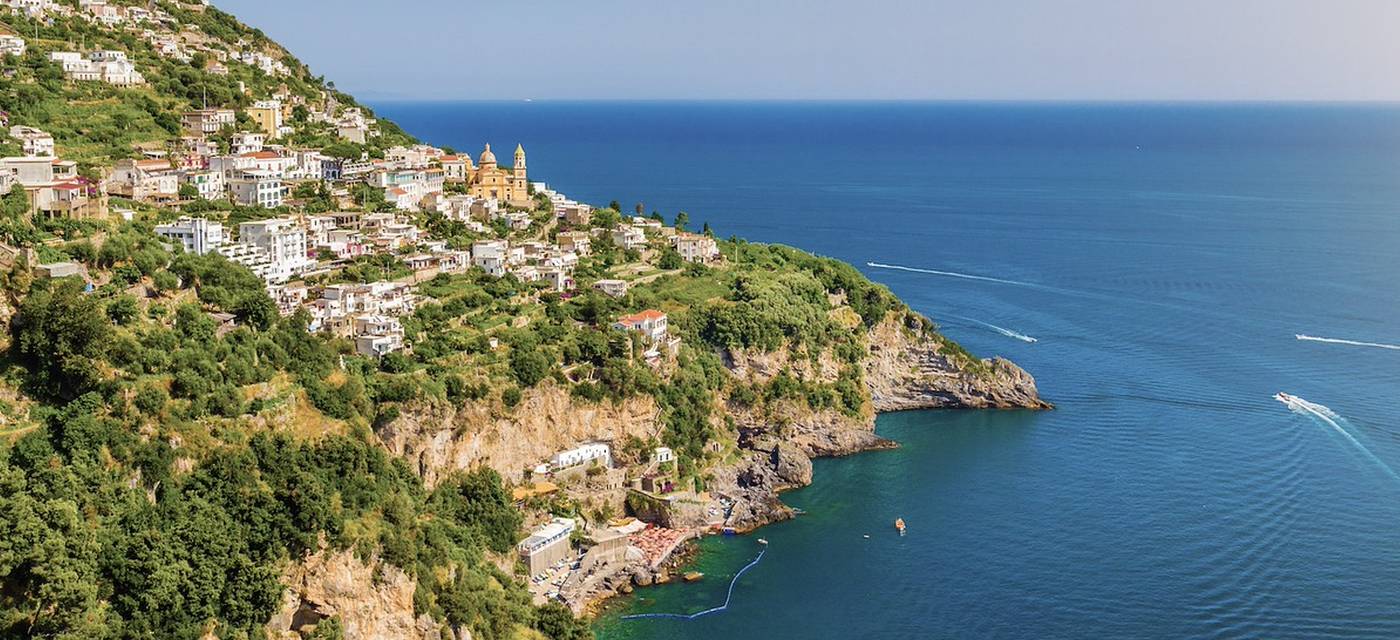 This is a small fishing village that is overlooked by most tourists. However, according to locals, this location has the best sunsets on the Amalfi Coast. This beach is the only one to remain completely unshaded until sunset. Known for the numerous amount of steps to get to the beach in this area, it can be quite a trek, but it is so worth it.
If you want to learn more about secluded Amalfi Coast beaches, check out Vogue's Insider info about them here.
Salerno Bay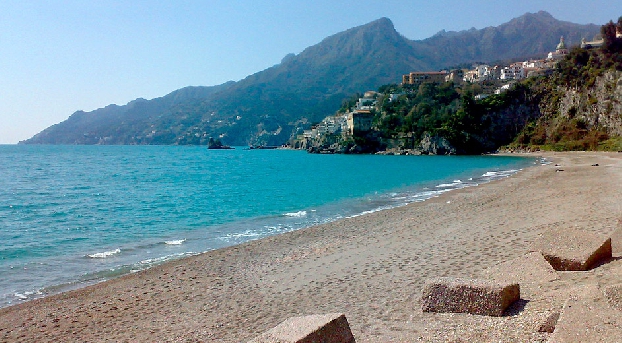 Enjoy fun family adventures along the Salerno Bay. One of the main attractions of this area is horseback riding along the coast. You can do a half day excursion or just ride for an hour or two. Regardless of what you decide, this is sure to be a memorable and enjoyable time for all.
Read more about Amalfi Coast Horseback riding here.
What to wear
KF tip ~ for long and luxurious days on the Amalfi coast, make sure to pack what you need for an entire day so you can go on an adventure and be prepared for anything that comes your way. There's noting better than a day at the beach and hitting a local restaurant on your way back, then back for a nightcap at your hotel. Kathy's rule ~ always be prepared for anything and for an adventure.
Leandra Red Striped Suit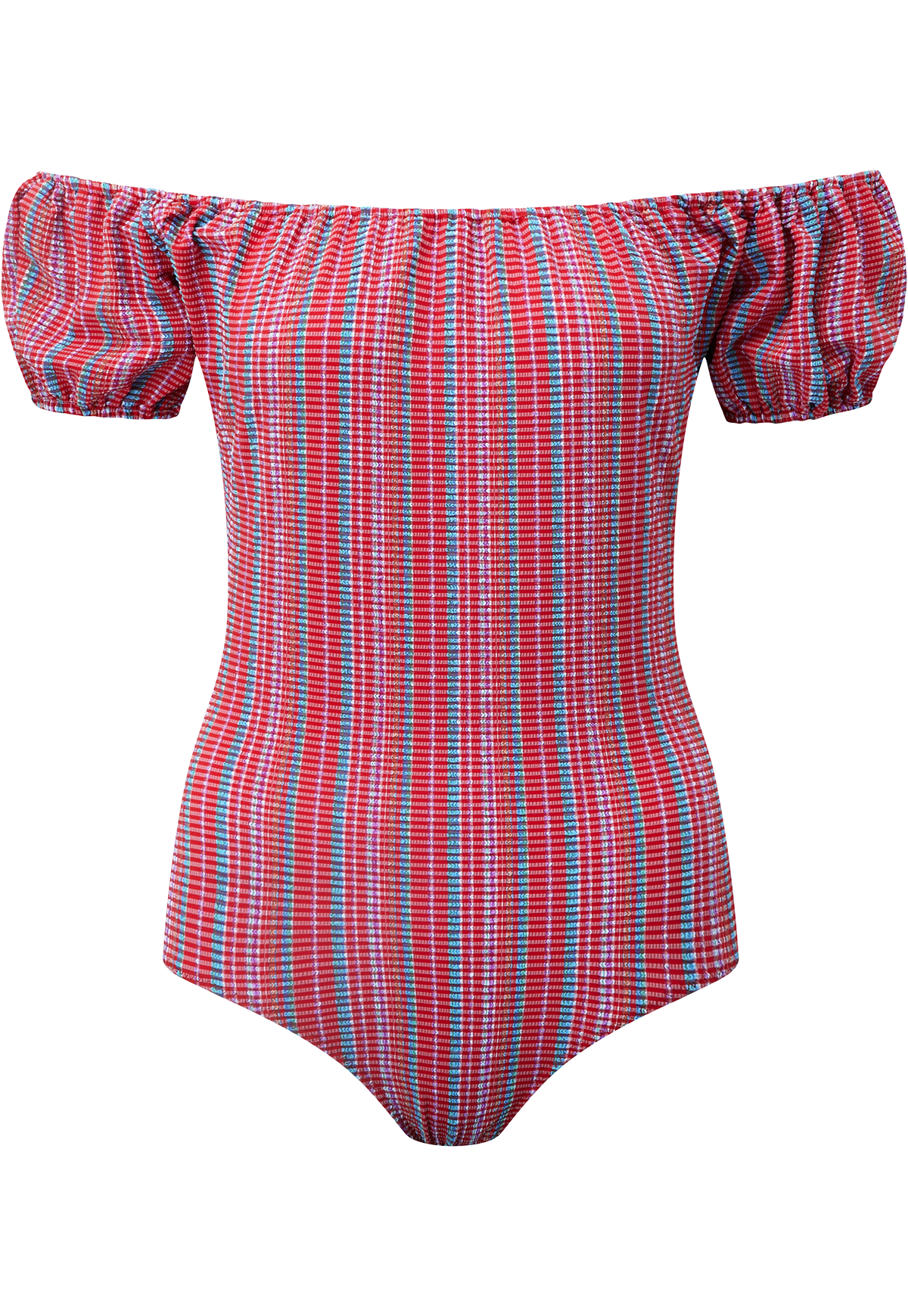 This one piece can double as a fab top when paired with a great skirt! Look for suits that could double as both to save yourself time and packing space.
Rococo Sand Labyrinth Sarong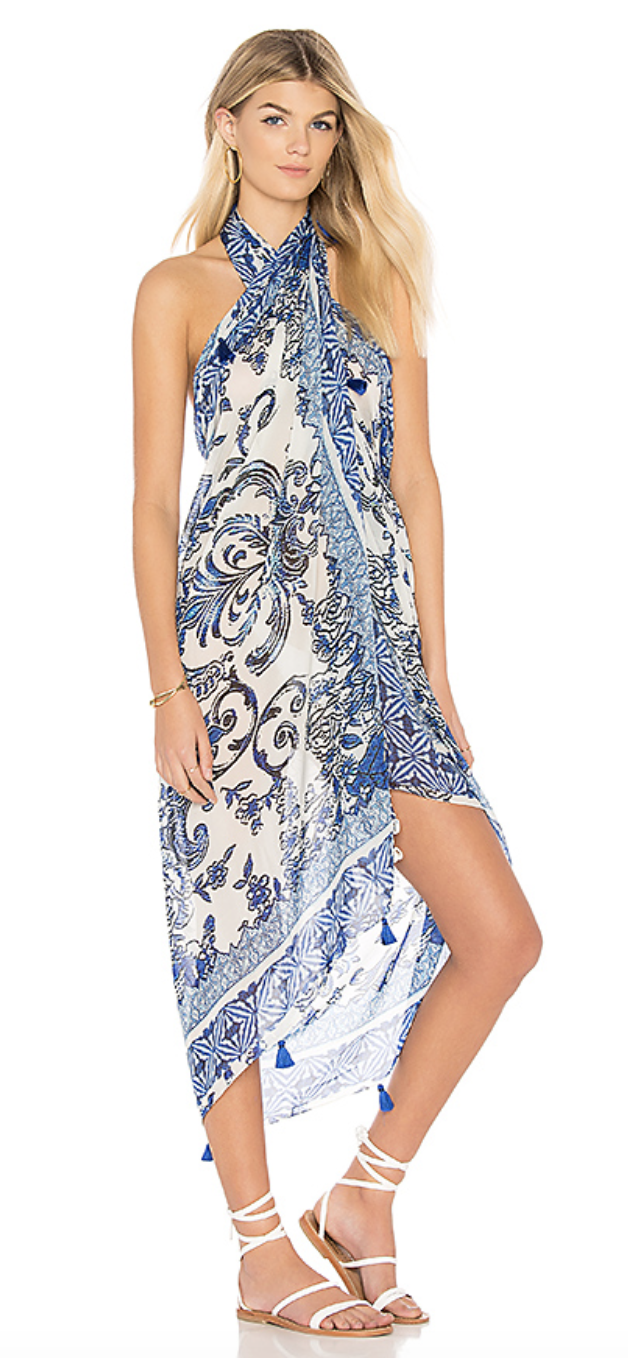 This gorgeous blue and white sarong will look perfect tied like a dress or casually around your waist walking along the coast.
Ale by Alessandra Sancho Hat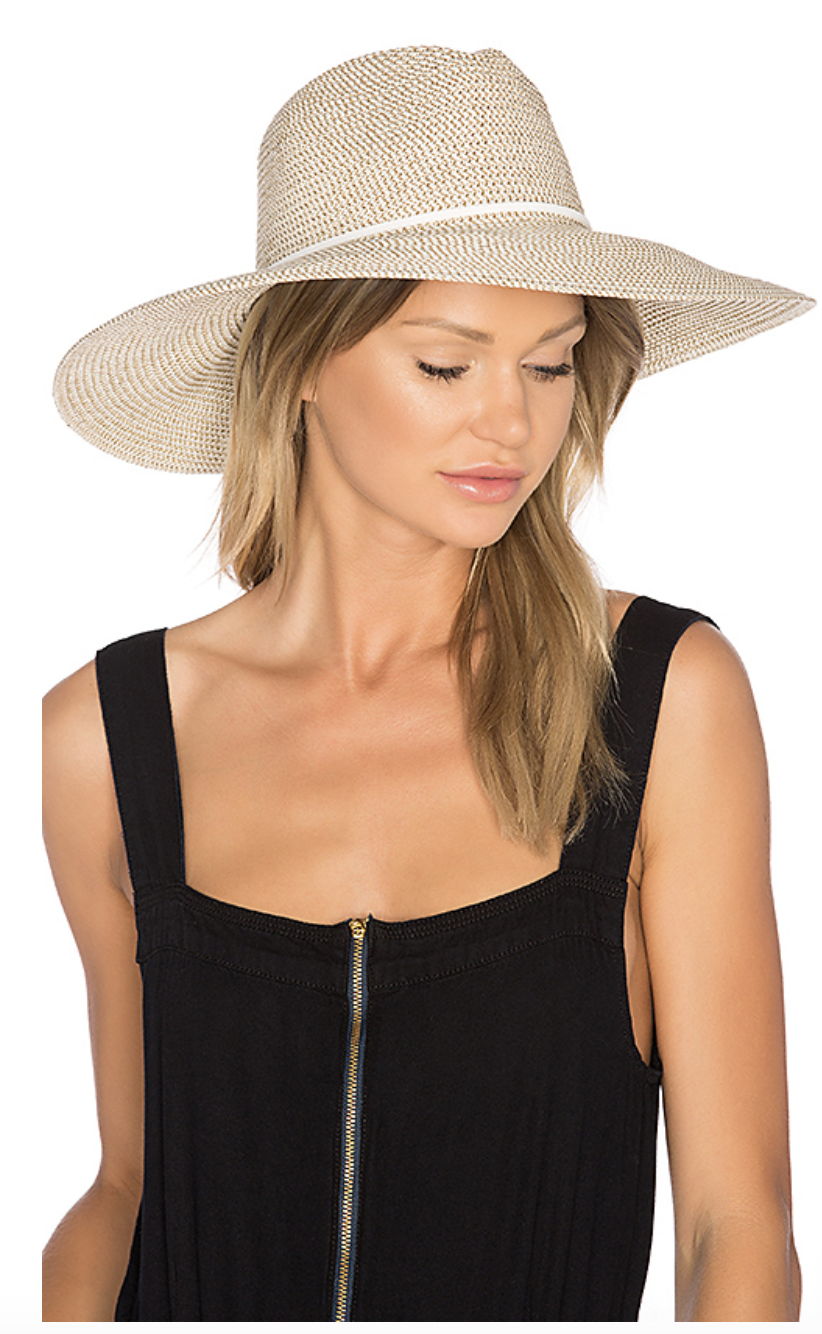 Throw this light and airy hat on to top off your fabulous look (and protect your face from unneeded sun rays!)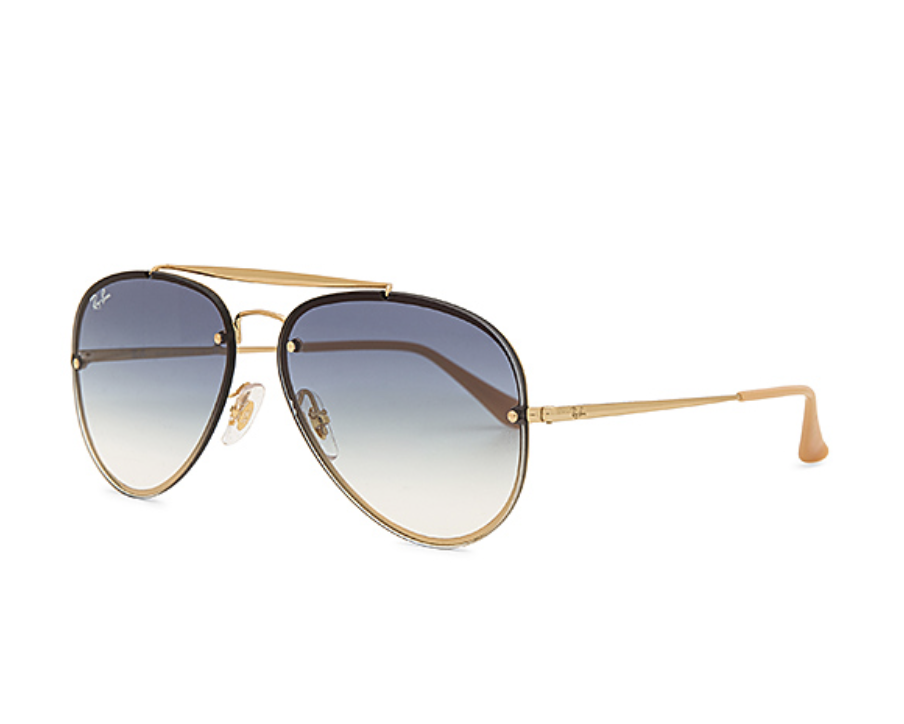 These are ray-bans classic aviators with a bit of a European twist. Oversized with gold rims and blue lenses, these will look gorgeous near the water.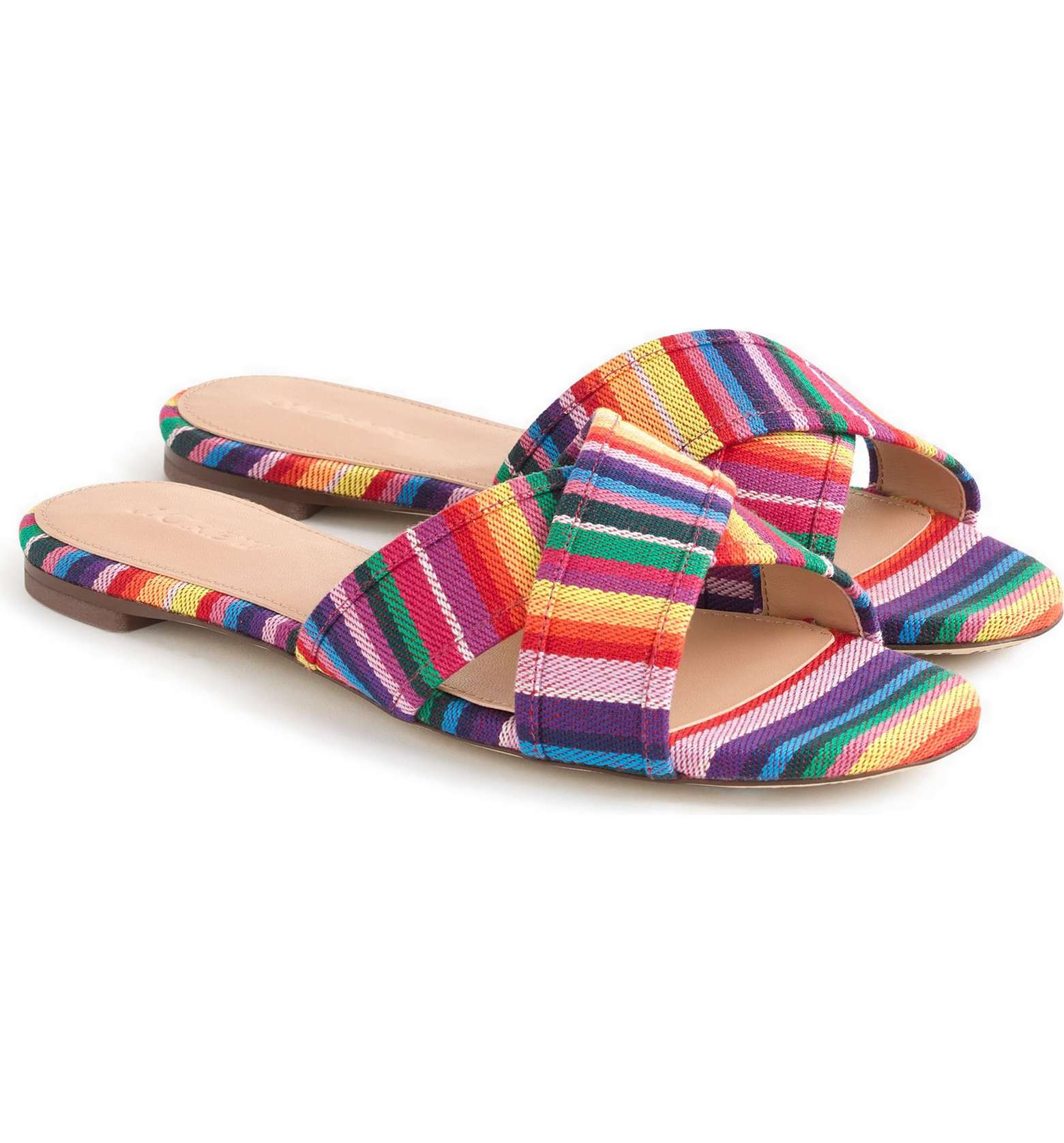 These colorful slides will pair perfectly with any simple suit or outfit, and they're easy to throw on to head down to the beach or to dinner!
Annabel Ingall Sunny Tote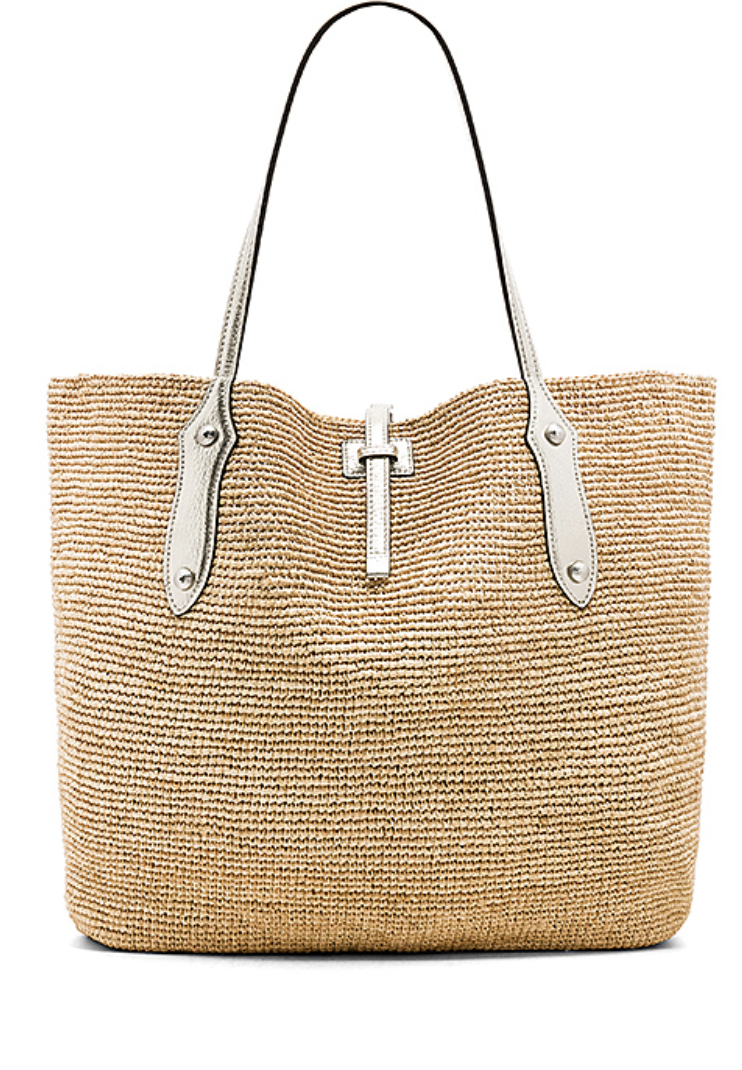 What else says beach vacation than a straw bag? This is a classic with perfectly refined touches.
What to throw in your bag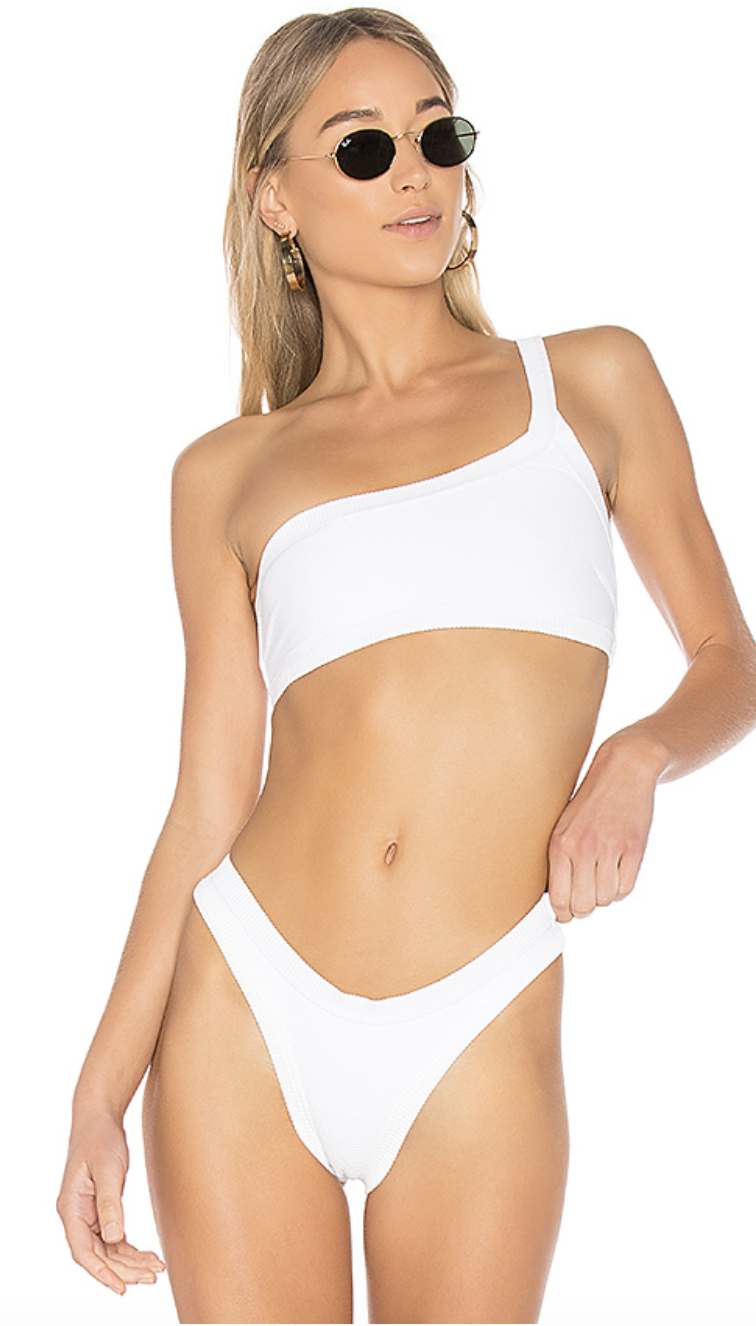 In case you need to throw on a bikini to bask in the sun (don't forget your sunscreen), throw this little number in your tote so you are ready for the beach in the afternoon.  Super chic and easy to wear.
Michael Costello x Revolve Athena Skirt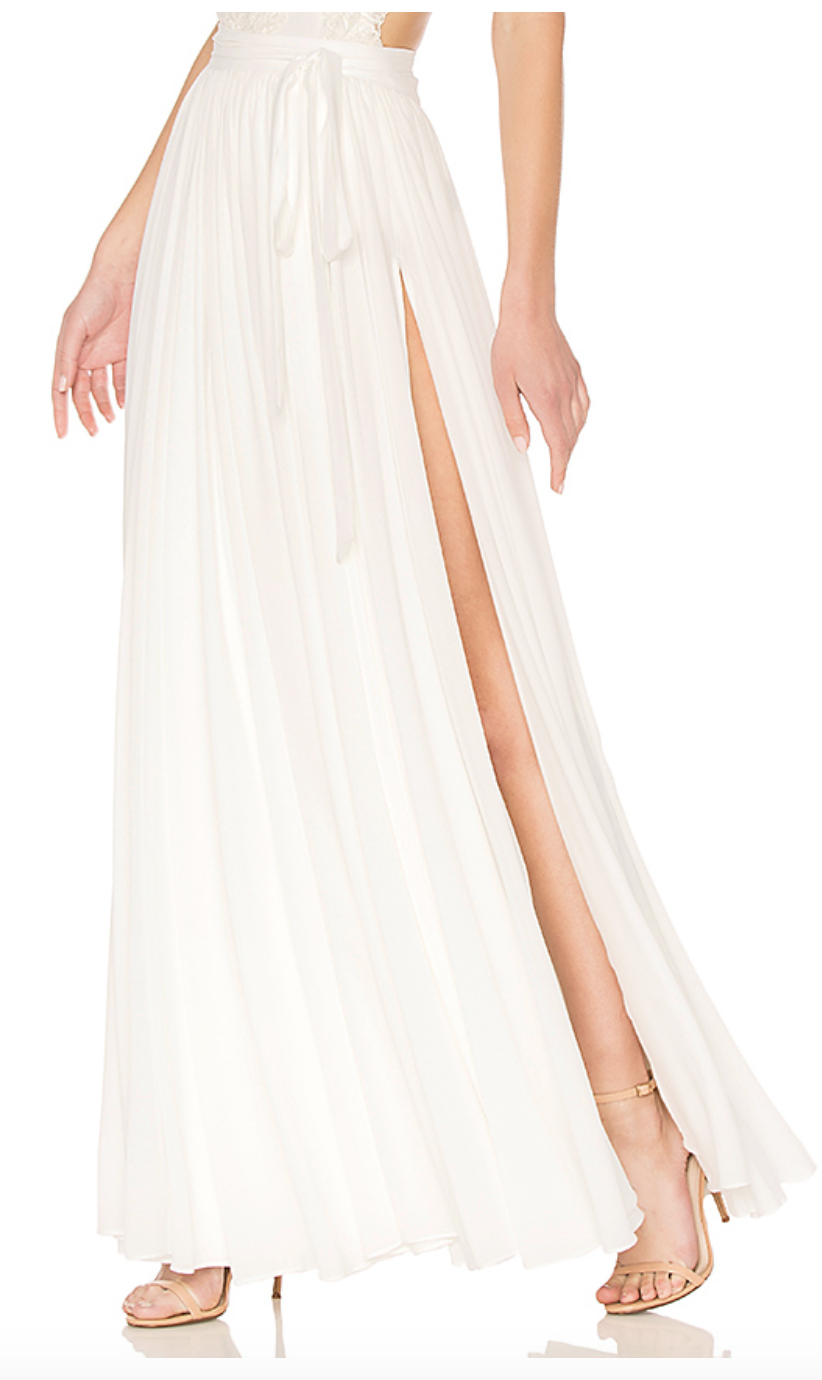 This flowy and glamorous skirt will look great over your one piece so you can go from day to a fab night out in just a few minutes!
Soludos Minorca Platform Wedges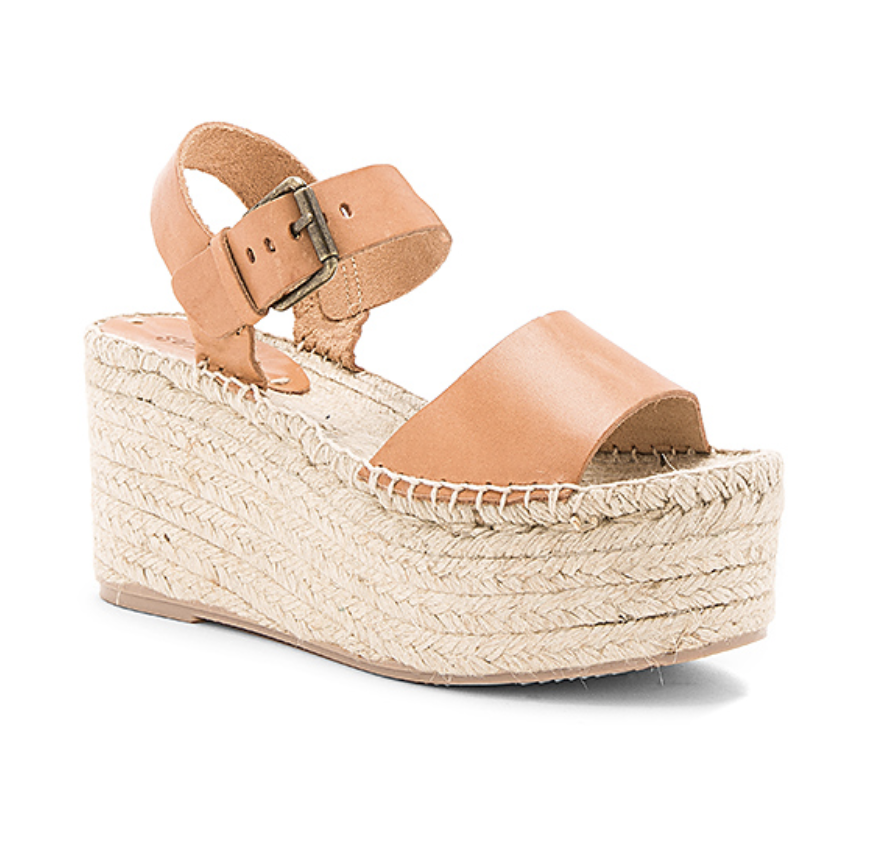 Just in case you need some wedges later in the day for cocktails, you should throw in a pair of shoes in your bag that will instantly UP the look of your outfit.
Hourglass Ambient Lighting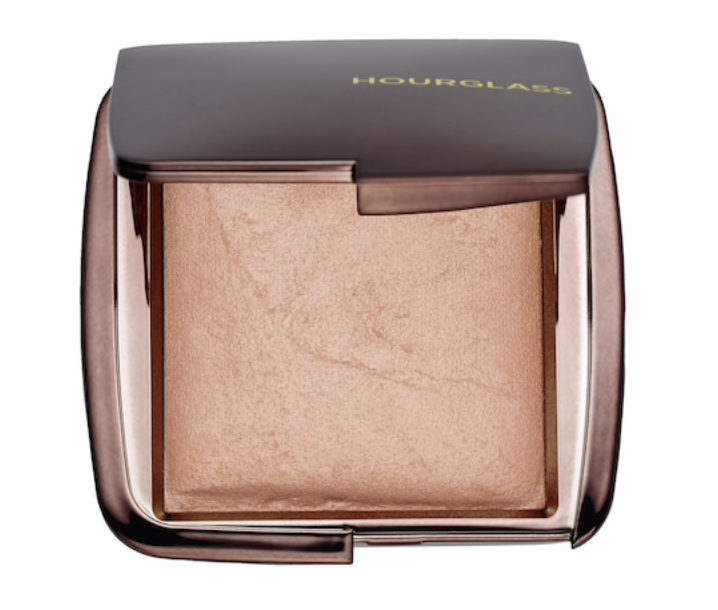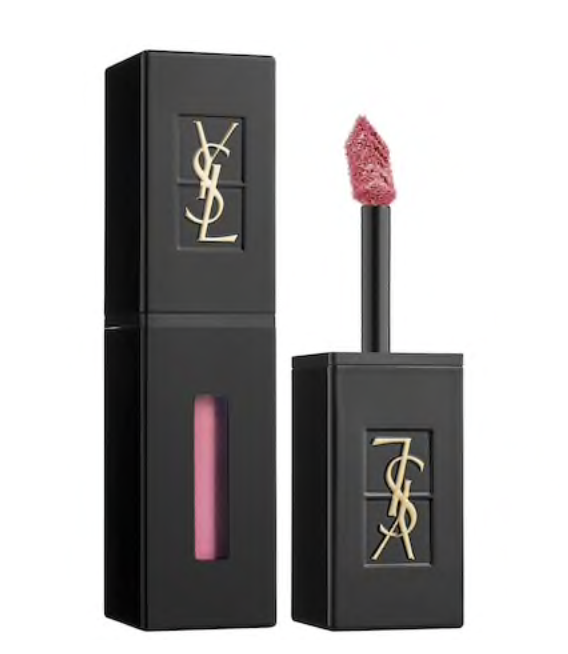 It never hurts to have a little highlighter and lip stain in your bag in case you make a stop and need to quickly freshen up a bit.
Headband or Headscarf (just in case:)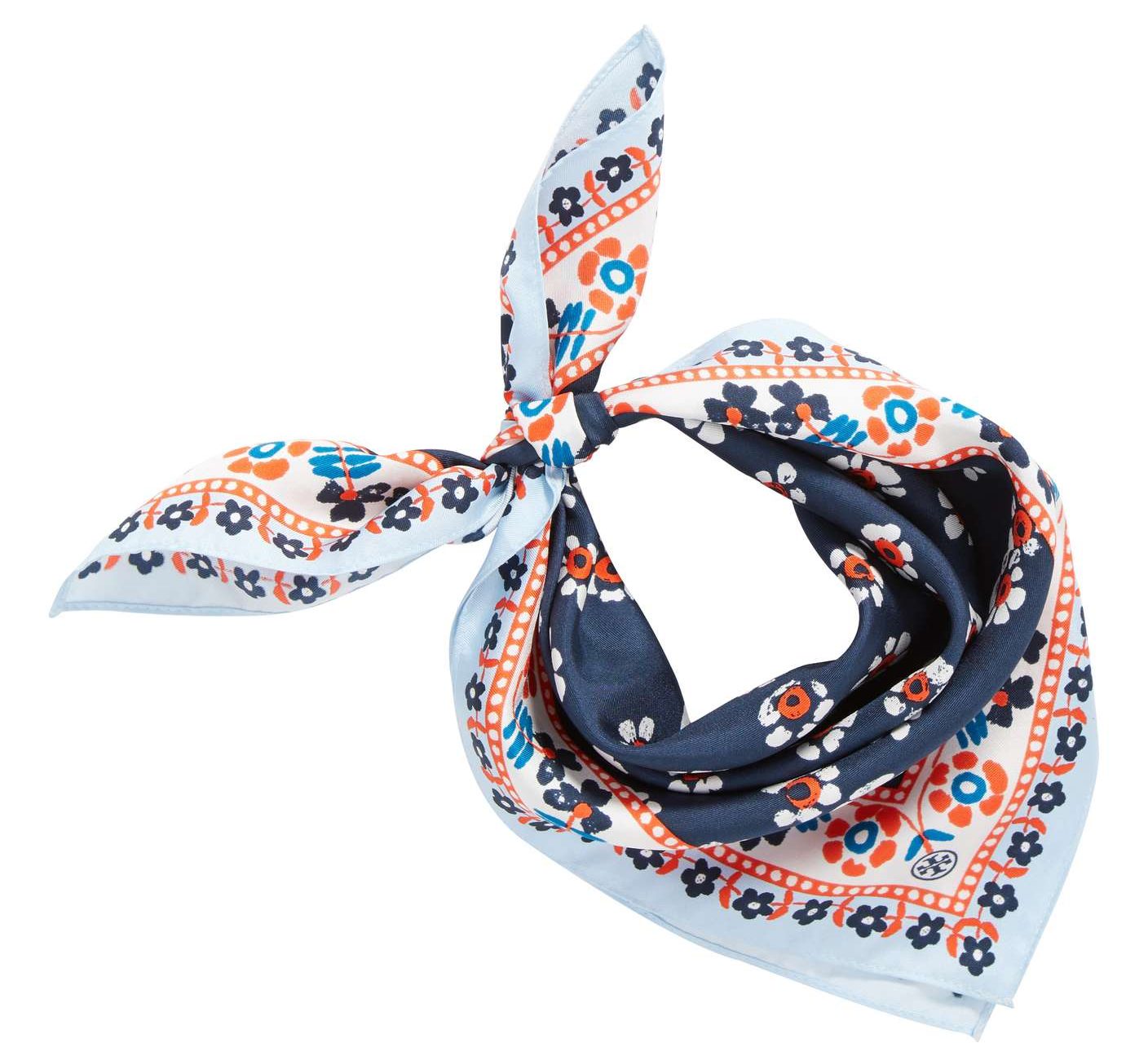 You can always glam things up a bit with a headband or headscarf, and after a day at the beach, riding around in a convertible through the hills of Positano, you will be glad you have something in your bag. Get this statement-making scarf here.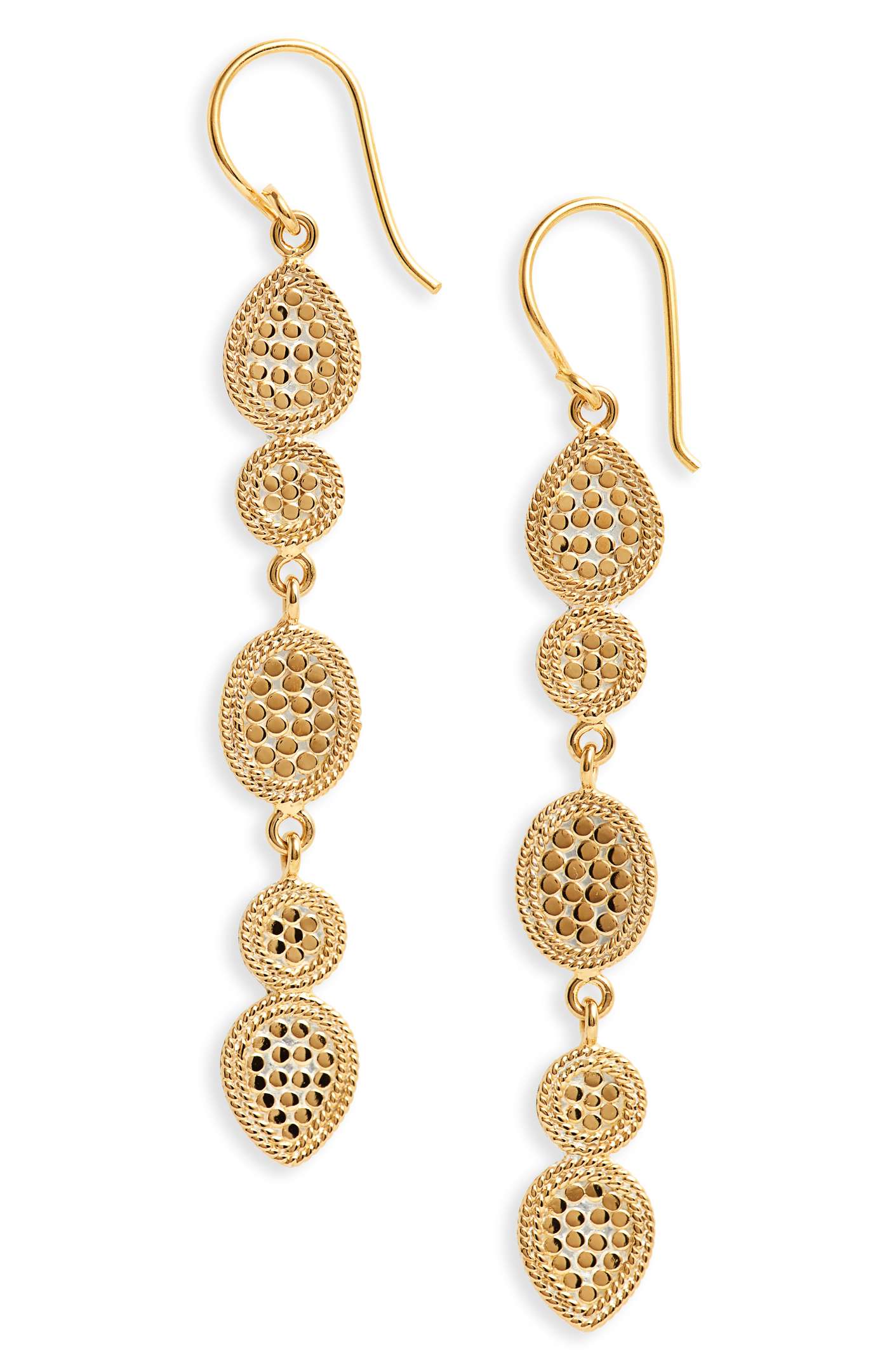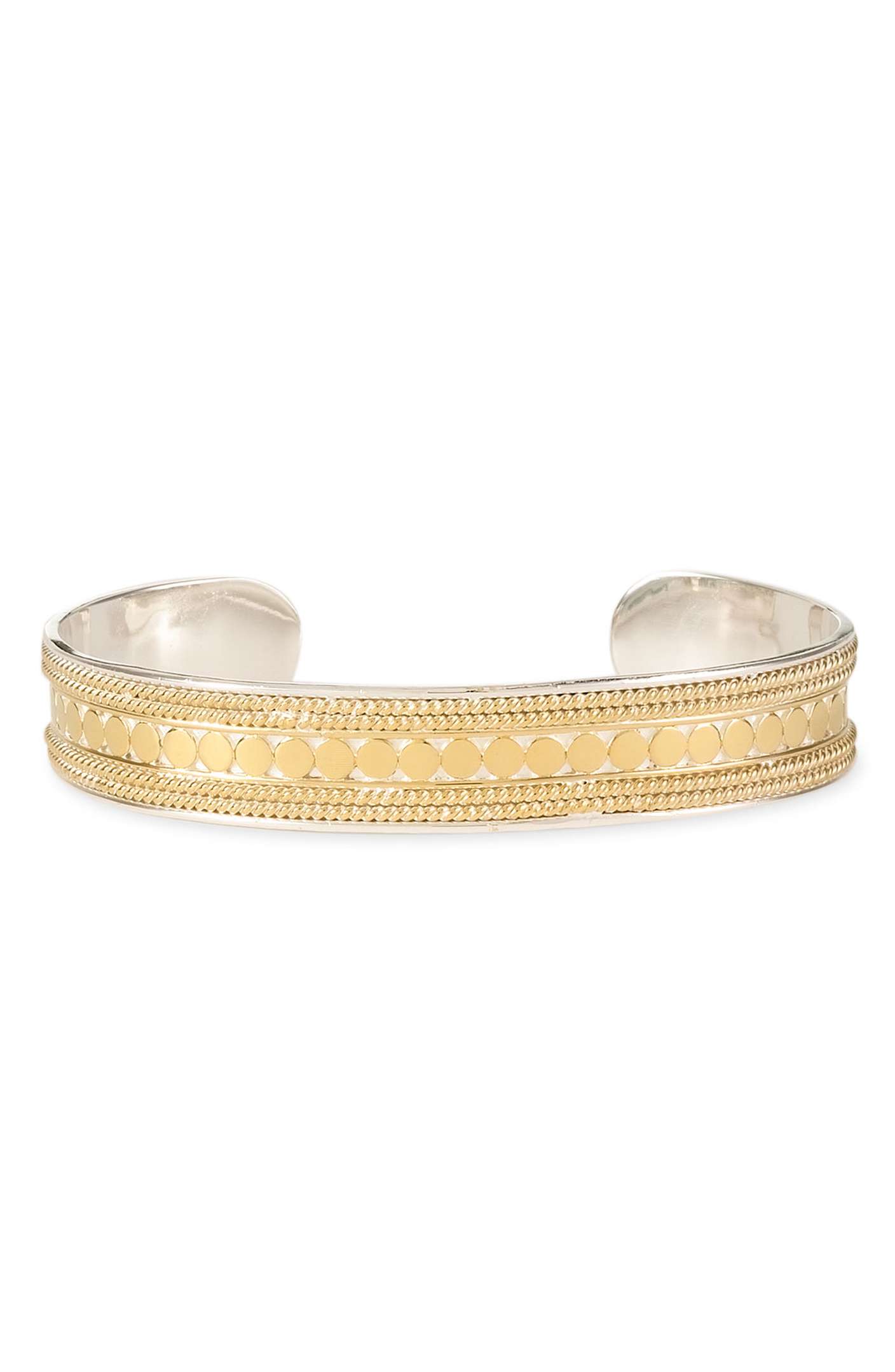 Jewelry is an instant outfit maker and improves your overall look when you choose statement pieces like this cuff and earrings.  Throw a cute little clutch inside your bag (like this KF Boutique Juliette Clutch) to help keep your smaller items in order, and you can always carry it in to a lovely restaurant if needed.