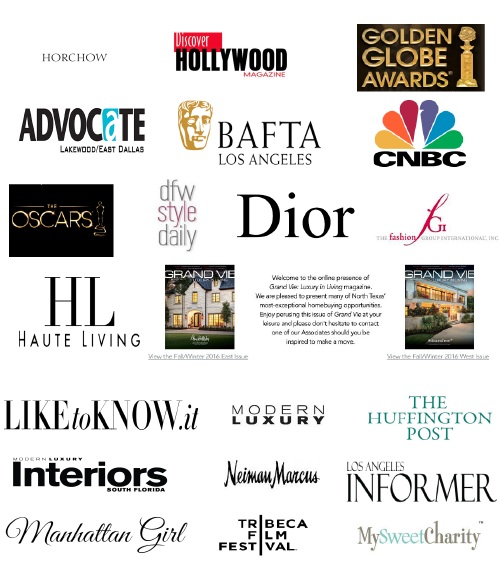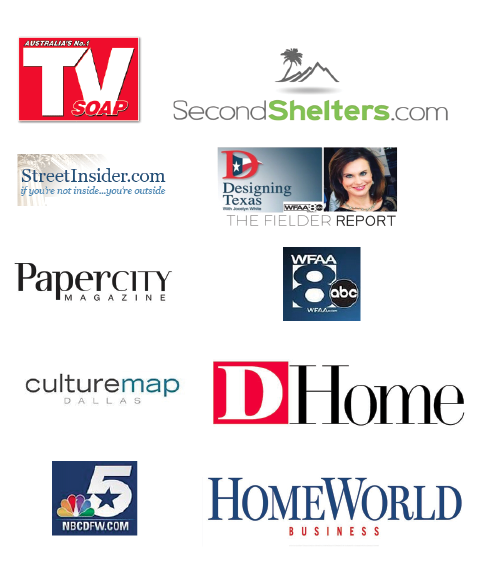 See more of KF's photo shoot with Gregory Martin and Vintage Martini on Instagram for her upcoming spring event, Fashion Stars for a Cause benefitting the Suicide and Crisis Prevention Center of North Texas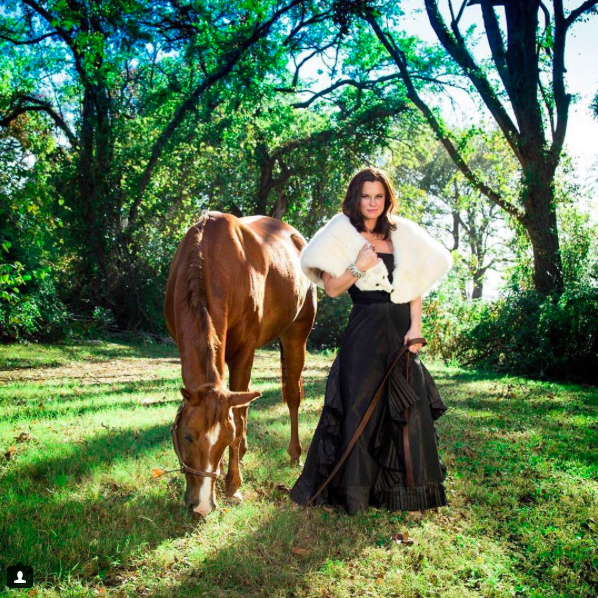 KF Faux Fur featured on https://www.fashionstylemag.com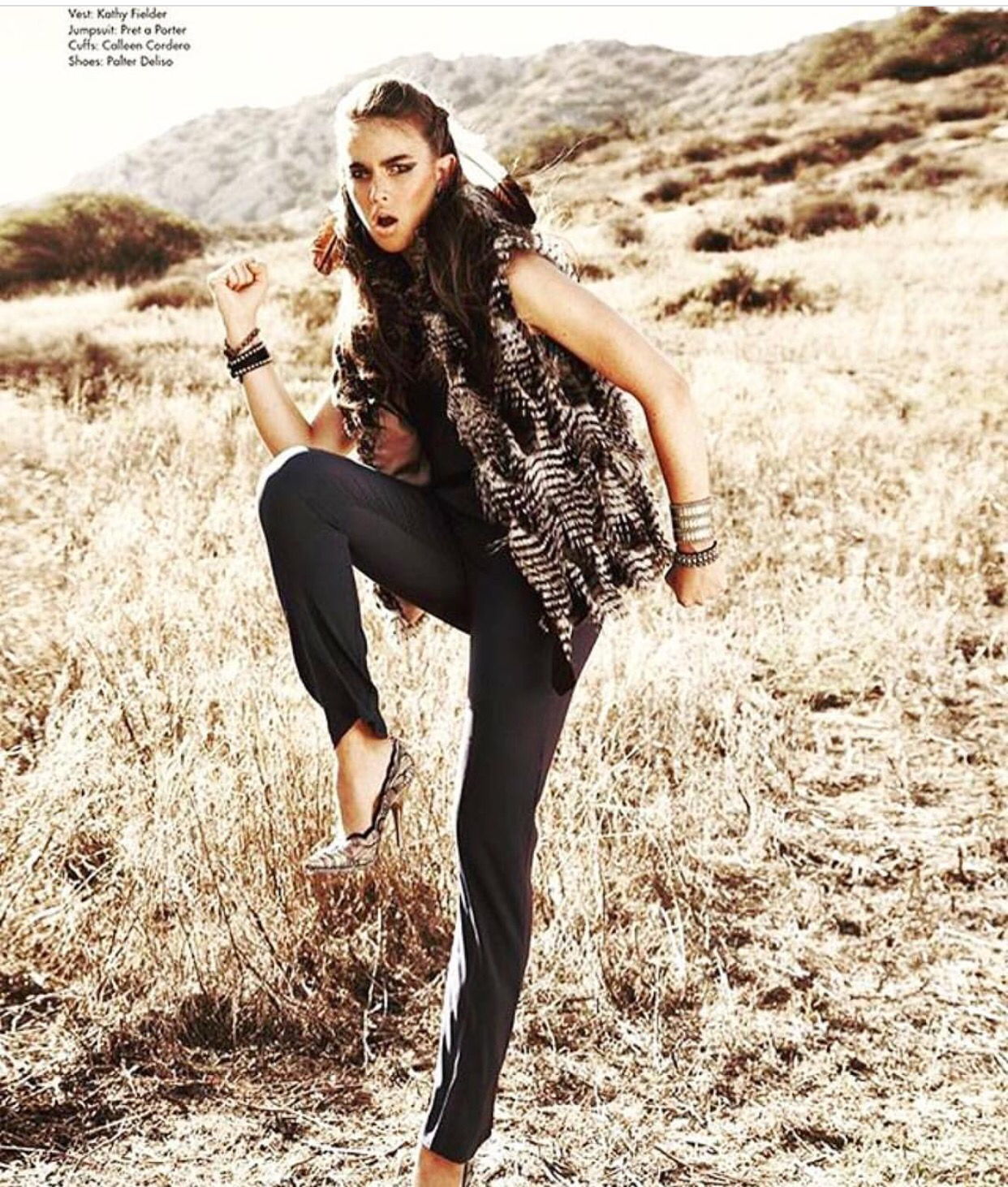 Styled by Celebrity Stylist Ali Levine
Hear more of Kathy's story on SMU Daily Campus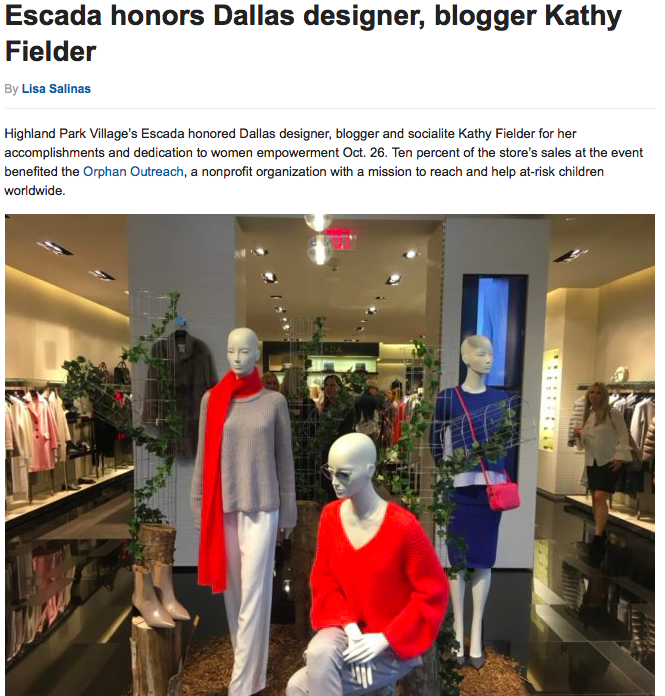 Kathy is honored by Escada as an empowered woman of Dallas and hosts a reception to support Orphan Outreach, and it drew an impressive Dallas crowd.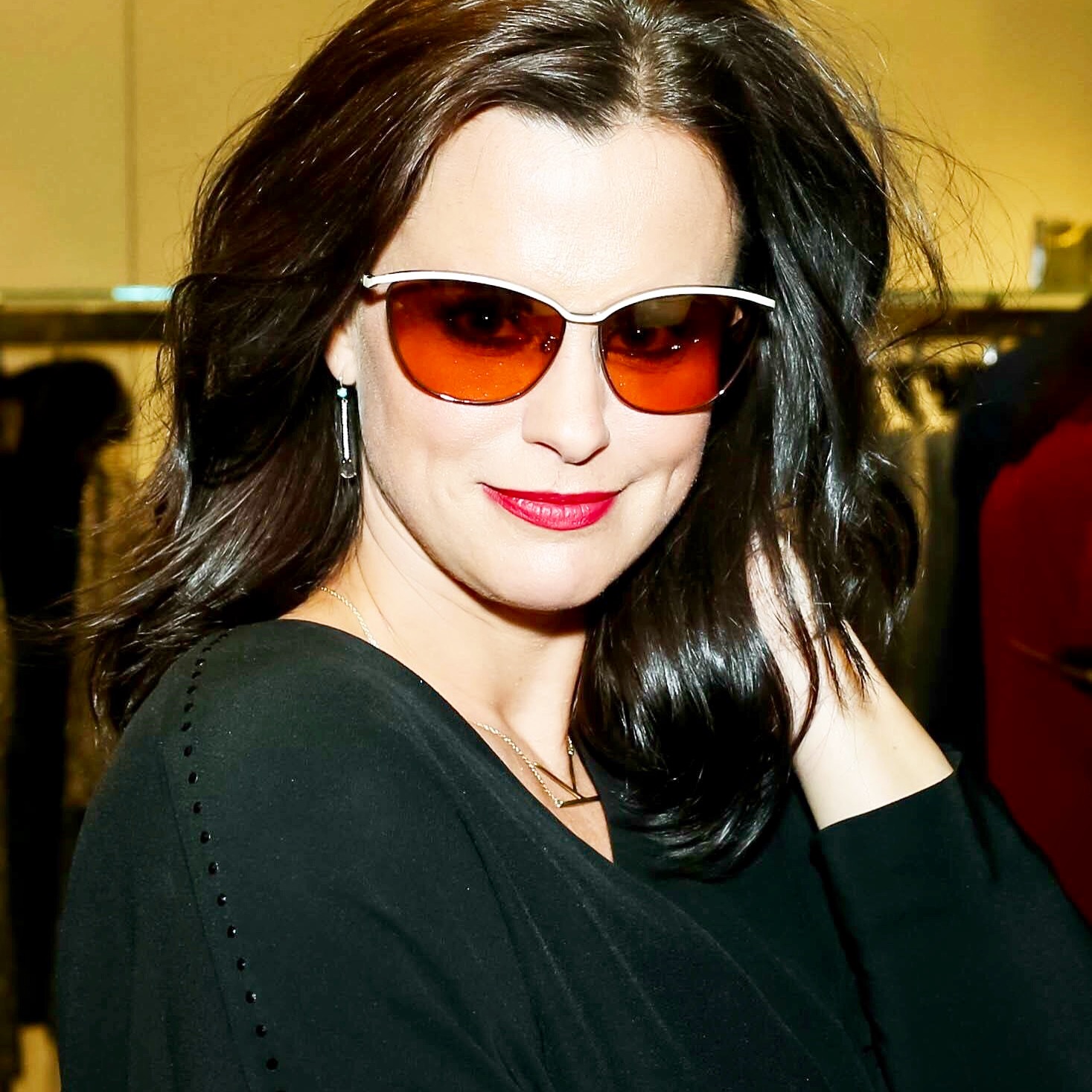 Photo: Bob Manzano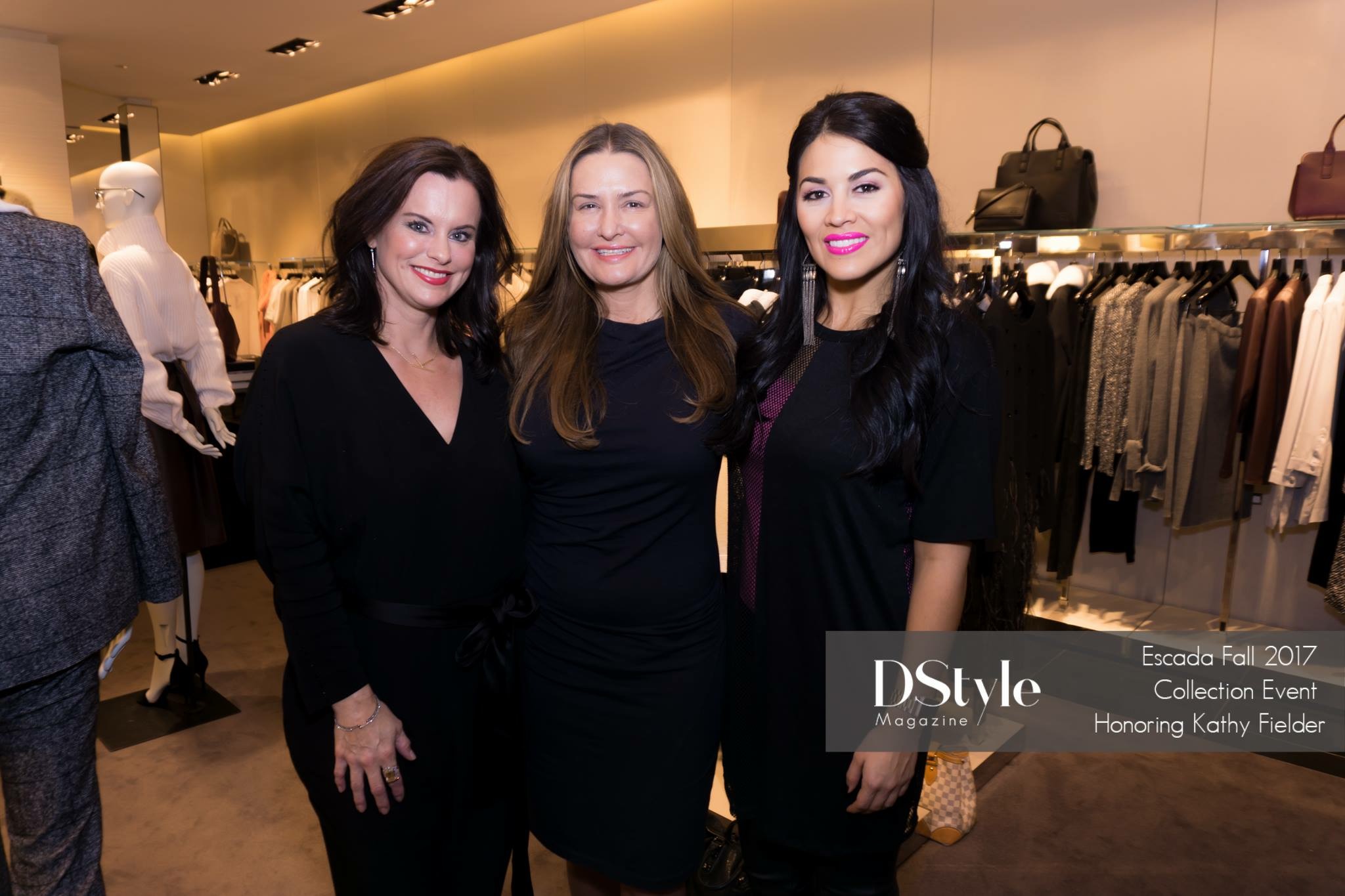 Kathy is with Ashley Burgess (radio talk show host) and Alanna Sarabia (co host of Good Morning Texas).
Photo: Oscar Garcia | D Style Magazine
Kathy Is announced as a 2018 Fashion Star For A Cause and will be walking the runway in the spring.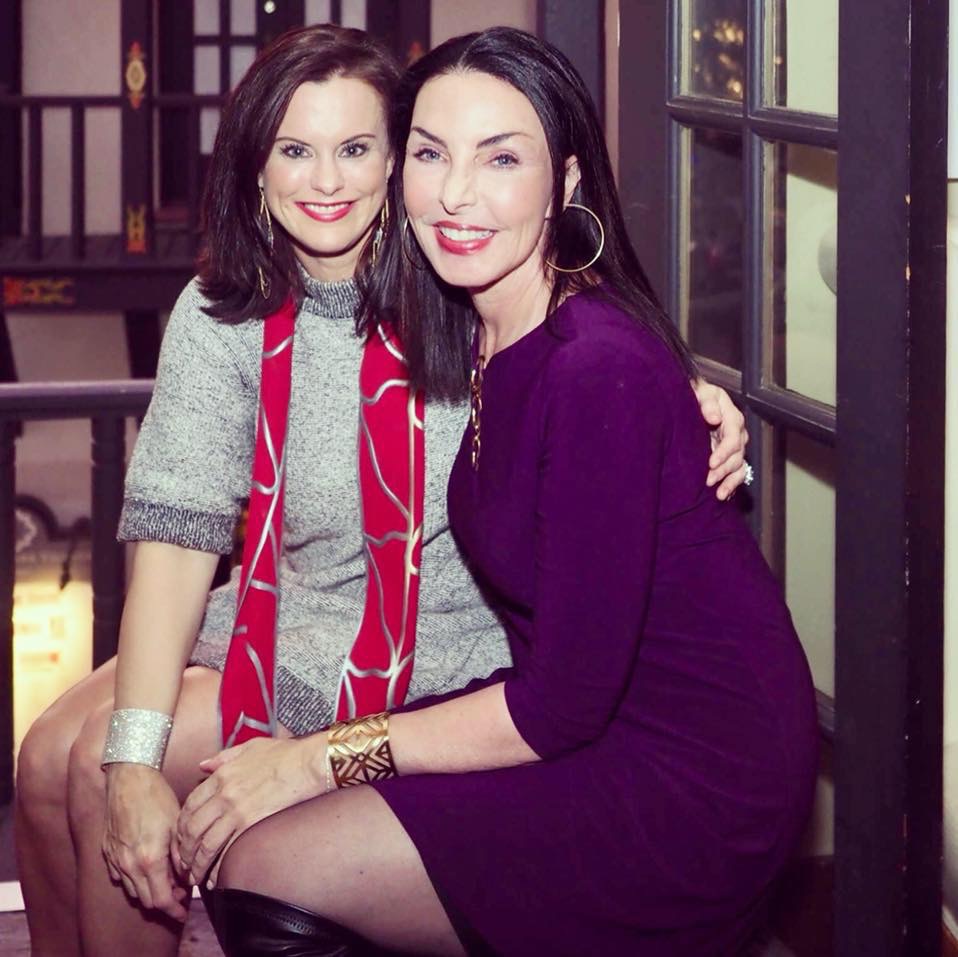 Kathy with Fashion Star Mary Bently.
Photo: Danny Campbell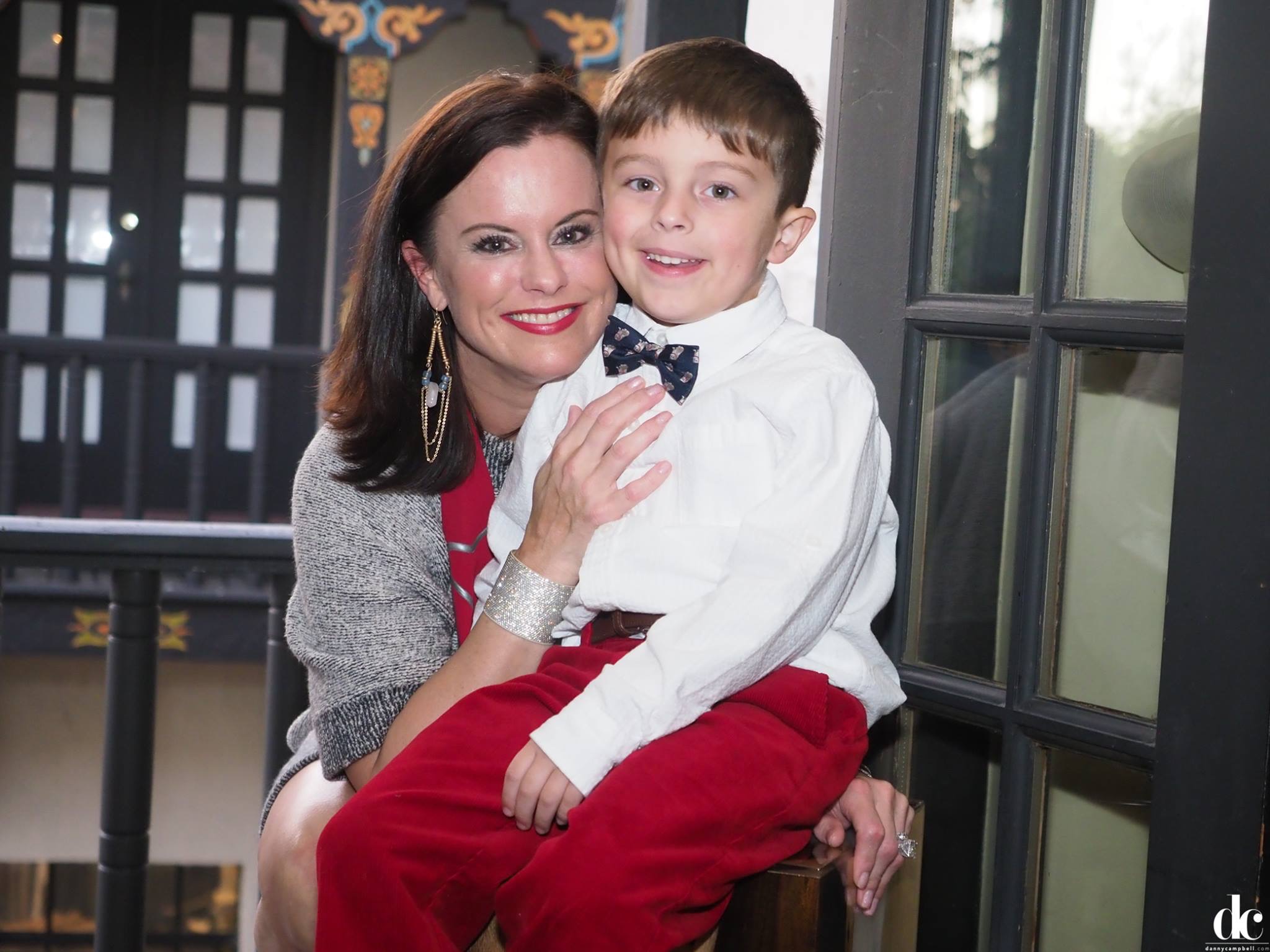 Kathy's Special Date for the FSFAC 2018 Kickoff Party was her son, Harrison
Photo: Danny Campbell
Kathy Fielder shoots with Dallas Style & Design for an upcoming editorial featuring a home she designed for a busy family who needs a comfortable home for entertaining family and friends. Stay tuned…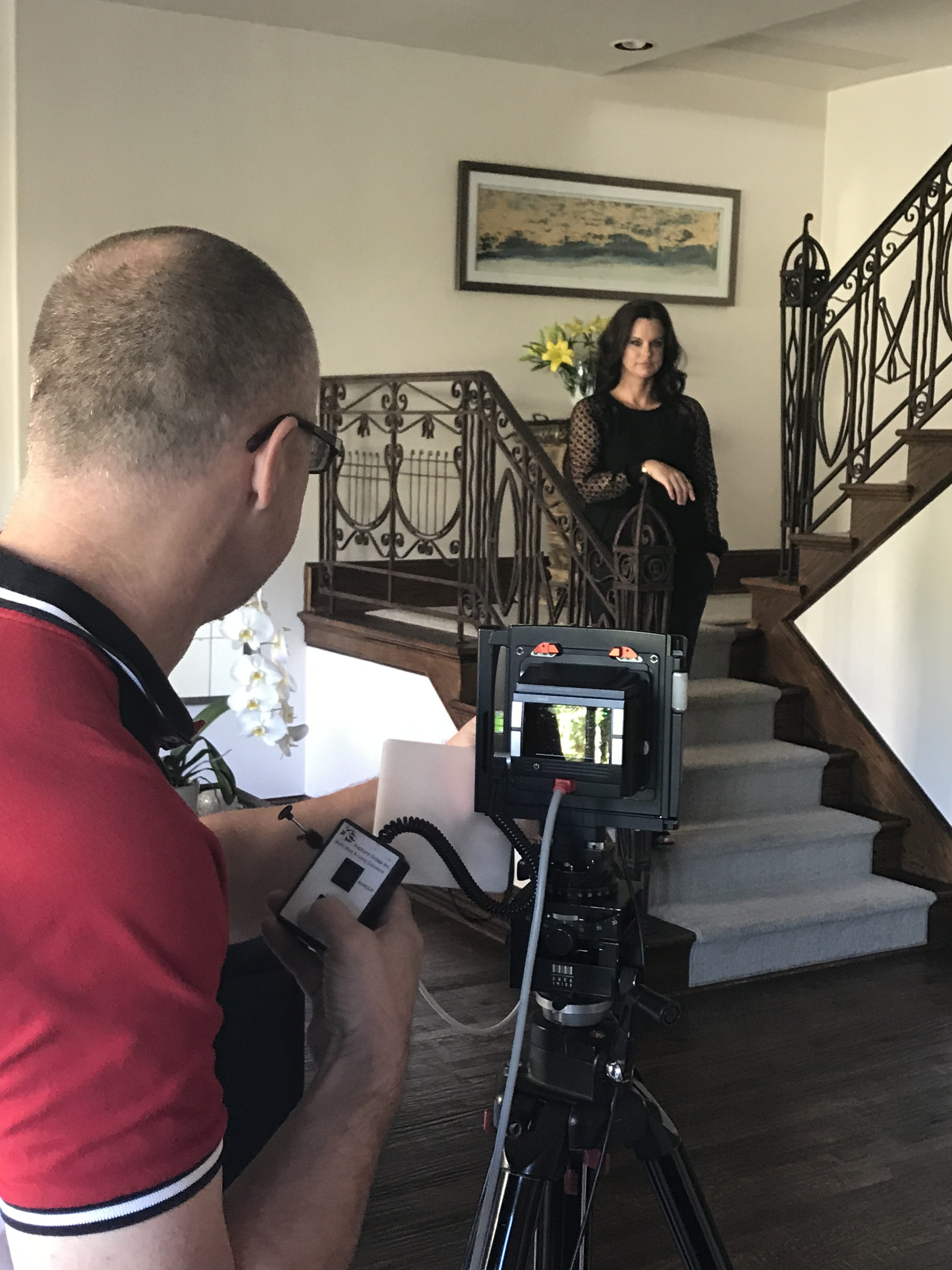 Kathy Fielder at the Patron Party for the kick off of the Dallas Opera Season, hosted by Bulgari.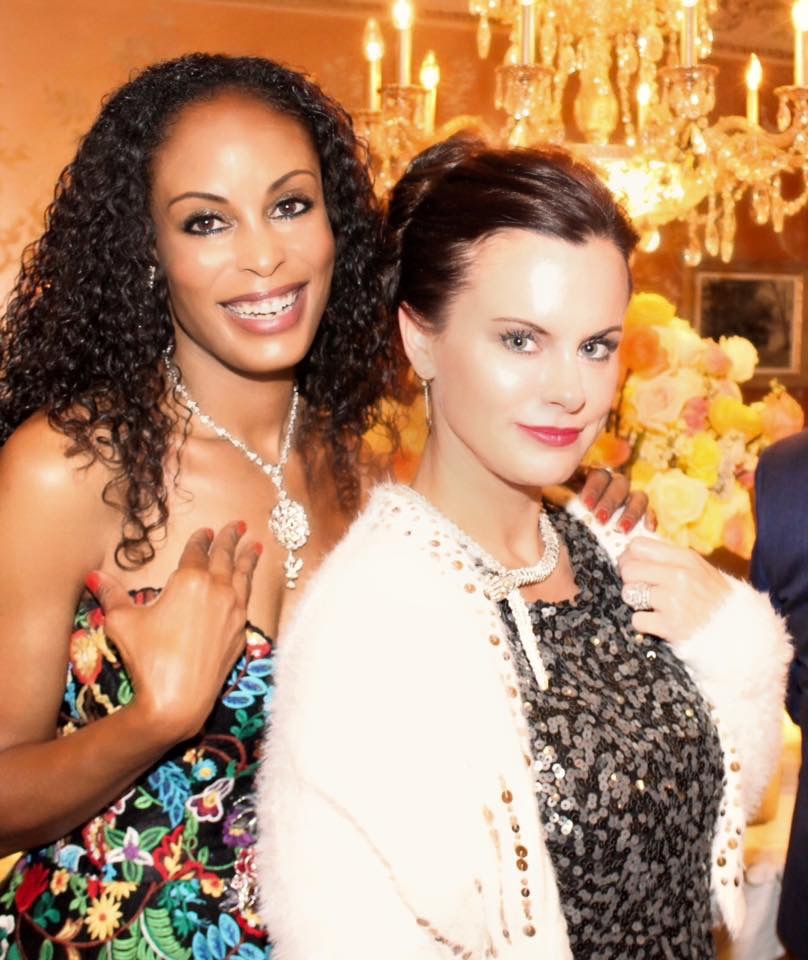 KF attended the Big Brothers Big Sisters Black Tie Ball as a committee member, supporting this incredibly organization that does so much good in the DFW community and surrounding cities.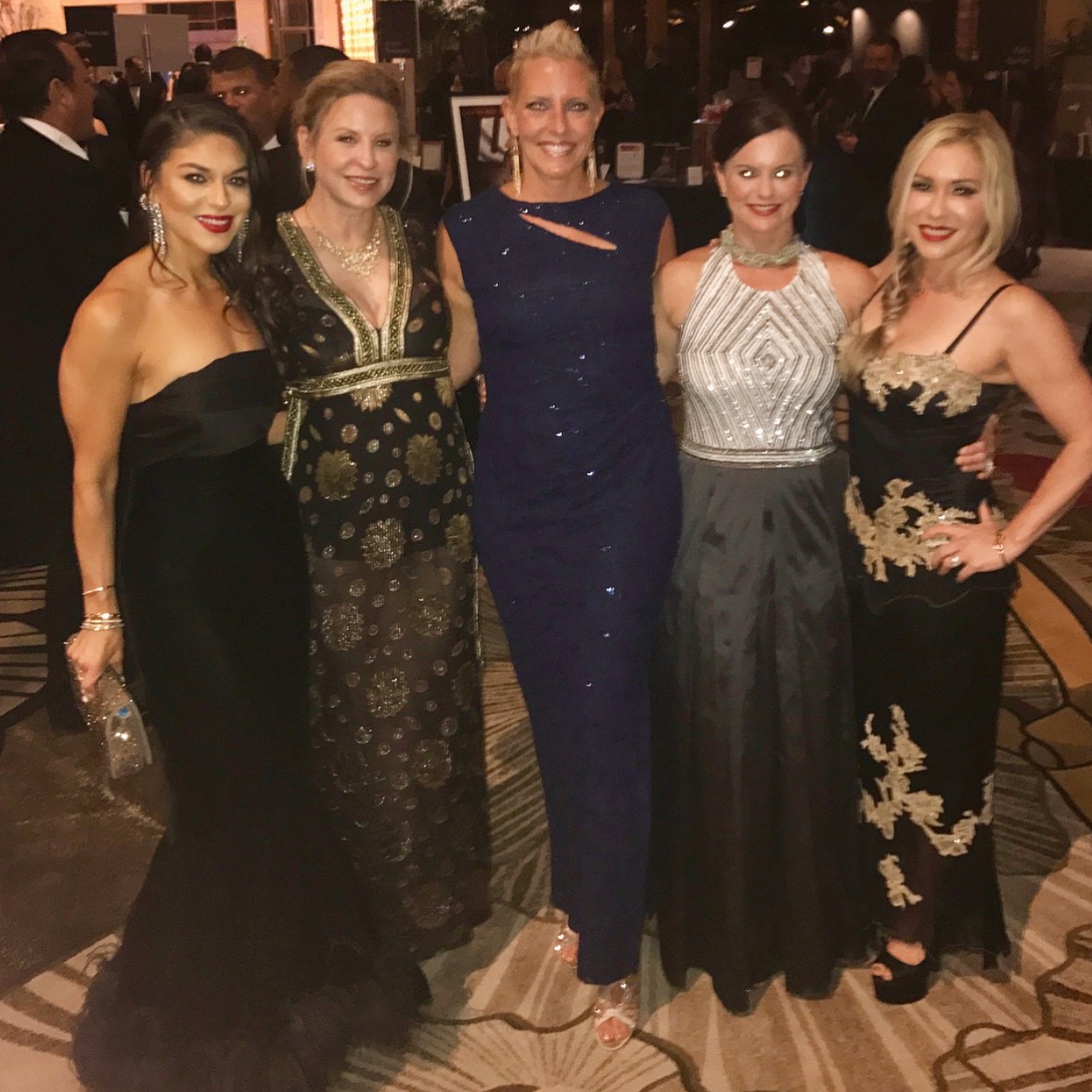 Join Kathy Fielder and fellow influencers as she speaks on the subject of Passion to Profits. An entrepreneur, designer, stylist, blogger, lifestyle expert, wife, and mother of two, Kathy Fielder weighs in on how to turn what you love into a full time career.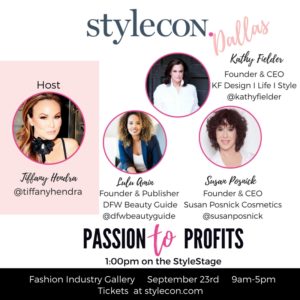 Join KF at StyleCon and the most beautiful StyleLounge in Dallas on Saturday, September 23rd. Get your tickets here…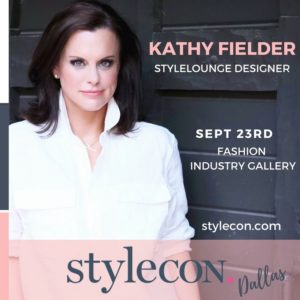 Join KF at her studio as she hosts FGI and FIDM Curator Kevin Jones for a special presentation. Tickets are available here..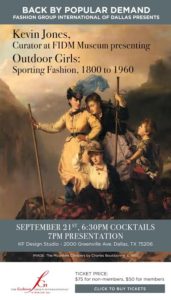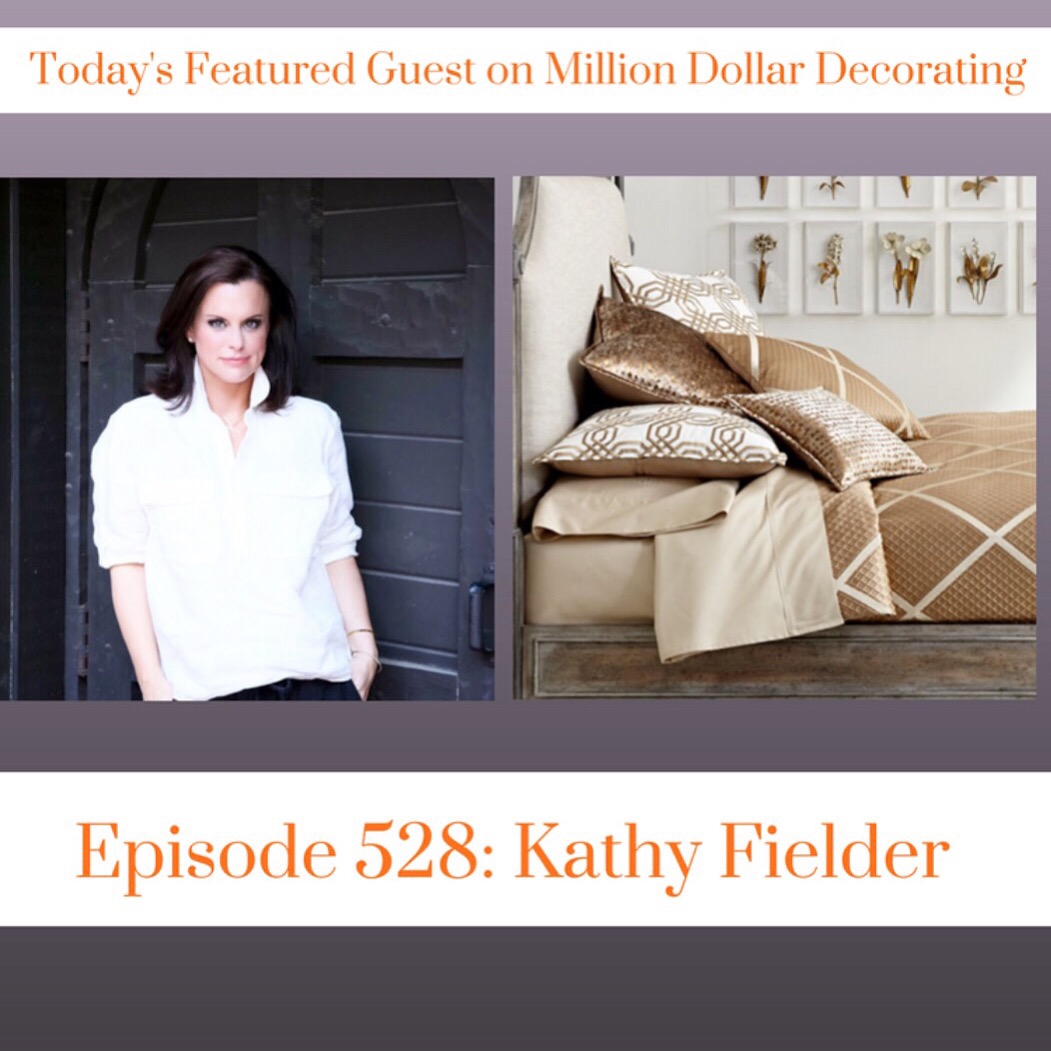 See Kathy's recent podcast interview with Million Dollar Decorating host James Swann. A look at everything from entrepreneurship, to design, to being a mom, you can listen to her story here.
Kathy named as Style Influencer and Speaker at SytleCon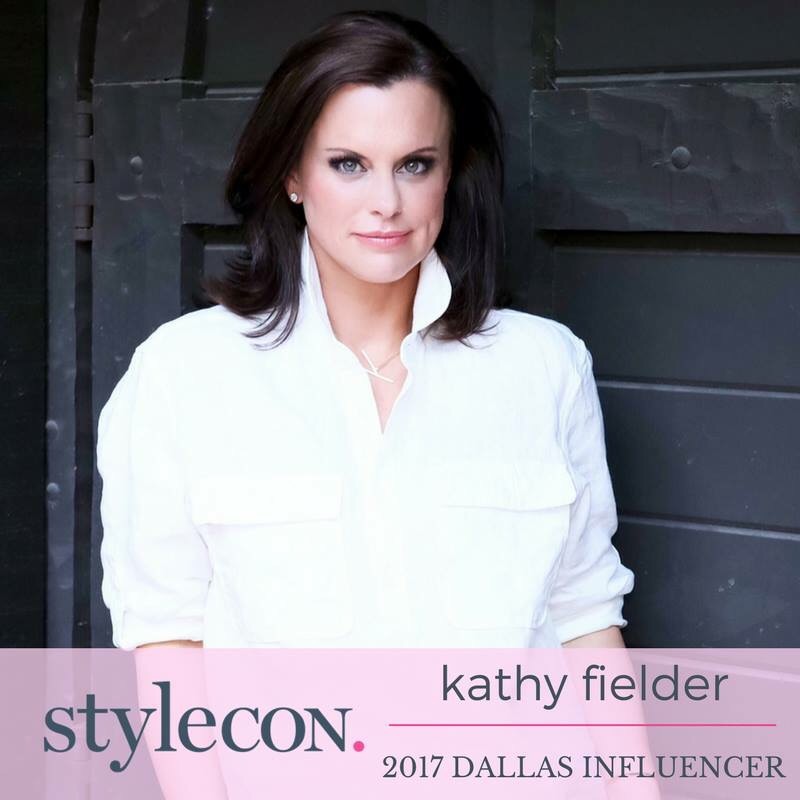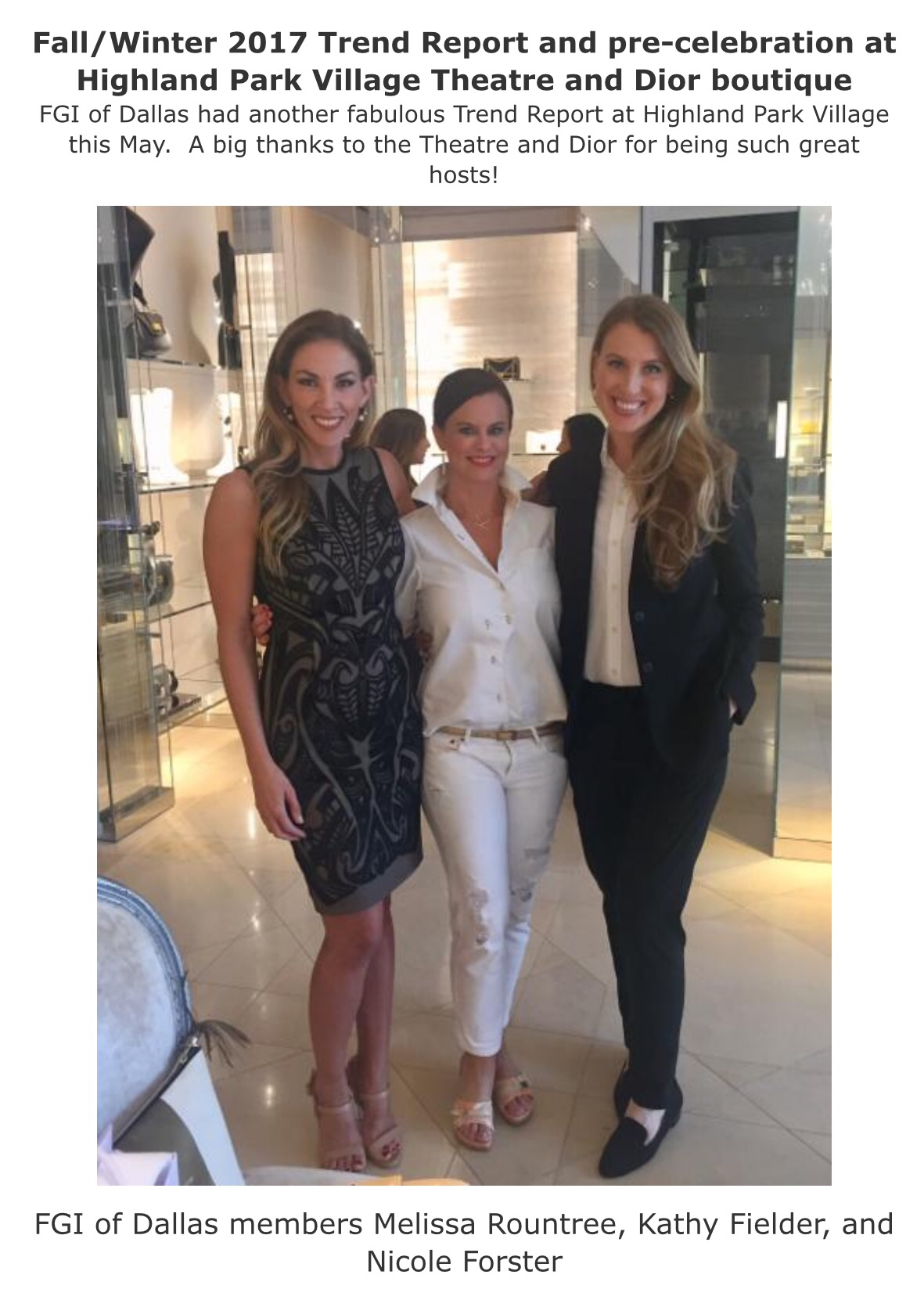 Actress Yvette Yates walks the Red Carpet at Cannes International Film Festival in KF original dress design.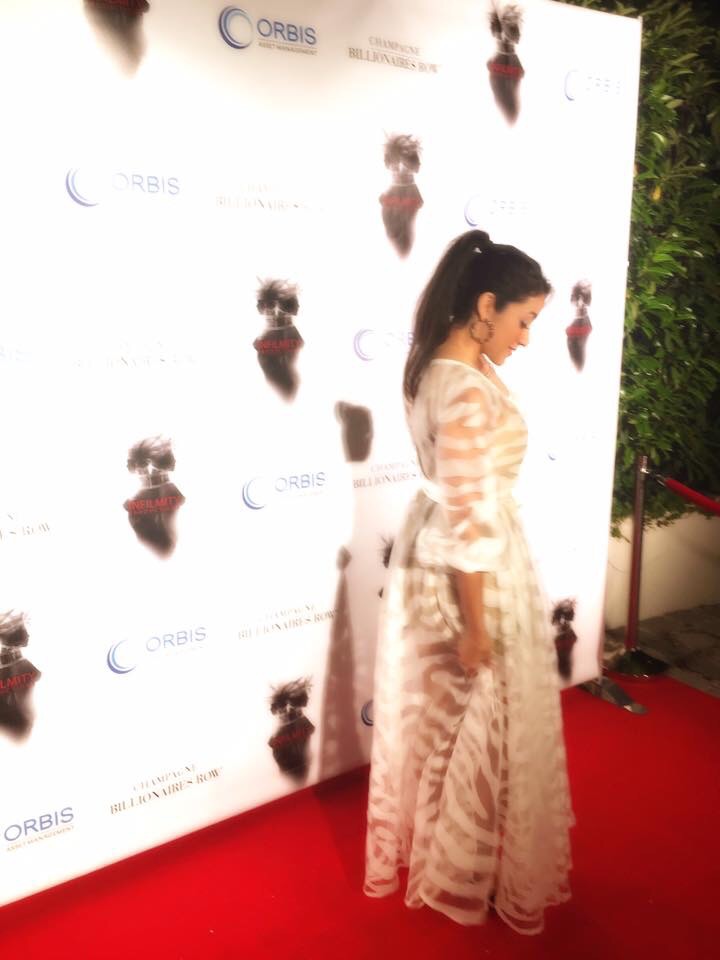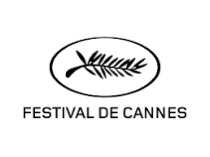 See Kathy's Feature on Destination Luxury



See KF's Feature Story in Lioness Magazine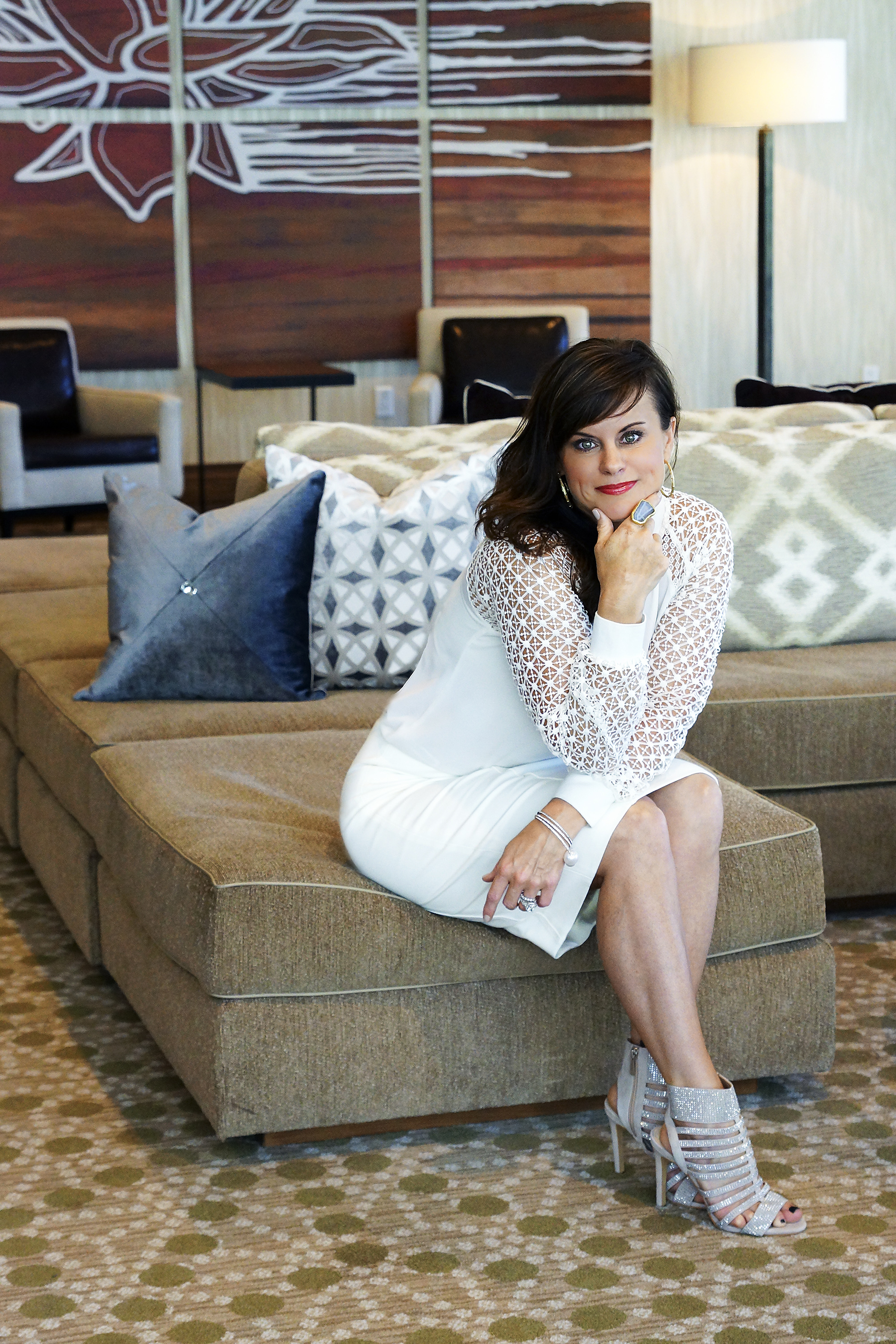 Click here to watch The Fielder Report on Designing Texas featuring Mad Hatters, Dallas style and culture, along with celeb stylist Rachel Zoe!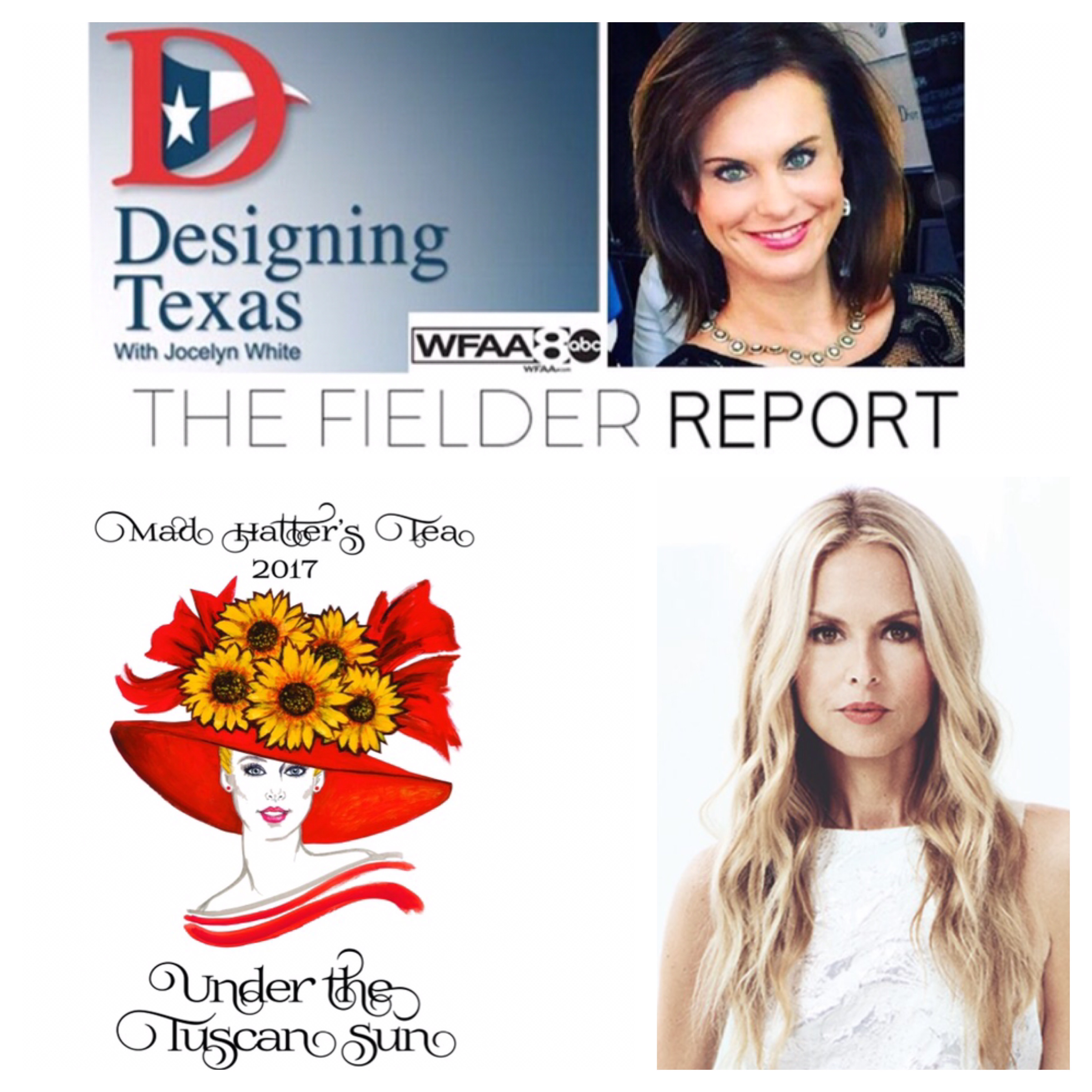 Culturemap Dallas features Equest Patron Party. Kathy and husband Jeromy were this year's 2017 Equest Gala chairs, along with honorary chairs, Lynn & Allan McBee.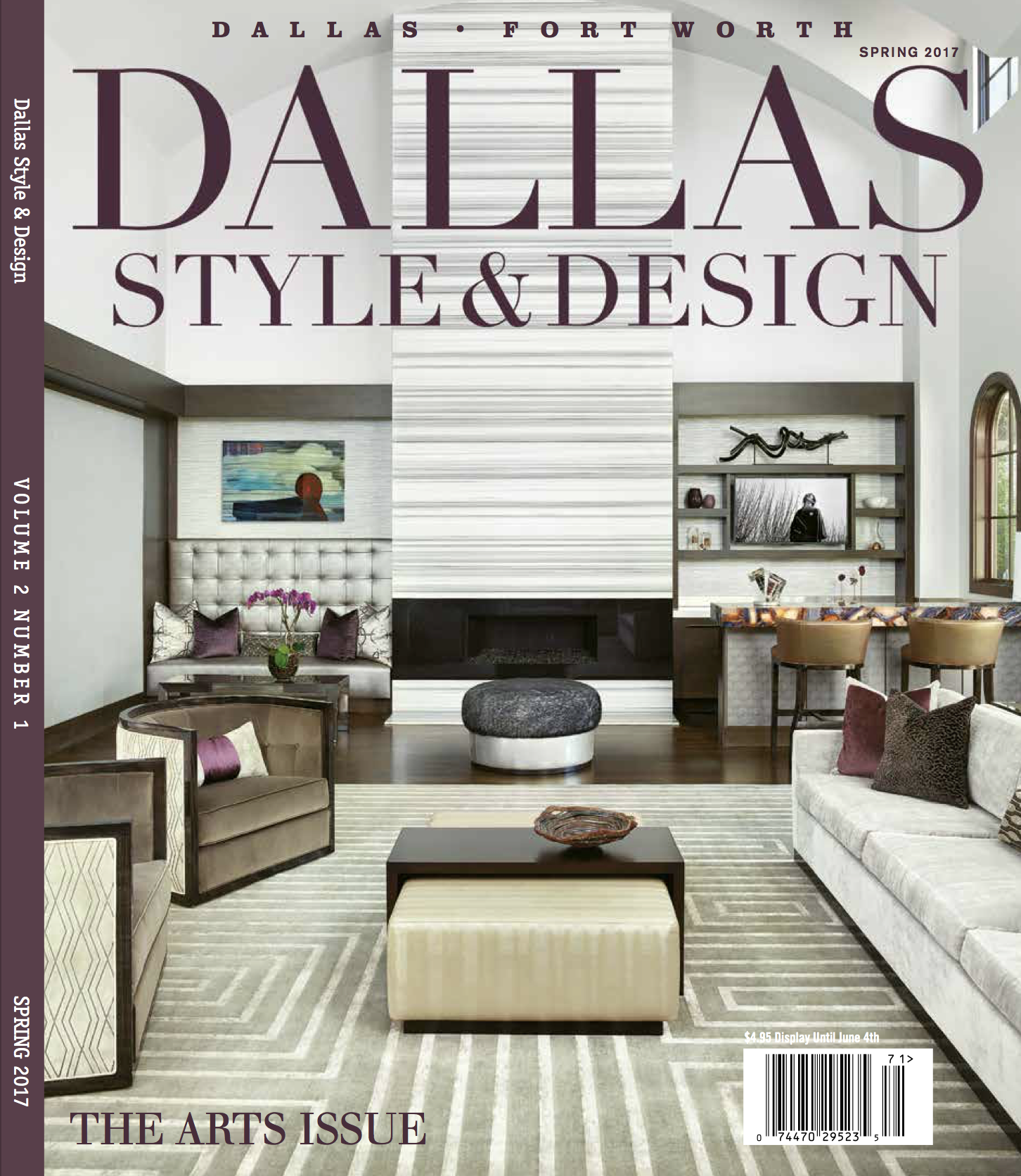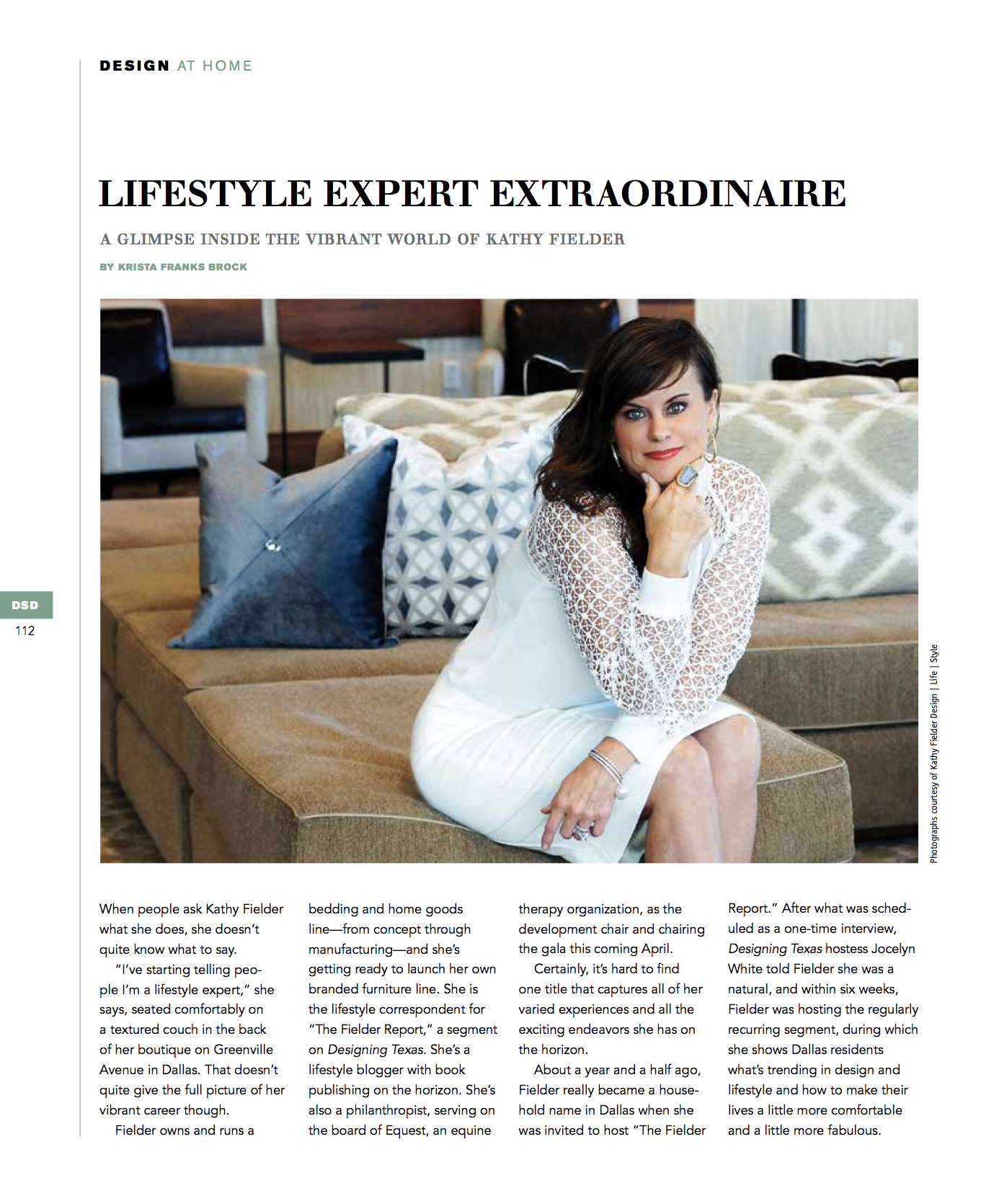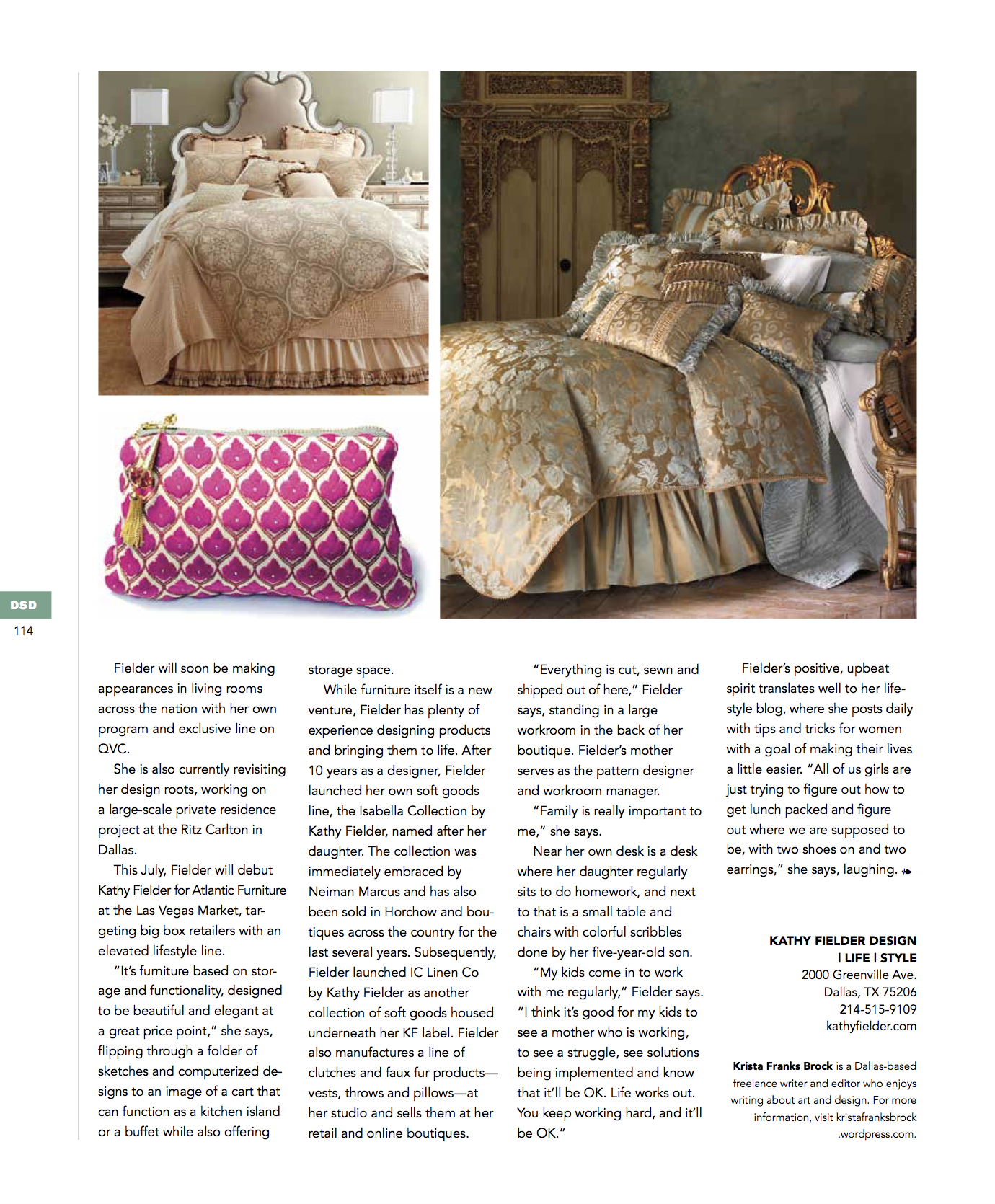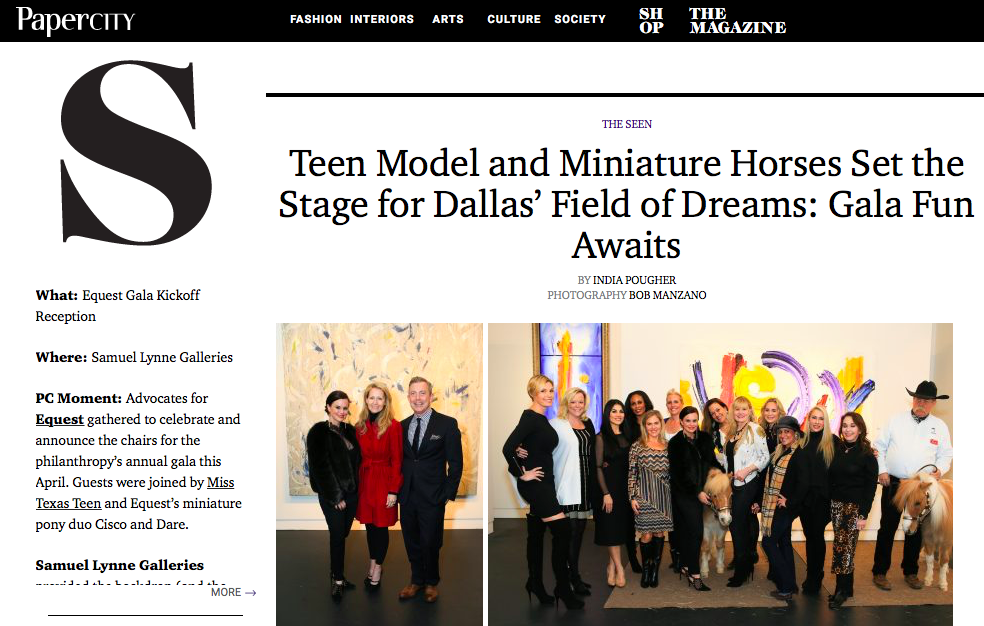 Kathy nominated by her peers as a rising star in 2017. See more here..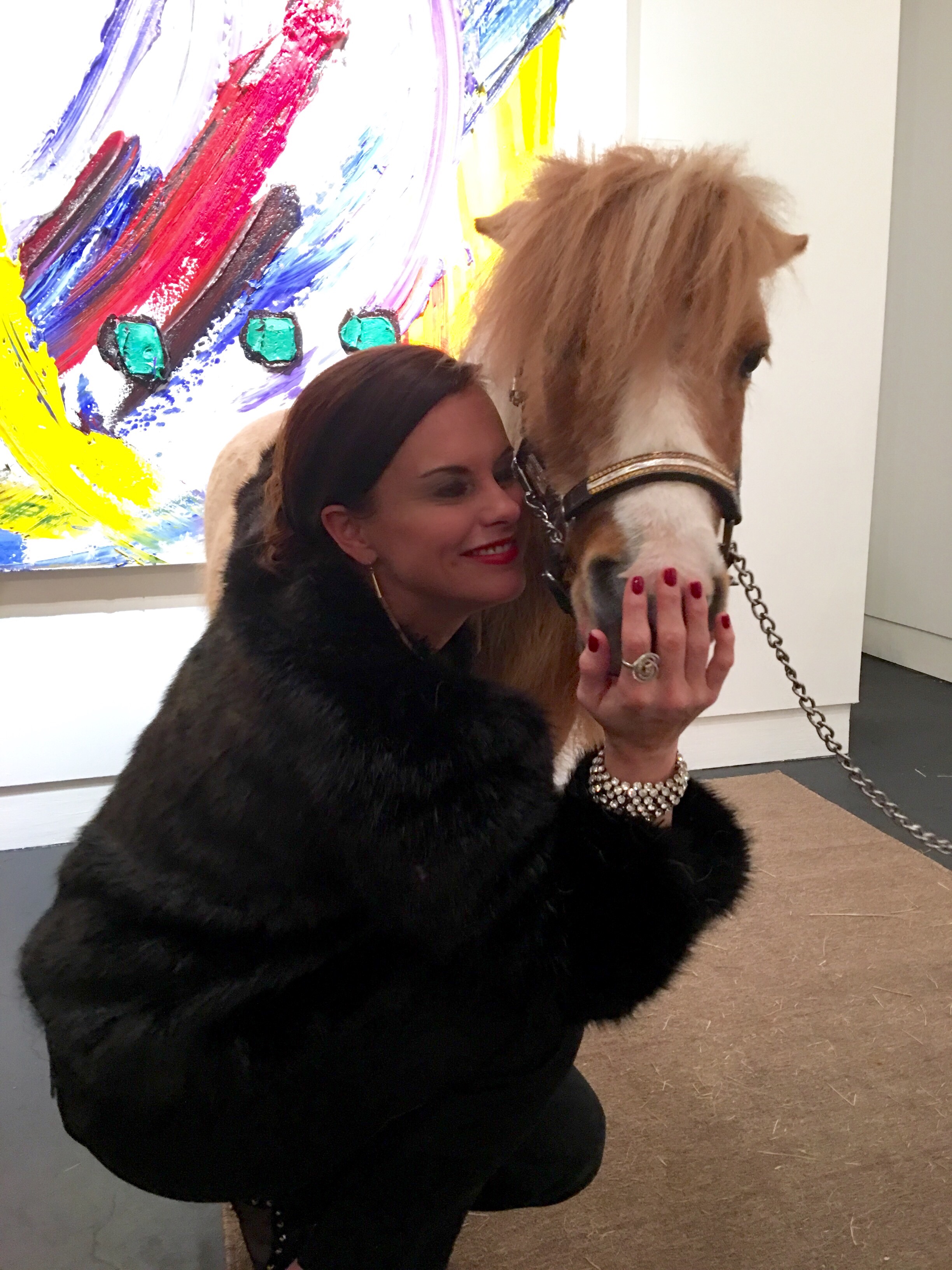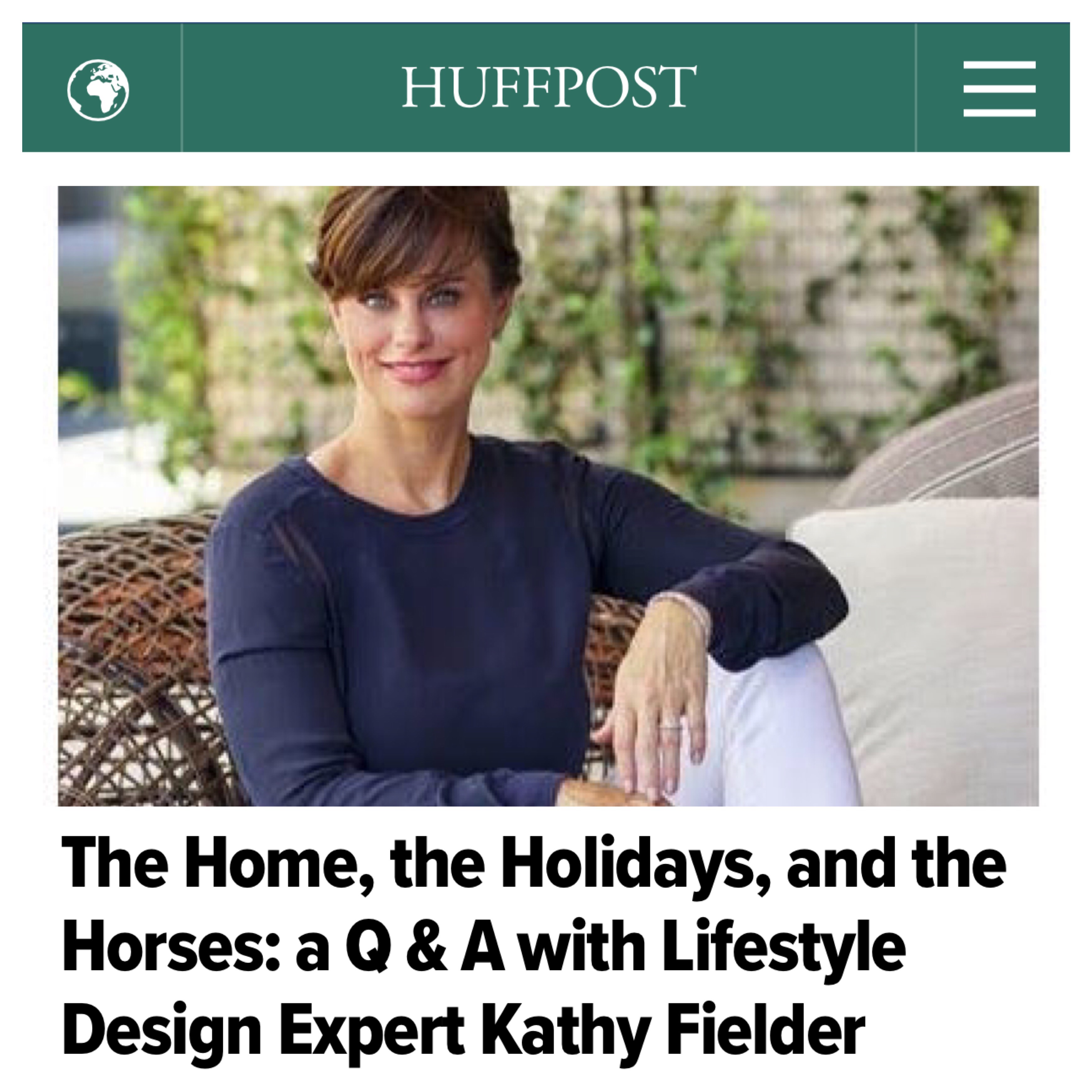 See Kathy's Q&A here….
---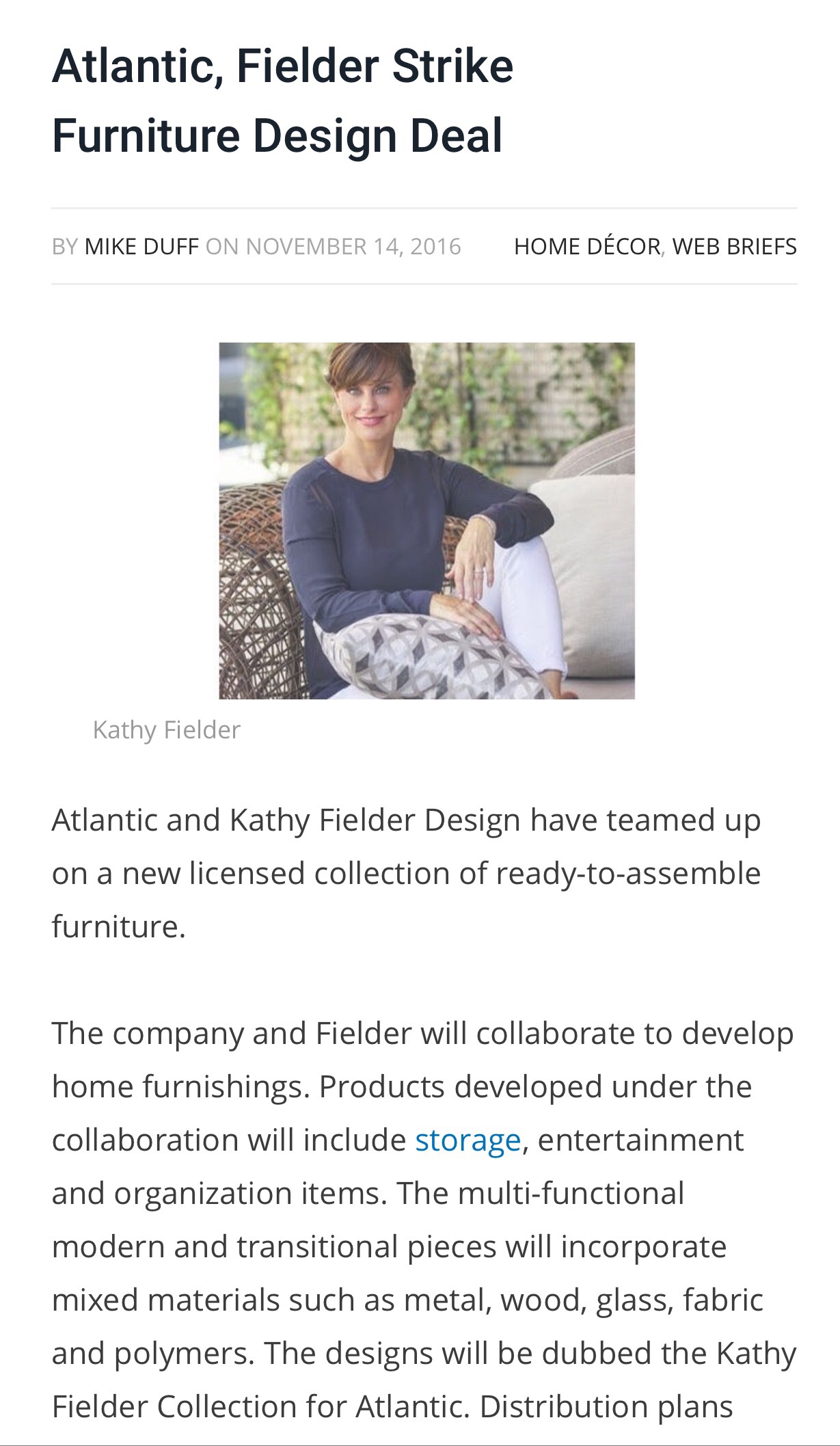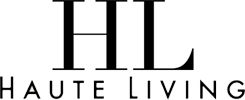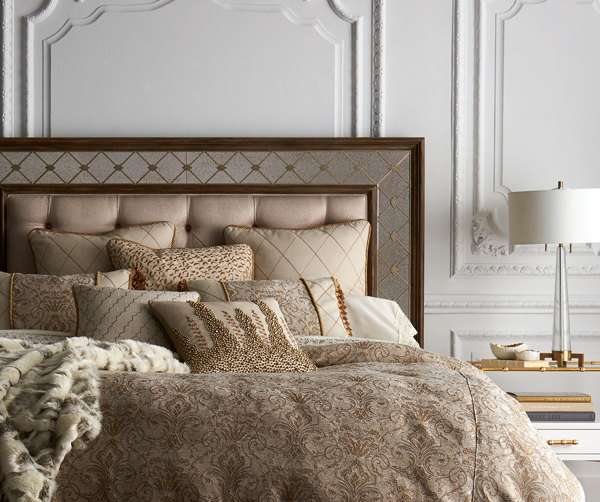 Haute Living features KF's Isabella Collection in their latest feature!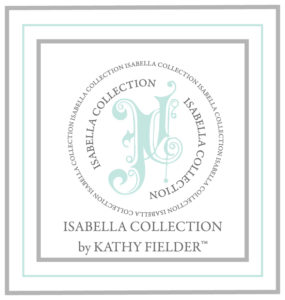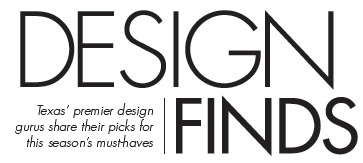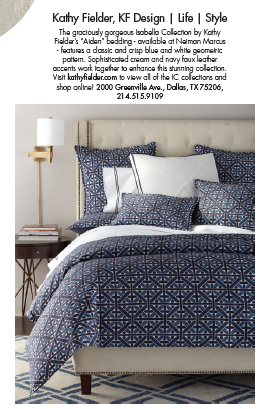 Isabella Collection by Kathy Fielder King Sofia Duvet Cover featured on CandieAnderson.com.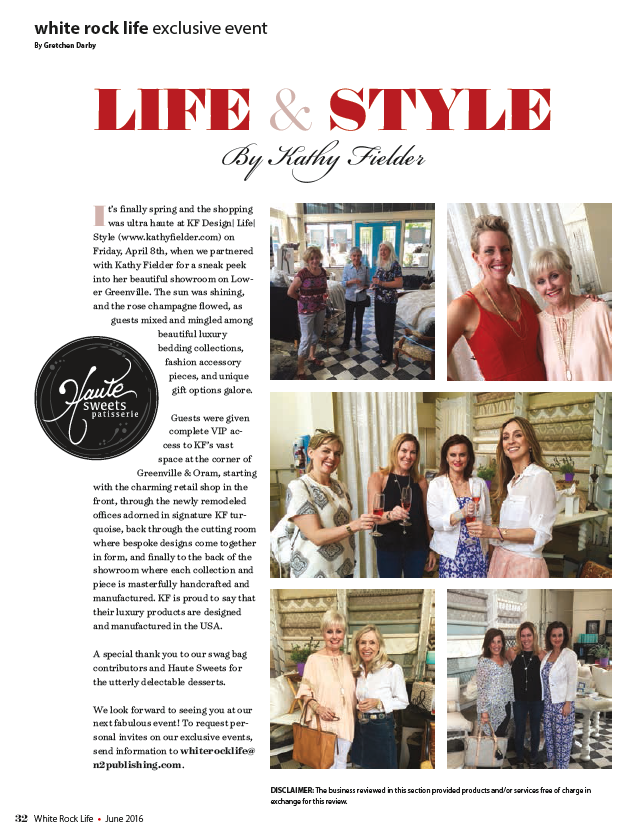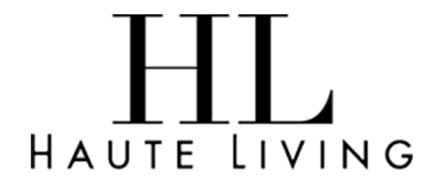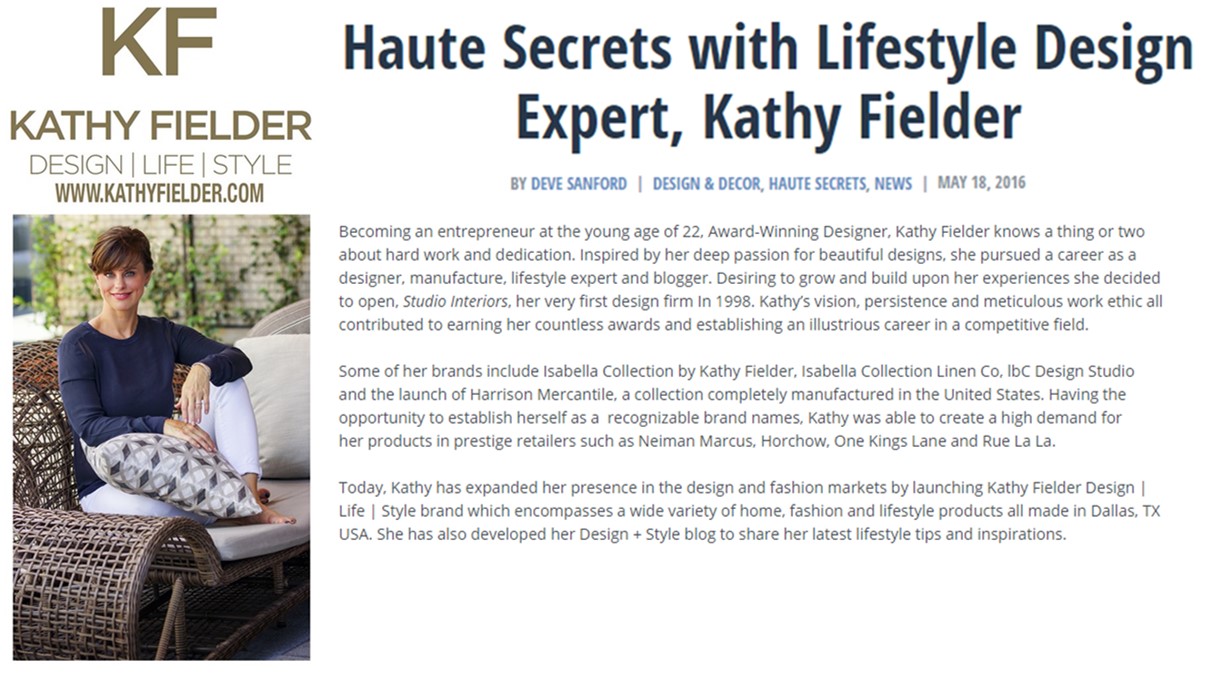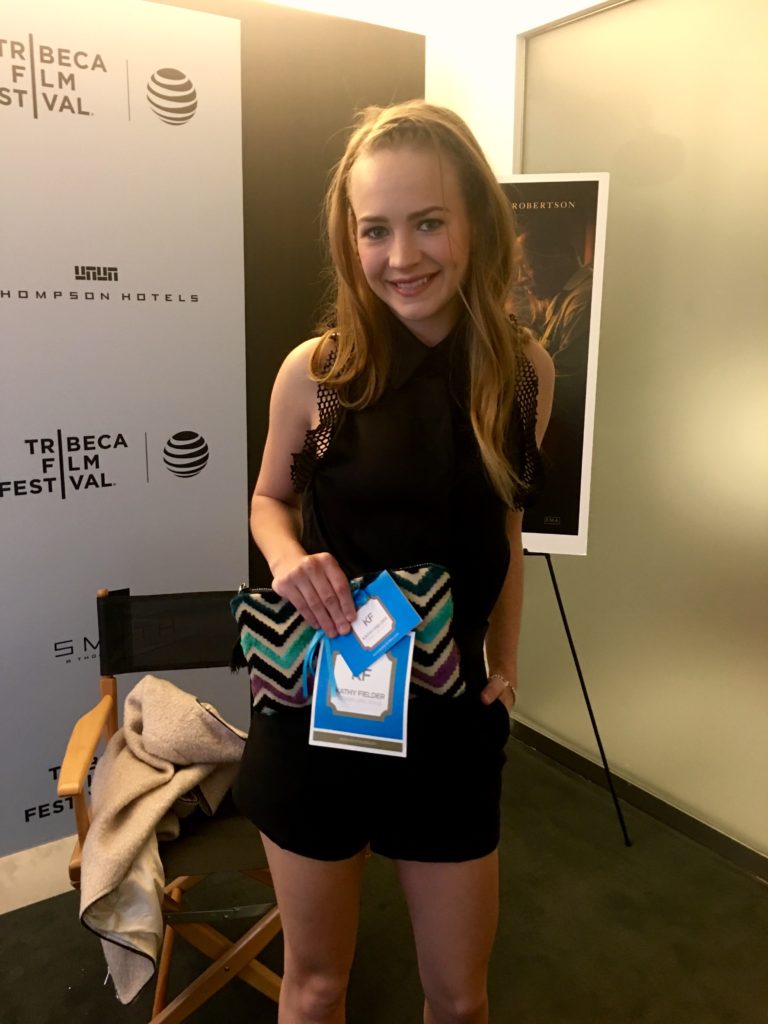 Britt Robertson at Tribeca Film Festival premiering "Mr Church" with Eddie Murphy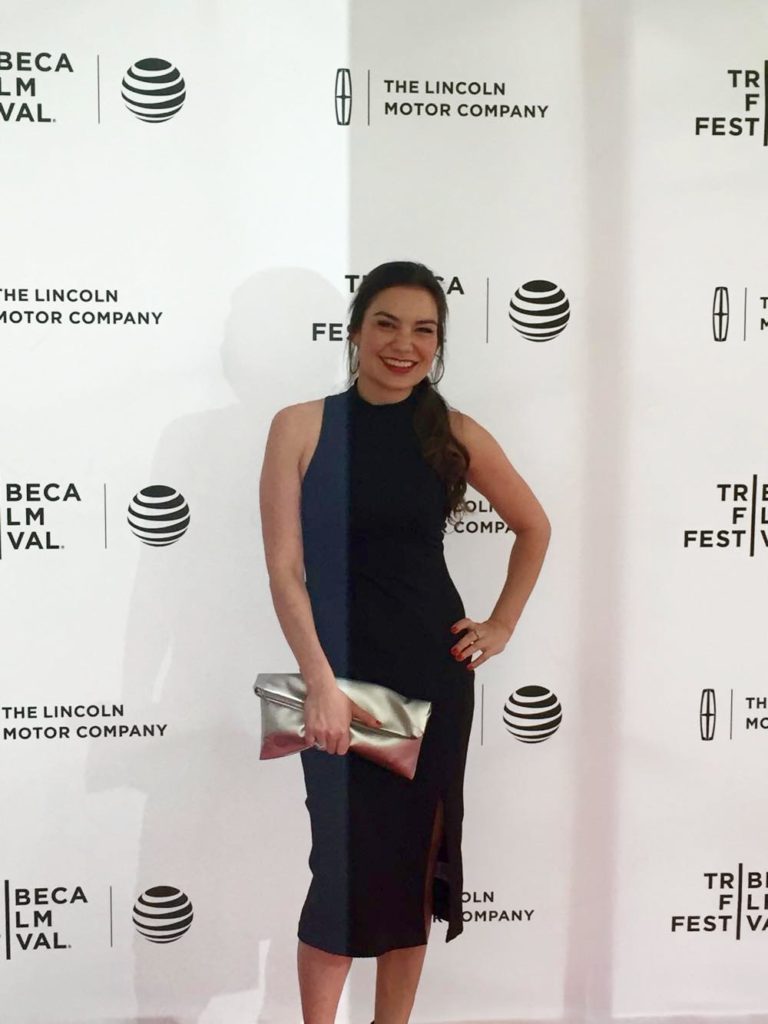 Stephanie Caleb of Cinelou films with her KF monogrammed clutch at Tribecca Film Festival premiering "Mr Church" with Eddie Murphy and Britt Robertson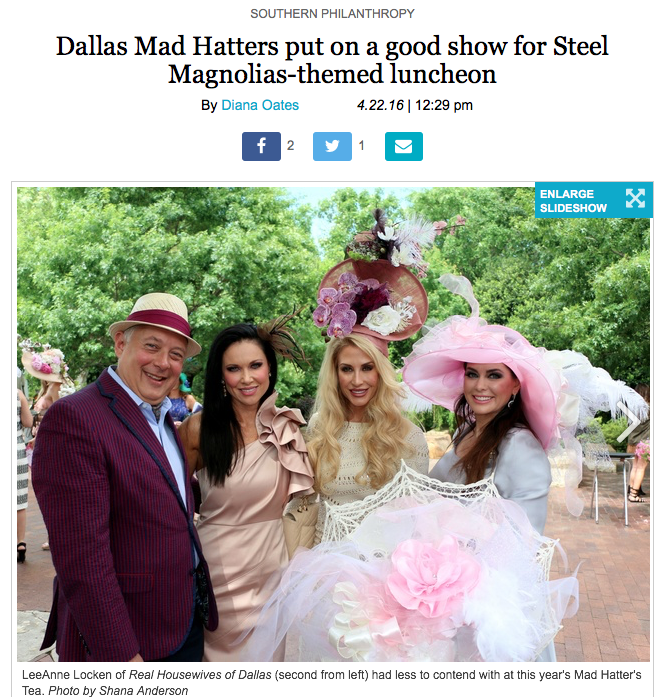 See Kathy's Latest feature in Lakewood Advocate Magazine!
Click here to read more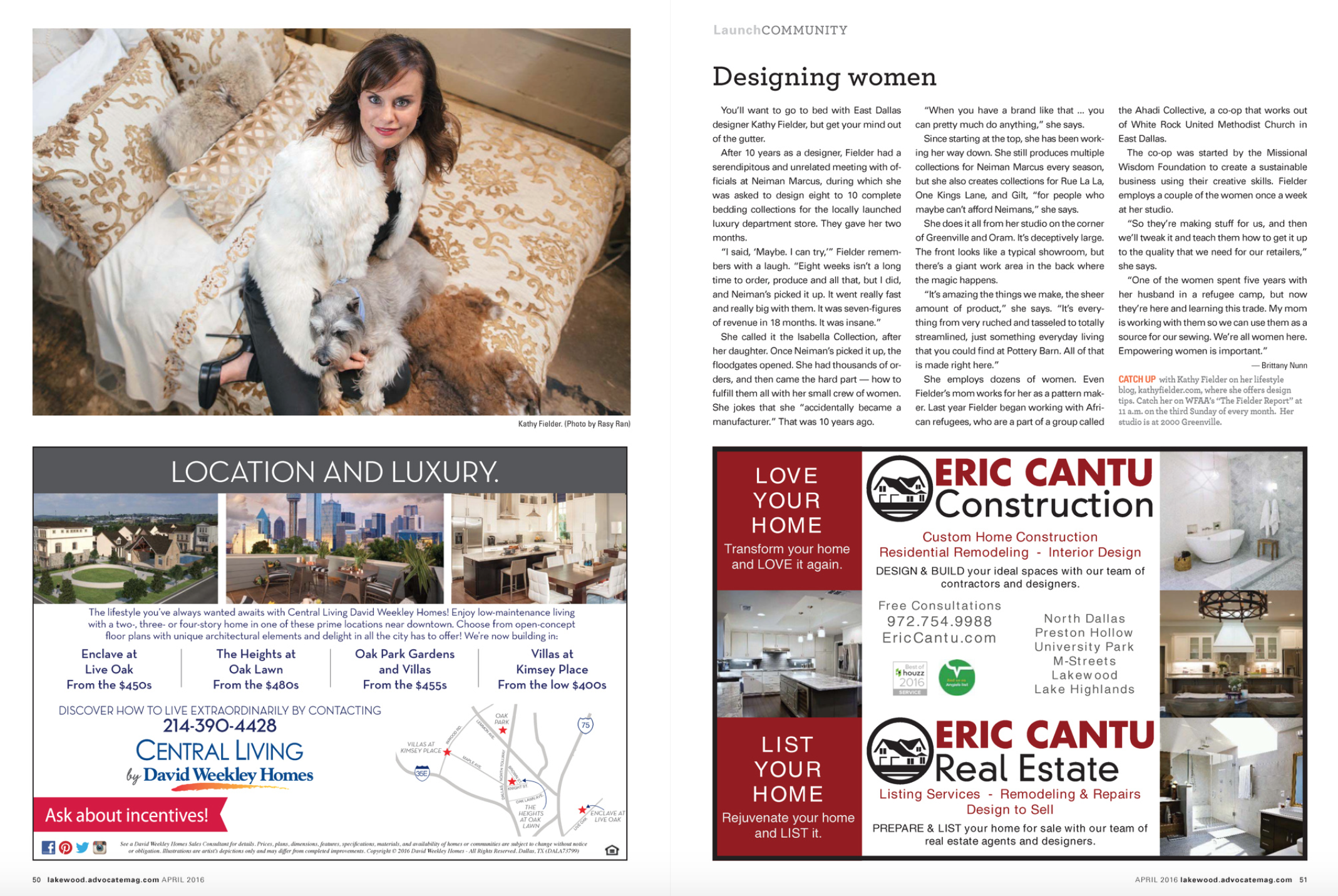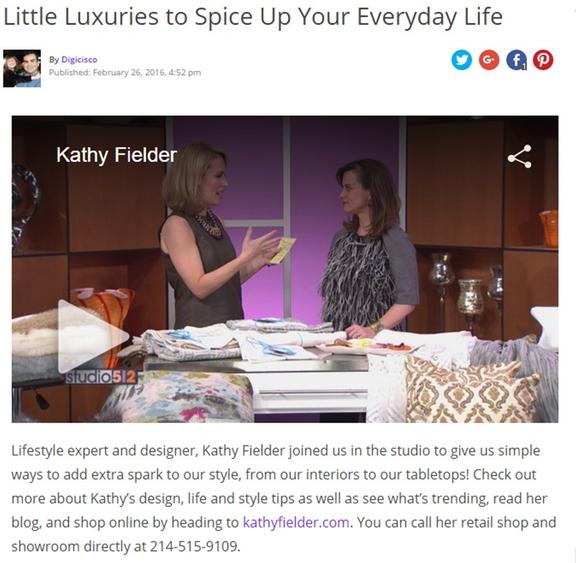 "The Fielder Report" is a lifestyle segment on "Designing Texas with Jocelyn White" and airs on WFAA Channel 8 in Dallas at 11 am CST on the third Sunday of every month
Click here to watch more segments of "The Fielder Report"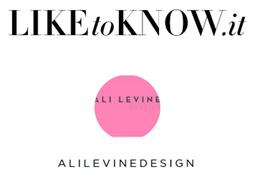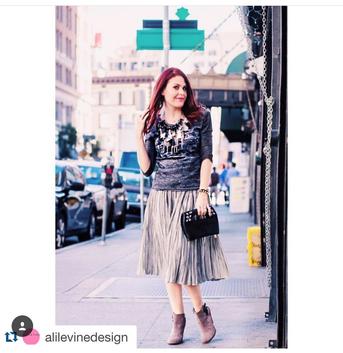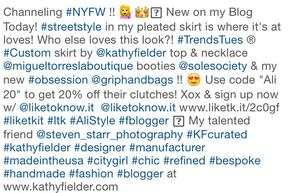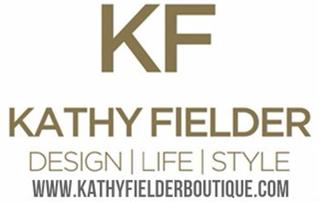 Modern Luxury
Neiman Marcus

NBC5 Interview
TV Soap
Kathy Fielder lends her talents to one of day time's hottest stars for his Palm Springs Home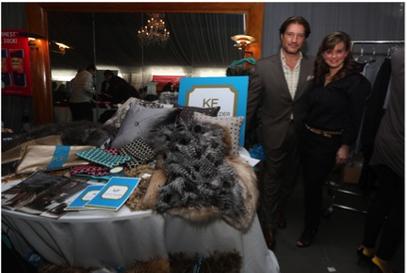 Second Shelters
Soap star Sean Kanan asked Dallas designer Kathy Fielder to create a vibrant, personalized space for his vacation home. Click here to read more on Second Shelters.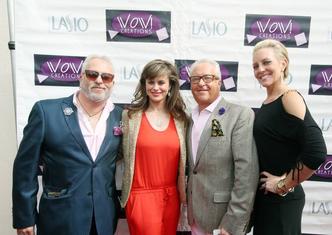 Wow Creations Lifestyle Gifting Retreat
Kathy Fielder Design | Life | Style featured at the Wow Creations Media Academy Awards Celebrity Gifting Suite.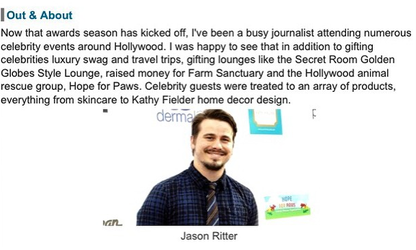 Discover Hollywood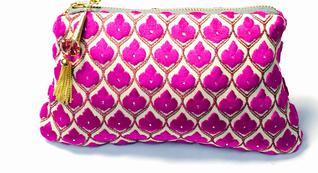 The Los Angeles Informer

The Huffington Post
Kathy Fielder steals the Show at the Golden Globes!
Click here to shop this clutch on Kathy's Boutique!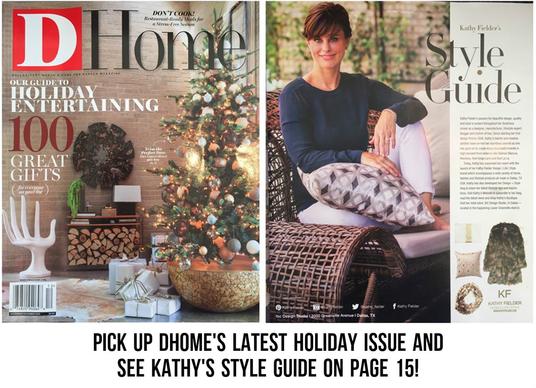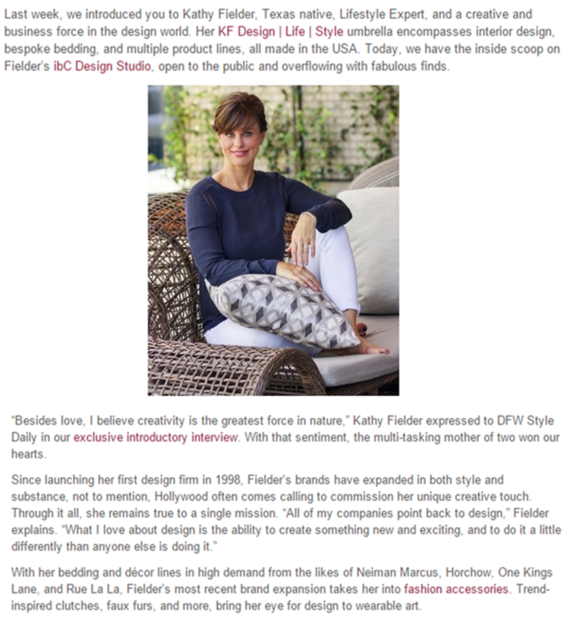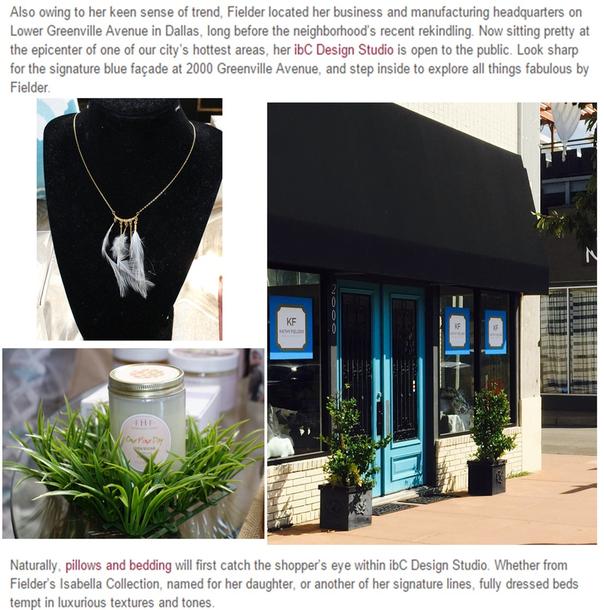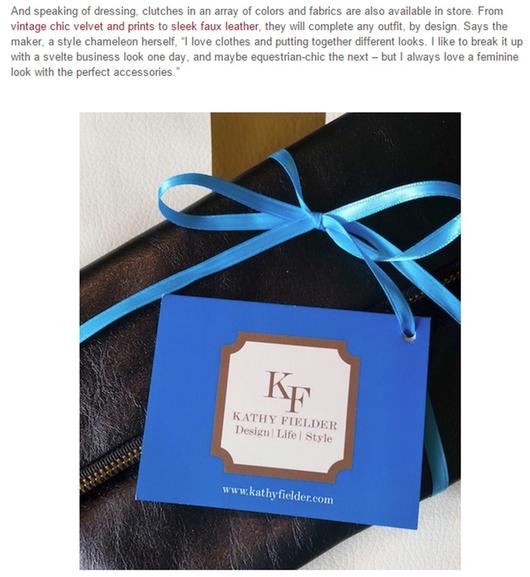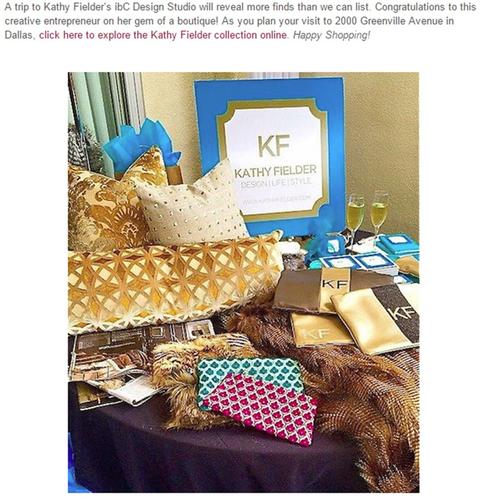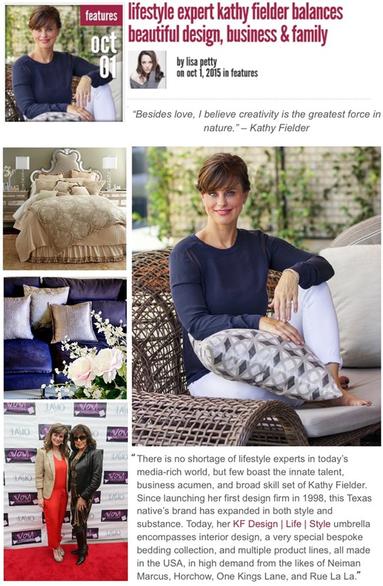 What is it like to be a EIC of a lifestyle brand? DFW Style Daily Interview Kathy Fielder. Click here to to read more.
To read more about Kathy and her new collections click on the links below:
Save