Christmas is here! With the most festive holiday of the year being less than a week away, we thought it was only fitting to focus in on improvements to help make yours and your loved ones holiday a little brighter. With guests in town, on their way in, or heading over for a Christmas meal, it's time to tidy up your home and make it feel merry. Check out some of our tips to spruce up your spaces so Christmas Day is as fun for you as everyone else!
Guest Room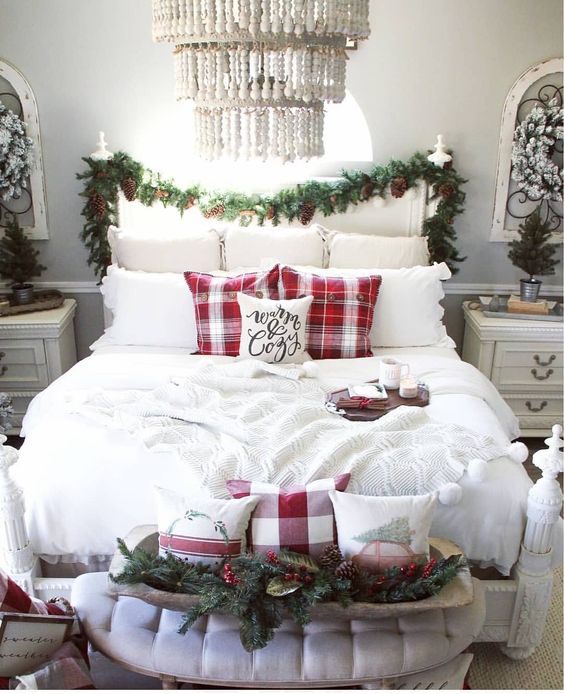 The Guest Room is an obvious place in need of sprucing if you have out of town guests staying with you. With all the merriment and family and friends coming and going, someone is bound to see the inside of your guest room so with a little fluff and some well thought out details, you will make sure they are comfortable and feel right at home.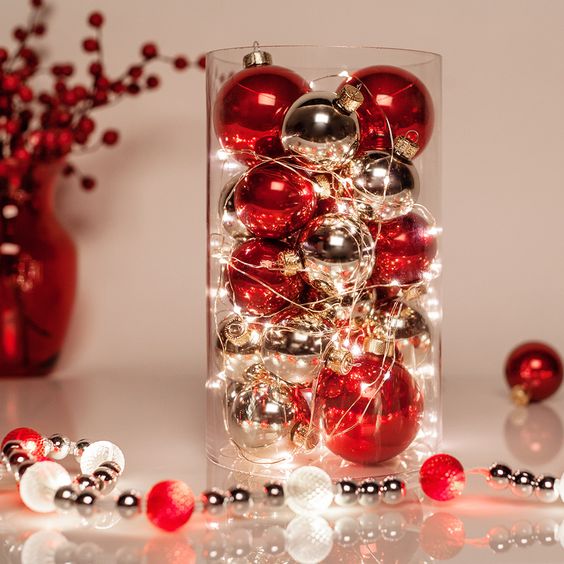 The addition of some holiday decor to a dresser or nightstand gives the room festive flare. While making it feel homey and relaxing throughout their stay.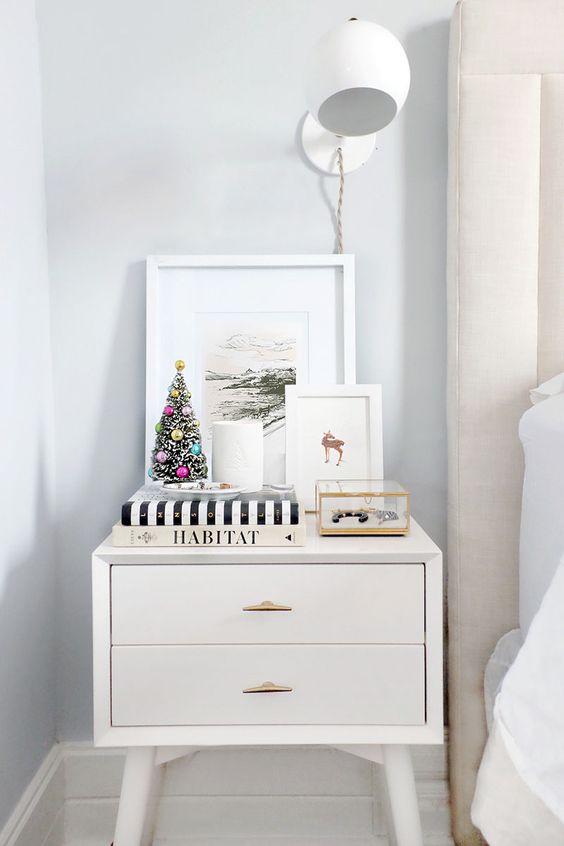 Even if you don't want to go all out there are simple ways to add a little holiday joy! A mini tree and a couple well placed art prints and accessories are the finishing touches to an inviting bedroom.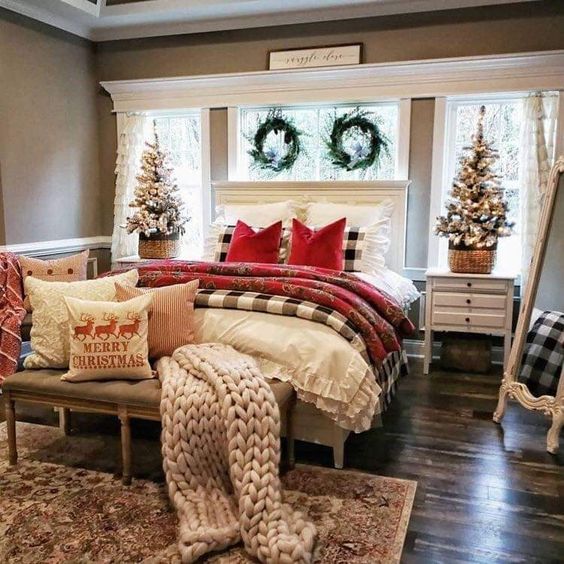 A go-to trick here at KF to make any room a little more inviting is new pillows and throws. Whether you want to update to something that can be used year round or you want it to look more seasonal, a few simple additions make the room so much more appealing and comfortable for your guests to enjoy.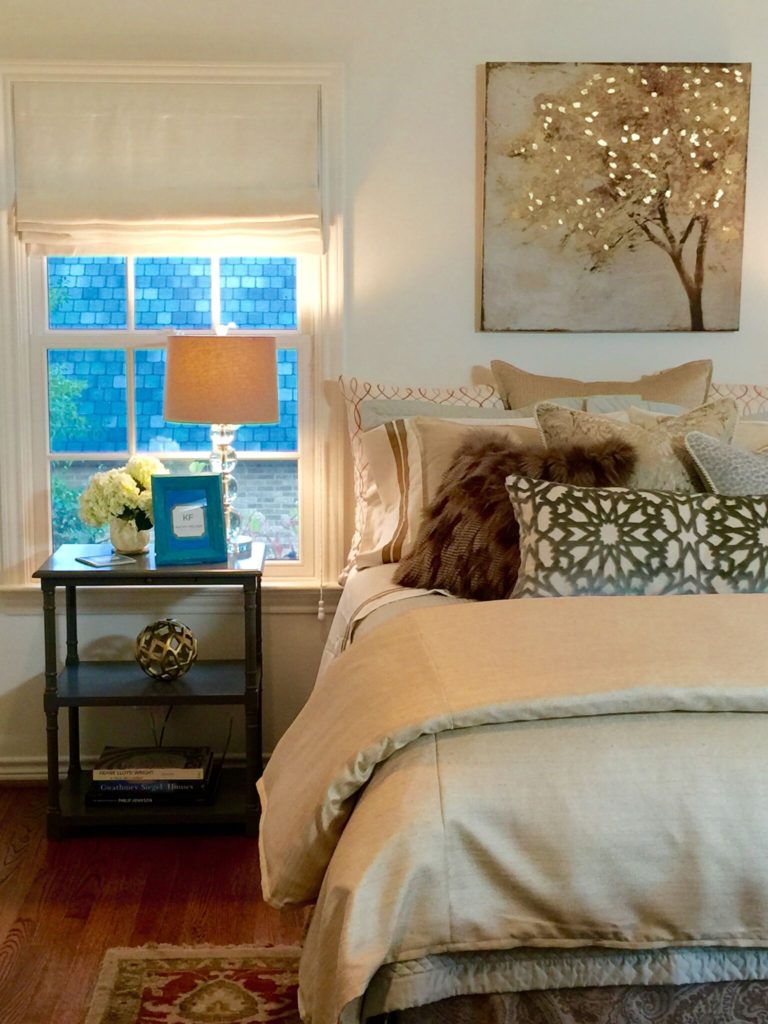 Looking to make a few updates to a tired guest room? We have just the blog to help 😉 Check out KF's Guide to recreating a Guest Room Revamp.
Pantry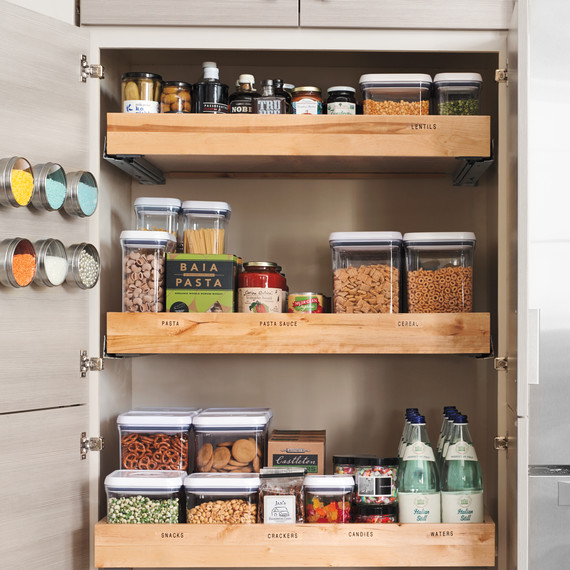 This fix helps you just as much as everyone else. Take a few minutes out of your day to quickly reorganize your pantry. This task may seem fruitless, but we promise it's one that will help you in the long run! Put all ingredients needed for your Christmas meal in the front and most obvious place within your pantry for easy access. Putting them all together makes your holiday meal prep much more efficient. You can grab and go, so you aren't stressed trying to find everything you need at the last minute! (KF Tip ~ Do the same with your fridge and freezer ingredients.) Simply moving everything into a more functional way for a day full of cooking will make your job less stressful and more enjoyable!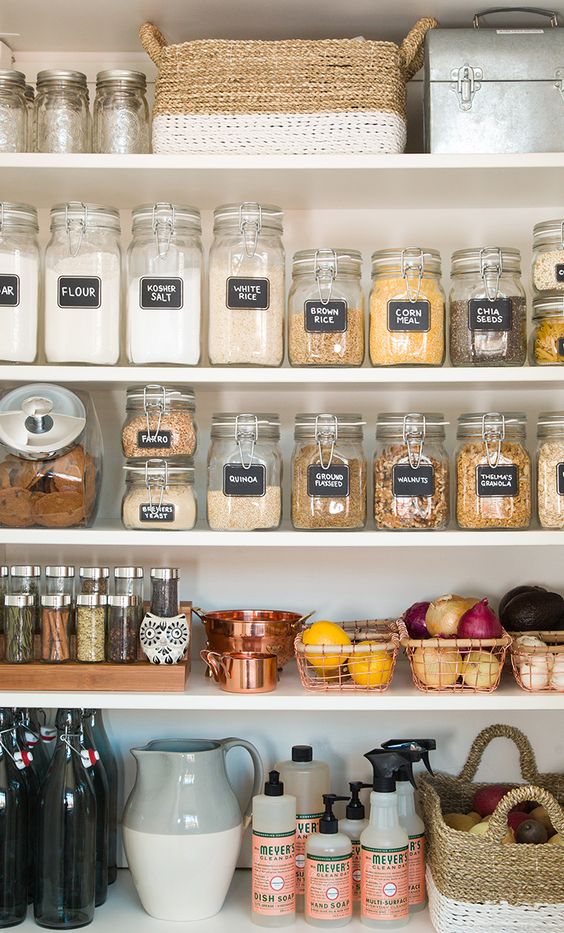 If you want to dive a little deeper into pantry reorganization for the holidays and year round check out Kitchn's Tips here.
Living Room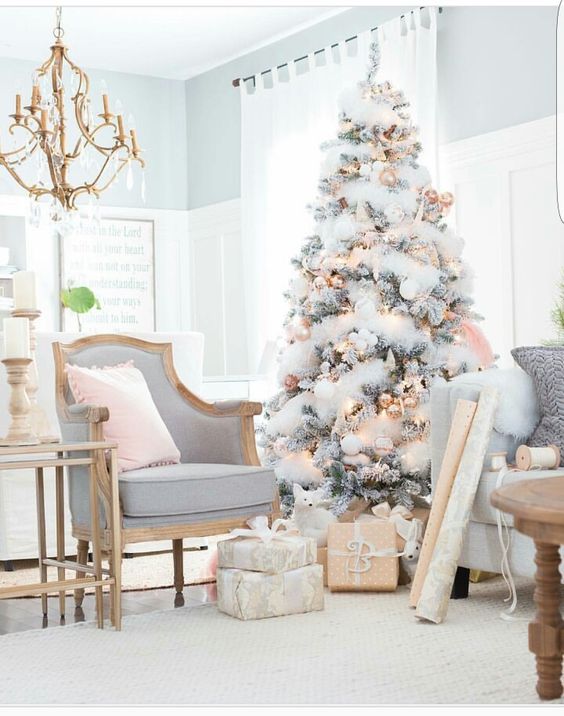 The Living Room is the room people will see most. Luckily, since this room is often the most decorated, it is the most inviting and festive to be in during the holidays. If you think your space needs a little something extra to make it picture perfect for guests and entertaining, KF has a few tips and inspo to make your season (and room) brighter.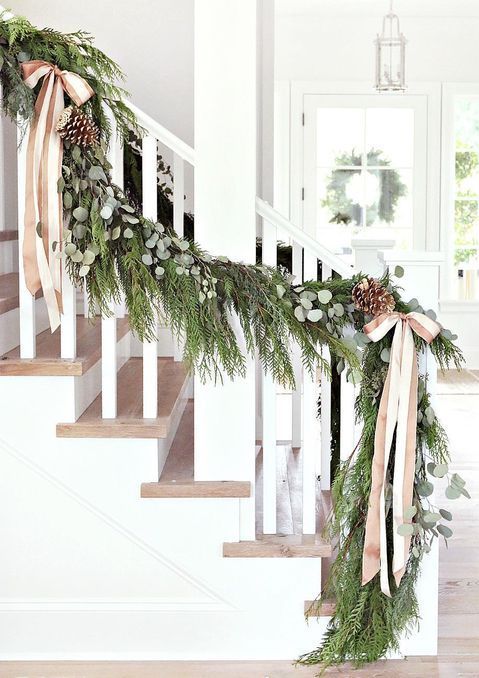 If you find your space feeling a little drab. A little extra decor is all it needs to amplify it and make it feel new and reborn. Adding fresh greenery and flowers to your home gives new life to any space. We love this greenery wrapped around the banister. It's so eye-catching and chic, and is that finishing touch that perfects the space for Christmas cheer.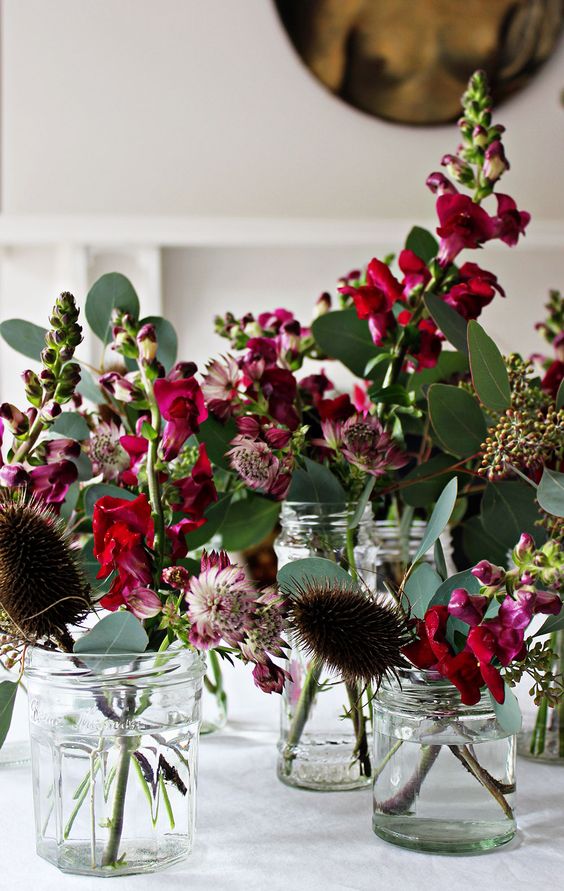 Add fresh flowers to your tables in your living room and dining room for an extra pop of color. It also lets you get creative and creates instant warmth.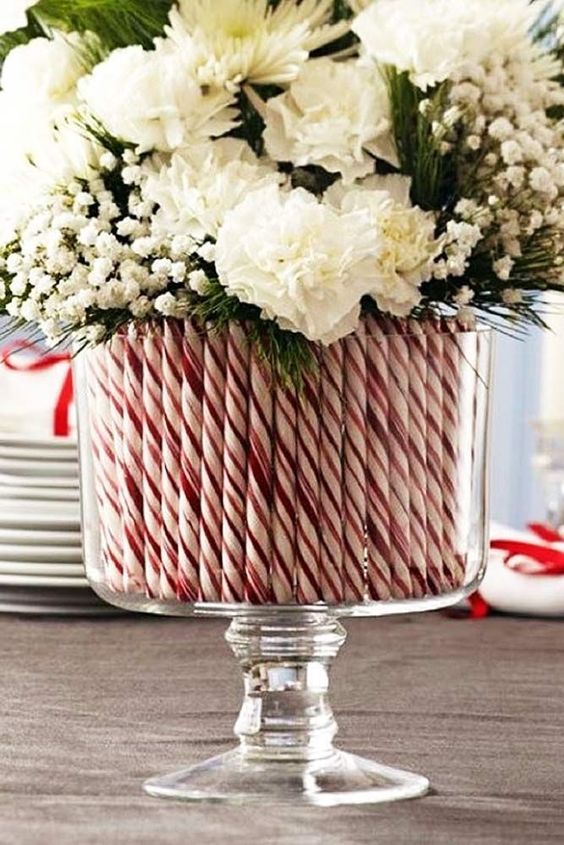 Check out 48 Christmas center pieces from Glaminati.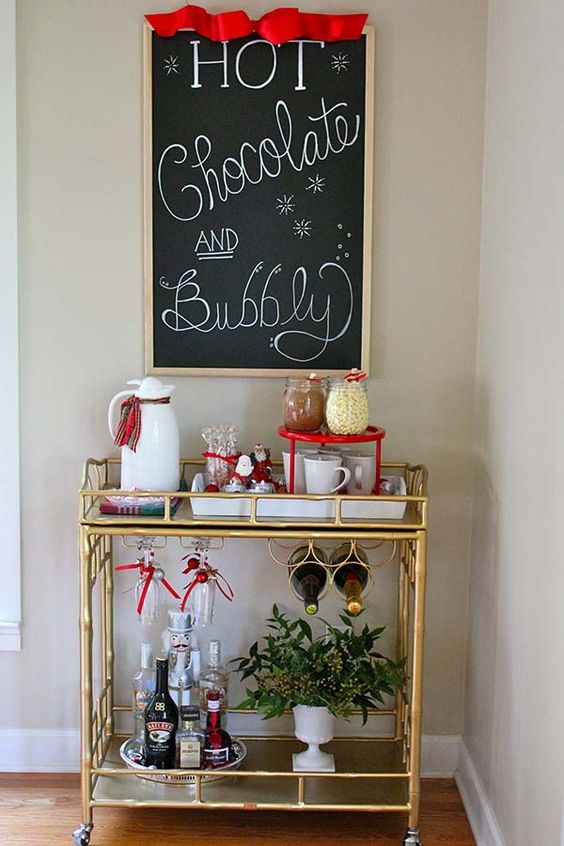 While everyone is socializing, we find it's handy to have a bar, bar cart, or side table with beverages, snacks or appetizers available for people to pick up and serve themselves. This way you aren't constantly having to refill or replenish, and you can focus on enjoying your guests and relaxing a little! Put out a mixture of adult and children's beverages to make everyone happy.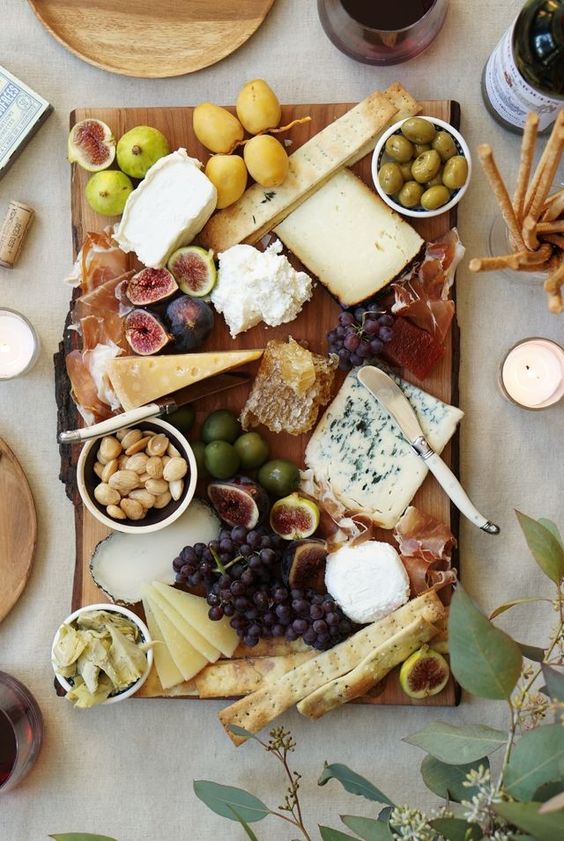 Throw together a quick charcuterie & cheese board for guests to nosh on while they are enjoying the day.  Cheese boards look so impressive and are quite easy to make.  Southern Living has a step by step on how to make the perfect Christmas cheese board. Check it out here!