Spring is right around the corner. This is the season for all things whimsical. From clothing to events, the possibilities are endless. Something about spring makes it feel like the time for fun, flirty, and fabulous. Making it the perfect season to throw something a little different, and what could be more fun than a tea party! Whether it's with your bestie or a group, it's such a fresh theme. It's youthful while still being totally chic! See all the inspo for throwing the best tea party. Whether it's for you, your daughter or your younger self, we know you'll enjoy it.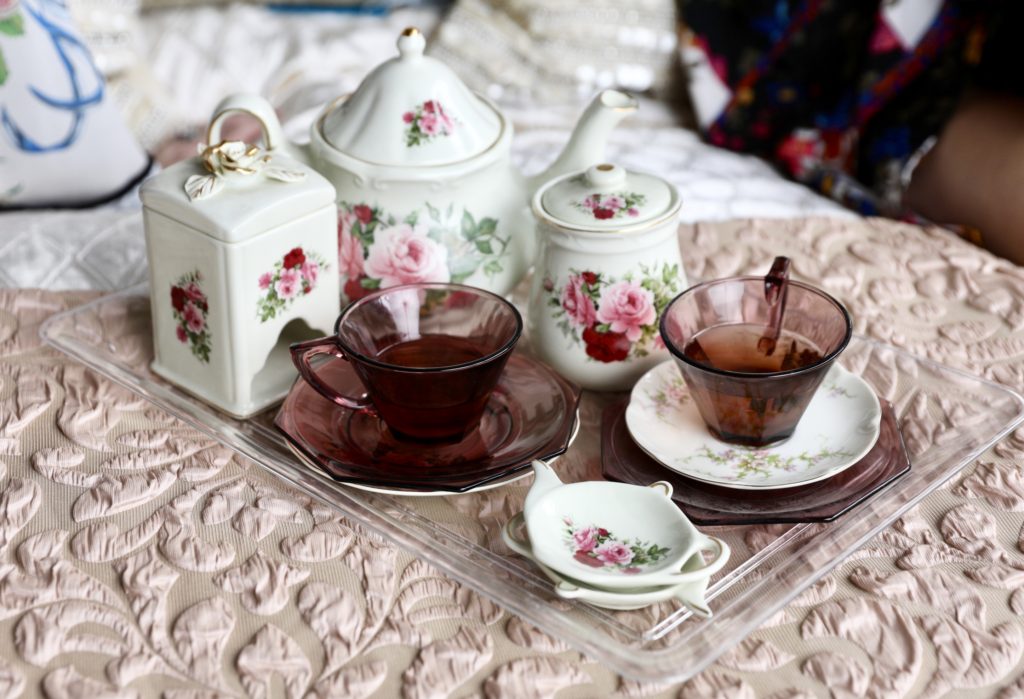 Presentation is everything. Display your tea pot, cups and accessories on a tray. It makes it easy to serve and looks beautiful displayed on whatever surface you place it on.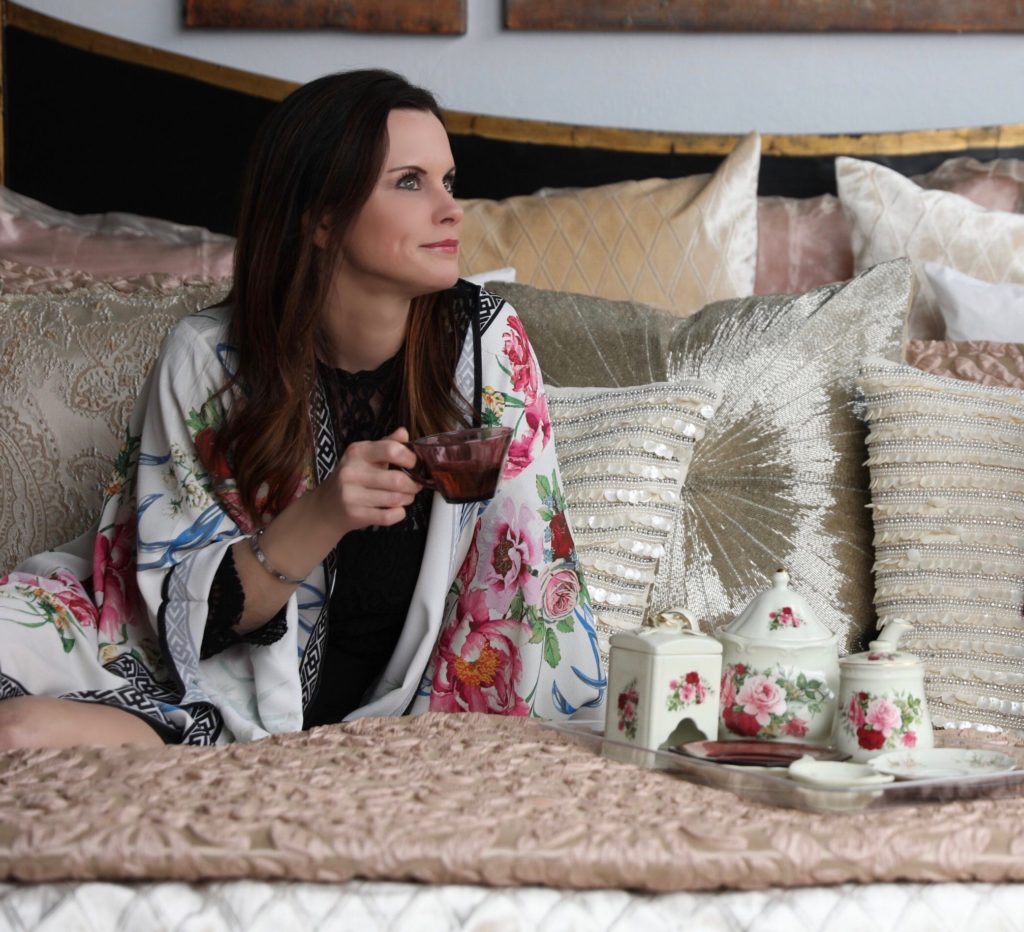 Mix old with new just like we learned in our Modern Girls Guide to China & Crystal! Put your new fave Anthropologie mugs with your mom's sugar and cream holder! It look so beautifully curated without hardly any effort at all. AND… you get to use pieces that you probably don't pull out that often that make you smile.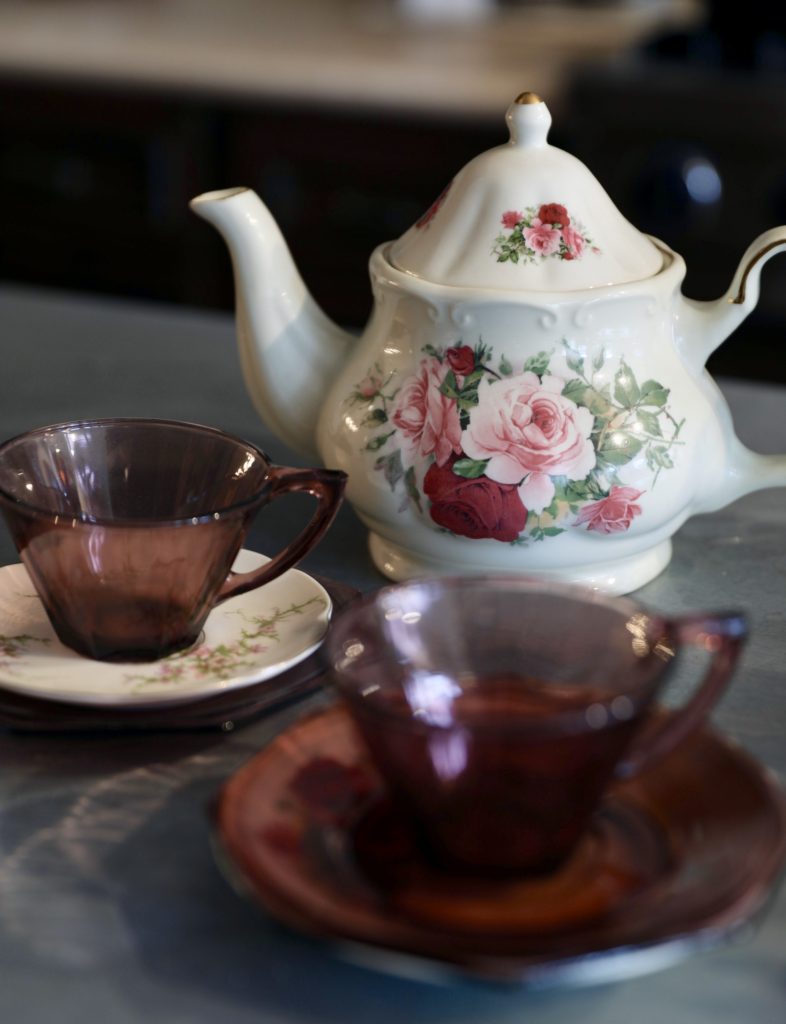 These beautiful purple pieces are vintage and collected by Kathy's mom years ago. They weren't expensive at all at the time, but are now highly collected and one of Kathy's favorite sets because of the memories they ignite.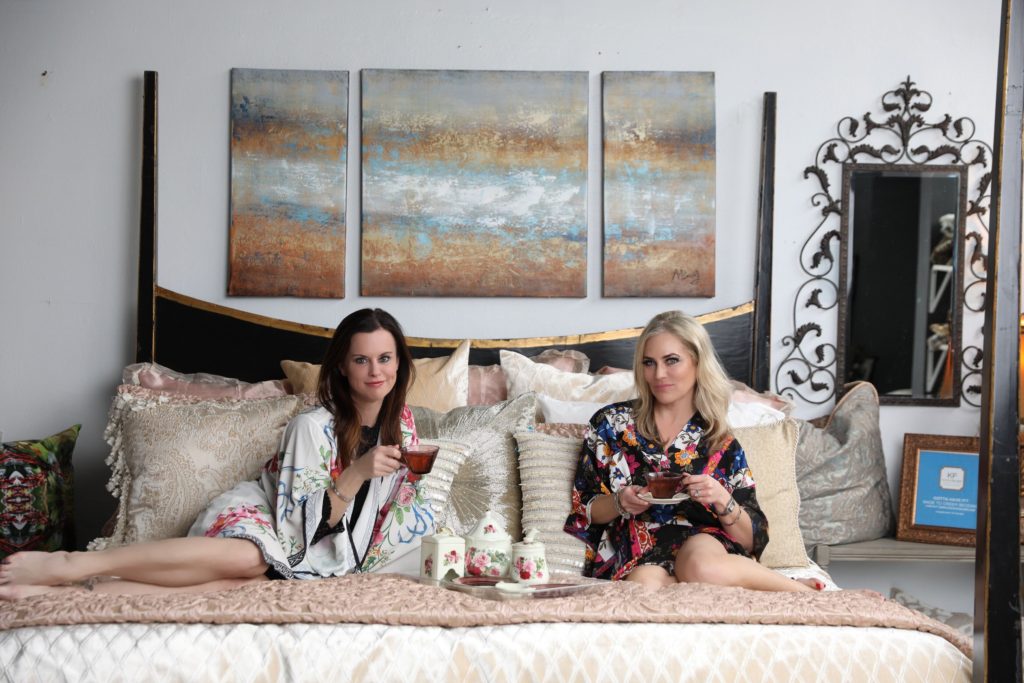 Want a little twist on the classic tea party dress? Make it a fab PJ themed tea party! Wear your fave jammies, robes or comfy clothes, lounge and tell stories, and enjoy! Before you know it, your tea party could turn into another fun tradition that we all miss, a slumber party!
Our Recommendations
These teas are so yummy and they're beautifully packaged! Explore different teas and do a sampling of favorites at your tea party. Give them a try here.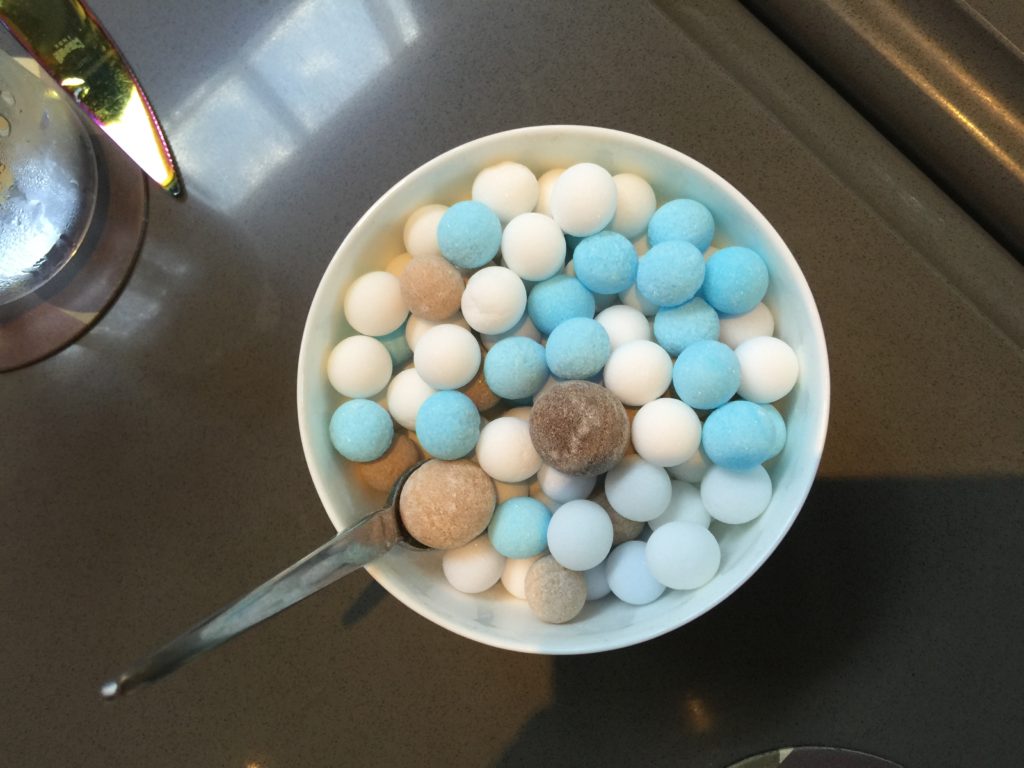 Artisan sugar looks beautiful and adds the perfect touch to your tea set up, so what could be sweeter?!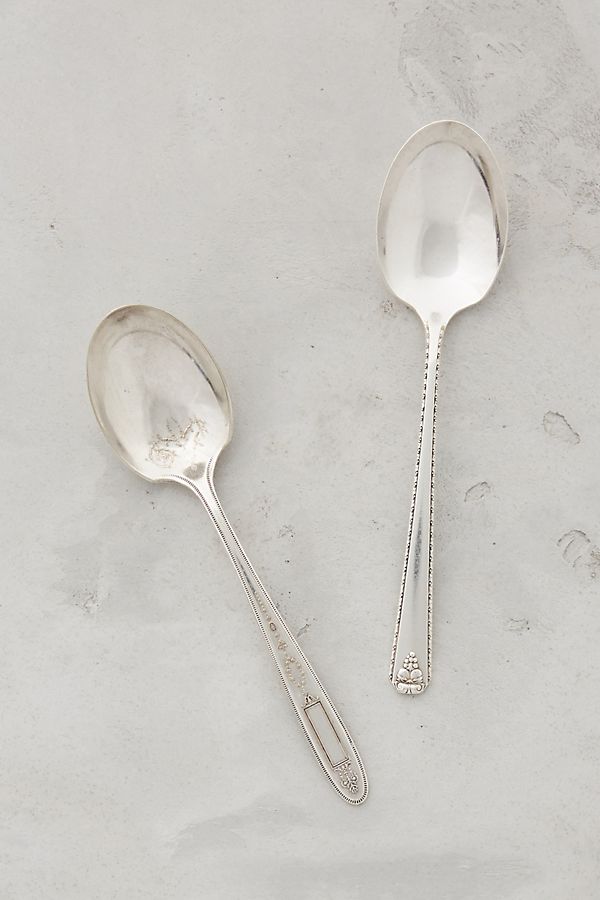 There are so many Beautiful tea spoons to stir your tea with, both vintage and new. We have a few favorites from Anthropologie, like these silvered spoons.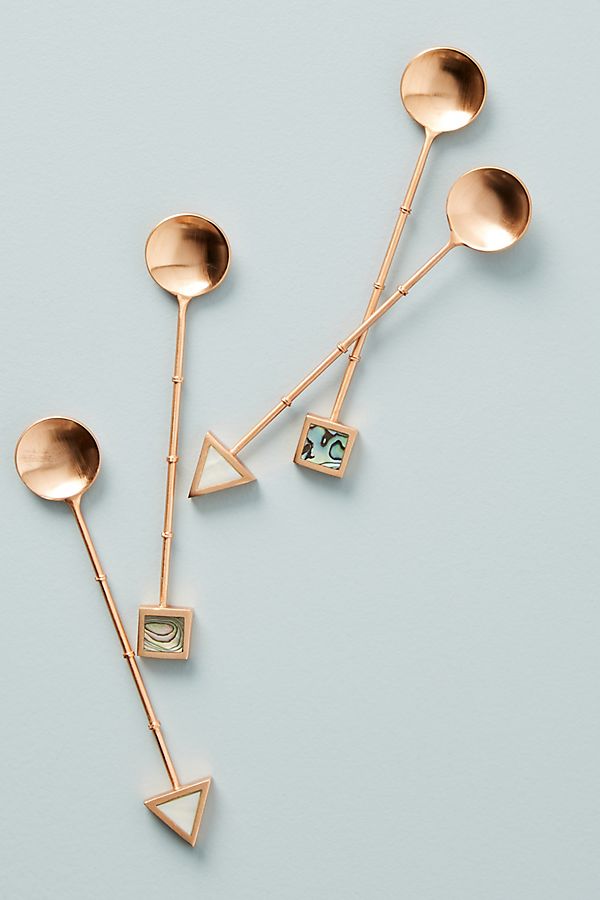 These gemstone small spoons are the perfect modern touch if you want a more current vibe to your place setting.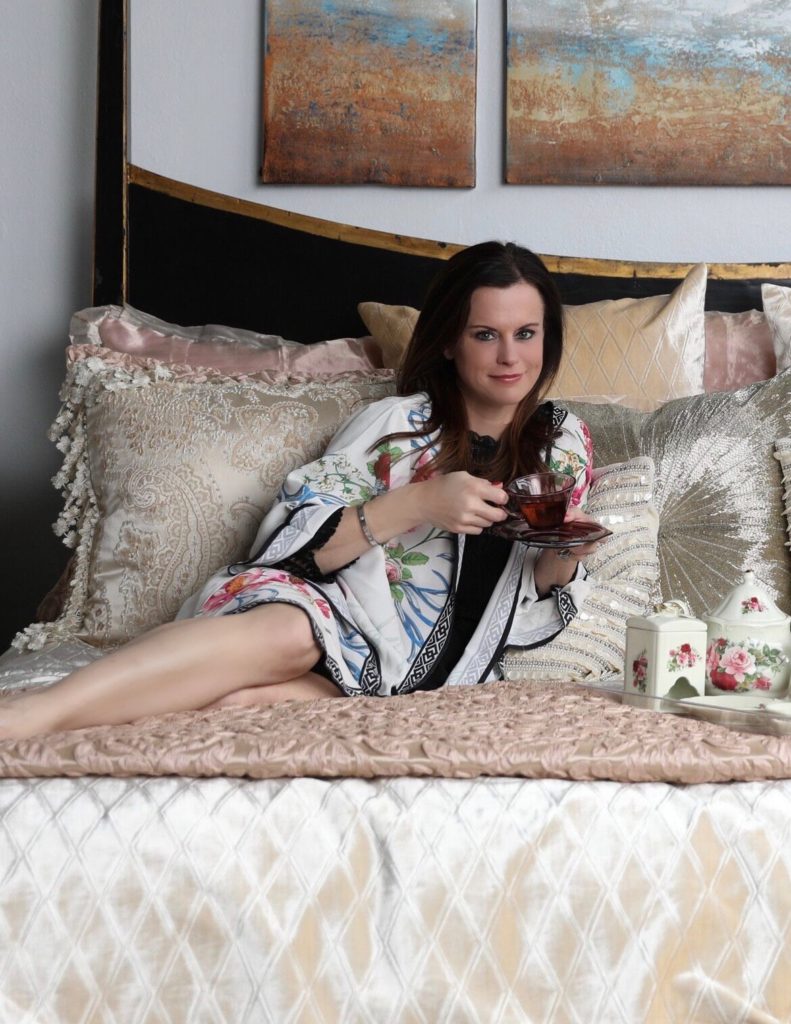 Remember when you were young, and you didn't quite like tea yet? So you would substitute for water, juice, maybe even soda. Your event doesn't have to be so different! Except now, bring on the cocktails and wine! Who says there has to be actual tea in the teacups? After all, not everyone drinks tea. ?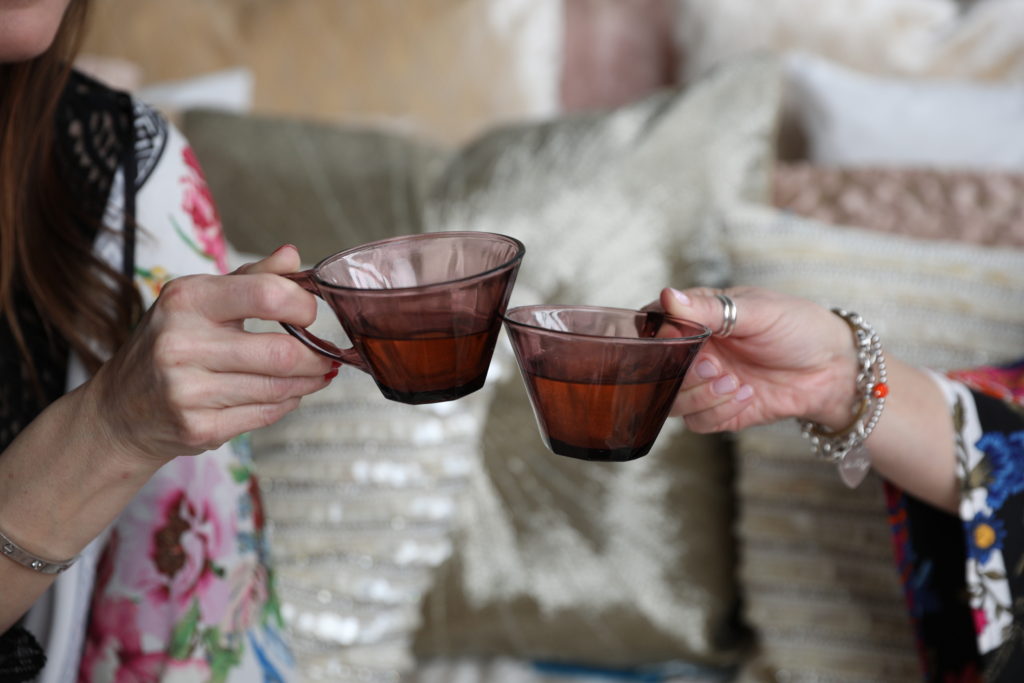 No matter what your drinking, have fun with such a whimsical and girly party, and enjoy the tradition. Cheers!