Have you ever been searching in your closet for the perfect outwear to go with your outfit? Most of us don't get dressed with a coat, jacket, or shawl on our mind first. You choose your look and then have to find outerwear that goes with it! It's so important for outwear to be attractive and functional. You want to be able to get use out of it and rewear it as much as possible. However, the true purpose of outerwear is usability. It needs to keep you warm first and foremost, but we just prefer it to look stylish while it's doing its job! However, if it isn't serving its purpose, it isn't worth having. Check out some of our fave ways to style different pieces with some of KF's classic style!
Blush Faux Fur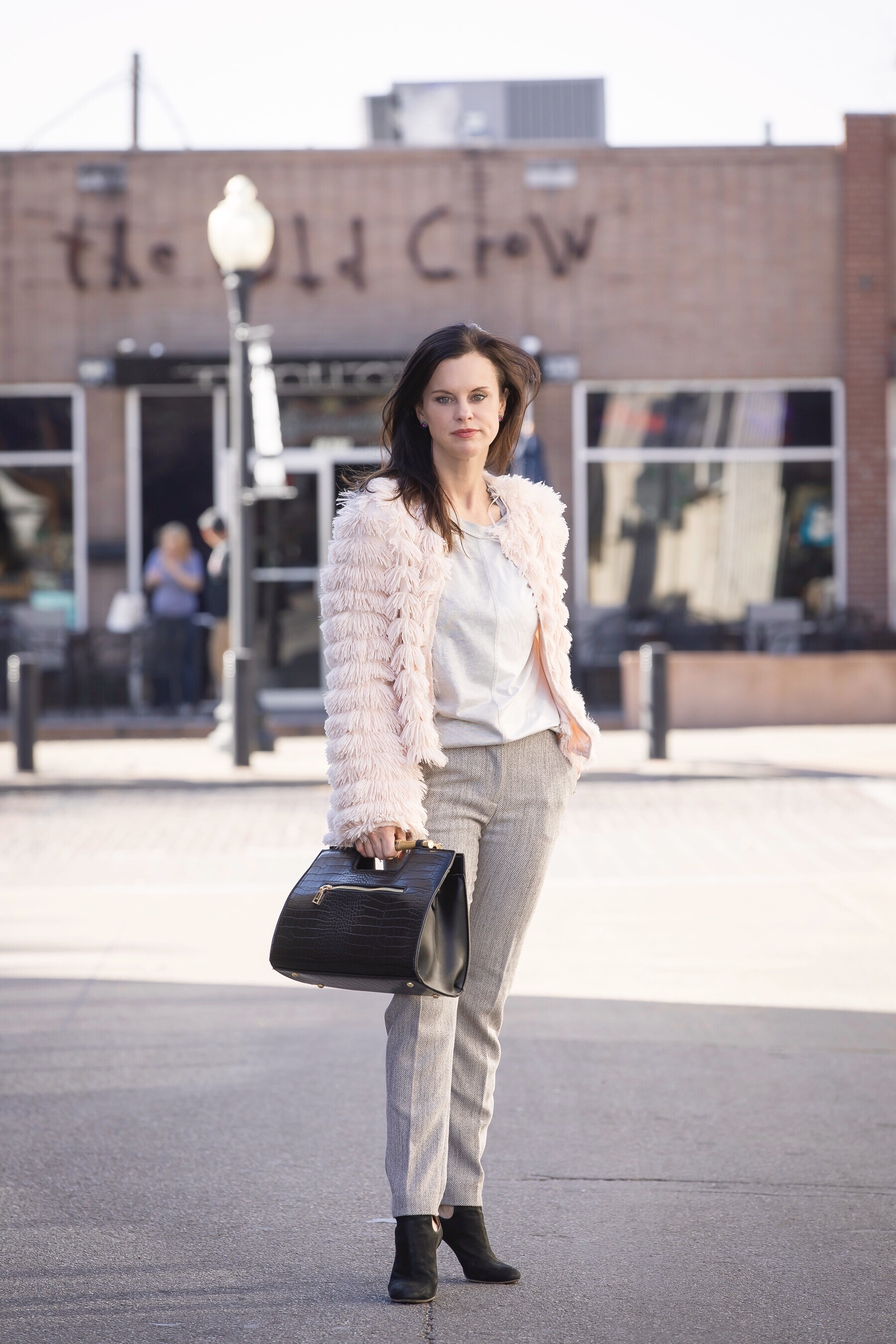 This pink faux fur fringe coat is so much fun! This type of coat is perfect to throw on over formal and causal looks alike. The blush pink continues to be so on trend, and you truly can't go wrong with this style coat. KF styled hers over the perfect business look to amp up her workday style. Neutrals such as black, white and tan are a big power player in women's professional wear. We love unconventional looks and a pink jacket paired with grey for the office is the perfect take on a new, super chic business style.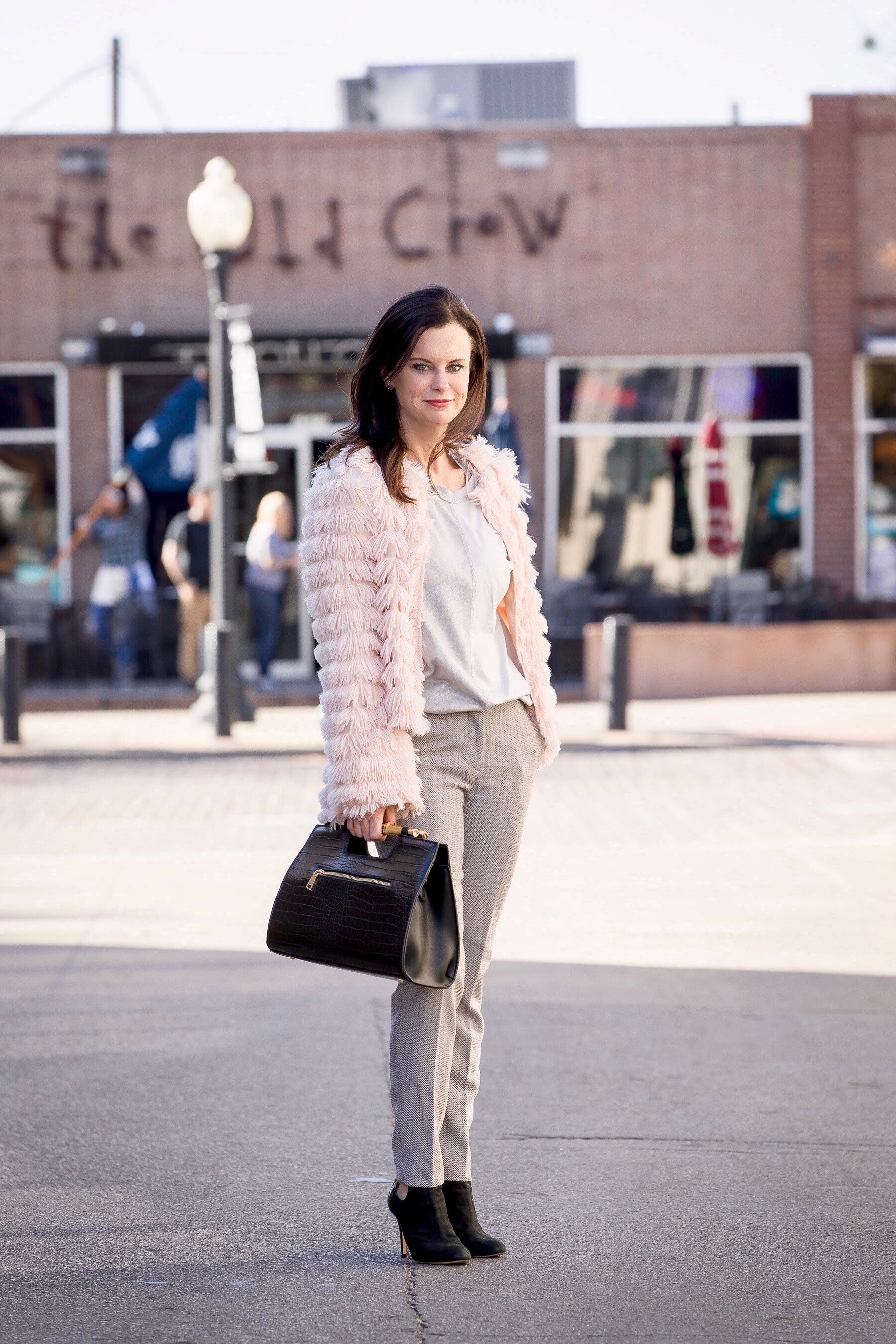 Cheetah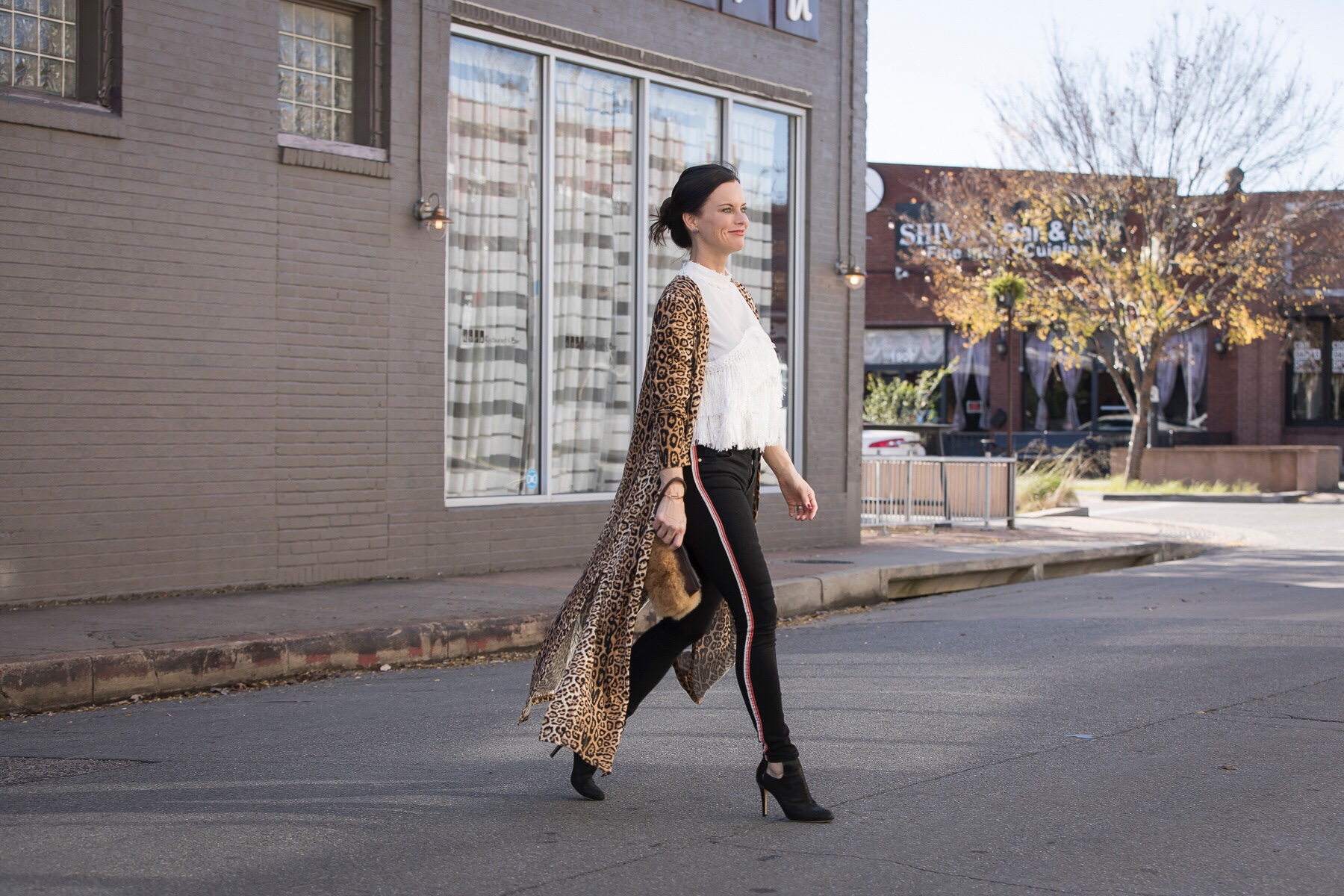 Dusters are the perfect outerwear. Striking, functional and totally on trend. Make one in leopard, and we are bound to have it in our closets. Layered over a fringe top and classic black jeans this look is trendy while being classic, with street style cool.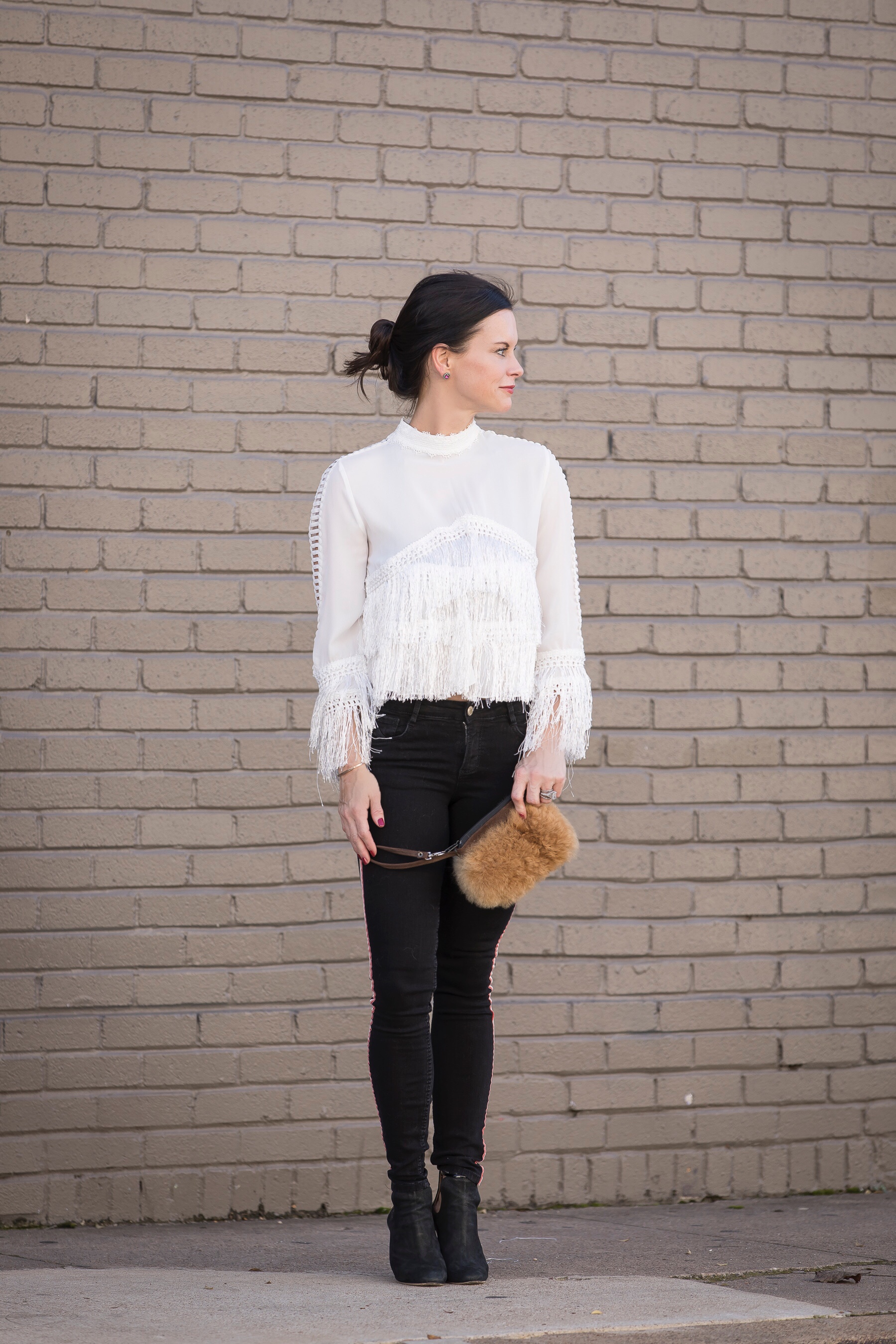 KF Tip ~ Layers are key, even in winter. Make sure your entire outfit is layered, lush, and beautiful. From fur accents, fringe, suede and more, lush texture and detail is super on trend.
Black Coat
A black coat is always an appropriate access in any length or style. It's pretty easy to find a great one that will work with your outfit. There are lots of gorgeous, sunny days during the winter, especially here in the south. Sometimes you need a light coat to finish off your outfit. A black coat with classic styling that has fun and flirty details will always be in style. It's also great for those shorter skirts with no tights days to give you a bit of extra coverage to keep your legs warm. Paired with rich texture like sequins and tweed, you make a statement when you are out and about and on the go.