Halloween is just the beginning of the holiday season, parties, get togethers, and so much more. The colder season brings family dinners, themed events, and fun and festive parties. There's always a buzz about when it is time to break out holiday decorations and festive place settings. Since we are counting down the days until our favorite holidays arrive, we thought we would give you some KF inspo on how to plan the perfect soirée this holiday season.
The Cheeseboard Perfected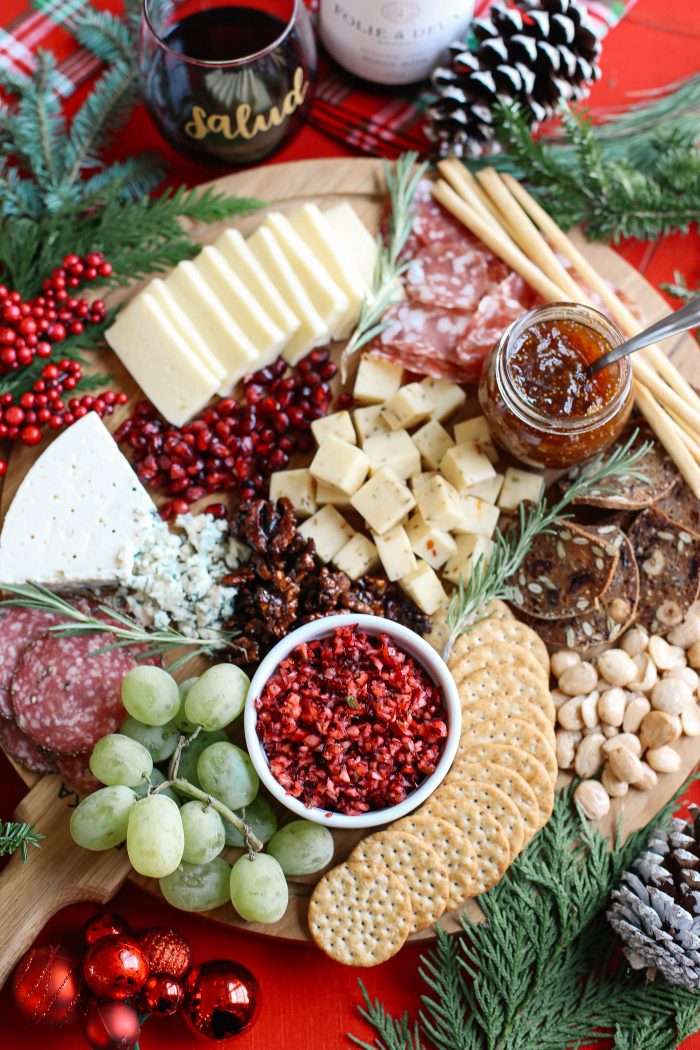 A great starter to any holiday party, a beautifully staged cheese board is impressive and beautiful. Incorporate the colors of the holiday you're celebrating, and pick a large array of quality cheeses with sweet and savory pairings. Garnish with honeycomb, nuts, and dried fruits like apricots and macrona almonds. Add fresh herbs as an accent to give your platter visual depth and energy.  Don't forget to place it all on a fabulous board.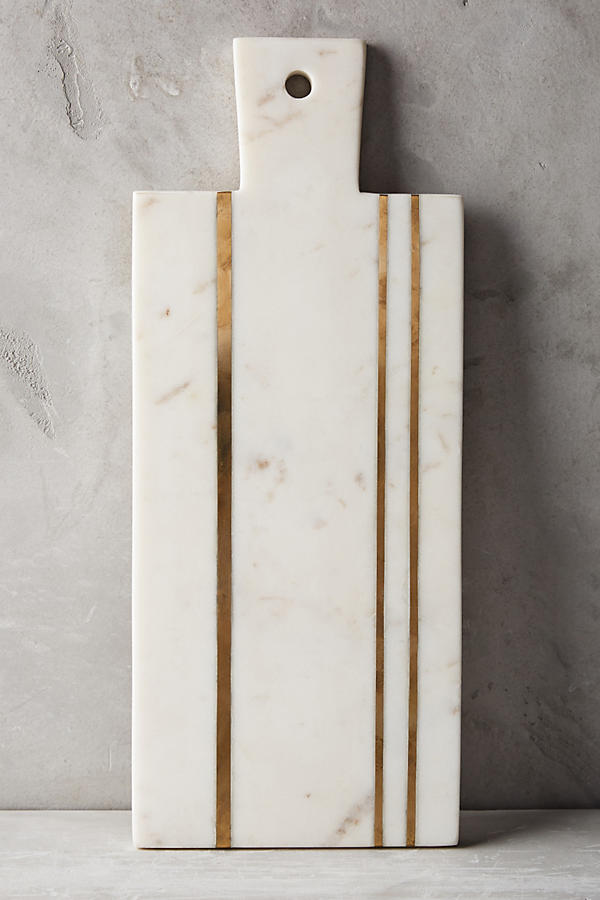 Anthropologie Brass Inlay Cheese Board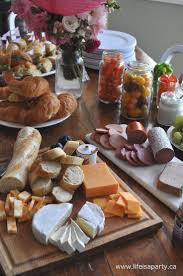 Add in delicious locally sourced meats for a decadent twist on your cheese board that will delight your guests with a savory twist.
Table Settings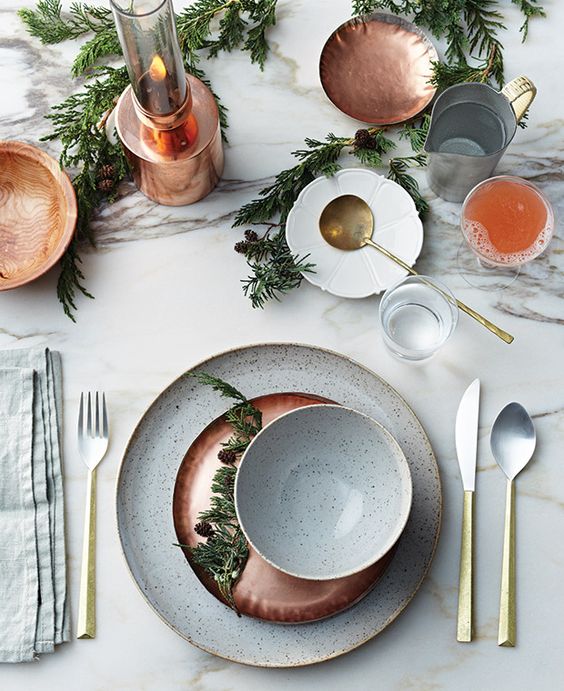 A beautiful tablescape is the key to an impressive party.  Mix and match pieces you love, old and new.  Make sure your table has depth with mixed materials and metals.  Take a risk and make something beautiful and striking.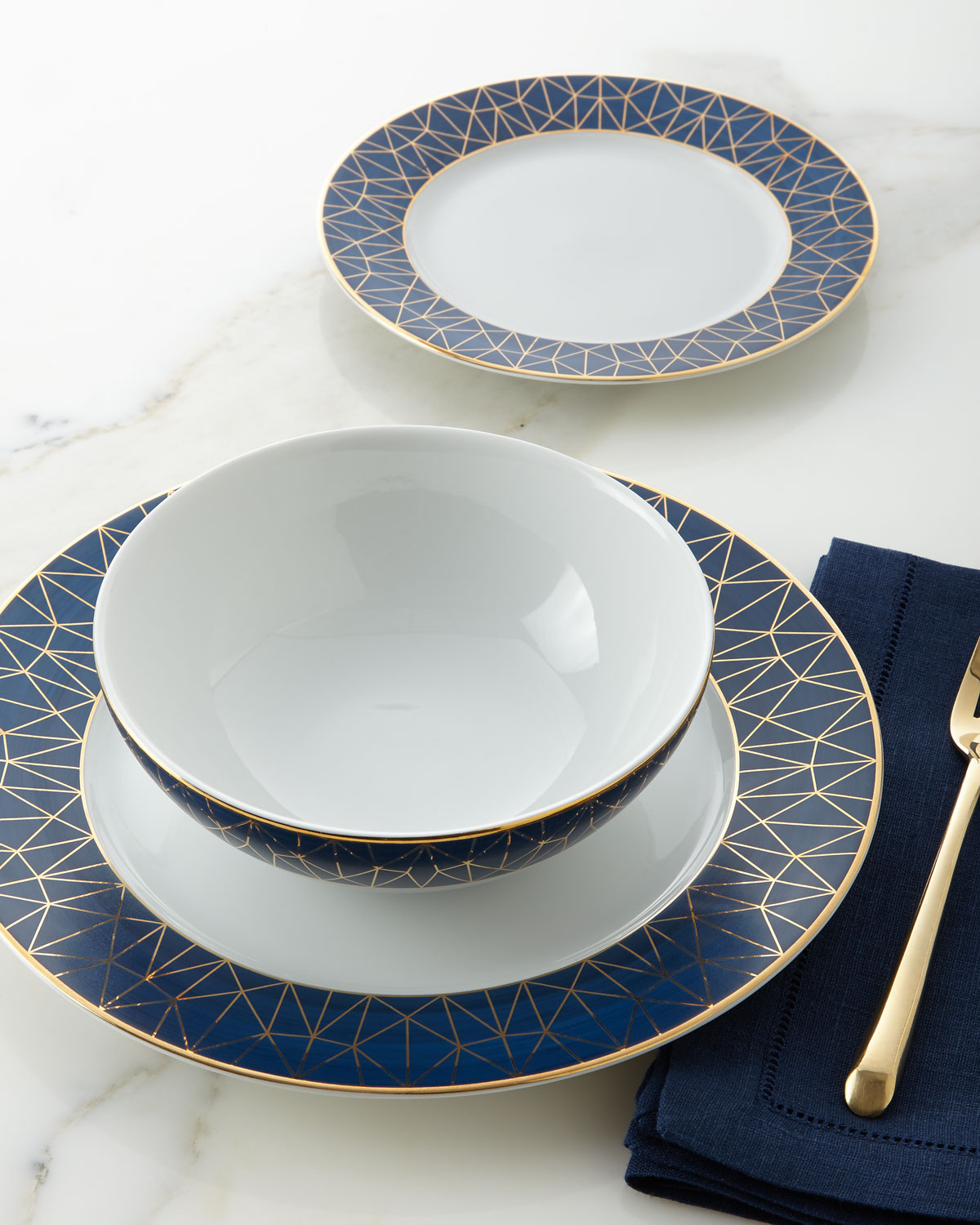 An instant showstopper for any table and is available at neimanmarcus.com
Festive Cocktails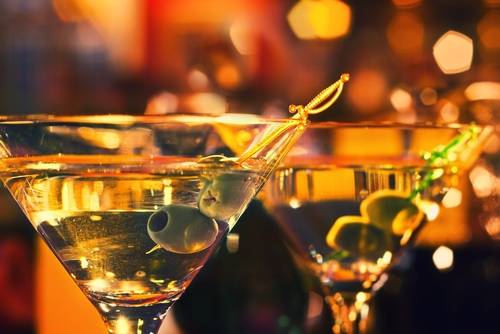 It's always fun to drink an originally crafted cocktail when you walk in to a party.  Finding the perfect holiday cocktail isn't hard.  You can have so much fun making a delicious concoction that is scrumtuous, not to mention how much fun you can have concocting your perfect recipe.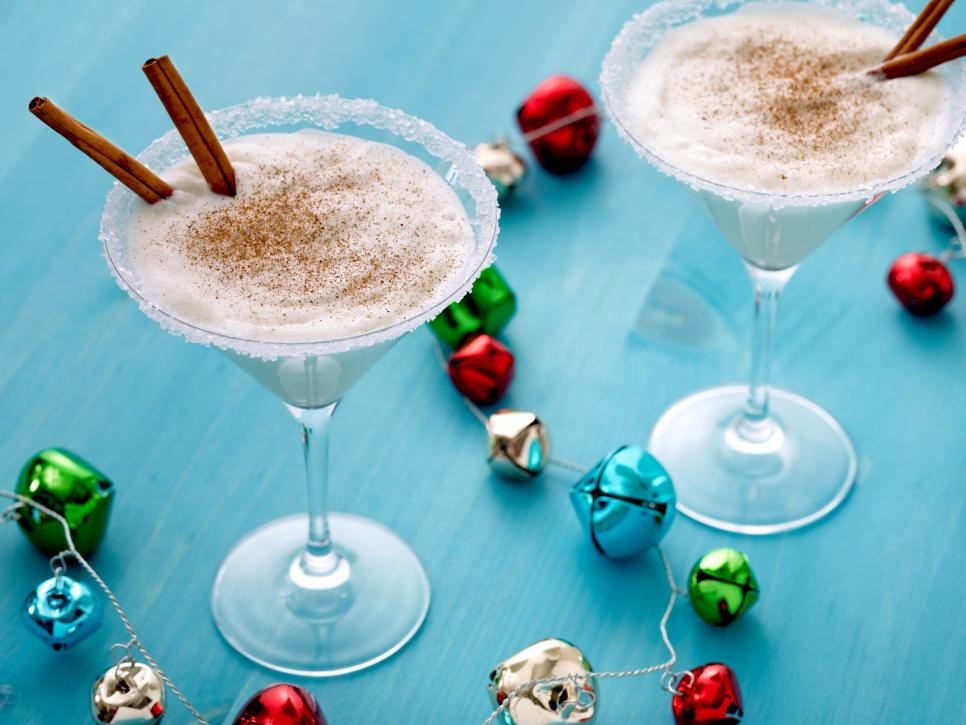 The best Food Network holiday cocktail inspo.
Create a Beautiful Ambiance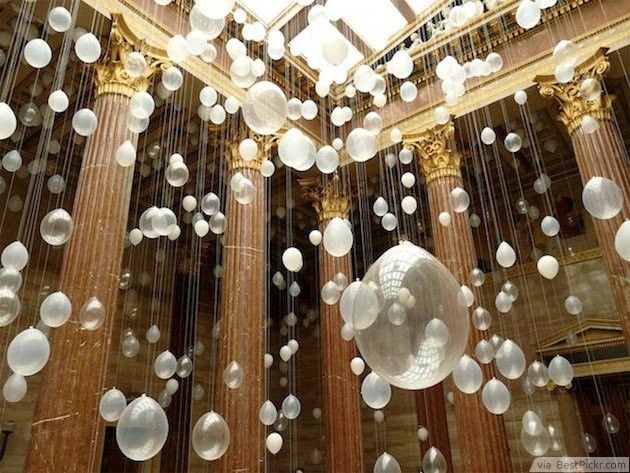 If you want your guests to enjoy themselves and have a wonderful time, then make sure to create a gorgeous ambiance that is engaging and beautiful.  Candlelight, delicious foods and smells, and a carefully curated presentation make for an engaging, delightful event that your guests will want to linger at and enjoy.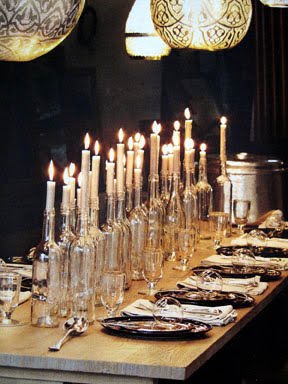 10 ways to upcycle glass bottles for an easy and beautiful party on Pinterest