Fab appetizers and delish cocktails are a must for any holiday get together you are throwing.  Whether you are having family, friends or a mix of both over, the recipe for a perfect party is the food and spirits you prepare. They help keep your guests happy and engaged. KF and her team have tips on the best appetizers and cocktails to keep your party festive, as well as keeping your party-goers happy!
Appetizers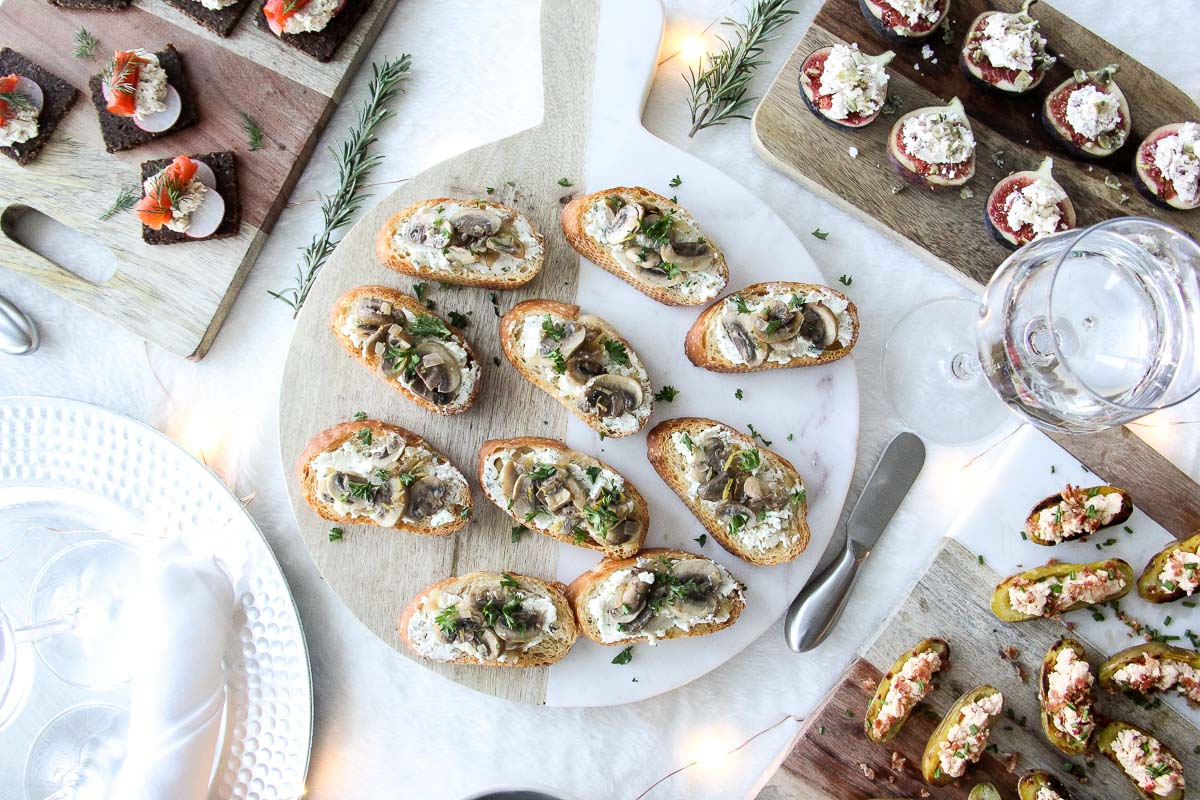 Cranberry and Goat Cheese Sweet Potato Bites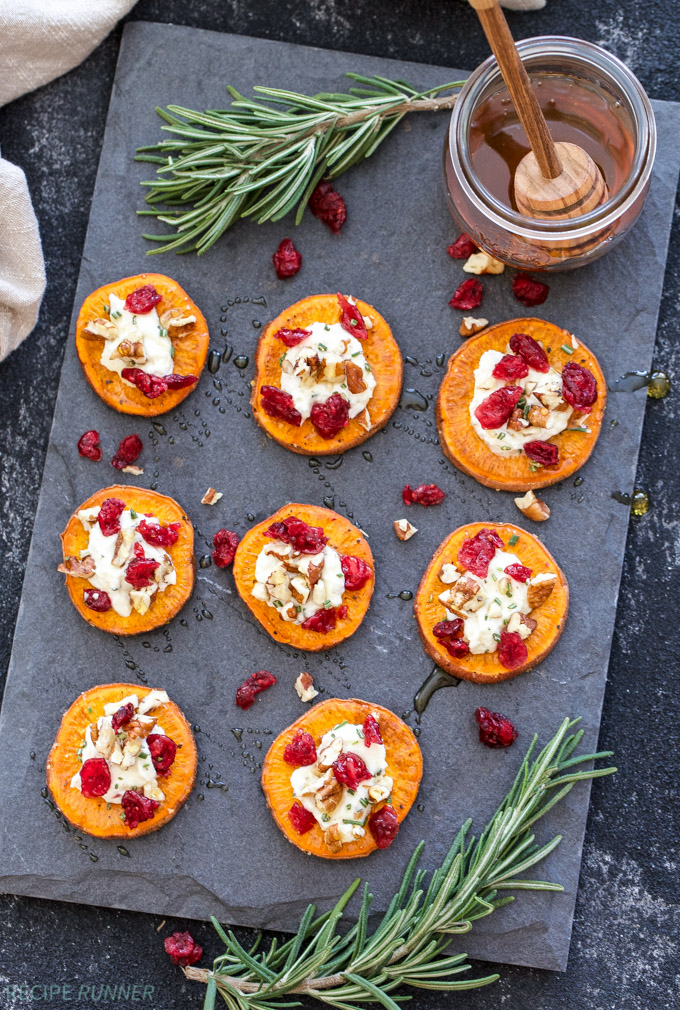 These bites feature pecans, cranberries, goat cheese, and honey for a perfect mix of sweet and savory ingredients, AND they are bite size and easy to handle which is very important at a party.  Guests will feel uncomfortable if you food is too hard to eat, so always keep that in mind when deciding your party menu.
The Recipe!
Crab and Gouda Stuffed Mushrooms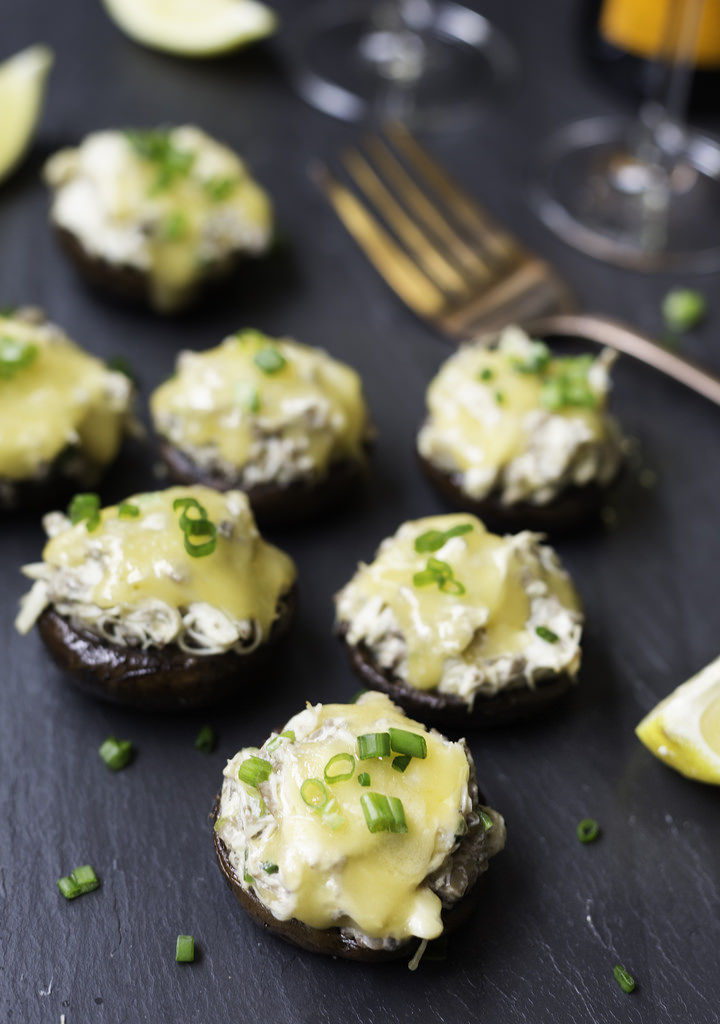 These crab and gouda stuffed mushrooms are deliciously rich and make the perfect appetizer. Featuring crab, gouda, dijon mustard, cream cheese, and garlic, this appetizer may not be low in calories, but is divinely delicious.  Added bonus –  it is low in carbs.
Get the recipe here!
Mac and Cheese Bites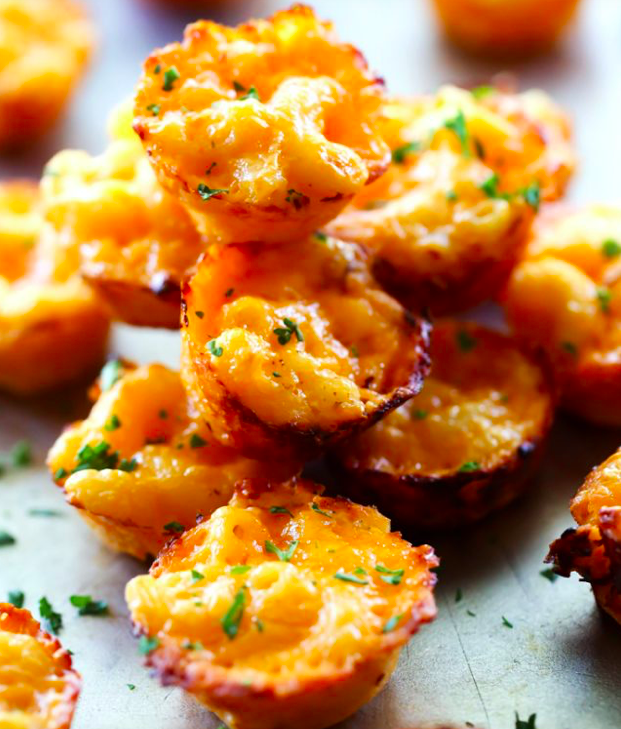 Here's a recipe that will delight all your party goers no matter their ages. This twist on a holiday classic has the delicious flavor of mac and cheese with a touch of a crunch so the texture is amazing!  You can get so creative with this app an personalize it to be your own.  Add bacon, Tabasco, or serrano ham for a truly savory treat.
Try this recipe.
Carmel Apple Cream Cheese Spread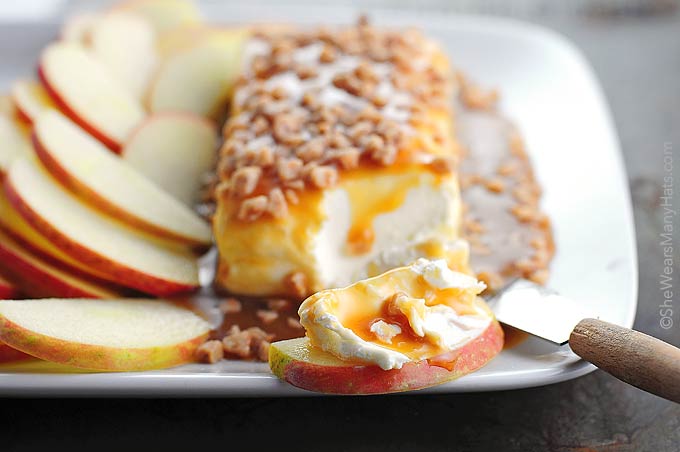 This is hands down the most festive appetizer choice for your next holiday party. Not only is it delicious, it is easy to make and is sure to be a hit, and with max 15 minute prep time, you will look like a rock star in the kitchen!
Check out the recipe here!
Crispy Loaded Hasselback Potato Bites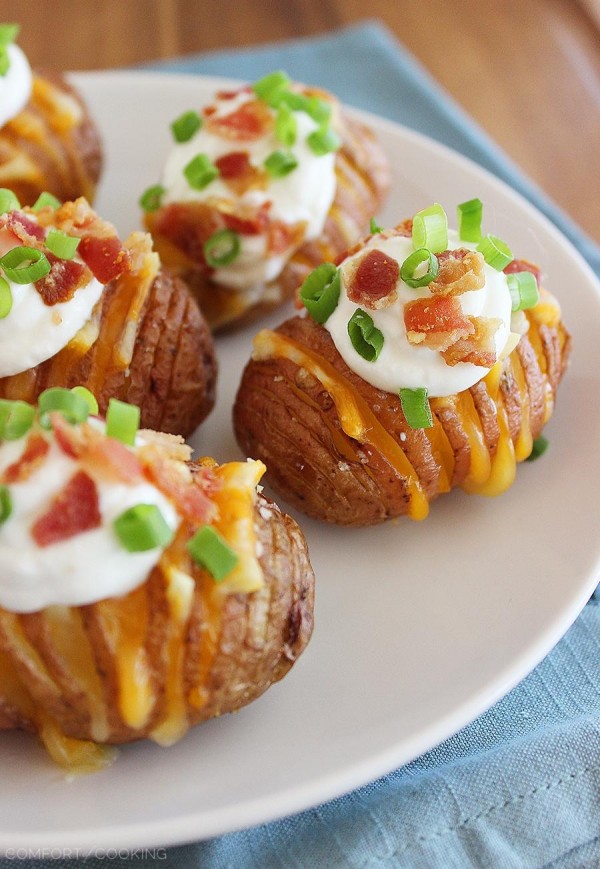 What is better than a baked potato during the holiday season? Loaded mini baked potatoes! They are cheesy, crispy and packed full of flavor. Your shopping list: mini potatoes, bacon, sour cream, and green onions.
KF Tip – Use the cooking time on the potatoes to prepare the rest of your apps and set up your cocktail bar.
Here's the recipe.
Cocktails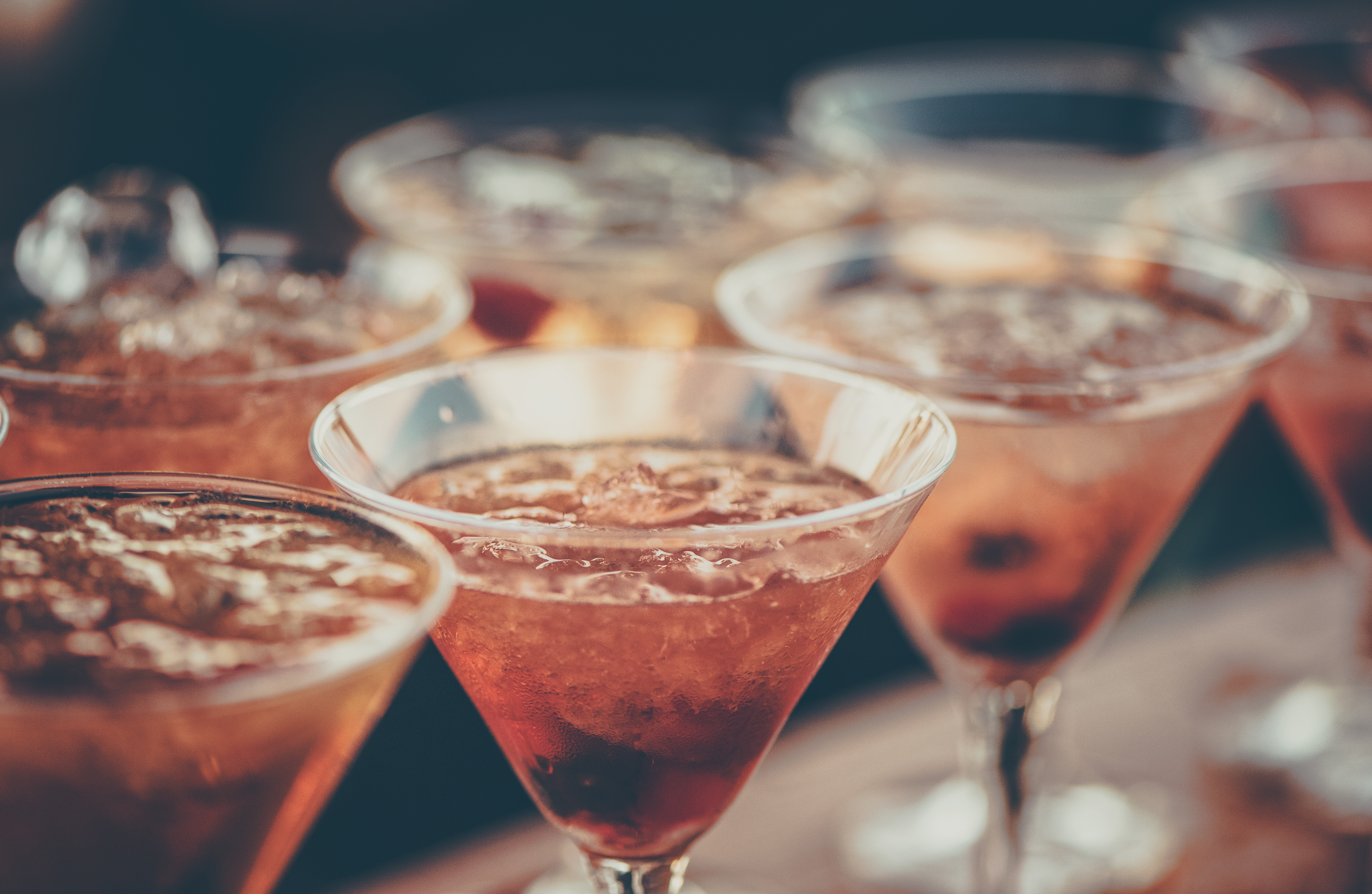 Cranberry Ginger Mimosa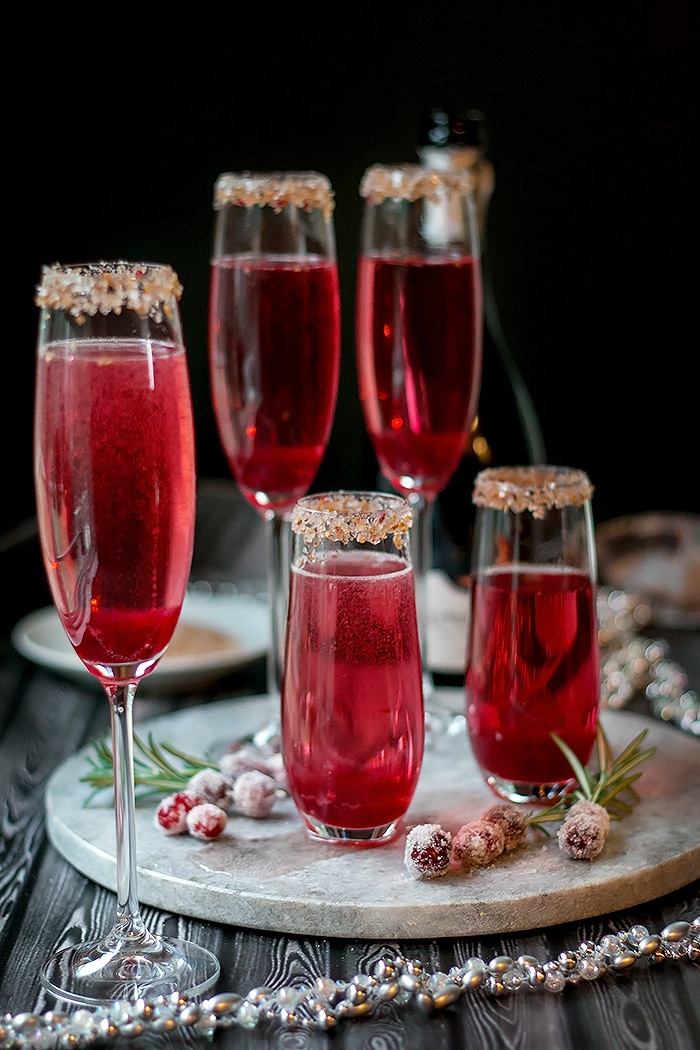 Having a brunch or lunch event?  This is the perfect drink! It's a twist on a classic favorite morning beverage, and it's packed with antioxidants too. What could be better?
Try this delicious drink here.
Apple Pie on the Rocks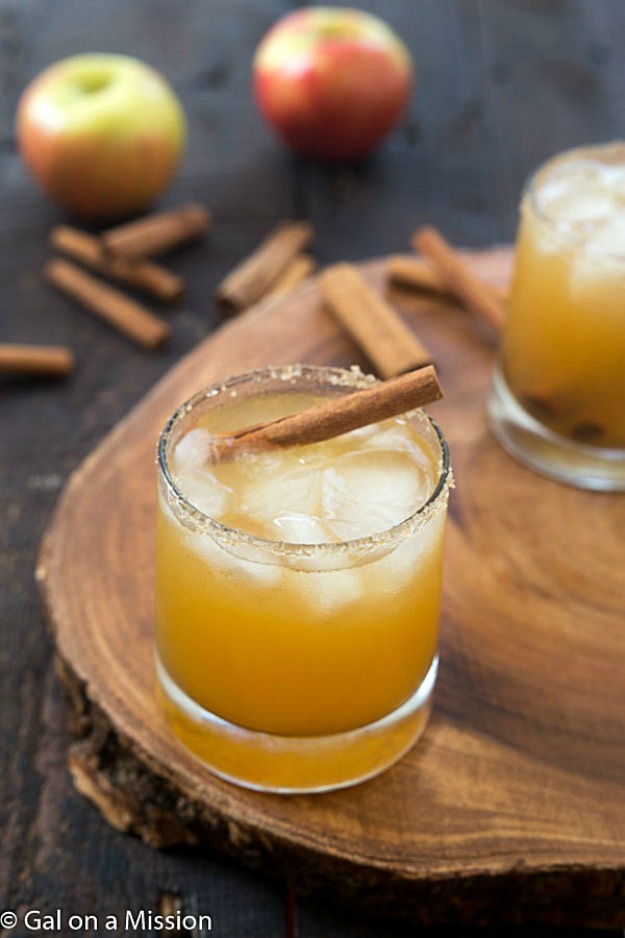 This cocktail has a mix of cinnamon, apple, and salted caramel for a rich drink that tastes just like apple pie!
Get the recipe here.
White Chocolate Snowflake Martini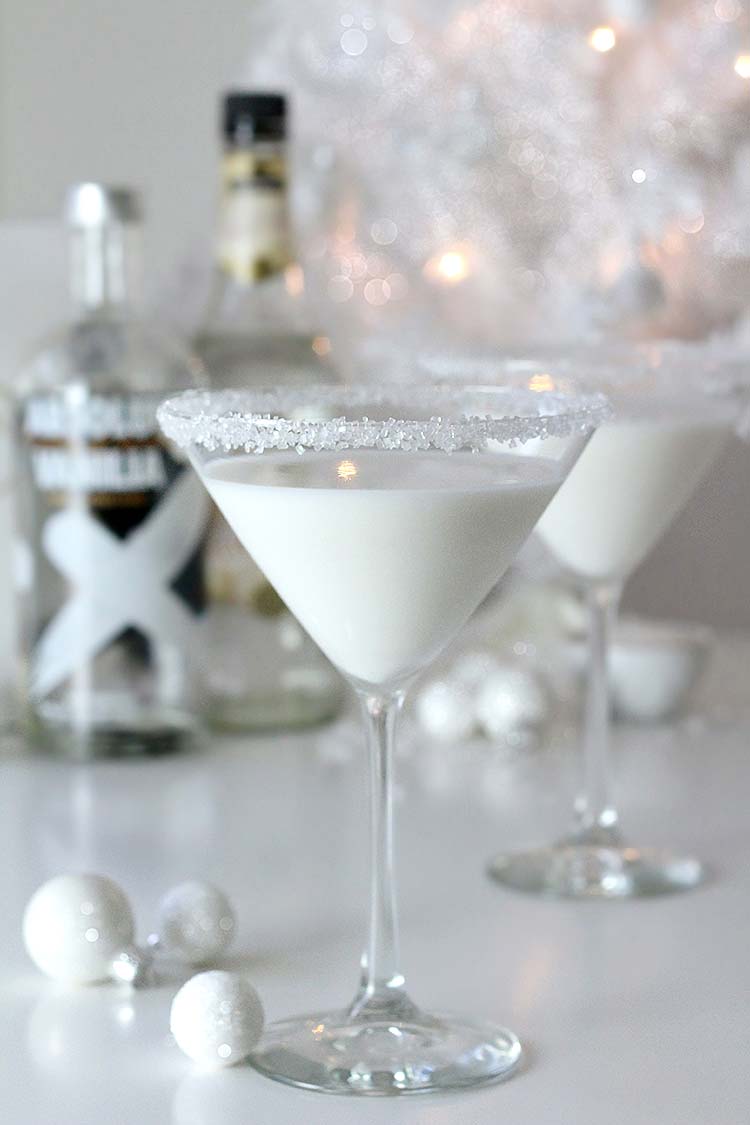 Whether or not we see snow this holiday season, this cocktail will ensure that you feel like you are in a winter wonderland. It looks beautiful, and it's sweet, creamy, and is sure to put you in the holiday spirit!
Here is the recipe.
Pomegranate Thyme Cocktail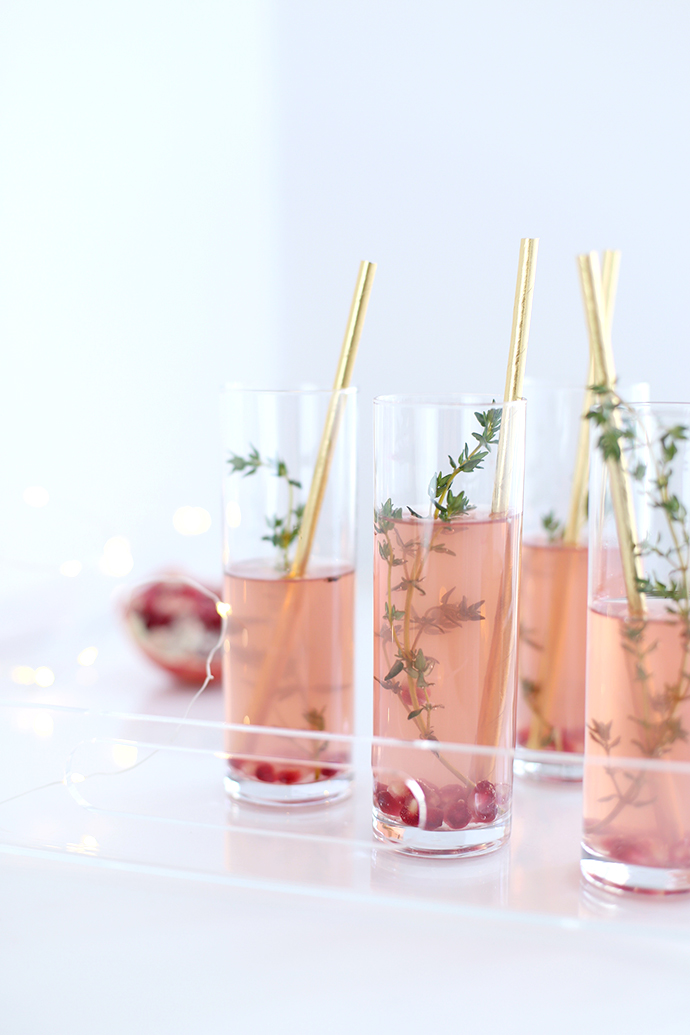 This tart but sweet drink will have partygoers begging for more. The pomegranate adds the perfect amount of tartness to the refreshing thyme. You can add in your alcohol of choice from champagne to vodka to truly personalize your drink.
Check out the recipe here!
Cinnamon and Vanilla Hot Toddy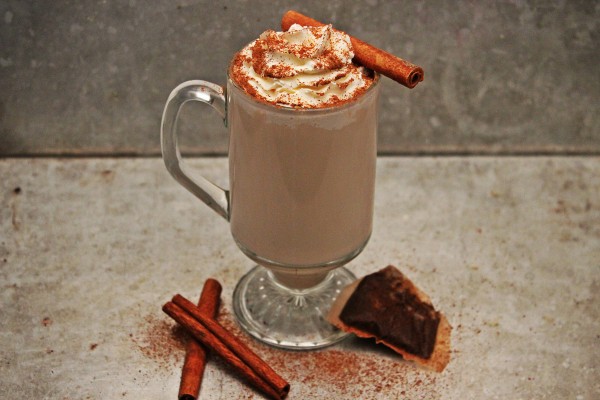 Made with cinnamon cream rum, this drink is perfect for the holiday season. The cinnamon and vanilla flavors compliment each other to create this yummy drink.
If you want the recipe, look here.