Animal prints and faux furs are hot for fall. We are seeing them everywhere, from runways to street-style to home design. They truly act as neutrals that you can use to instantly give your room amazing texture and elevate your space to a new level of chic. Furniture, bedding, pillows and accents are swarming with this stylish look. If you're like us, you're totally living for this trend. Cheetah, leopard, snake print, zebra, and faux furs. You have to have a little touch of it somewhere in your life this season. Warm, inviting and trés chic, it's a neutral so easy to incorporate into your home that instantly elevates any room.
Styling 101
Animal prints and faux fur are neutral but rich in natural colors and contrasts. This makes them an easy add to an existing room, or if you are starting fresh it gives a good basis to create a beautifully designed space. We love finding a gorgeous animal print, faux fur throw or pillow with textural effects. It truly (and instantly) gives the room a more luxe feeling, while adding contrast that really draws the eye in and invites you to relax and unwind.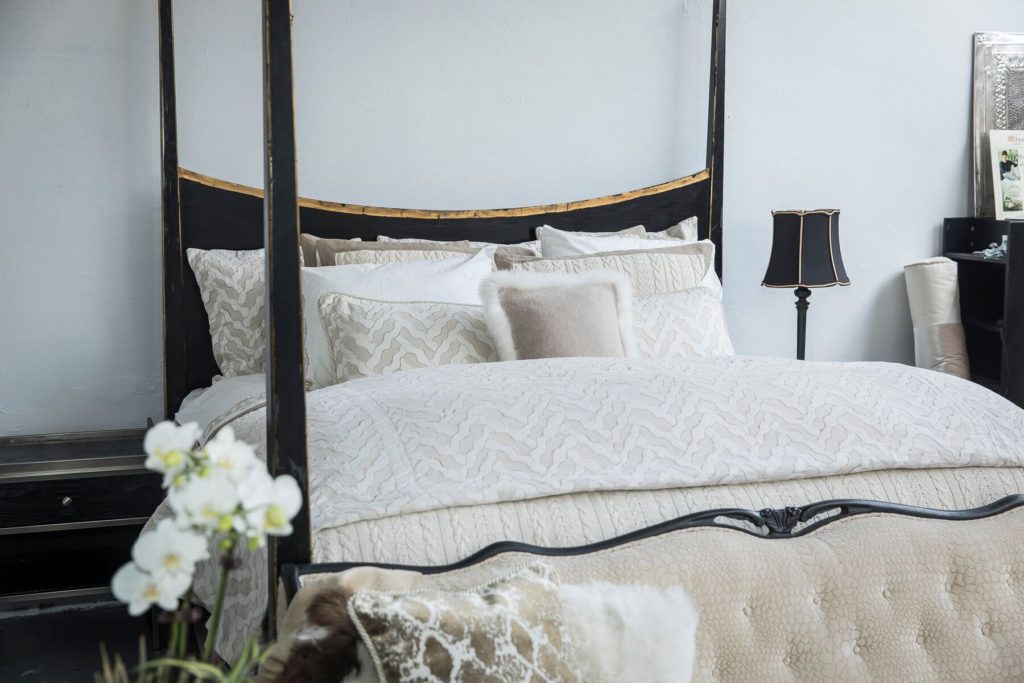 Animal prints don't have to be saturated and graphic. This bedding designed for Isabella Collection by Kathy Fielder is a gorgeous textural, neutral linen blend that is wonderfully refined and beautiful. Crave textual, yet gorgeous natural spaces? Check out our blog on how to create rooms that are neutral, layered, and beautiful. They go hand in hand with a statement trend like animal prints and faux furs. Read KF's advice here!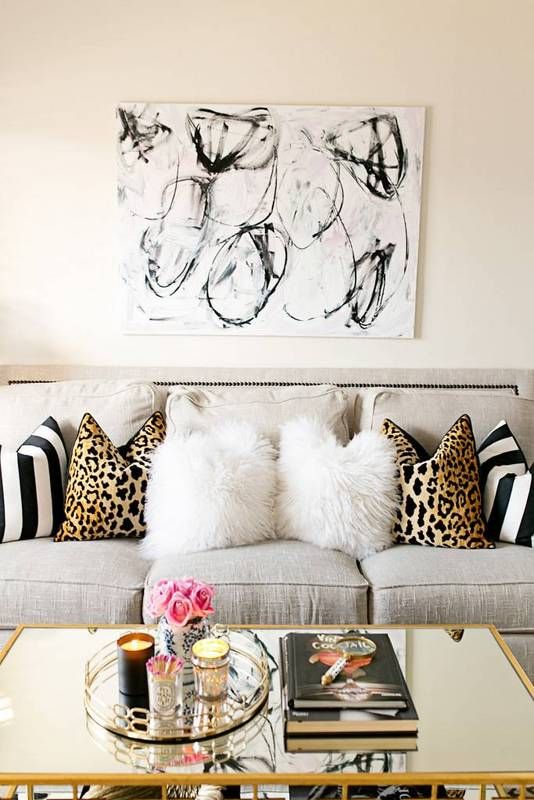 If you can't decide exactly how you feel about the animal print trend, fear not. Start slow and add a few small pieces that aren't over the top, but give just the right points of interest to make that certain impact in your room.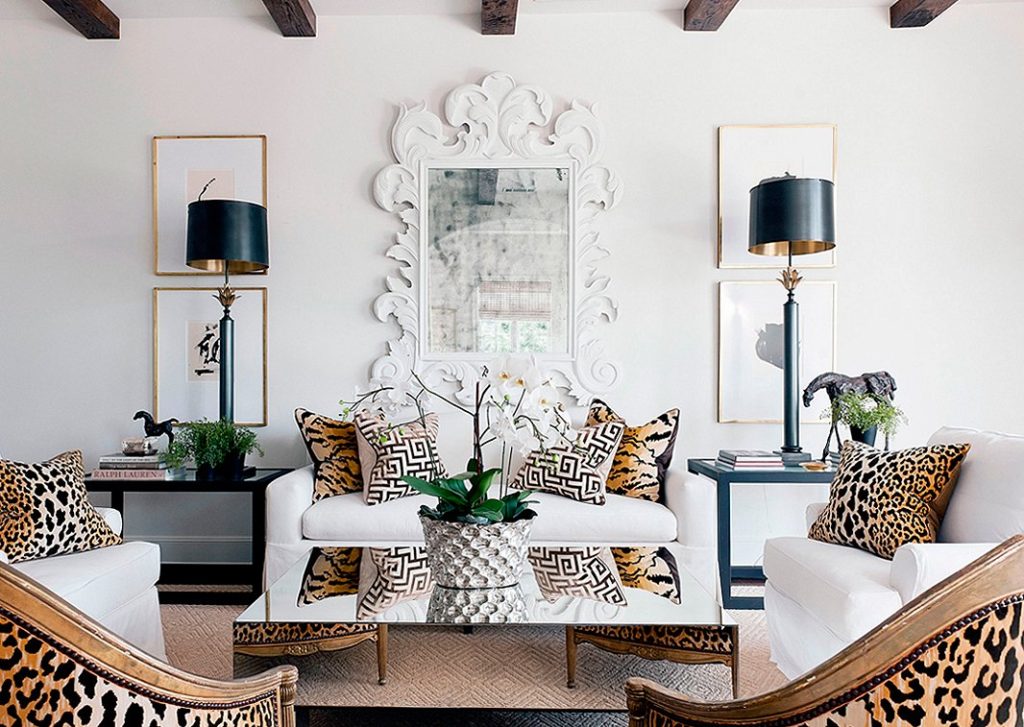 Mixing this trend with other patterns may sound like a little too much at first. But, when done properly the outcome is gorgeous. It looks well traveled and well curated.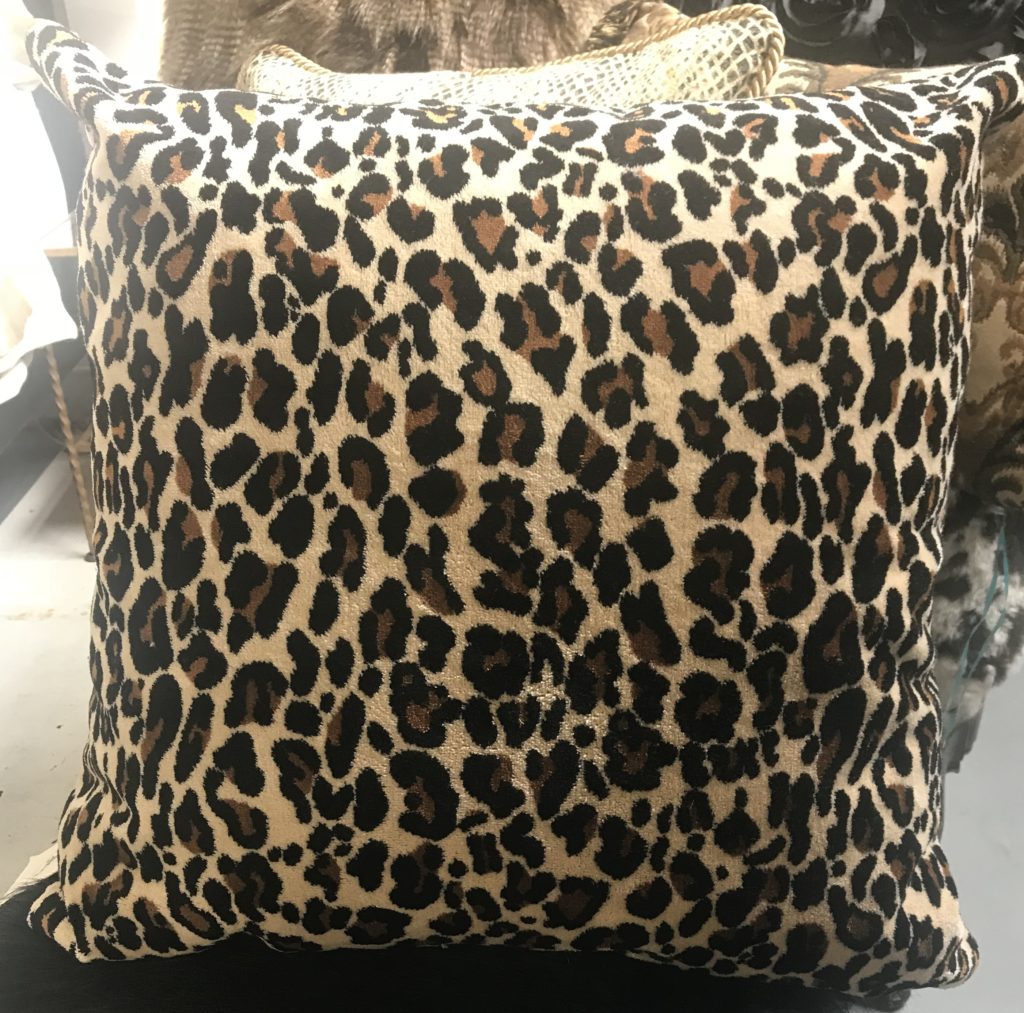 We are over the moon for this amazing leopard Euro from Isabella Collection by Kathy Fielder. Add 2 or 3 onto your existing bed for a small change that has a massive impact. If you want to change your entire look, get a neutral duvet and shams in white, cream, or beige. Add these euros with a fabulous faux fur pillow and throw and you have the perfect fall bed that takes you into winter in refined style and comfort.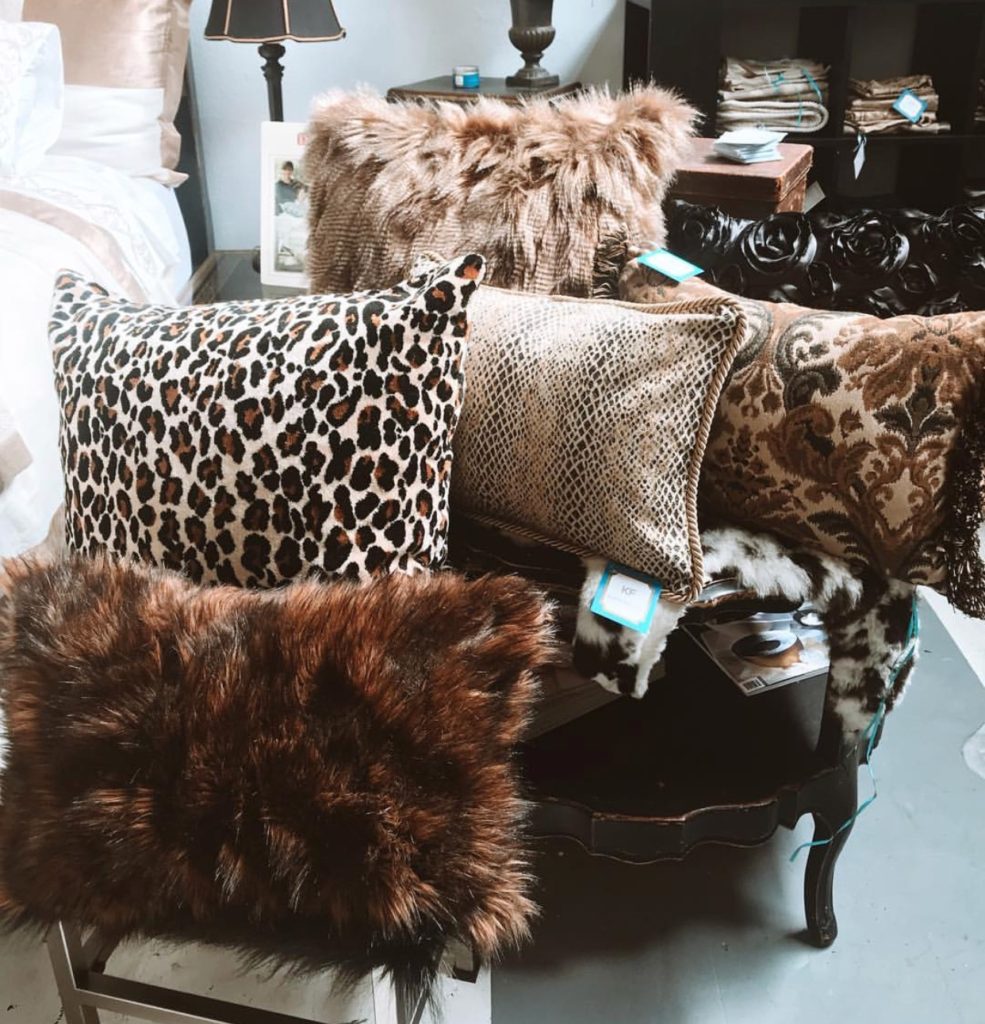 In the Dallas area? Come shop all the amazing animal, faux fur, and textural bedding and accessories we have at KF Design | Life | Style! If you can't get here in person, check us out online at kathyfielderboutique.com and isabellacollection.com.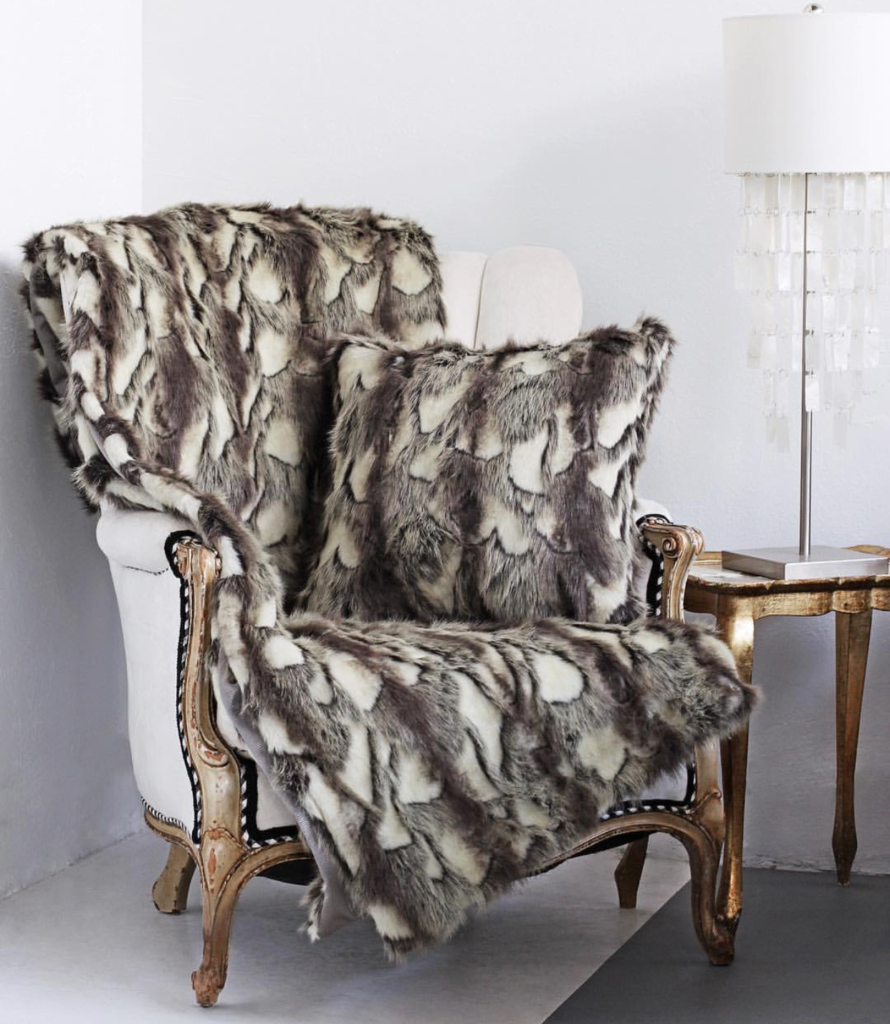 Faux fur can be tricky. You want something that feels luxe while also being comfortable enough to actually use, as well as functional. Draped over a chair, at the end of the bed, or folded next to a tray on an ottoman. Faux fur just has something about it that instantly makes a room feel more luxe.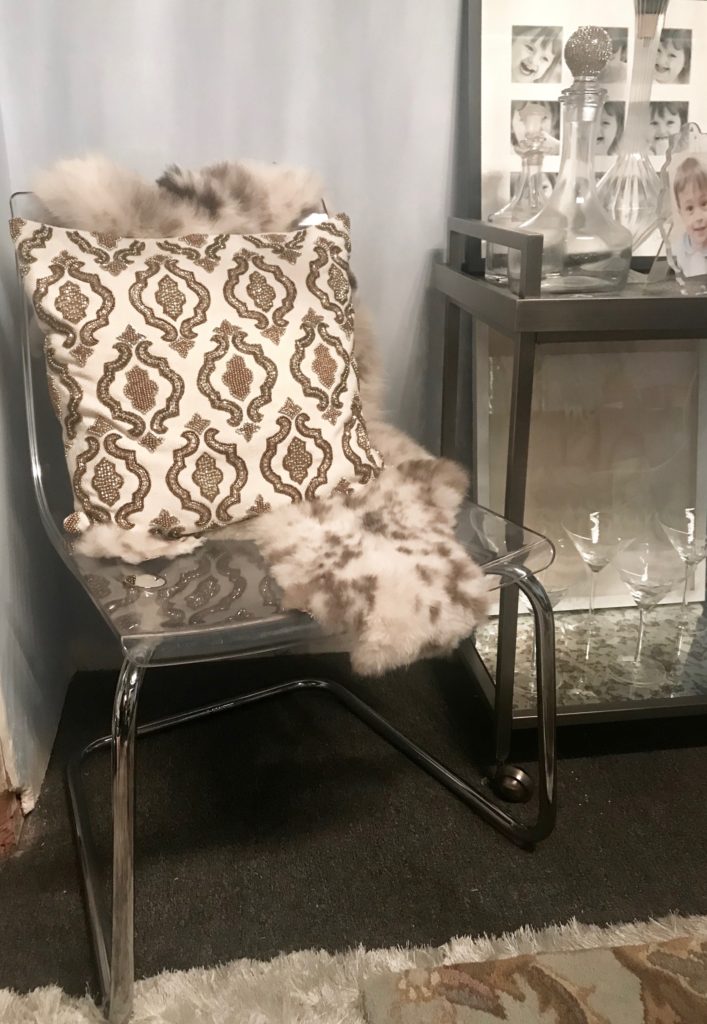 A modern, acrylic chair is instantly amplified with faux fur and texture. Fur draped across the backs of a chair paired with a textural pillow, like these beaded Isabella Collection by Kathy Fielder pillows instantly warm up a more stark, less comfortable piece of furniture and turn it into a statement piece.
Inspo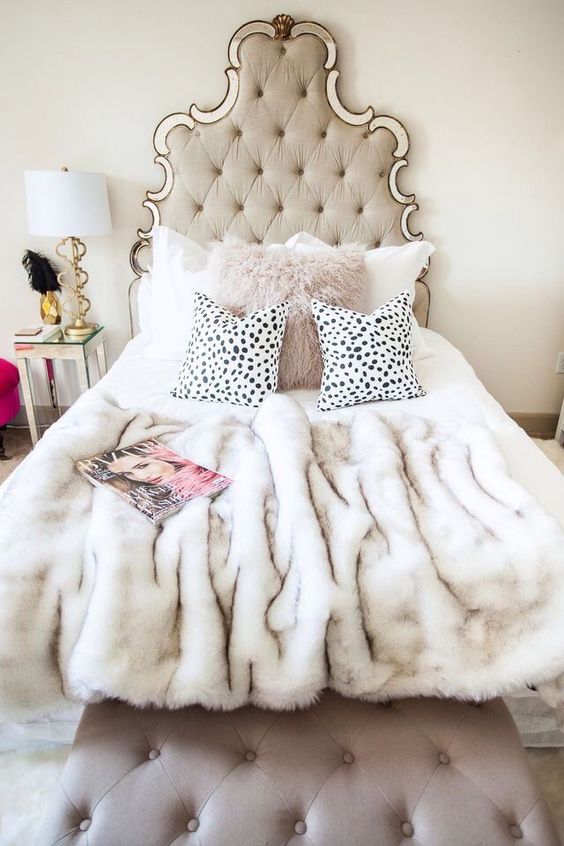 A room that your teen is sure to love. Something glamorous but hip while mixing faux fur and animal print.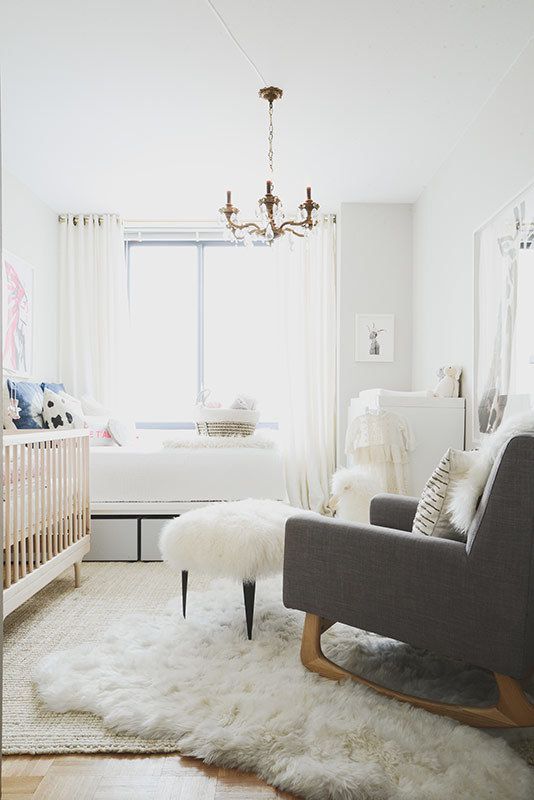 We love soft and cozy faux fur. What better place to put it than a childs' room or nursery? It's soft, inviting and cuddly. As a rug, ottoman, chair or all of the above it's the perfect textural addition for mom and baby.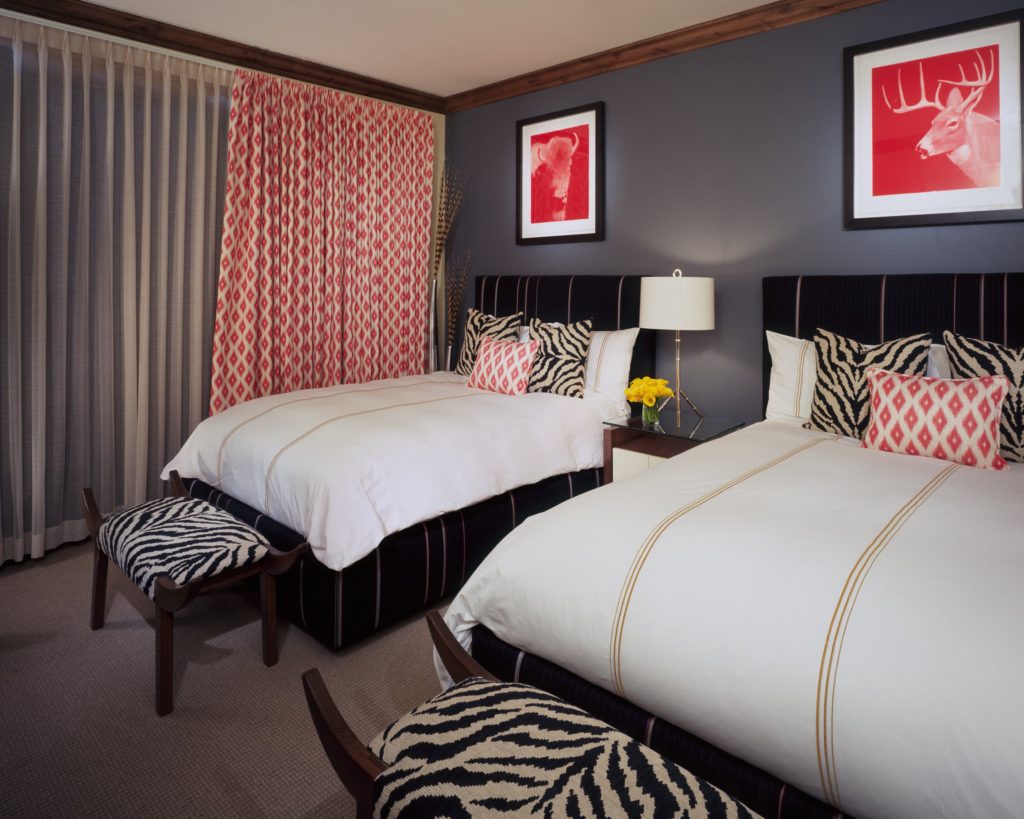 A boutique hotel style feel when decorating just as a certain je ne sais quois. Incorporating a few animal print pieces on the bedding and at the foot of the bed tie in the trend without being overwhelming.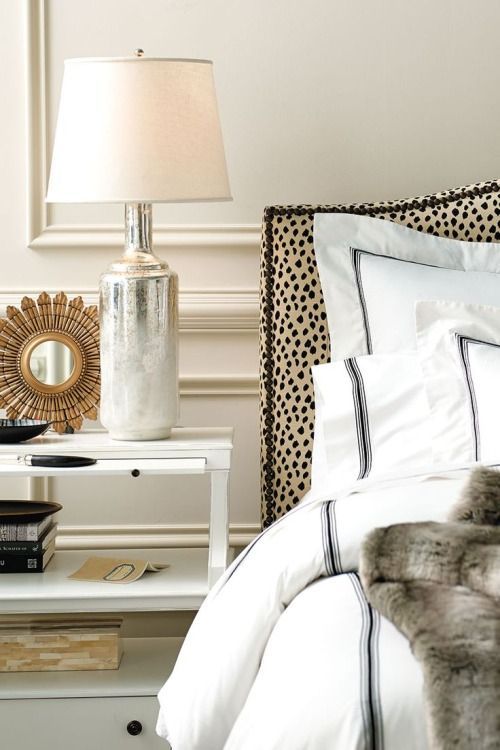 An addition that makes a huge impact. An animal print piece such as a headboard is such a statement-maker and is bold in the best way.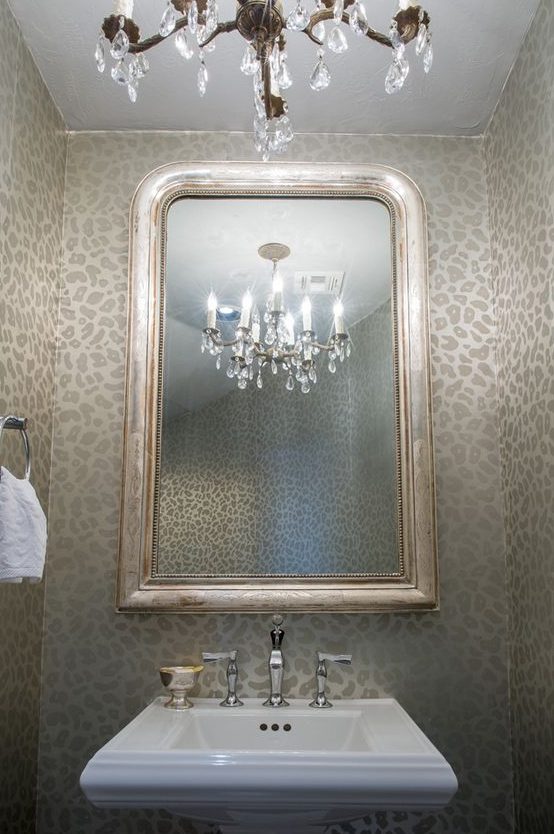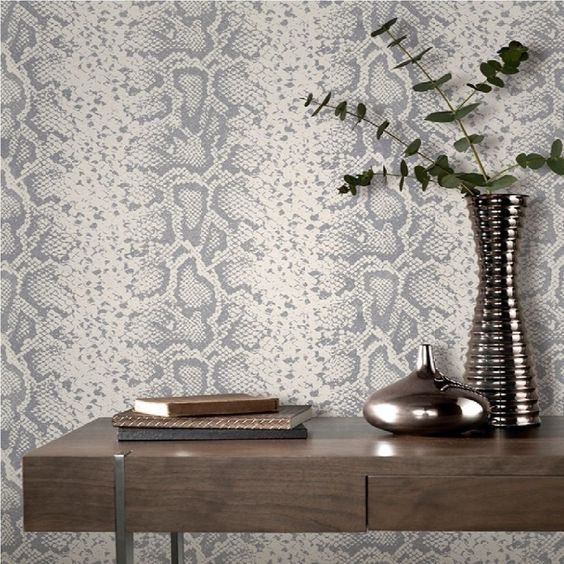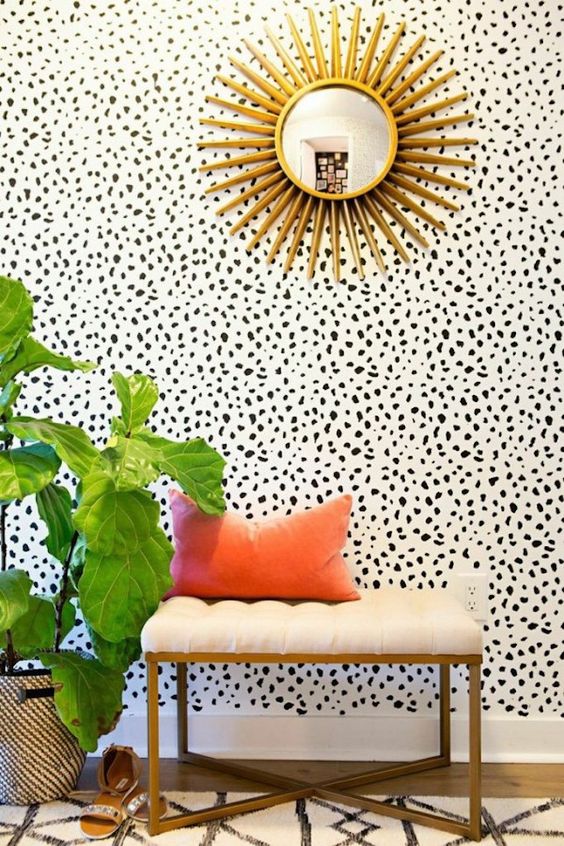 Much like a headboard, wallpaper instantly changes a room. It's subtle but makes a statement. It's the perfect way to incorporate this trend for maximum impact.
Shop our favorite animal print home decor.

If you're obsessed with this trend, and want to see how to style it into your wardrobe check out our blog from last week here!