This Halloween is going to be more haute than ever. All you need is a few chic decorative additions!
Put these out by your door, in your kitchen, or as a centerpiece on your table to instantly transition into fall home decor. From polka dots and glitter, to sleek white and metallic stripes, you can create your pumpkins to look as simple or as festive as you want, and you will be the envy of your block!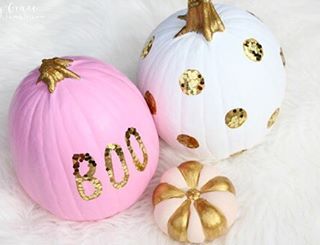 Glitter dipped pumpkins are super easy and add a touch of glam to the rest of your decor. These glittered gems are so festive and fun and super simple to do yourself! All you need is adhesive spray, glitter, and painters tape. Make whatever design you want with the tape, spray and dip!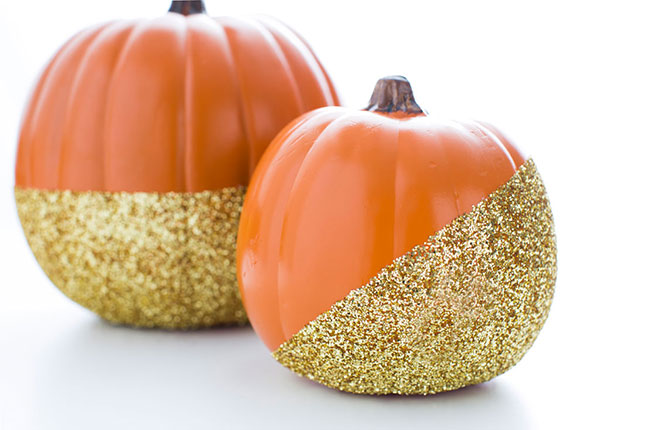 You can create super chic and interesting statement pumpkins.  This may take a little more time, but the effects are well worth the effort.  See more tricks on how to create this elevated look.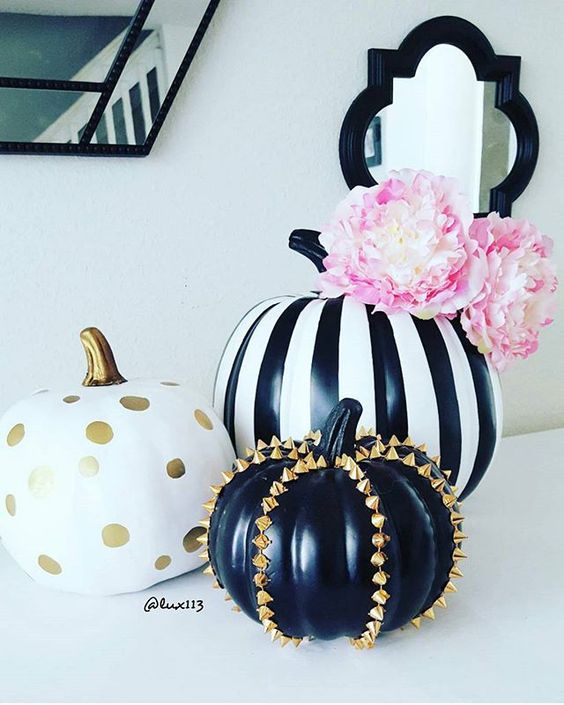 The most CHIC Halloween color scheme right now? White!  It's is the NEW orange! Pick up a couple white pumpkins at your local grocery store and use them as a centerpiece for your dining table during the Fall season. Super chic, super simple and an easy transiton for any home decor.  Adding a scripted word in gold metallic elevates the message and your tablescape.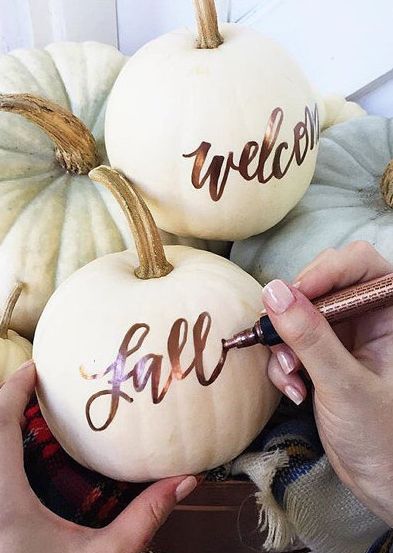 In the mood to carve? We love an interesting design that's different than the classic jack-o-lantern!