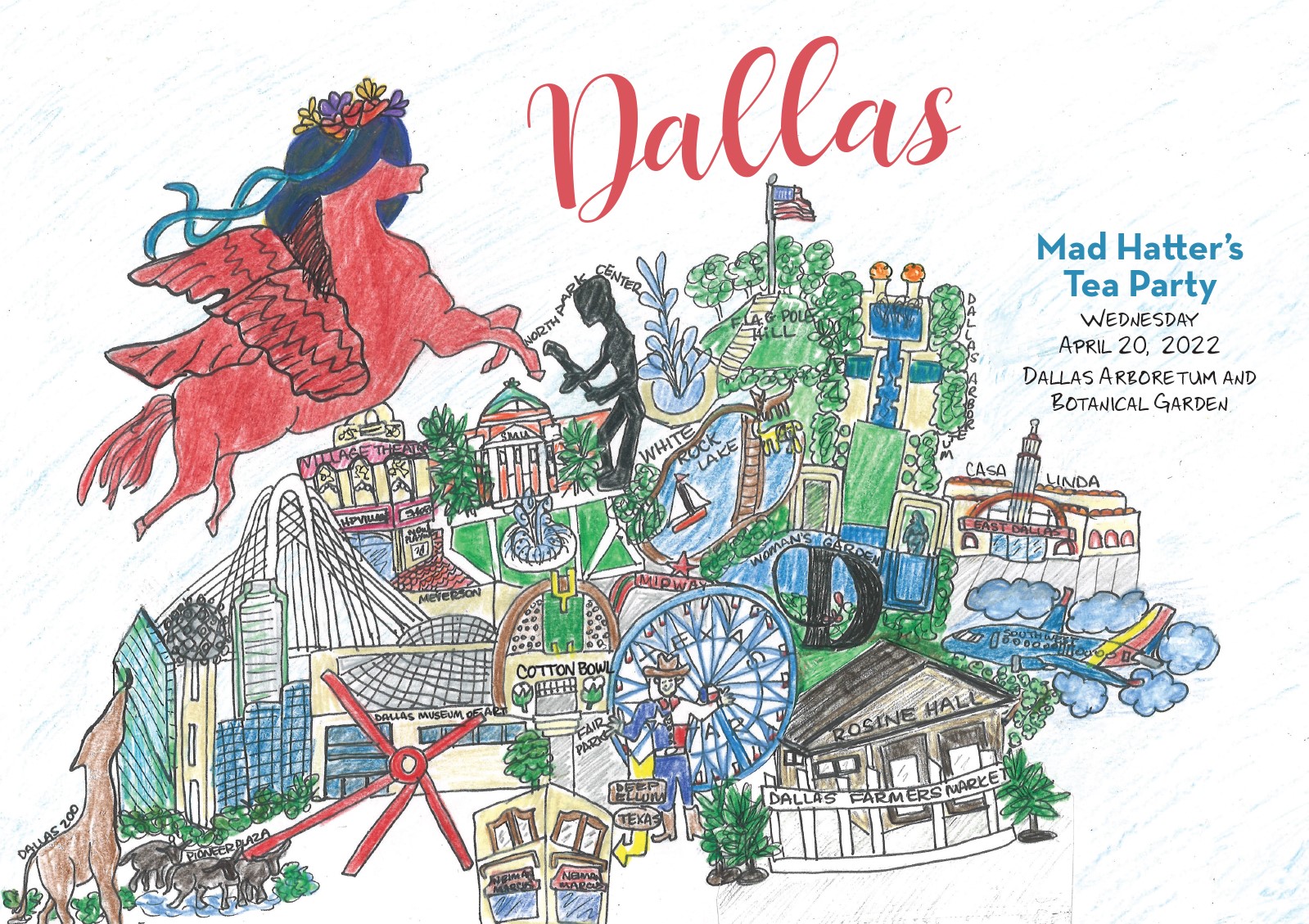 Mad Hatter's season is one of my favorite times of year, and a Dallas tradition unlike no other. The Mad Hatter's Tea and Luncheon, hosted by The Women's Council of The Dallas Arboretum and Botanical Garden, supports to maintain and grow A Woman's Garden, a stunningly beautiful Dallas Arboretum garden. The theme of the fabulous and festive event was "Dallas", which is aptly selected for all the party-goers as they pulled out the stops to honor their favorite city and party of the year.
The Reception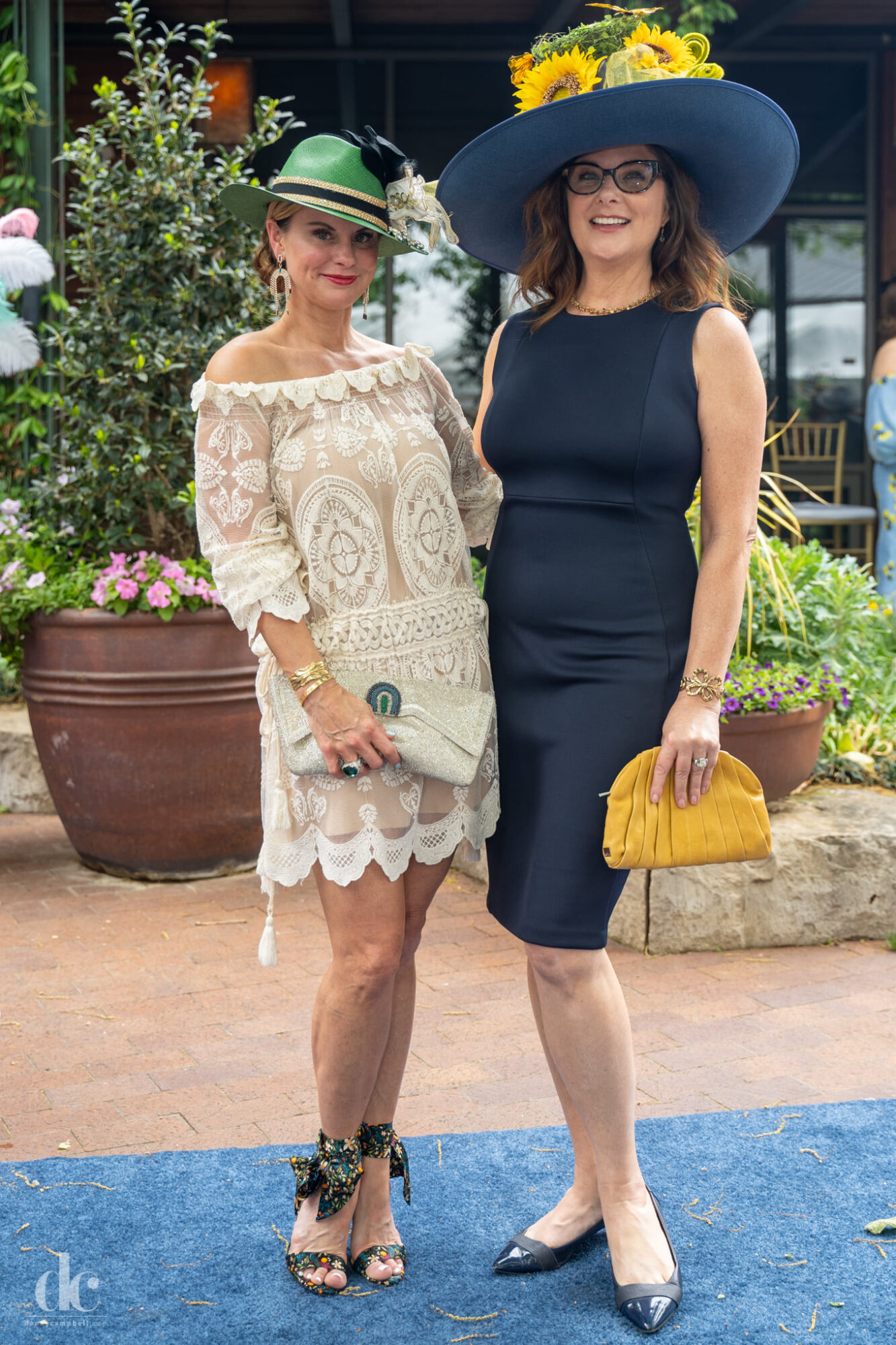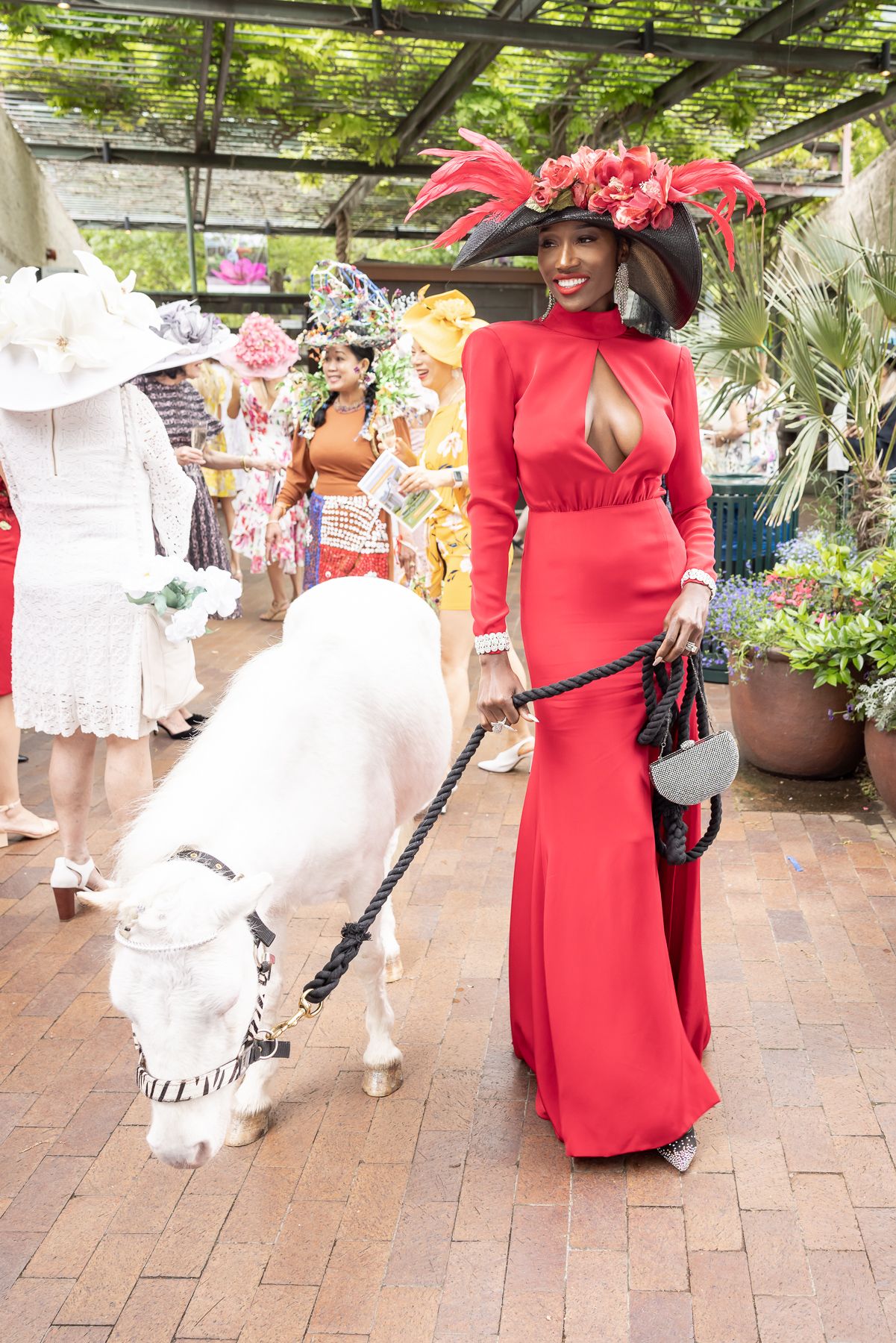 Amber Griffin stuns in her show stopping red dress, black hat with red feathers & floral, accompanied by a most delicious accessory, a miniature pony.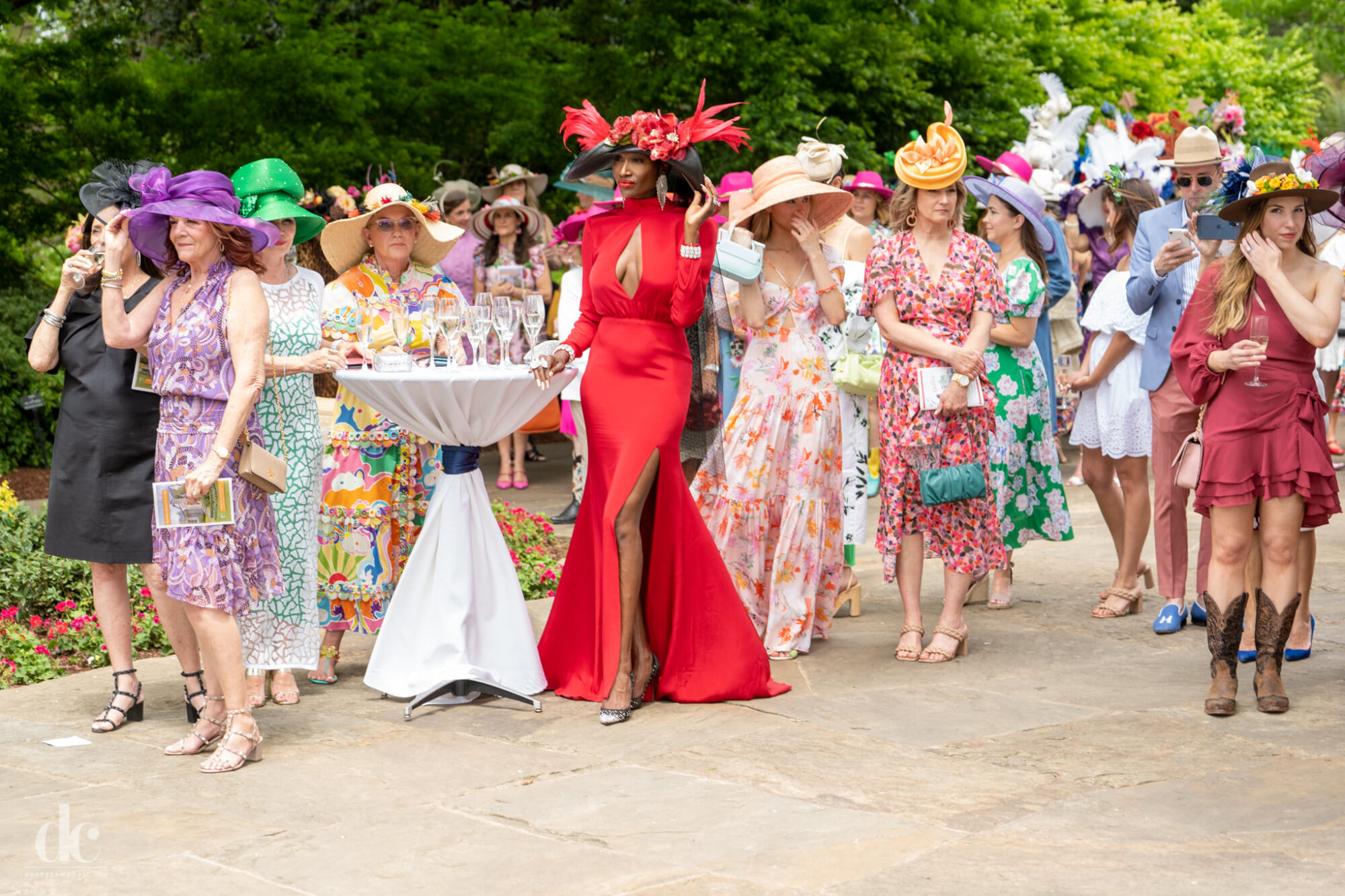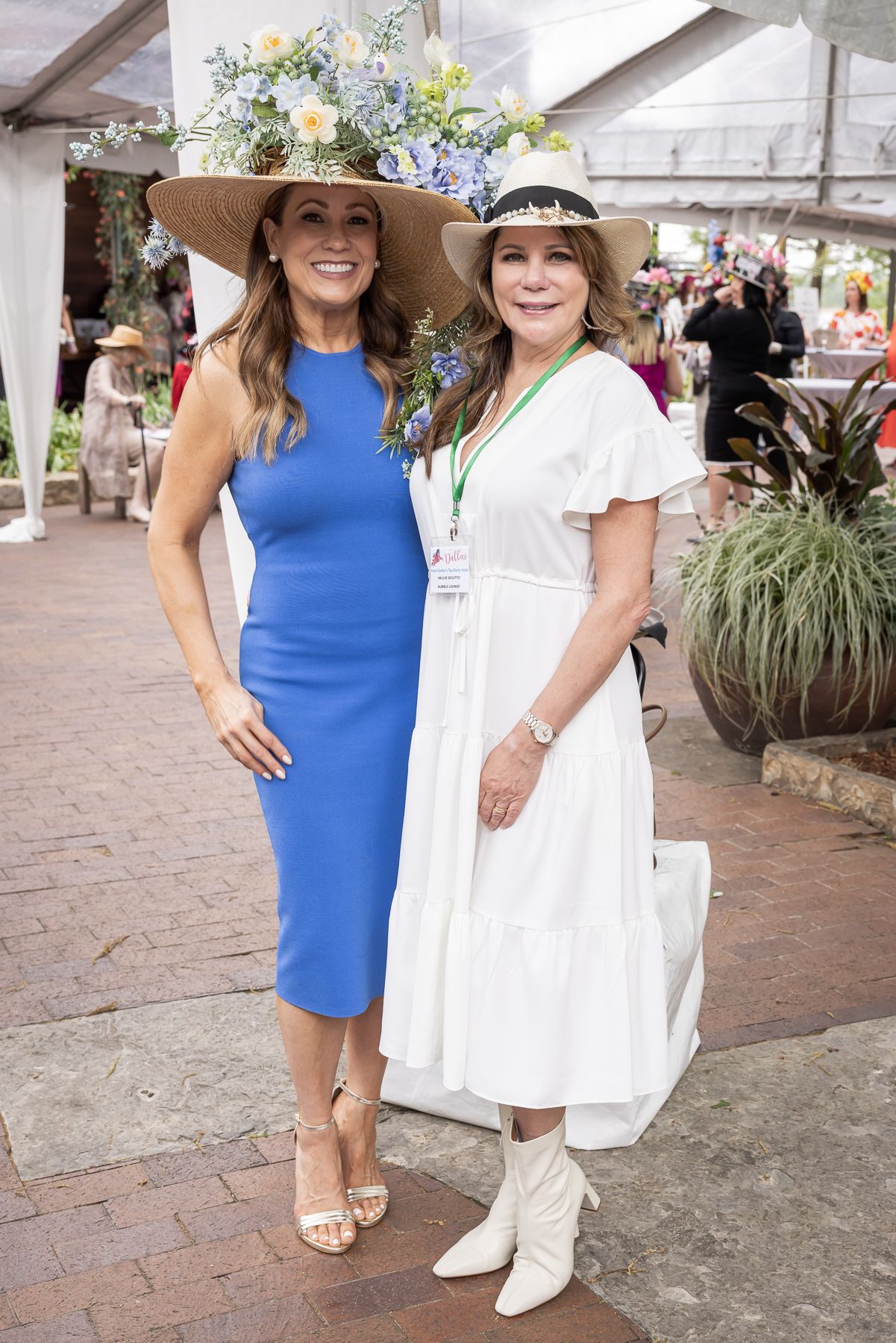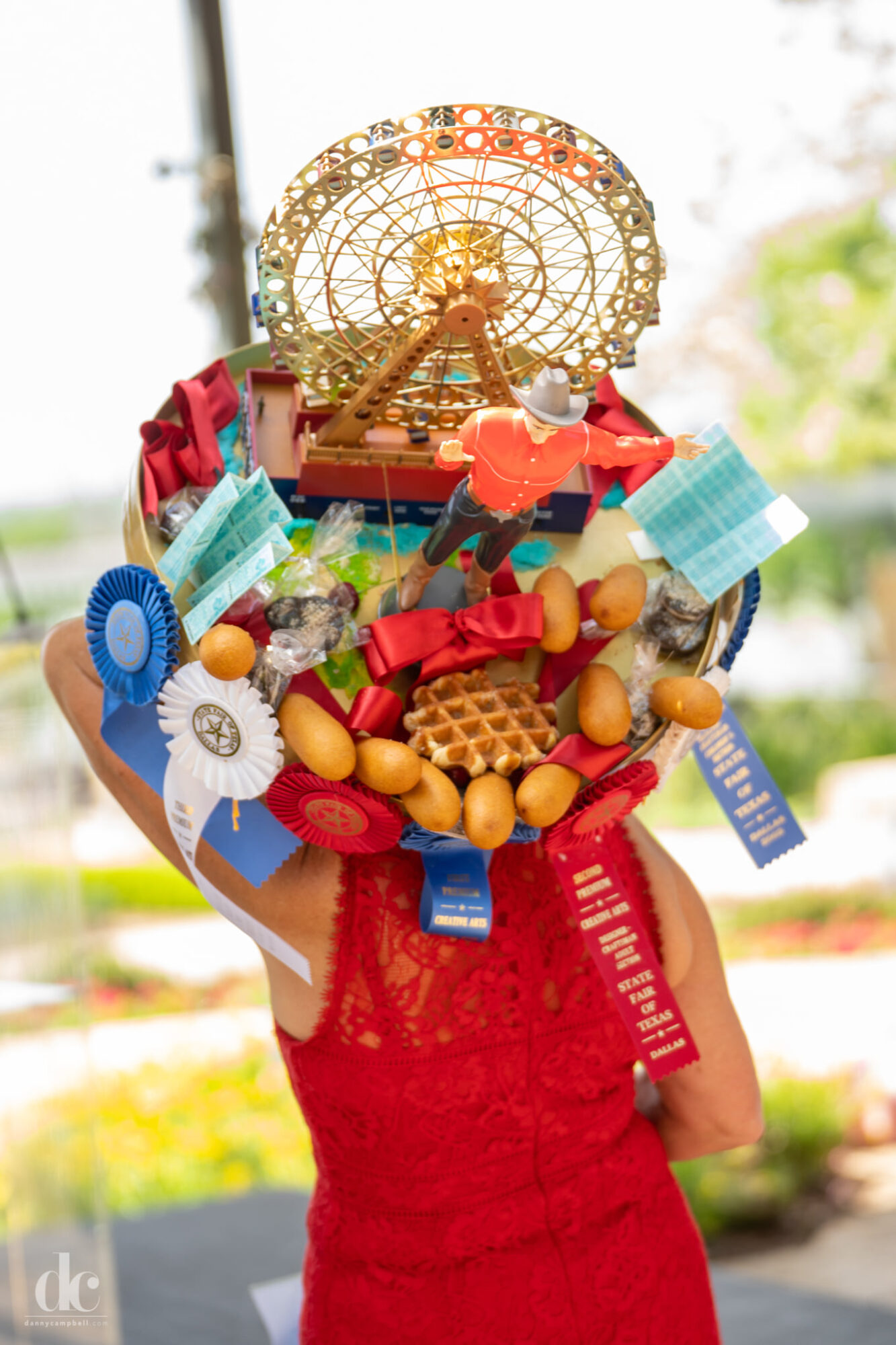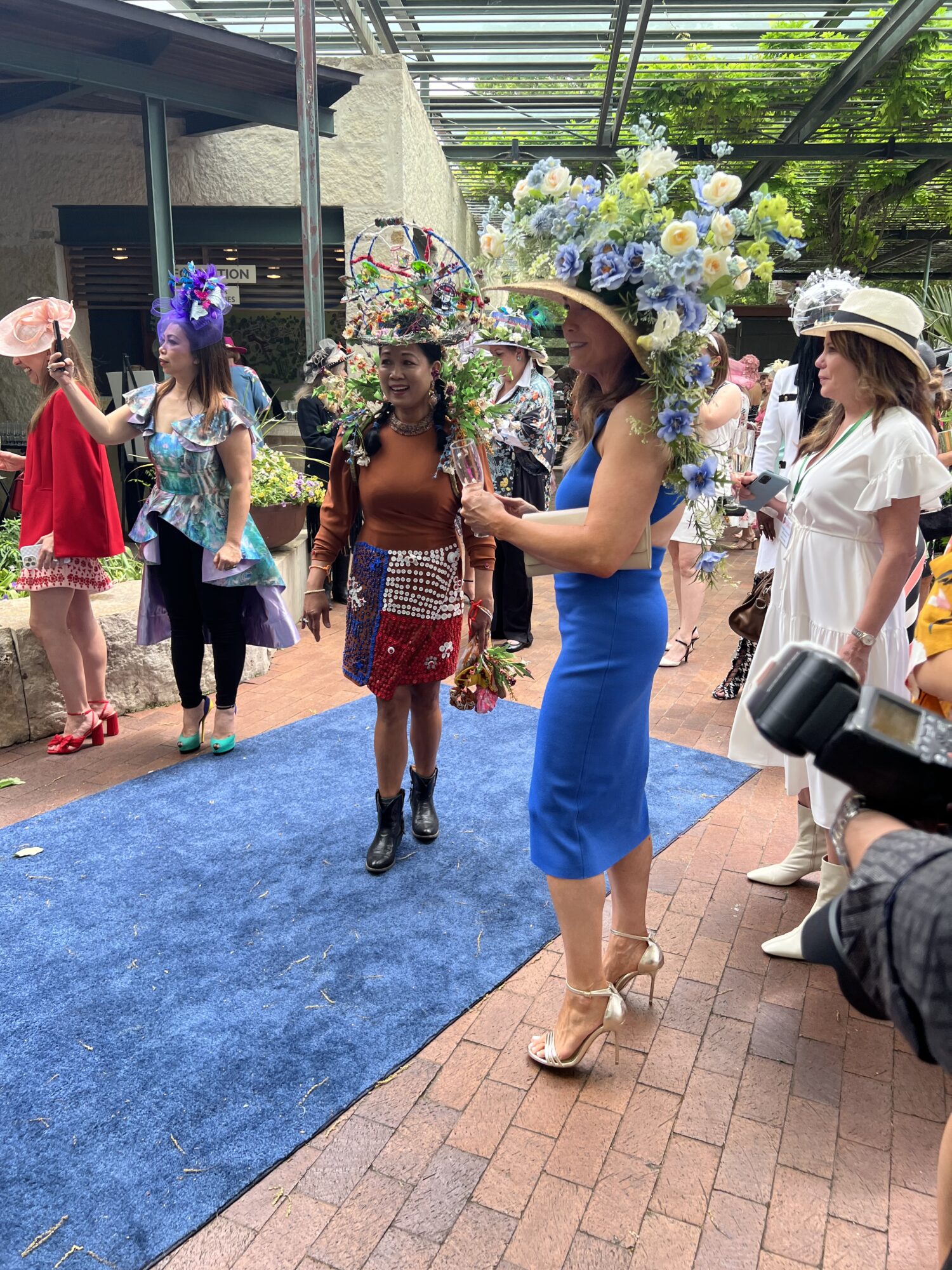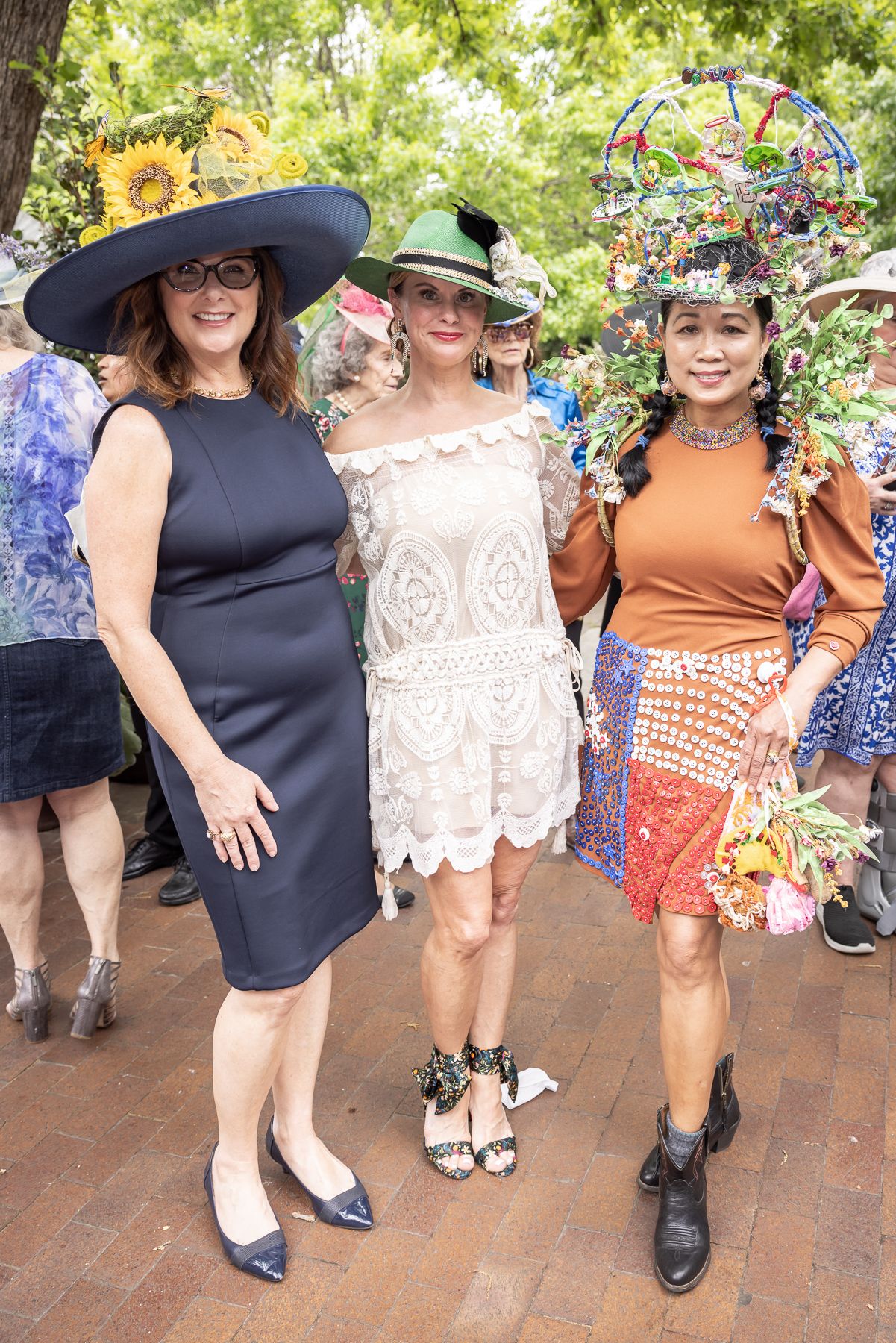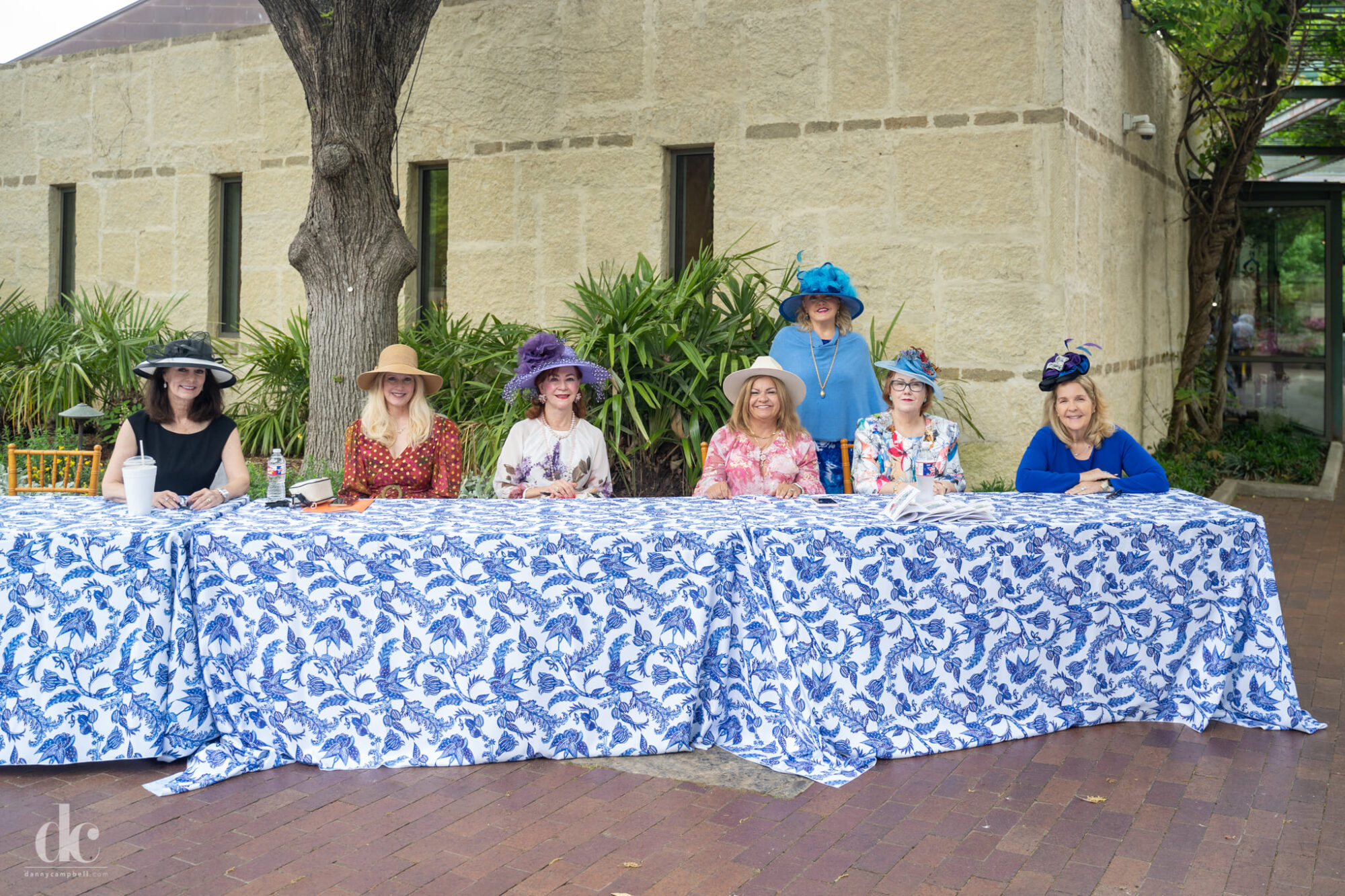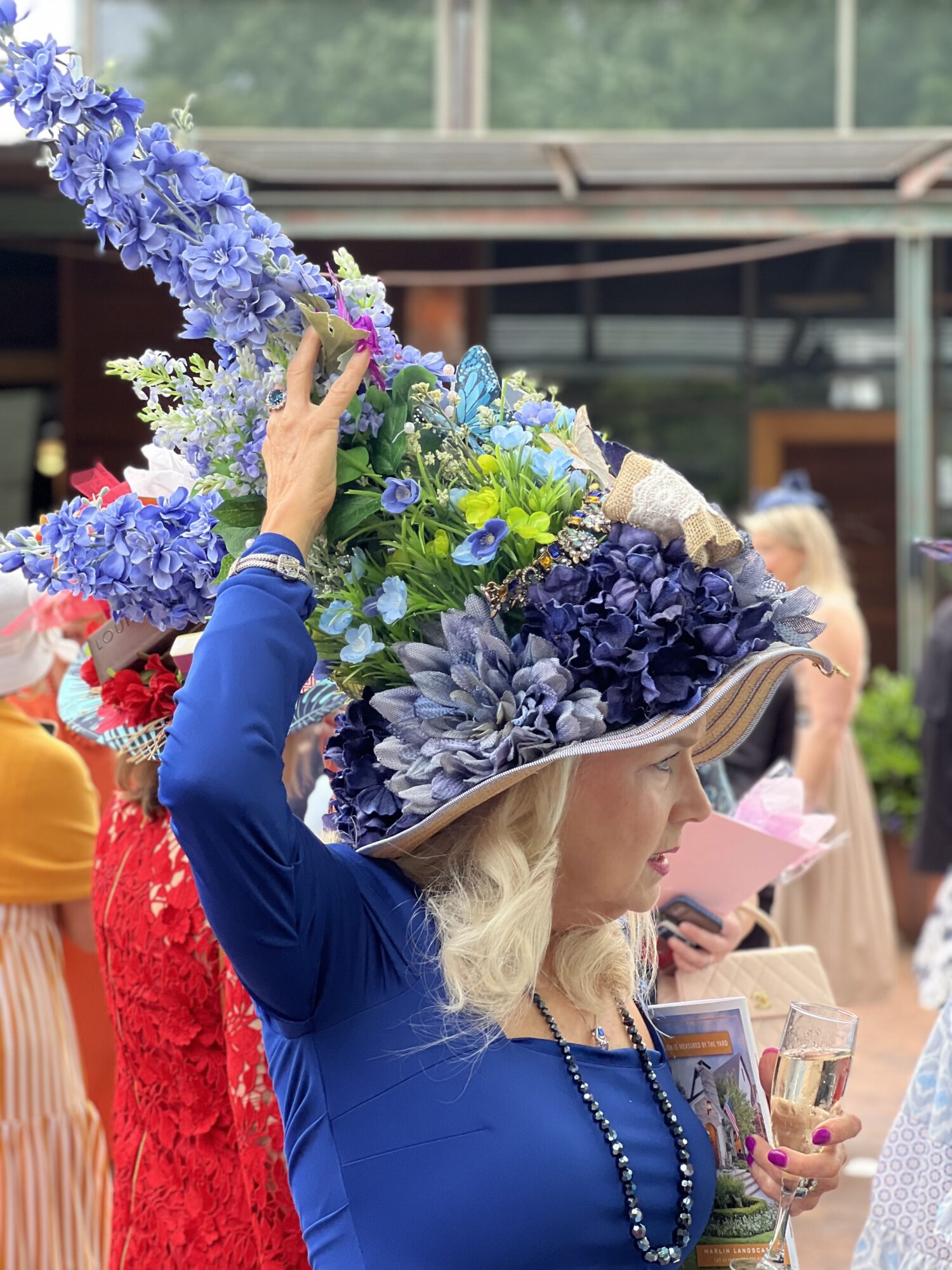 It's such a feast for the eyes. All the fresh florals, stunning inspiration, and sheer talent are something to behold at this tradition.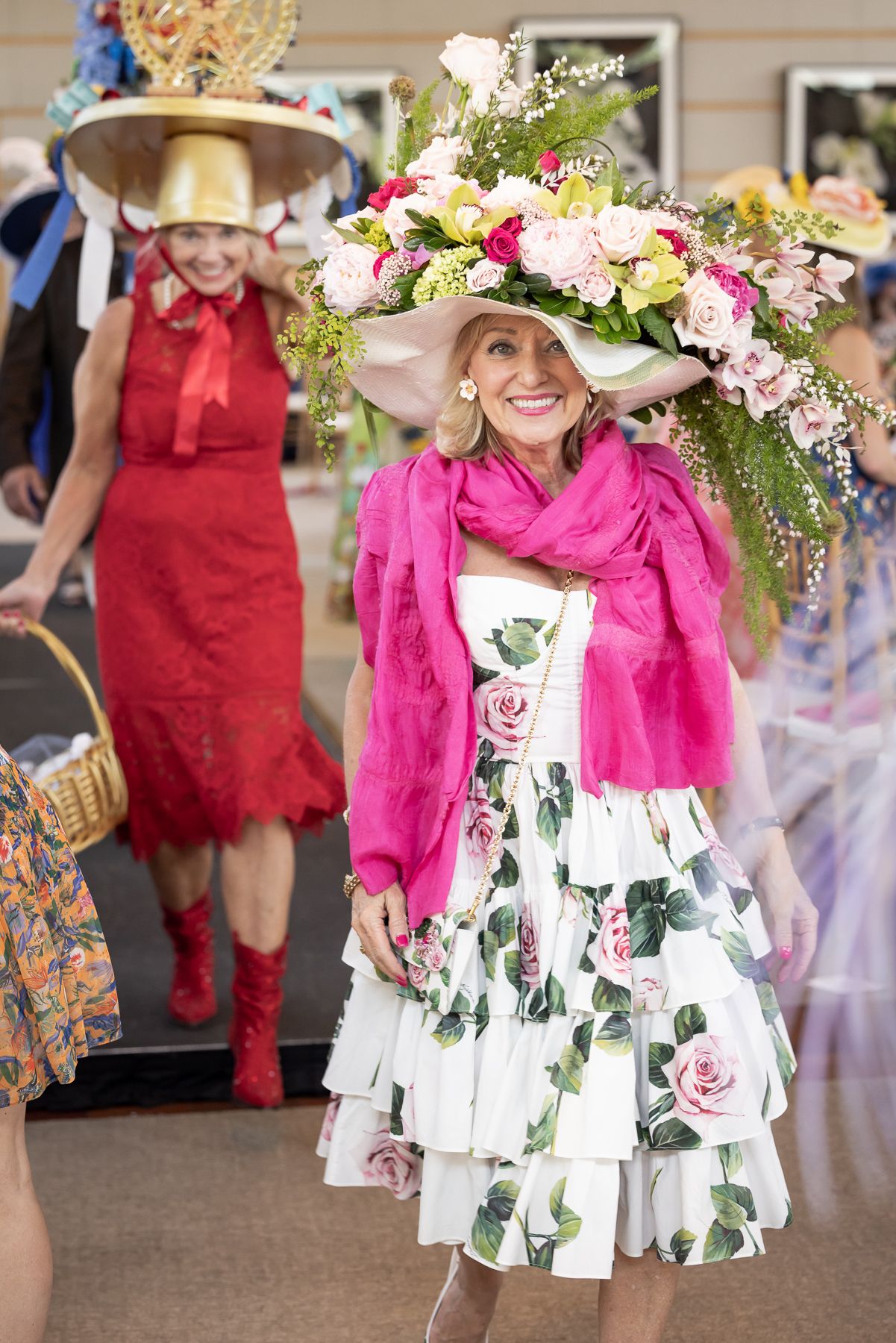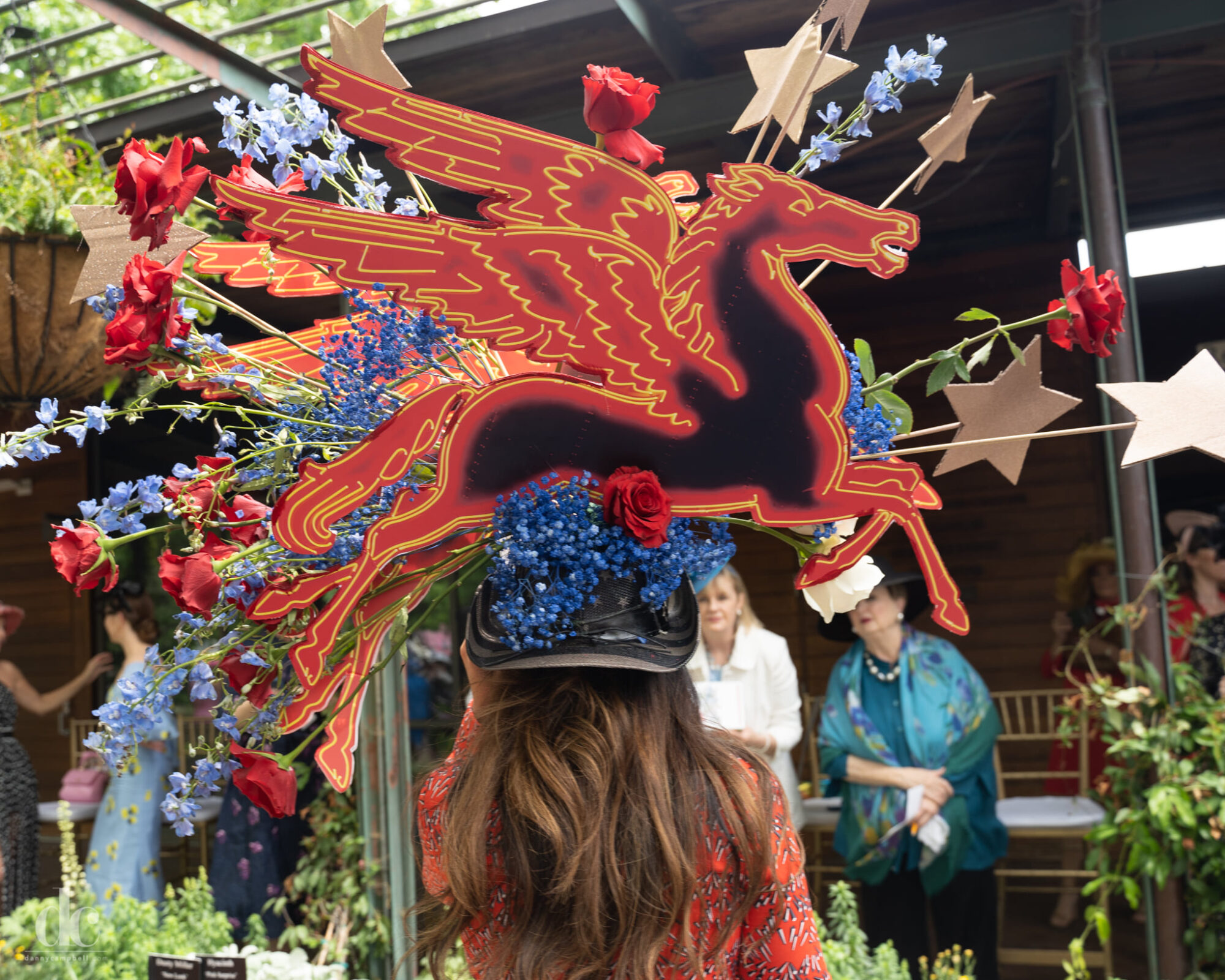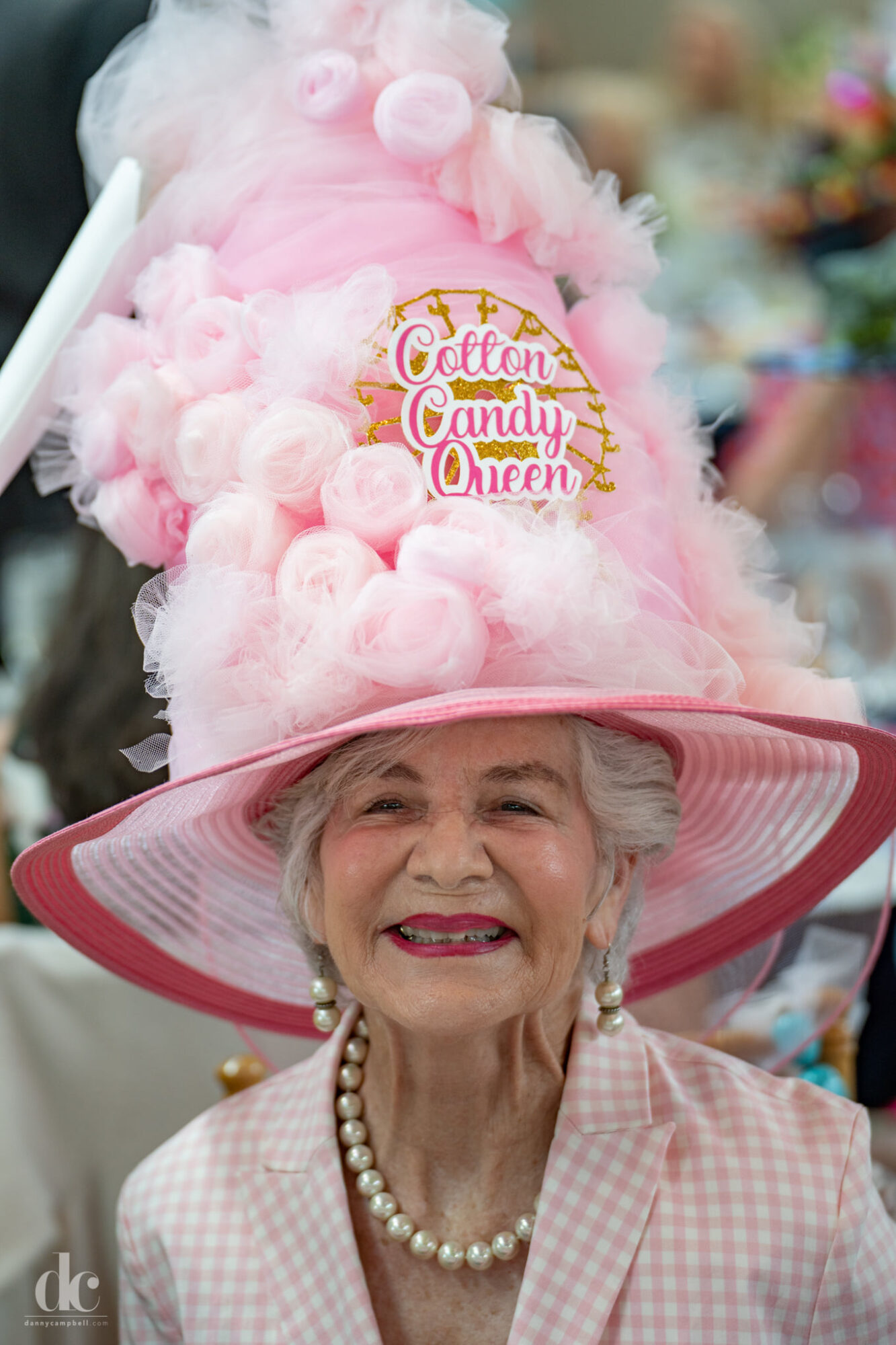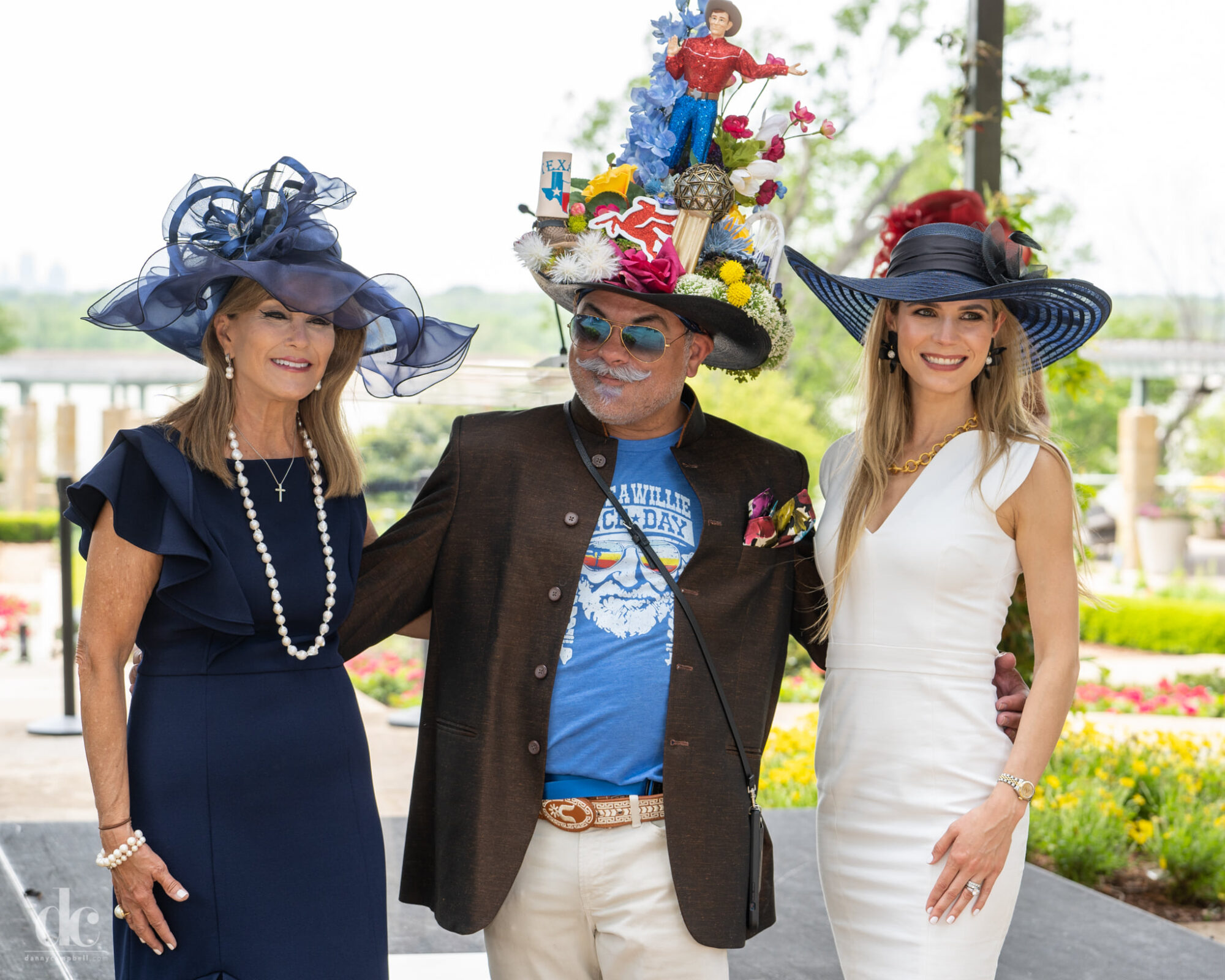 KF'S OUTFIT RECAP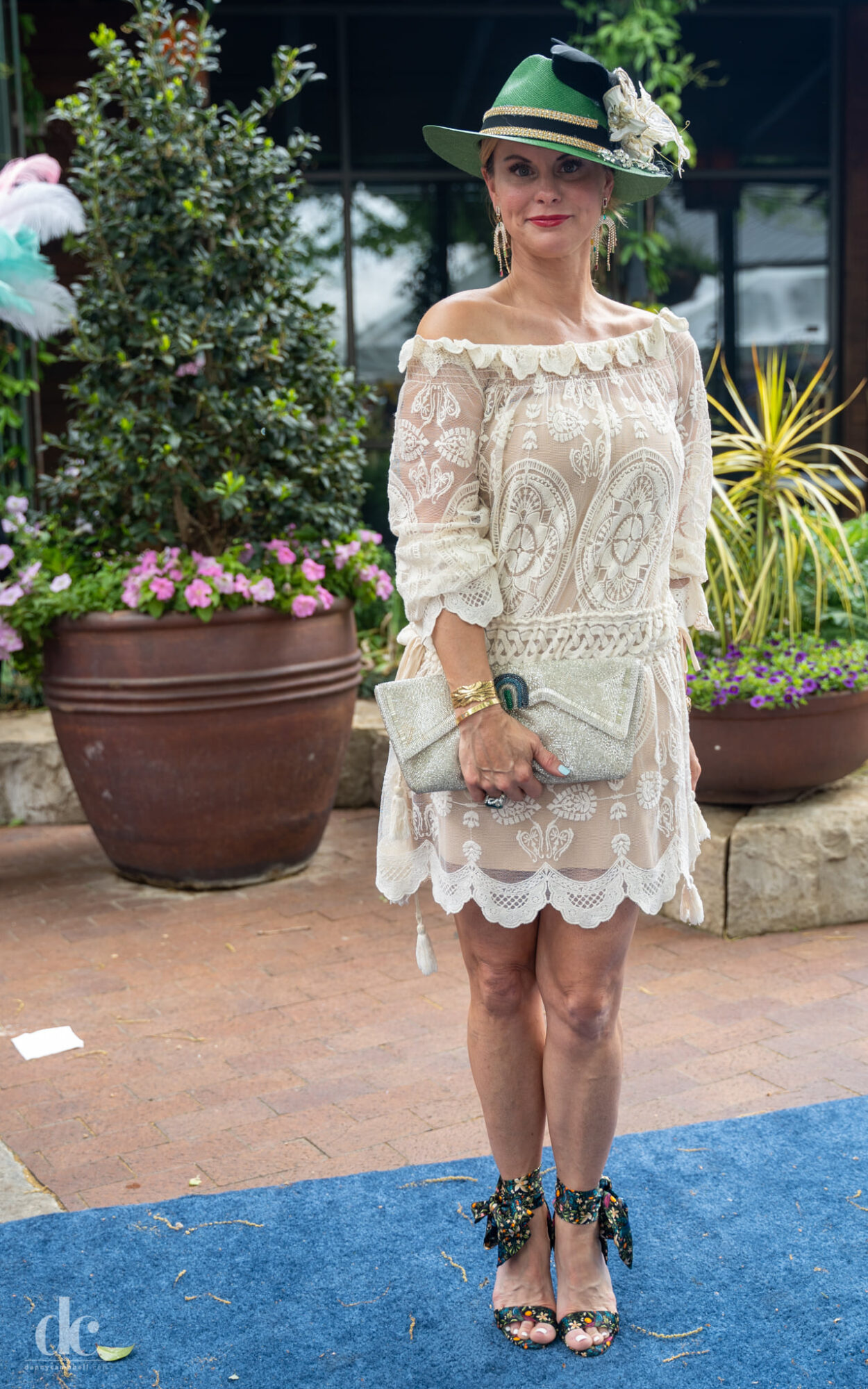 KF rocked a dress from Dallas boutique, Elements styled with one of her favorite pair of Louboutins, a green fedora she hand-made, earrings courtesy of Kathy Fielder Boutique and vintage clutch from Jack Retro.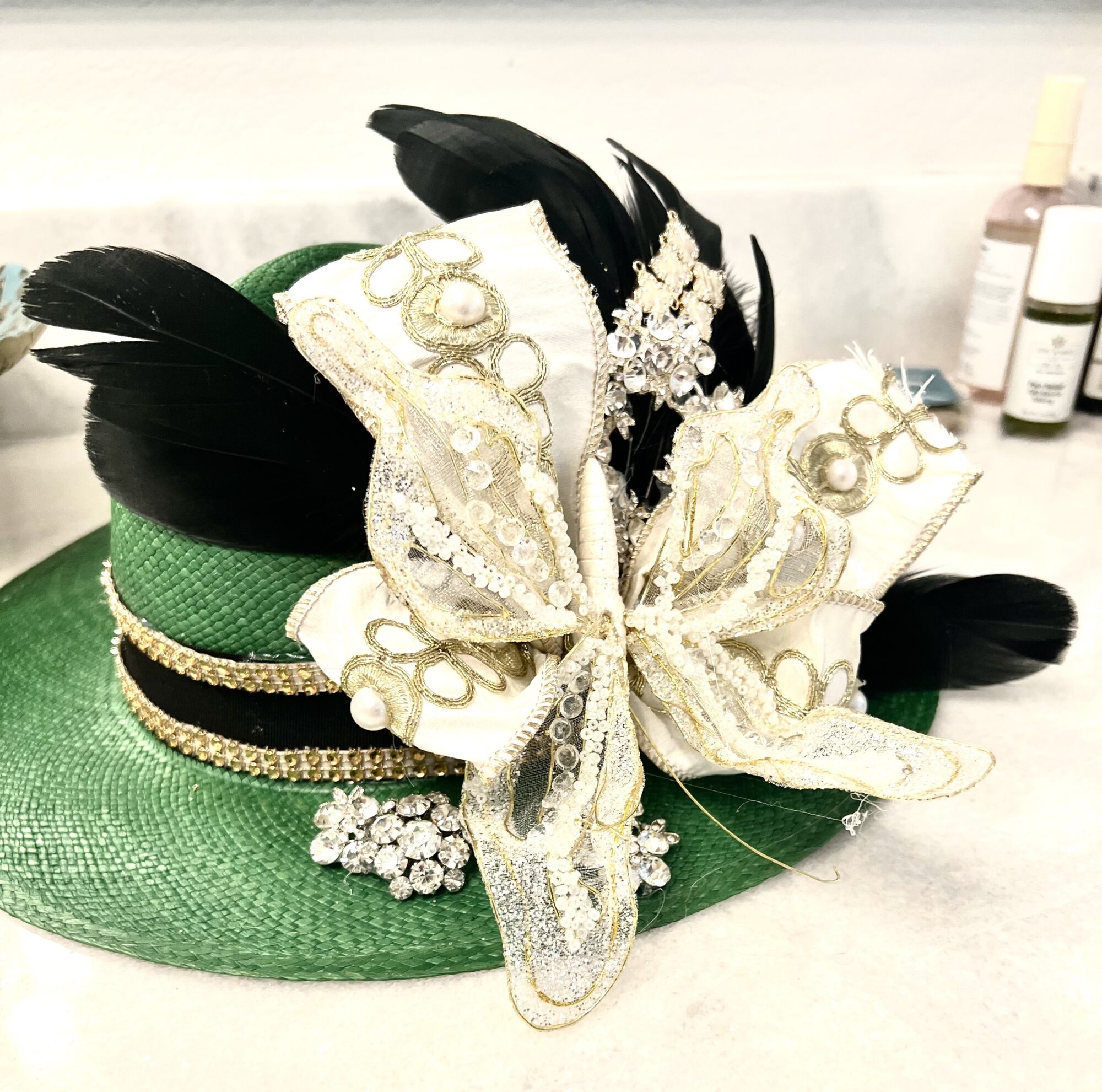 A close up of the hat designed by KF, featuring black feathers, gold beading, vintage broaches, a decorative, beaded butterfly, and finely decorated ribbon.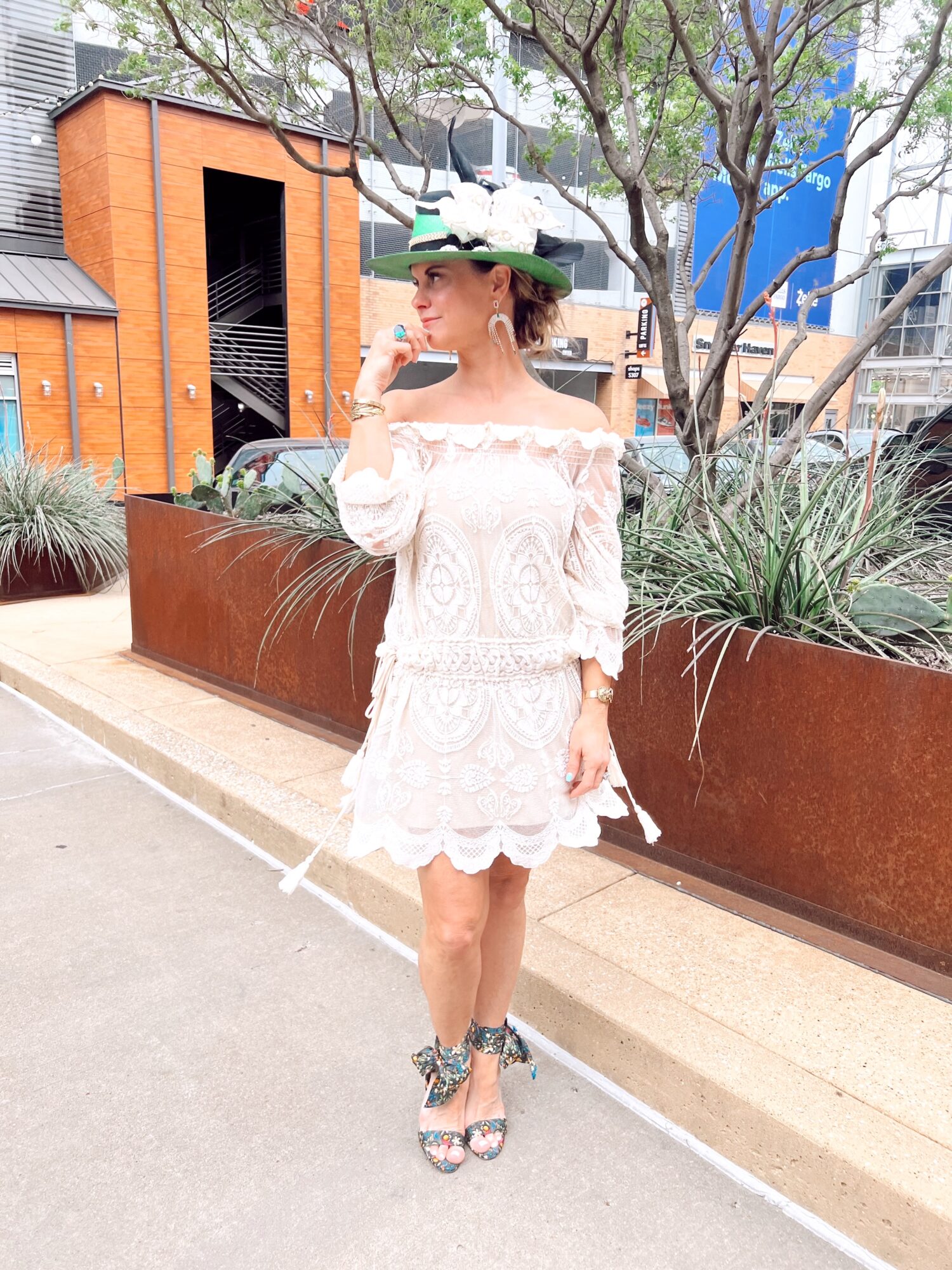 THE FASHION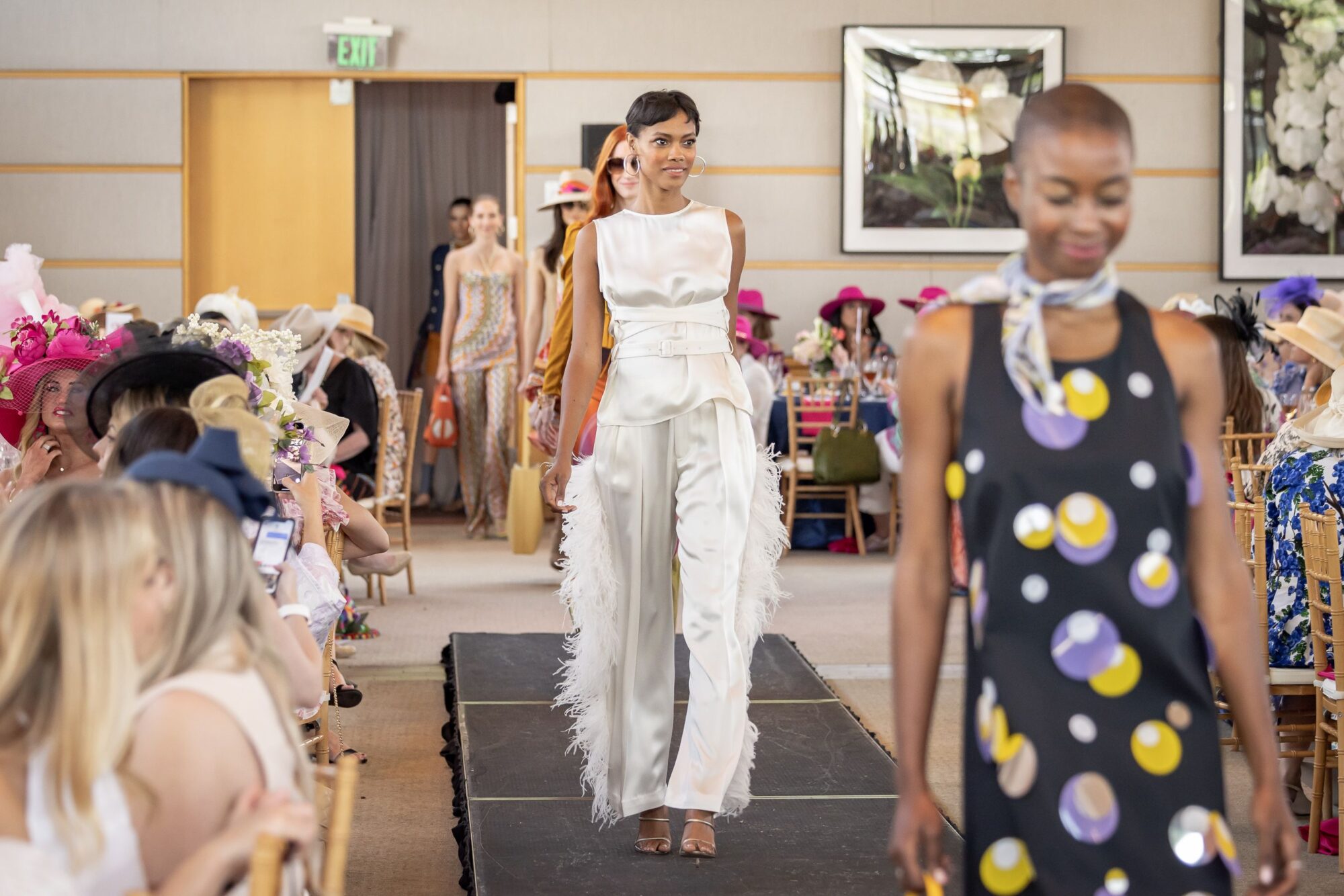 The fashion at Mad Hatter's and the fashion show designed by Jan Strimple Productions and courtesy of Dallas staple Tootsies is always inspirational and is simply put, eye candy. Check out a few of my favorite picks this year and get inspired with some summer must-have trends and inspo below.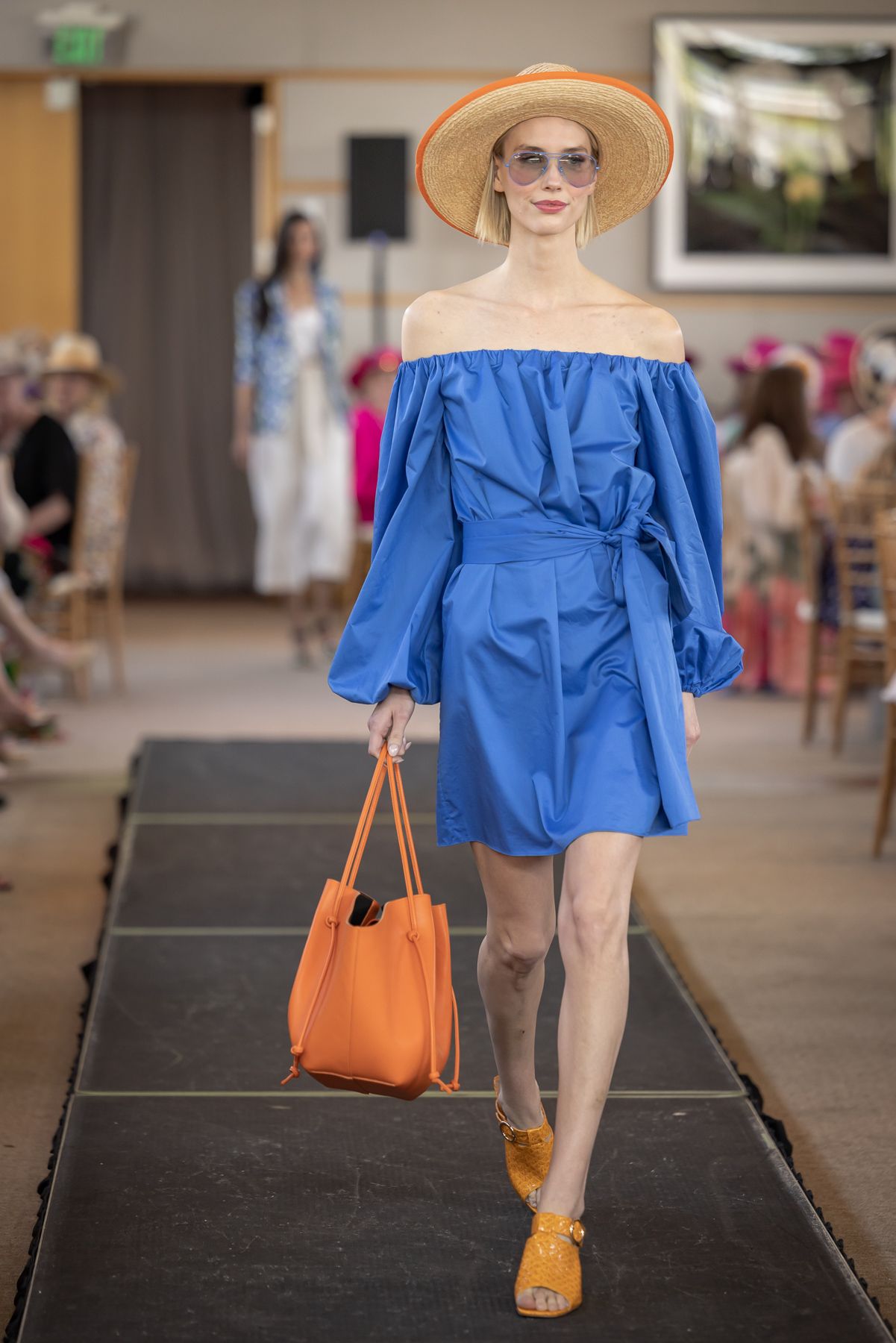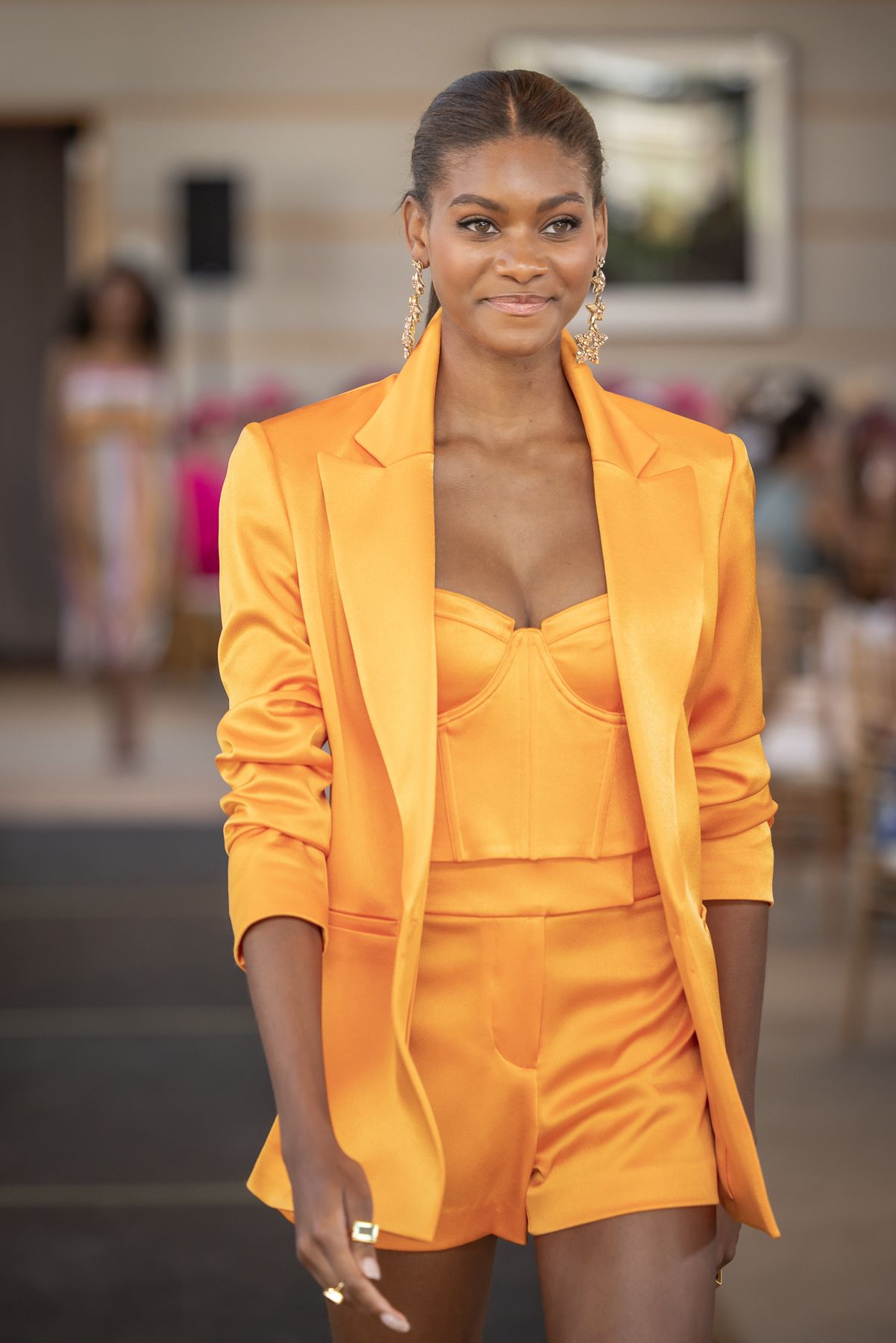 Monochrome looks are everywhere and an updated modernized three piece suit is just what you need for a stylish, chic, and easy look all spring and summer long.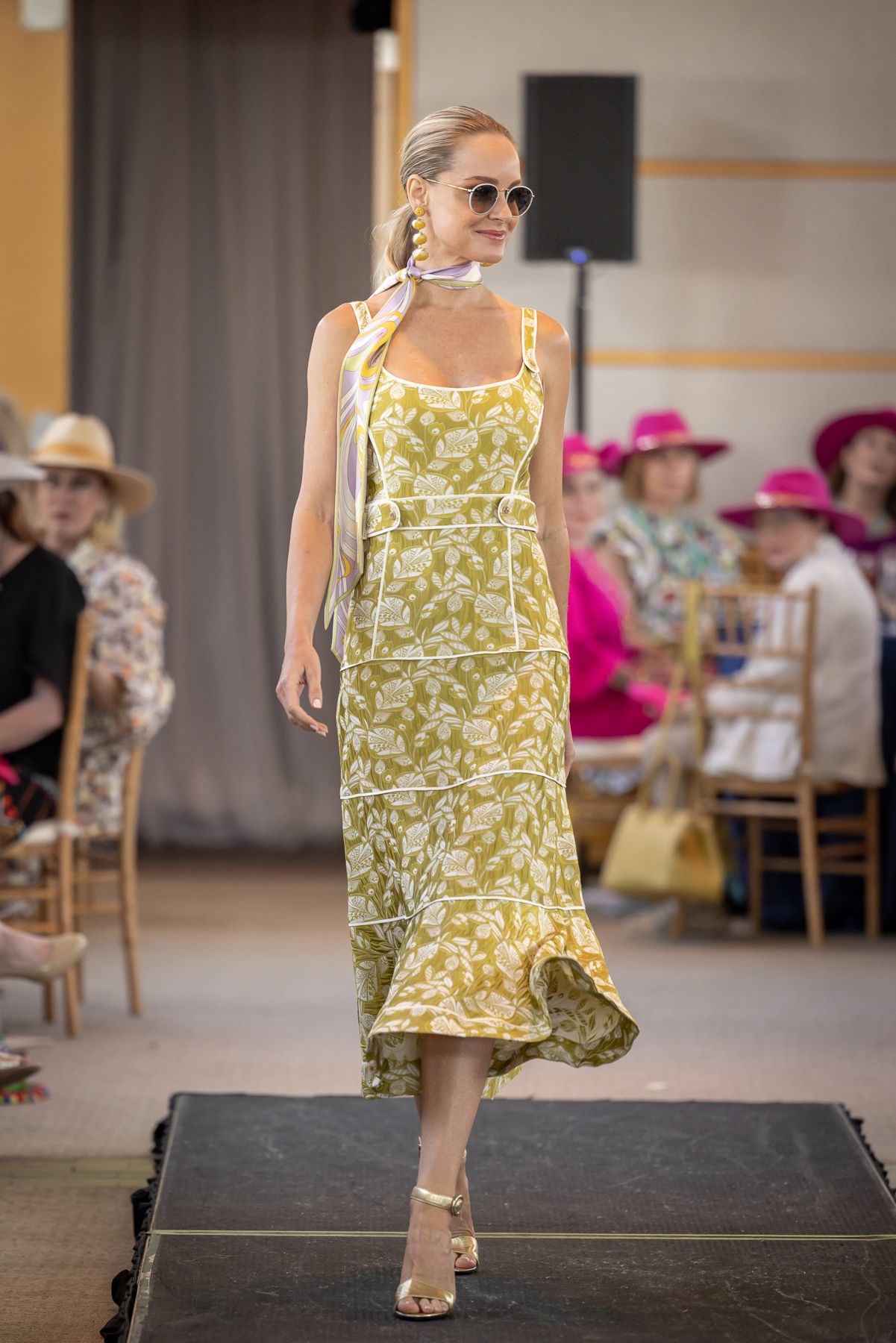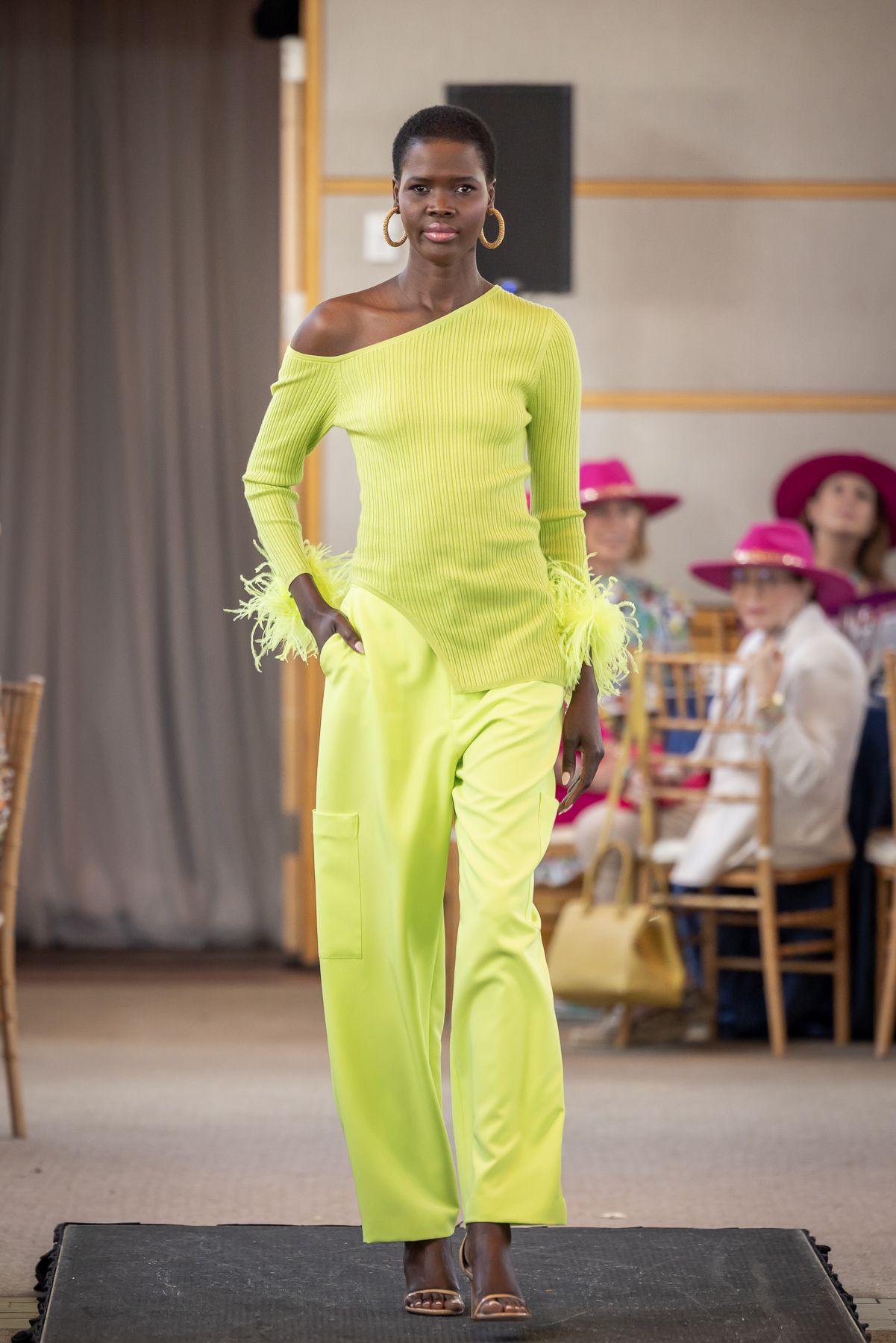 Bold neon colors are IN and you will see shades of yellow, orange and green everywhere this year in every style!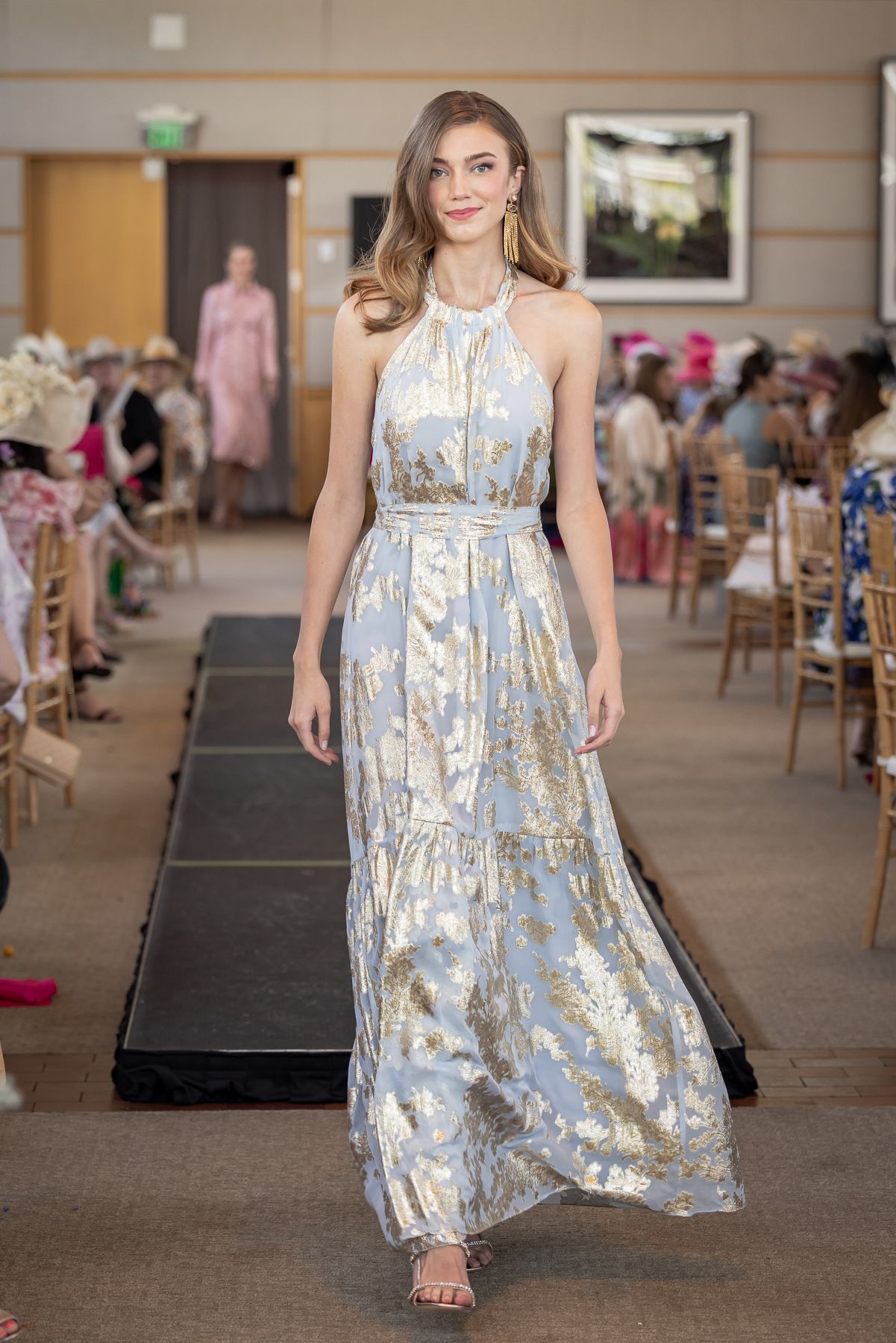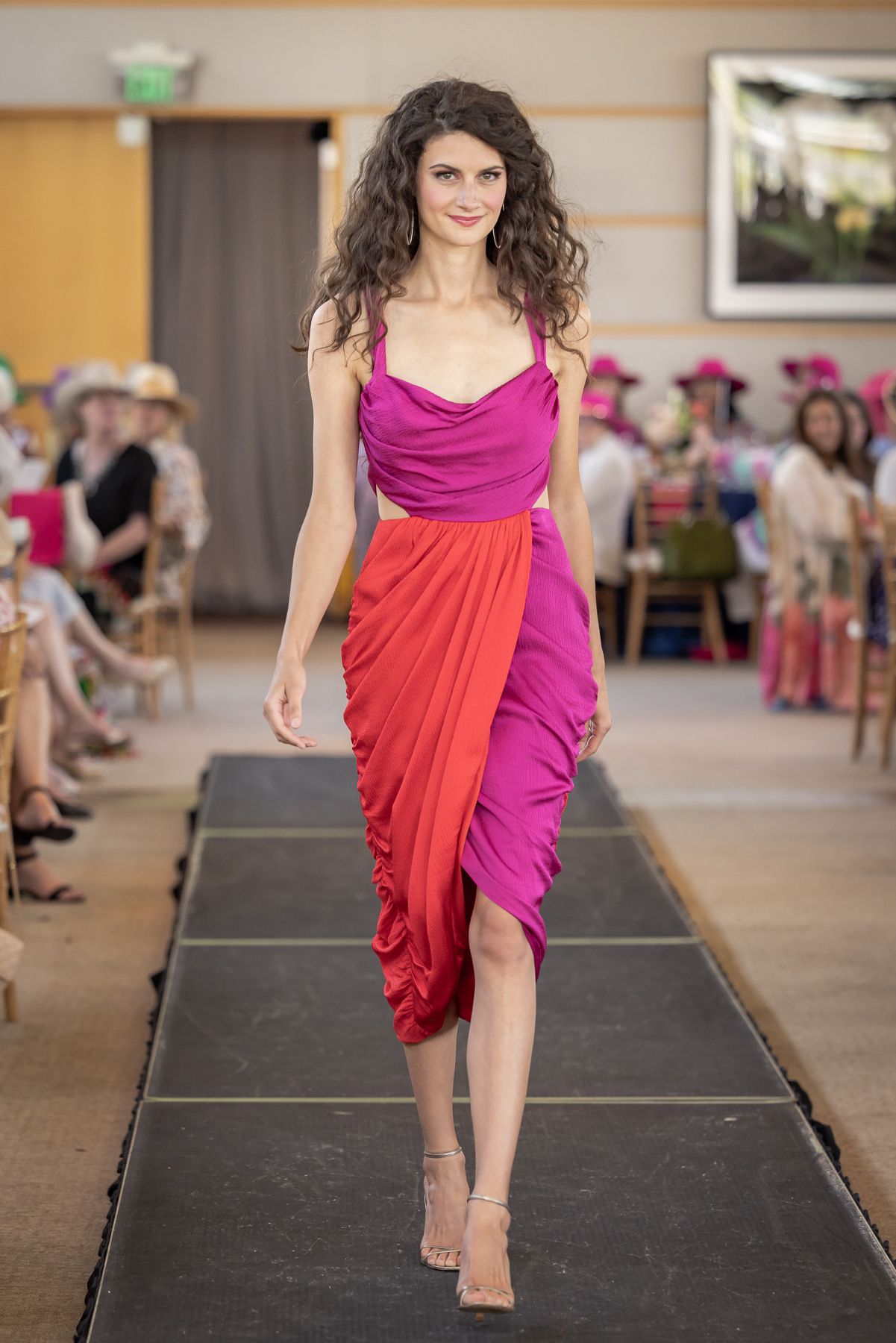 Colorblocking your favorite bold colors is a spring / summer top trend. Sultry silhouettes with cut-outs modernize an 80s trend and bring two popular styles together this season.