Timeless design is a key factor in creating a truly curated, deliciously layered home that looks like a million bucks. Updated, classic style instantly feels current, chic, and inviting.
KF Tip ~ When you choose the right pieces, they can last a lifetime, no matter how your decor changes and evolves. Well chosen, statement pieces will always evolve with you.
Designer and lifestyle expert, Kathy Fielder, knows a thing or two about curating a perfectly timeless capsule collection that will last for years to come. KF knows the secret is key pieces that will look good now and for decades that are simply timeless and can work well in any room.
KF says, "Sometimes all it takes is a simple coat of paint or new fabrics and finishes to create a lush and lovely room that is a work of art."
Let Kathy show you some of her greatest ideas to help you create spaces you will love in your home that are not only beautiful, but inviting and gracious in style.
Timeless Pieces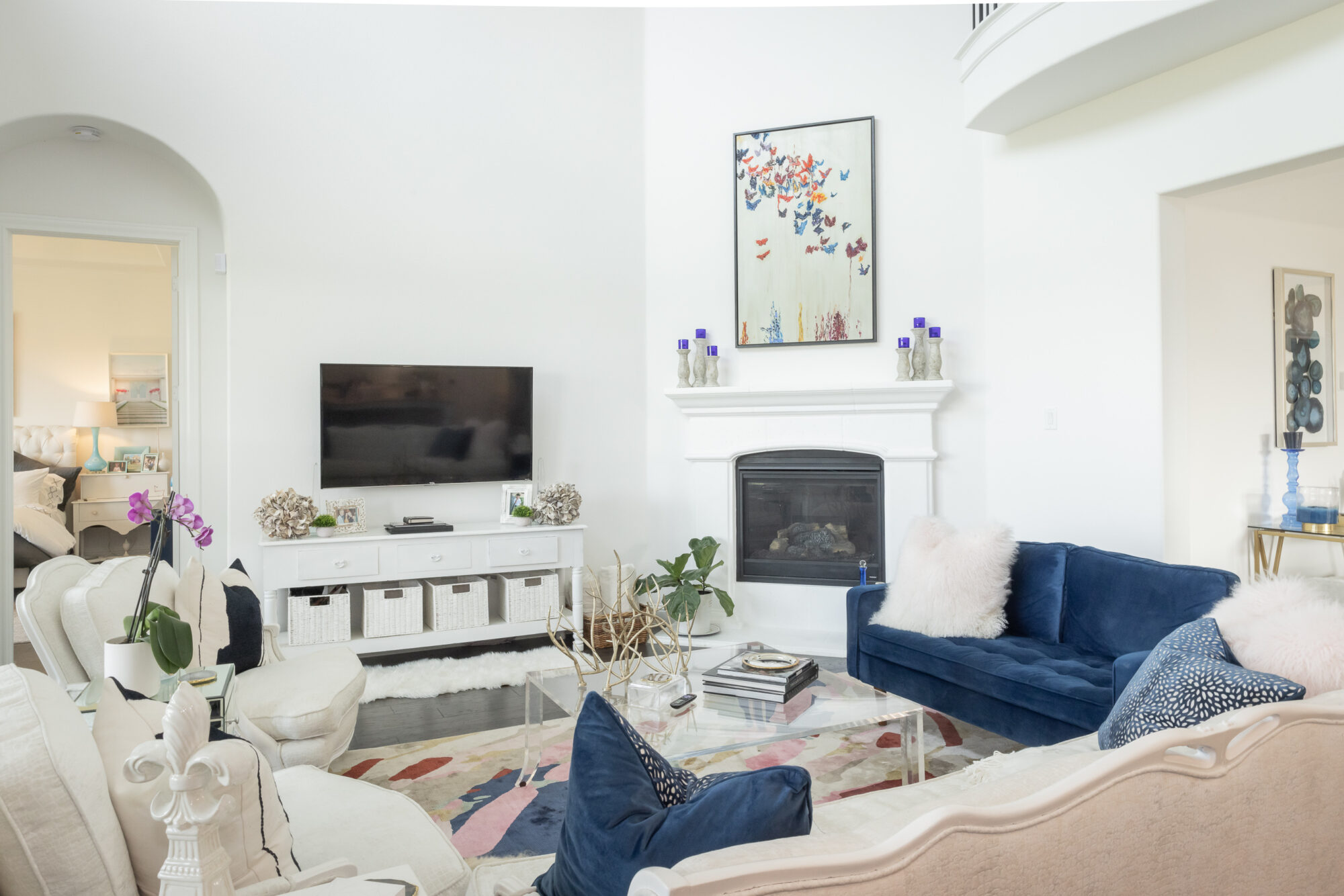 An arsenal of fabulous furniture is simply one of the finer things in life. Having beautiful, timeless, key pieces makes it easy to style out your home in a way that you adore, with the pieces you adore.
Keep an eye out for little details that make a piece special, such as the legs of a sofa or the hardware on the drawers.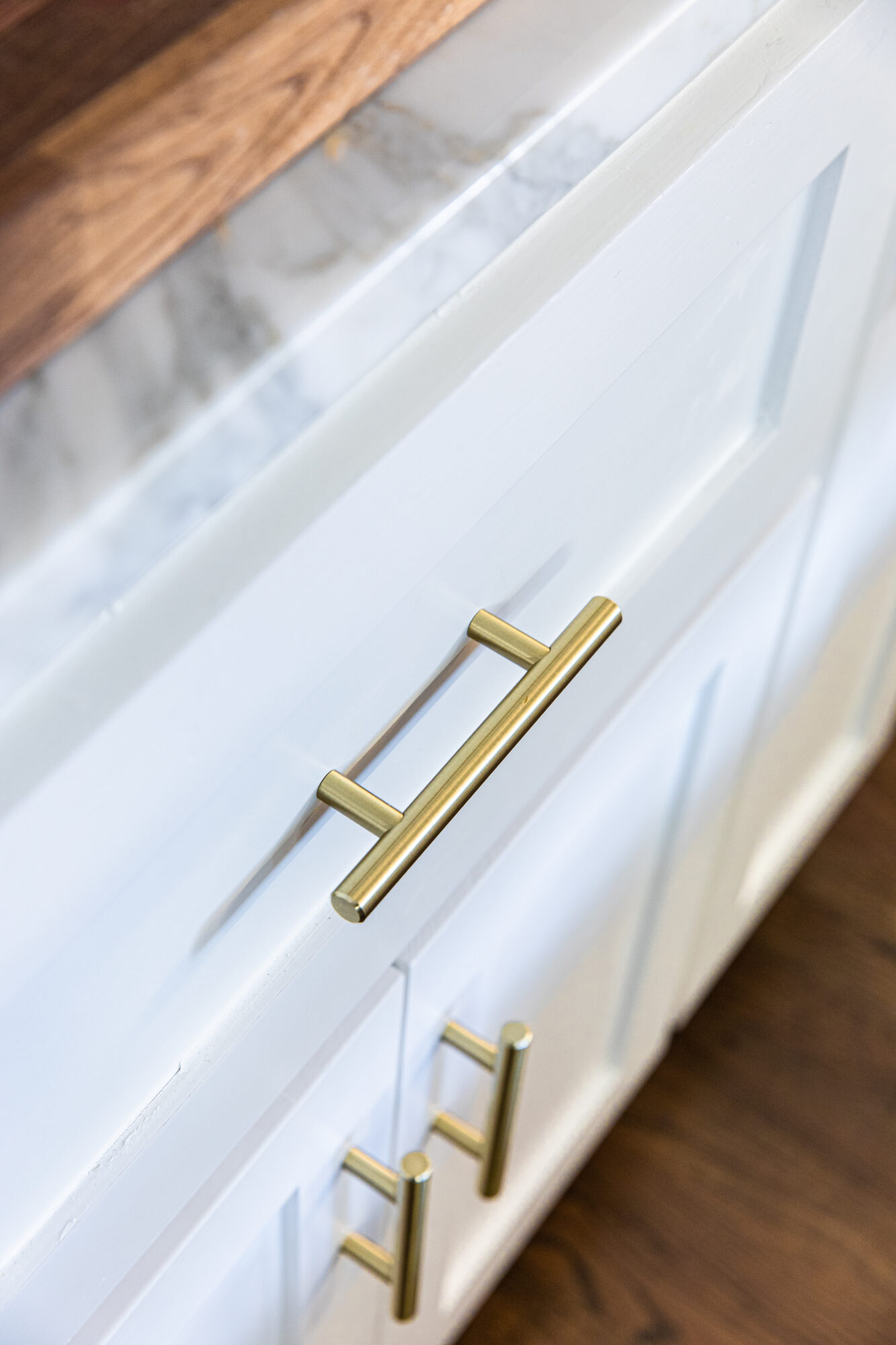 One of the easiest ways to refresh your pieces is to add a new pull or handle, or snag some super-chic acrylic legs like these from Amazon and transform a simple bench or settee from drab to fab in almost an instant!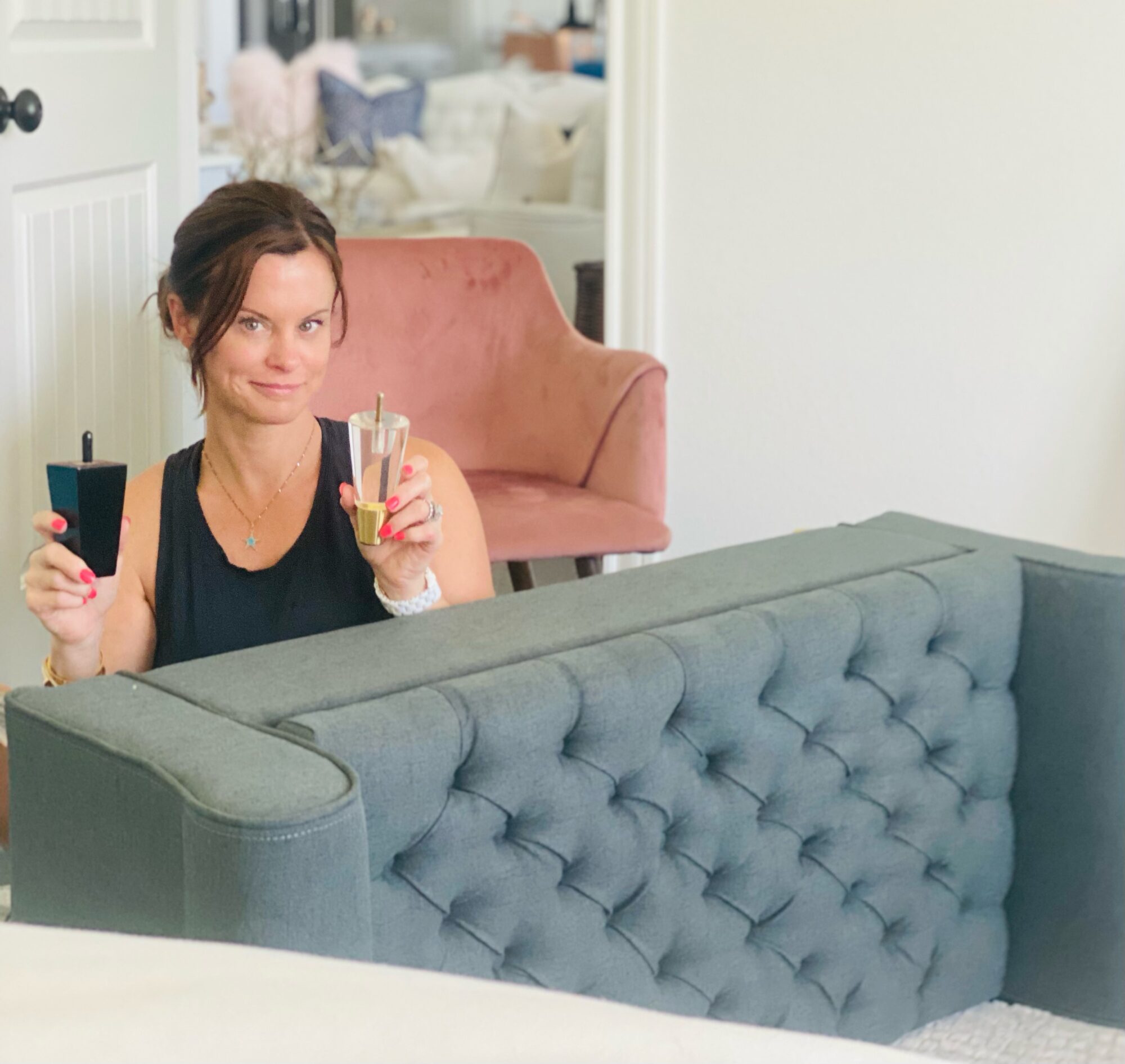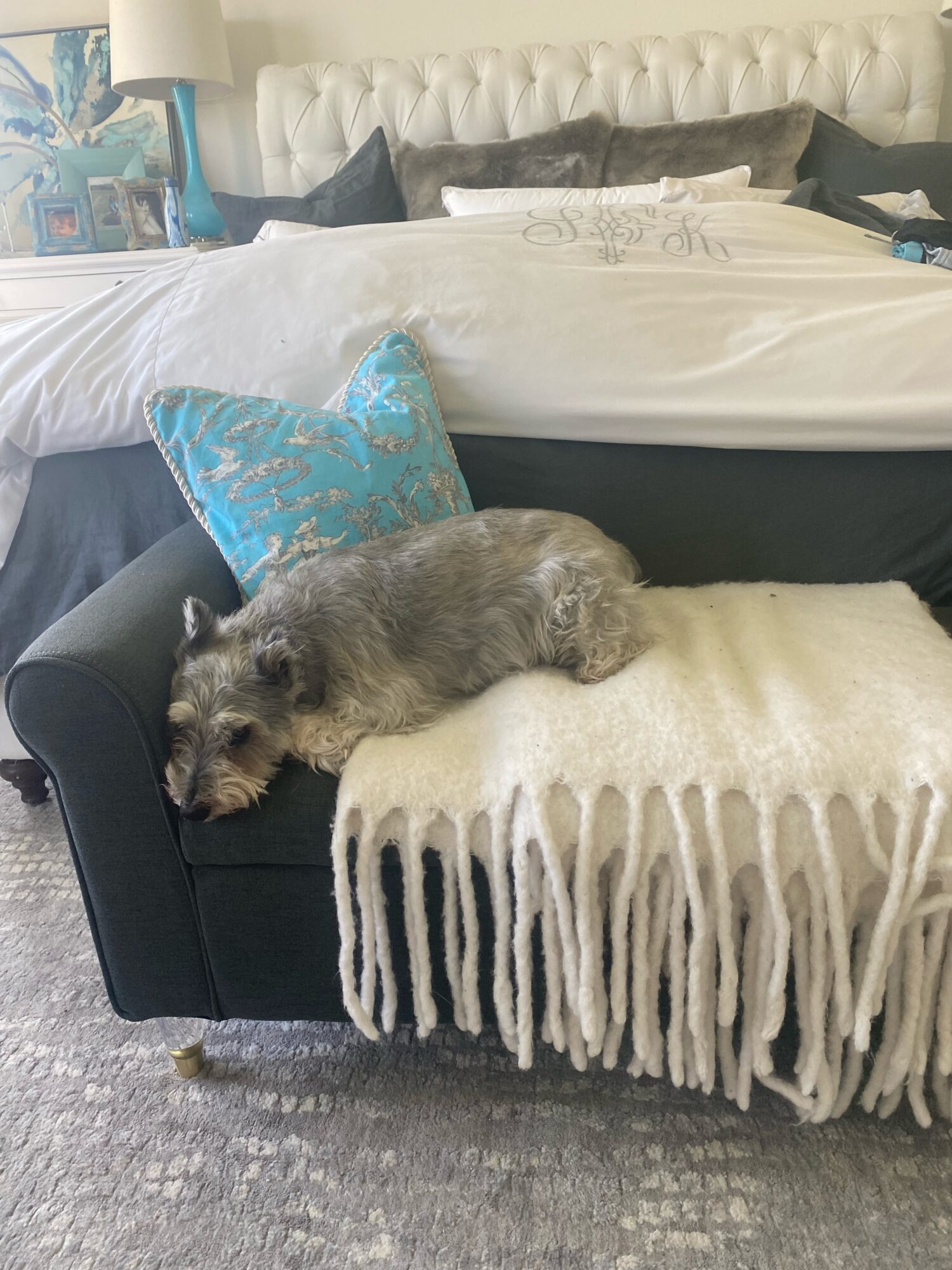 Look for shapes and styles you love! Upholstery, colors and hardware are easy changes that make big impact. When searching, if the "bones" are there, you've found the right piece.
A new finish or fabric transforms any find into your own personal creation. If you find a classic shape, and want to make it a little more modern with the addition of textiles – mixing the new with the old to make it yours – gives your home authentic designer appeal.
Keep Your Options Open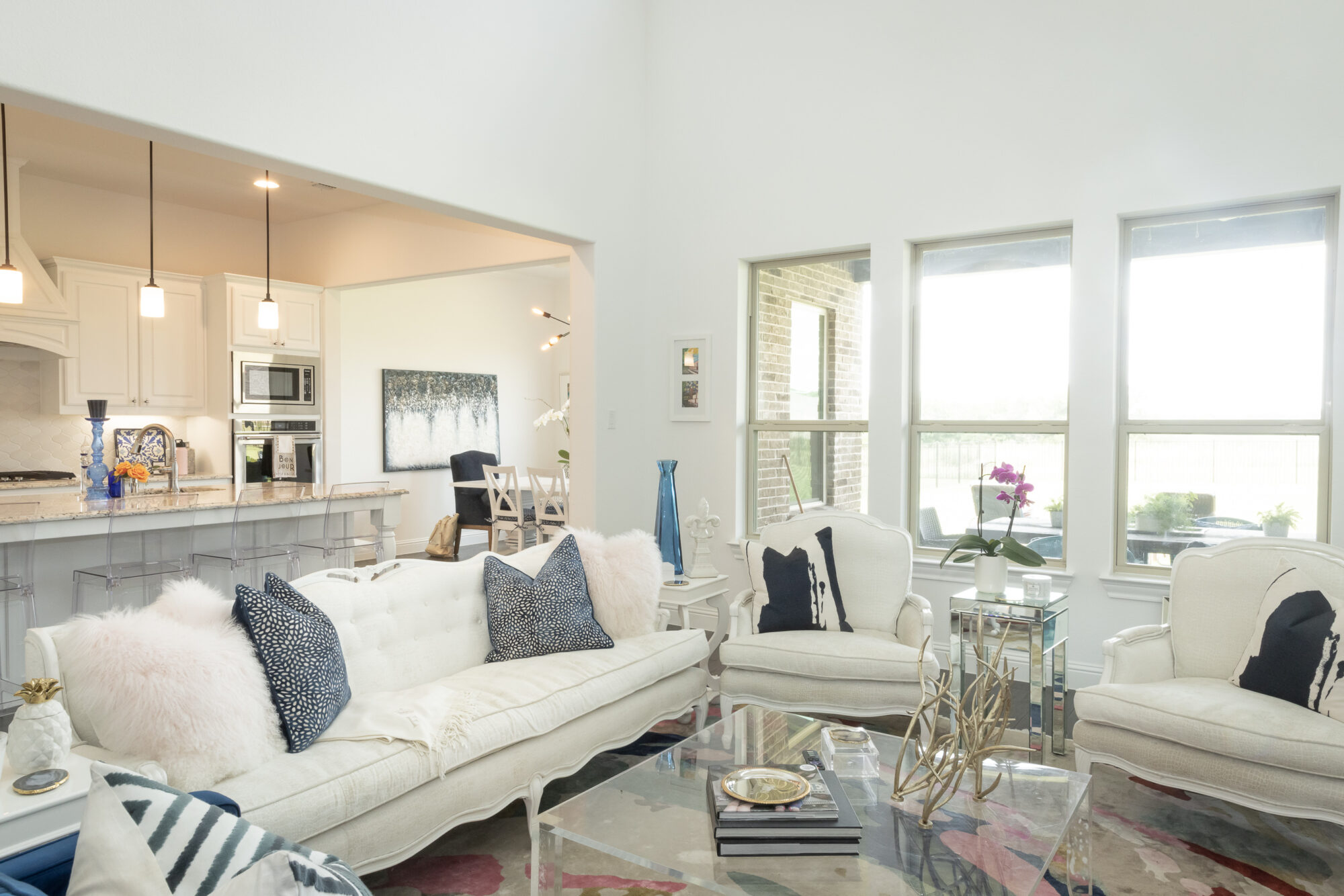 KF Tip ~ Choosing the right furniture for your room isn't rocket science. It's all about styling and choosing timeless classics that fit seamlessly into your lifestyle that make you smile when you walk through your home. It's so important that your home gives you a sense of peace and serenity.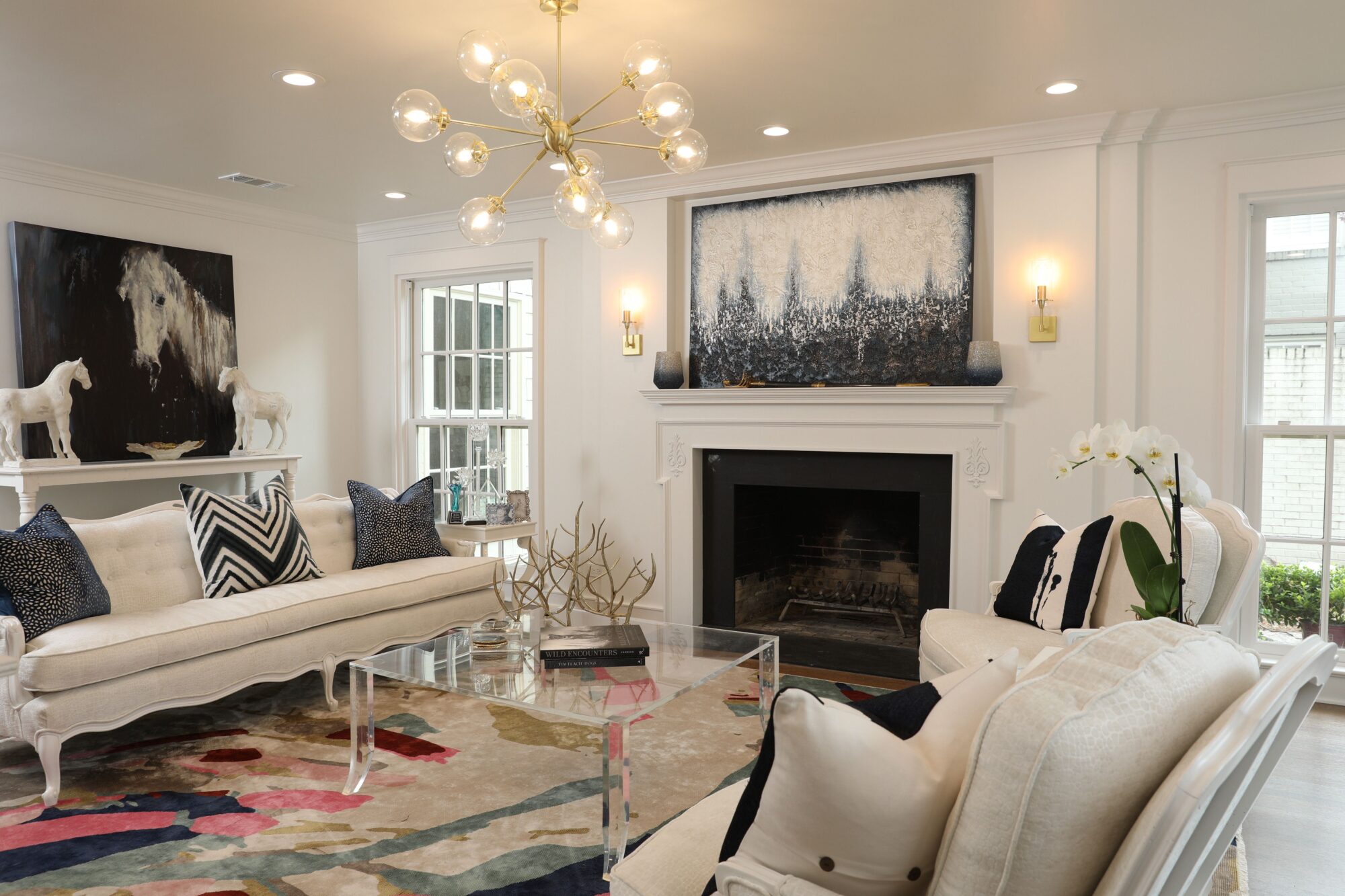 Mix things up! Changing the layout of a room can be an easy refresh that makes a big impact. Play around! Move pieces around! Have some fun and make brilliant spaces to entertain, rest, relax and unwind.
Vintage is Always Stylish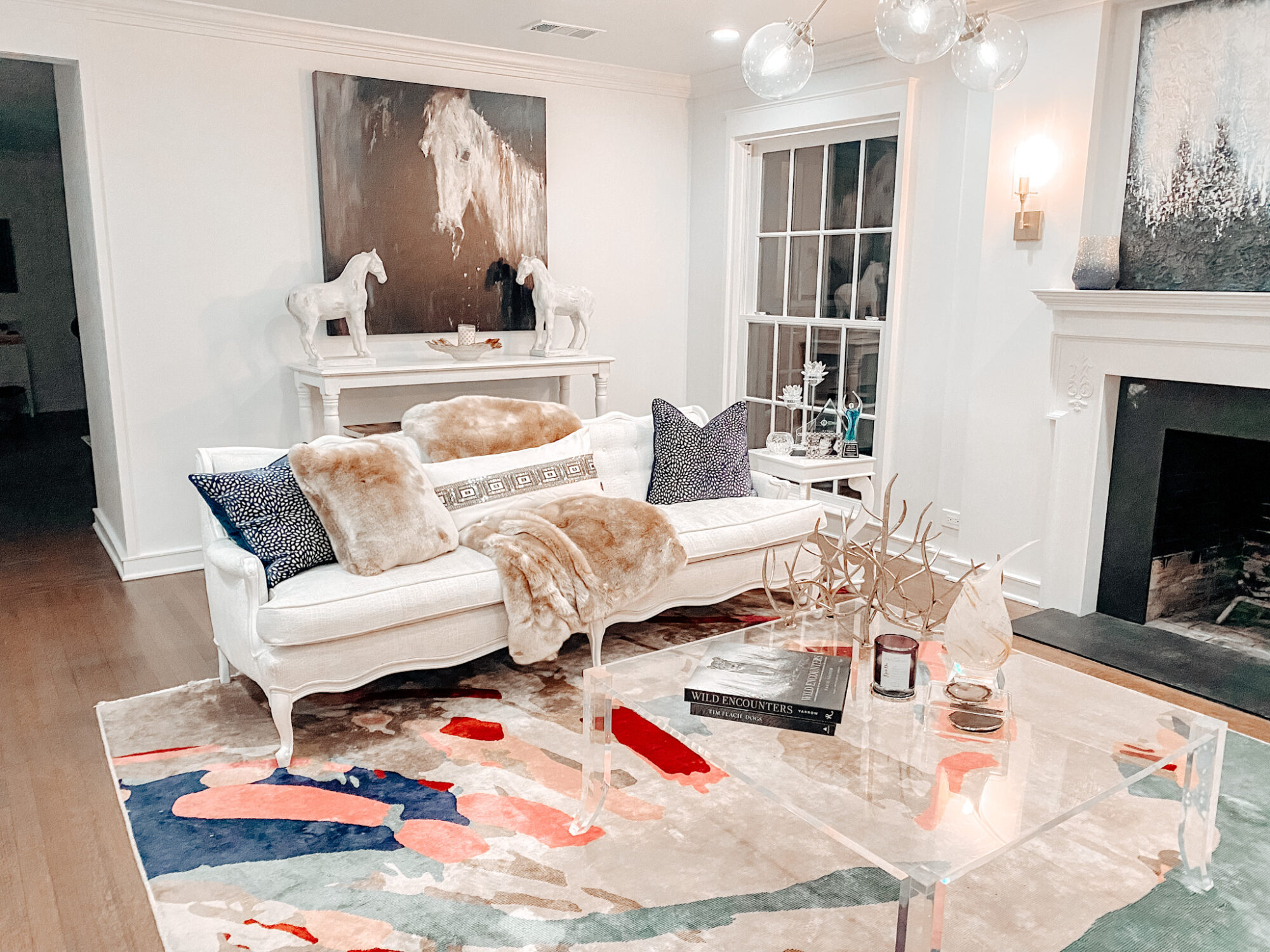 Vintage finds are one of the best ways to achieve a sophisticated, elegant and current designer space, not to mention they are great for the environment as well. Mixed with new and modern pieces, a classic like this vintage sofa is an instant showstopper. A conversation piece that is as comfortable as it is beautiful. A modern acrylic table keeps the room light and airy with a current appeal and aesthetic.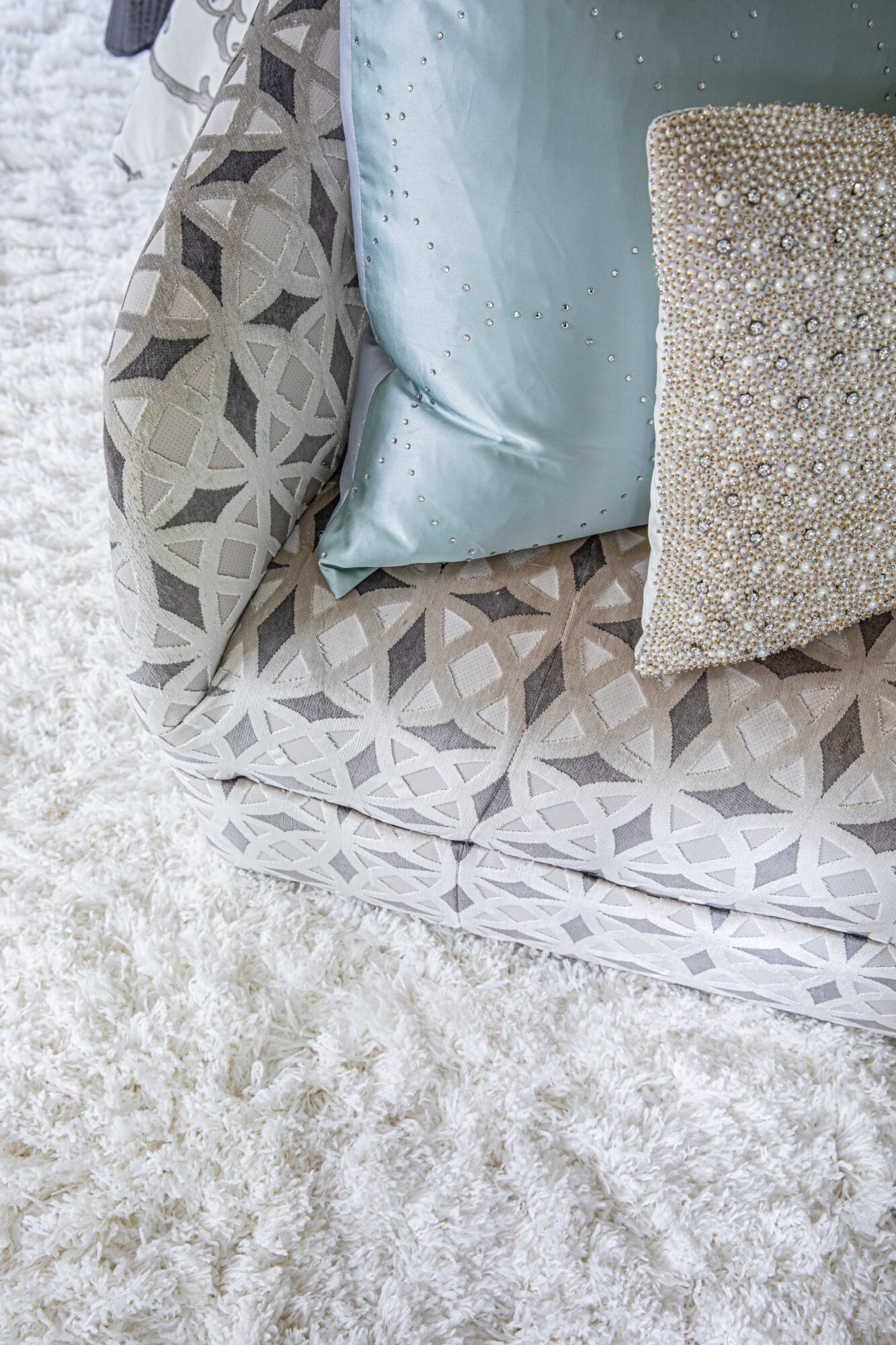 KF tip~ Cushions matter on upholstered pieces! Spend the extra money and make sure they are the best you can afford so they are soft and comfortable.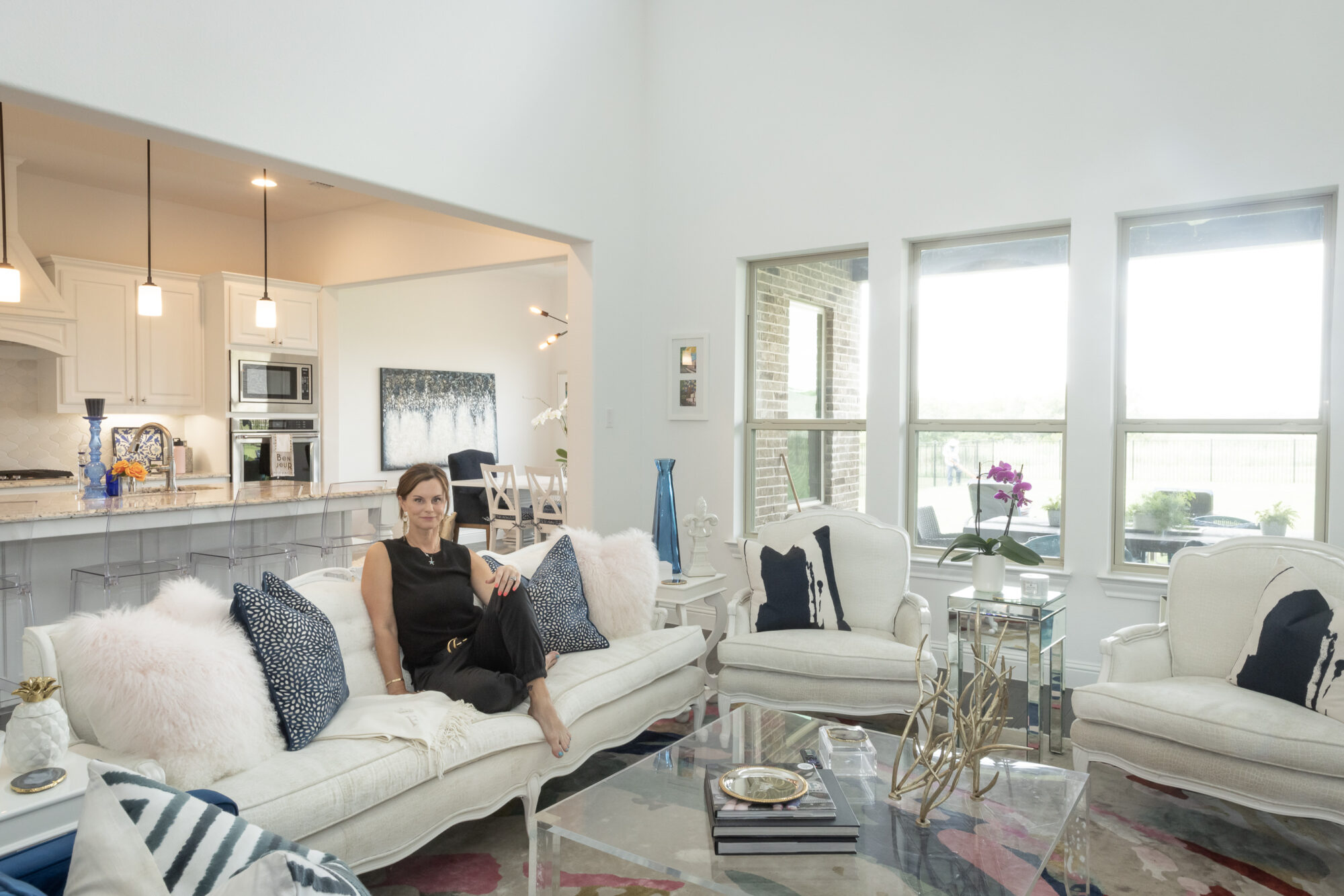 Think Outside The Box
Great pieces transform a space. Utilize paint to make the space a white, blank canvas, or add layers with some saturated colors.
Get creative! A bar doesn't have to be the norm. Personalize a piece you love that works for you and makes entertaining easy.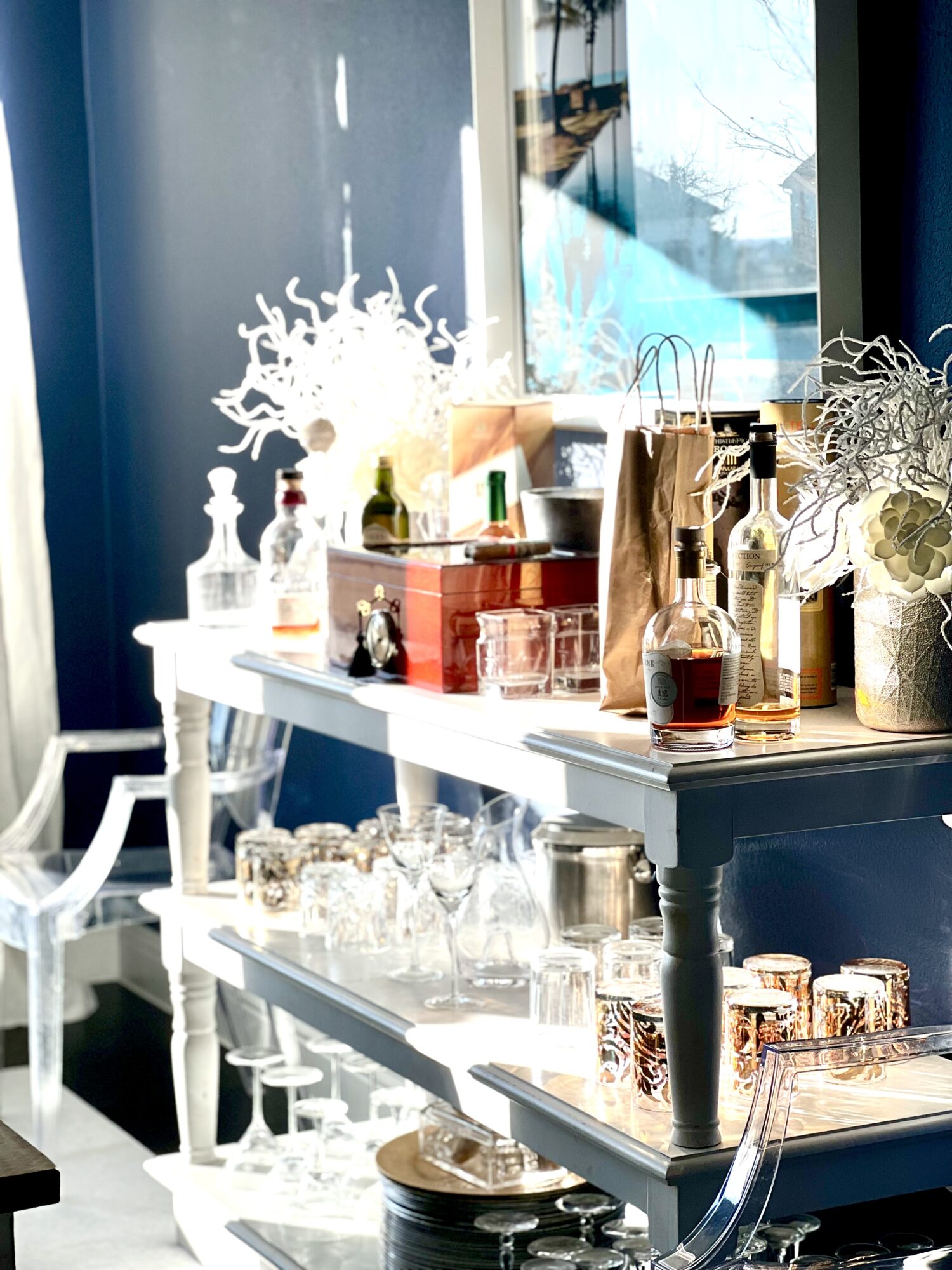 A simple, yet elegant lucite tray can be used in a bathroom for soaps, towels and candles.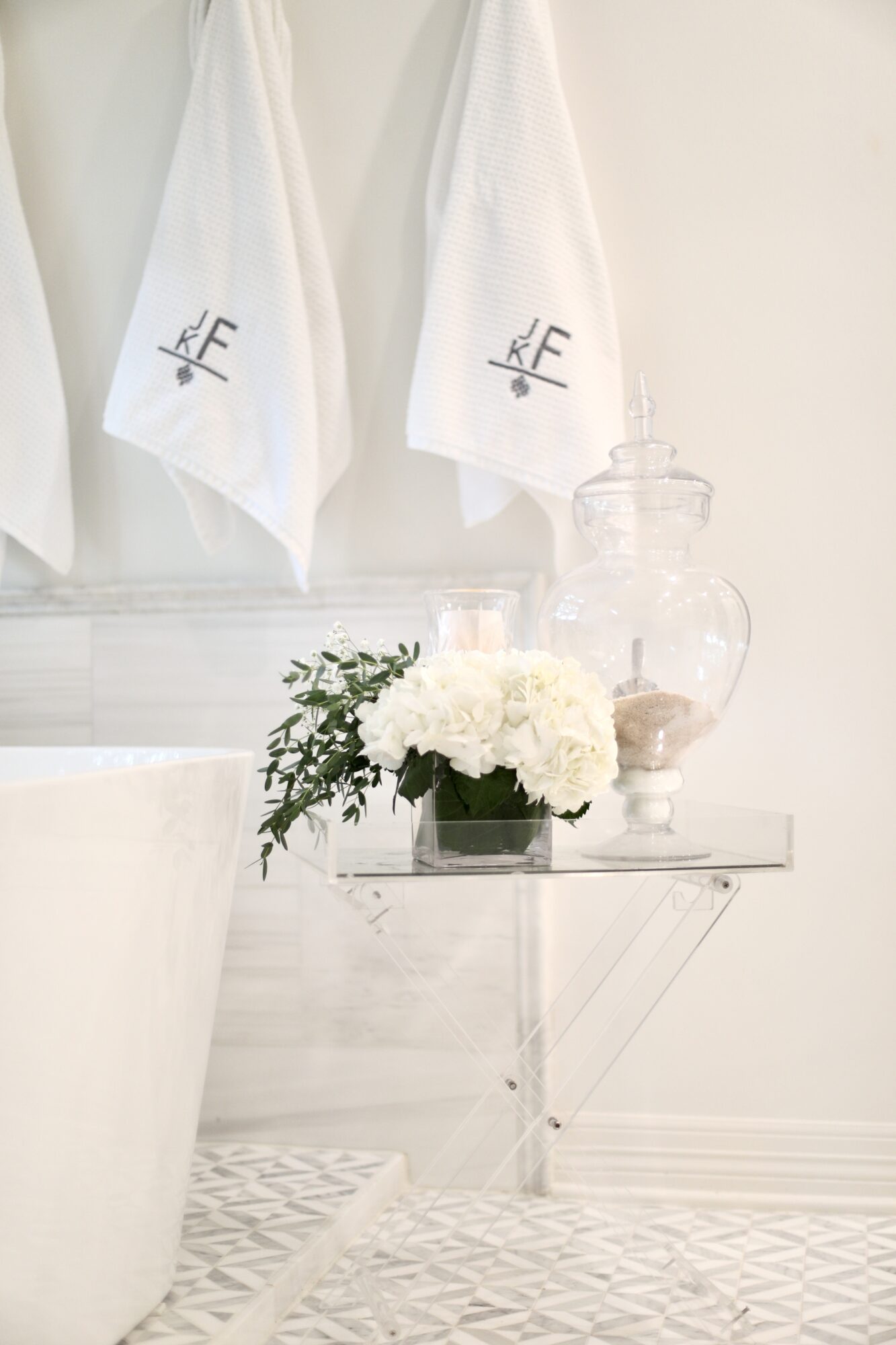 You don't have to have built in shelving to make a library. Decorative etageres with careful editing become a lovely display piece in any libray. A small room can turn into a luxe library with the right furniture, accessories and textiles, as well as proper storage and thoughtful, beautiful displays.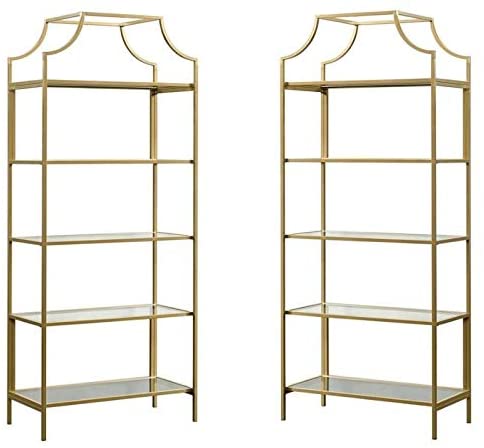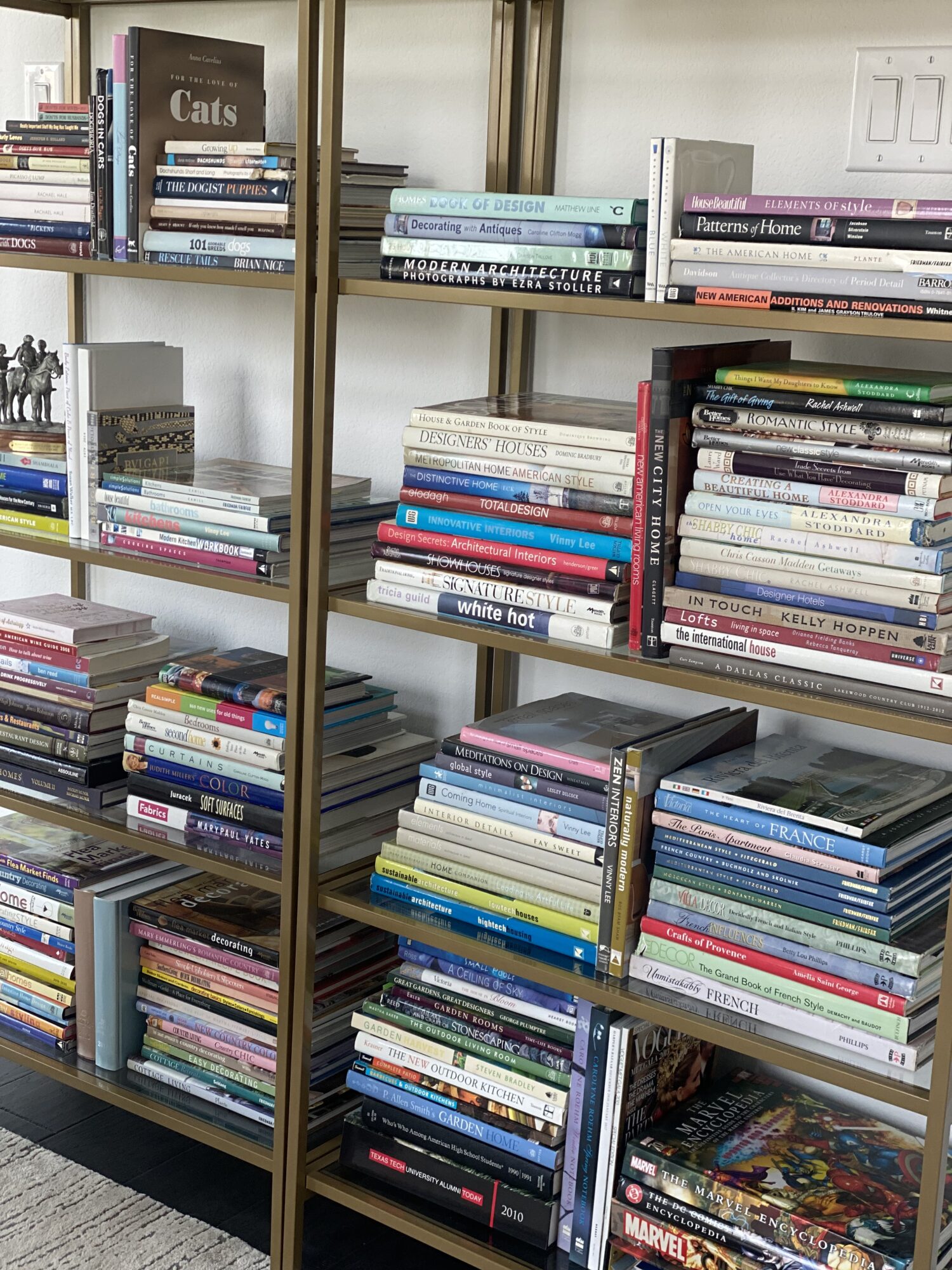 Functional pieces can be used as decor, and organization is one of the KEY tenets in making your house look and feel beautiful! The biggest element to make your home welcoming and inspiring are YOUR special touches that make it look and feel your own.