There aren't many people that know more about styling your perfect bedroom than our EIC, Kathy Fielder. From lush textiles to the perfect lighting, a spectacular bedroom does not just happen, it is perfectly planned to the last detail. When done well, it will truly become your oasis, and the place that you can wind down, rest, and recharge. We had a chat with Kathy to get her thoughts on how she approaches making a beautiful bedroom, and the best way to make sure it is a haven for you.
Color Scheme
Color does make your room more appealing to you and is one of the easiest things you can do to transform a space. Blue, cream, grey… These colors tend to create a relaxing oasis where you can revitalize your body and spirit.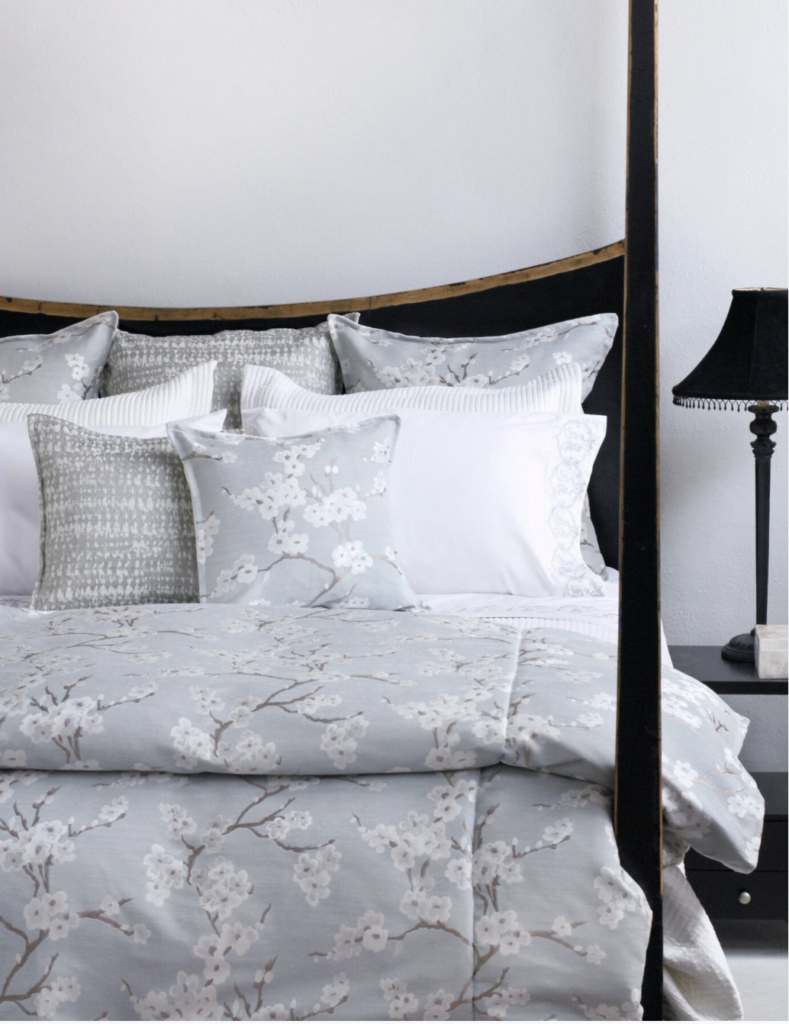 Does color feed your soul? If you need to surround yourself with happy, saturated hues, then opt for a color scheme that's a little more outside the box. Look for something original and exciting. Kathy suggests deep jewel tones paired with a charcoal grey for a refined palette lush with color.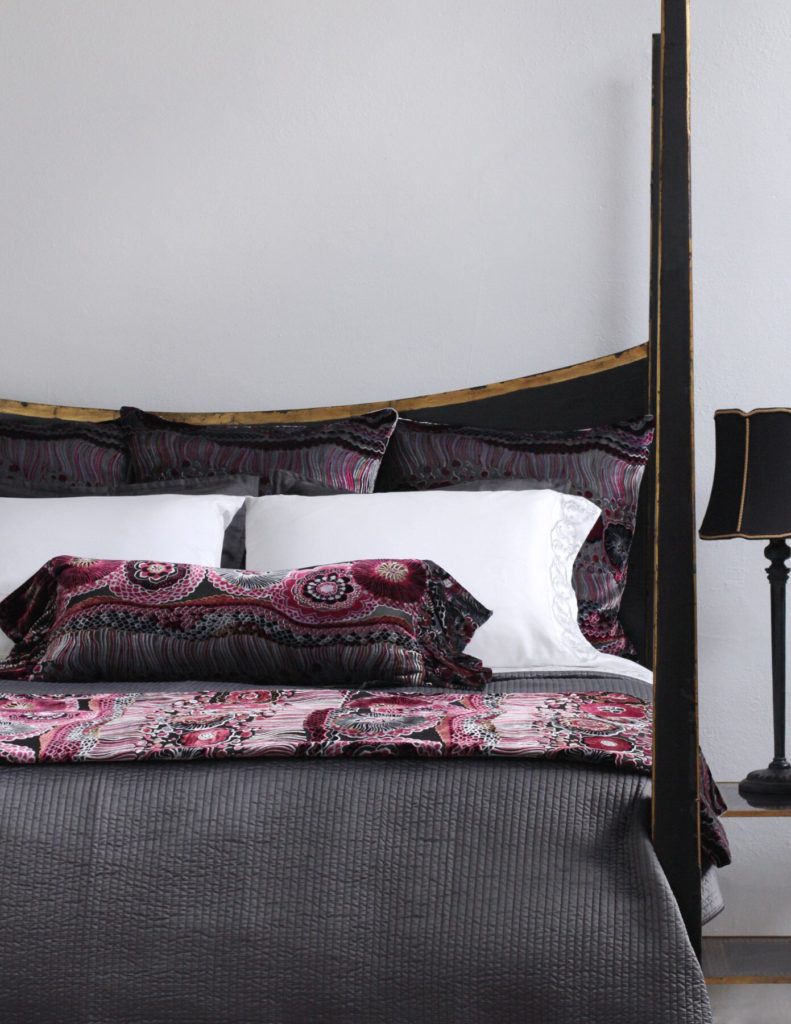 If bolder and brighter is your motto and you're ready for a little spring in your life, different shades of coral accented with turquoise might be your perfect choice.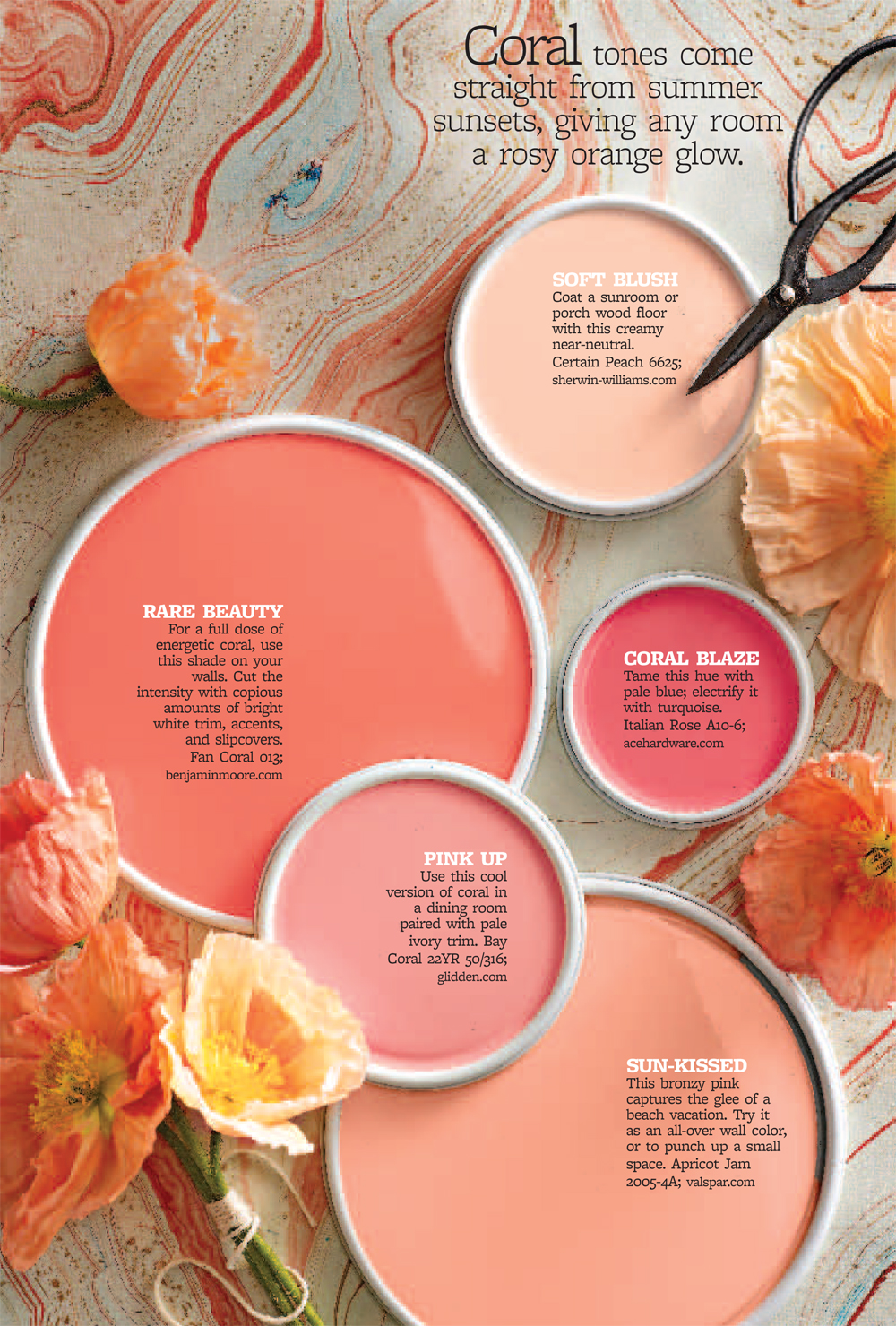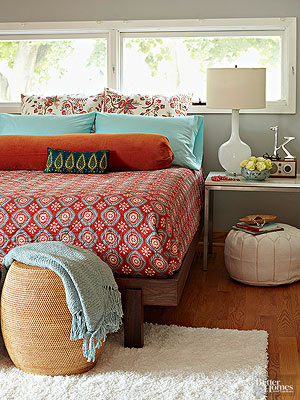 Wanting color that feels a bit more neutral? Blush is the answer! Blush is such a refined hue. It brings color into your room without being overwhelming. It pairs beautifully with both cool and warm tone neutrals to make your room relaxed and refined.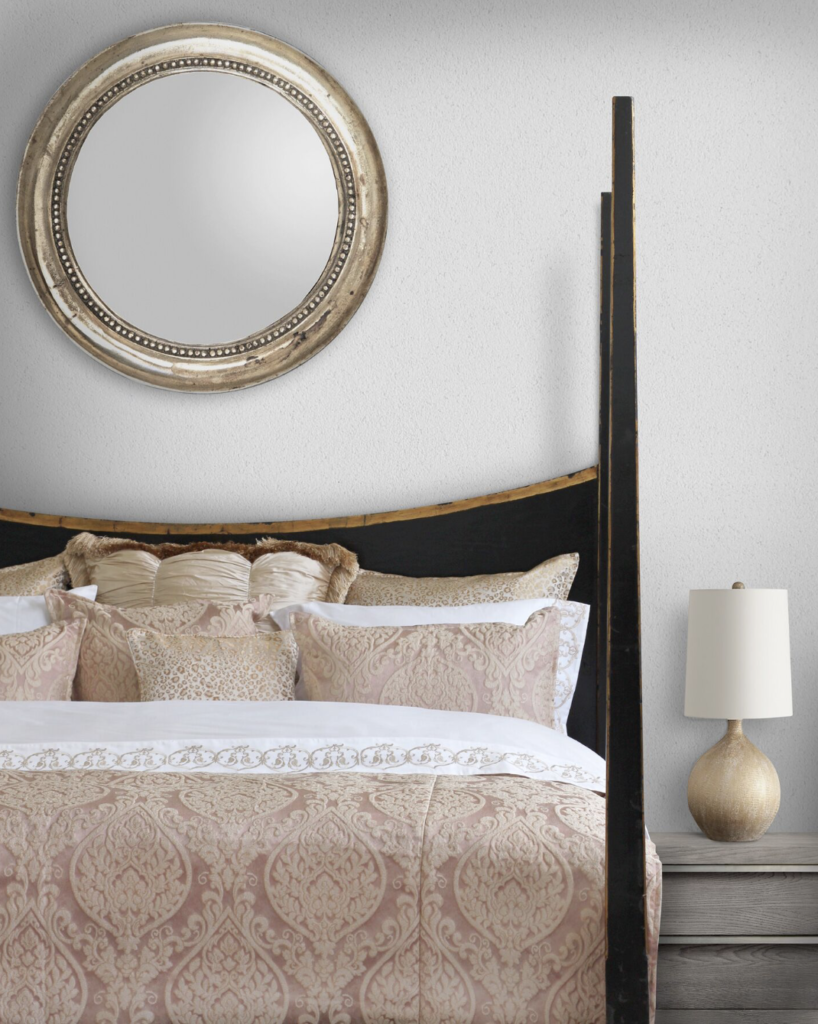 Lighting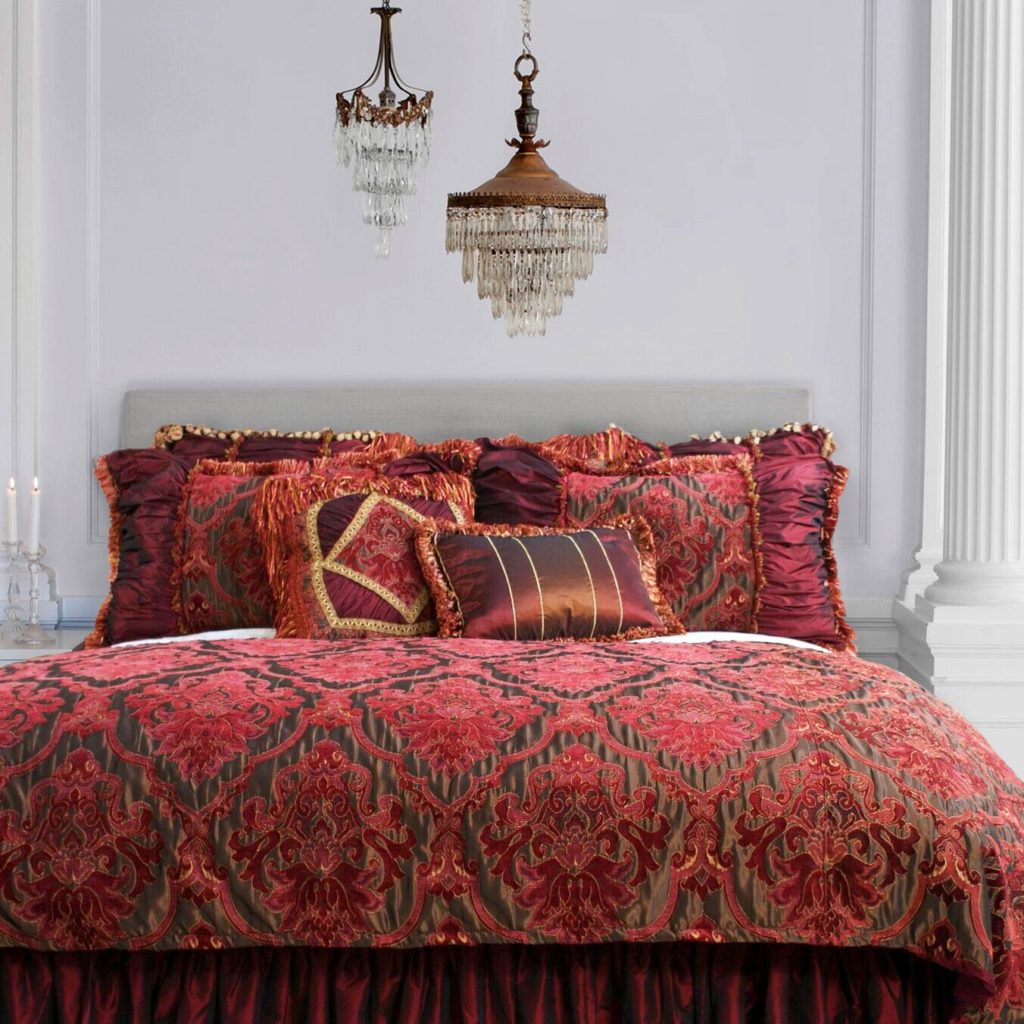 The right kind of lighting at the right time of day is essential for any well planned room. The fact is that lamps, chandeliers, and light fixtures in general add style to your space. Light fixtures personalize your room and help express your design aesthetic, while serving a very functional purpose as well.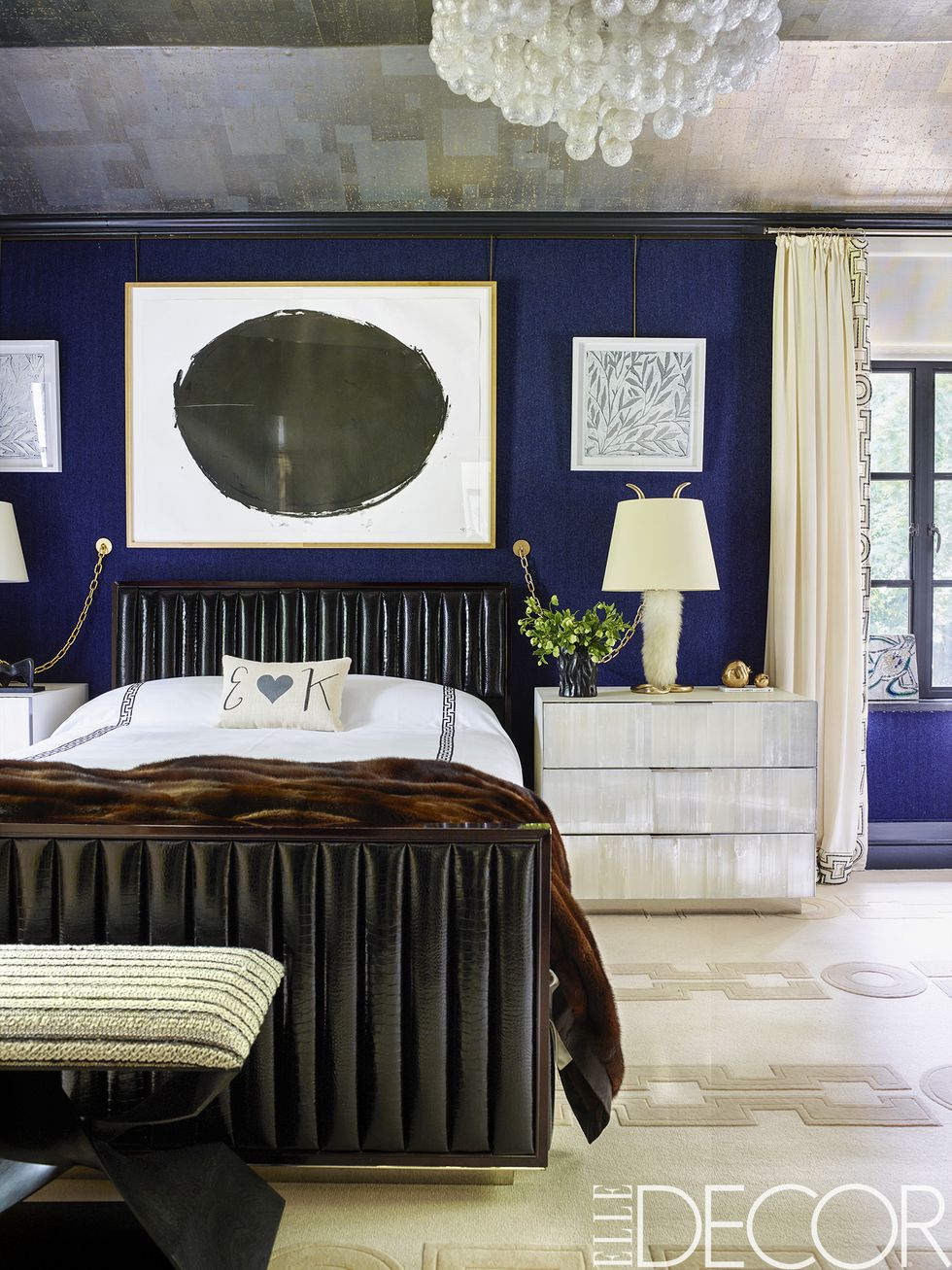 See more inspiring lighting ideas on Elle Decor.
Nightstands
Nightstands finish off and define the space where your bed sits and are completely necessary for a functional bedroom. The fact that they make your room pretty as well and are an expression of your style is just the icing on the cake. They serve as storage, a place to have lamps for ambient lighting, and you can accessorize them with pictures or trinkets that make you smile, allowing you to express even more of your personality.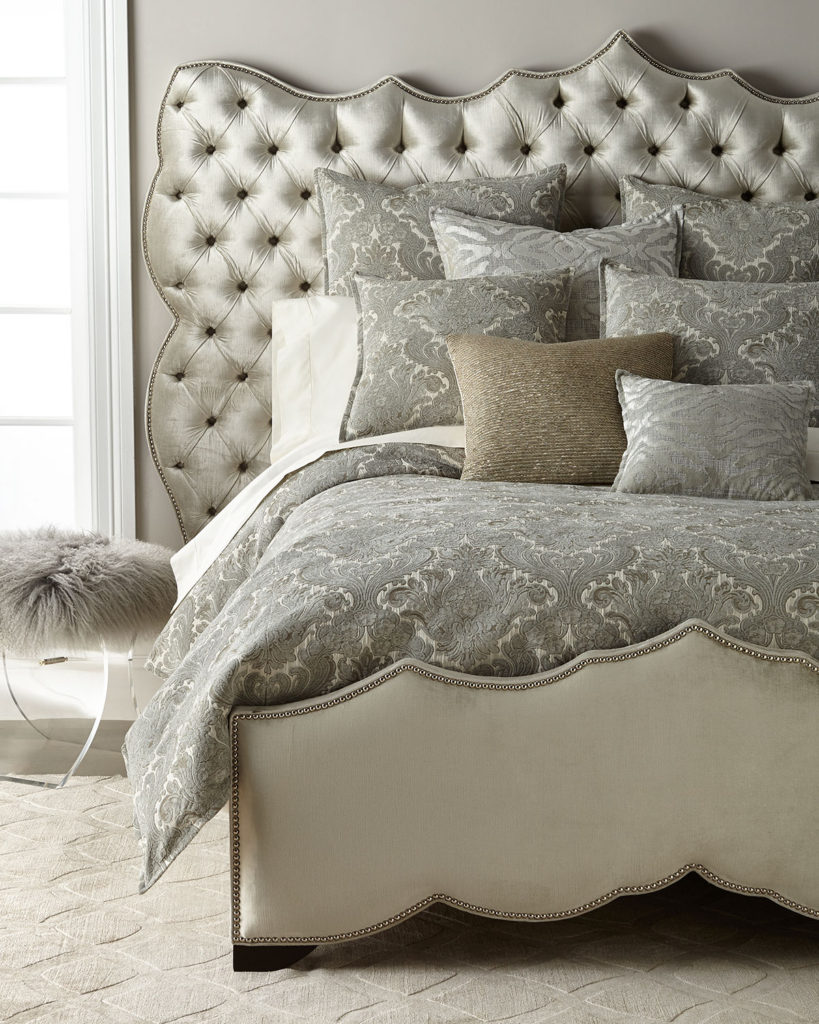 Nightstands can be unconventional! A stool can be used as one and utilized for many different purposes. It also looks gorgeous when paired properly!
See more nightstand inspo on Pinterest.
Bedding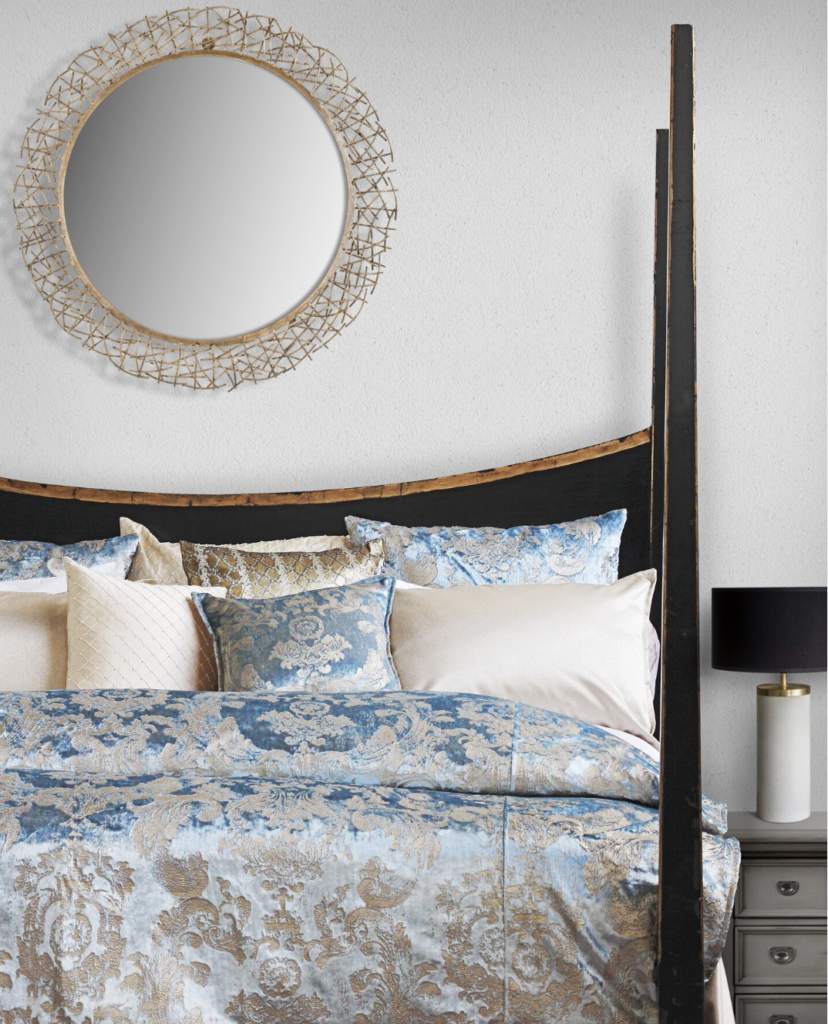 Your bedding does make an incredible difference in the way you wind down, relax, and recharge for the next day. Soft textures and layers are essential for a beautiful night's sleep. Being the CEO of Isabella Collection, Kathy has been designing and manufacturing luxe, designer bedding for over a decade. She advises to surround yourself with patterns or textures that make you happy. A little extra cost for bedding that you truly love has incredible impact on you without you even really realizing it. The textiles you use for your bedding finish off and are one of the most essential factors to create a sensuous, inviting space.
Seating
Faux Fur Throw and Pillow from Isabella Collection by Kathy Fielder Photo Victor Aguirre
Ideally, you need a place to sit in your bedroom other than your bed. A place to sit down and have a conversation, put on your shoes, or surf on your iPad. A chair or chaise, or even a pair of chairs if you have the space, invites conversation and relaxation. Take advantage of the space if you have it, but Kathy advises, make sure that the pieces you put in are comfortable. "There isn't much worse than sitting down after a long, busy day in a chair that's hard or uncomfortable. It needs to be soft and invite you to sit and relax."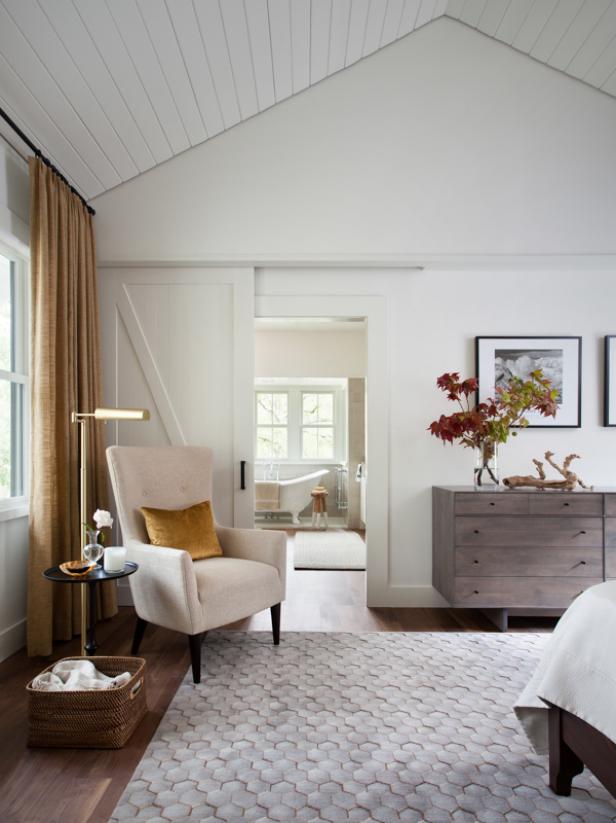 See more master bedroom sitting area inspo on HGTV