Bring The Indoors Out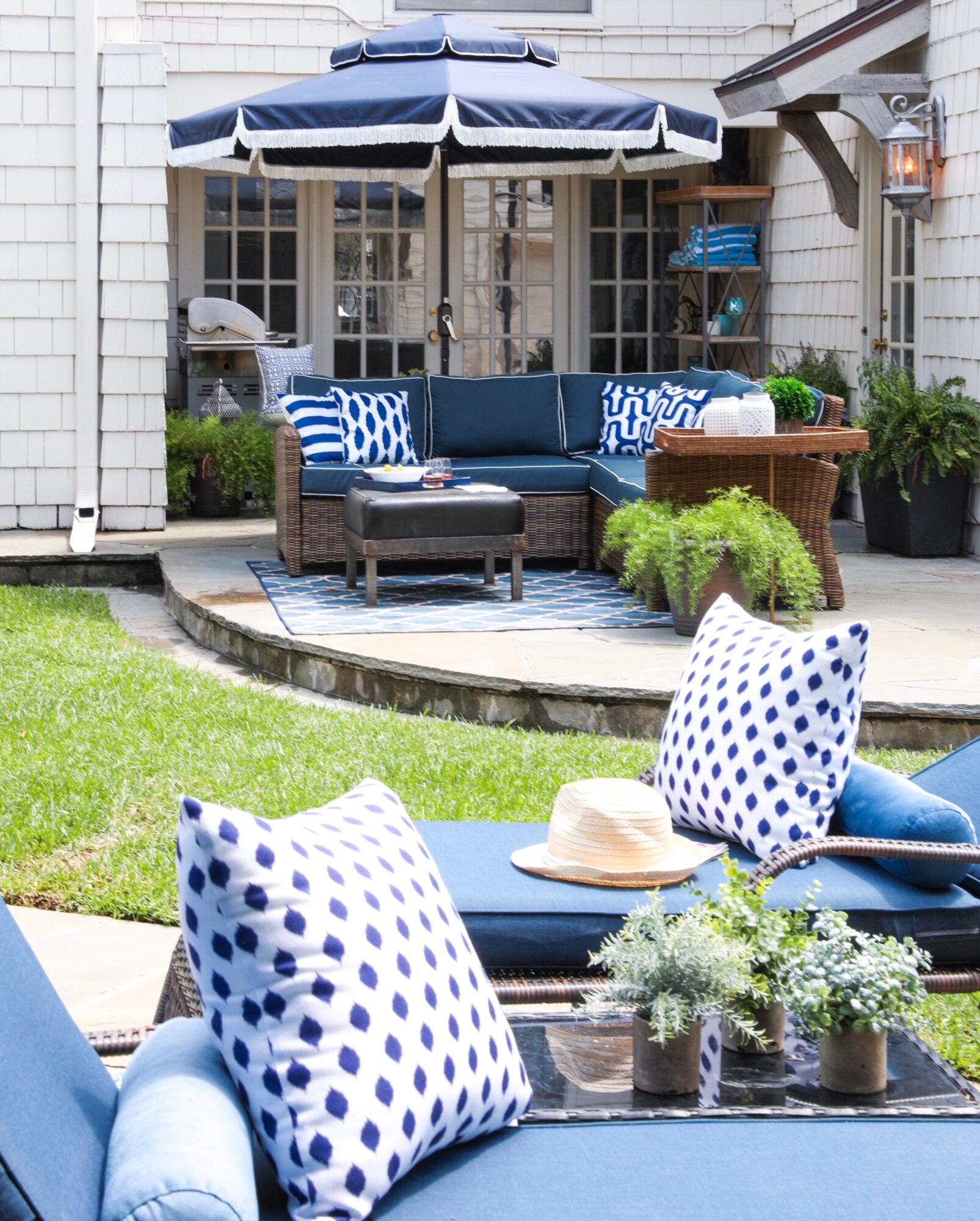 Outdoor living spaces should be just as comfortable as indoor spaces, especially now more than ever. Utilizing every inch of your indoors AND outdoors is key as we continue to remain home more than out and about.
KF tells us, "One of my most favorite places to have a cup of coffee in the morning or a glass of wine in the evening, my outdoor oasis is quite simply one of the best "rooms" in my home. I've cultivated it so that I can live just as happily outdoors as I do in."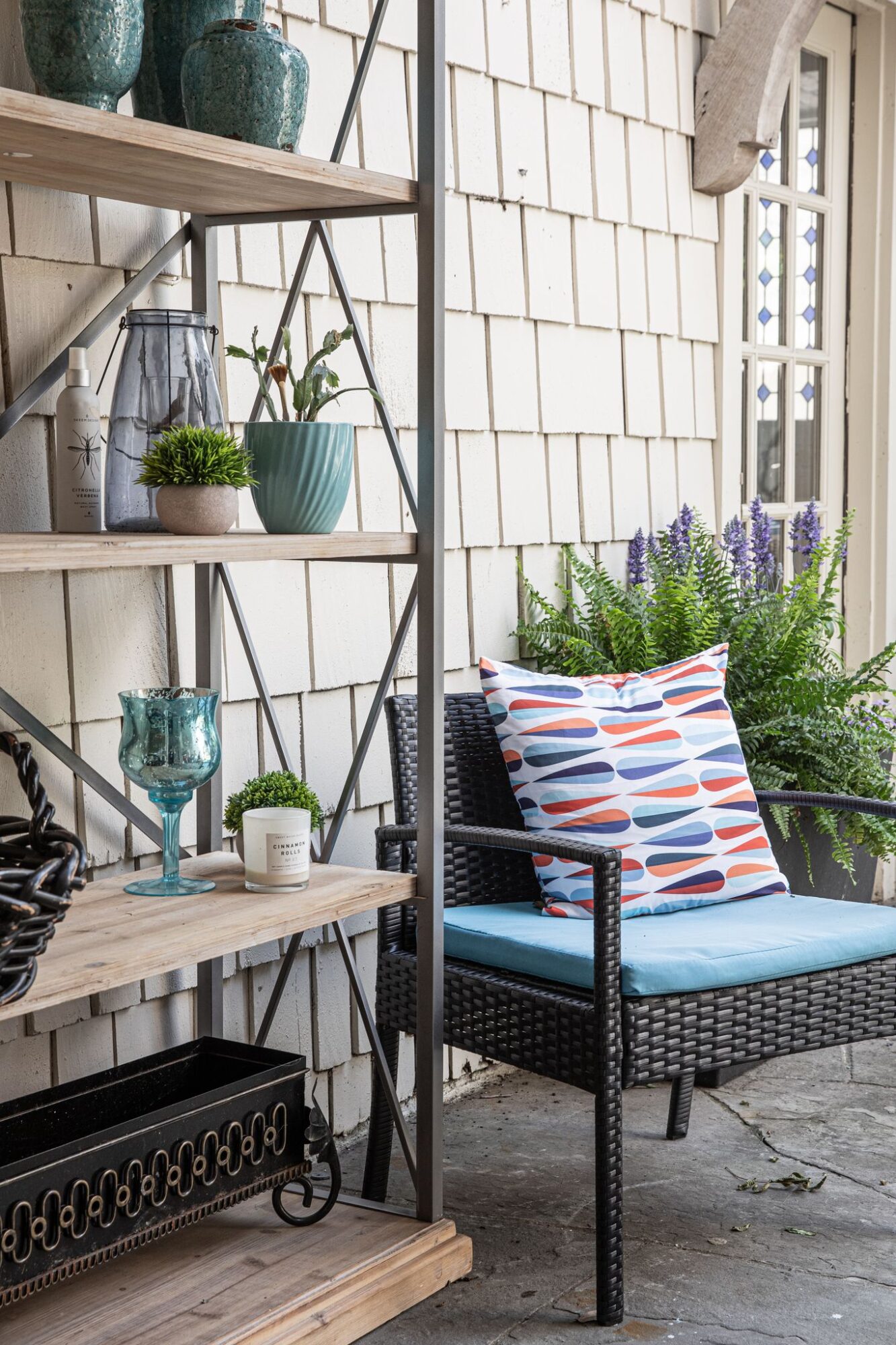 "I made the choice to invest in my new backyard this spring and treat it like a resort. With my family's summer travel schedule at a halt for now, I thought it was time to create something special while we shelter at home." Kathy suggests a comfy sectional, luxe chaises, an outdoor dining area, beautiful planters, and details you might think are only warranted inside.
Textiles, intricate details, comfort are key in your outdoor space. The options are endless in today's market to create something really special when it comes to curating your outdoor oasis, so plan well.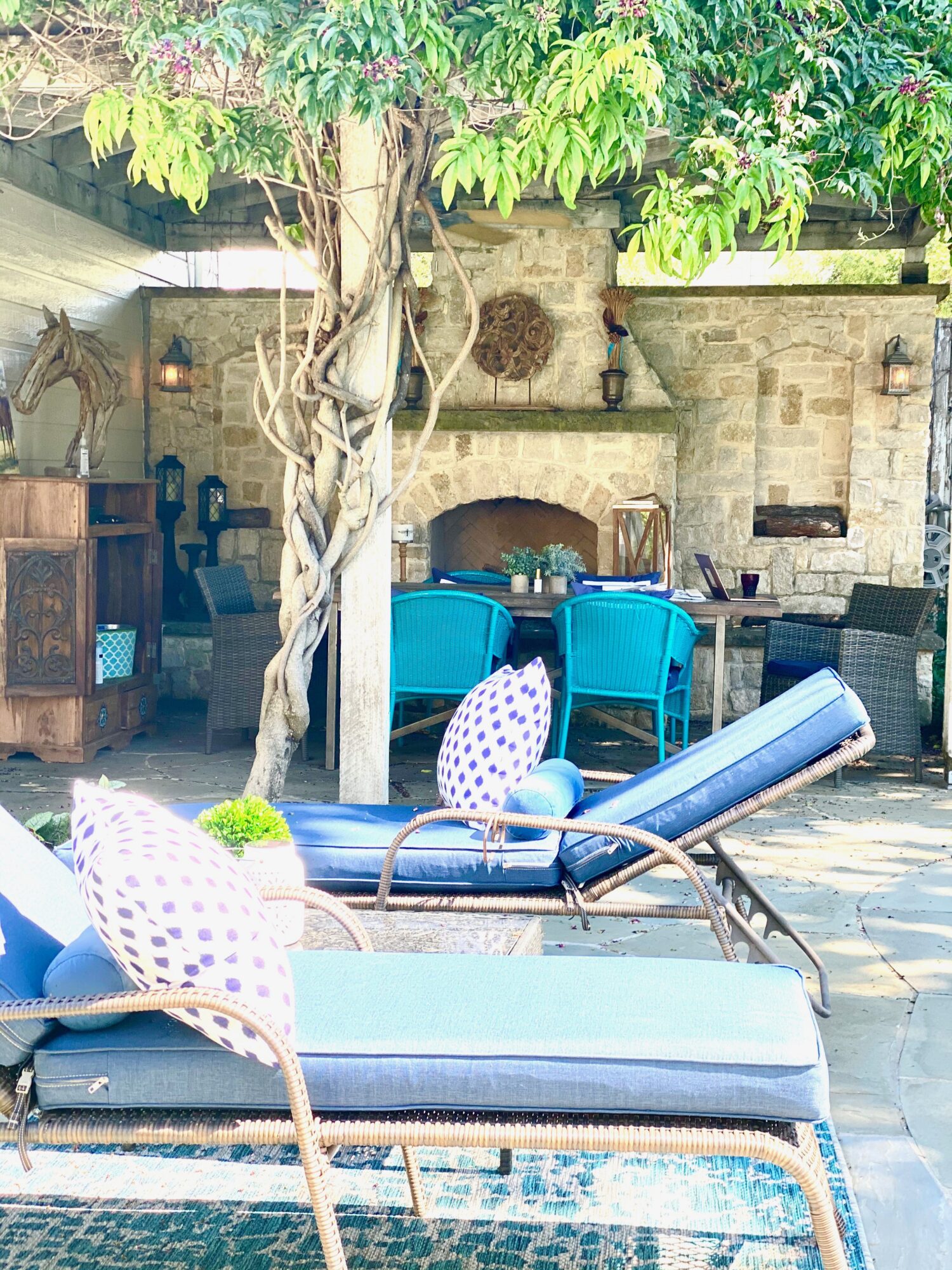 Think through what you really want to accomplish with your outdoor space. Spend time focusing on the benefits the same as you would indoors, and make something special for your family and friends so all can enjoy.
Little touches go a long way to make something more inviting and unique. Inside or outside is no different. See even more on how KF curates the perfect outdoor oasis here!
Make Small Spaces Special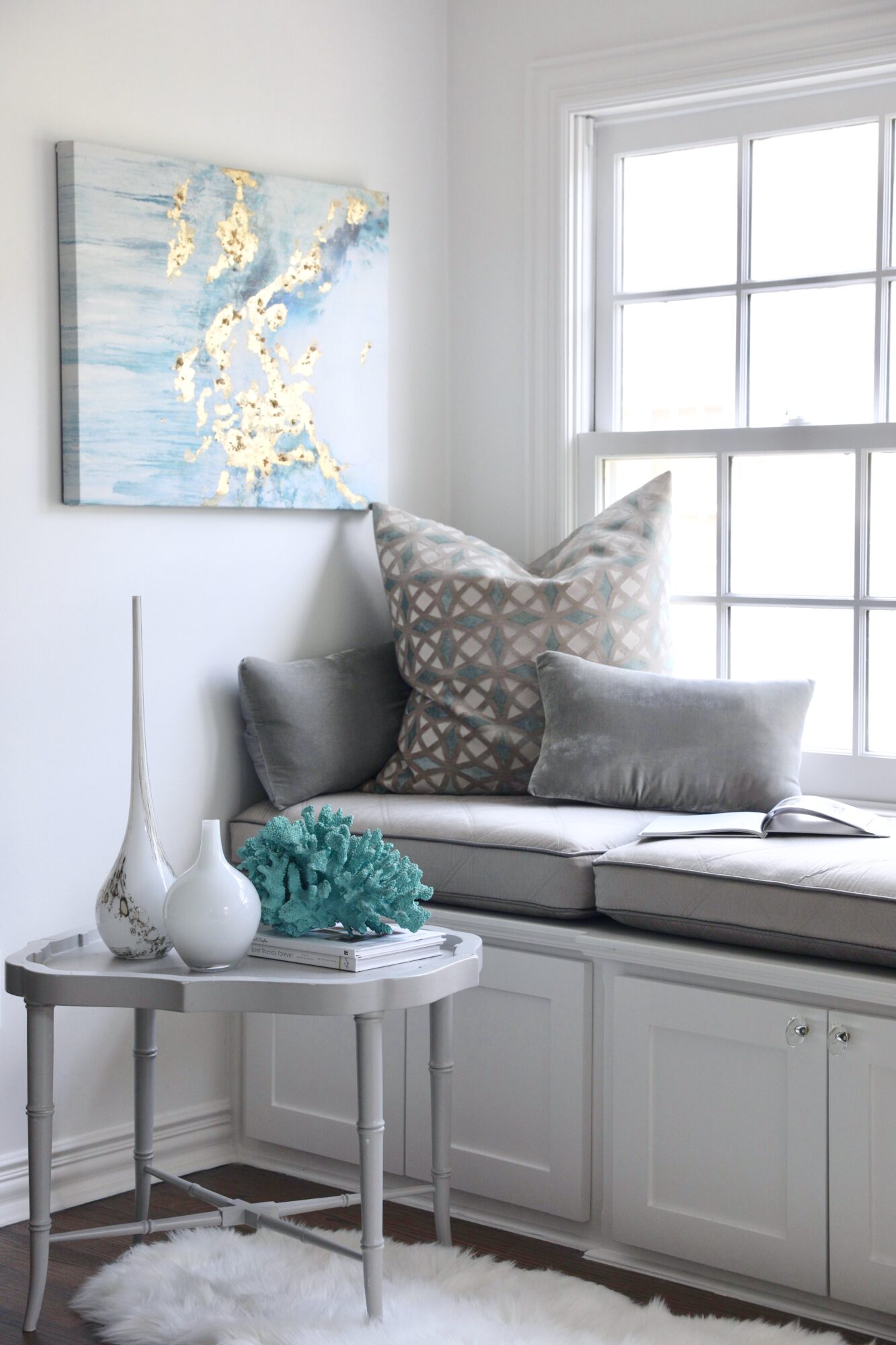 "It's the little things in life" is the saying you've always been told. Well, the same is true in your home life and environment. Little things that are perfectly curated and well throught out create restful and inviting spaces. Let's face it, now more than ever we need our home to be our refuge and safe place.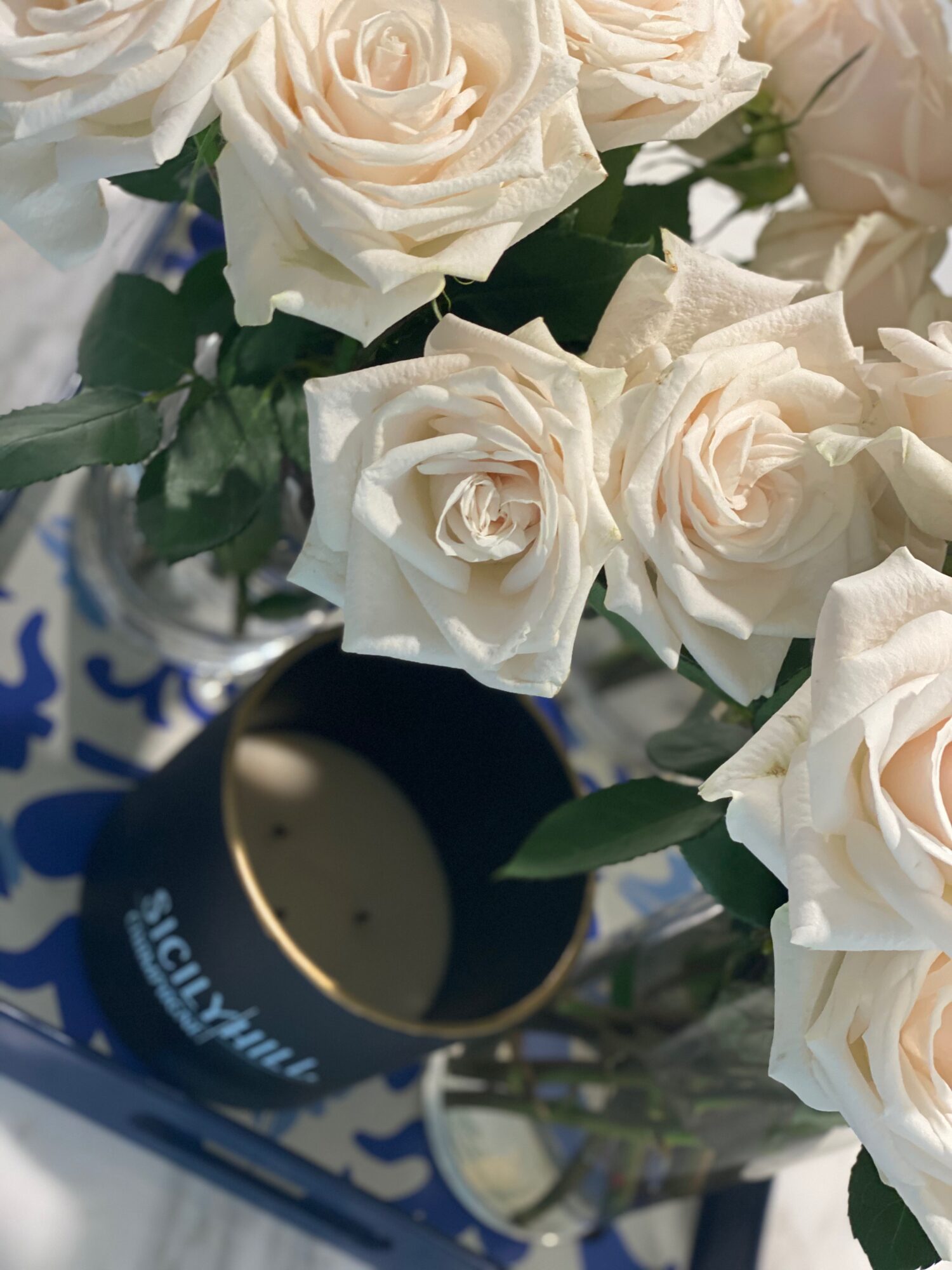 A thoughtfully curated environment is key to creating the perfect refuge for you and your family. Small details that are well thought out and focused on yours and your family's needs go a very long way to create a comforting and peaceful environment. "Now more than ever, we must create a sanctuary and a place to unwind and recharge. Take advantage of the little things you need to pay attention to make your life better on a daily basis", says Kathy.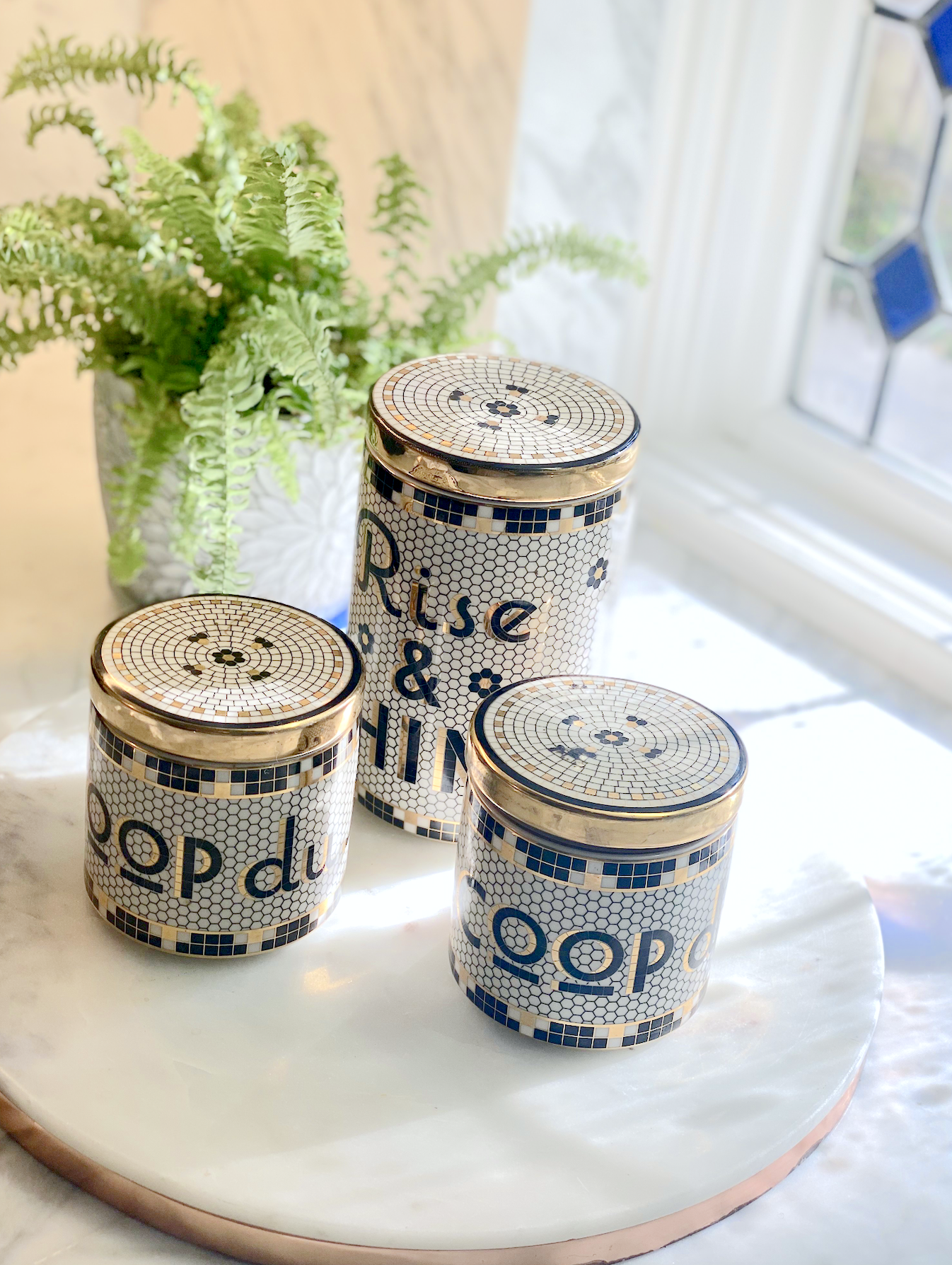 Your Home Base = Your Work Space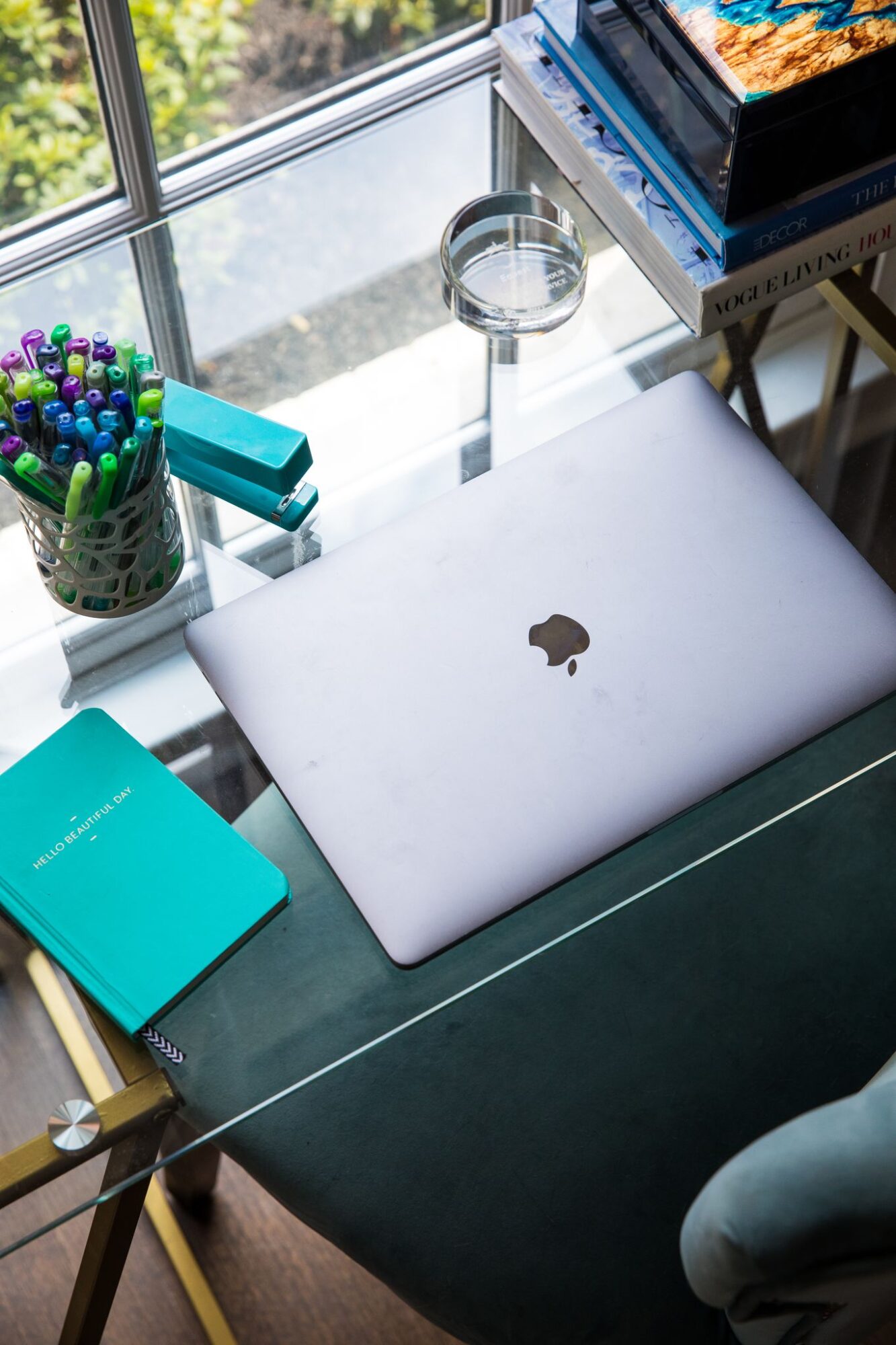 The importance of keeping a desk / command center somewhere in your home is astronomical no matter what's going on in your life. However, it is especially important in today's culture to have a dedicated command center to stay organized so that you may run your home effectively and concisely. It will help you stay on track amid distractions, focus on priorities, and get all those mandatory tasks checked off the list.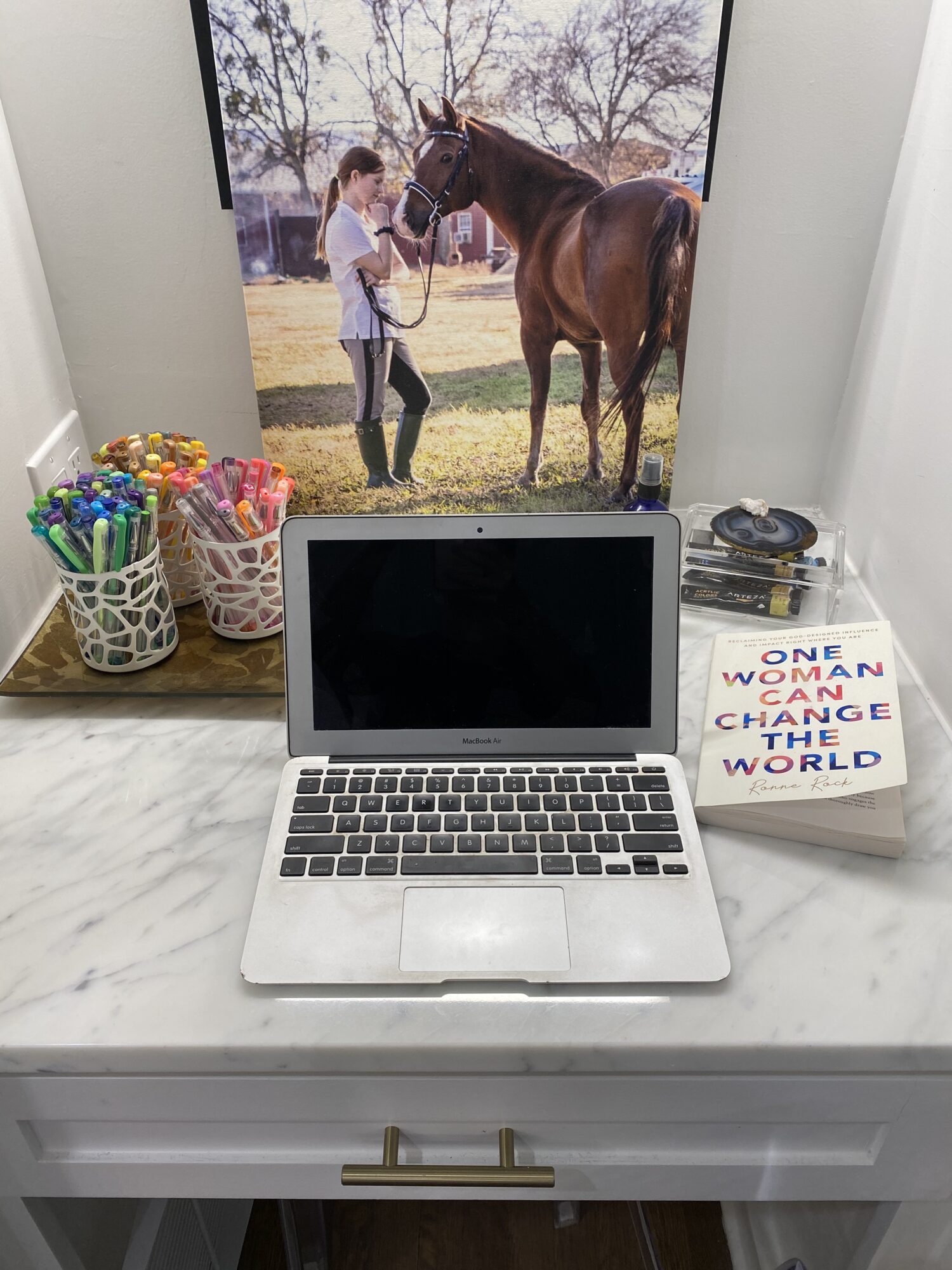 Kathy says, "A dedicated work space is one of my absolute essentials in life. For me, a beautiful space with pops of color is key to my feeling the most effective (and being the most effective). Fabulous, yet functional and organized, is the key for me to stay focused and on track. Check out some of my top tips to cultivate your home office here.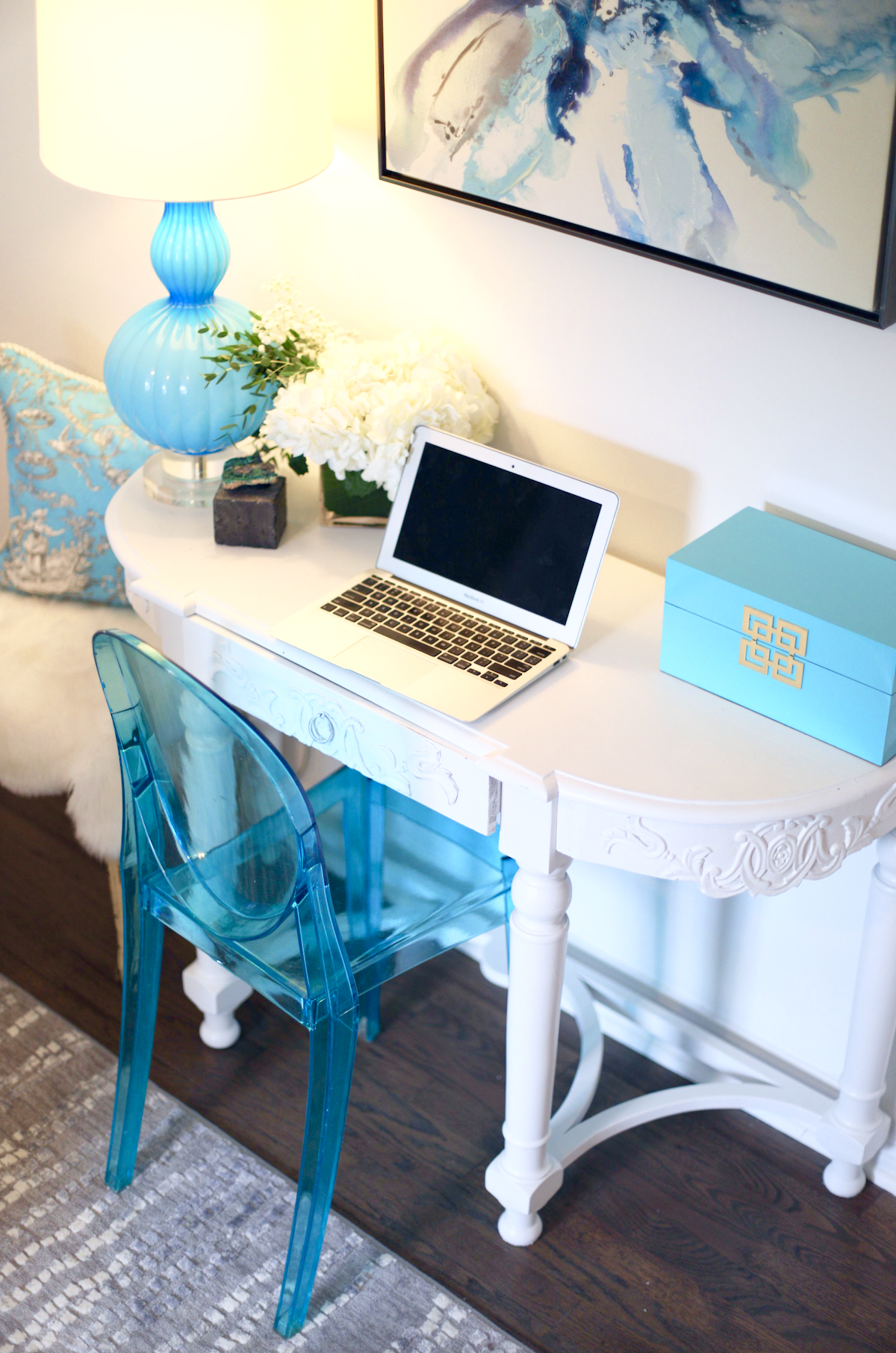 Art Show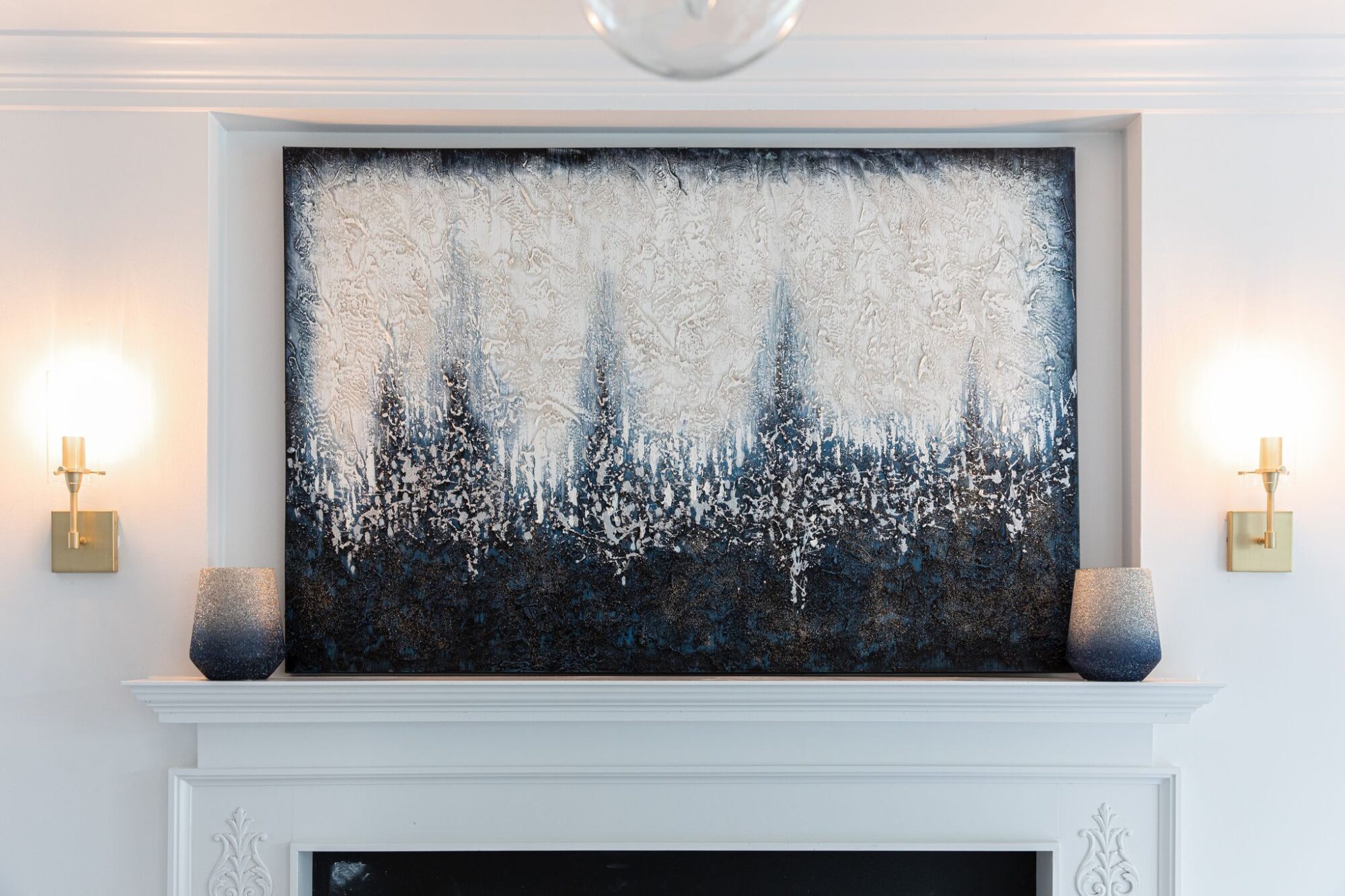 Art creates an atmosphere, tells your story, and quite frankly inspires you and improves your mood. Right now, we have all spent a little more time at home, and most of us have taken on some sort of project to refresh or revitalise a room. A wonderful way to refresh your space … Move your art around and almost instantly you have reimagined your room. Adding in new pieces from local artists who inspire you or supporting galleries with works that feed your soul is paramount in this time of home regeneration.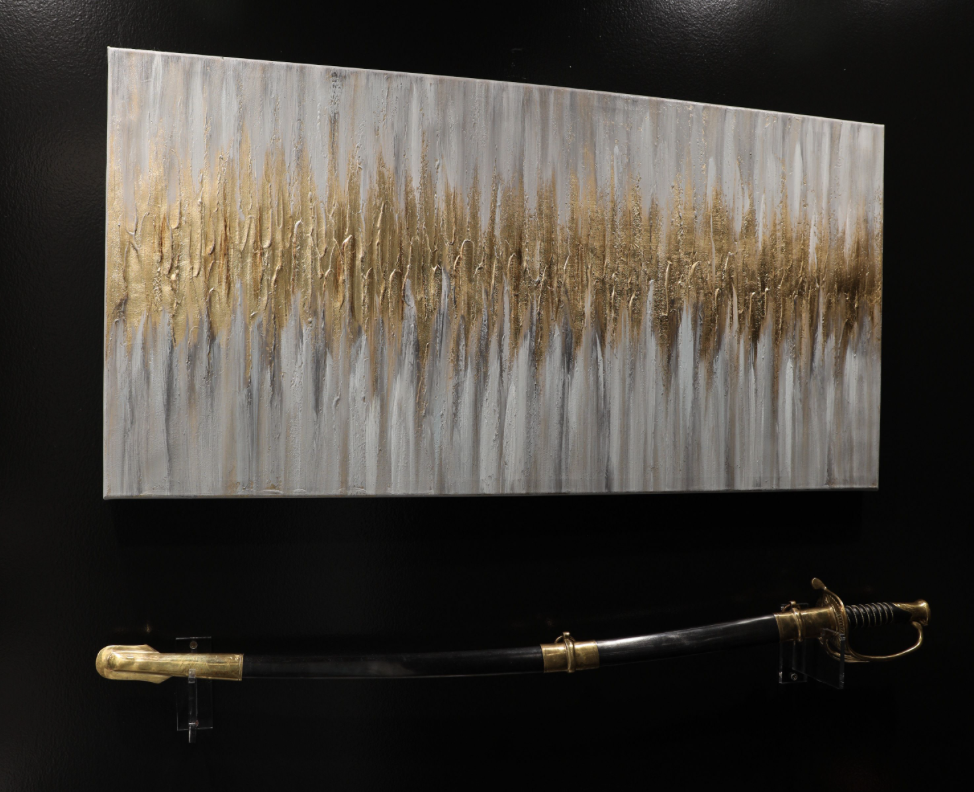 Kathy advises, "Frame family pictures and add personality throughout each room with little personal touches. Make a statement wall, with pieces all in black or white frames. Search for local up and coming artists and commission pieces that really fit into your design aesthetic and can complete your collection. The best part about it, you will curate an up and coming collection that brings value, but more importantly inspires.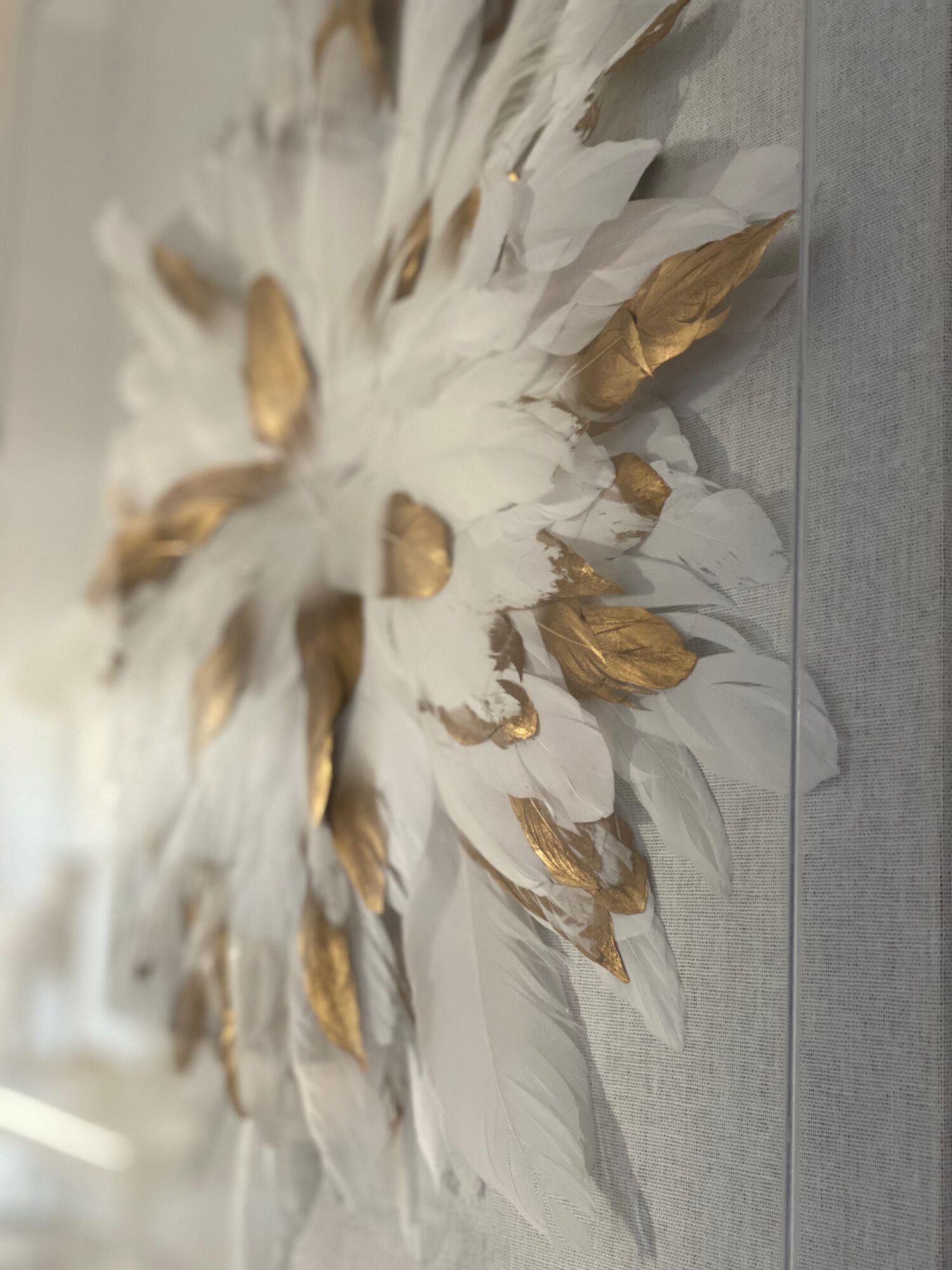 Art comes in all mediums, shapes and sizes. From sculptures to gold dipped feathers in lucite to more "traditional" pieces, it all comes together to create a visually stimulating environment that embraces you and enlivens your senses. Art creates a mood, and there has never been a more perfect time to curate your collection. KF suggests, "Remember, price is not the key issue when selecting pieces of art. The most important thing to remember is find what appeals to you, the right aesthetic for the room you wish to create, and scale."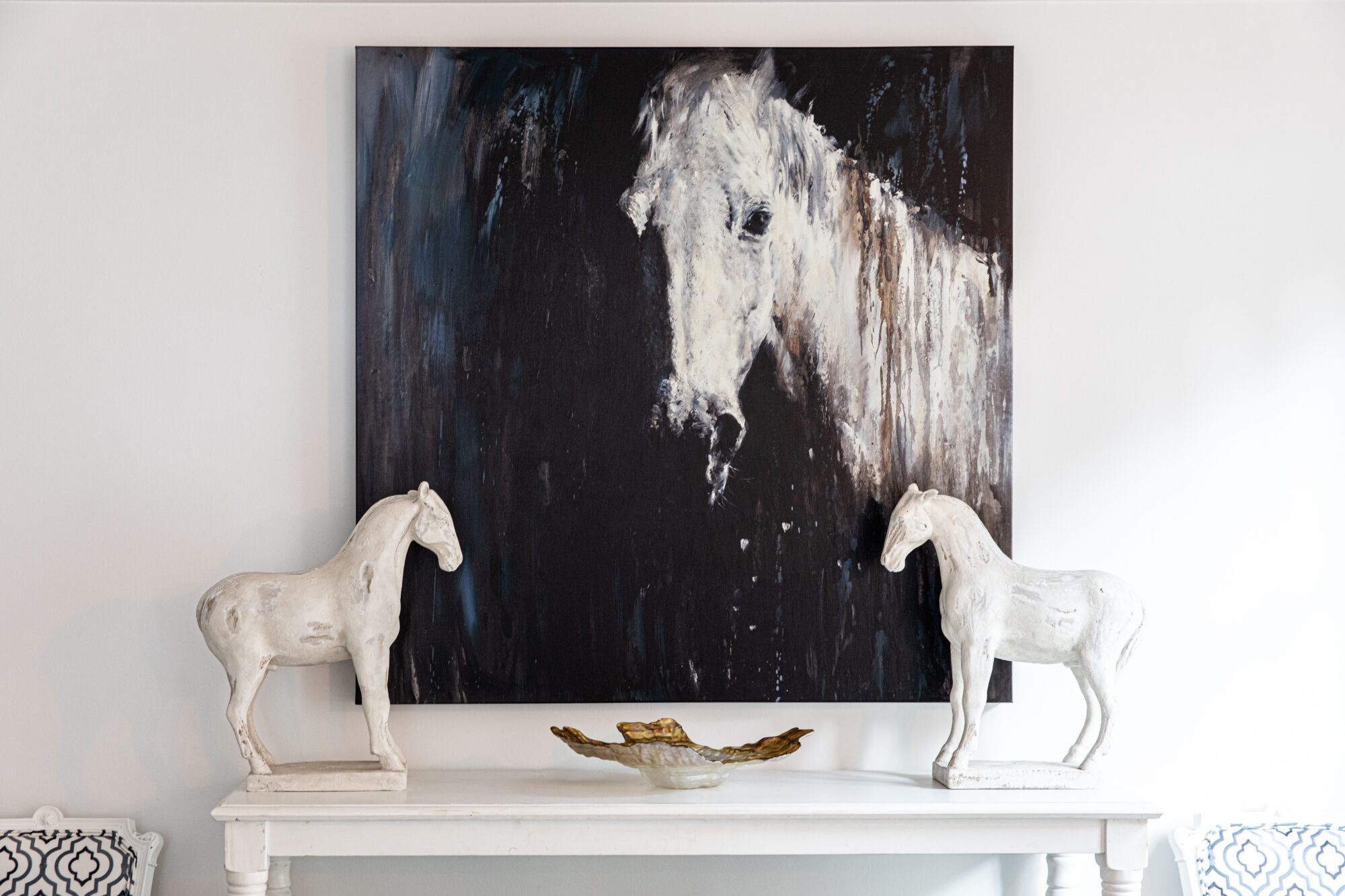 Check out our blog on the art of displaying art for helpful tips and unique inspo.
Color + Texture Creates Depth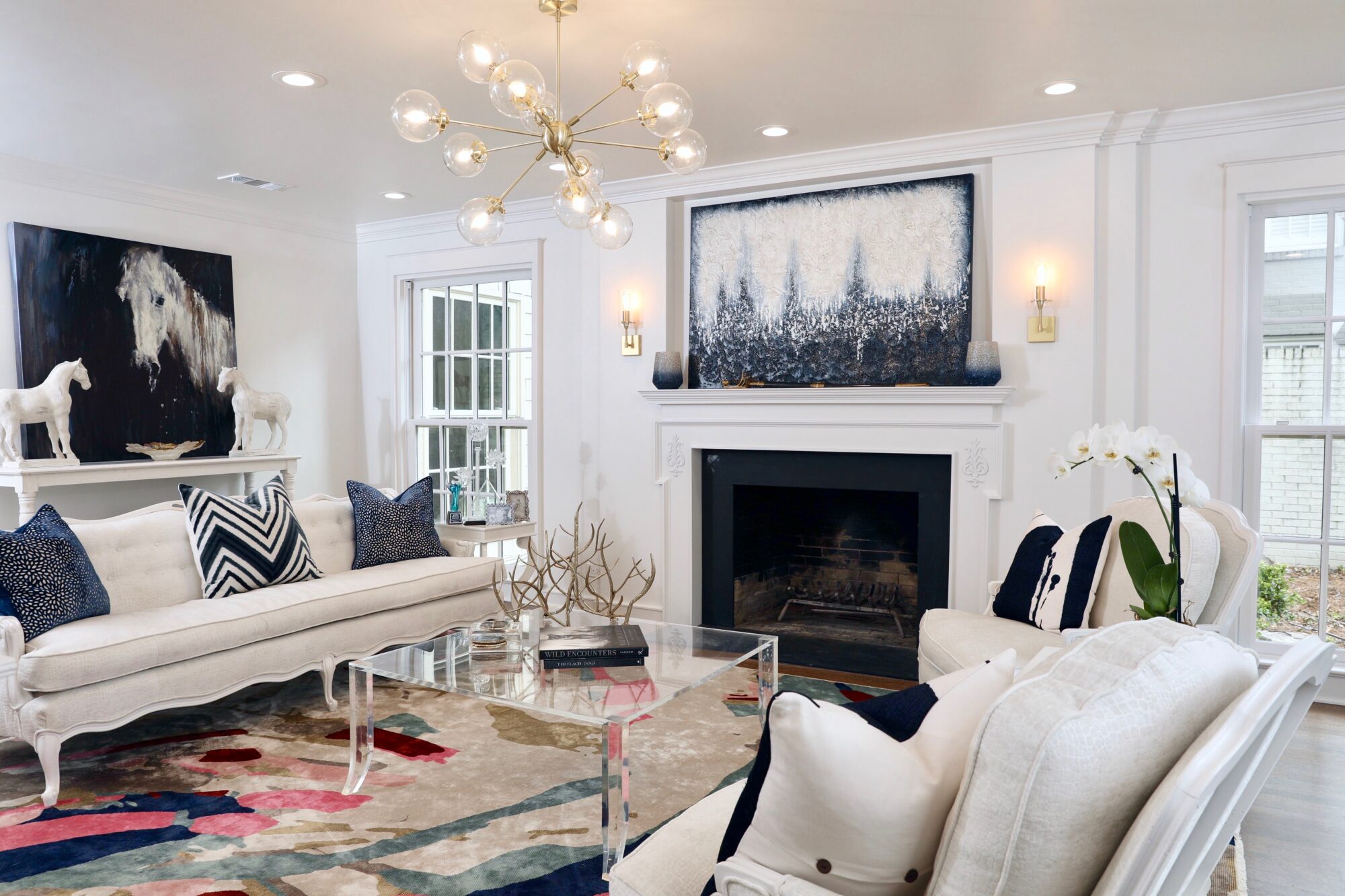 Paint, textiles and pillows are an inexpensive, yet rapid way to transform the rooms in your home.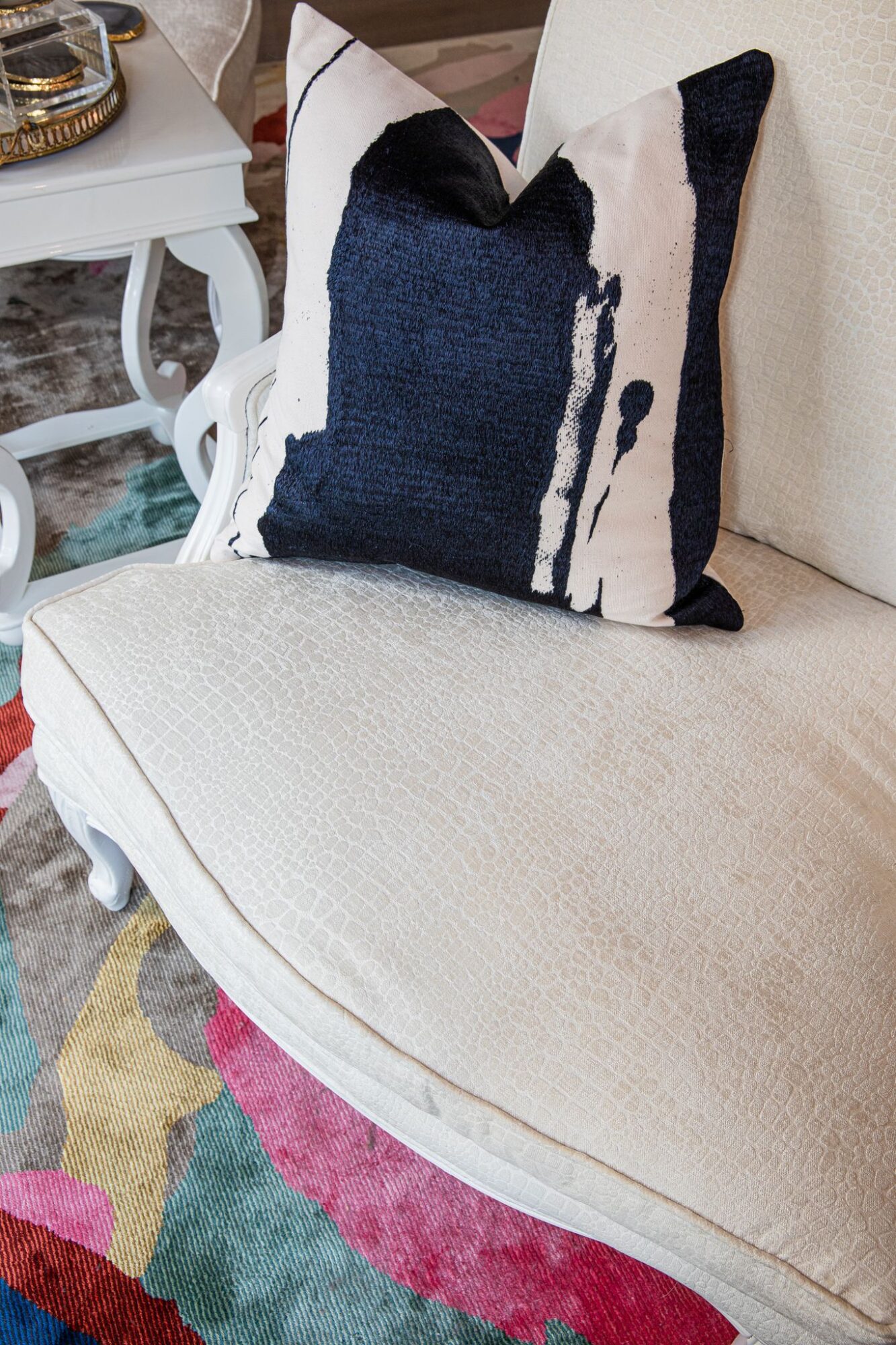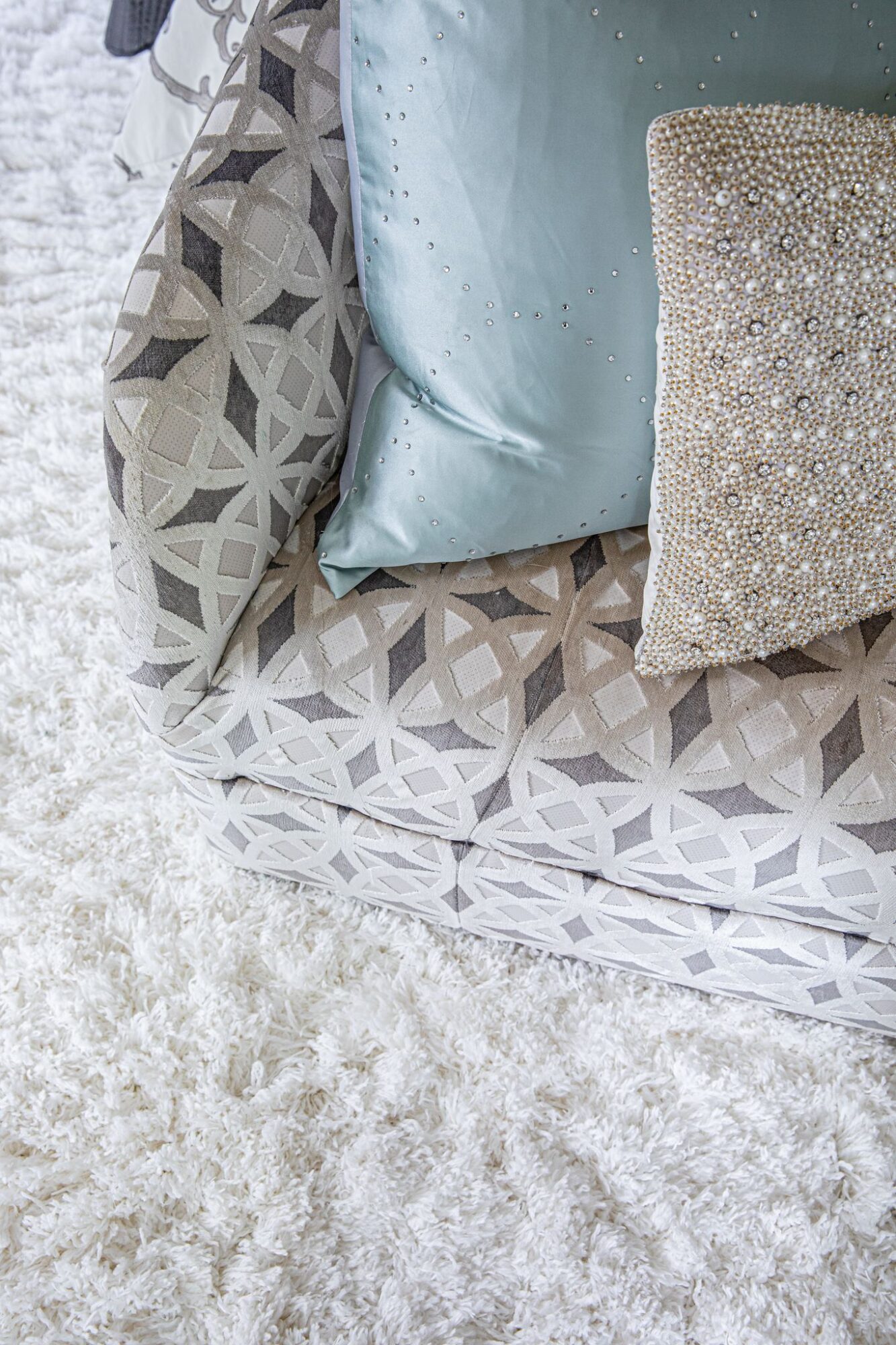 KF always says, "layering is key to a happy room. This is how you truly amplify your space and take it to the next level." Step out of your fear of colors and patterns that you think may traditionally clash. Sometimes these elements all work together to create a truly special and well thought out space.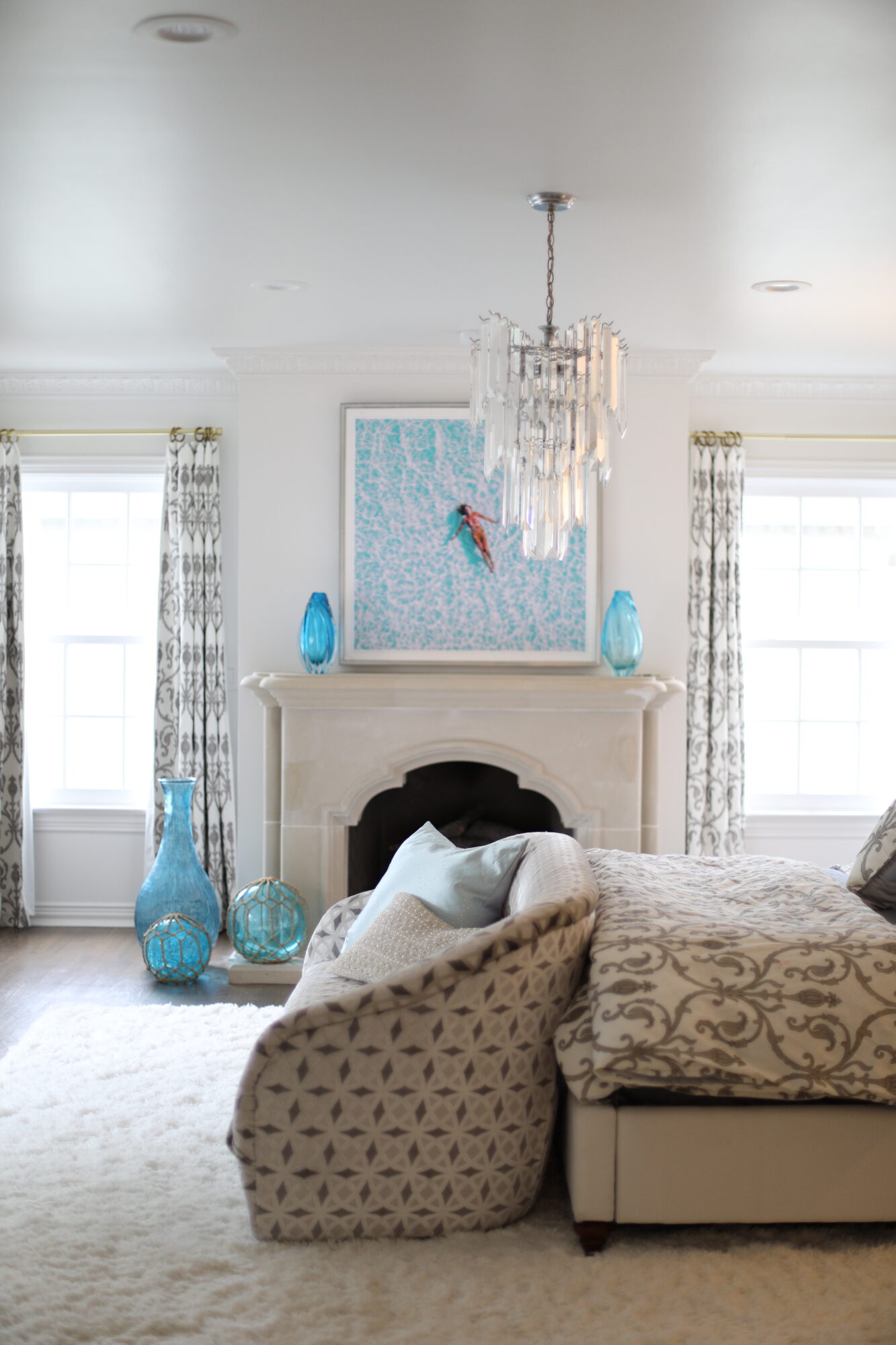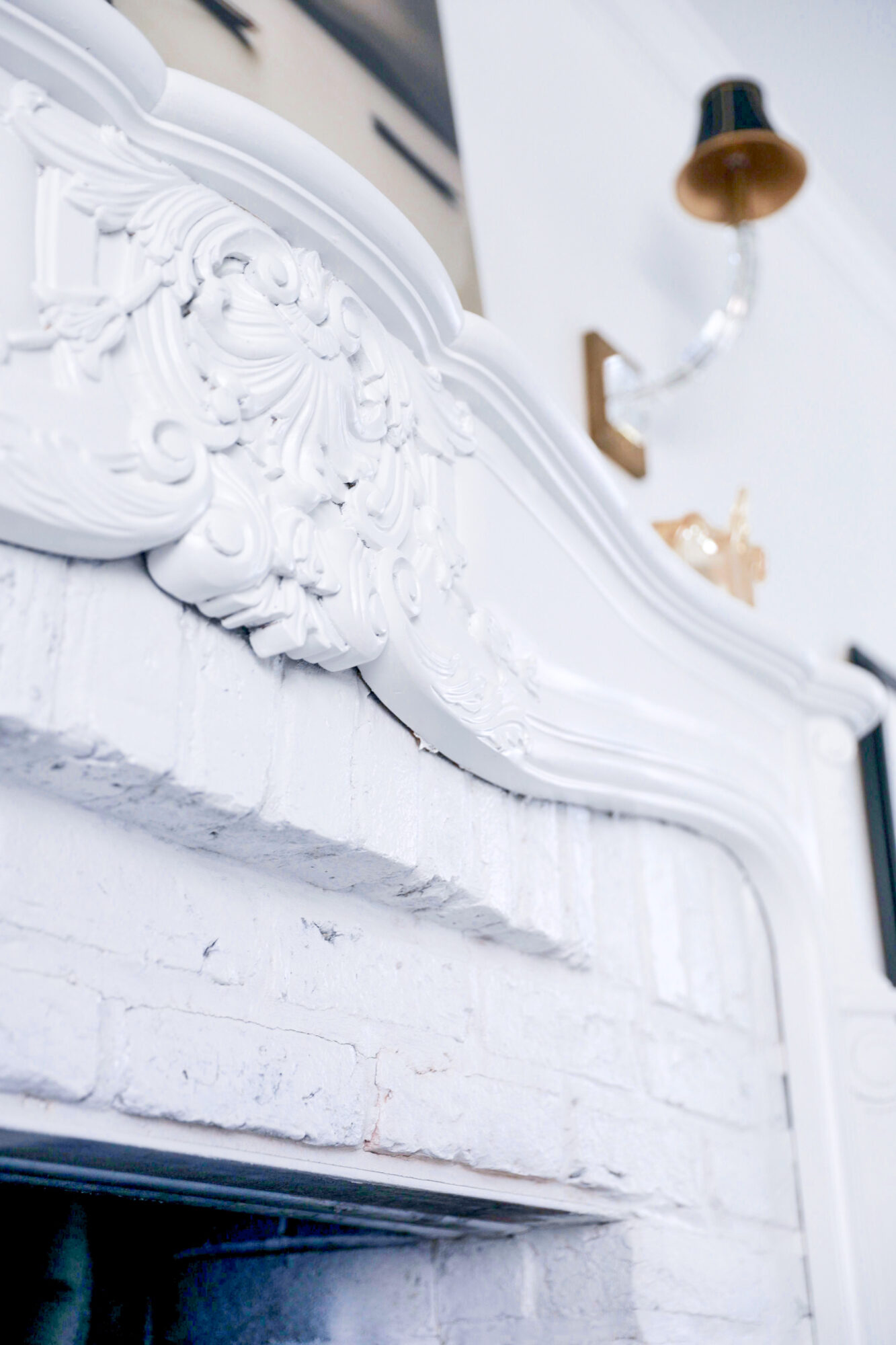 Organization is the Key To Bliss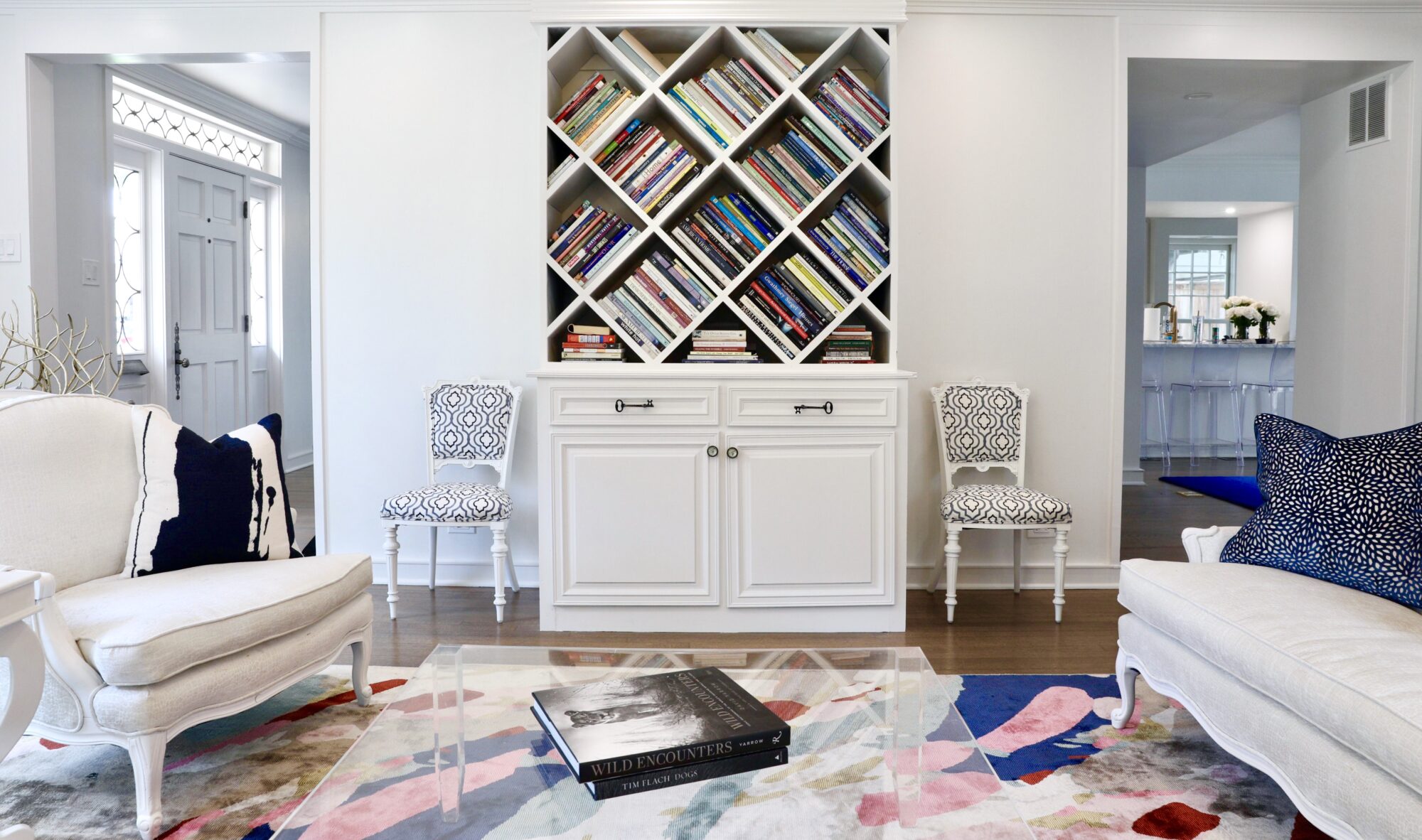 The time is now to get organized! A space will always feel refreshed and refined once you get rid of the clutter and can sit back, relax and enjoy it. There is such a feeling of accomplishment once you get your space organized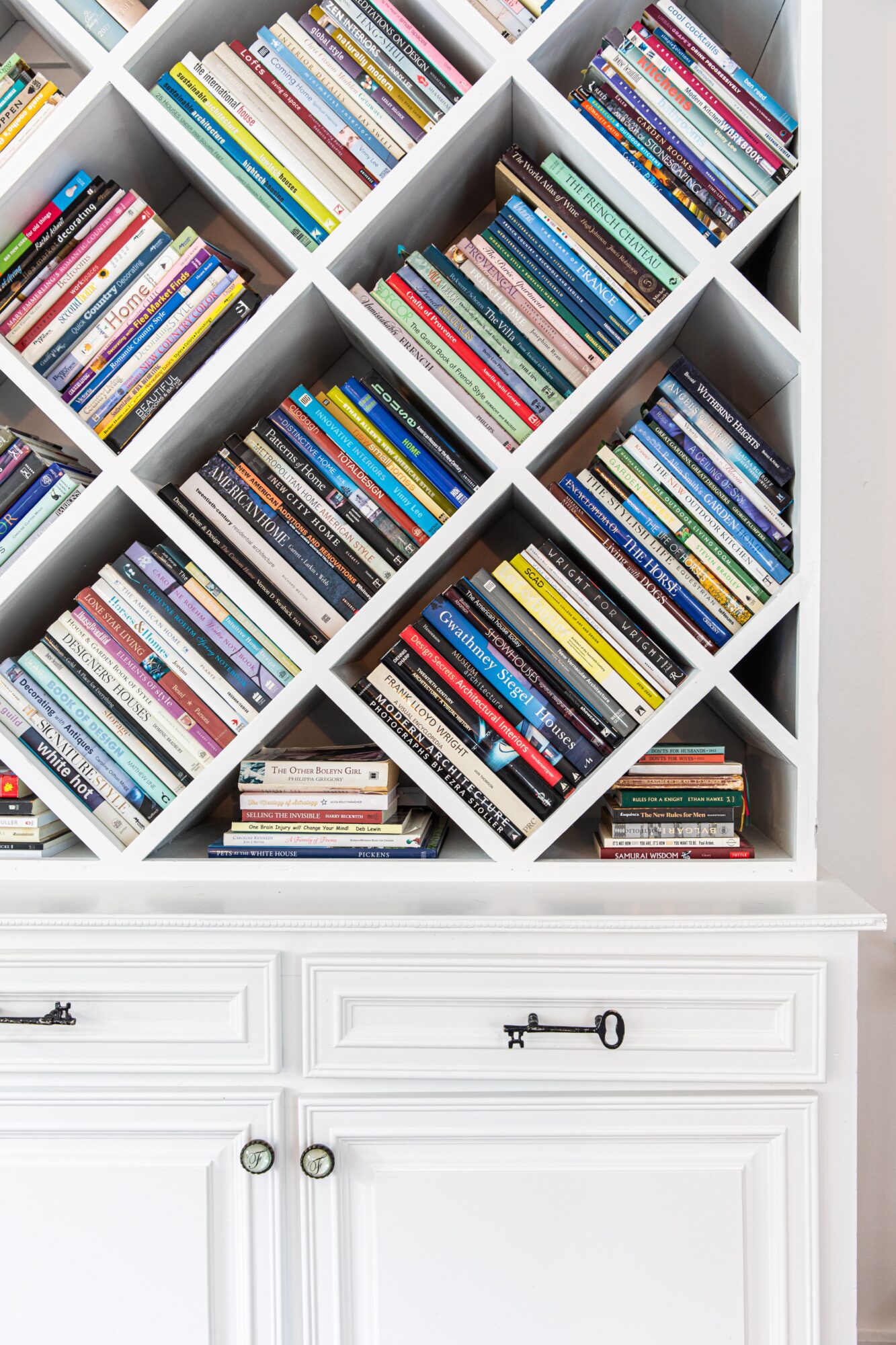 KF's wine cabinet, turned bookshelf is organized with each section separated out by topic. Romantic novels, motivational help books, children 101 each in their own section!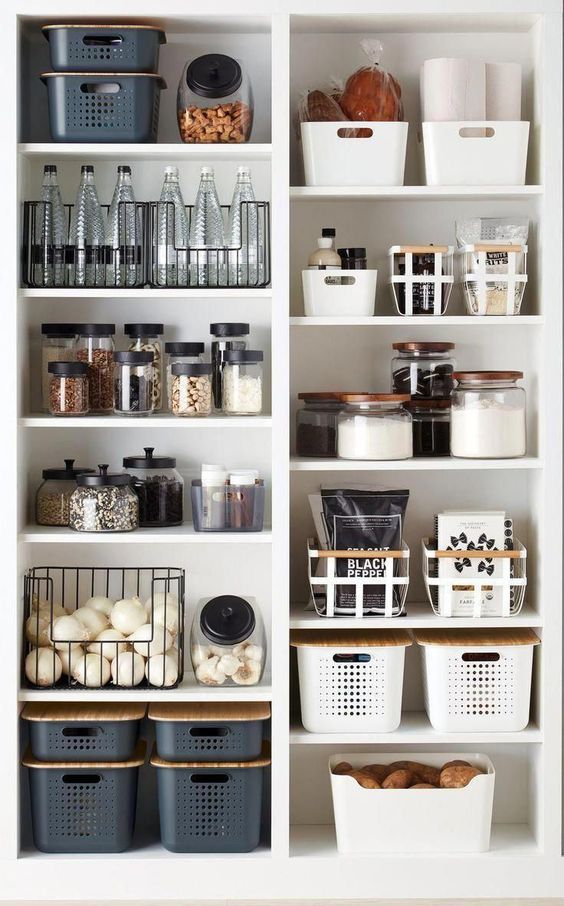 Something as simple as a few containers and color-coding can take an overwhelming space to a refreshing and inviting one. Pantries and linen closets are the quickest things to get jumbled and overwhelming. With an organized system in place your least favorite spaces will become your favorite!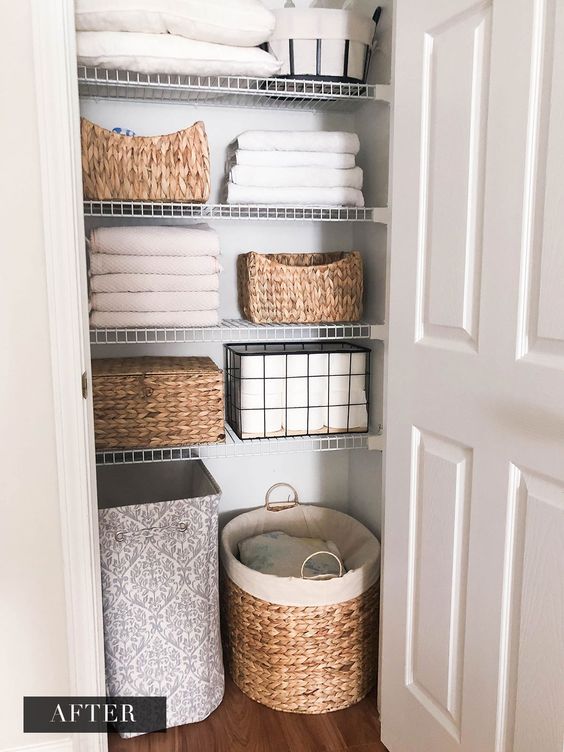 KF says, "Placing like things with like, has always and will always be one of my golden rules. This keeps everything in it's place and makes it easy to put right back where it belongs so it never gets unruly again. I recommend getting baskets, containers and bins that all match and share your design aesthetic. It will turn your spaces into something you want to show off and keep them looking clean!"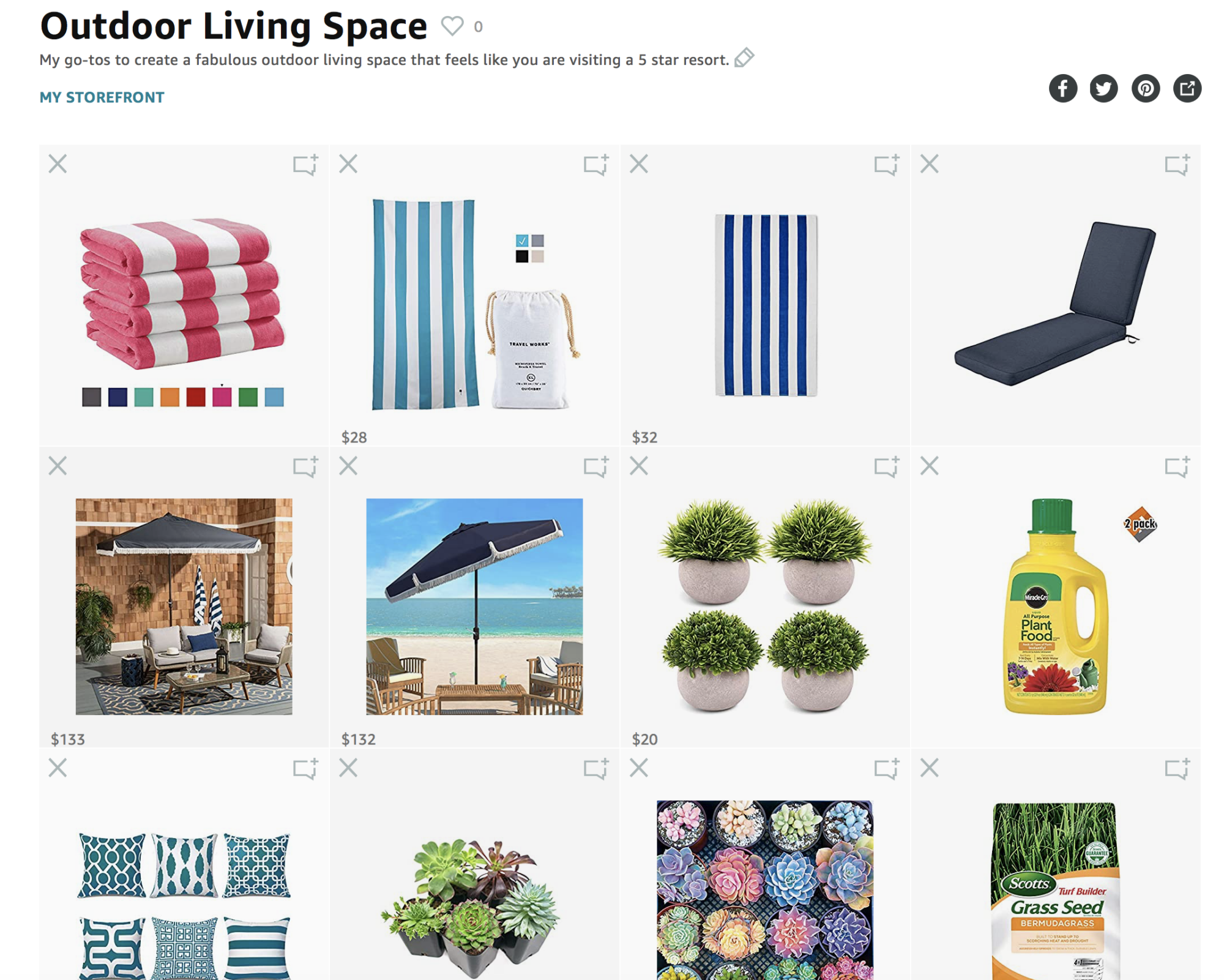 Get all of KF's amazon finds from her Amazon Storefront, where we have all of her amazing finds in one easy place for you! Check it out here.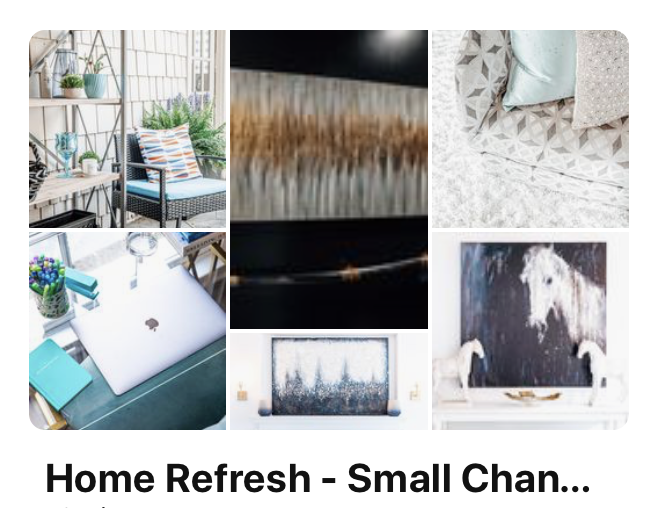 Craving more inspo? Check out KF's corresponding Pinterest board for even more tips and fab pics.