This week at KF, we are dreaming of gorgeous pastels for our bedroom! Pastels like greys, blush pinks, and beautiful blues, are at the top of our list for the ultimate bedroom style that has us wanting to stay in bed all weekend long.
An all white bedroom is always classicly beautiful; however, if you want to throw in a little pop of color and style, we have all the inspo you need right here for the perfect bedroom oasis. Check out all of KF's favorite looks and colors for your bedroom refresh this season to create the bedroom of your dreams.
Color inspo palette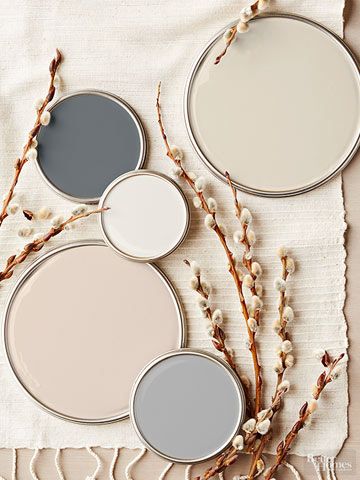 Shades of white and ivory paired together are the perfect combination for a soothing, inviting, and calming bedroom space. Soft and light, they have Summer written all over them. Try adding texture throughout your space to add dimension, refine your bedroom, and personalize your perfect room. Texture softens and is engaging. Our EIC Kathy Fielder always says, "Any room designed well wraps it's arms around you and gives you a big hug at the end of the day ~ especially a great bedroom." We couldn't agree more with this visual.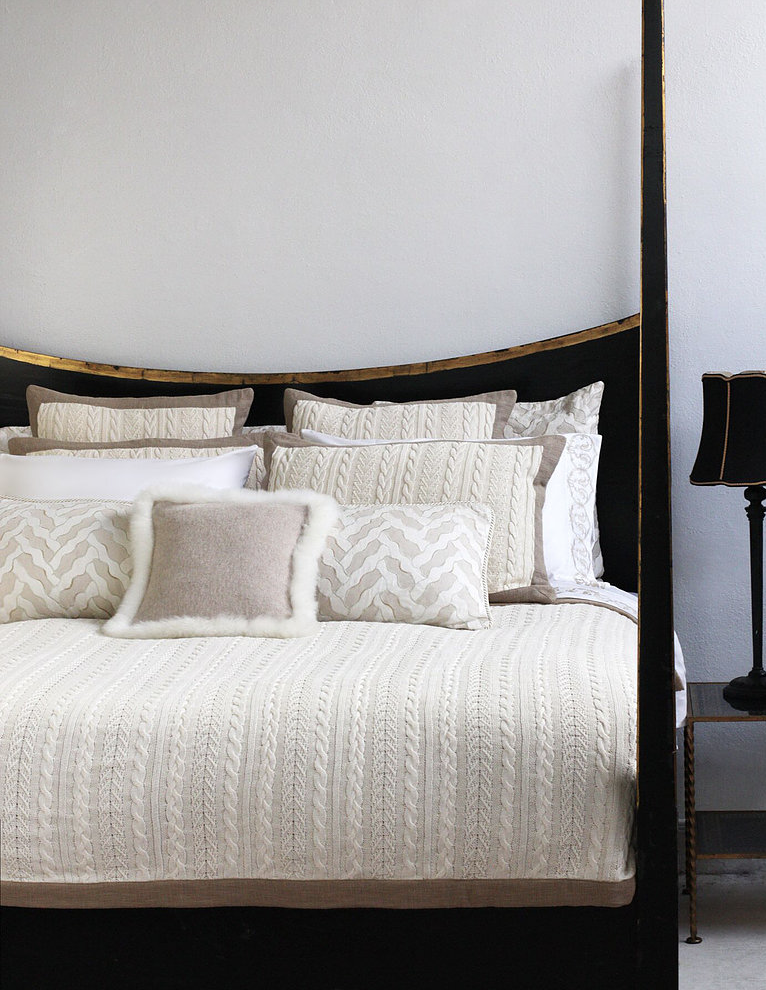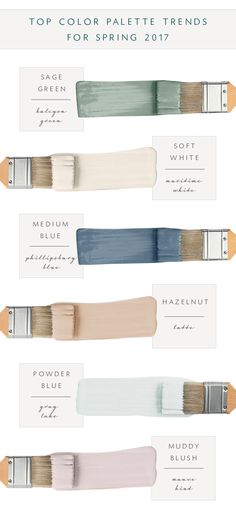 No blues here…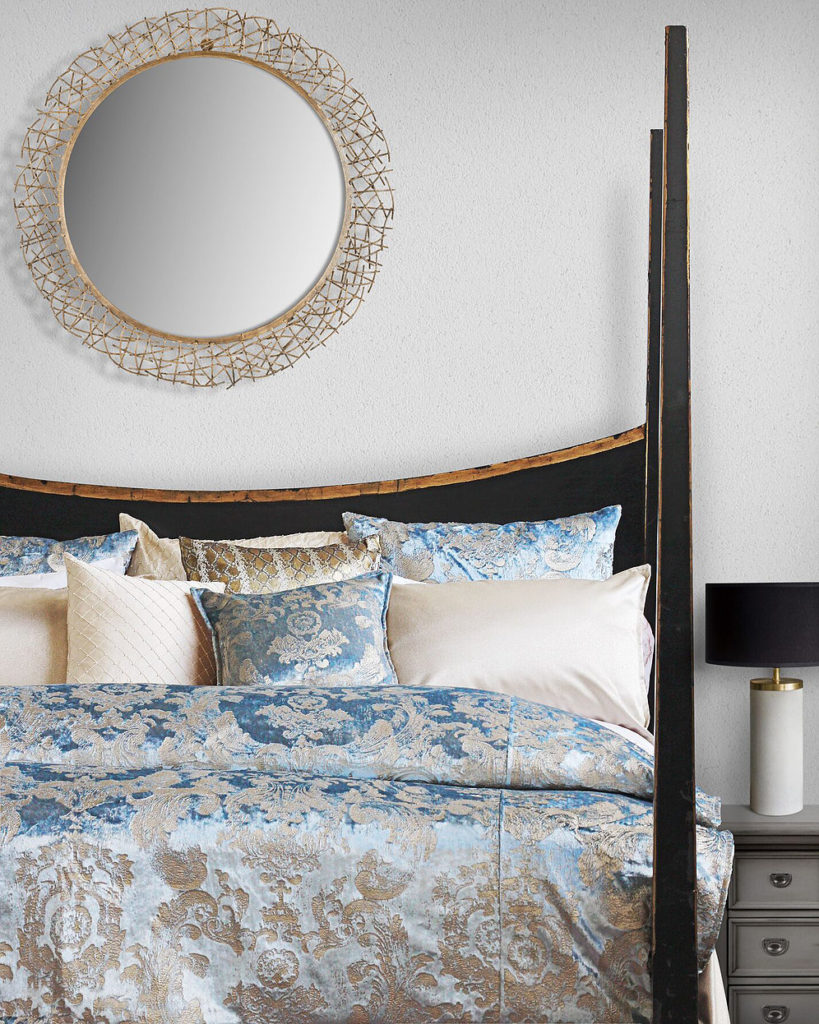 Light blues and soft greens give life to a bedroom and brighten up a space instantly. They are refined and have depth. They are instantly relaxing and soften around the edges after a long, tedious day. Blue is one of those colors that almost everyone loves and you can design unforgettable spaces with this gorgeous pastel.
Light blues are a very on trend and chic choice. Soft blues can act as neutrals and pair well with ivory, grey, cream and so much more. They are easy for both men and women to enjoy in a space, and blue gives life and dimension to your room.
Blush
What do we love more than a blushy pink? It's a pretty tough hue d to beat, when you are amping up your "chic factor" in a room. Blush is a gorgeous neutral we truly adore for it's oh so refined appeal, and it's ability to soften a space and engage those in the room. Blush is hospitable, refined, and always a wonderful color choice in a bedroom.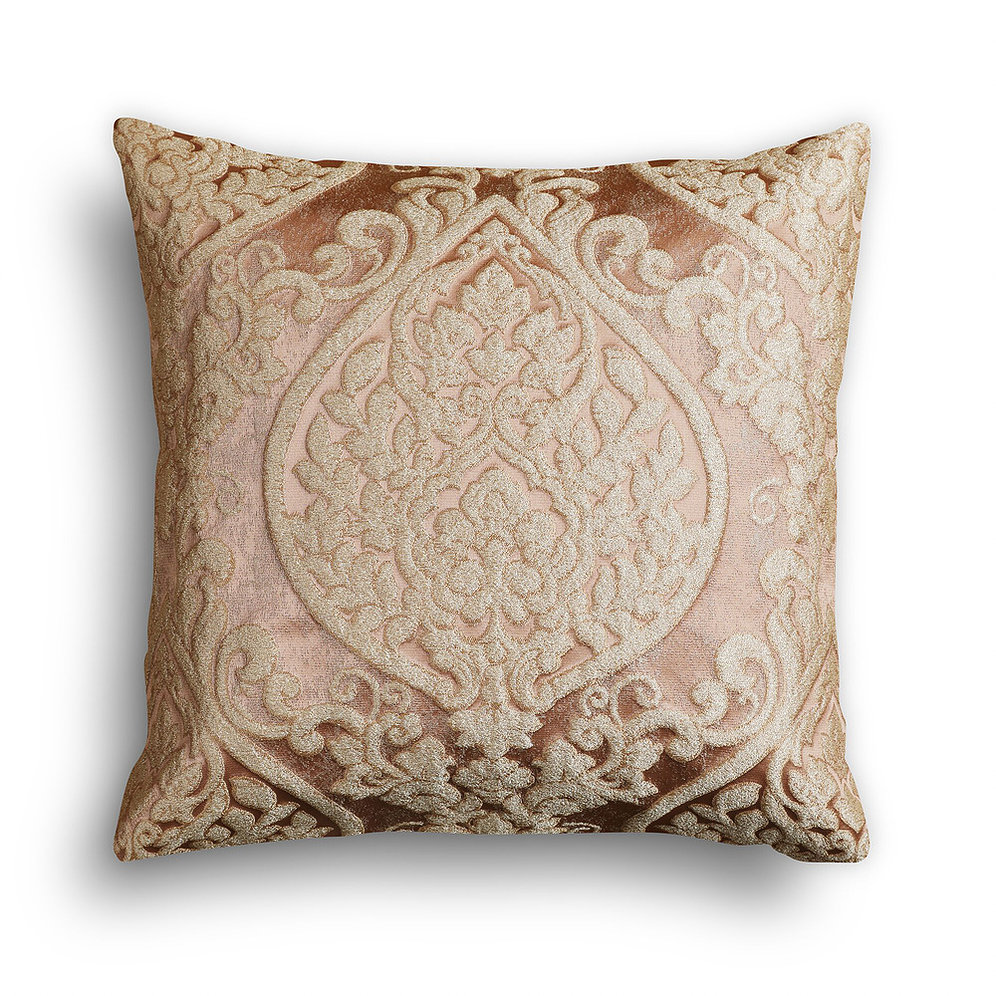 Trés chic! Blush fits into your home or bedroom effortlessly. A blush wall or even just a throw pillow really sets the tone to create something classically beautiful, and when it is paired with whites and creams, you instantly glam up your space. Gold tones also pair perfectly with blush for an added sense of refinement and beauty.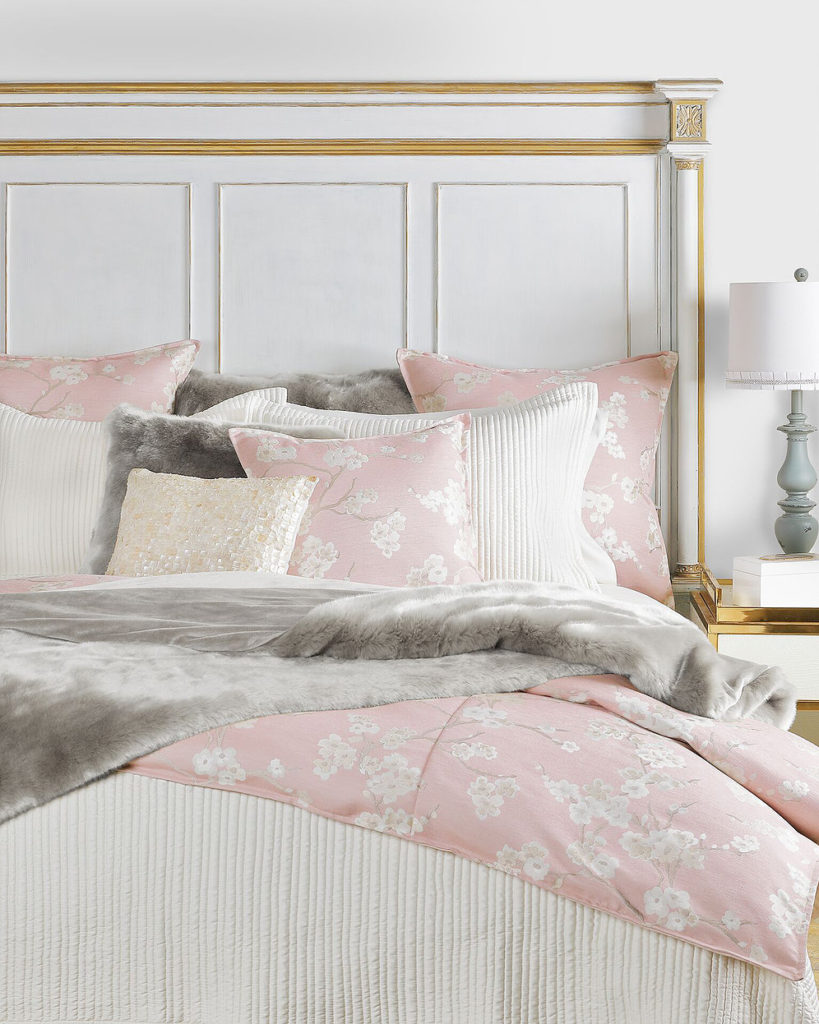 Simple Greys
Grey is always an IT color, and here at KF we understand why that is. Soft greys are an easy aesthetic to work in any space, and this tone can pair with almost anything. There are so many different shades of grey to work with, so there is always one that will pair in with your design vision. From textiles to wall color, grey is an easy, but never boring choice for your bedroom.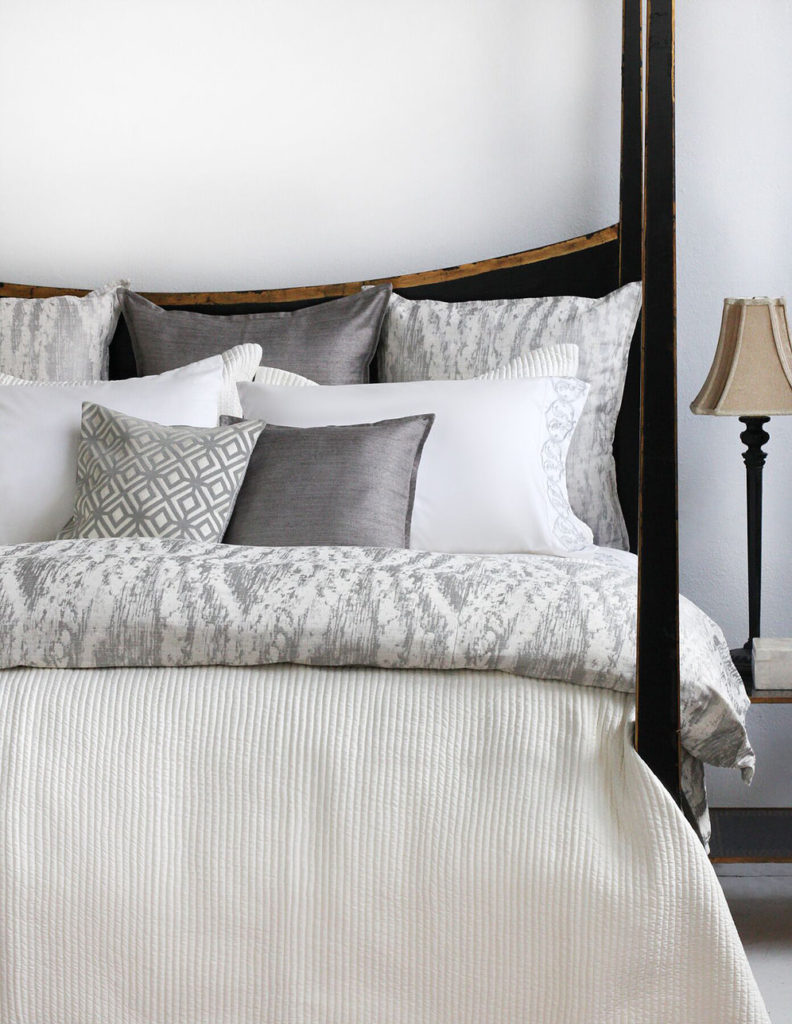 Grey is relaxing, can be masculine or feminine, and has a soft touch and look to it. Grey paired with cream and golden touches is absolutely an on-trend choice that can feel very modern and expertly designed.