With everything going on and as we look at a new "normal" (at least for now) with Covid-19, zoning your home so you can be your most productive self is a must.  Right now, most of us are working from home, schooling children at home, probably with a spouse or significant other in the same room or an adjacent one. I got to thinking about how to be the most productive, while designating spaces within my home to create work spaces with positive payoffs for everyone.
Laying the groundwork for zoning and actually curating the space are two totally different things. Read on to learn how to make a work space that is as beautiful as it is productive, so you can actually look forward to working during what can be a stressful time. I offer you curated, solid advice, along with tips and tricks on how to make any area in your home work for you during this incredible time in our lives, all the while making what you already have feel new and refreshed because let's face it…  who couldn't use a little inspo right now?
The Desk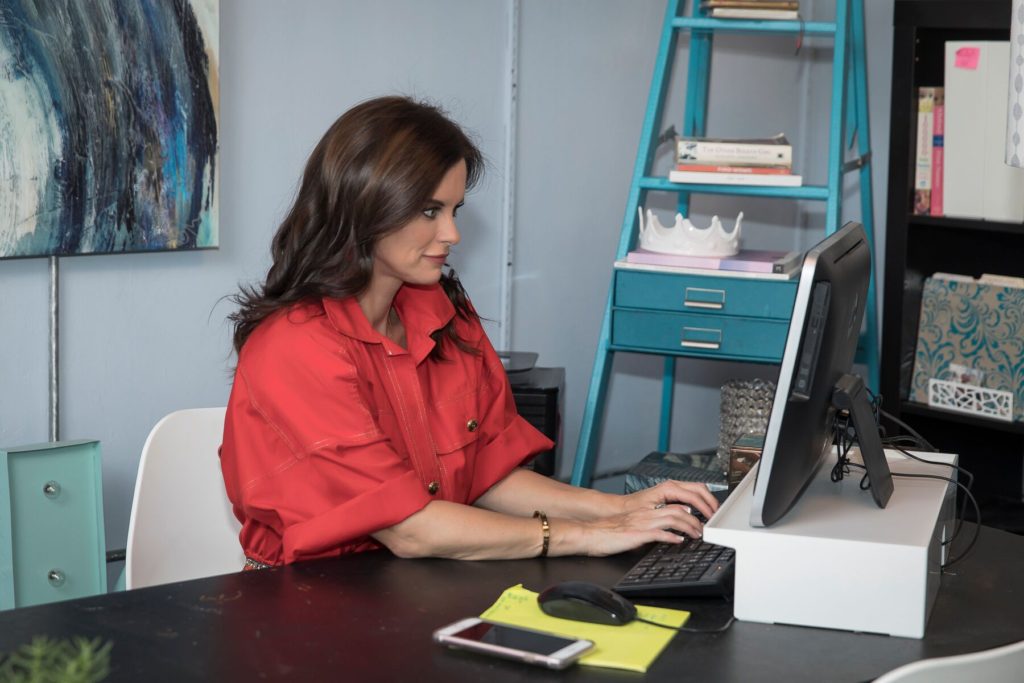 This is where the magic happens. The desk is the most important part of any work space. It's an area to be productive and knock out whatever you are working on as quickly and efficiently as possible. It acts as the anchor and houses most of the important things needed to complete every project and assignment, whether it's work, keeping your home in order, or schoolwork.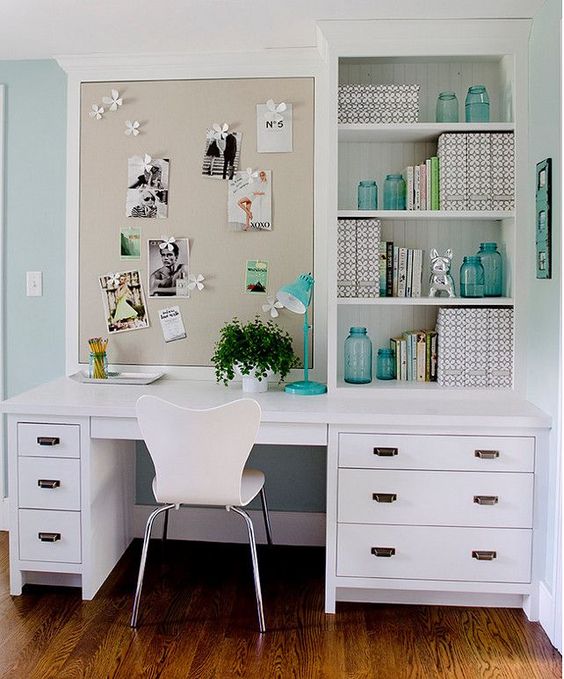 Choose a desk, table, or hard surface that you love. You will be sitting here often right now, so make it a destination spot in your home that you want to spend time in being effective and checking things off your task list. It should emulate your style, and be able to hold key office supplies, your computer, and more.  Most of us have a designated space like this in our homes.  Now is the time to make it the most effective, productive, and beautiful.
The Sitting Area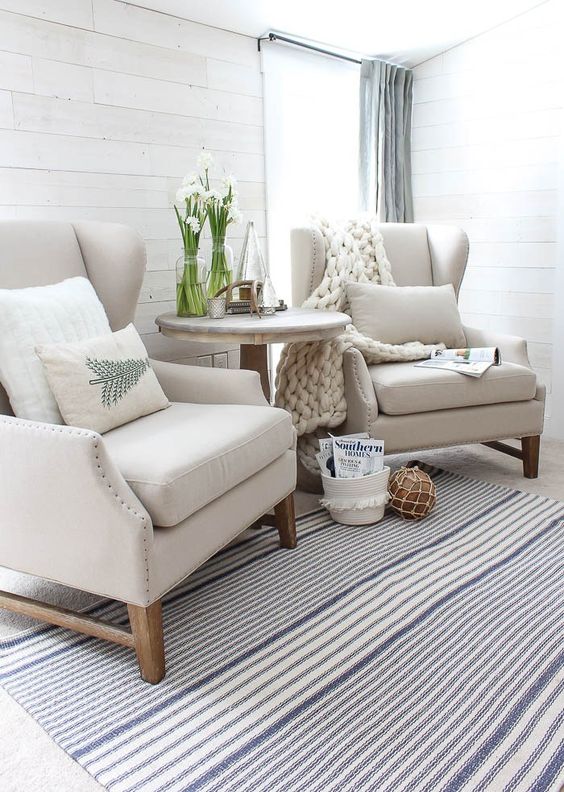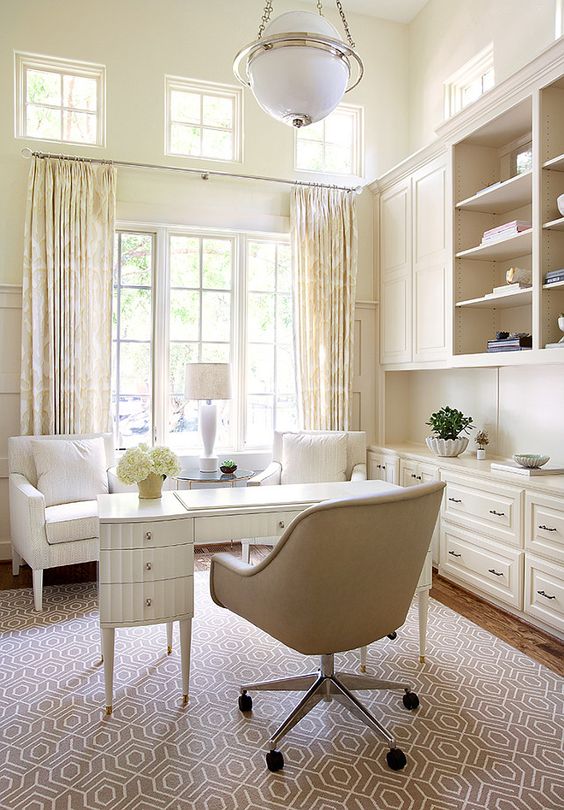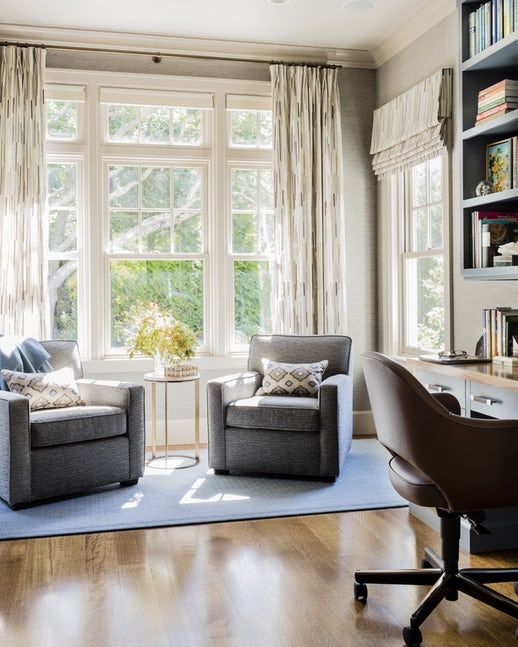 If possible, a sitting area should be separate from your desk and allow you to take a breather. Ideally, you should have a space in your work area where you can relax and take a moment to breathe. Your office doesn't have to be all for work, a little relaxation is always a must. During this time, self care is essential to your well- being. Our desks are important, but our sanity is even more so. It's beyond helpful to have a comfortable spot in your home to relax and take your mind off of things for a moment.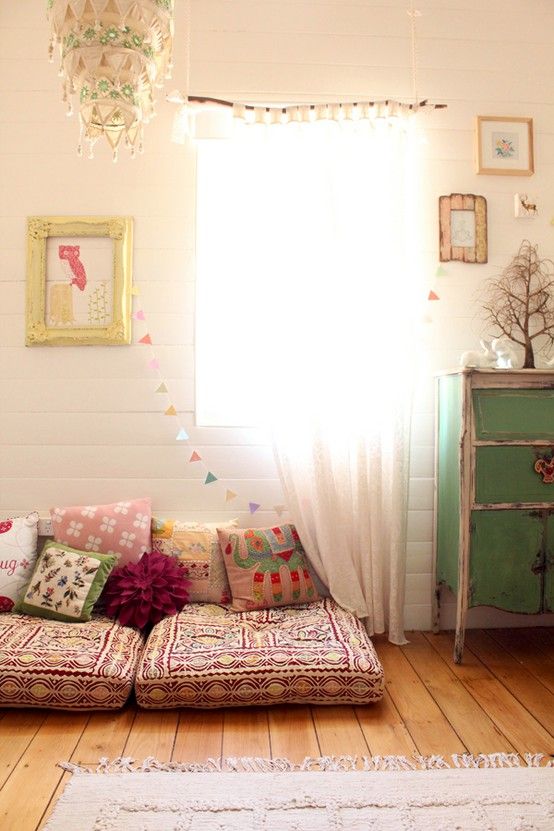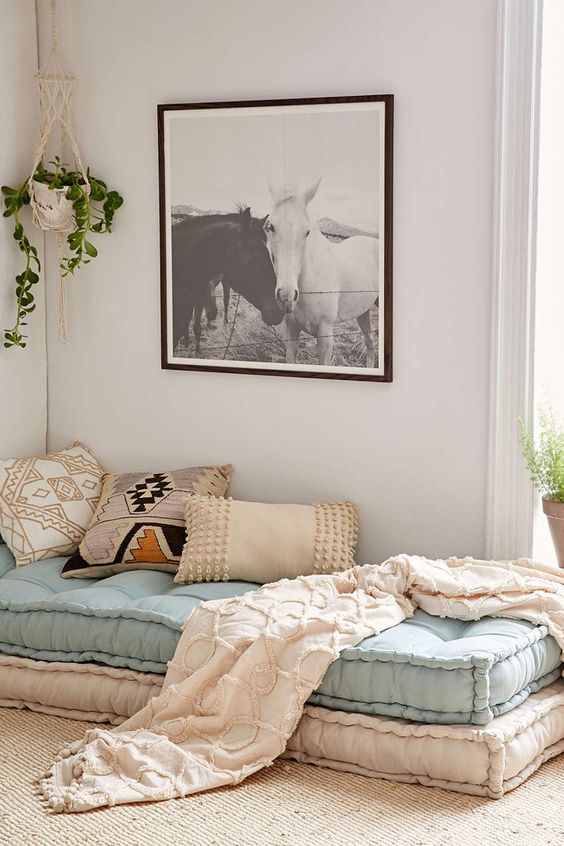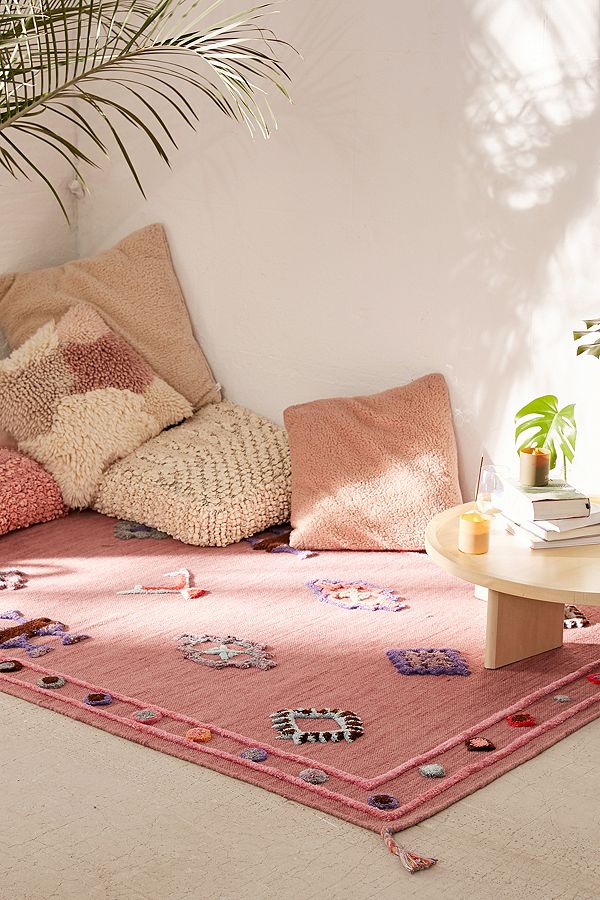 A sitting area doesn't have to be chairs or a sofa. Think outside of the box and make an area that really expresses your personality and style. You don't always have to work sitting at your desk, and a comfy pallet area (maybe even made from the things you already have) is the perfect spot for your kids to hang out when they are with you. They most likely are close by you anyways right now, so let them be close to you in a spot that is cozy and useful. This could be their designated work space as well for certain assignments if they love it!  Why not?  It certainly can become their reading nook at the very least.
Organization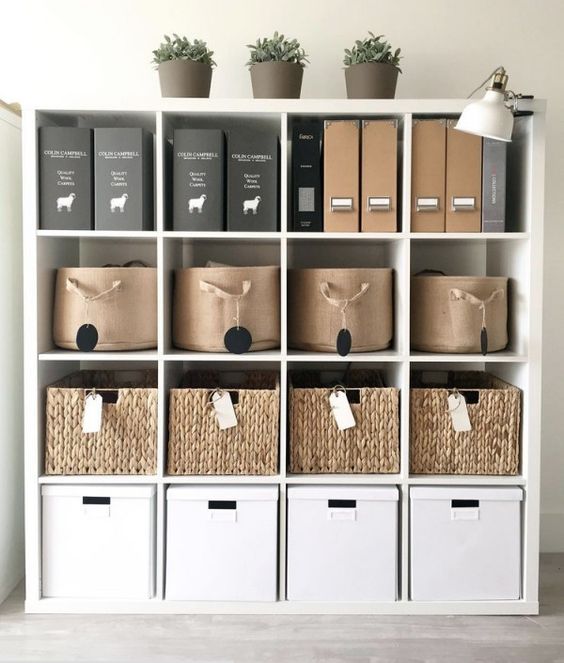 Every study space should be equipped with zones of organization. The space has to hold everything you need without looking cluttered and overwhelming. If you sigh and feel your stomach drop when you walk into your study or office space because of all the clutter, it is definitely time to make a change.  We love spaces that utilize book cases, shelves and consoles. Having a space with bins that are clearly marked and labeled makes your life so much easier and makes your study look that much better. This can also be a fun project when you are feeling bored or want to pour time into a productive endeavor. Get yourself and your work organized.  You will feel even more productive and have a little peace of mind, too.
Check out 24 Unique Styling Ideas for your Bookshelves from Elle Decor.
If you don't have large amounts of space at your disposal, you have to plan well and use what you have to your advantage. If you have any wall space available, use it! Whether its above your desk or just a blank wall, install a wall-mounted bookshelf. This is a sure way to make your office functional, and styling your shelves with well-curated accessories will make it beautiful.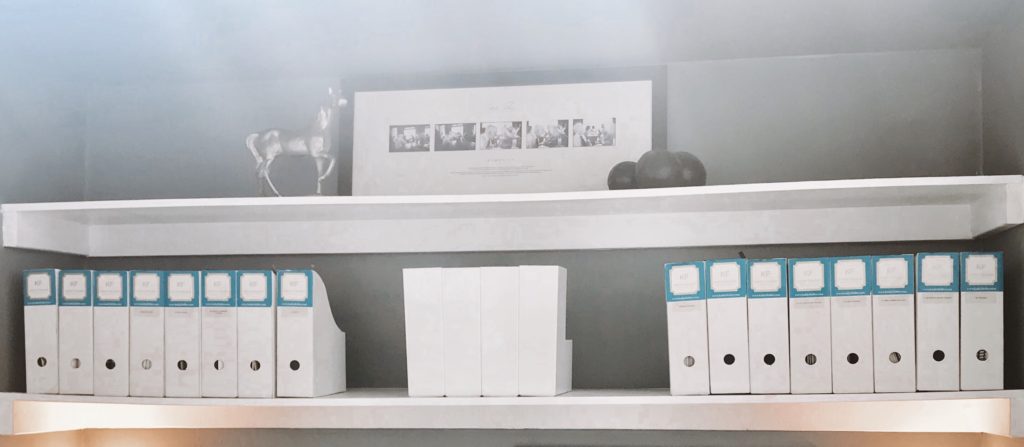 Use organizers and holders to hold important papers and documents. Label accordingly so they are perfectly organized and you can find everything quickly and with ease.
Read 10 Office Hacks to Get You Organized Now from HGTV.
Art & Accessories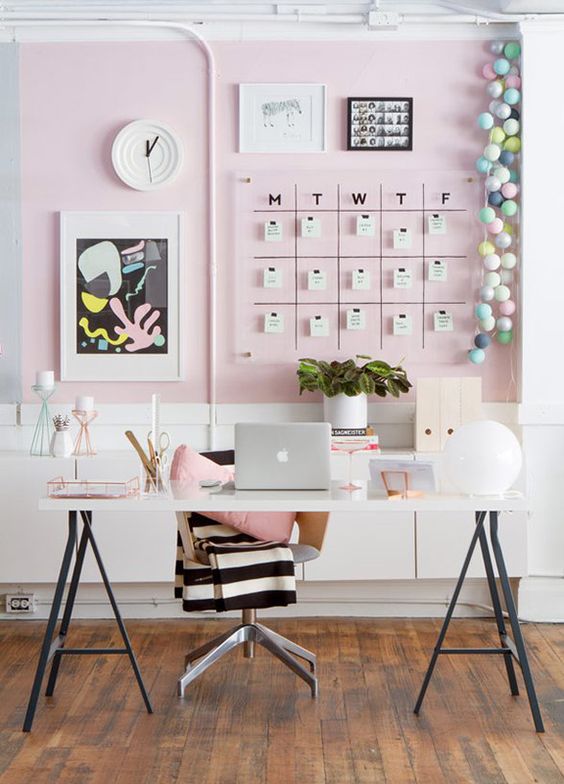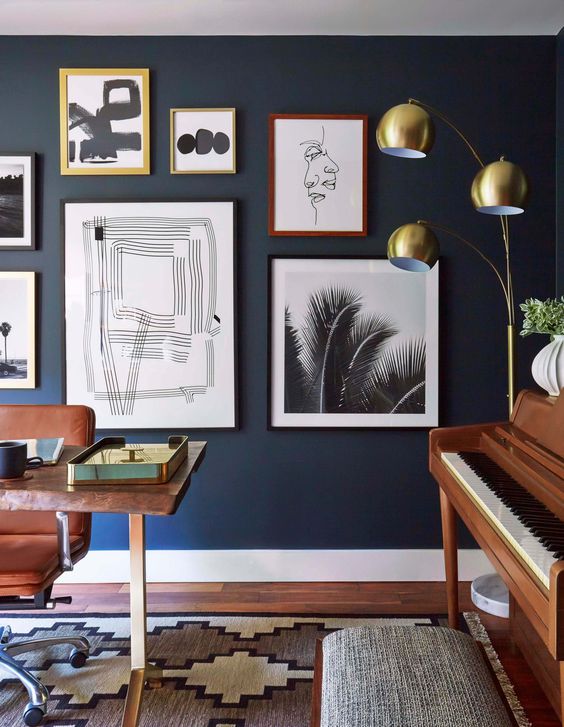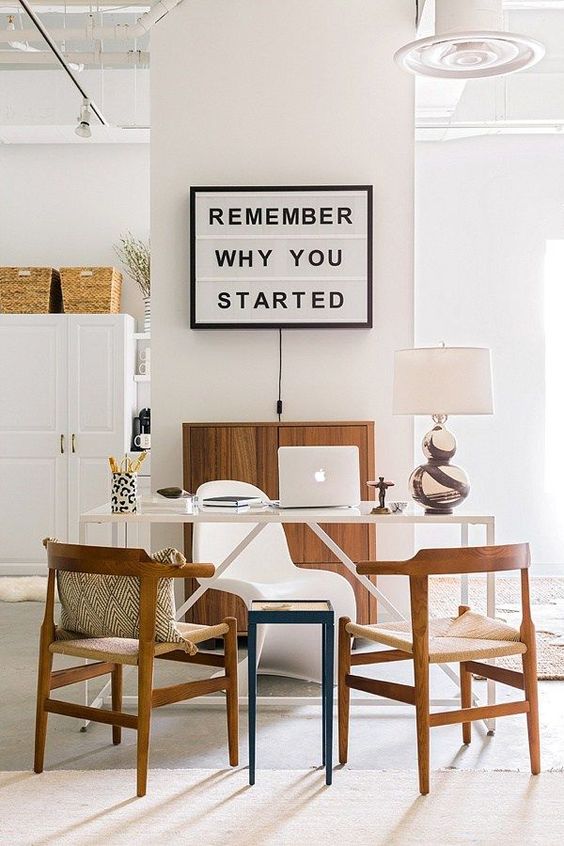 The most fun part of any room? Art and accessories! They are the game changers when it comes to design. This is what makes your space feel more personal and welcoming (and makes you happy when you walk in the room.) It is the area where you can truly take your creative freedom and run with it. Personalize your room with pictures of family and friends, your favorite art and quotes. Use this time to switch out pictures for more updated ones or even older ones that make you smile. Have a family art day where you create new pieces to hang about your house. Hang them up where you can see them while you work.  It's fun and will make you smile when you are on a stressful call or open your overflowing inbox in the mornings! Change around and mix up your current accessories, lamps, and art and let your creative mind flow to create new spaces that inspire you.