One of the best parts about this time of year is creating a festive and inviting space for friends and family to enjoy. KF knows this time can be stressful with gifts to buy, parties to attend, baking, decorating and so much more. This year our EIC made the choice to slow down, enjoy her holiday season and prepare for the New Year. We met up with her at her home while she worked on Christmas decorating and discussing goals for 2020. She shared with us something pretty inspiring – not everything has to be perfect. Sounds pretty simple right? Not always! It can be really hard to take a step back and realize your home and decorations can be just as fabulous in their imperfection, and simple isn't boring. This is the time of year to enjoy, make it personal, and find what the true meaning of the season is to you! Here's a glimpse into Kathy's home and a bit on what inspires KF about the holidays, as well as some unique inspo for your holiday season. Merry Christmas and enjoy!
The Tree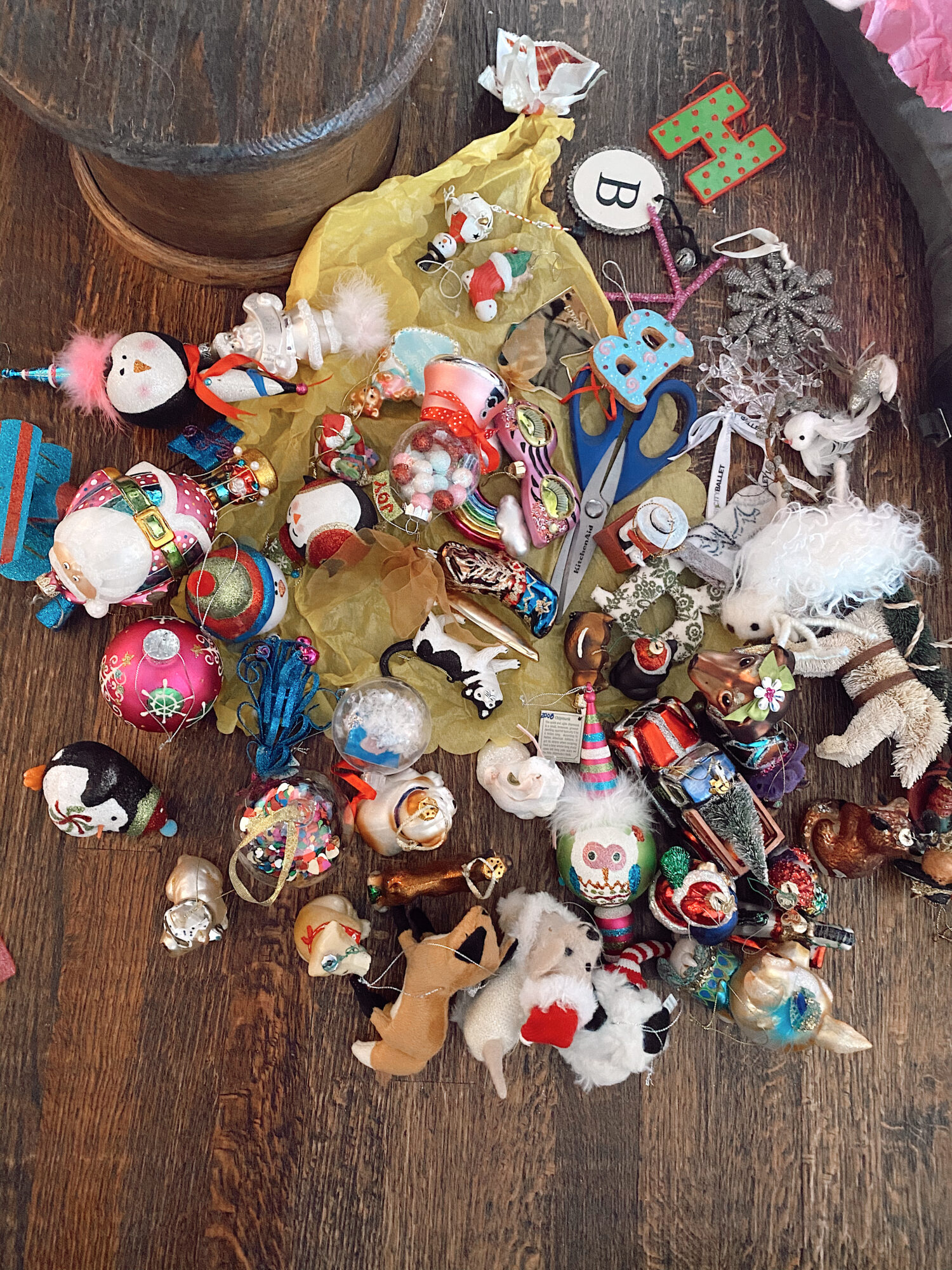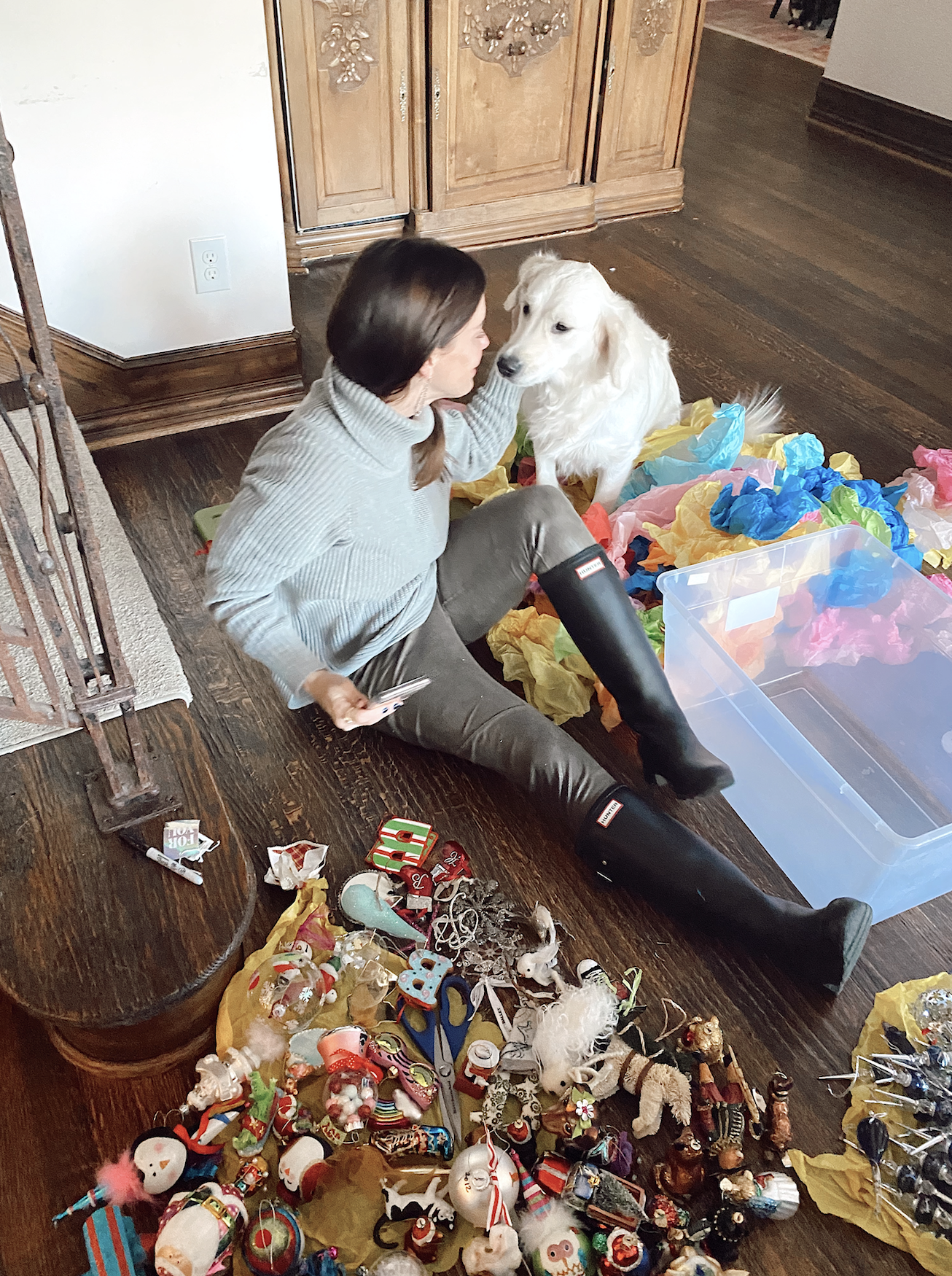 Every year KF gifts ornaments to her family members. She writes the date on the bottom, and it is a forever memory everyone will cherish. As she unwrapped and pulled them out of storage she reminisced on each year, the thought behind them, and why they are so special to everyone in the Fielder household. The memories are a cherished part of each holiday season and one of the traditions that her family holds dear.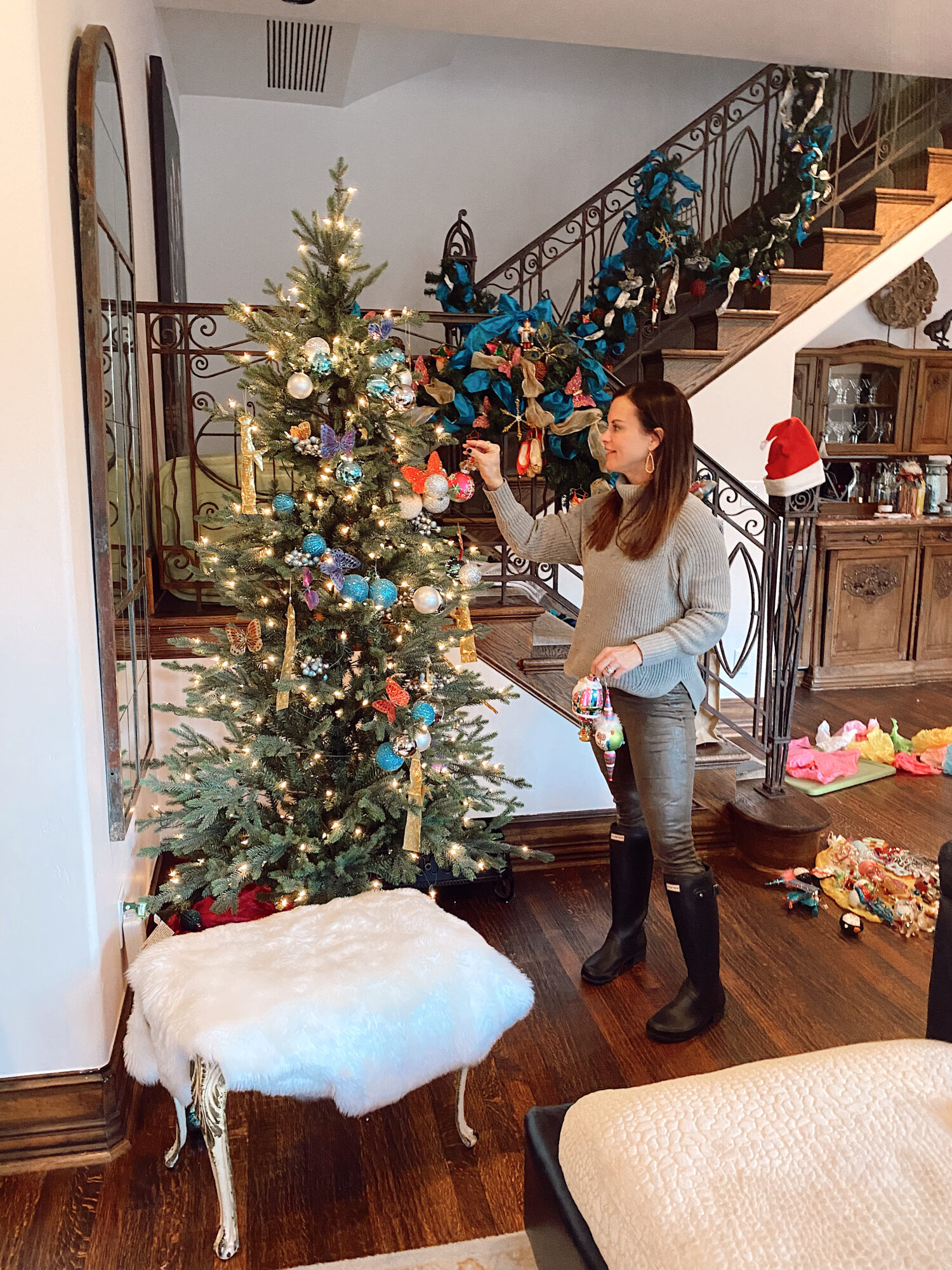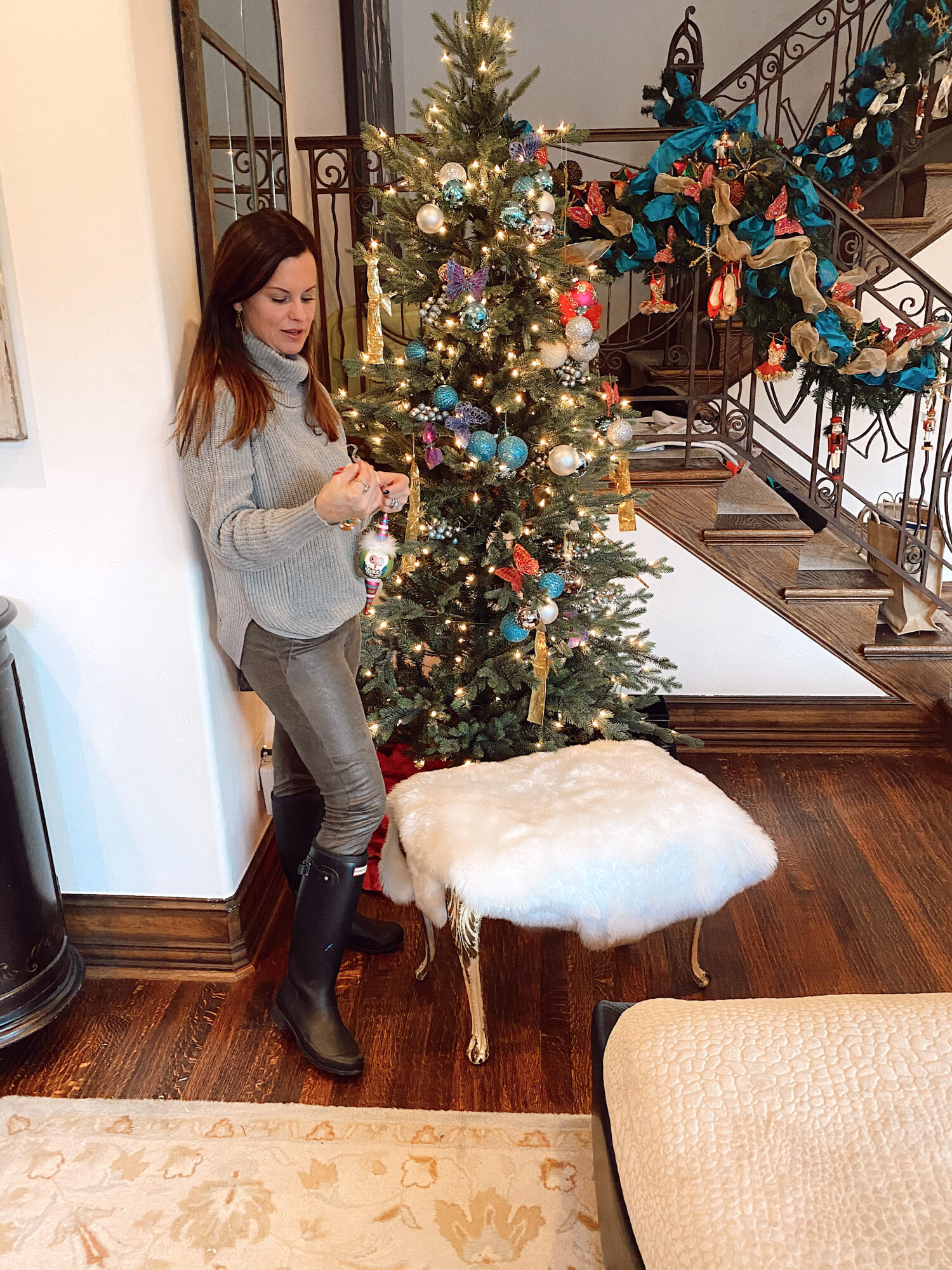 Kathy shared with us how her kids usually help her decorate the tree, but she thought this year with everyone busy schedules, it would be even better to do it herself and surprise them as they came home from school. We love how these simple and timeless decorations instantly add warmth and and a sense of "home for the holidays".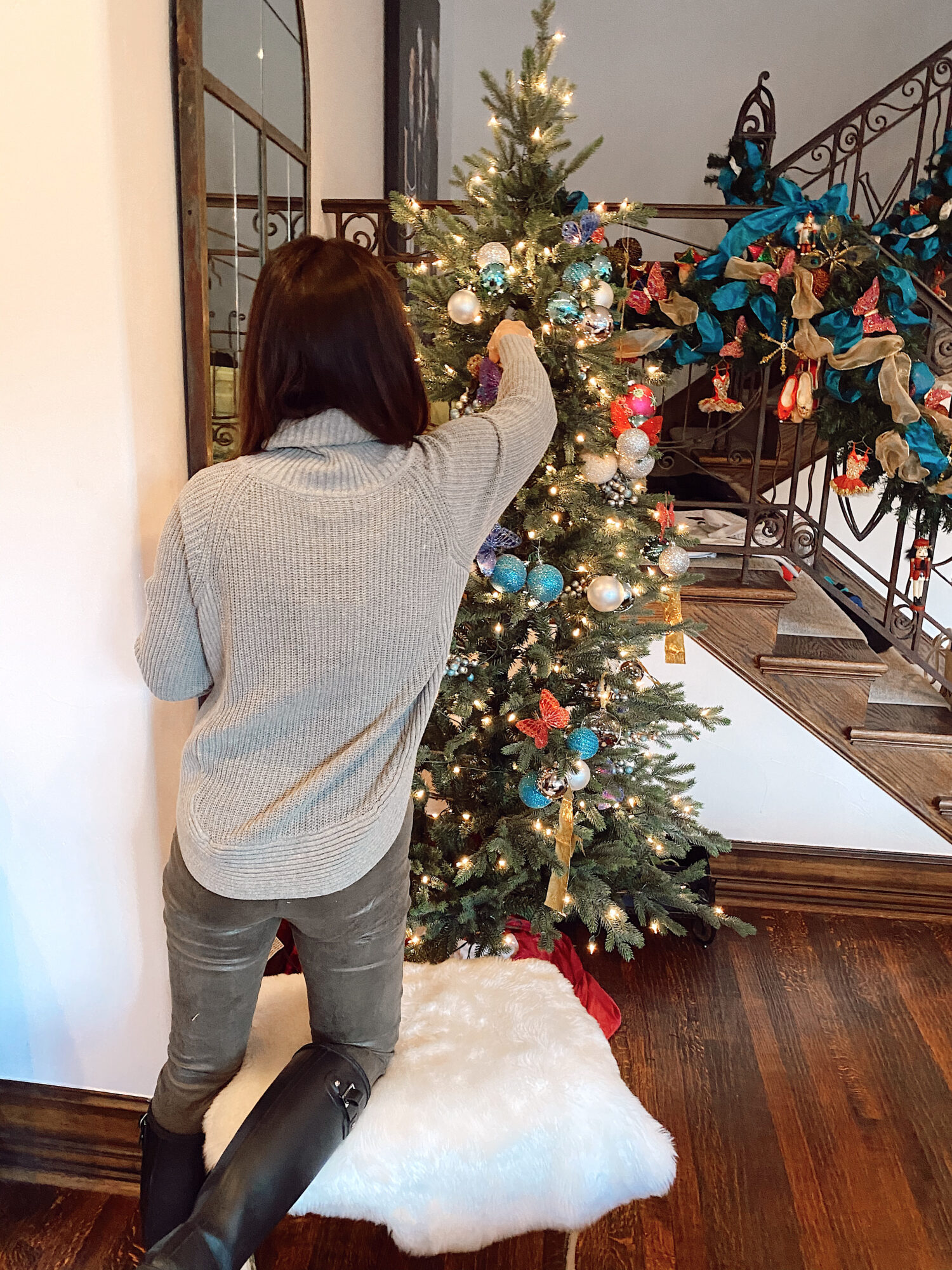 KF Tip ~ Festive Fun
KF uses some unconventional colors and materials to make her holiday decorations special. She utilizes glittery and colorful butterflies for a dainty, feminine, and unexpected twist that is fun, merry, and bright.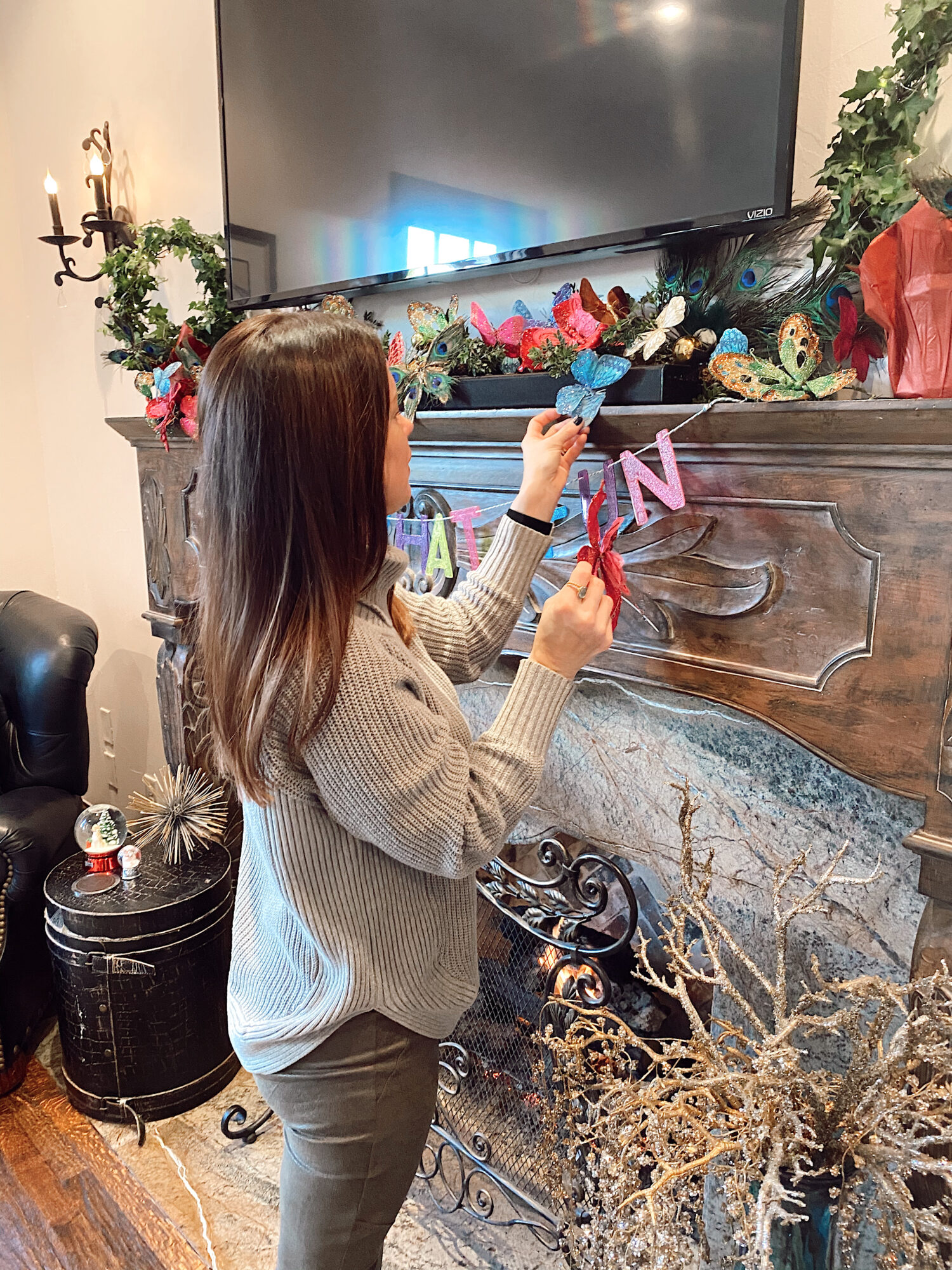 Small touches are everything, all times of the year, not just for the holidays. KF got wreaths from Trader Joes, strung tiny lights around them and added one to each end of her mantle. Kathy loves adding in peacock feathers into her holiday decor. It adds a chic richness that is simply gorgeous. We're obsessed with this fun blue vase dripping with metallic branches that feels oh so winter, festive, and cool. A mixture of textures and colors creates a fun, inviting, and truly festive feel.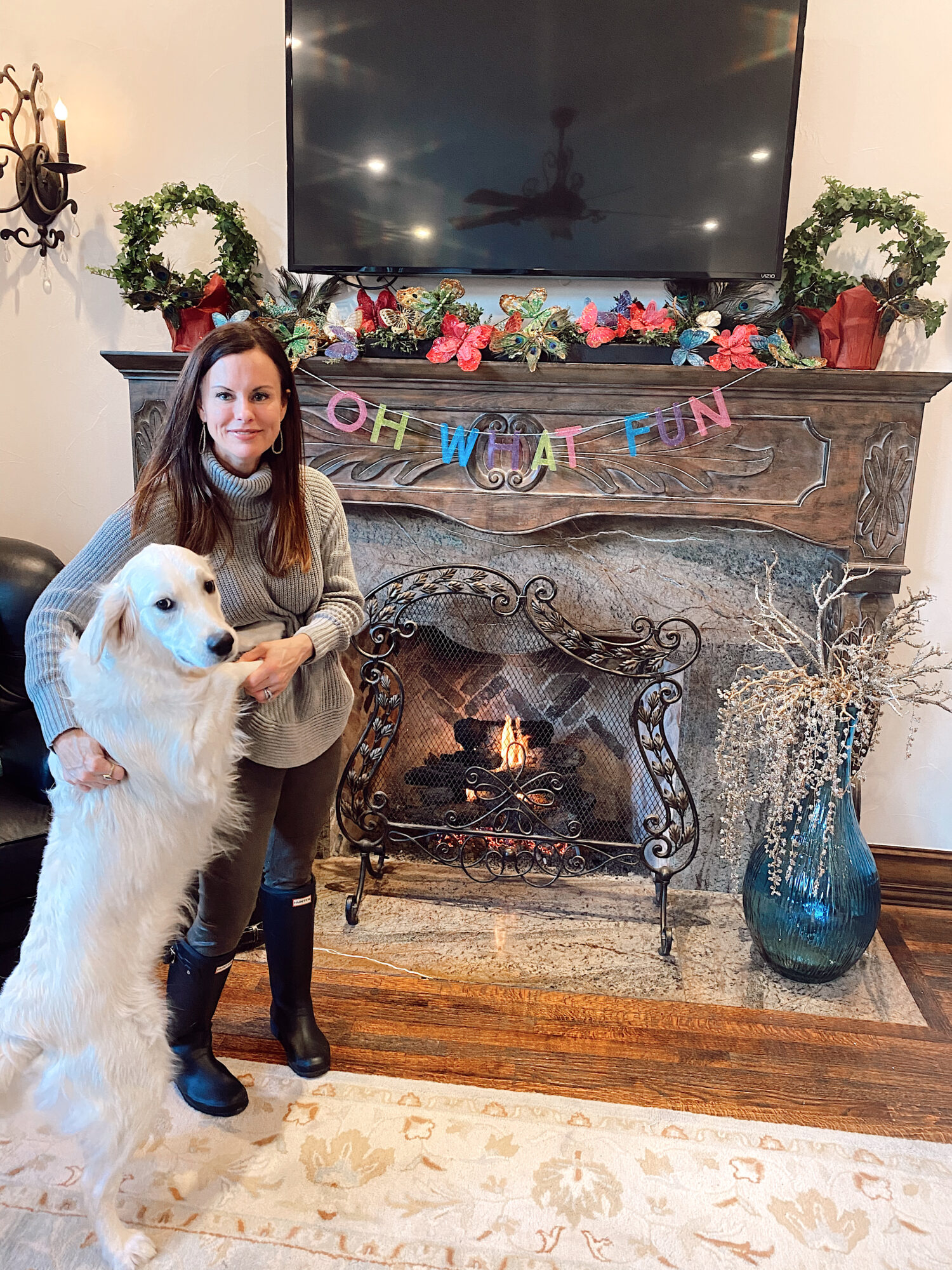 Kathy's English Cream Retriever Pearl helped as KF put the finishing touches on her fireplace. Her 'Oh What Fun' garland is the perfect accent to portray Kathy's love of the holidays, what they mean to her, and how much it gives her the time to reconnect and enjoy her family during the season. We have to say though it's a little of an unexpected color palette for your traditional holiday decor, we simply adore this happy and bright environment.
Happy holidays from all of us here on the KF Team!