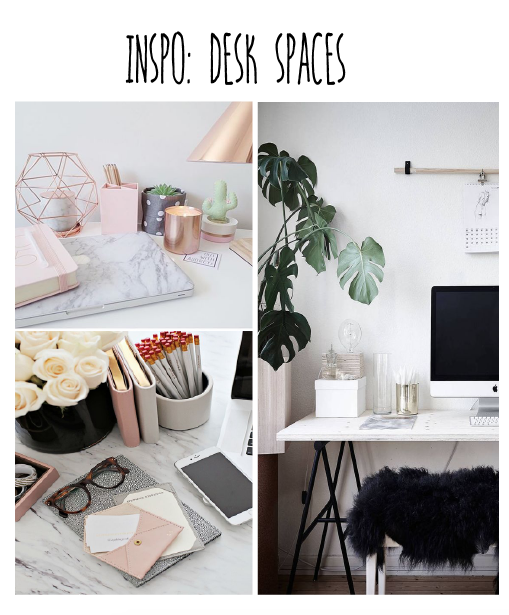 Let's be honest…it's hard to work in an environment that's chaotic and boring. Want your desk space to go from drab to fab? All it takes is a little operation organization to make your desk space chic and creative. Whether you're studying, blogging, or doing anything for that matter, your desk should be an area in which you are comfortable, organized, and stress free to let your imagination run wild!
Let your desk space speak for itself with these tidy tips and INSPO picks we envy!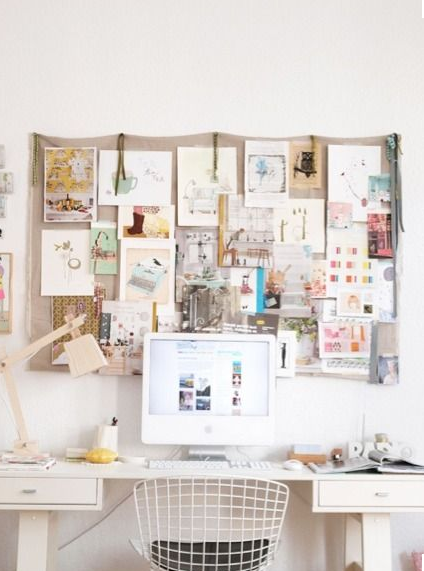 A mood board inspires you and brings out your creative energy while you're sitting and working. Put future goals, motivational quotes and inspo pics that brighten your mood and your space.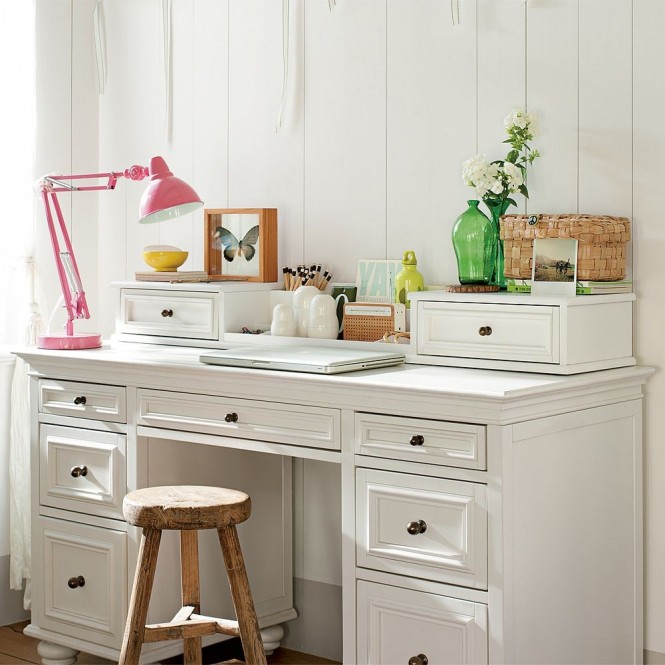 Accent your space with functional yet stylish pieces.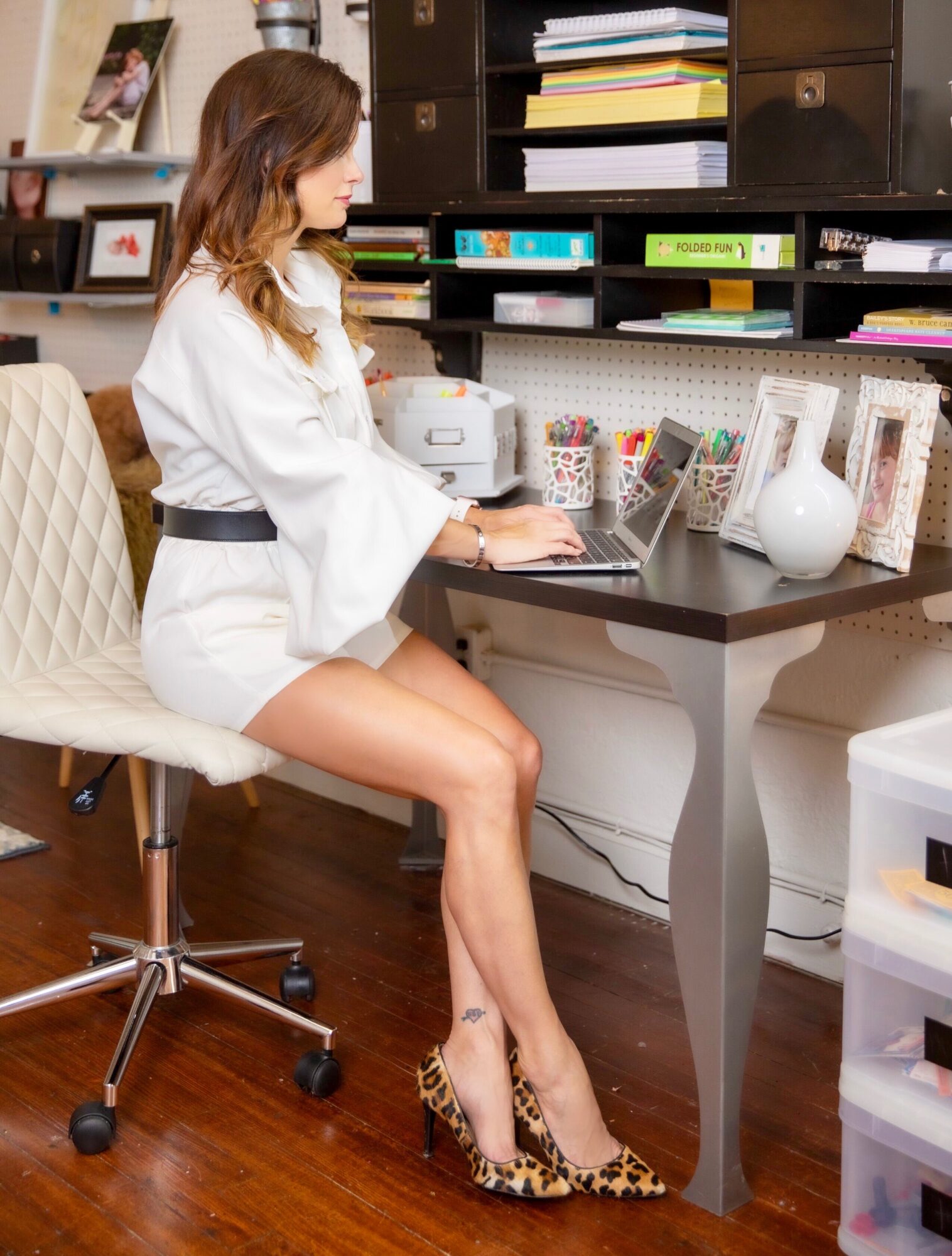 Functionality is important when trying to become and stay organized. Kathy organized her space so everything has a place and it returns to that place when she is done using it!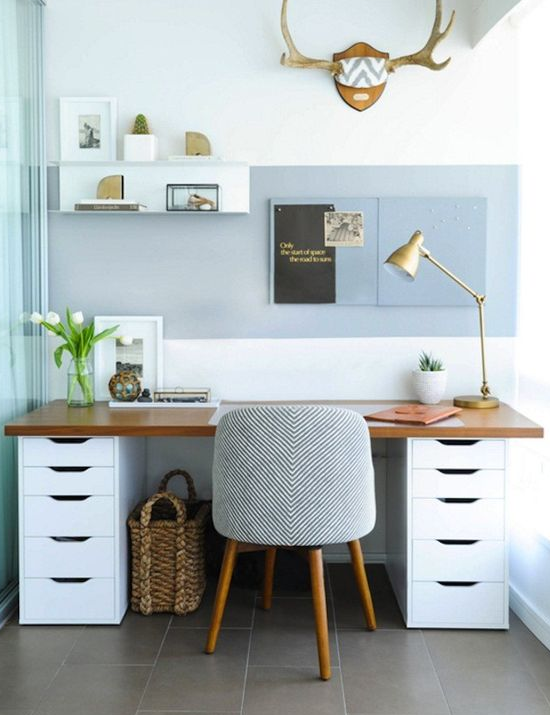 Clean lines and little clutter make it easier to work with fewer distractions. An organized space is a happy space!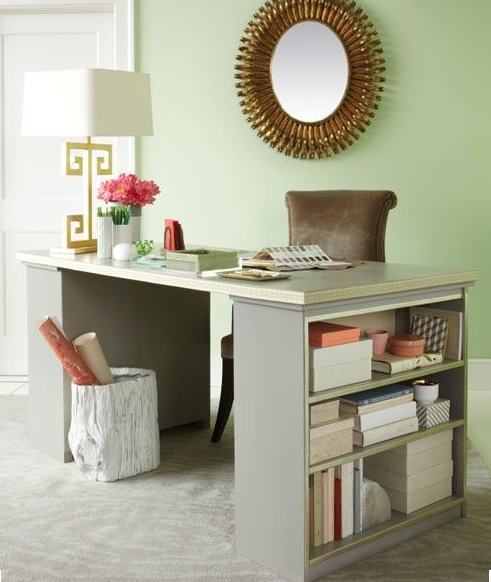 The gold accents and modern look make it chic and sophisticated, and we are smitten..