Now that the busy holiday season is coming to an end, some downtime is hopefully part of the plan for most of us. If you are craving a little update for your home so you can nest during the cold month of January, Kathy put together some easy to do tips to make your home feel new and refreshed. KF has expert advice to help create some simple, yet fabulous updates to ring in the New Year with elegance and style. It is so important to know the importance of a beautiful space, and how it affects your mood for the better. Check out a few tips from us here at KF to take your home into the New Year with stylish ease.
Fab Faux Fur + Texture, Texture, Texture
When we think of faux fur we think of one word: glamour! Whether you are wearing it as a coat or styling it in a room, it has an instant allure about it. Pairing elegant and textural fabrics is such a luxe way to add beauty and style to any room. Curated layers are the perfect little pick me up for a lovely New Years Eve and will carry you well into 2023.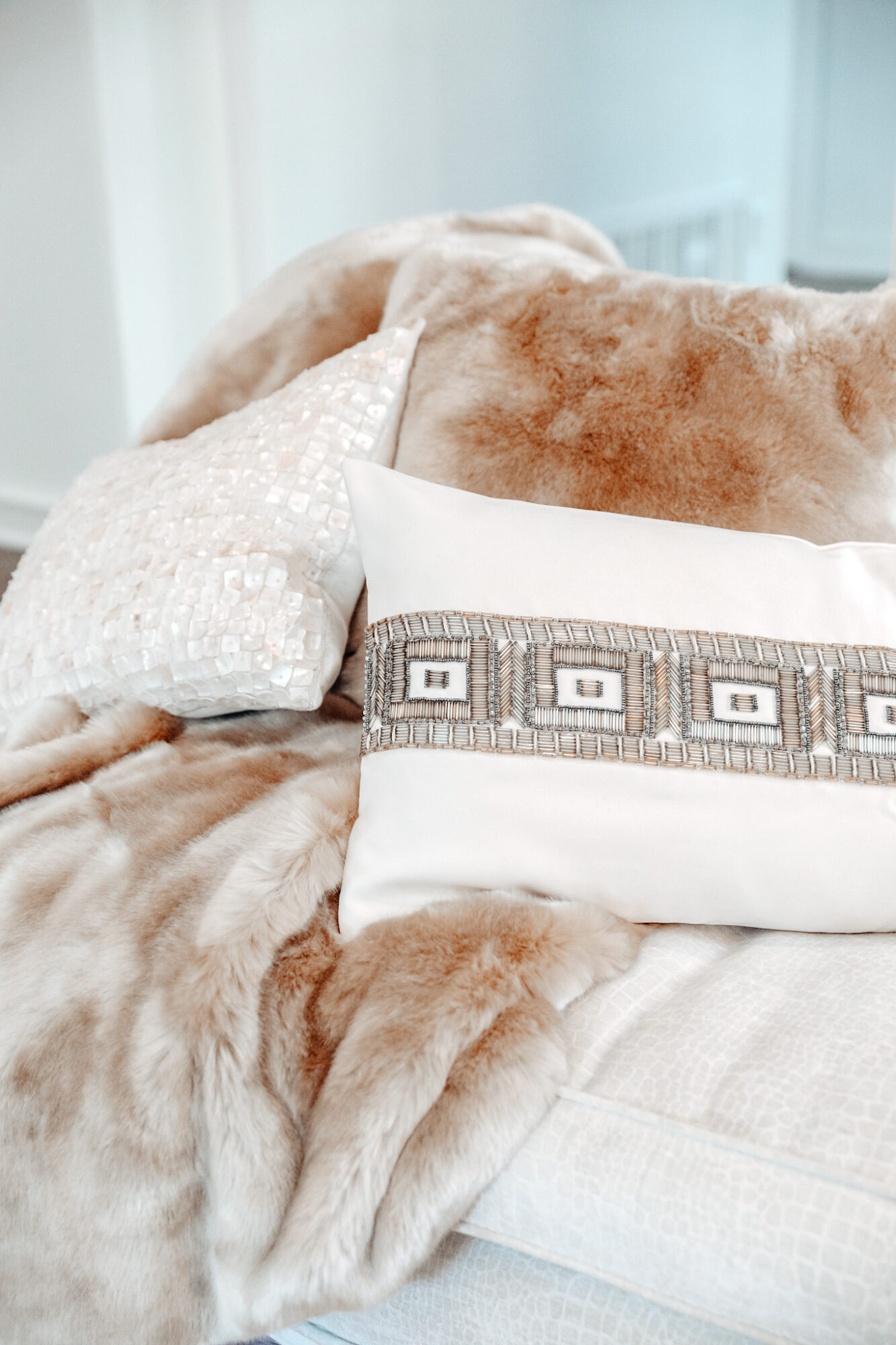 One of KF's pro quick tips for making a room feel truly designer is layering. Just as you would with a chic outfit, a chic room is nothing without a combination of sumptuous textures, finishes, and fabrics.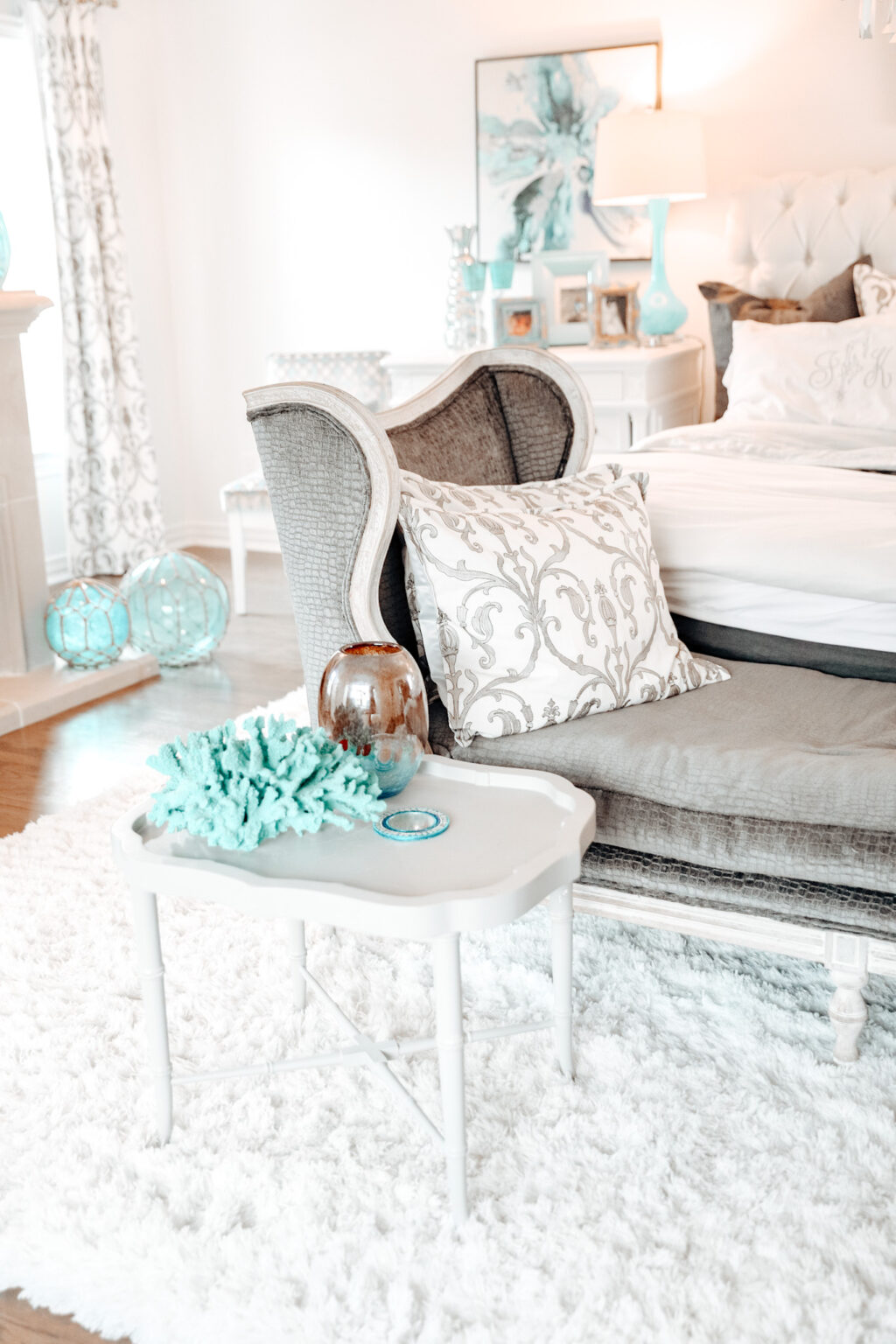 Beautifully curated accessories with well chosen statement pieces make for a spectacular abode. Mixing and melding different styles effortlessly is the true key to make any space look and feel professionally designed.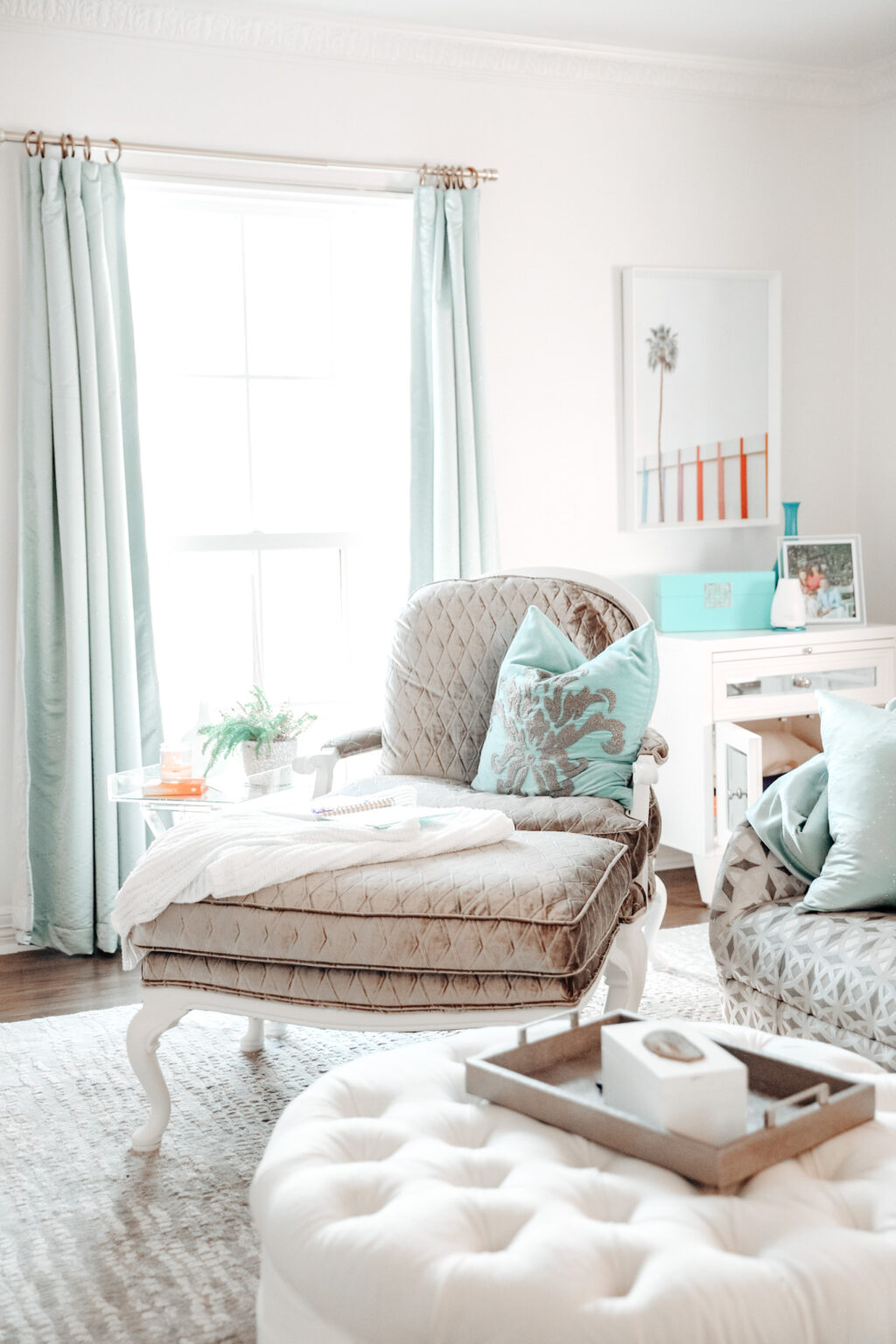 Soft blankets, luxe drapery, and beautiful finishes make this bedroom and sitting area the perfected oasis to relax and rejuvenate no matter the time of year. The light and easy, but luxe colour palette is soft and inviting, asking you to relax and unwind from the day.
Master Retreat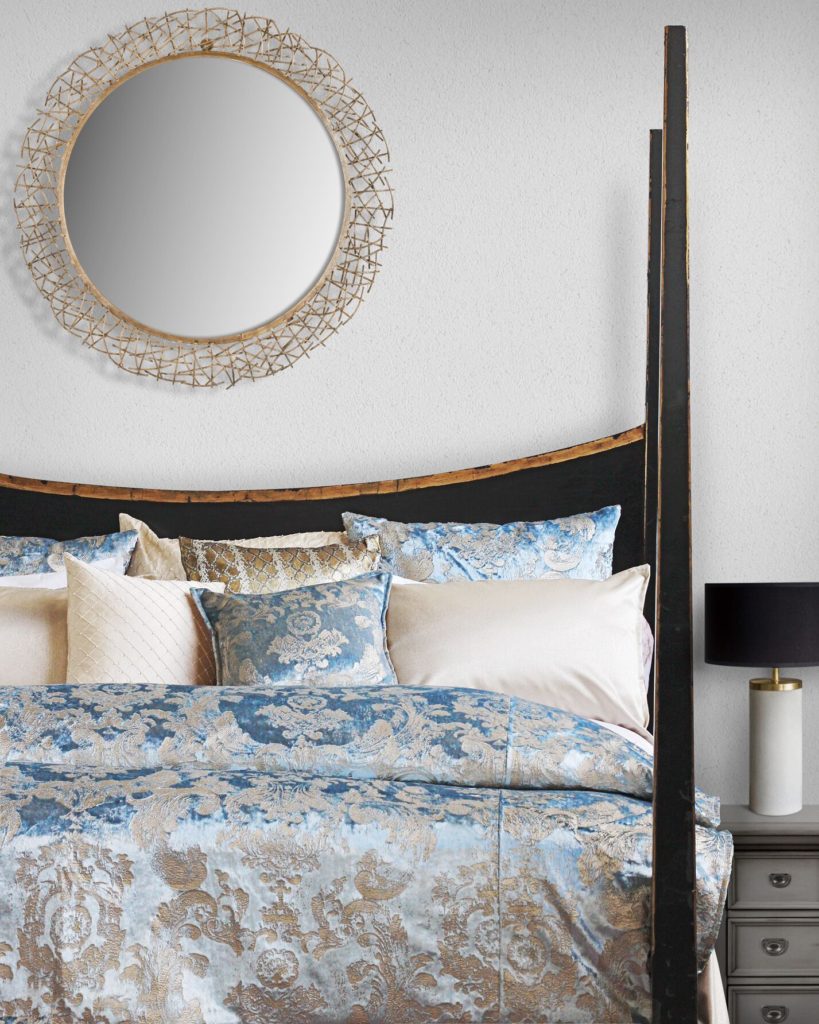 Want to feel fabulous this NYE?! Glam up your bedroom with added texture and create a beautiful colour palette. Whether you choose bright and sophisticated or saturated and sexy, the perfect room is easier than you think! The stunning Gabriella Bedding from Isabella Collection by Kathy Fielder is the perfect touch to create a sumptuous retreat. You can shop luxe bedding and pillows 24/7 at kathyfielderboutique.com and transform any room into your dream space.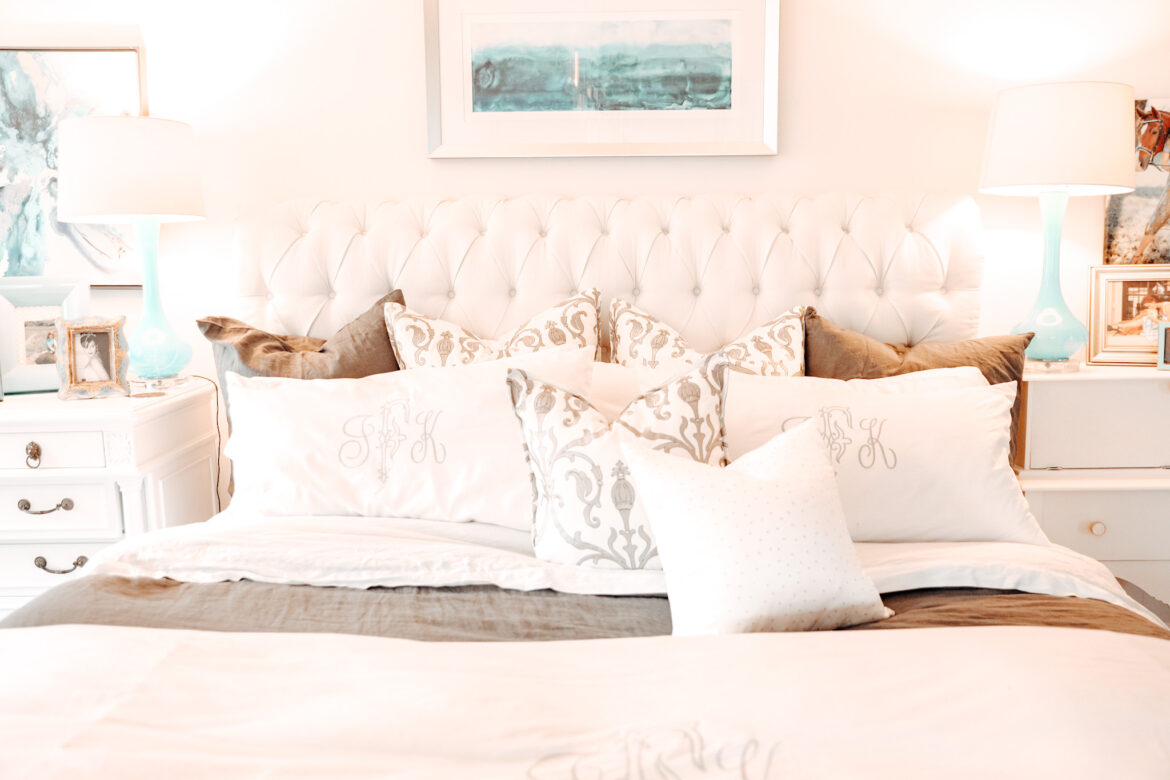 When creating your bedroom oasis, it's so important to remember a key element:
De-clutter!!!! One of your top New Year's resolutions should be decluttering your bedroom so that you are able to relax and unwind with ease. Make sure everything has it's own place. When you walk in the room you want to think, "Ahhhh, this is so pretty!". Organize your things in beautiful boxes, add personal photographs, and little things that inspire you. In today's stressful environment, having the ability to easily relax and unwind is something that you deserve. When you are centered and happy, those around you are too!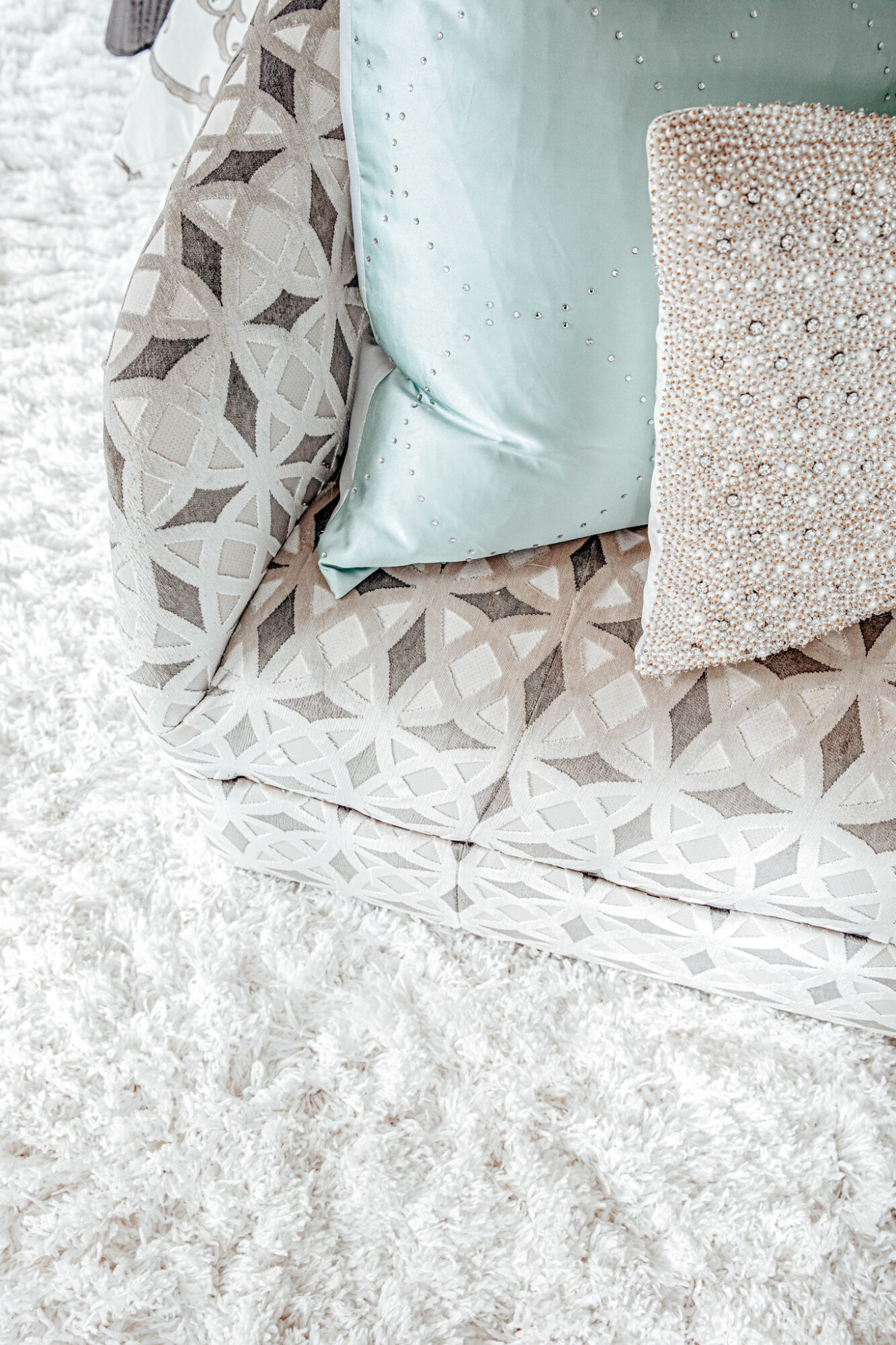 Throw pillows are an instant way to revamp a room. From beaded to silk, intricately patterned, or simple and clean, no matter your style, a show stopping throw pillow is a quick and effective way to reinvent a space and breathe new life into your room. They add a layer of softness and elegance that are the finishing refining touch.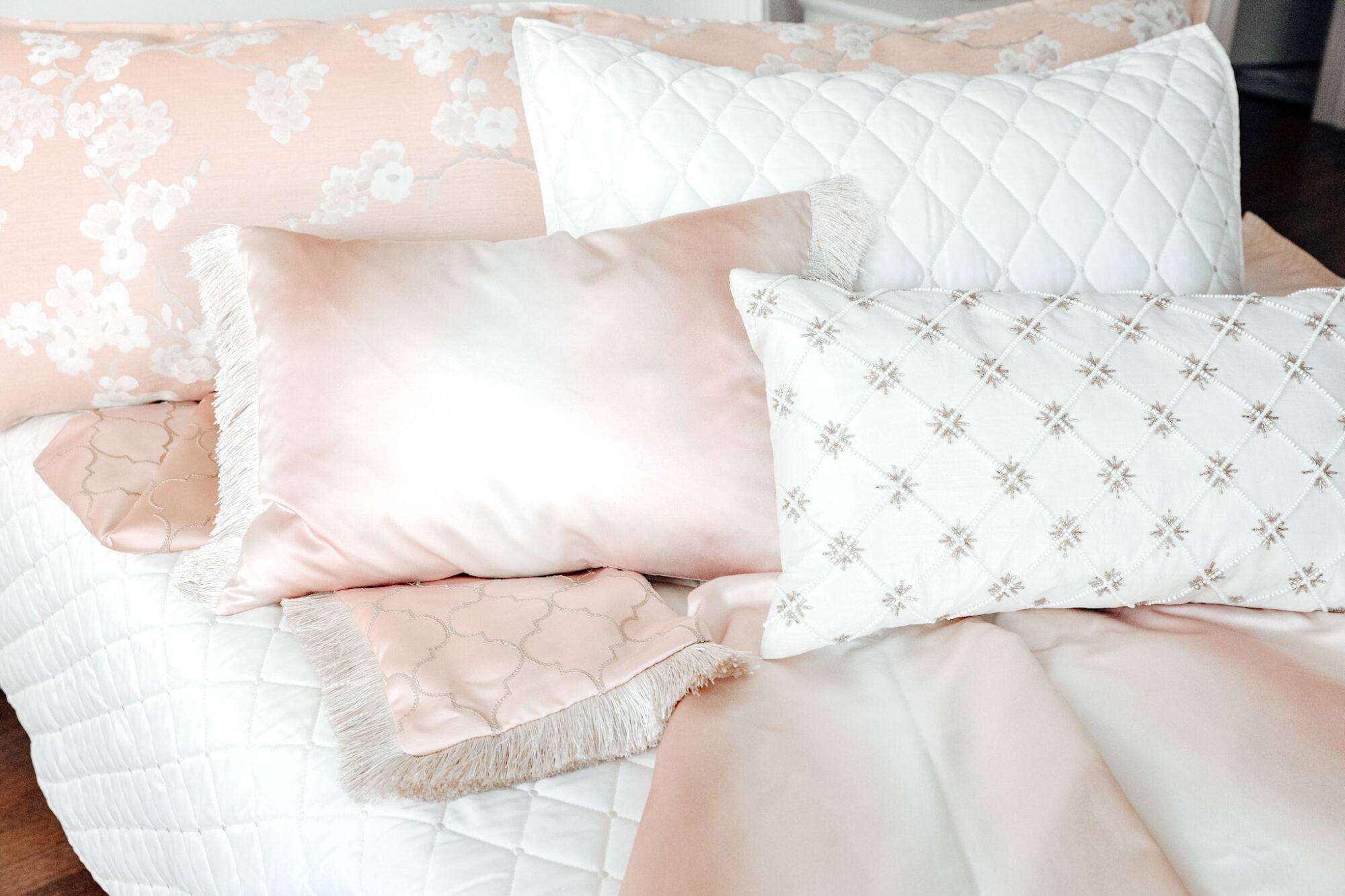 Sparkle and shine aren't the only things that can transform a space to glam. Gorgeous textiles in a striking pattern have the same effect. A soft palette is soothing and has an incredible elegance and refinement to it. Quilting, beading, and embroidery are simply beautiful paired here in this Isabella Collection by Kathy Fielder Jasmine Collection. We say ooh la la!!!
Looking for a little more inspo? Check out one of our favorite The Fielder Report vlogs, Resolution Solutions. KF shows you how to curate your perfect oasis, by walking you through tips + tricks to make the perfect room for you.
Wall Decor
Art and mirrors are one of the key ways to instantaneously brighten a room and give it a new feel. Creating depth and interest, a fabulous piece of art is an instant way to make sure that your room pops! Art creates conversation and gives life to walls (and your room) like nothing else, and may be the best way to express your own personality and style in your space.
No matter if it's ornamental, classic, or modern, the right piece of art is one of the best designer touches you can add and gives you such an ability to reflect your own personal style and taste. Art doesn't have to cost a fortune and does take time to curate, so be patient and have fun with it. The best thing about art is it's one of the most personal expressions of who you are.
KF Tip ~ You can always snag a few inexpensive pieces that look like a million bucks as placeholders until you are able to find that perfect piece you have been searching for to replace it. Art is one of the purest forms of personal expression that you have in your interior space.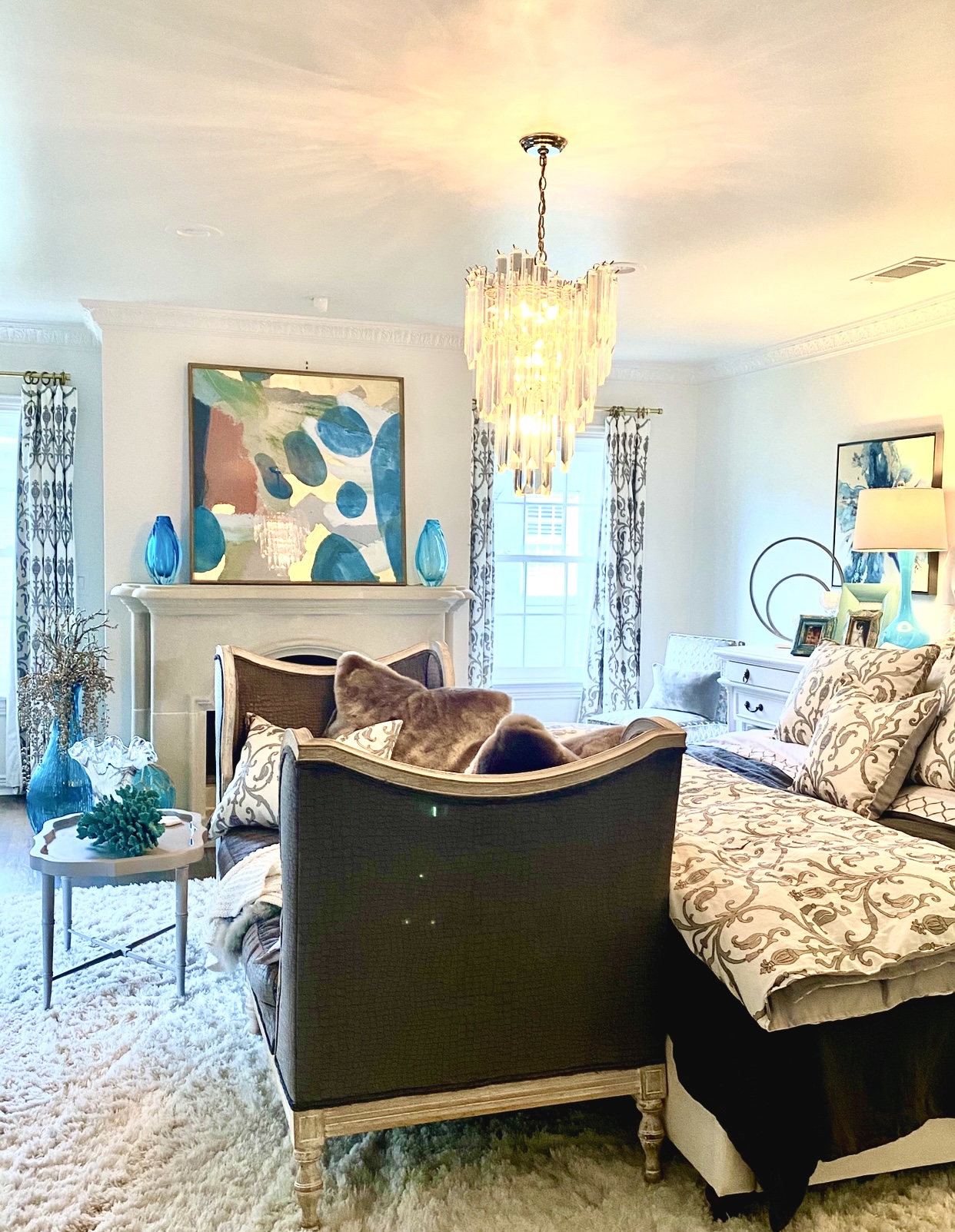 KF Tip – If you are feeling a little "artsy" create your own masterpiece! There are so many resources to learn how to create different pieces for you home. Get tons of Inspo on Pinterest or see more on Acrylic Pour here.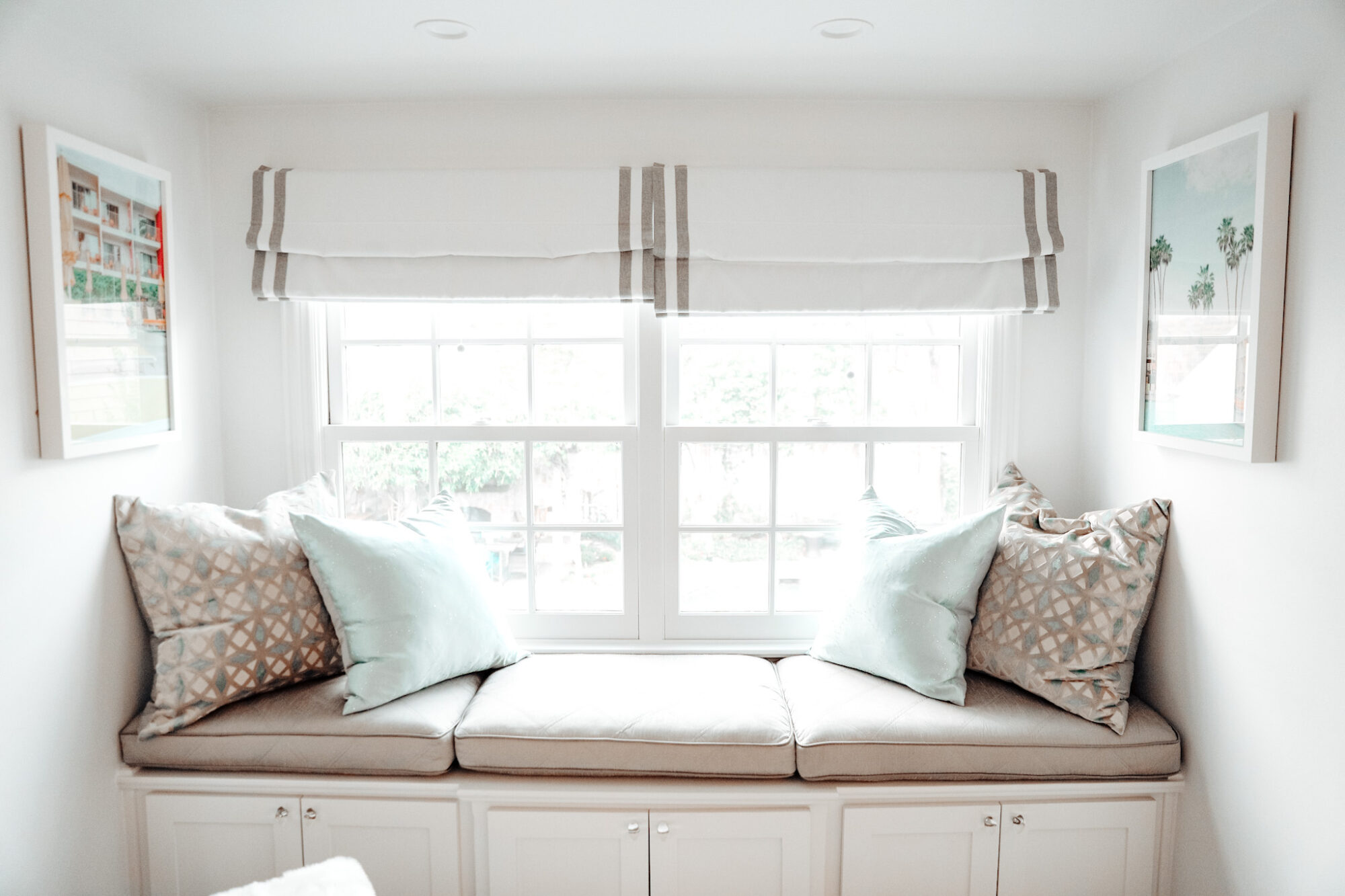 Taking opportunities to curate intimate spaces for a cup of coffee or to sit and read a book is one of life's little luxuries and isn't all that hard to do. Look for ways to make a special place for you to enjoy over the holiday and all through the year.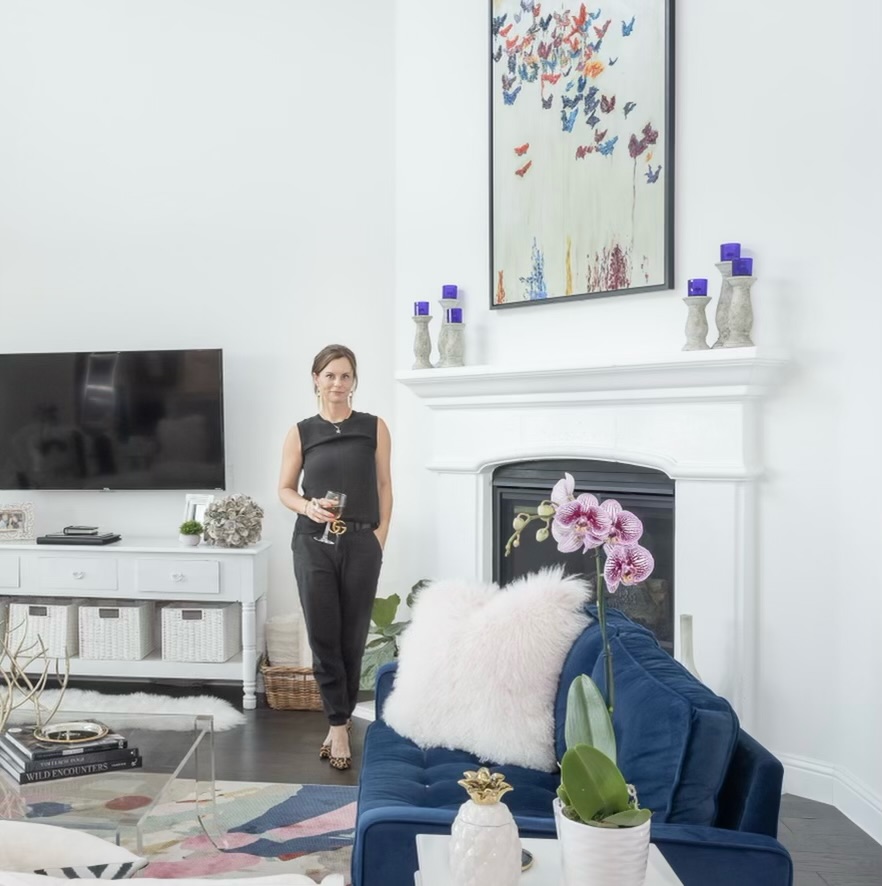 Cheers, friends! Happy New Year from the KF team to you, we'll see you in 2023! 🥂