Traveling can lead to forgotten essentials, but KF's guide has you covered. Explore these versatile weekender bags and travel essentials we have picked out for you!
Worth-It Weekender Bags
Oeihuivt Weekender Bag:
This Oeihuivt Weekender Bag boasts durability and style. It's crafted from water-resistant polyester, ensuring durability. The separate shoe compartment keeps things organized and convenient. Additionally, It includes a detachable shoulder strap, trolley sleeve, and zippered back pocket for essentials. This bag is both stylish and practical. Six pockets and a roomy interior make it versatile for short trips, whether for leisure or business. This bag also makes for a thoughtful gift option for family and friends who love traveling.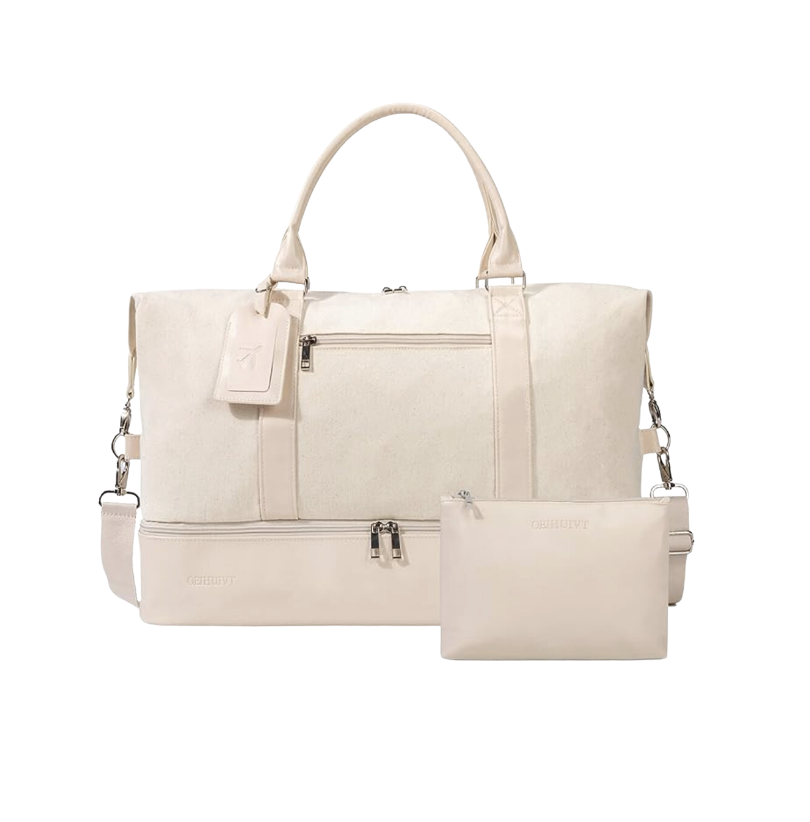 Shop Here
Longchamp Le Pliage Expandable Travel Bag: 
The Longchamp Le Pliage Travel Bag combines style and functionality. This expandable tote is perfect for those who tend to return with a few extra items in tow. It's foldable design allows you to adjust the bag's size, making it versatile for different trips and excursions. The durable nylon material and leather handles ensure longevity, while the classic design remains timeless.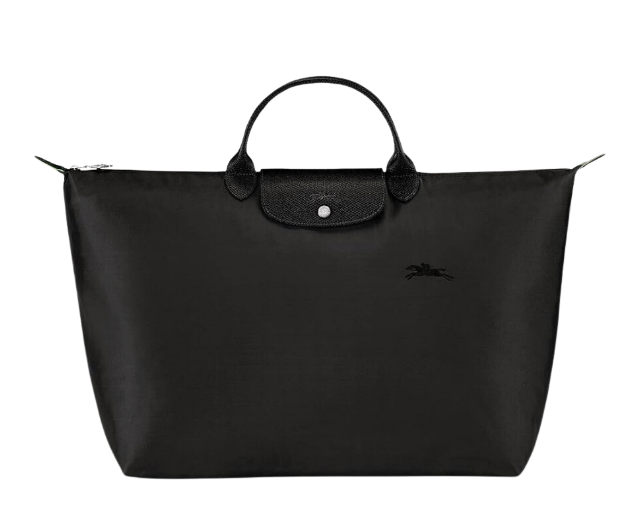 HYC00 Tote Bag:
This HYC00 Tote has a nylon lining, zipper closure, and a dry-wet feature for storing wet items separately. It's an airline-friendly carry-on for travel and suitable for both indoor and outdoor sports activities. The bag can be used as a handbag or crossbody with an adjustable strap and has multiple organizational pockets. It comes with a lifetime warranty, a 60-day refund policy, and a reminder not to accept a damaged package.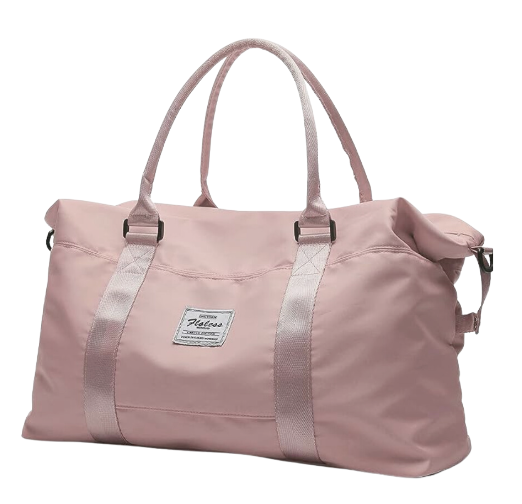 Shop Here
Etronik Weekender:
This Etronik Weekender is designed to cater to your on-the-go needs with a range of useful features. It comes equipped with a handy USB interface for convenient phone charging, and its spacious dimensions provide ample room for your essentials, including two inner pockets, a large zippered wet bag, and two outer side pockets for water bottles or umbrellas. Plus, you'll find a roomy front pocket and a zippered back pocket ideal for securing your keys. The standout feature is the bag's dry-wet separation capability, featuring a waterproof PVC-lined pocket to keep wet items separate from the rest. Crafted from durable, water-resistant nylon with high-quality zippers and metal buttons, this bag protects your belongings and suits various activities, including travel, gym workouts, beach trips, business outings, and daily use.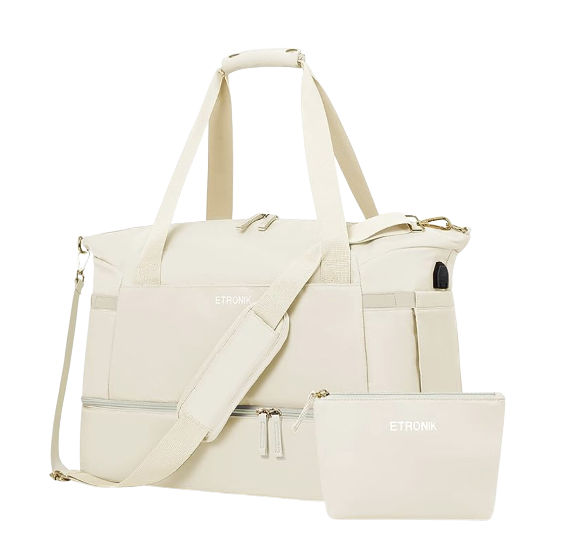 Shop Here
FIGESTIN Duffle Bag:
The FIGESTIN Duffle Bag is airplane-friendly, perfect for carry-on with a trolley sleeve. It has multiple compartments, including a water-resistant wet pocket for separating items. Made of durable polyester, it's versatile for travel, gym, school, and more. Lastly, it's also a great gift for friends and family.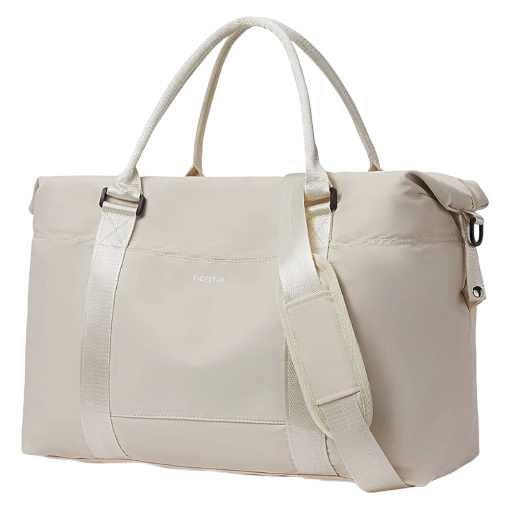 Shop Here
Must-Have Travel Essentials for Women
Now that you have your perfect weekender bag, let's explore the essential items every woman should have in their travel luggage:
Keep your clothing organized and wrinkle-free with packing cubes. They are a game-changer when it comes to efficient packing for the girl on the go.
Invest in refillable travel-sized bottles for your favorite skincare and haircare products to save space and stay within TSA regulations and it saves you time having to grab some when trying to get out of town.
Pack versatile clothing items that can be mixed and matched. Neutral colors and layering pieces are your best friends.
When traveling and on the go, comfortable shoes are essential. Opt for stylish sneakers that will keep you on your feet and out and about town. 
Don't forget a universal adapter to ensure your electronics stay charged no matter where you are in the world.
Keep your important documents, like passports, boarding passes, and currency, organized in a secure travel wallet.
Stay hydrated on the go with a reusable water bottle. Many airports and cities now have water refill stations to reduce single-use plastic waste.
A compact first aid kit with essentials like bandaids, pain relievers, and antiseptic wipes can be a lifesaver in unexpected situations.
Whether it's a book, e-reader, or your favorite podcast, having entertainment for the journey is essential.  Down forget your Netflix downloads!
Include personal care items like a toothbrush, toothpaste, and a mini hairbrush to freshen up during your travels.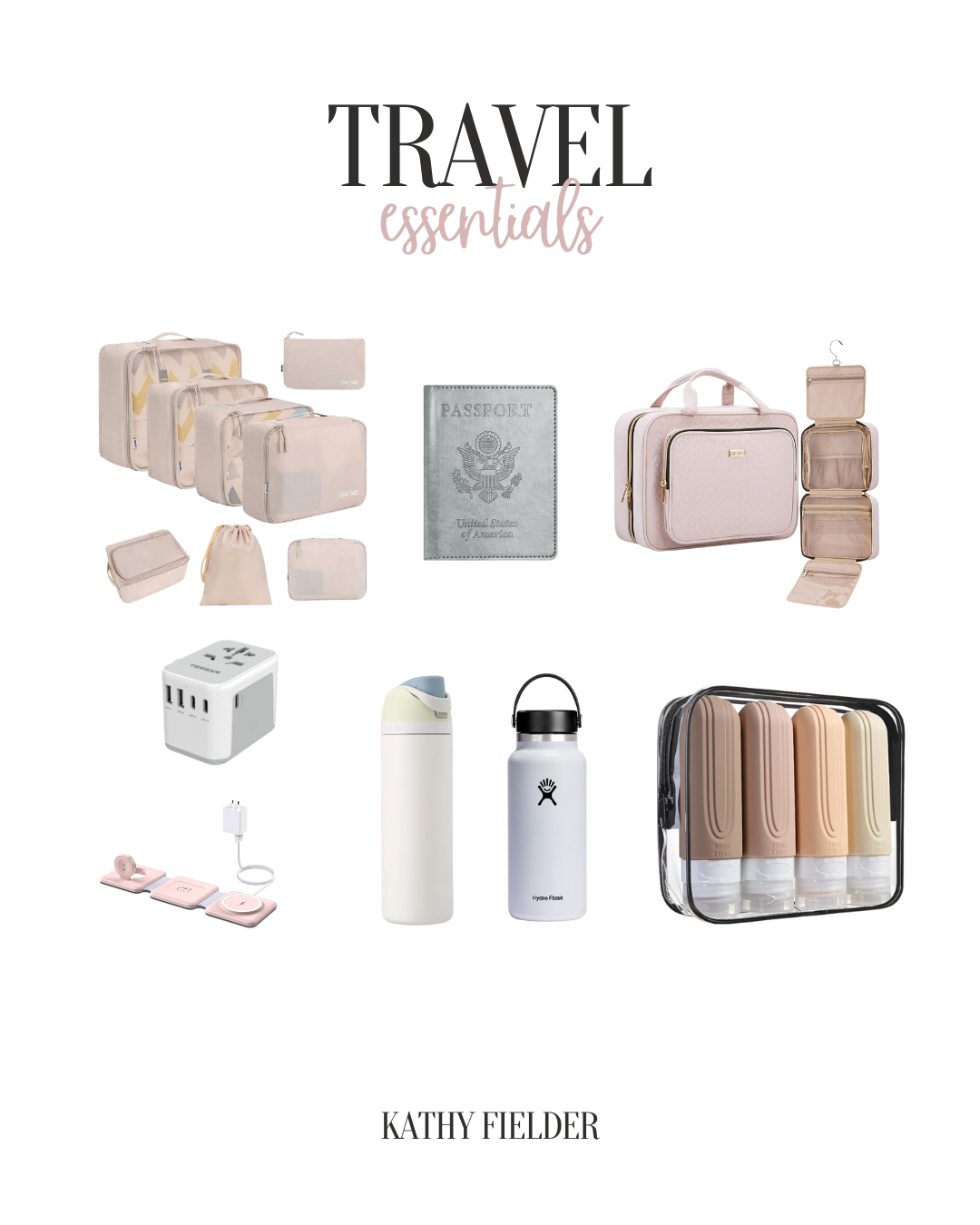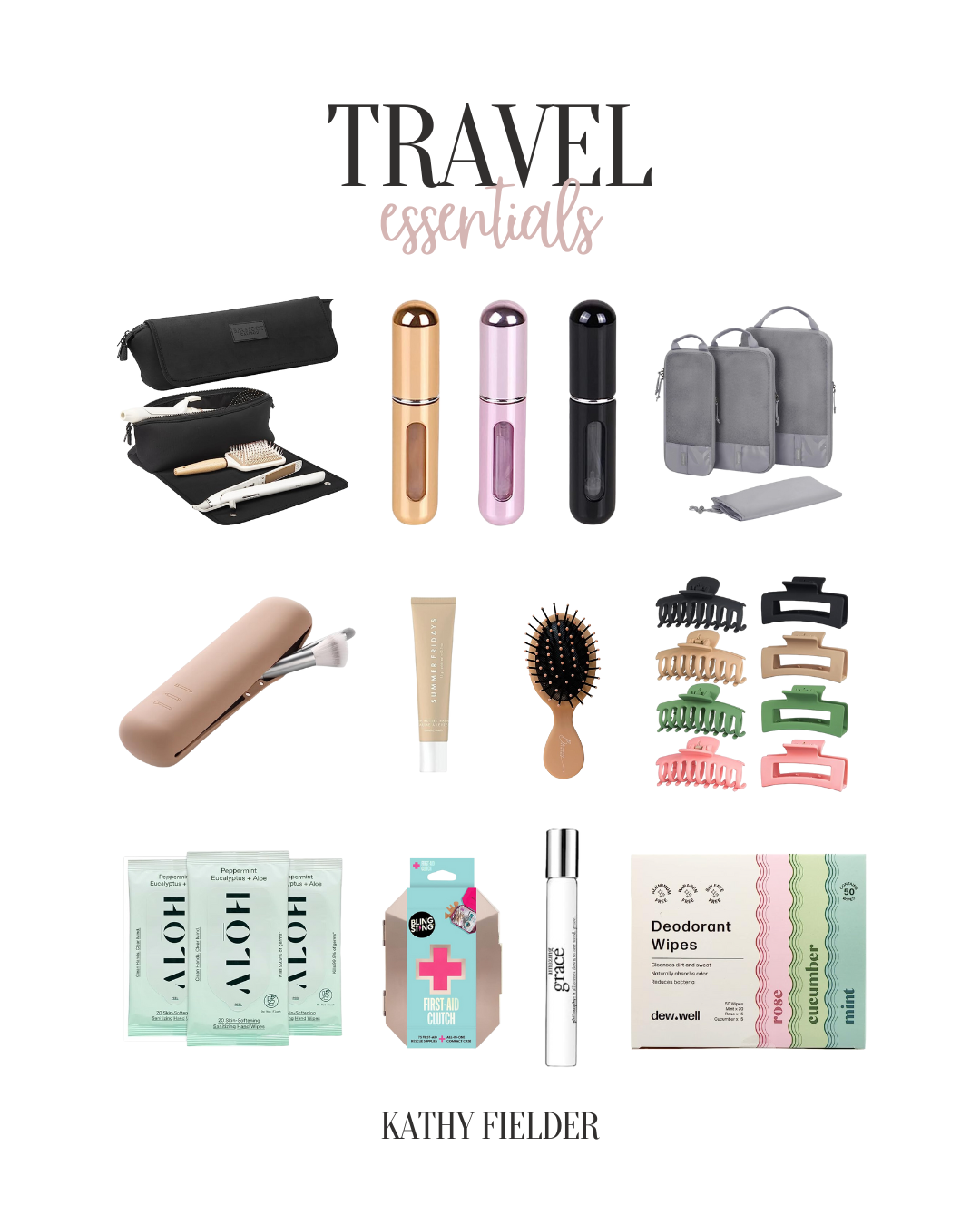 Shop KF's Travel Essentials Here
With the right weekender bag and travel essentials, you'll be prepared for all of the upcoming trips you have on your calendar. Whether you're exploring new cities, relaxing on a beach, or traveling to see loved ones, these travel necessities will help you stay organized, comfortable, and stylish on your journey. So, pack your bags and get ready for your next adventure knowing you have your best foot forward!