A fab holiday table is a statement-maker and conversation starter, which makes for a delectable dinner party. It's no secret Kathy loves entertaining and curating fabulous tablescapes. A collector of dishware, glassware, and flatware, Kathy creates lush tables for holiday dining with family and friends. We couldn't let the season pass without getting some of her inspo. In classic KF style, she created a fun and playful table, as well as one that is fabulous and classic, so all the inspo you want is right here! Keep reading and and get some holiday tips and tricks from a pro for the most wonderful time of year.
Cool + Different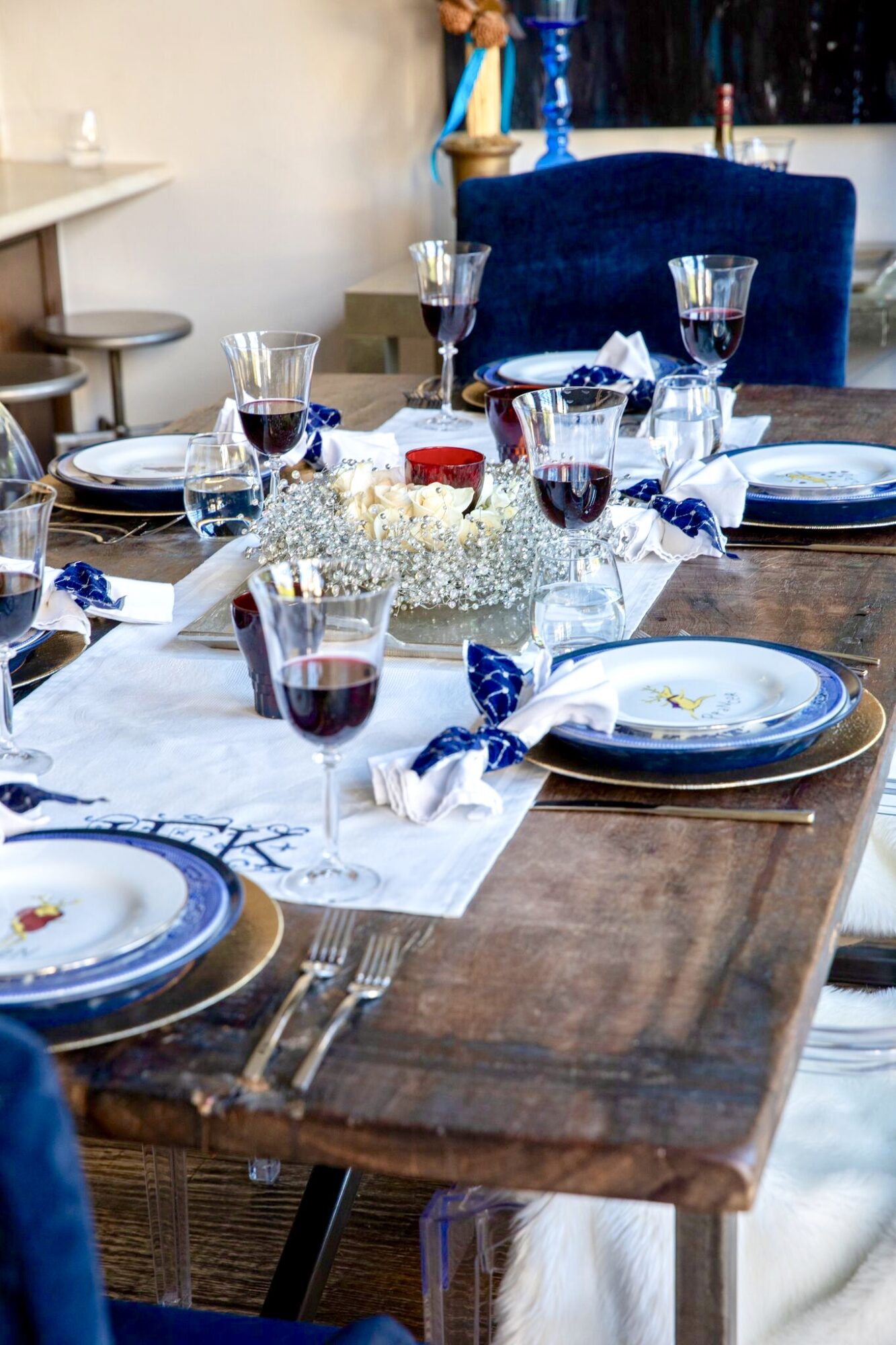 One of Kathy's trademarks for holiday decor is mixing up classic holiday style for something a bit more fun and surprising. One holiday tradition that brings some extra cheer is her reindeer collection from Pottery Barn. This cheeky and playful touch adds a level of personalization, and everyone in the Fielder Family has their pick of which reindeer plate they are feeling that day. When entertaining, she often picks the guests perfect persona to add a little fun + festive holiday whimsy.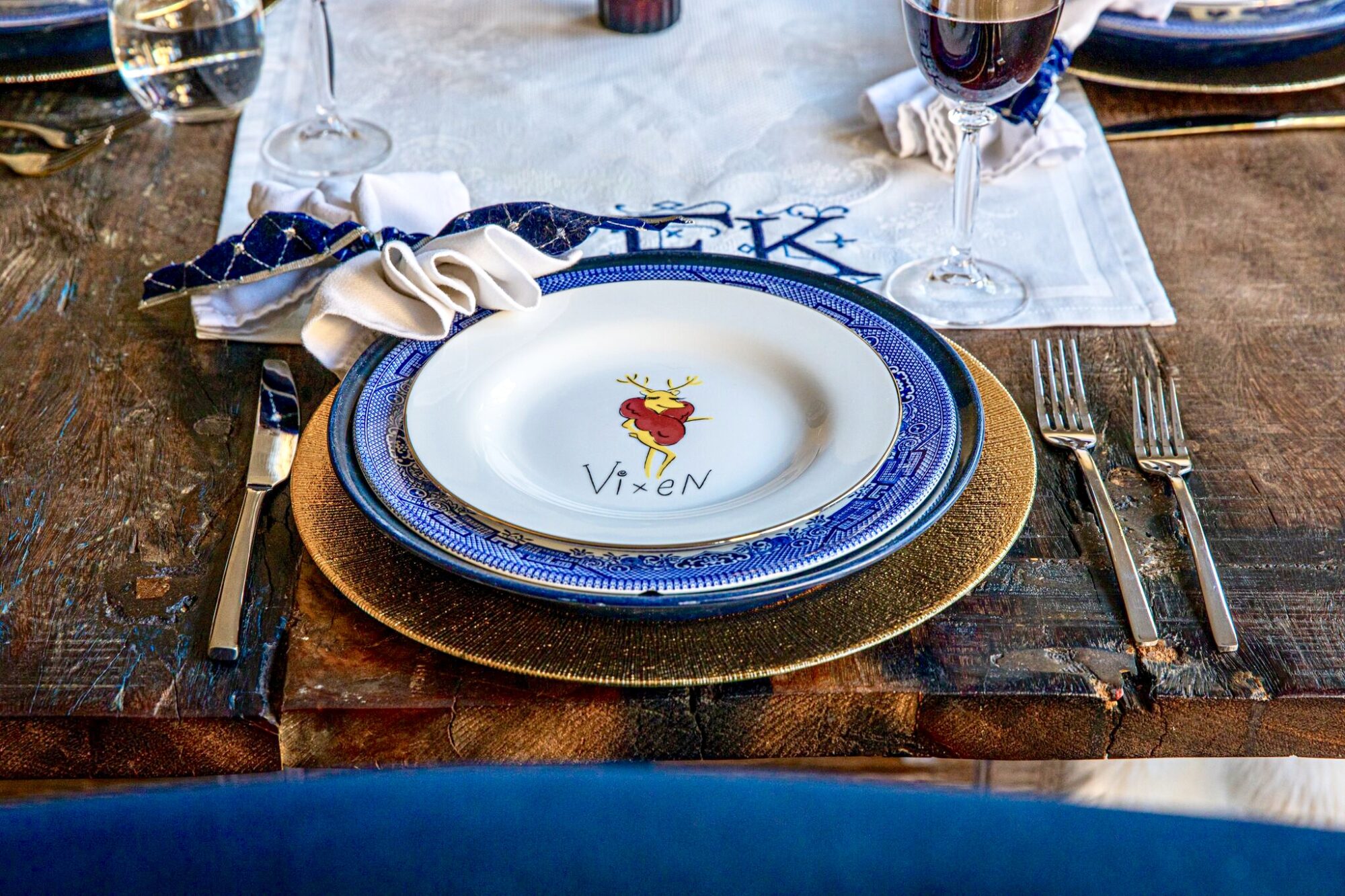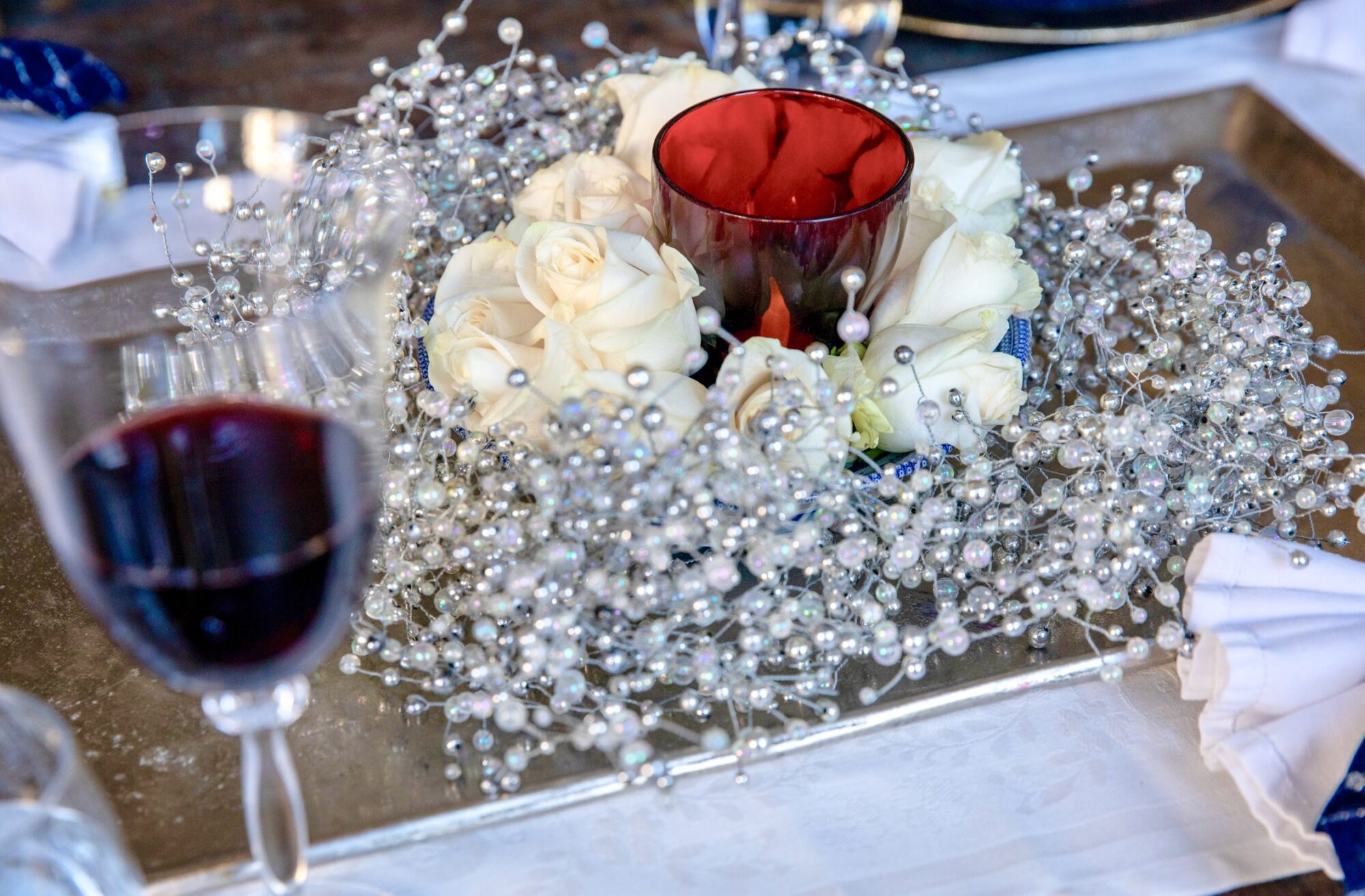 The simple centerpiece adds an element of elegance to this rustic and playful table. Simple is anything but boring. Fresh roses, sparkly garland, tea light candles, and pretty dishware and glassware can quickly add the perfect ambience so your family and guests feel warm and relaxed during this holiday season.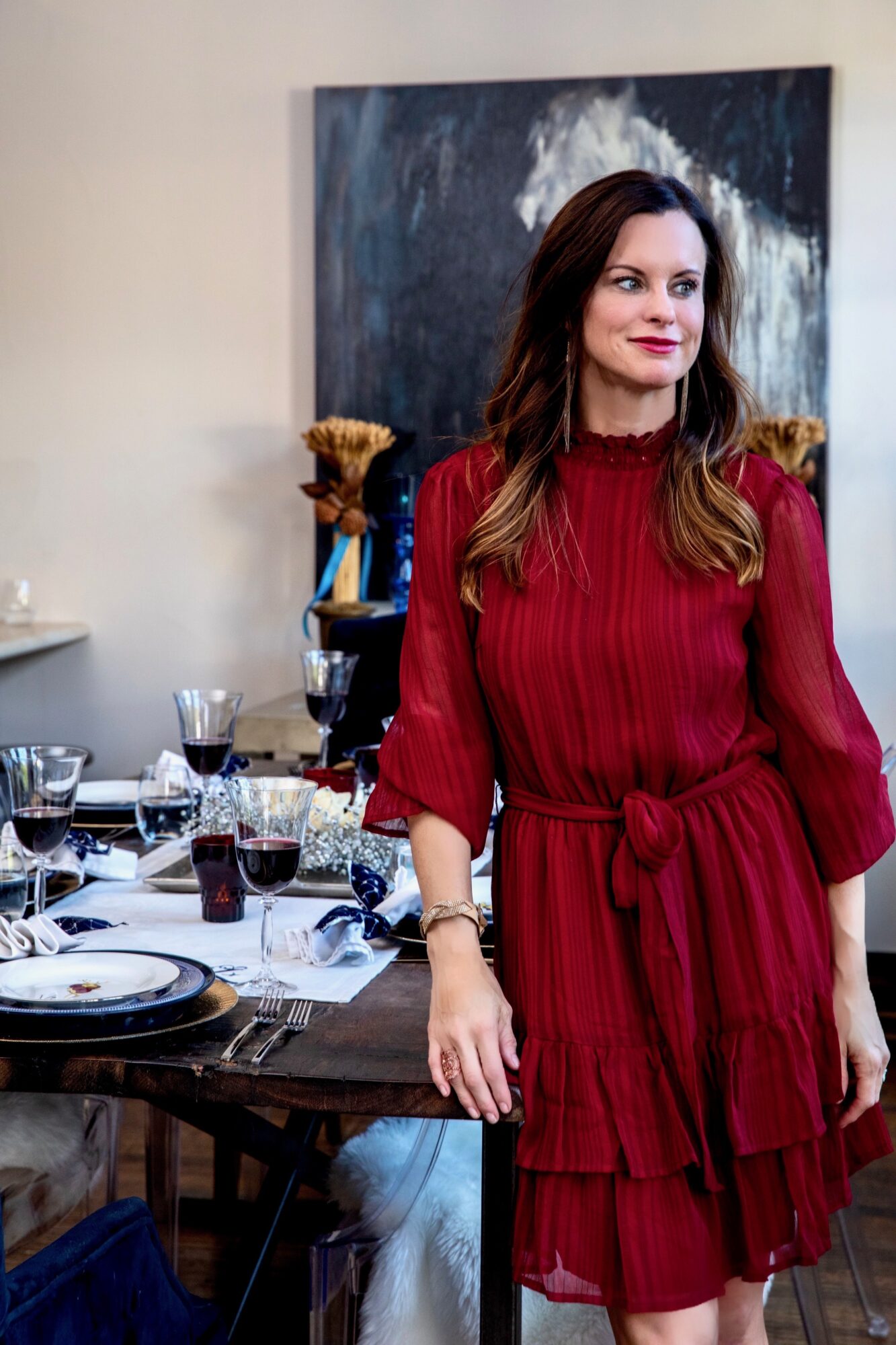 KF Tip ~ Spice up your simpler napkins with ribbon! Whether you're in a pinch and need a last minute touch to finish off your table, it's a thoughtful addition that adds texture and your own style and personality to the table, and it ties it all together with your theme.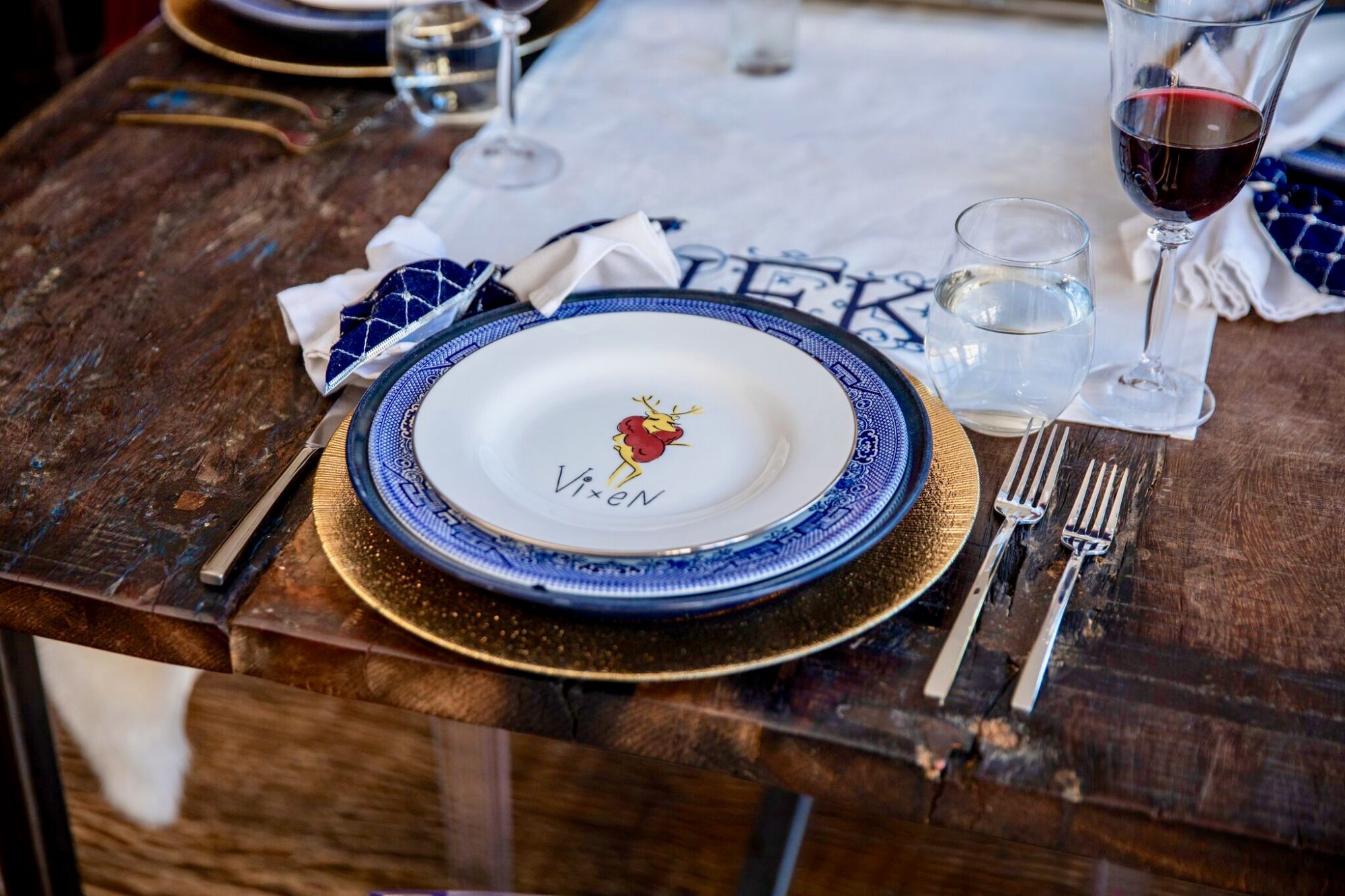 A layered place setting is a must for multiple courses, and let's face it, it always looks fabulous and pretty! A metallic charger adds glam and sophistication as the base to build your perfect place setting. This is one of the easiest ways to let your creative juices flow and craft something special and memorable over the holiday season. Layering is not just for your wardrobe. The mix of metals and patterns is inviting and visually impactful. Finished off with Waterford crystal, it's a classic and refined touch that is timeless and always beautiful.
Chic + Glam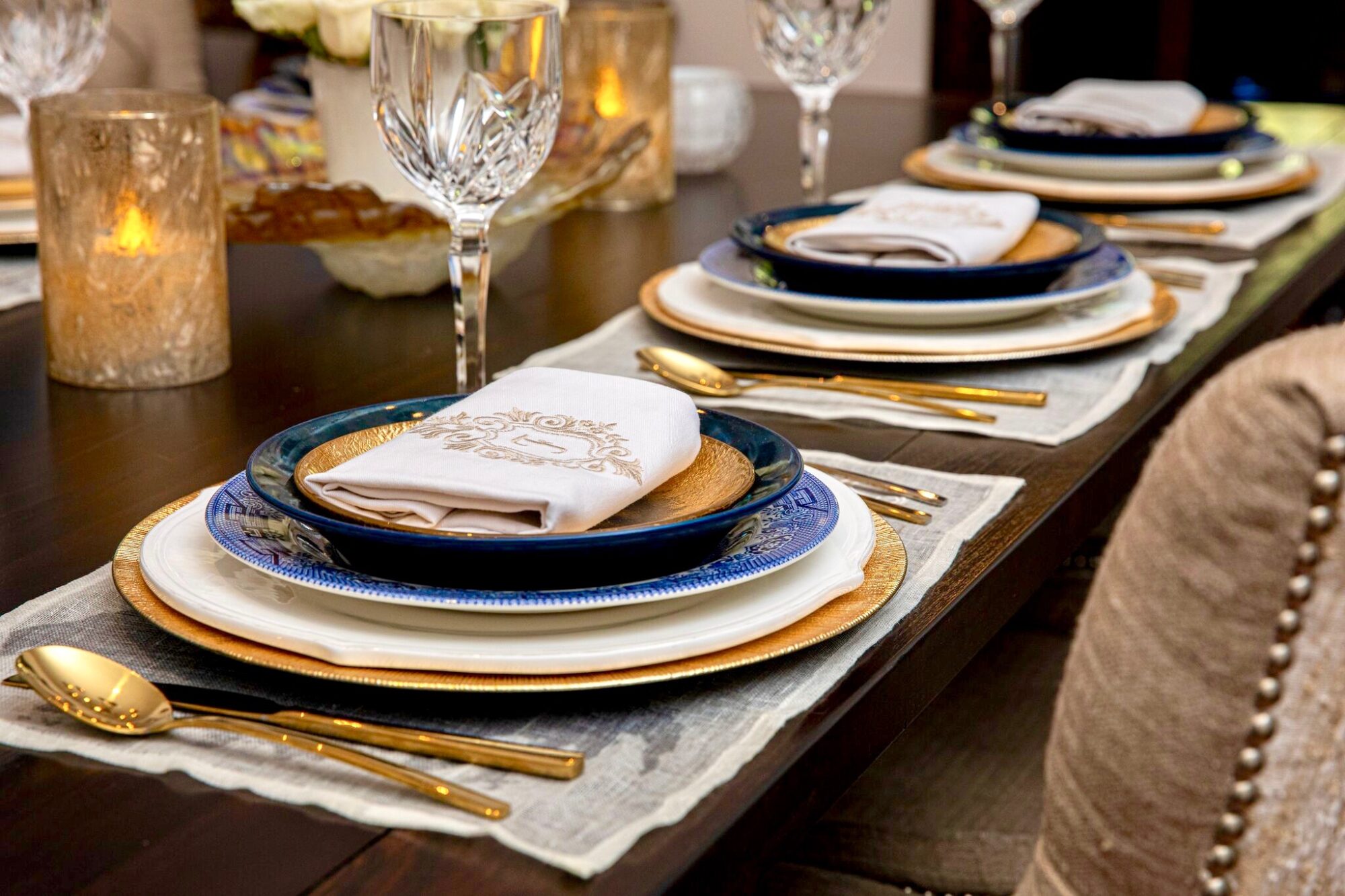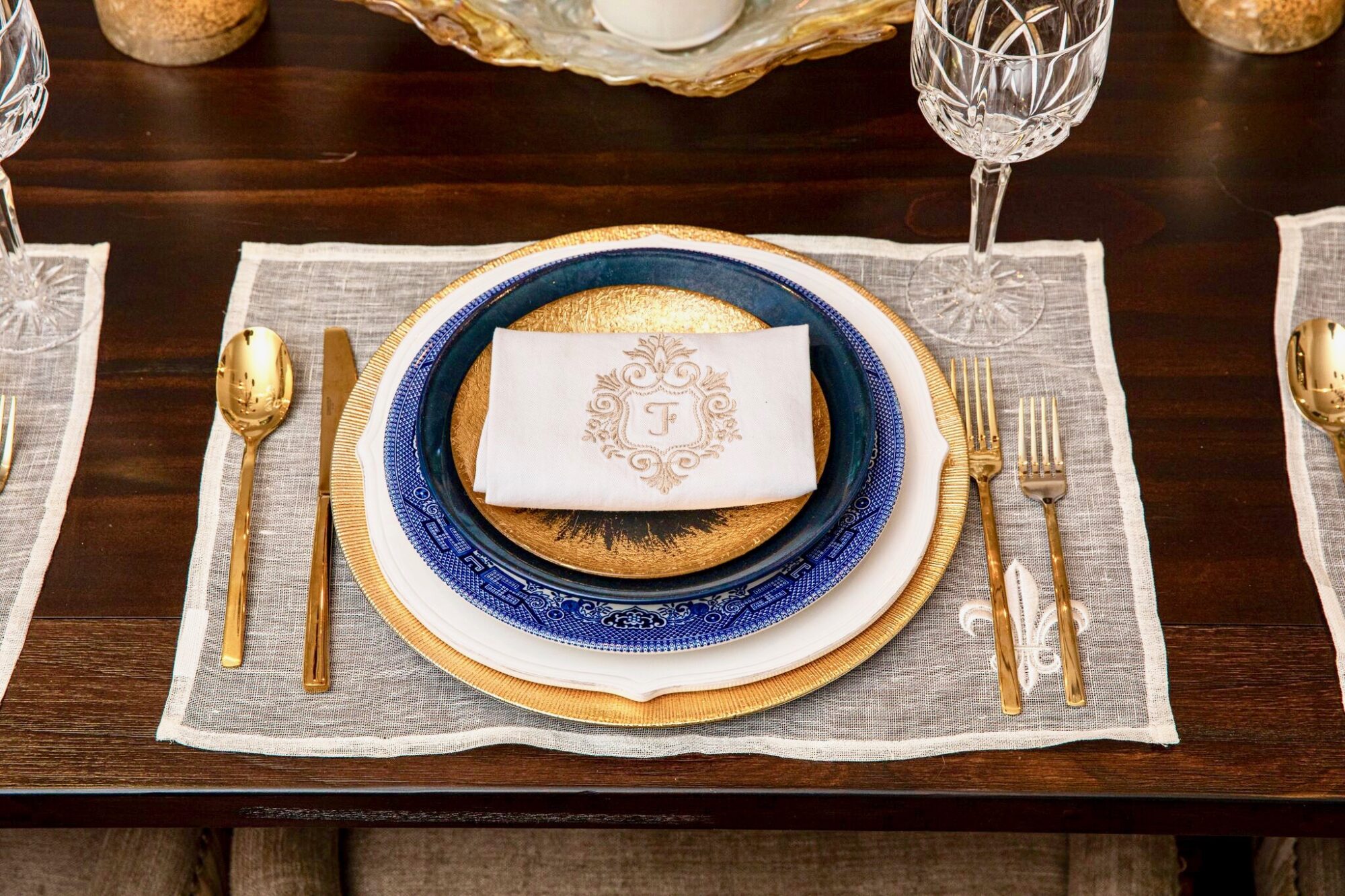 Styling out some of the same pieces, just in a different way, Kathy created a more classic and glamorous table. A quick restyle can entirely revamp your tablescape from casual and playful to a more elegant and striking one. Layering in gold tones with classic crystal and beautifully monogrammed napkins, instantly transforms your table into an invitation that invites guests to sit and enjoy a more formal, yet gracious dinner.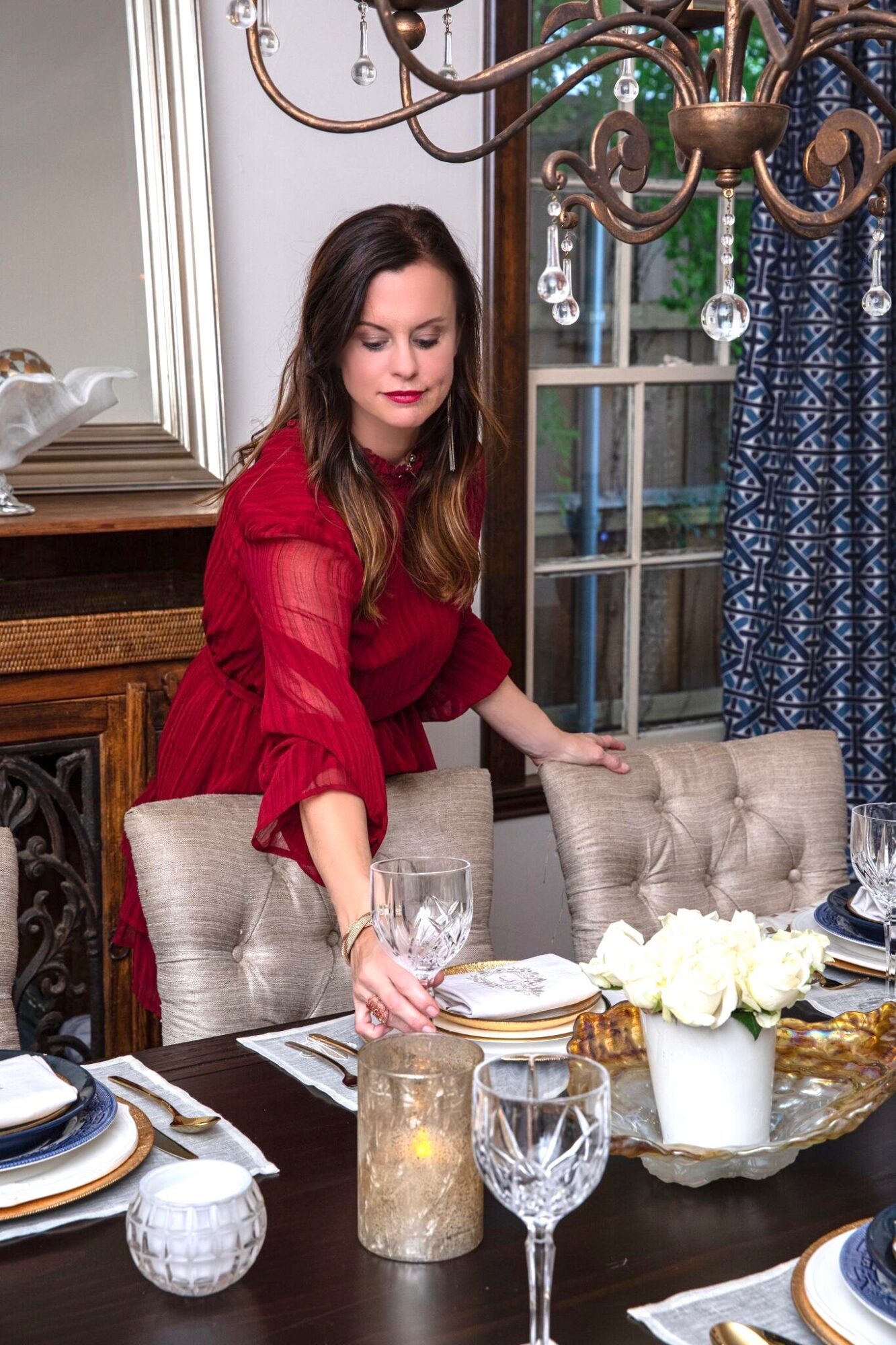 A well appointed table that isn't too fussy, allows your guests to easily converse and enjoy themselves throughout your dinner party. Hosting is one of Kathy's favorite things to do, and she is truly an expert on making guests feel welcome with little touches and delightful surprises.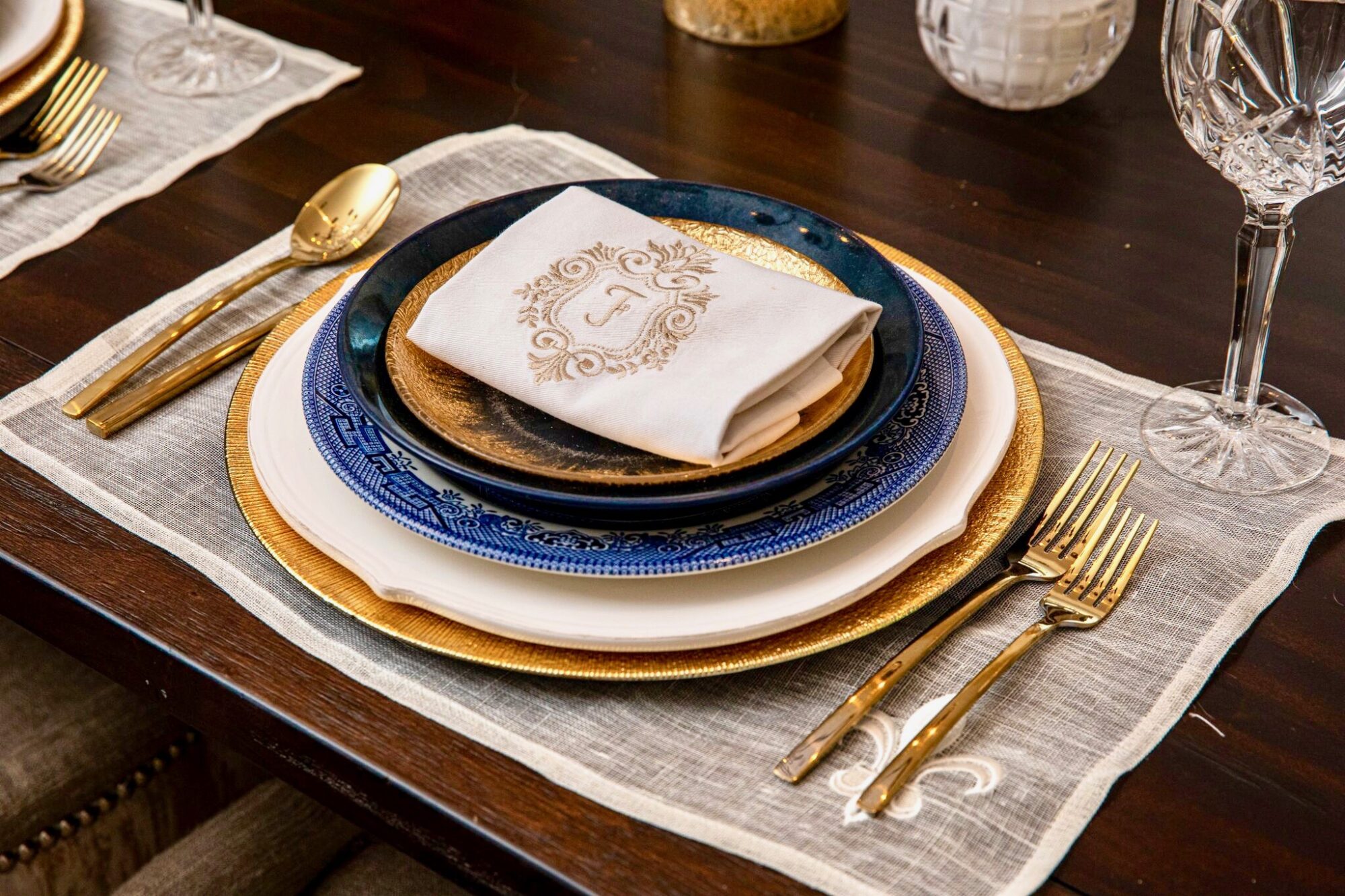 Love what you see? What you put in between is the fun part, so be creative and create something that is all your style! Tag KF in all your tablescapes this holiday season @kathyfielder.