Fall just might be our favorite season here at KF.  It's easy to love what it has to offer. Leaves changing, cooler weather, and the opportunity to wear cozy sweaters and your favorite boots.  It's time to put out fall decor, eat deliciously decadent foods, and cuddle up fireside with a glass of wine. As life gets busy with so many activities and events, it's not always easy to spend time cooking healthy and delicious meals like the lazy days of summer.   Luckily, here at KF, we have found some delicious and season appropriate slow cooker recipes that anyone can make, so you can spend less time cooking and more time enjoying this brilliant season.
Pumpkin Chili Recipe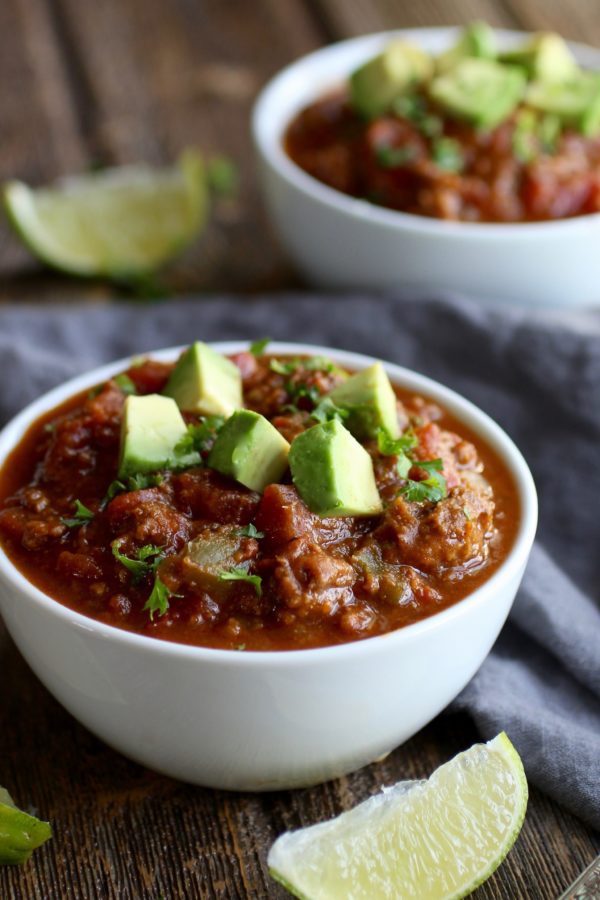 Although pumpkin is an obvious ingredient for the fall season, it's easy to incorporate it into your daily meals this time of year.  It's super healthy. so enjoy this flavor as much as you can this fall! This is a fab recipe for kids and adults alike, and it's not very spicy since the pumpkin taste makes it sweet.  Want a little kick?  Add a dash or two of your favorite hot sauce for a deliciously yummy dish.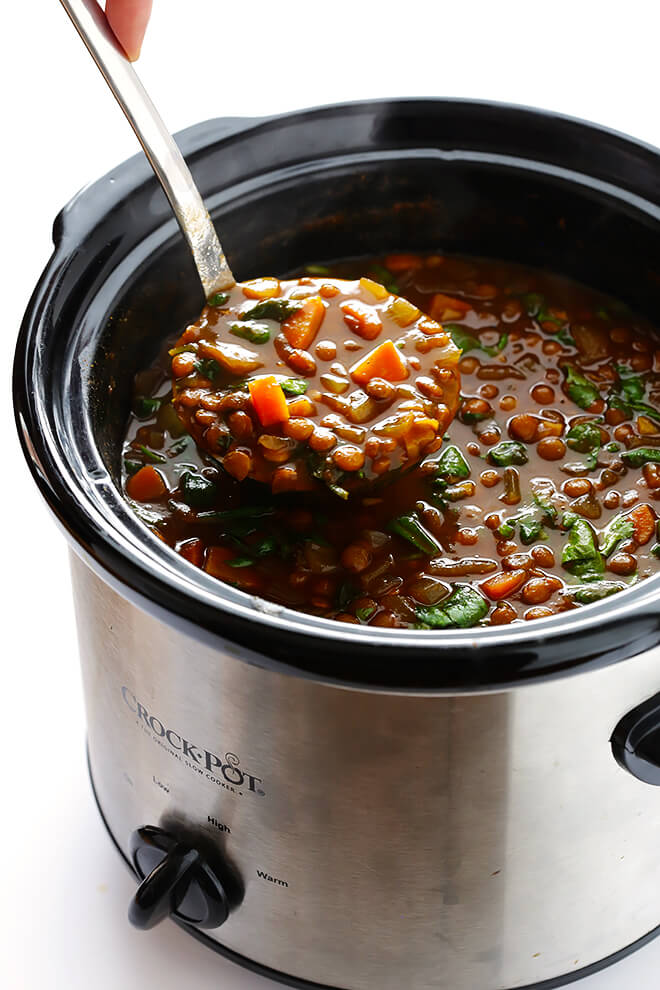 This recipe is jam-packed with yummy ingredients that are delicious (and have awesome health benefits!) on a cool autumn day. The recipe is made with chicken broth, but there are vegetarian and gluten-free options included in the directions. One more in depth flavor?  Add some curry powder, cumin, and masala to give it a little extra spice.
Chicken with Beets & Brussel Sprouts Recipe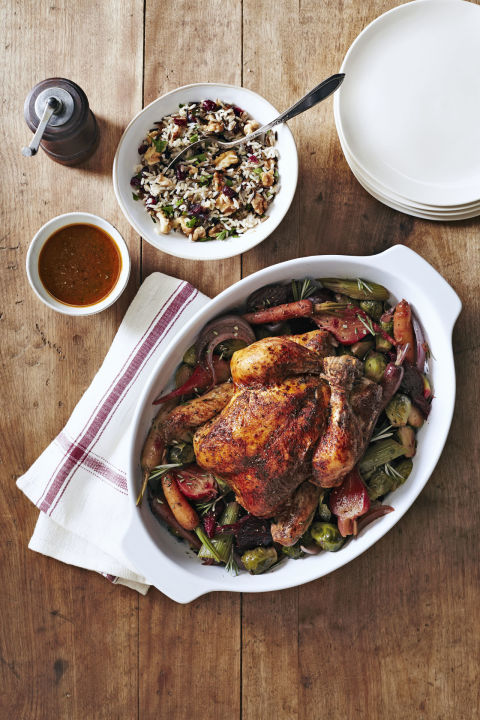 This easy recipe is not only healthy, it's also sure to impress anyone who eats it!  Deliciously hearty and satisfying, serve it with healthy sides such as quinoa or veggies for an easy, yet delicious meal.
Balsamic Chicken Recipe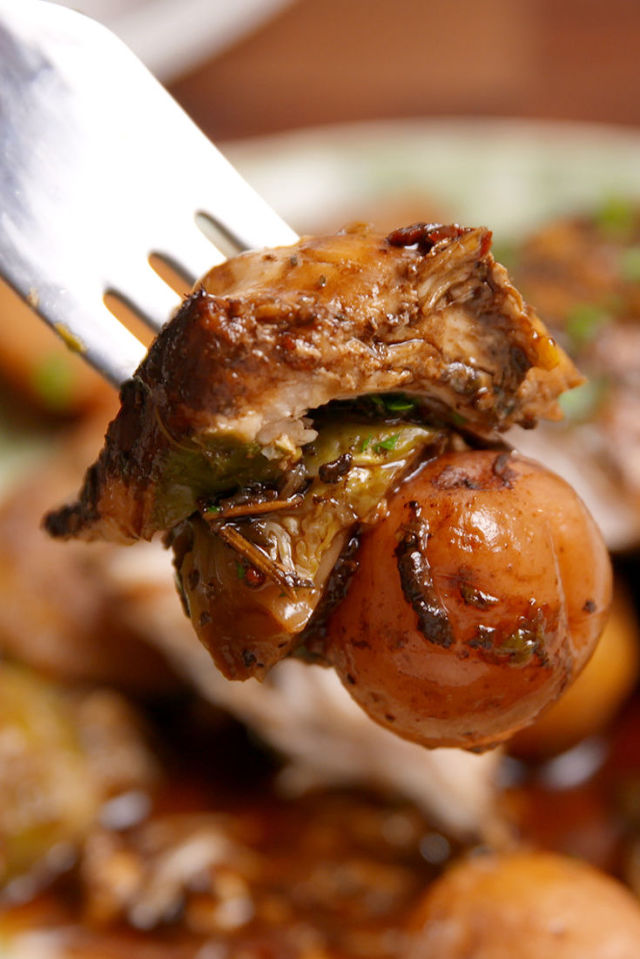 With vegetables, chicken, and some key spices, this flavorful dish is sure to be a fast dinner hit your entire family will enjoy. Pair it with a nice glass of red wine and this will be your new favorite meal for chilly evenings spending time with family and friends.
Scalloped Potatoes Recipe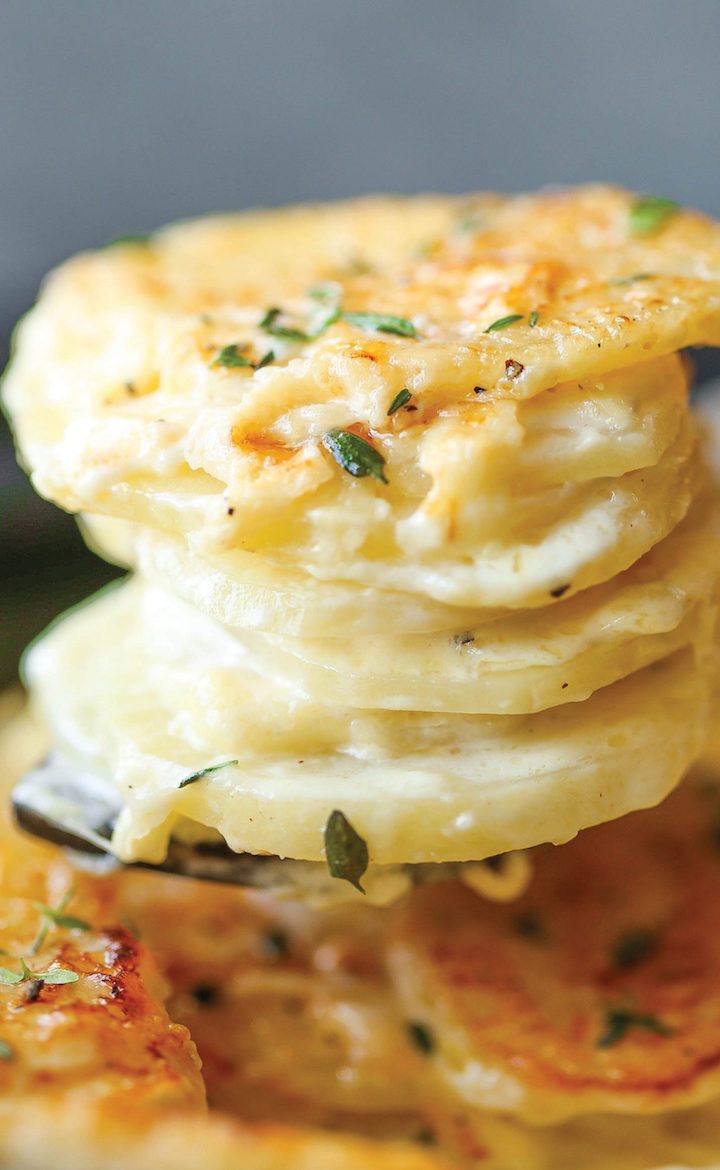 This classic side pairs well with steak and chicken alike, and let's be honest who doesn't love potatoes layered with cheese! Yuuuummmm…
Pumpkin Butter Recipe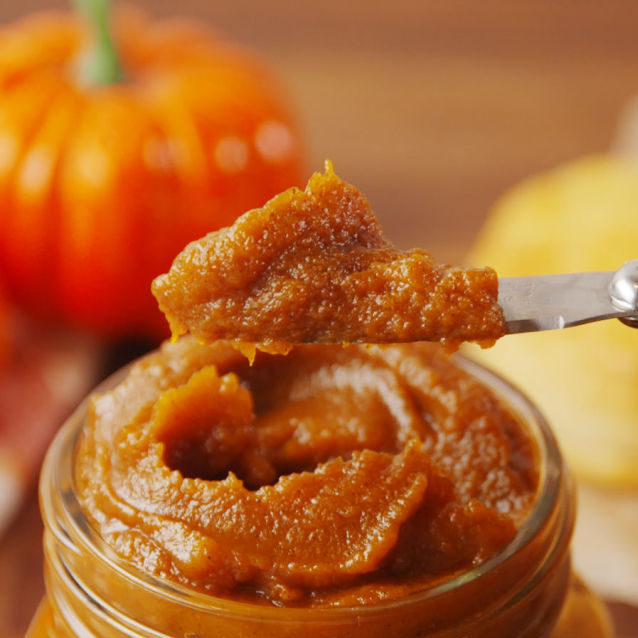 This decadent recipe is fast and easy to make. Once you pour all the ingredients into the slow cooker it cooks for 2-3 hours and then you have a yummy, festive spread that is ridiculously easy. Pair it with apples, bread, yogurt, celery and more!