We're back with Sachet!, one of KF's fave local Dallas restaurants known for their fresh and tasty Mediterranean dishes. We did a delicious tasting menu, while discussing delicious spring eats. As the weather warms up, we crave lighter, fresh fare. Not only to start preparing for poolside and bathing suit season, but because it makes us feel better and healthier. See all the delectible food we're dishing out this spring from Sachet!
The Dishes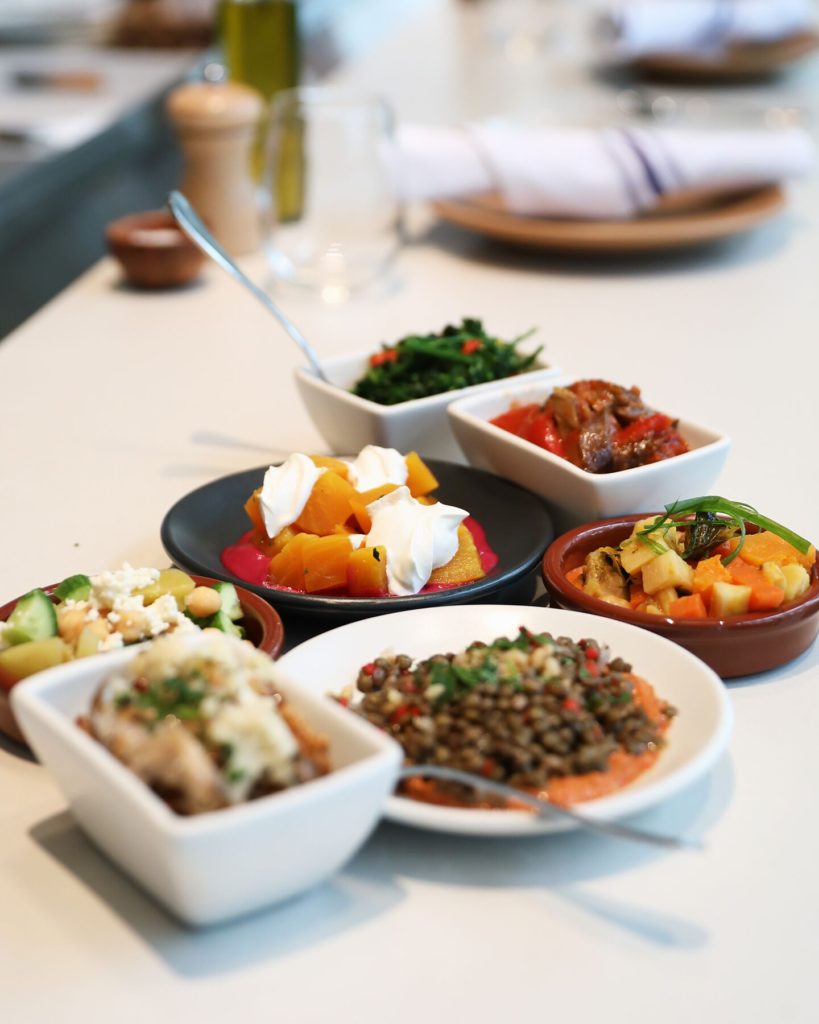 From yellow beets with hummus to French lentils and pickled turnips, every dish is interesting and bold with flavors. Pure ingredients, reasonably sourced and absolutely delicious. See our faves from the tasting menu, along with KF's all time favorites!
Must Try Mezes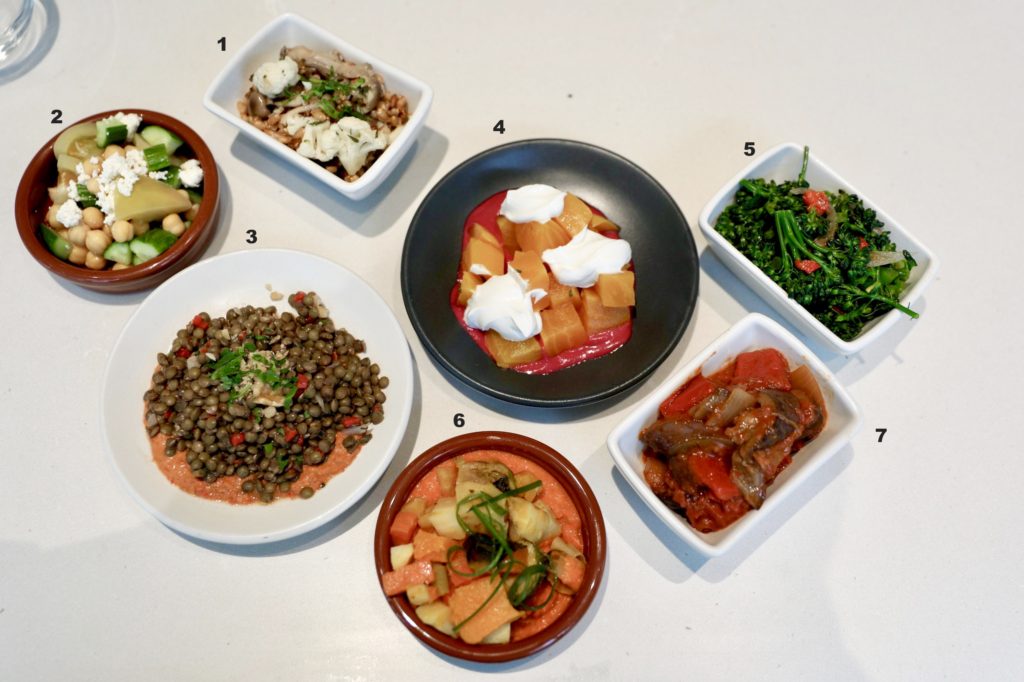 Sachet offers a family style dinner. Whether you want to enjoy it on location (which we highly recommend due to the gorgeous ambience) or on the go, it's a perfectly yummy way to eat a yummy and healthy dinner as a family! Here are some of our pics for must try dishes.
1.Farro mushrooms & cauliflower 'a la Grecque'

2. Pickled Green Tomatoes Persian cucumber, ceci, feta
3. French Lentils muhamarra, piquillo peppers, walnuts
4. Yellow Beets red beet hummus, oregano, labne
5. Broccolini caramelized shallot, calabrian chile

6. Pickled Turnips Syrian red lentil purée, roasted shallot
7. Spicy Roasted Eggplant roasted peppers, garlic, tomato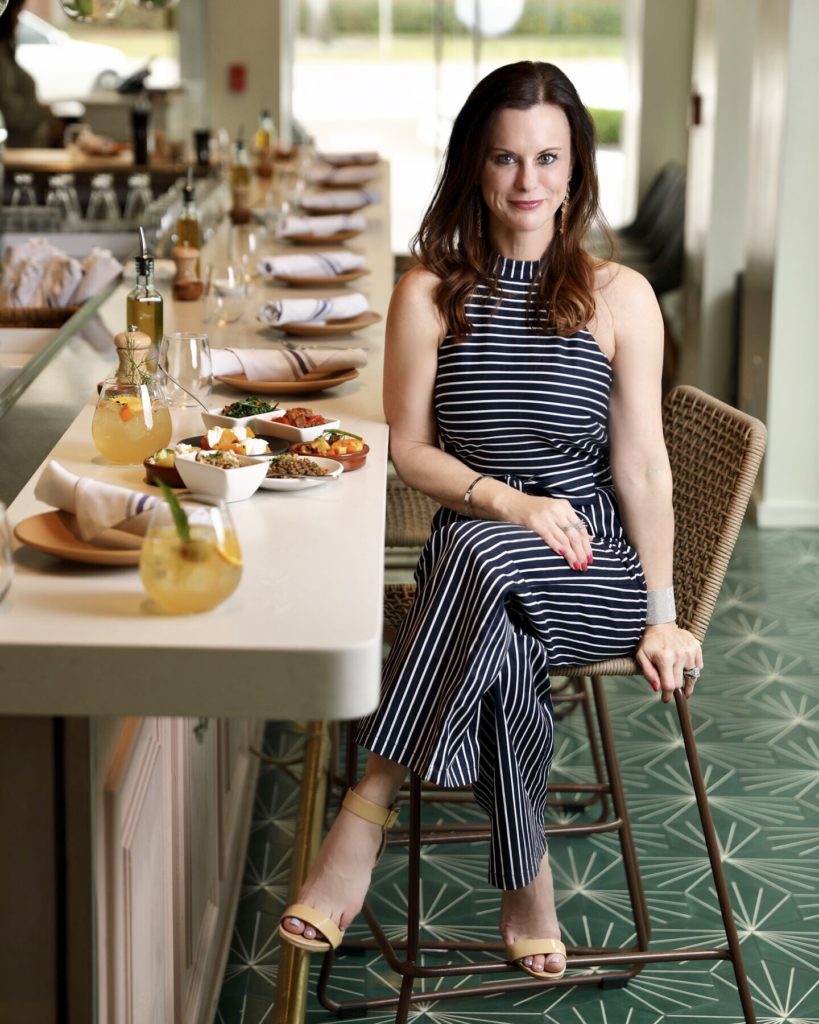 KF is known for her clean eating and healthy lifestyle. Sachet is one of her go-to restaurants for a reason! They serve clean dishes that taste as delicious as they are good for you.
KF fave picks are the french lentils, the yellow beets, and broccolini. "The delicious and savory flavors in these 3 dishes are simply divine and a delight," according to KF.
The Main Event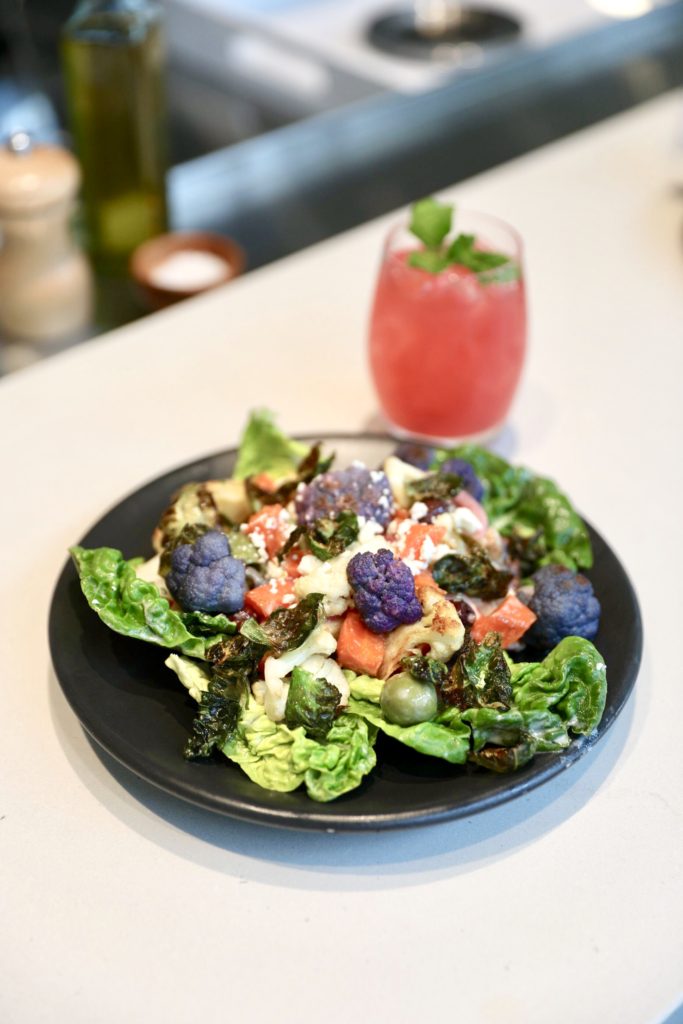 The greek salad is a crowd favorite as well. With natural, fresh ingredients that changes seasonally, we see why. Not to mention how gorgeous it is to look at, and the perfect addition to any spring lunch or dinner. Their dressing compliments every veggie on the plate. With crisp and refreshing crunches and bites, we couldn't get enough of this amazing fare! Paired with Sachet's refreshing and not too sweet pomegranate infused margarita, this one was a huge hit. Want more summer cocktail inspo? Get more, along with delish recipies in the cocktails we crave blog. This delicious meal was something we crave again too, and we will most definitely be running back for more.