Are you looking to take your home entertainment to the next level this fall? Look no further than the perfect cultivated wet bar ideas by KF. Whether you're a seasoned mixologist or simply a host or hostess with a taste for hospitality, a well-designed wet bar can transform your space and elevate your hosting game.
1. Location Matters
The first step in creating the perfect wet bar is to consider its location. The wet bar can be incorporated into your kitchen, living room, or even a dedicated entertainment room. Its placement should be convenient for both you and your guests. Having it near the seating area is ideal, allowing you to serve drinks without missing out on the conversation.
2. Stock It Right
Your cultivated wet bar should be well-stocked with a variety of alcoholic and non-alcoholic beverages. Ensure you have a selection of spirits, liquors, mixers, and garnishes. If you're a wine enthusiast, a wine fridge is a great addition. Don't forget to include glassware suitable for the drinks you'll be serving. A range of wine glasses, cocktail glasses, and highballs are essential.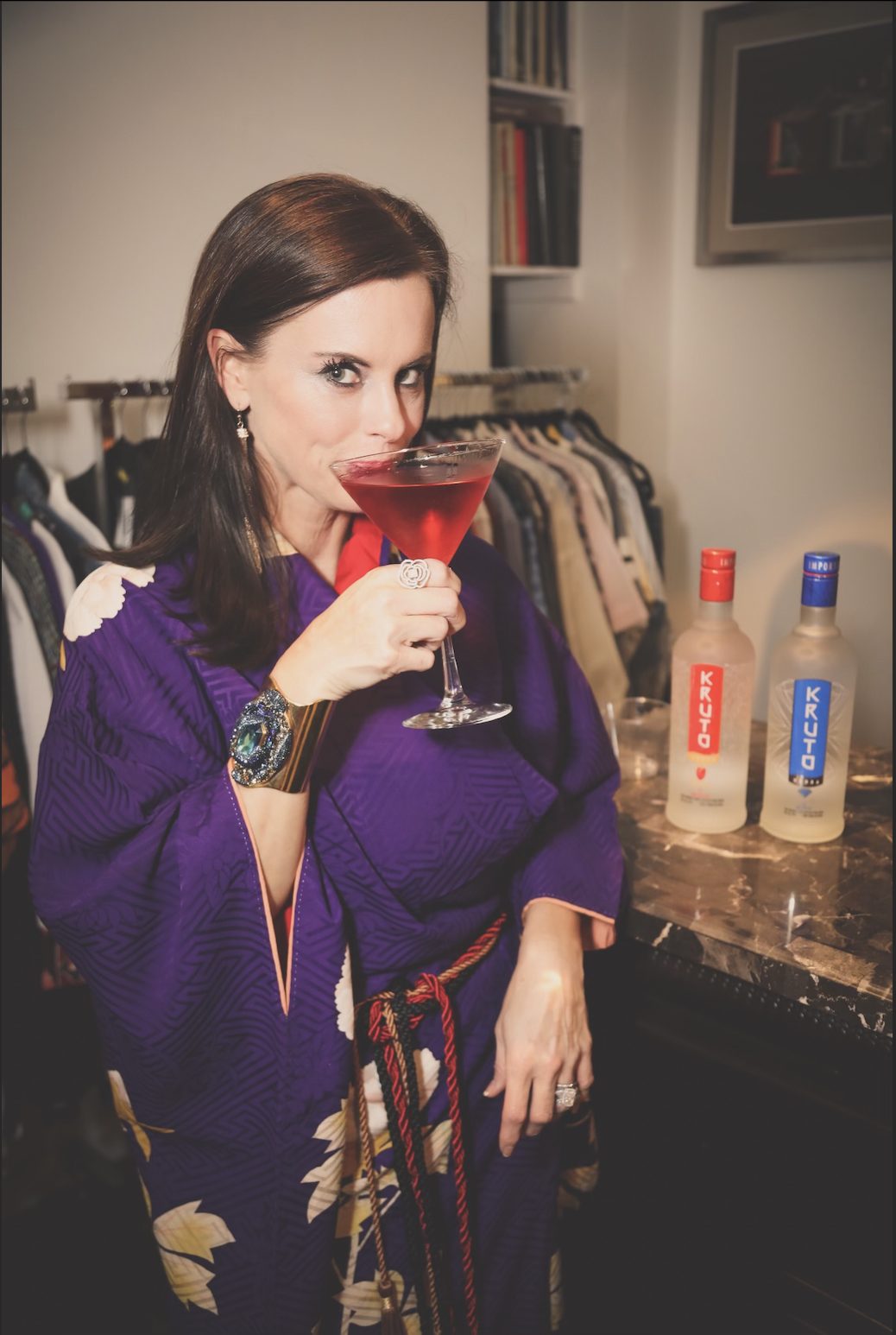 3. Stylish Design
Your wet bar's design should reflect your personal style and complement the overall aesthetic of your home. Whether you prefer a sleek, modern look or a more traditional, rustic vibe, the design possibilities are endless. Consider using high-quality materials like granite or quartz for the countertop, and tasteful cabinetry to store your supplies. A beautiful backsplash can add an elegant touch, and under-cabinet lighting can create a warm and inviting atmosphere.
4. Functional Layout
Efficiency is key when designing your wet bar. Arrange your supplies and equipment in a way that maximizes functionality. Place the sink, refrigerator, and storage in close proximity to each other, allowing you to work seamlessly. Don't forget to install sufficient electrical outlets for blenders, coffee makers, and other appliances you might need.
5. Entertainment Features
Enhance your wet bar area with entertainment features that cater to your hobbies and interests. For instance, you can install a flat-screen TV, a Bluetooth sound system, or even a small library of cocktail recipe books for inspiration. This will keep your guests entertained and create a welcoming environment for socializing.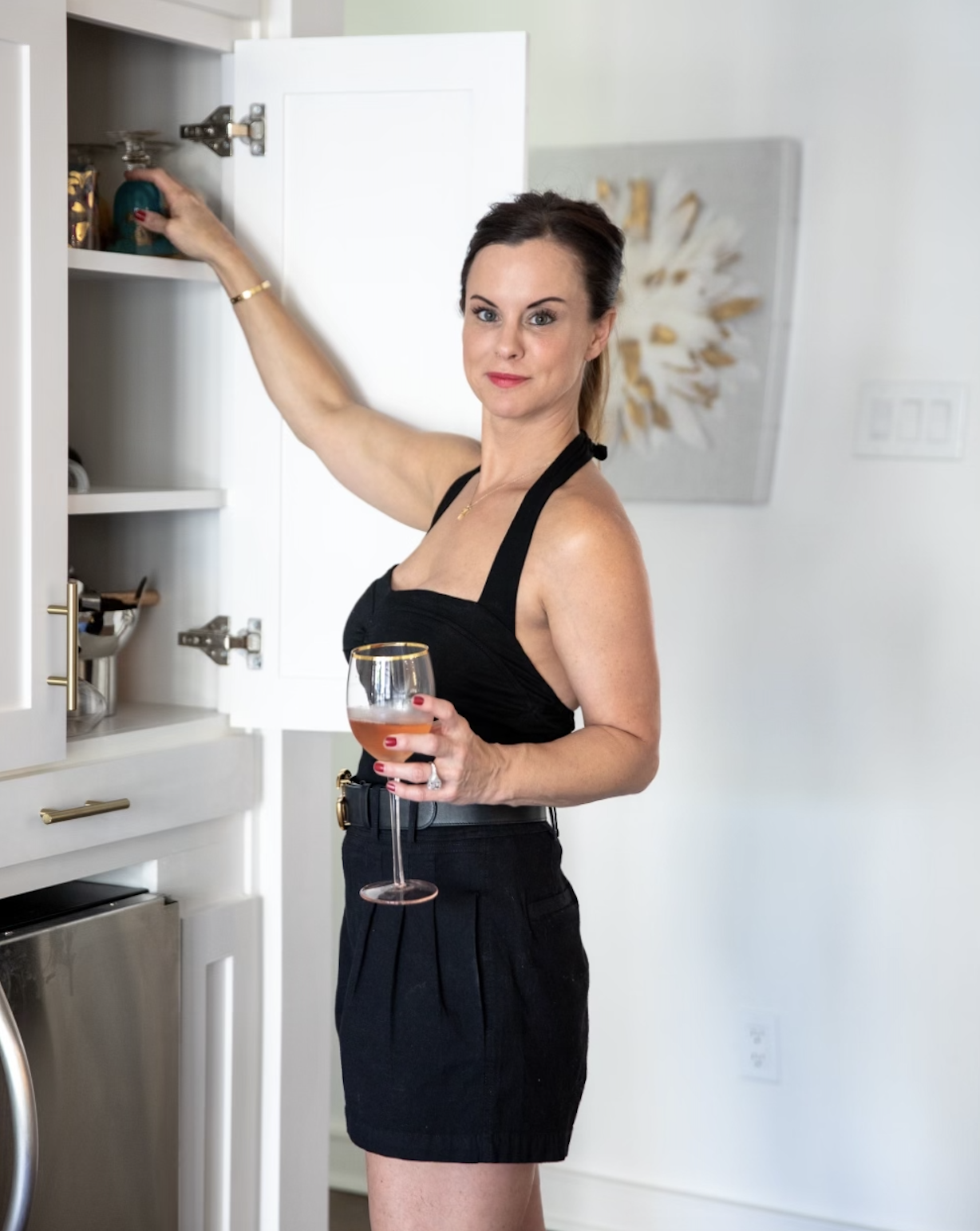 6. Personal Touches
To make your cultivated wet bar truly perfect, add some personal touches. Display your favorite spirits and glassware in an aesthetically pleasing manner. Personalized cocktail napkins, coasters, and even a chalkboard or whiteboard for drink specials can add a unique touch to your bar.
7. Keep it Organized
Once your wet bar is up and running, it's crucial to keep it organized. Regularly check the stock of liquor and mixers, clean the glassware, and ensure that everything is in its designated place. An organized wet bar not only looks better but also ensures that you're always prepared to host.
KF Bar Carts and Bar Wear
Now that you know how to create the perfect bar area to entertain, you can check out our team's favorite bar carts and barware on Amazon! These are hand-picked to help you curate your perfect space to entertain your guests in style.
Click here to shop!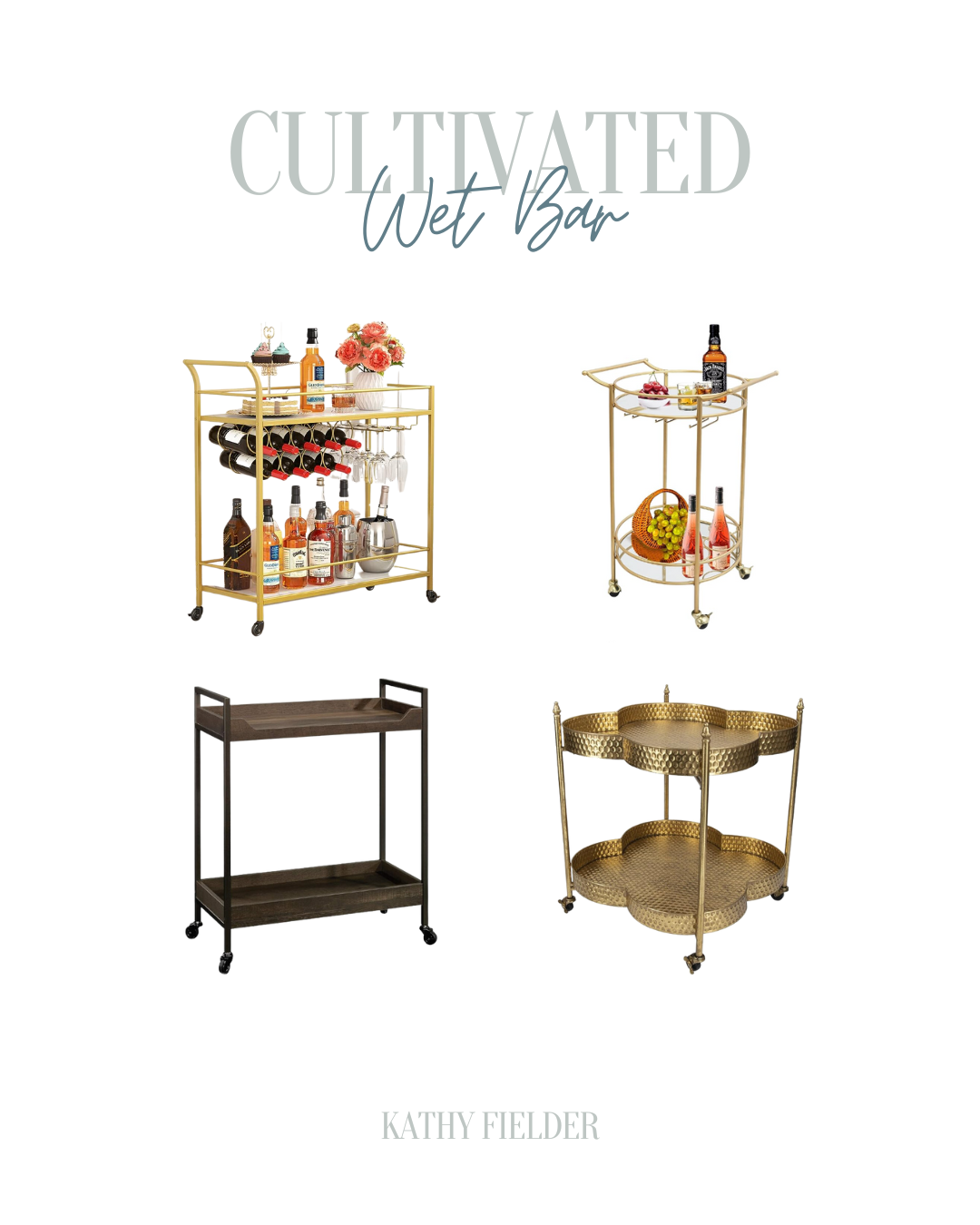 The perfect wet bar is easy to create. Match the style and aesthetic of your home, and add in small touches with your favorite cocktails and entertaining style in mind. Winding down at the end of the day with a glass of wine or a cocktail is also a great way to spend time with your significant other or a friend, and the perfect wet bar is a space that you can relax and unwind at the end of the day. Remember that the perfect wet bar is a reflection of your unique personality and style, so don't be afraid to get creative and make it your own. Cheers to the perfect at-home bar experience!