When you're short on time and costume shops aren't an option, your black wardrobe basics are the easiest way to create a stylish and hassle-free Halloween look. Get ready to make a statement this Halloween with minimal effort and a budget-friendly approach with Kf's last minute black halloween looks from Amazon. https://www.amazon.com/shop/kathyfielder/list/WOVL8FC1DJNJ?ref_=cm_sw_r_cp_ud_aipsflist_aipsfkathyfielder_5B1WJPCW58G746Q1FTY5
Audrey Hepburn
Audrey Hepburn's look from the film, "Breakfast at Tiffany's" is a fabulous timeless choice for those looking for an effortless yet chic costume this year.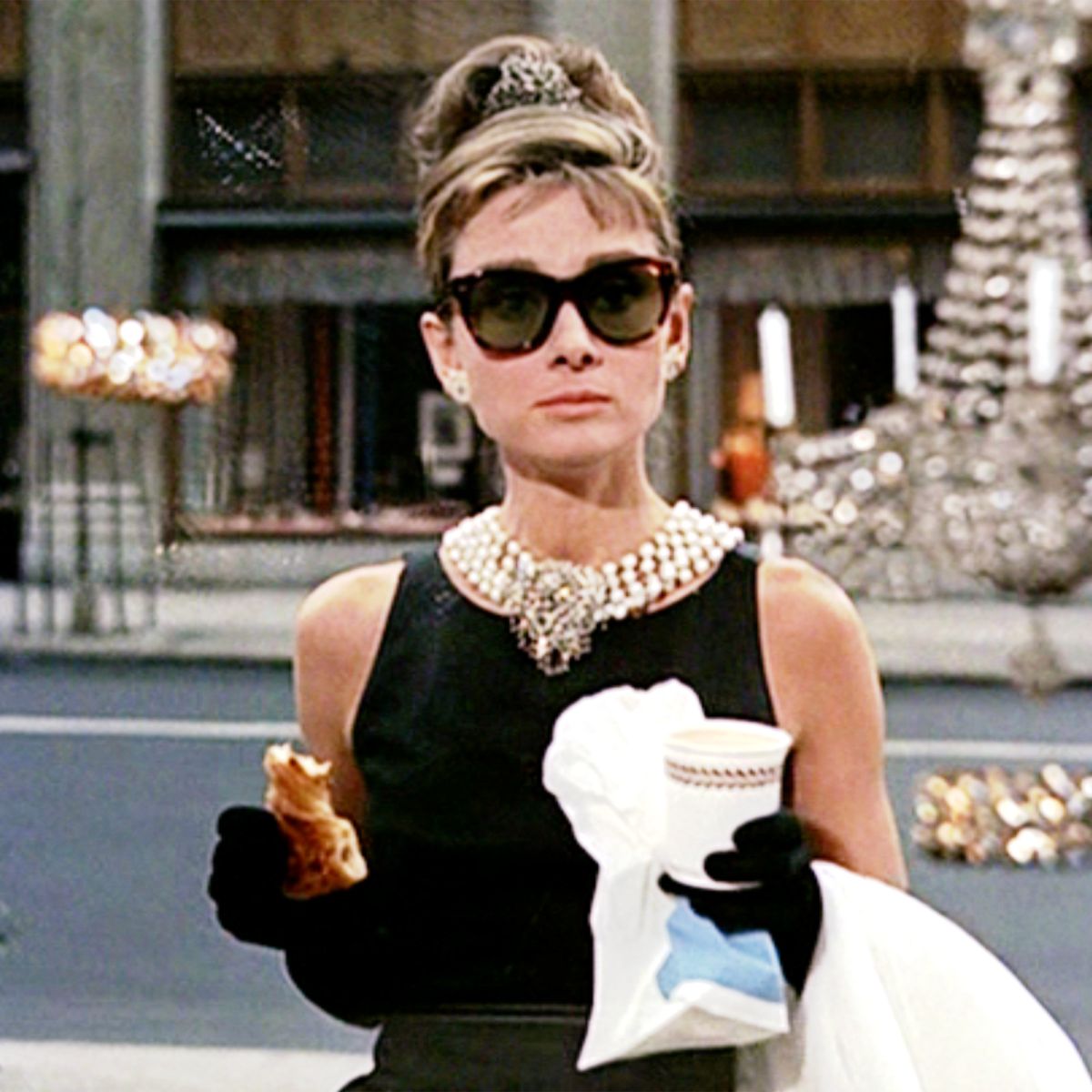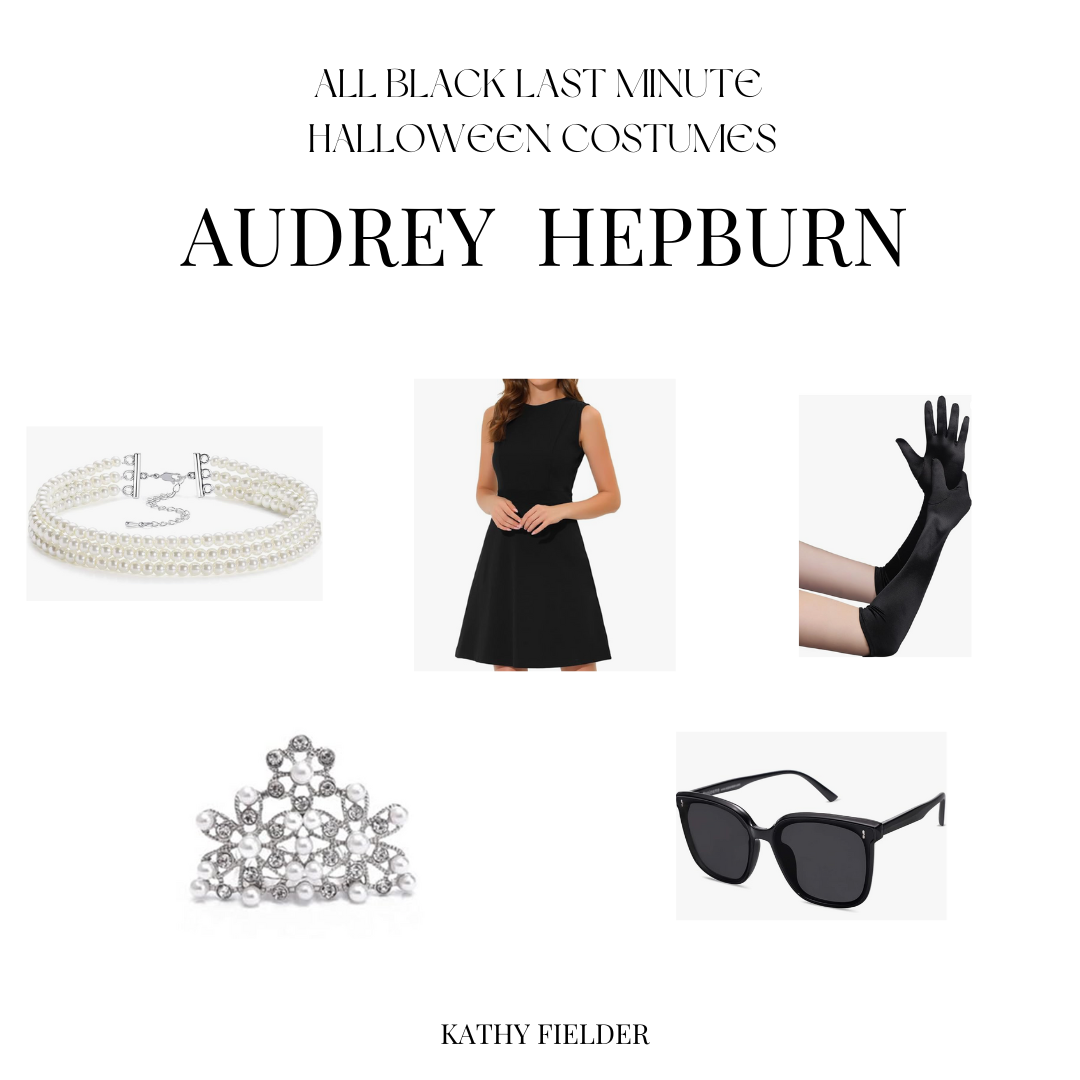 Black cat
The black cat is a classic, last-minute Halloween choice due to its simplicity, instant recognition, and minimal accessories. Throw some ears on, your cat inspired makeup, your favorite black outfit, and you're ready to go.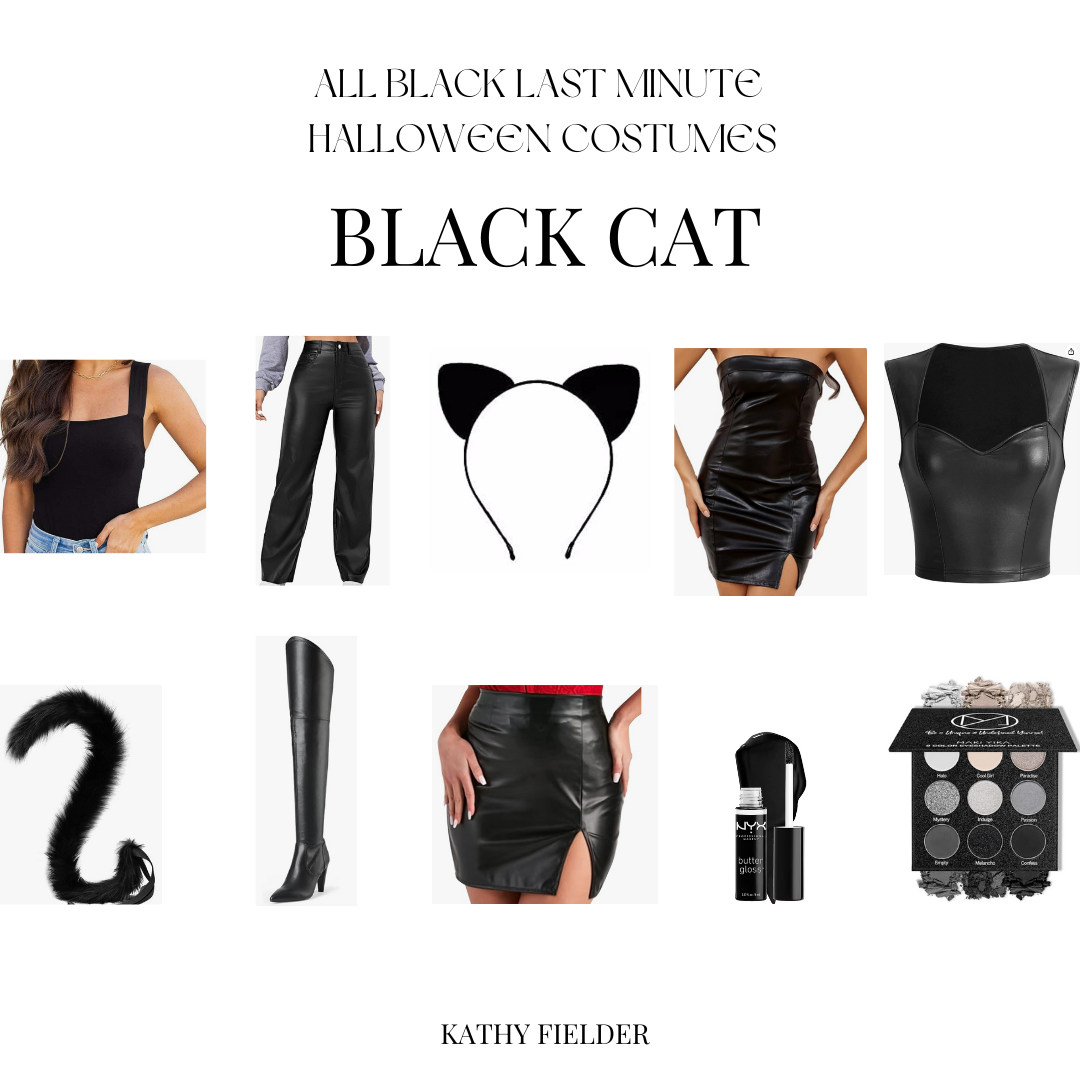 Sandy from Grease
Emulate the fabulous '50s with our guide to the sensational Sandy from "Grease" costume. The key elements to pull off this look are leather pants and a jacket, an off the shoulder black top, and a pair of red heels. Easy-peasy!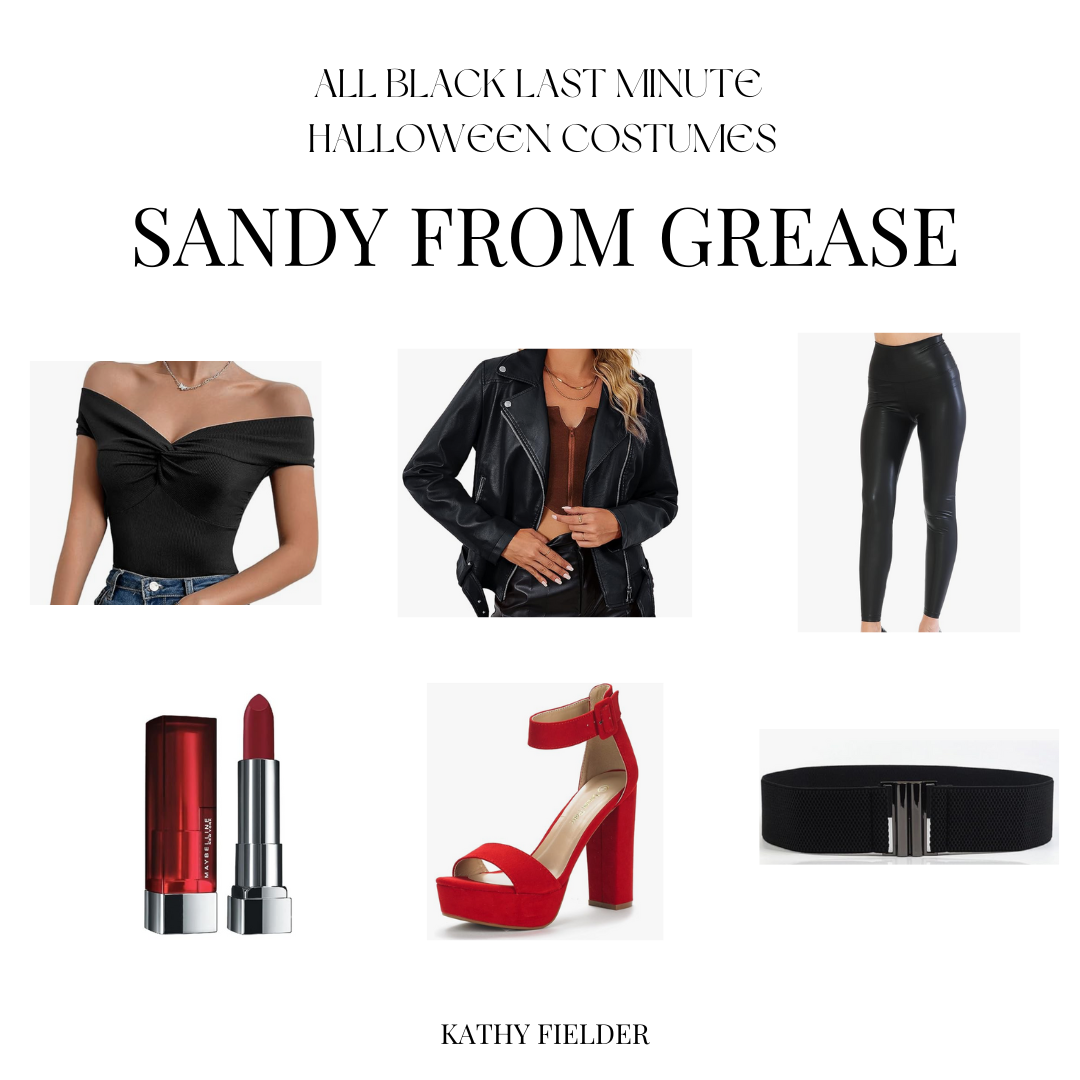 Men in Black
Transform your everyday business attire into a fun and easy "Men in Black" costume. With a few simple additions like dark sunglasses, a black tie, and a prop, you can go from the office to a top-secret agent in no time.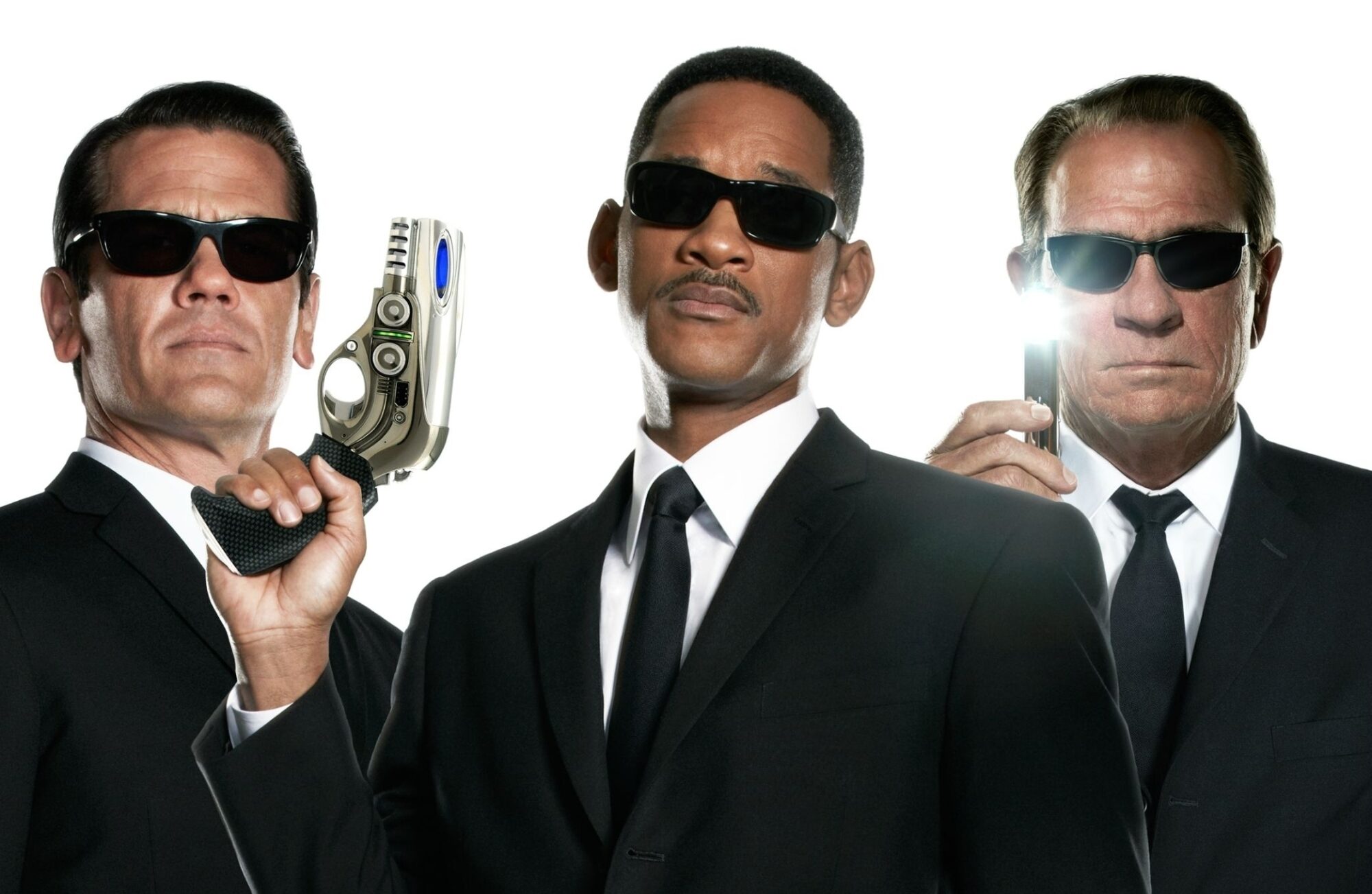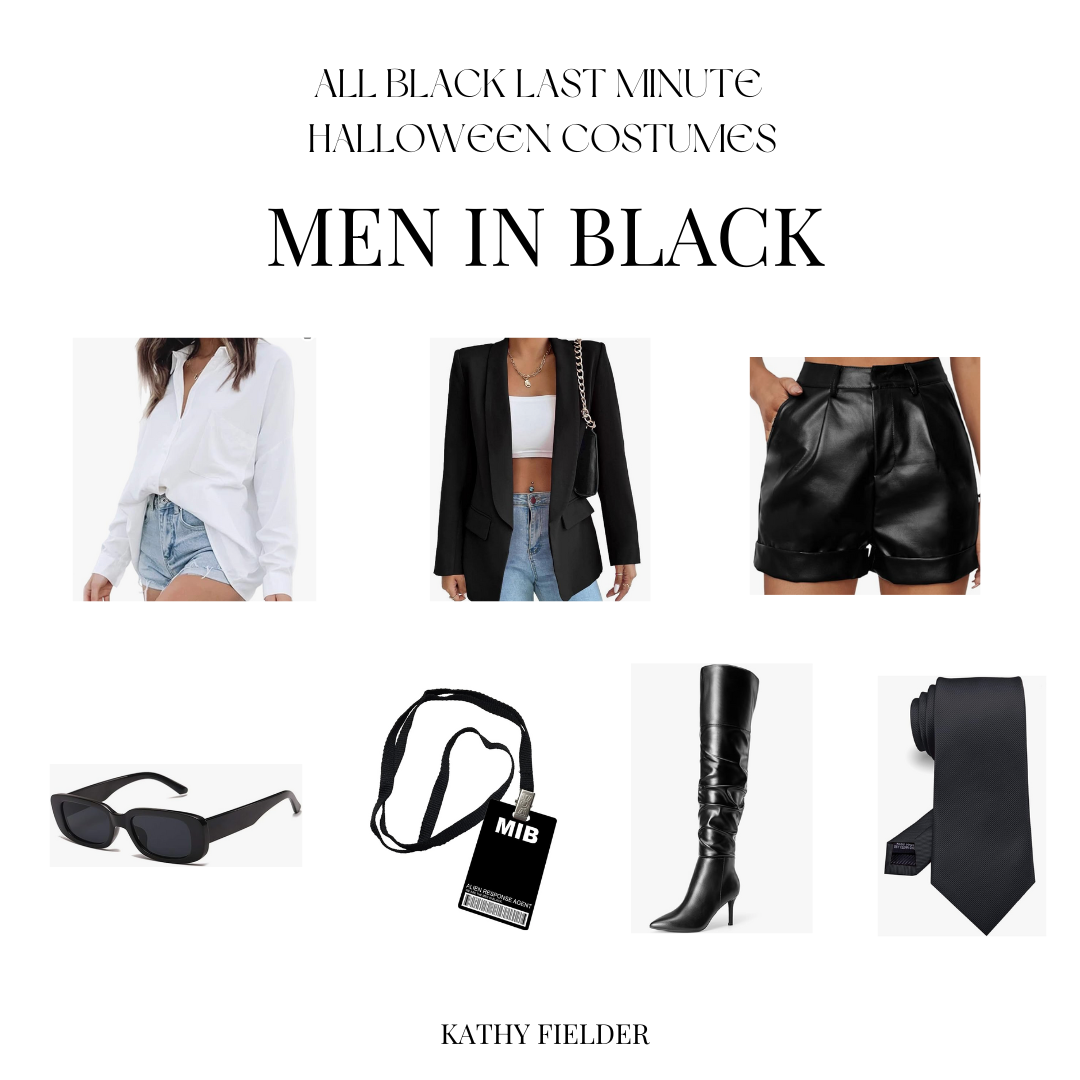 Vampire
When it comes to a vampire costume, it's all in the makeup. Transform your look with pale foundation, dramatic dark eye makeup, blood-red lips, and fang-tastic details. With the right makeup, you can turn into a mesmerizing and fearsome vampire, no elaborate costume needed.