The artwork in your home or office should be a good representation of who you are, what inspires you, and incorporate your sense of style and aesthetic. However, the art of displaying your art can sometimes be a bit trickier. Everything from the color of the frame, sizing, the dimensions, and content all play a part in featuring your perfectly chosen works.  No matter if you are creating a  "gallery" wall, hanging a singular piece, or staging duos or a triad of pieces, the way you display your art is the crowning piece on any perfectly curated space. Read on for KF's pro tips on how to master the art of displaying art.
Clean + Minimal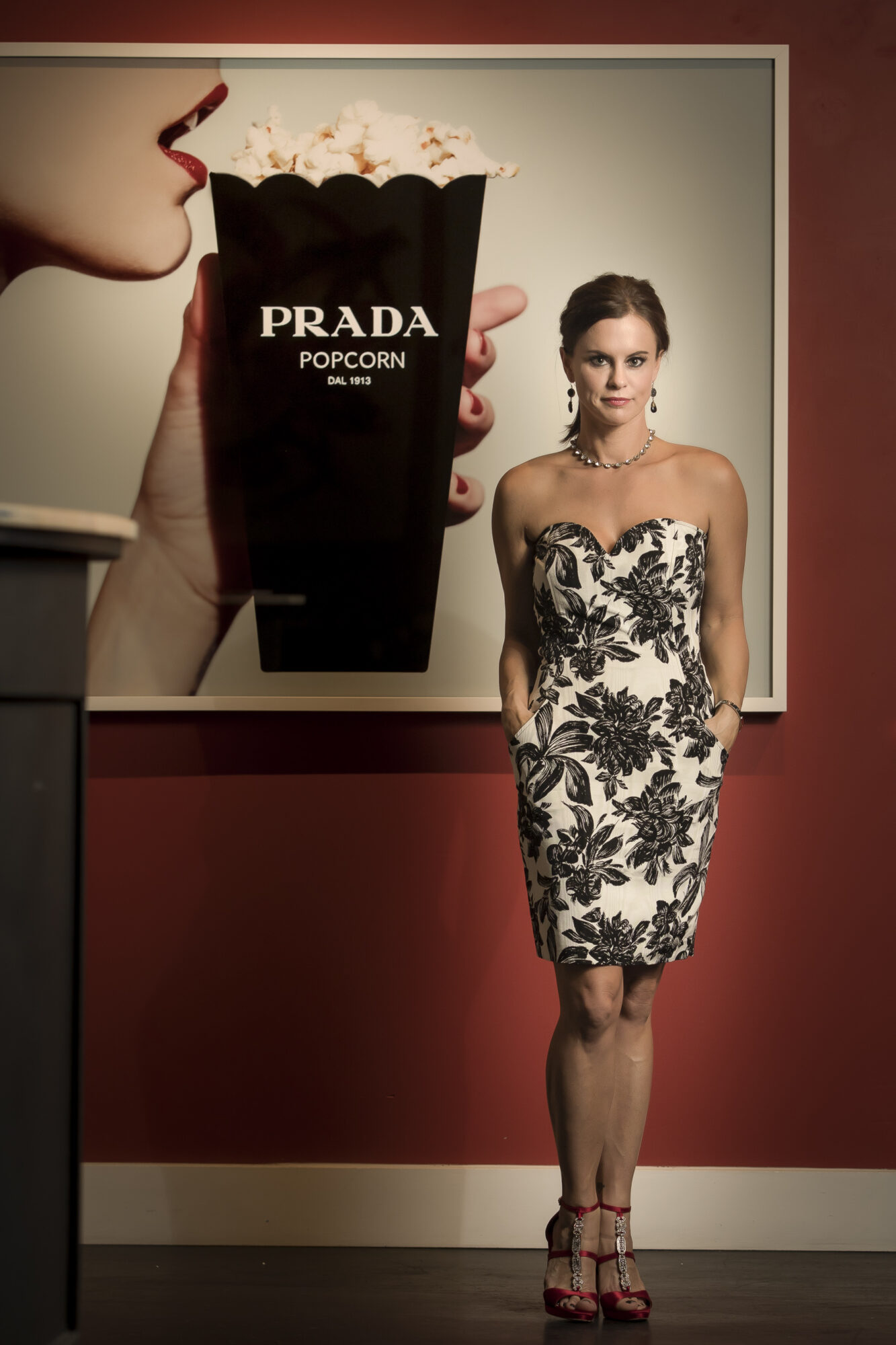 Photo: Thomas Garza at Samuel Lynne Galleries
Modern, over scaled photography like this piece by Tyler Schields is always going to make a stunning impact.  Black and white with pops of color is always a classic and when transformed into something ultimately modern, seductive, and breath taking, it becomes a design game-changer.

For a minimalist look and feel, black and white is the way to go. A "gallery" wall in your home doesn't have to include tons of photos… choose three or four favorites in varying sizes and make a more simplistic, refined statement.
Smooth Sequences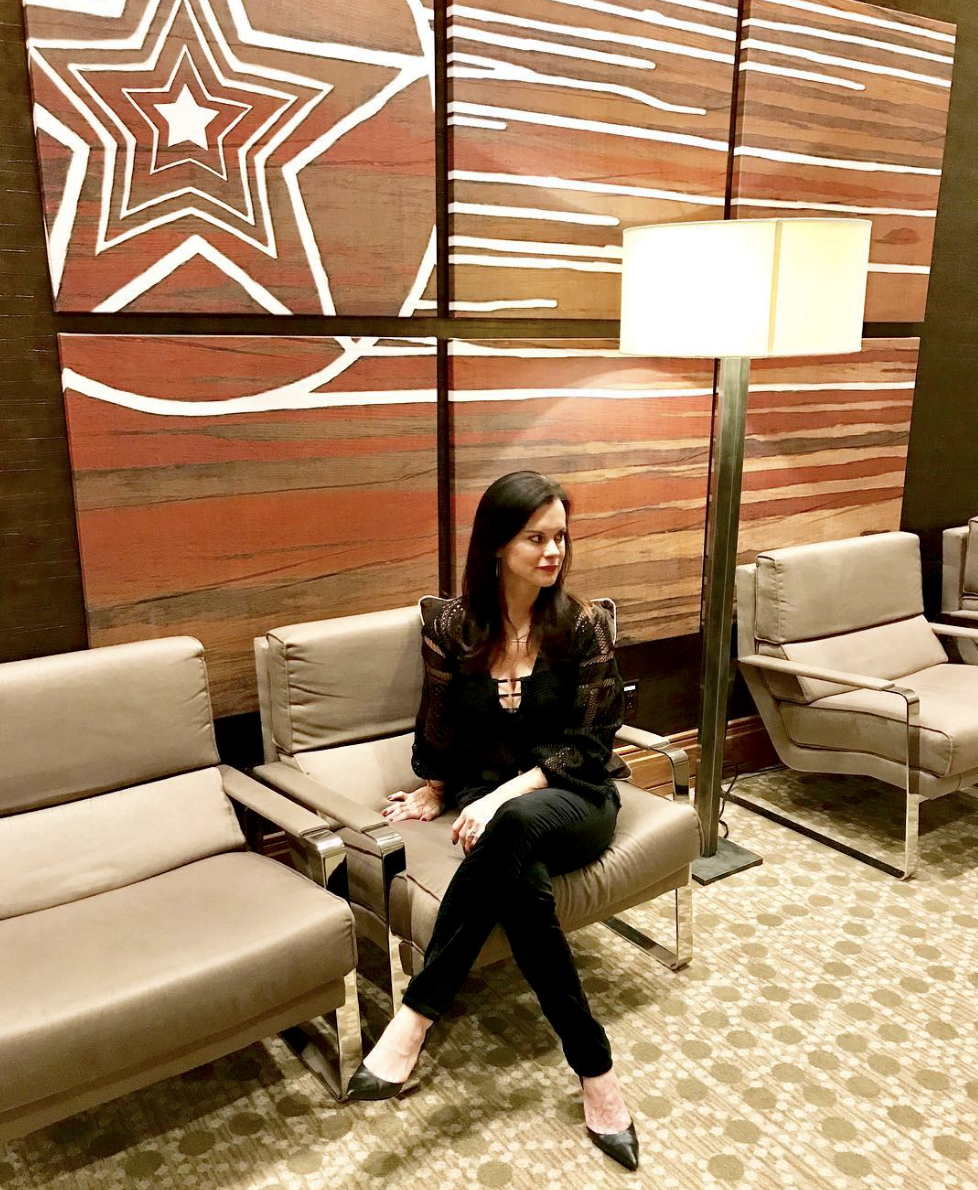 For a sequence of photos like this, a perfect installation is the key to its stellar success.  Larger scale pieces are dramatic and are visually stunning.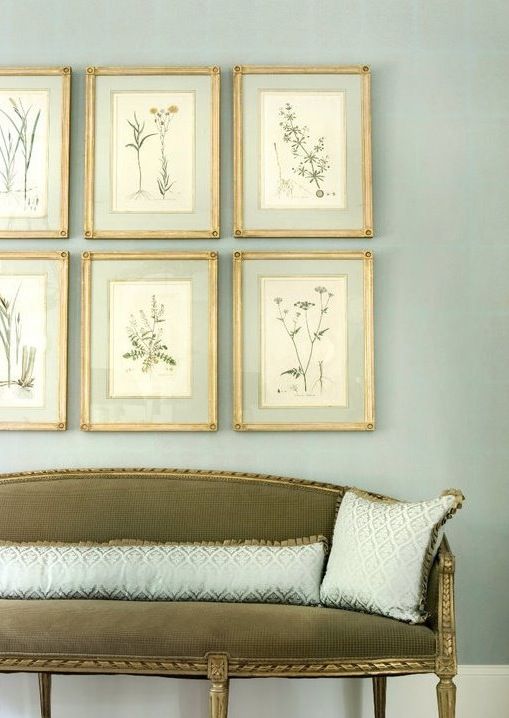 Soft botanicals are a classic in any traditional space.  When perfectly installed, you instantly create a wall that is engaging, and the soft palette transforms any room into a peaceful oasis.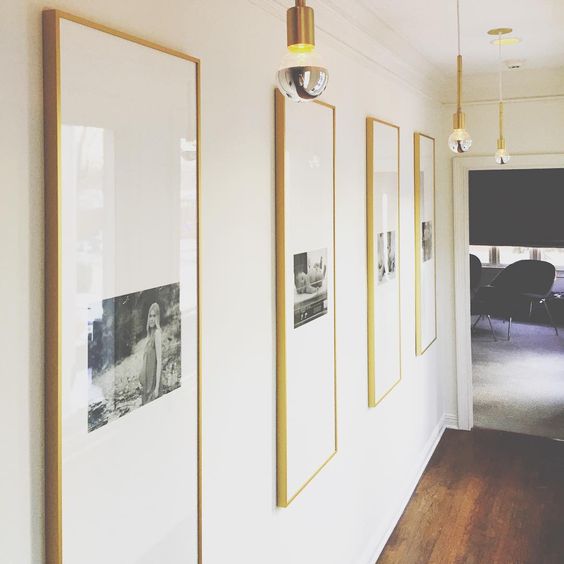 These black and white photos make an impact in this hallway.  The scale of the photos in relation to the frame size are a chic choice and aesthetic.  A unique installation such as this one will catch attention.  Simply sleek when installed in a hallway, these pieces add an interest and a level of richness, while the gold-toned frame adds a refined finishing touch.
Texture, Texture, Texture!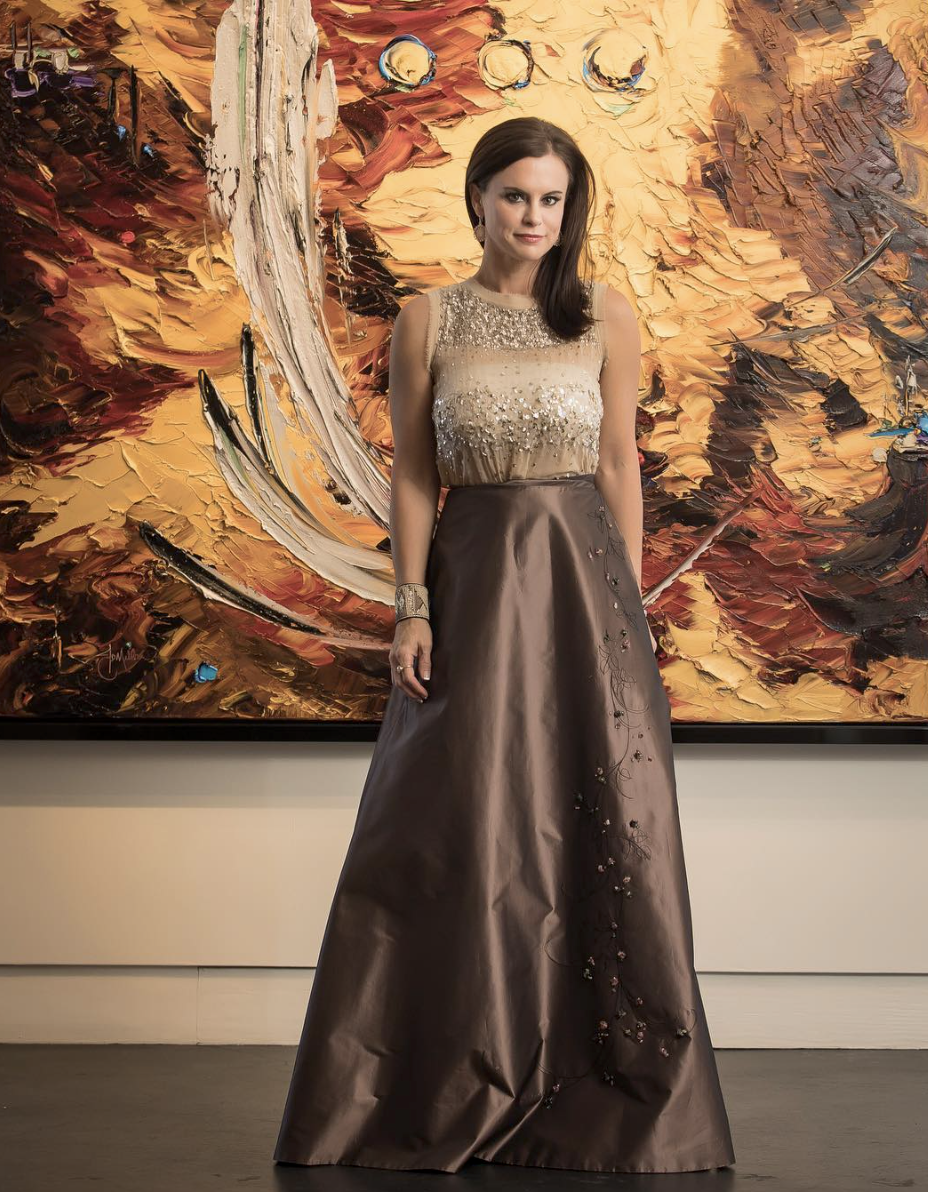 Photo: Thomas Garza  Art: JD Miller at Samuel Lynne Galleries
Rich color coupled with amazing texture and artistry make this piece something your eyes will never want to leave.  Art tells a story and everyone's interpretation is different.  Choose art that speaks to you and has layers of expression.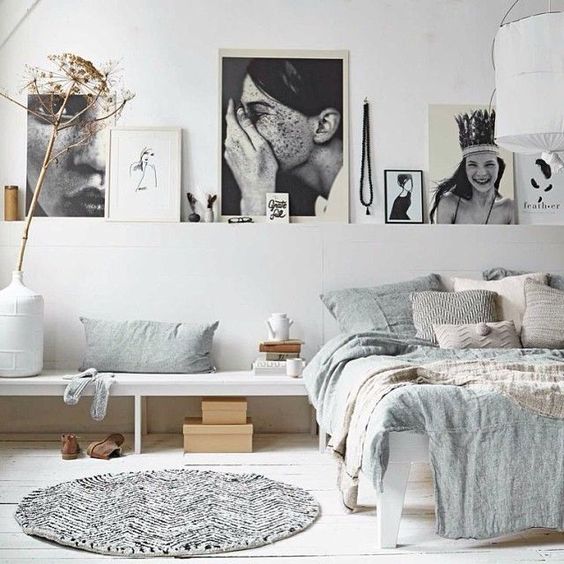 Think outside of the box when choosing your art installations.  Incorporate other wall elements such as framed vintage posters, records, canvases, etc. and create an engaging 3-D gallery wall! Adding in different elements of various sizes besides photos and frames brings in a unique dimension to your room, personalizes it, and tells your story.
Your Style Aesthetic is Key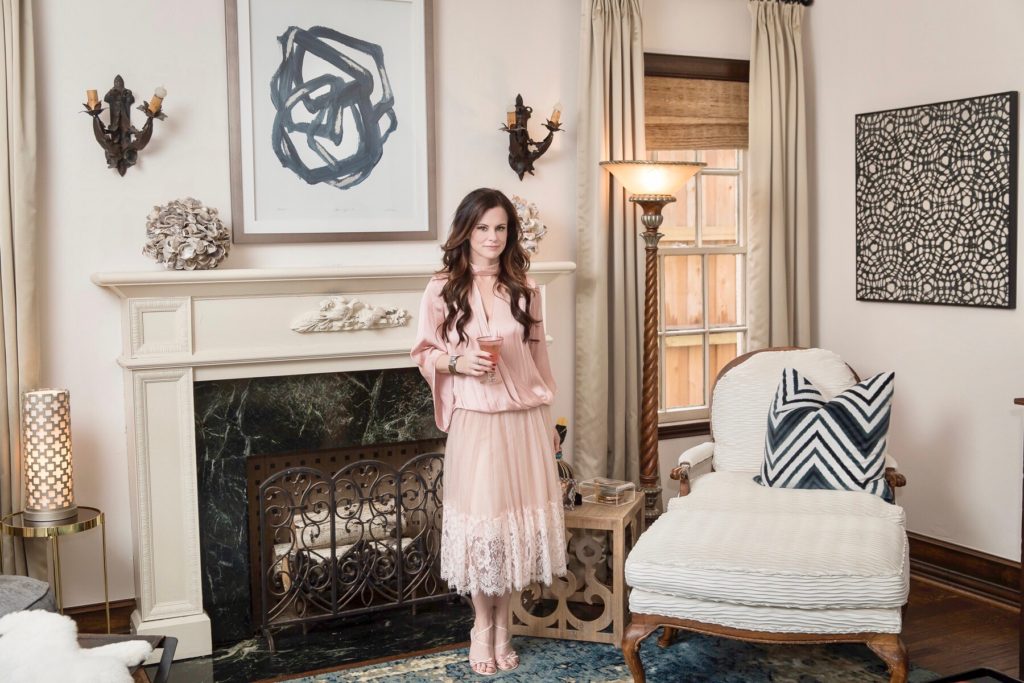 Photo: Thomas Garza
Textural pieces tend to create a great deal of depth and refinement in a room.  Learning to mix different elements and styles to create a visually appealing space is key.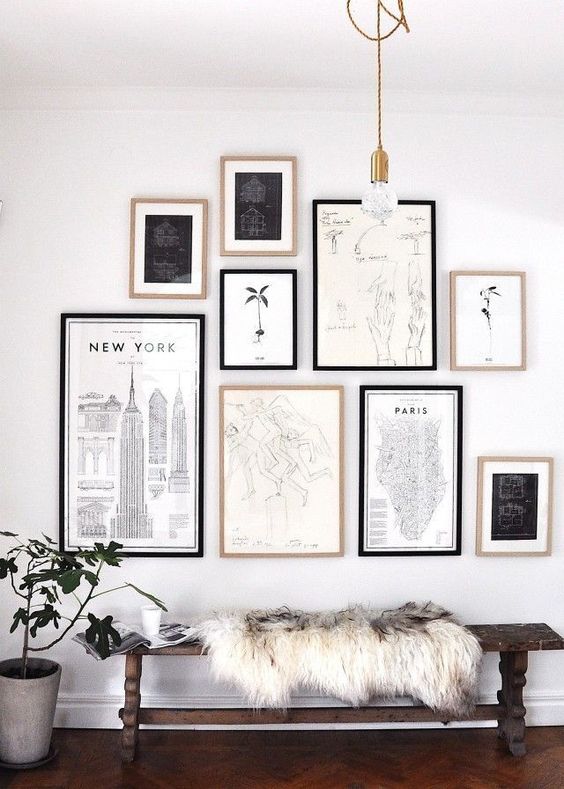 Throwing in pops of brushed gold looks sophisticated in a gallery wall of neutrals.
The Bigger, The Better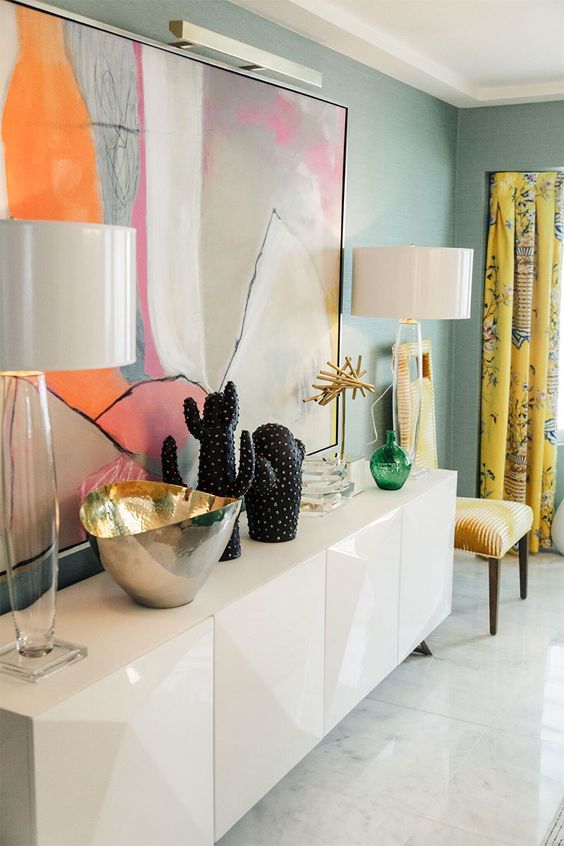 For a much larger impact, scale a piece of art to take up the entire wall. A large scale art piece makes an extraordinary statement.
KF Tip ~ Have a favorite high-res photo blown up to massive scale. It makes an instant conversation piece that is personal, striking, and fabulous!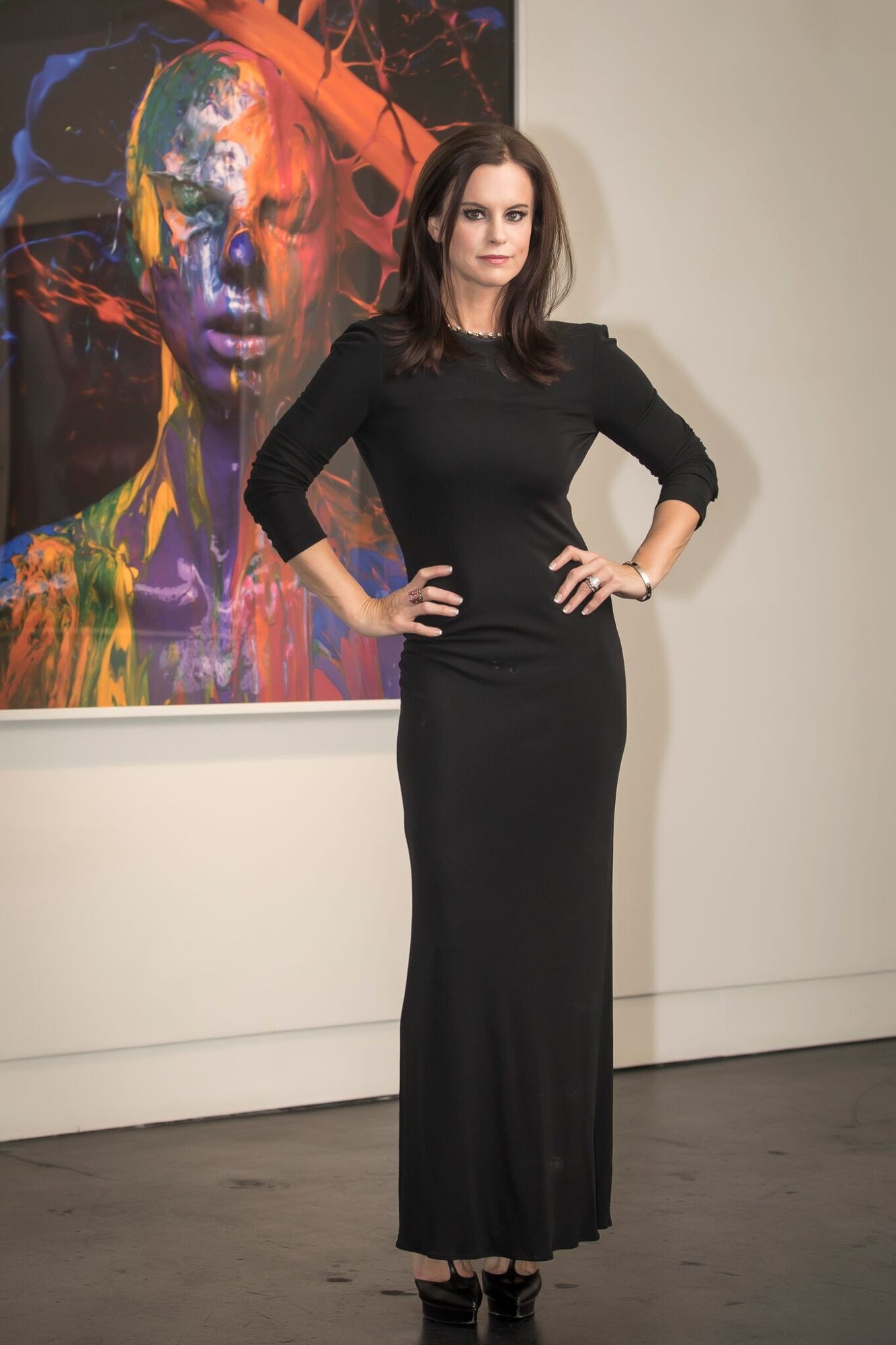 Photo: Thomas Garza Art: Tyler Shields at Samuel Lynne Galleries
Modern spaces call for abstract art which has high impact. Pieces such as this leave room for personal interpretation, which makes it eye-catching and engaging for you.  Always a conversation piece, an extraordinary show piece such as this will never go out of style.
Cool + Unique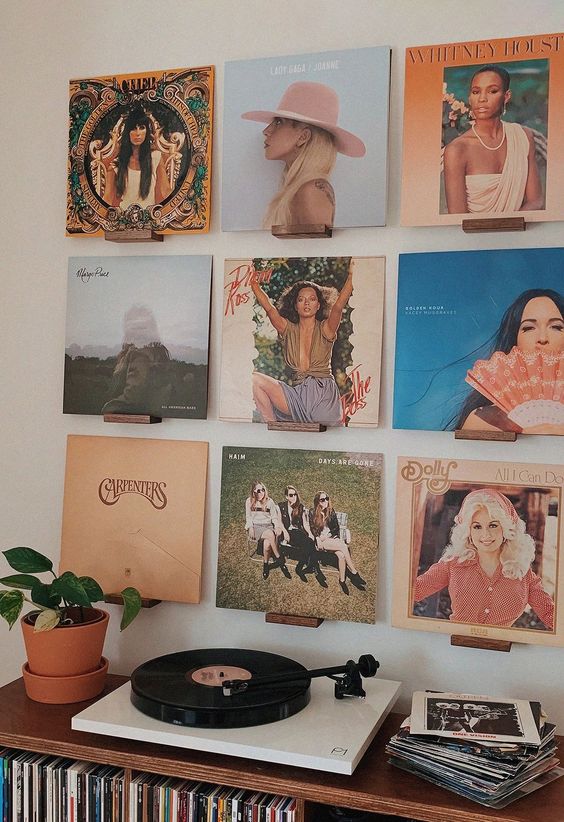 What better way to show your personality and unique flair than perfectly placed records which become an art installation for you and your friends and family to enjoy.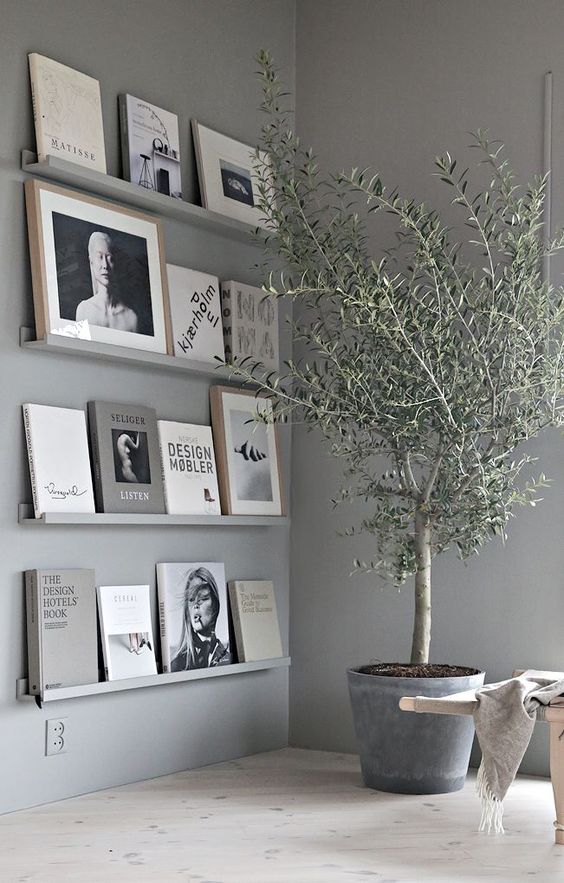 For a more unique "gallery" wall, lean interesting cocktail table books, against a wall on shelves. This is definitely a conversation starter, practical and inexpensive storage, and aesthetically pleasing to look at when you are lounging on the sofa.
Save
Save
Save
Save
Save
Save
Save
Save