It's almost that time – Spring Break! The countdown has begun and we are anxiously awaiting a little R&R. You can't go on your glam spring break trip without the proper resort wear. From hanging by the pool to beachside dinners, resort wear is one of the most fun things to plan and pack. See some of KF's faves for the season.
The Look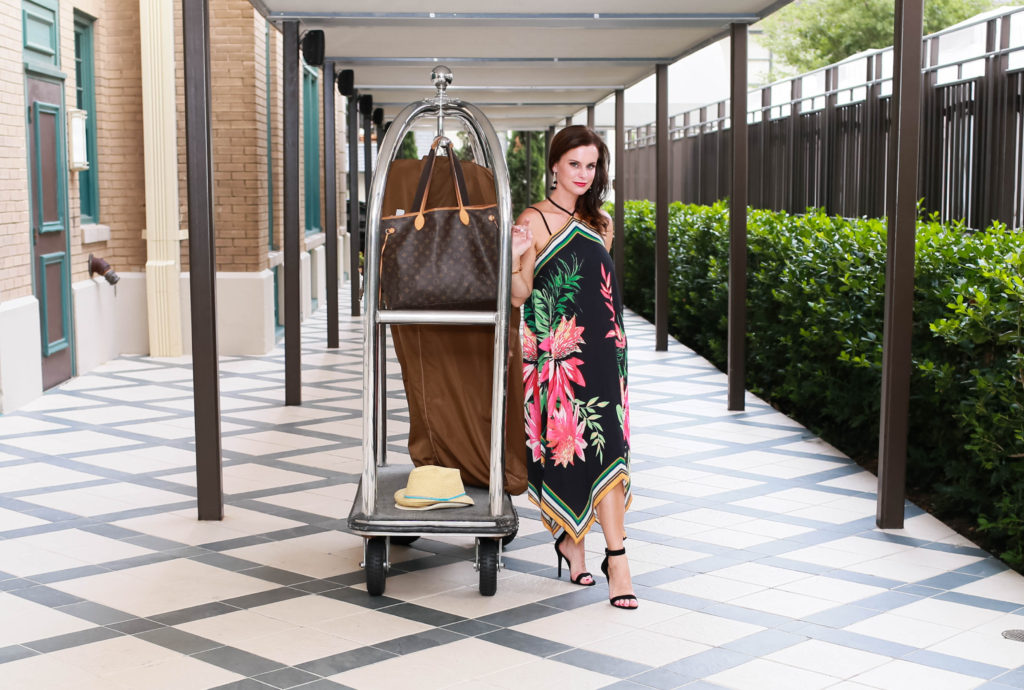 Resort wear and maxi dress go hand in hand. They are perfect for by the pool, lunch, dinner or exploring. Throw one on and go. They are effortless and chic, while also cool and comfortable.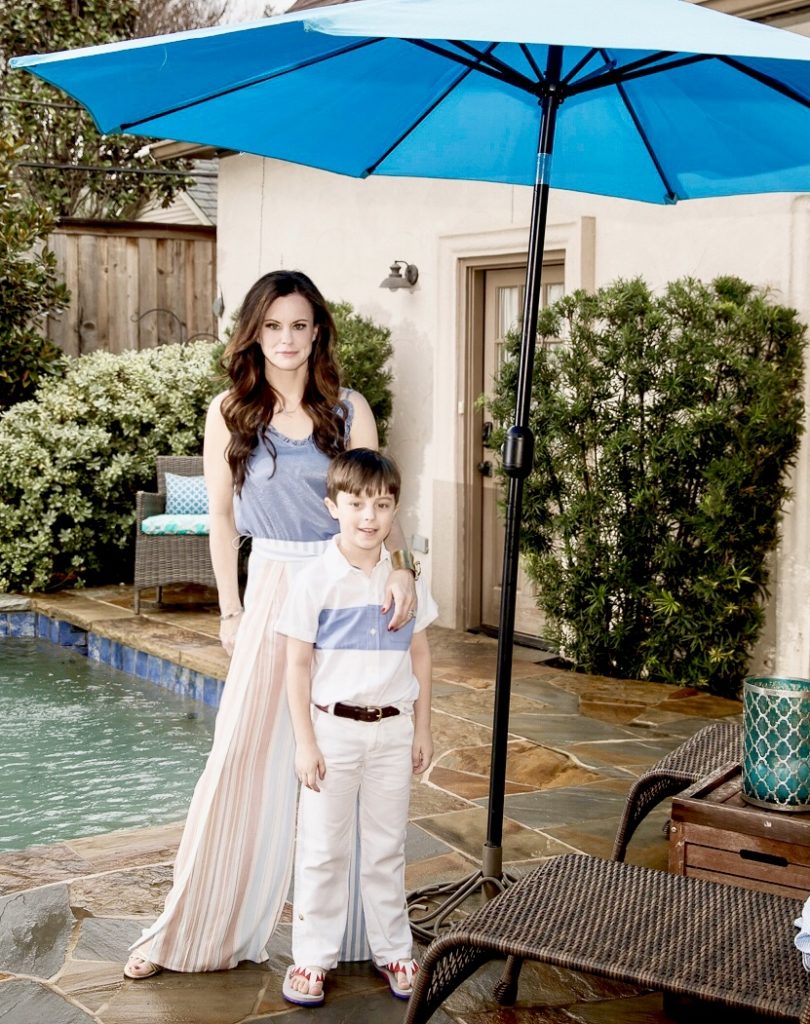 A flowy pant is a staple in resort wear and is perfect when you want to mix it up from a dress. Take them from the beach to dinner by layering with a swimsuit and packing a tank to go with it in your bag.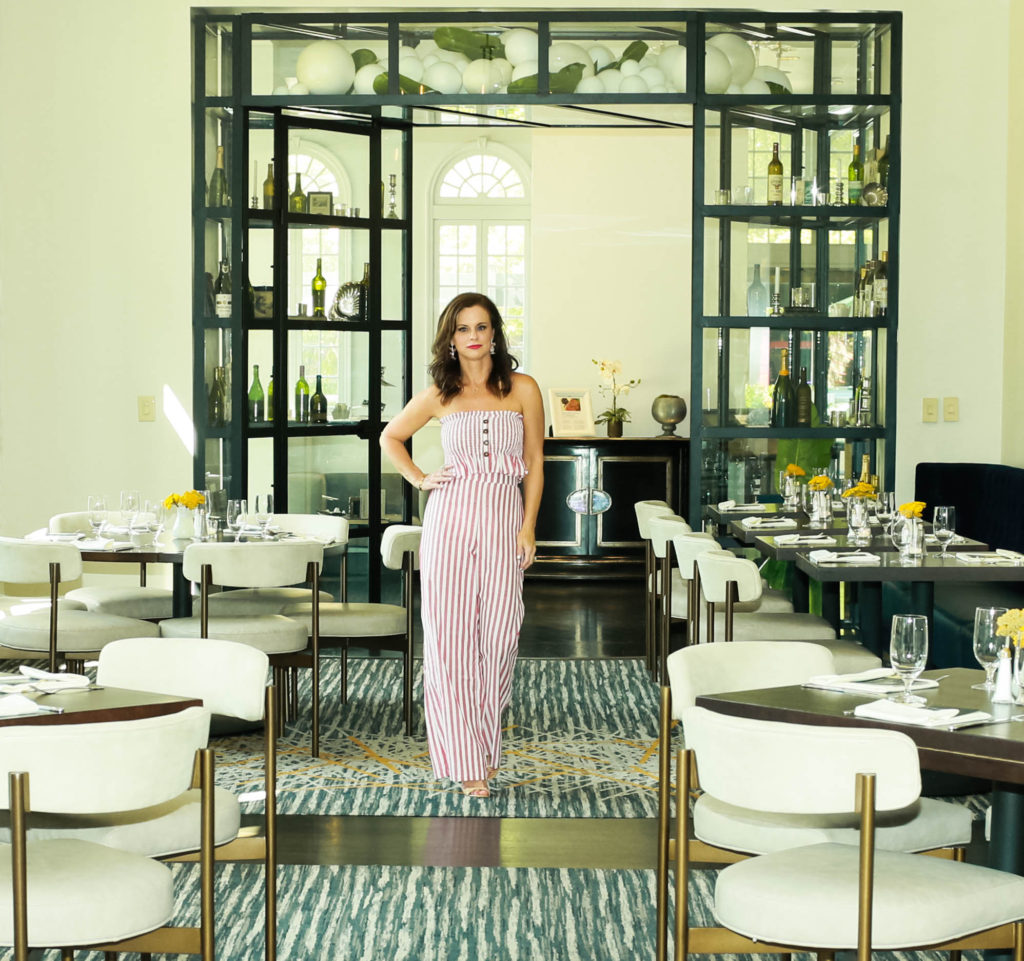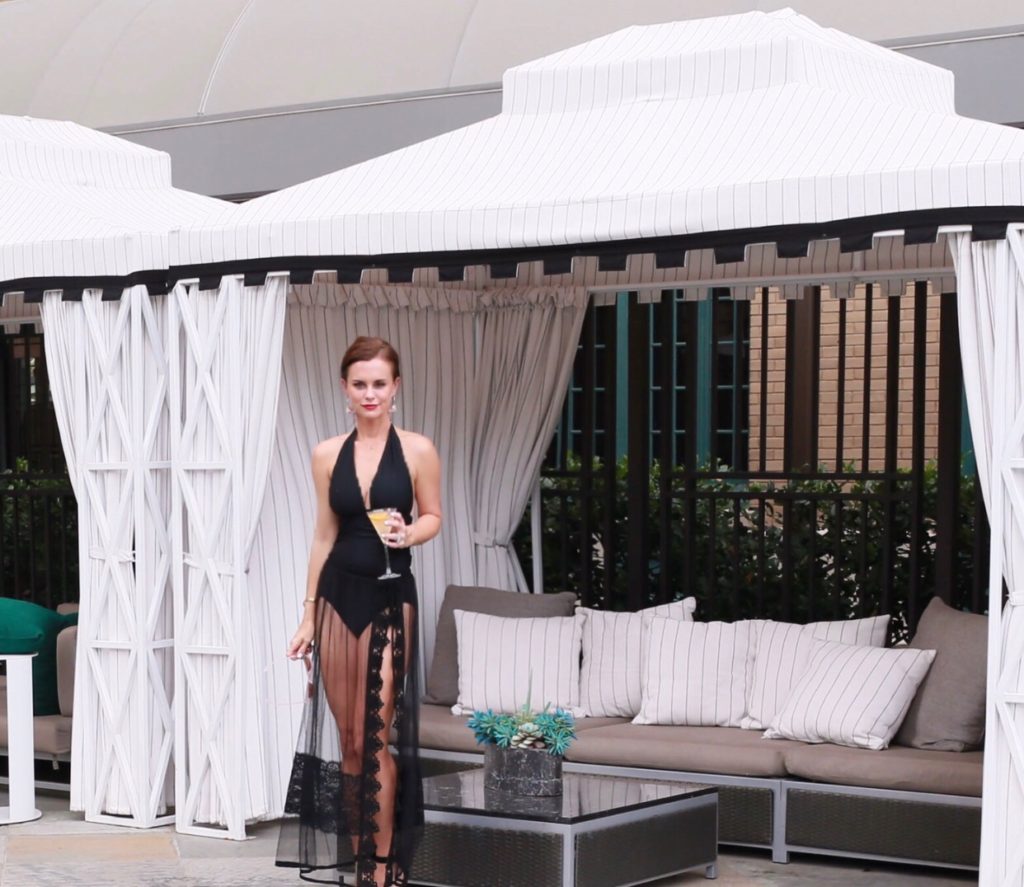 We adore a fabulous one piece moment. They are so sexy and chic. A plunging neckline is just enough to give it flair. Kathy pairs hers with a sheer tulle skirt to give it a little sweet spice!
KF Tip ~ Wear your one piece as a bodysuit, styled with pants, a skirt, or shorts to easily take you from the water to a cocktail at the bar. Invest in swimmies with interesting tops that work well with different bottoms to create an array of different styles.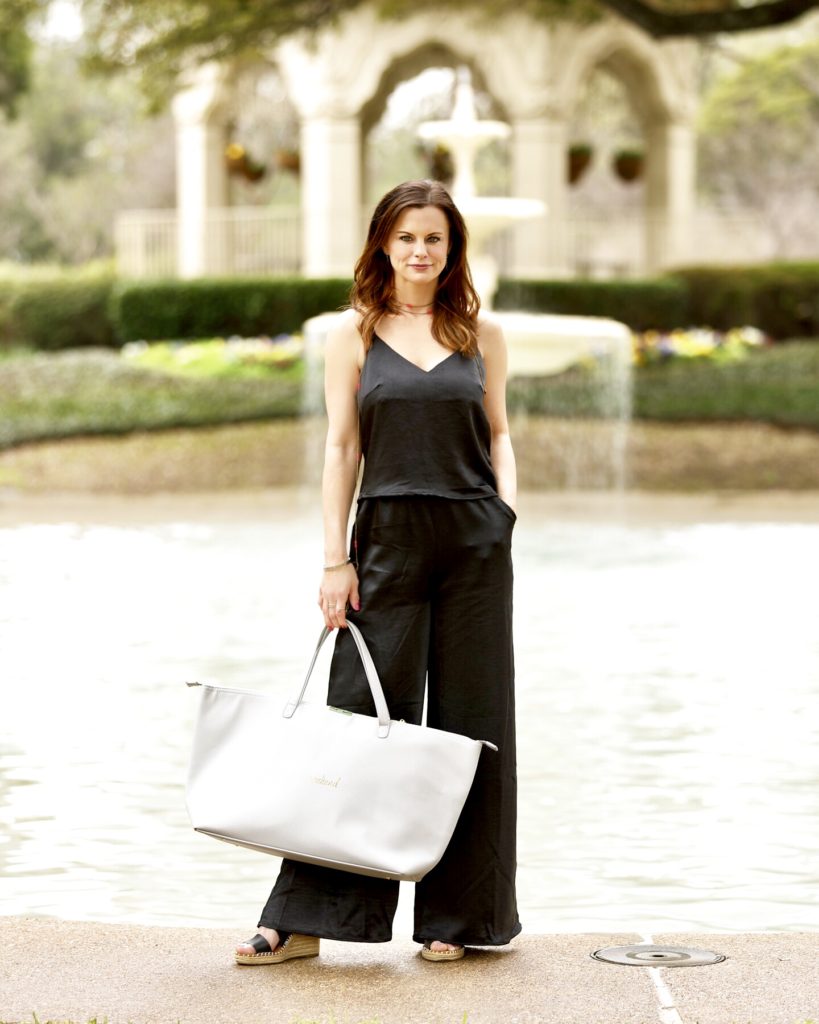 The perfect travel-day outfit. A silky and flowy two-piece, pants/top set. You can rewear the top or bottoms throughout the trip styled differently, which is a perfect packing plus. Styled with wedges and a simple choker for the modern day jet-setter on the go.
The Accessories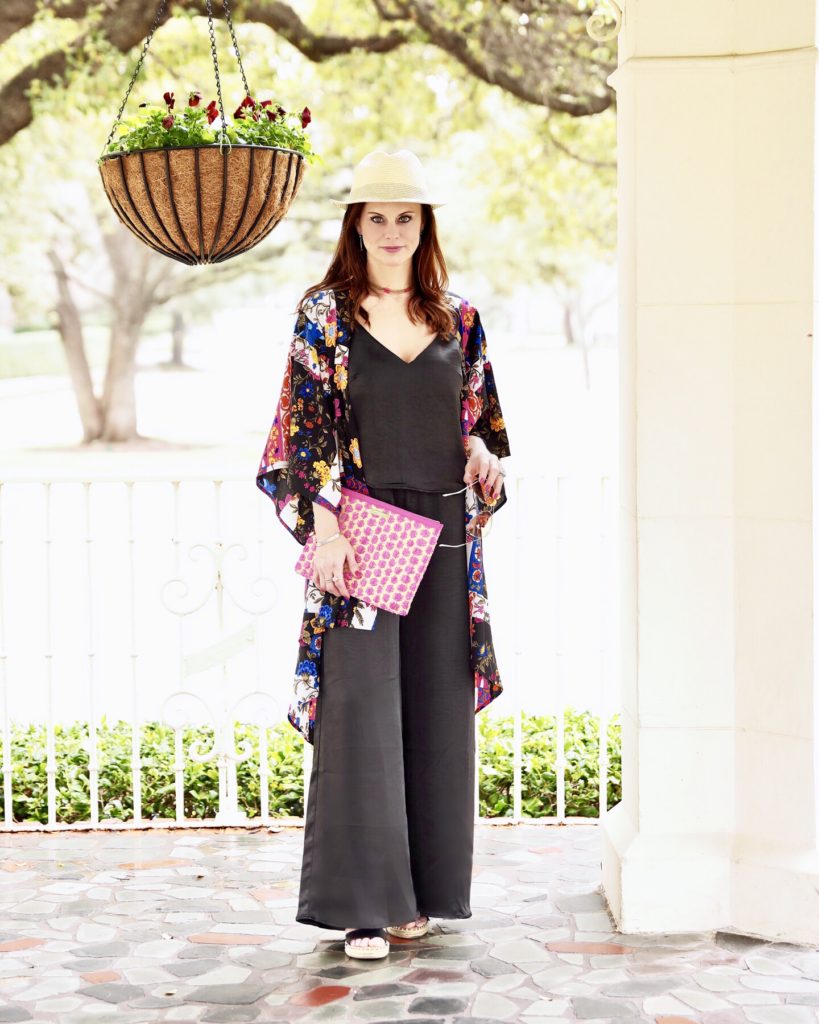 Accessories are so important in resortwear style. From bags to hats and sunglasses, packing the right things in an efficient way is a must so you can look and feel your best when you arrive. A clutch is always a great addition to your bag so you can take it out to dinner and cocktails. Wear your hat on the plane, and be sure to pack a couple pairs of sunglasses because at a resort, they are your number one accessory.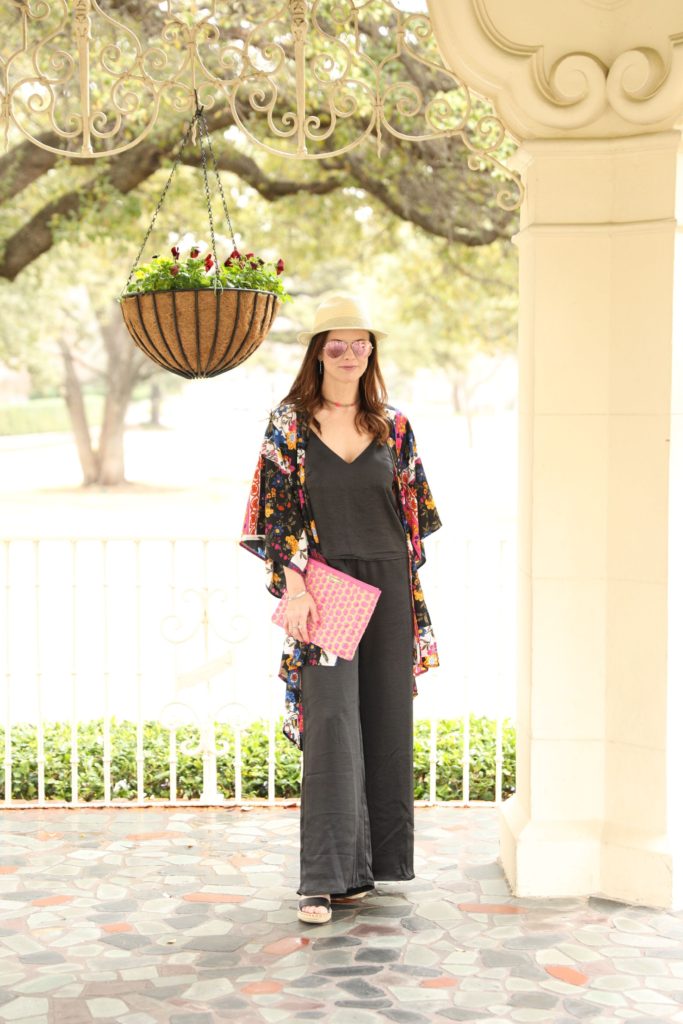 KF Tip – Throw on your favorite Kimono for a little splash of color in the evening and use it during the day as a beach coverup. It works as an extra layer and adds some style and personality to your ensemble.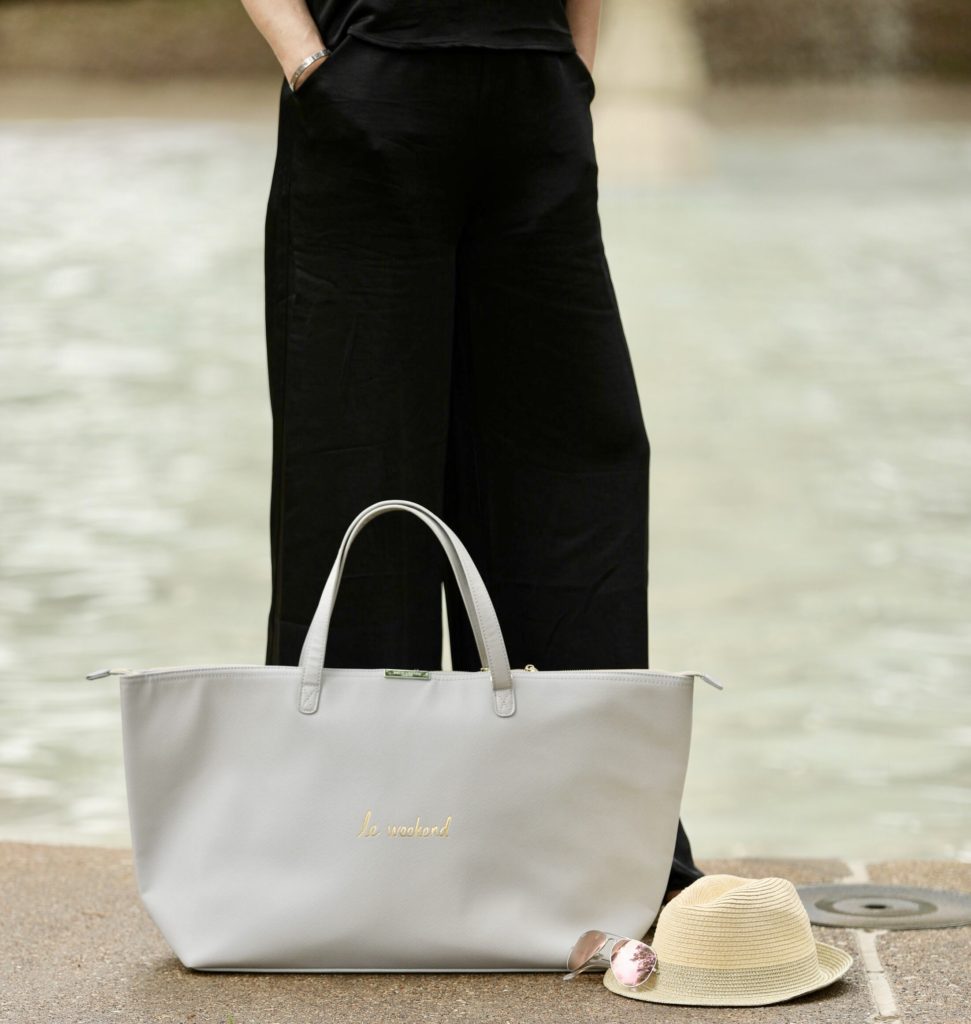 Quick weekend trip, or staying for just a few days? A weekender bag is a necessity! An oversized tote that zips and can be carried on the plane and holds everything you need like this Le Weekend bag is a must. Shop our fave Katie Loxton one here!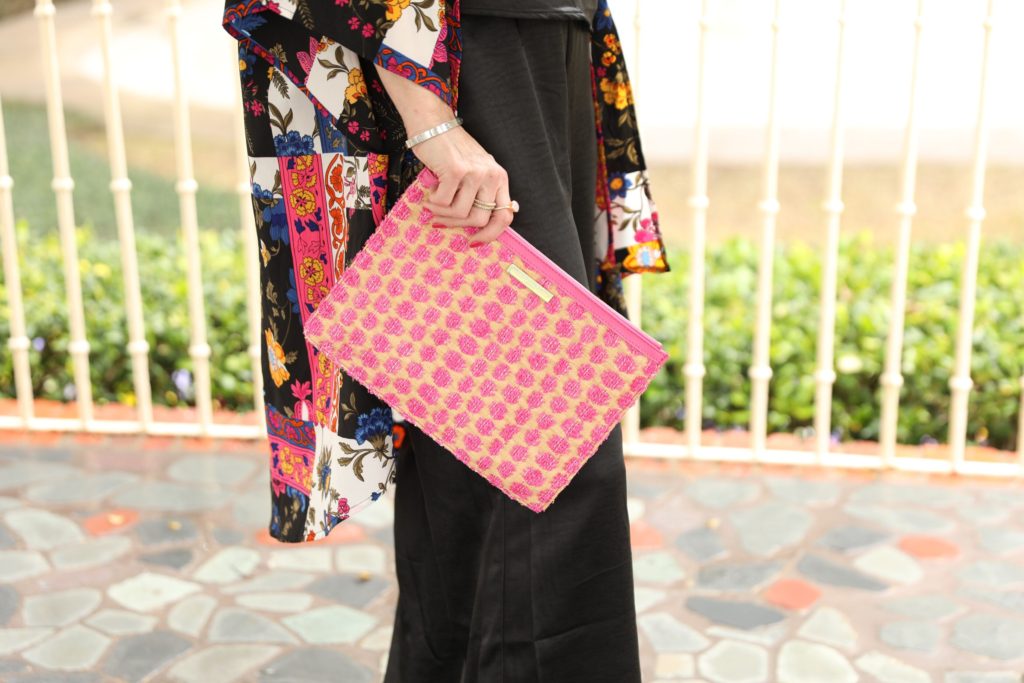 A little clutch is a must have on any vacation. You can slip it into your beach bag with essentials, carry it to dinner, or just quickly grab it when you're running out the door to hold your necessities. This adorable piece is a go to with it's fun straw accent and color. Shop it at Kathy's boutique here.
We can't get enough Katie Loxton clutches, purses, and overnight bags. Check out some of our faves at KF Design | Life | Style!