We know what you're thinking, and although we all love a good Christian Grey moment, we are talking fab fashion in gorgeous grey hues. This neutral color can work as just that, or even make a statement all on it's own. Everyone knows that grey is no longer synonymous with boring. This week we pulled our fave pieces and picks from Kathy Fielder Design | Life | Style and asked KF to style them. From lounging to out on the town, Kathy proved grey is anything but dull or drab…it is fab!
Pretty in Pleats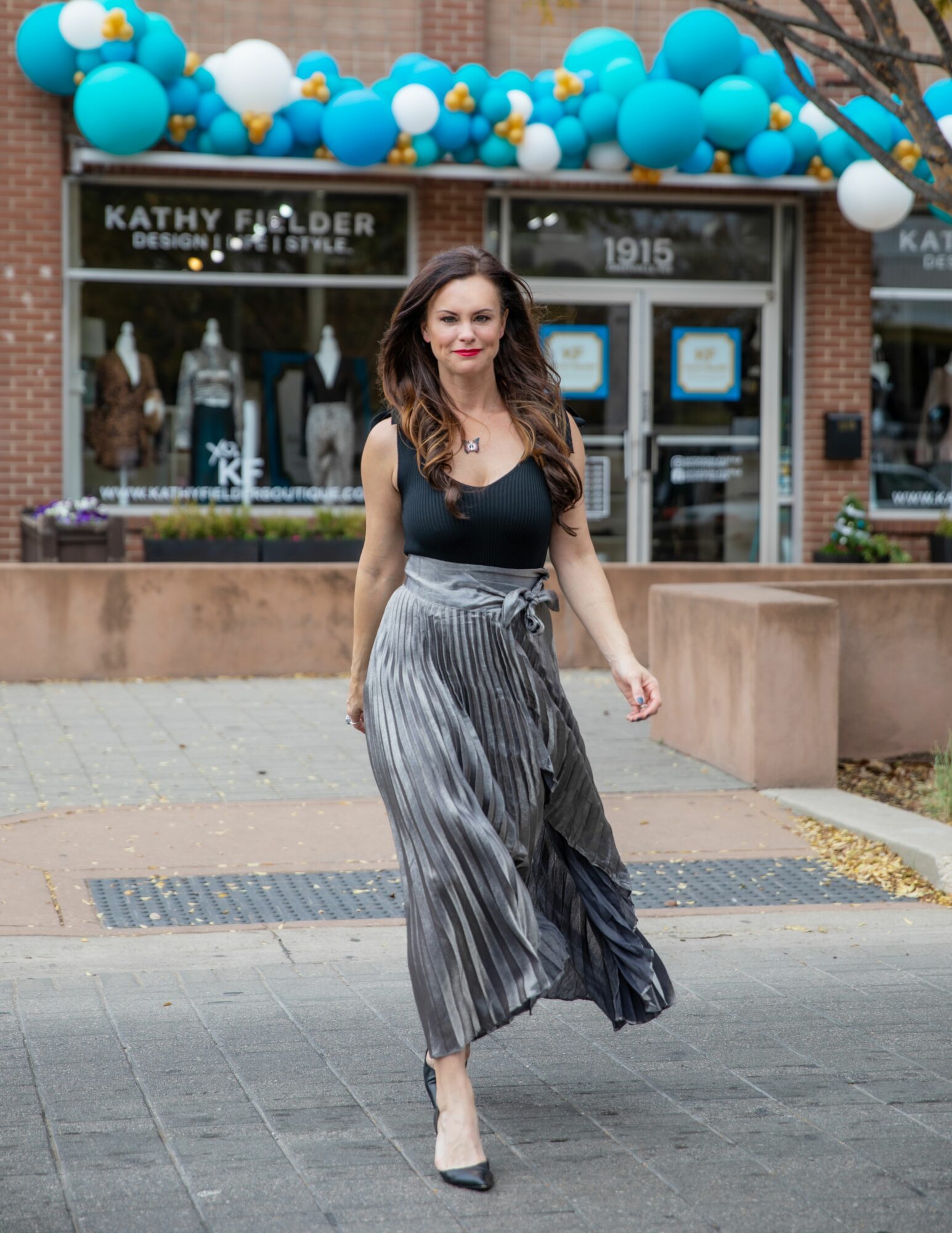 Grey and black, the classic combo. This skirt speaks for itself. With it's metallic silver shine and gorgeous pleats it turns heads instantly. We can't get over the movement of this piece, perfect for parties, dancing and honestly, just simply walking down the street! KF let the Pretty in Pleats skirt have its moment by pairing it with a black bodysuit and pointed toe Ferragamo heels. The All Tied Up Bodysuit is a classic staple, with fun tie straps that make it adjustable to fit any body type.
A Heather Sweater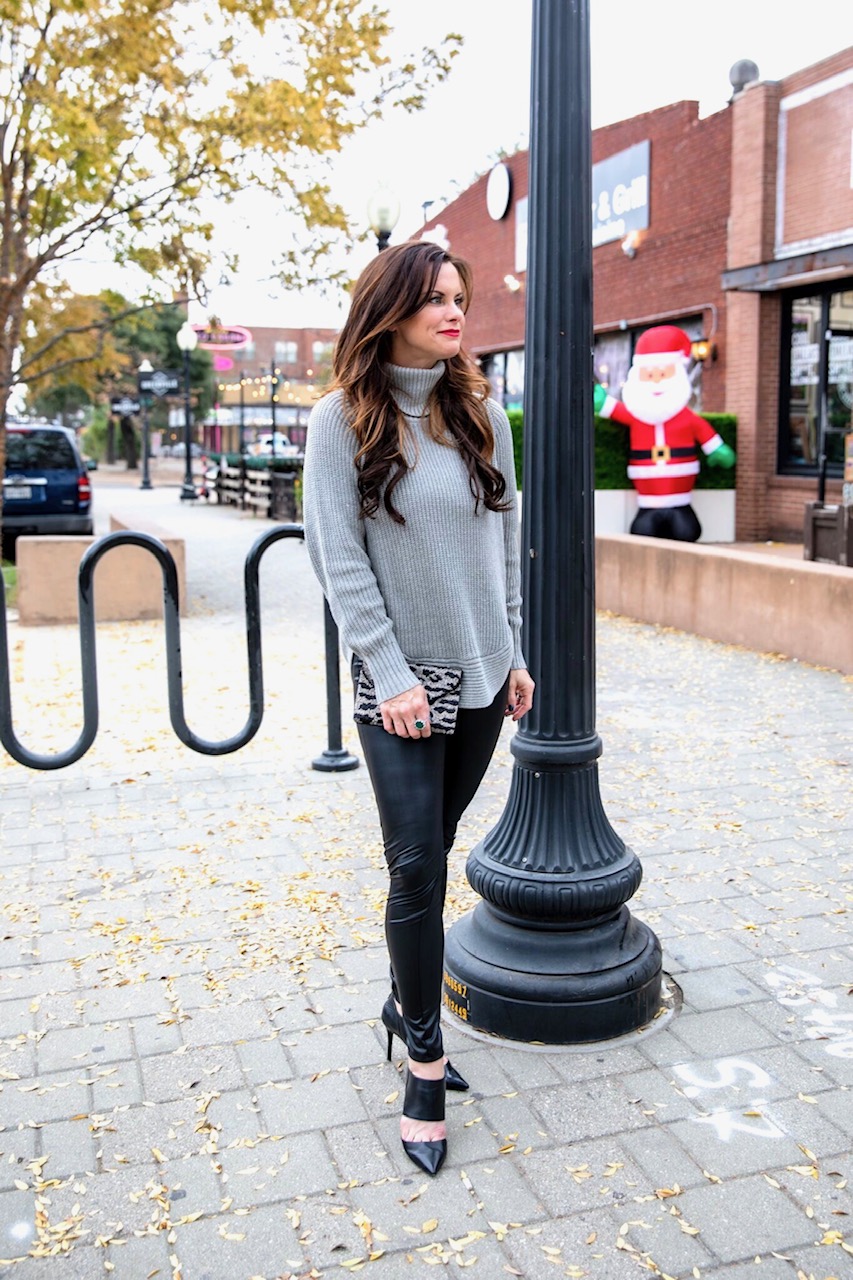 A drapey sweater is one of our absolute faves at KF Design | Life | Style. They're so easy (and comfortable) to wear and easily pair with leggings (like our Sandy Leggings), denim or cool joggers. Our two faves at the moment are the fabulous Heather Sweater and the Silver Lining Sweater.
These must -have sweater are perfectly shaped and in the perfect shades of grey too. The Silver Lining Sweater has a nice metallic undertone to spice it up just a touch (and did we mention it's one of Kathy's faves because it's also unbelievably soft)!
The 80s Called!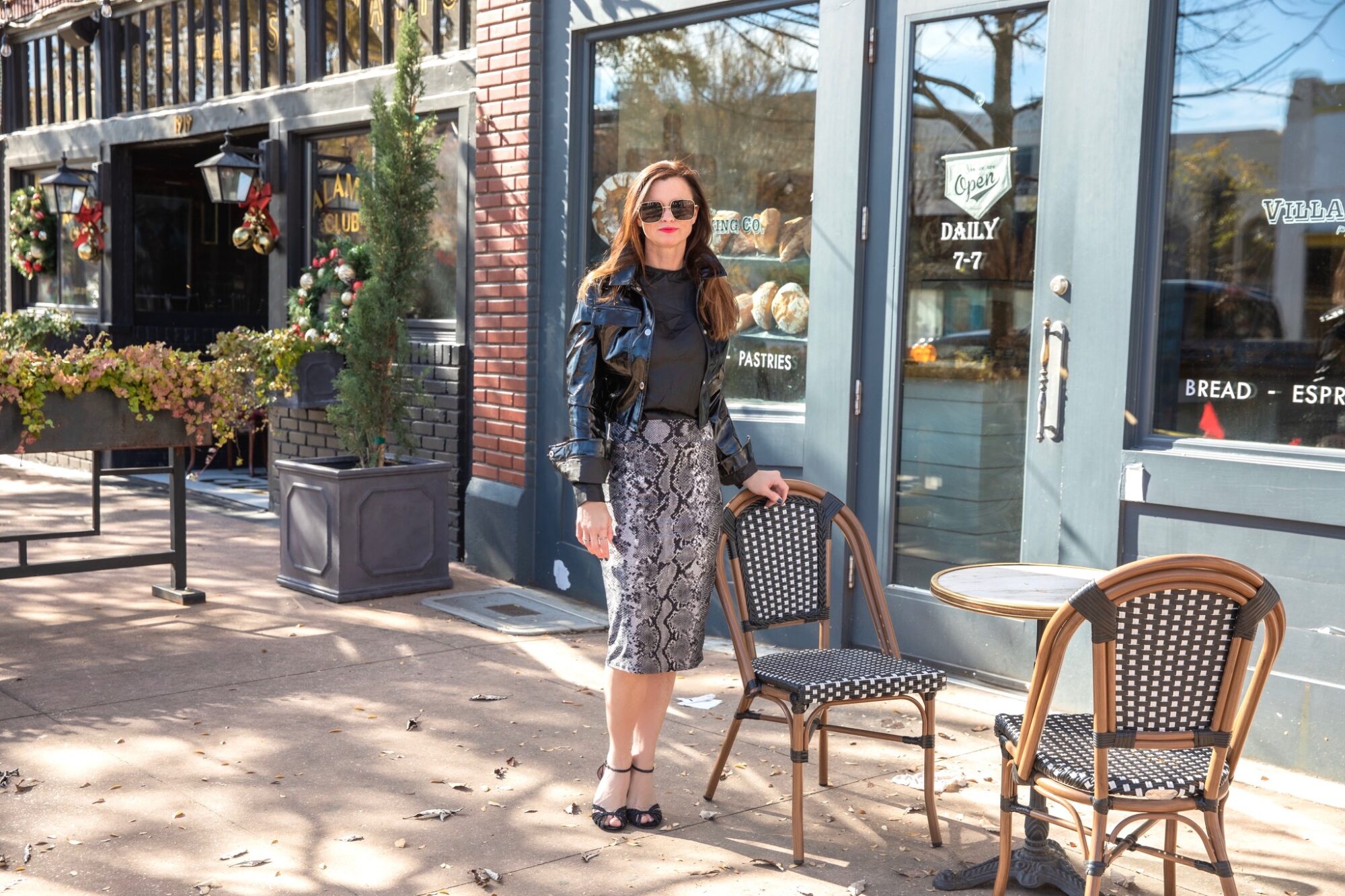 A sweater dress is perfect this time of year. It's warm, easy and adorable. Style it with tights, booties, and a teddy coat for colder days, or for those blessed warmer winter days, a simple bomber and heels will do the trick. KF opted for her own belt to truly make a statement, but this trendy number comes with a leopard print belt of its own. The Get Wild Knit Dress looks perfect under our Ruffle Me Up Bomber to create an 80's inspired look our dreams are made of and is still a super chic statement.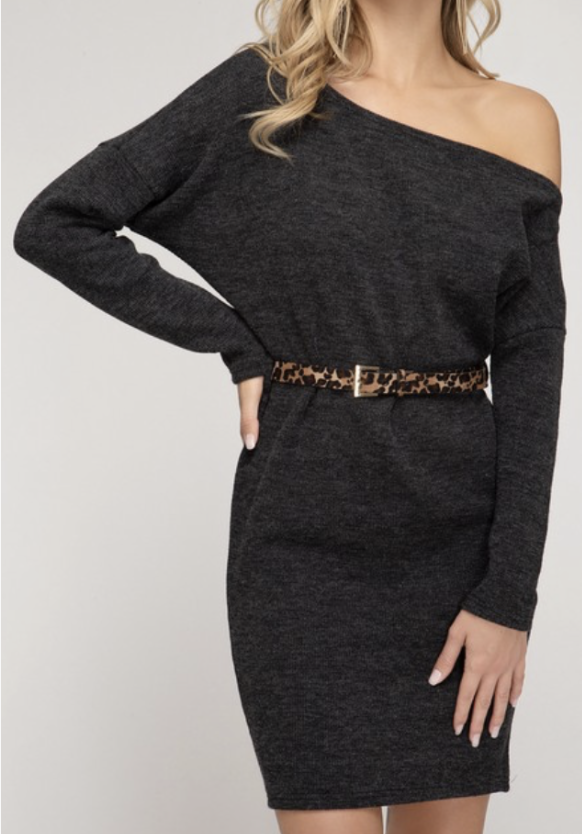 KF Tip ~ We love a piece that comes with its own souvenir, take it off the dress and wear with jeans!
Slinky Serpent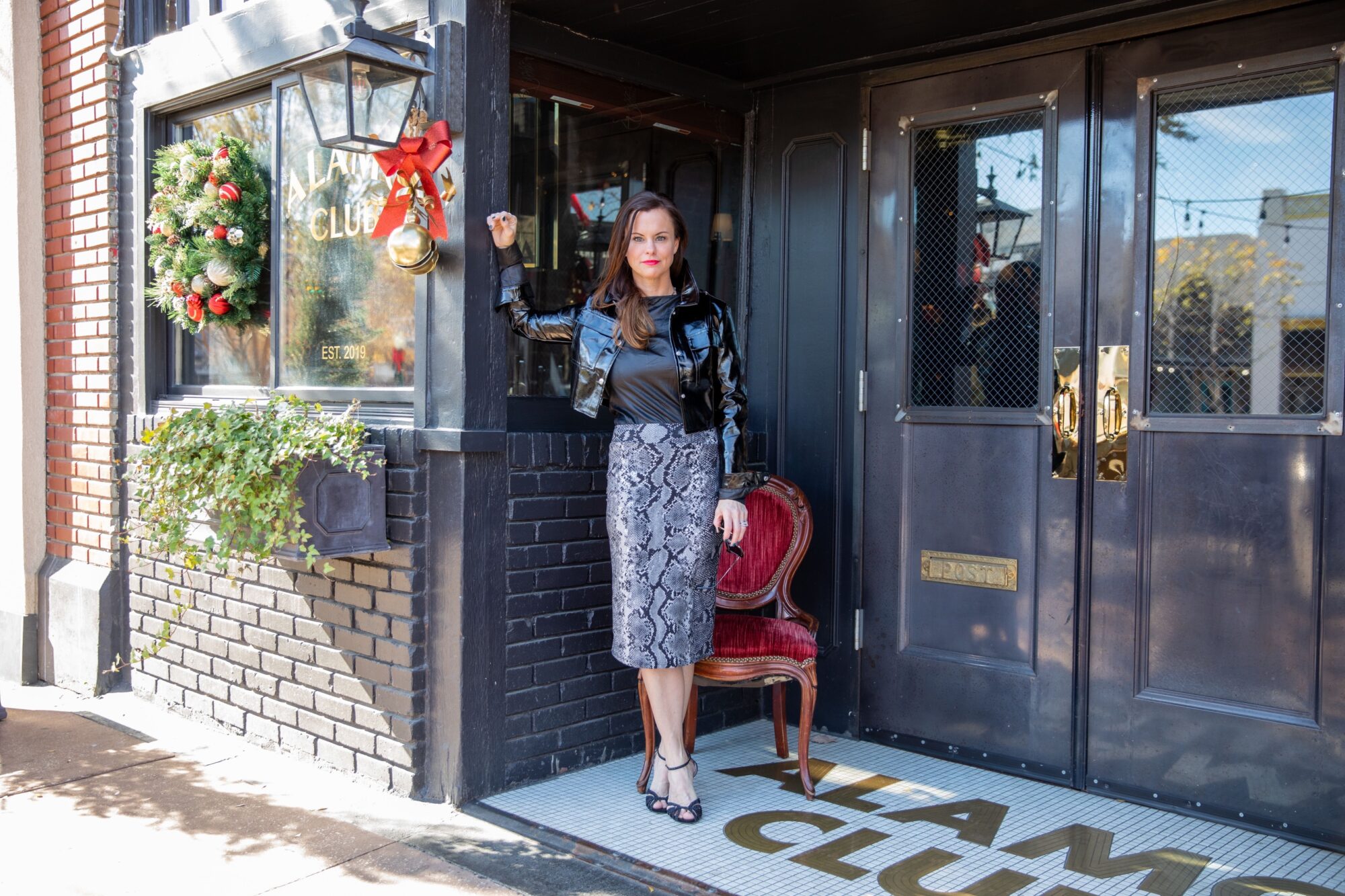 Who doesn't love a good pencil skirt? They elongate and create a superior leg line. How about one with a little edge! Our Wild Child Pencil Skirt comes in leopard and this gorgeous grey snake print to add a little spunk to a classic silhouette. It's soft and stretchy material makes it surprisingly comfortable and easy to style. KF paired hers with our Look Back At It Top to add a bit of flirty sex-appeal to this statement-making pattern.