It's time to brunch! The perfect weekend meal to catch up with friends and family, look fabulous, and unwind. Whether you're feeling more edgy or want to go classic glam, brunch is the place to pull out whatever ensemble makes you look and feel your best! KF put together some of her favorite brunch looks, and we thought we would share some of her outfit inspo with you. Enjoy!
Look #1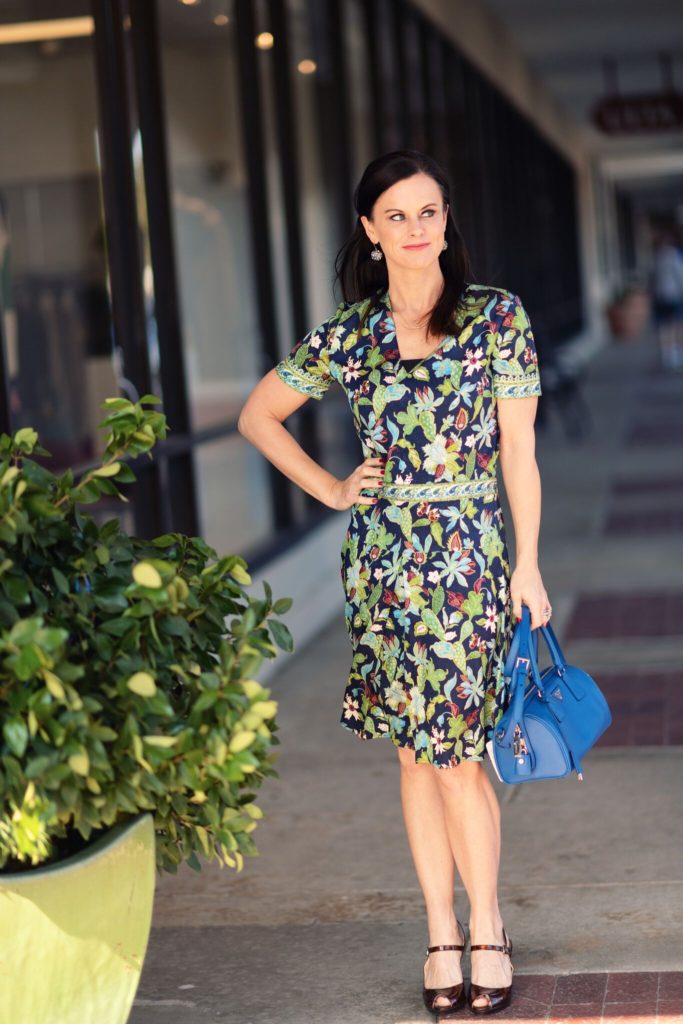 A perfectly-patterned floral dress is always an appropriate go-to look for a spring brunch. Something classic and chic takes you effortlessly from a morning church service to a yummy meal with family and friends.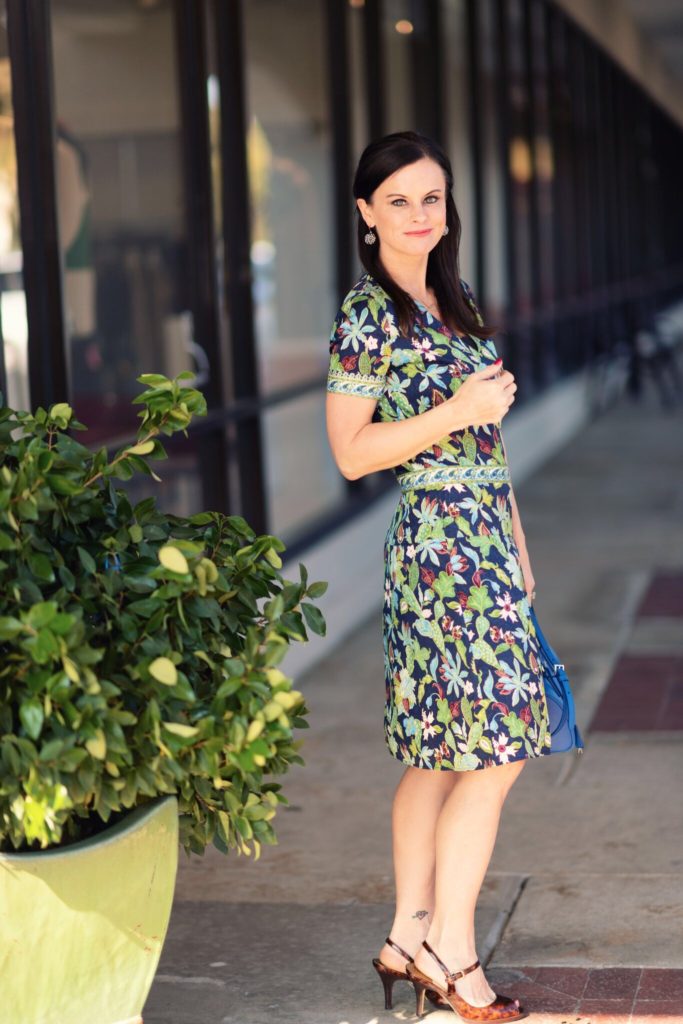 Brunch time luncheon? A knee-length dress in a pattern or fun color is the way to go. Especially for spring! Styled out with tortoise shell heels and a brightly colored bag, you can make classic glam current, fresh, and fun! We love a dress that accentuates the waist, and this Tory Burch from Clotheshorse Anonymous does just that. It looks elegant and flattering, and the pattern and color are oh so eye-catching!
Look #2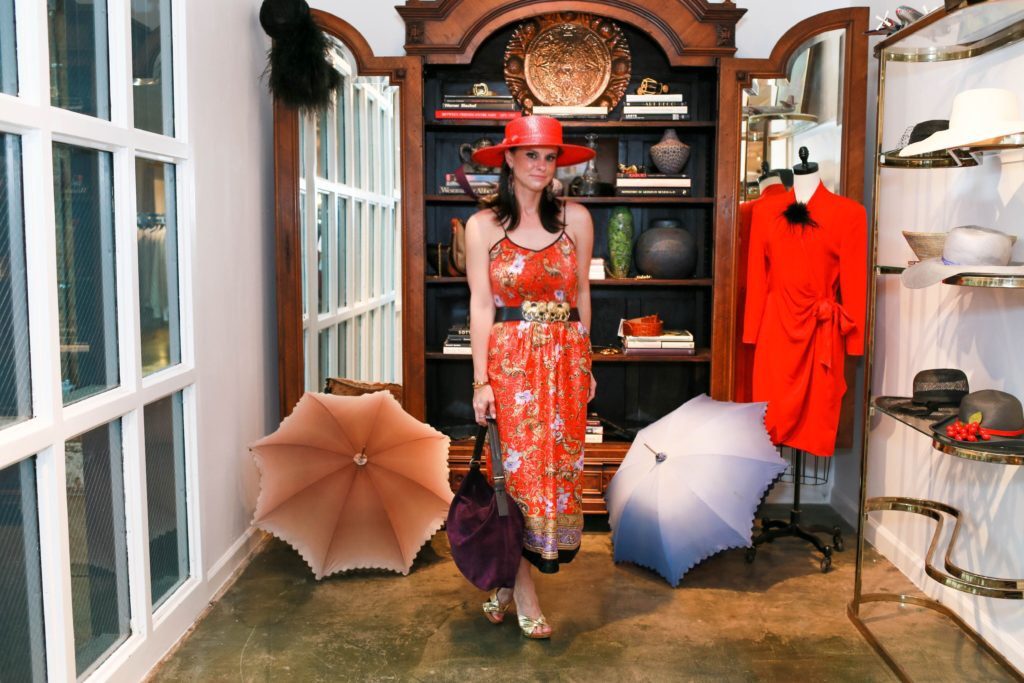 A silky midi dress like this one from Jack Retro is easy to throw on and go! Accessorize with your fave bag (either big or a clutch) and a gorgeous heel. Cinch the waist with an eye-catching vintage belt to add a slimming statement, and if you are feeling it, a hat is always gorgeously glam. Brunch really is the perfect time for a hat! Style a fun sun-hat, bakers boy or fedora for a totally chic twist to your look.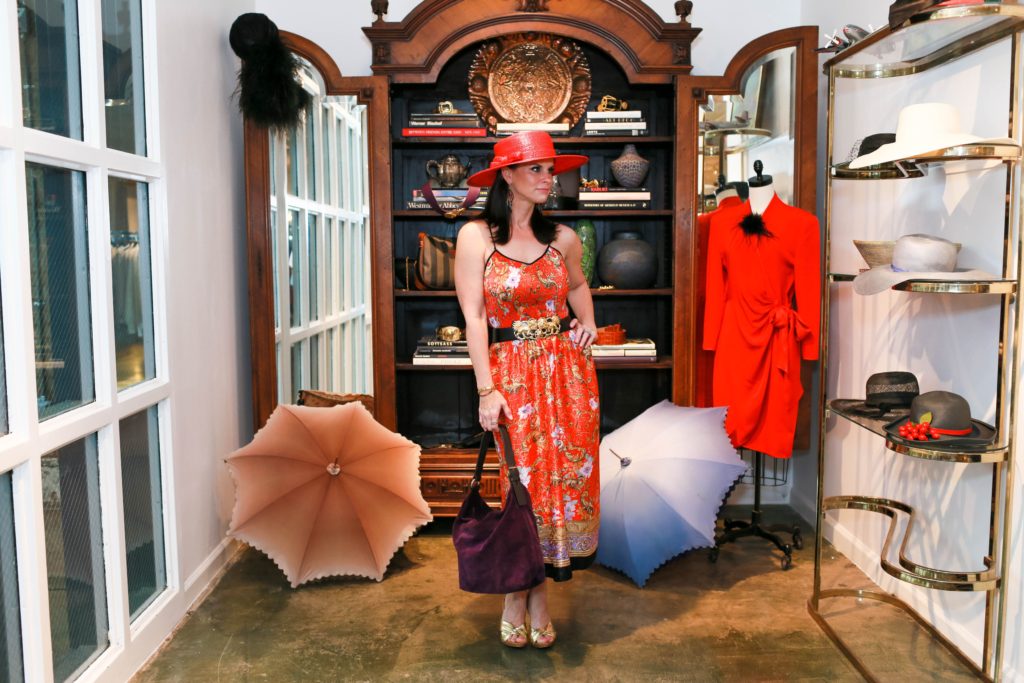 A bright red makes a true statement for brunch. A feminine pattern breaks up the bold color and makes it soft and girly. The deep aubergine bag is the perfect accent with its rich color and texture.
Look #3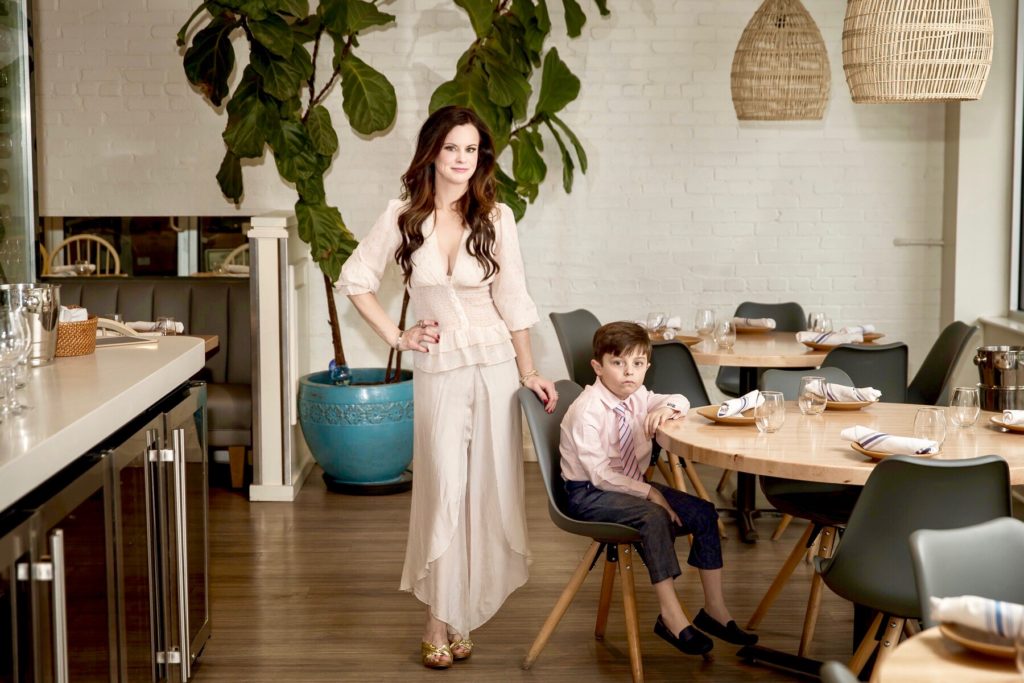 Brunch doesn't just mean dresses and skirts. A flowy pant can look just as fabulous and chic! Monotone looks for spring and summer are very much on trend this season and cream and blush look so gorgeous for an early afternoon meal.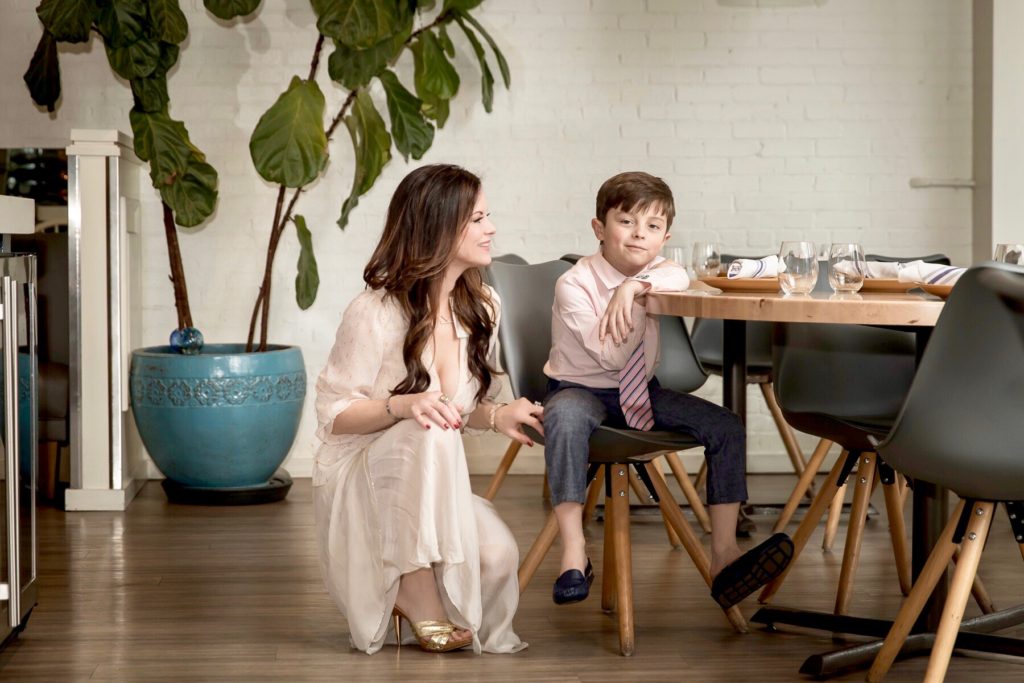 Flowy and elegant, this Brit Rose Collection look from Kathy Fielder Design | Life | Style is super stunning. It's beautifully feminine, while still being powerful… just the way we like it here at KF! PS ~ We think her date is pretty cute too 🙂