Your table doesn't have to scream Thanksgiving with turkeys, leaves and autumn. (Although, we admit that can be fun too!) KF loves creating a special ambiance with tablescapes that are unique and unexpected. Watching Kathy go to work to create beautiful and inviting spaces is honestly quite inspiring. This year, she's going with a more classic and glam style. KF used gold, cream, with unexpected pops of color and gorgeous glassware to create a table that you could keep out all holiday season long. A quick switch from our little pumpkin centerpieces to metallic trees, a Menorah, or confetti, and your table can transform from November all the way through January! See some of Kathy's tips for this update on a classic Thanksgiving look.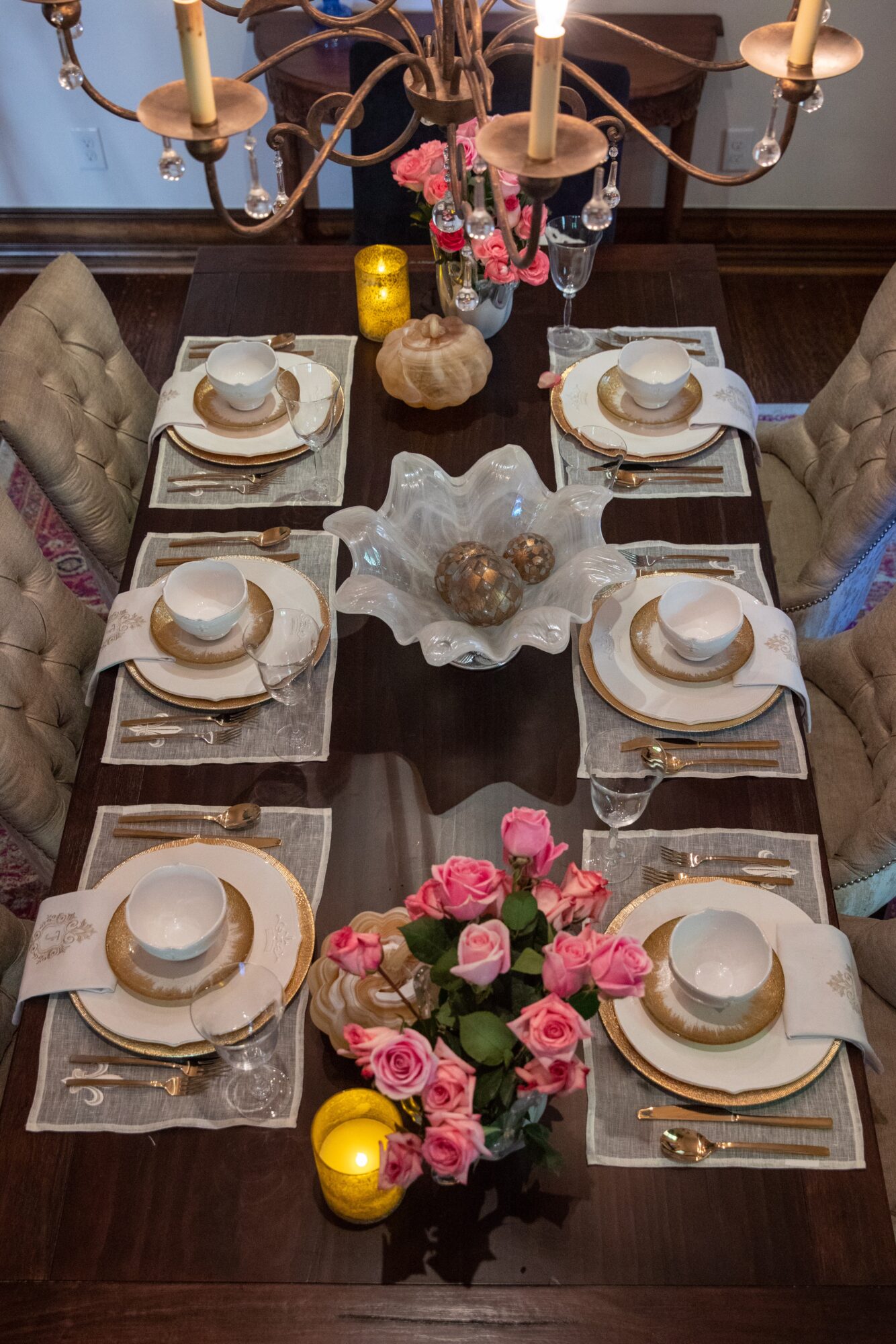 The place settings speak for themselves, that's why she keept the centerpieces simple and refined. Two beautiful and simple pumpkins from Pottery Barn frame the ends of the table with flameless votive candleholders from Z Gallerie and simple pink-hued roses.
KF Tip ~ Add tea-light candles when you can onto your table to create a glowing and inviting ambiance.
Make it Unique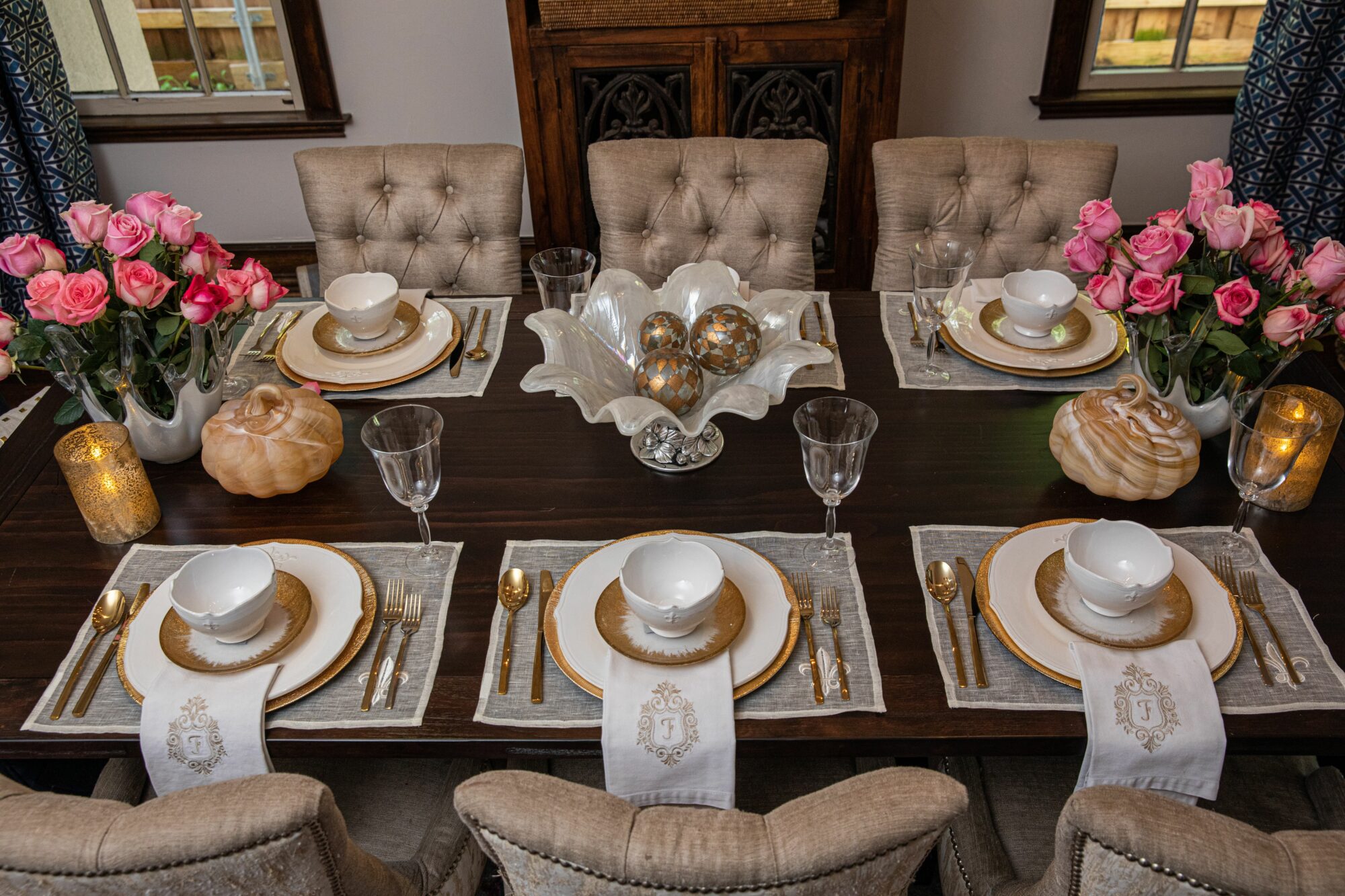 For a surprising twist, KF threw in pink roses to match her existing room decor and rug, which is muti-colored and fun. It's a surprising twist on a classic color scheme and a bit more unique and fun.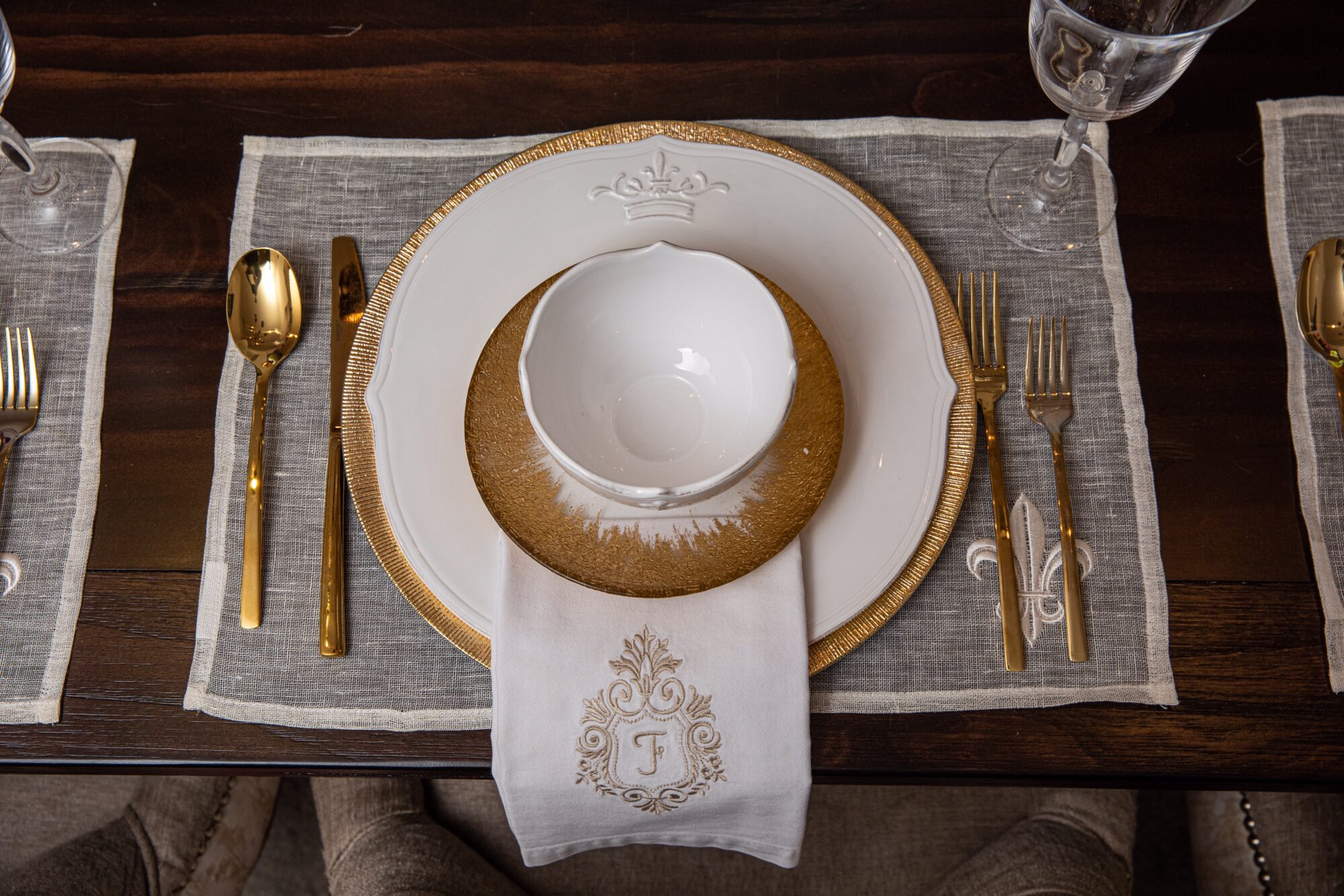 Classic embellished gold and cream make for a gorgeously refined table with eye-catching appeal. Kathy started with a metallic gold charger from Kathy Fielder Design | Life | Style. Followed up with a beautifully embellished plate, a small glass and shimmering gold-rimmed salad/appetizer plate, and a scalloped-rimmed bowl (all from her Dallas boutique location.) The pieces work together perfectly without being too "matchy-matchy". They come together to create an aesthetically pleasing and inviting table which guests won't want to leave. The chic, gold flatware adds an elegantly unique touch. While the classic crystal glasses make us swoon for this fun table with a bit of a Parisian twist.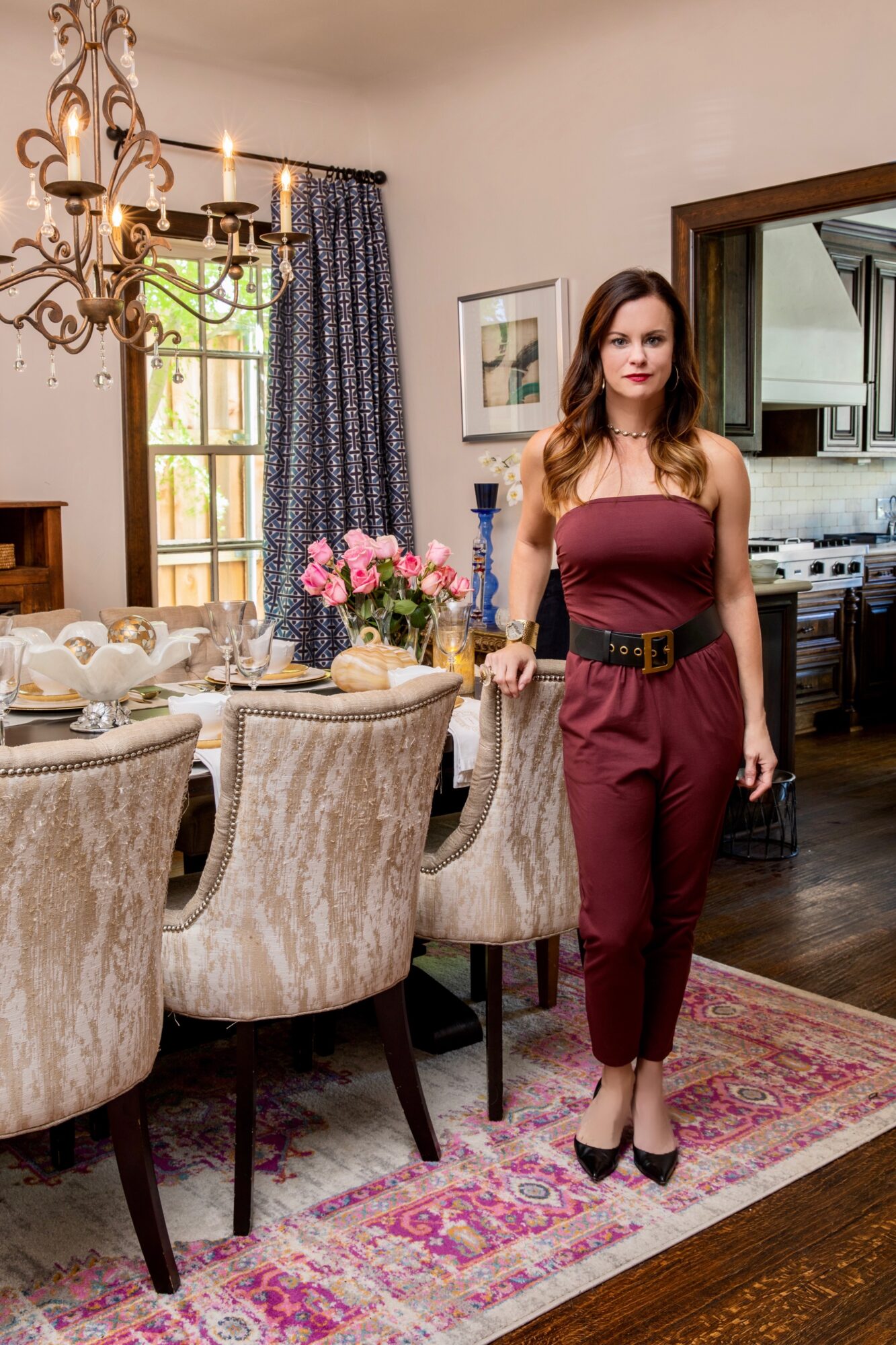 We asked Kathy how she picks and mixes her pieces together when designing. "Whether you are designing a room or a table for a holiday meal, layers, textures, and sometimes a bit of the unexpected create beautiful interiors. Great design invites you in, wraps it's arms around you, and makes you never want to leave."