The Women That Soar Awards held Saturday, November 10 was an amazing event honoring trendsetting women who are using their influence and platforms to make an impact. An evening full of dynamic and powerful women and men all dressed to the nines. From timeless gowns to trendy dresses, there was fashion galore. Check out some of the best and boldest looks to serve as a little inspo this gala season.
The Power-Suit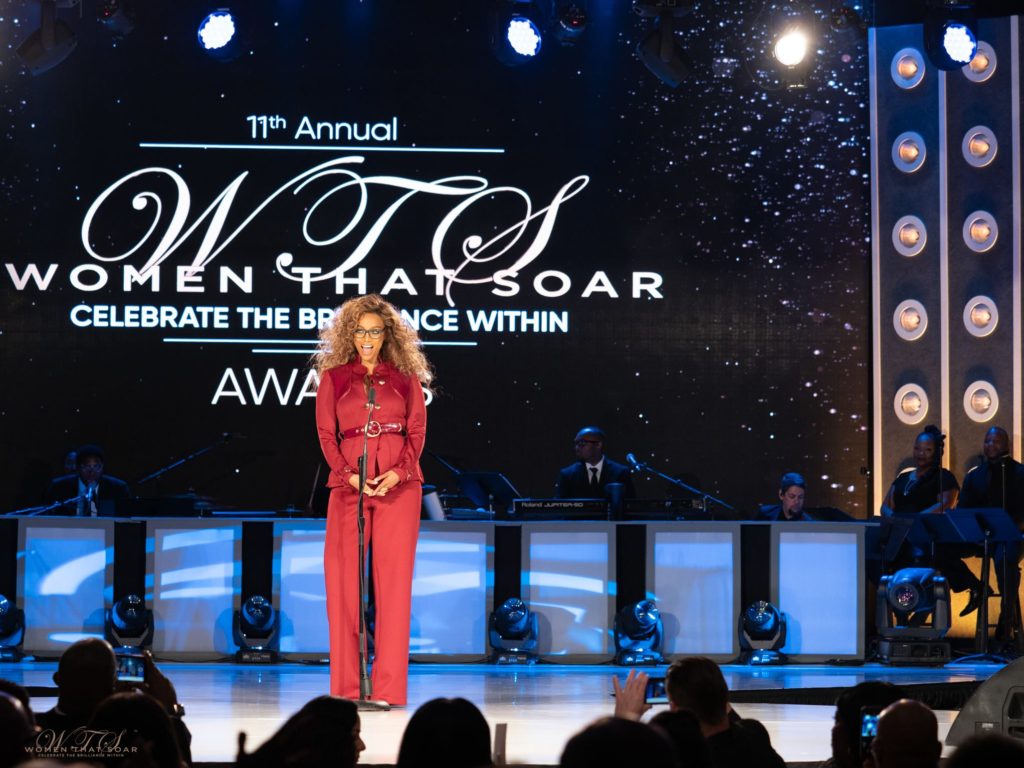 The power suit is a statement-maker and gives you that special edge when you walk into the room. Just as the name suggests you feel absolutely powerful (and look it too!) If dresses aren't really your thing or you want to mix it up for an upcoming gala, a power suit is the move.  Red is always gorgeous, striking, and classic.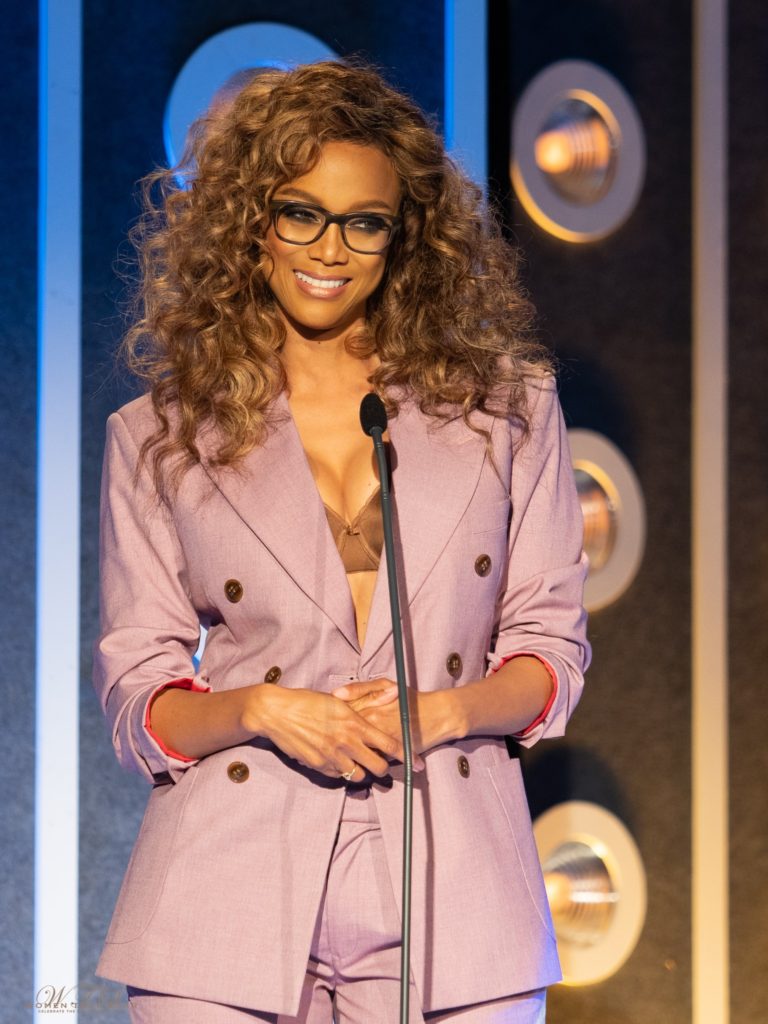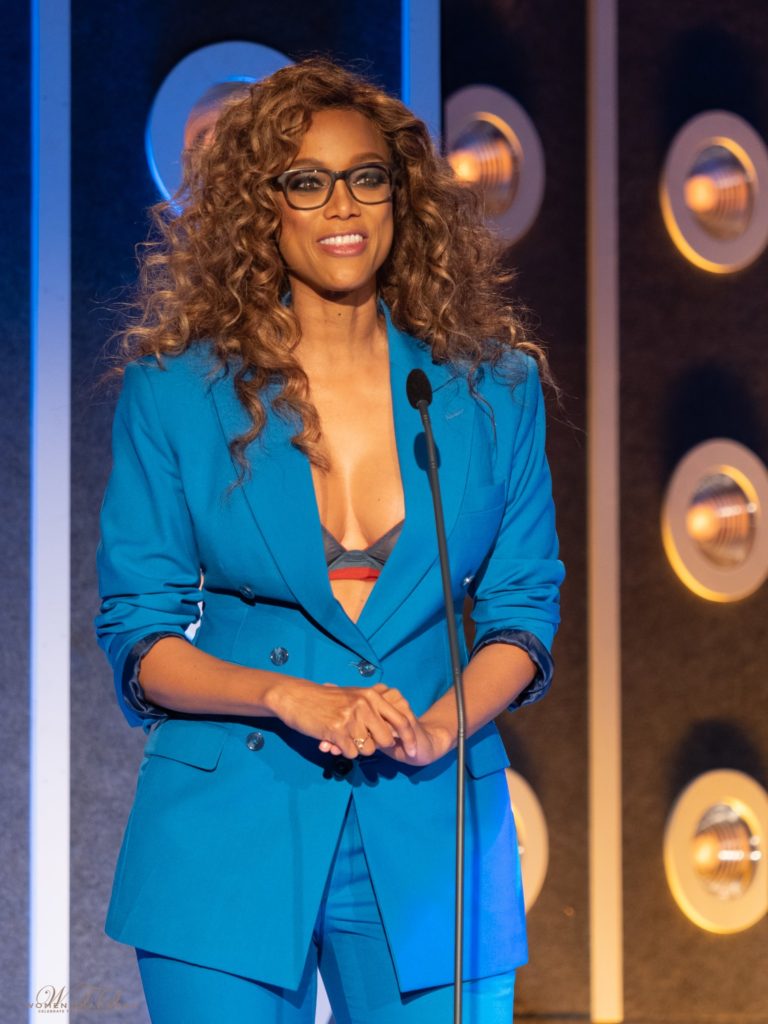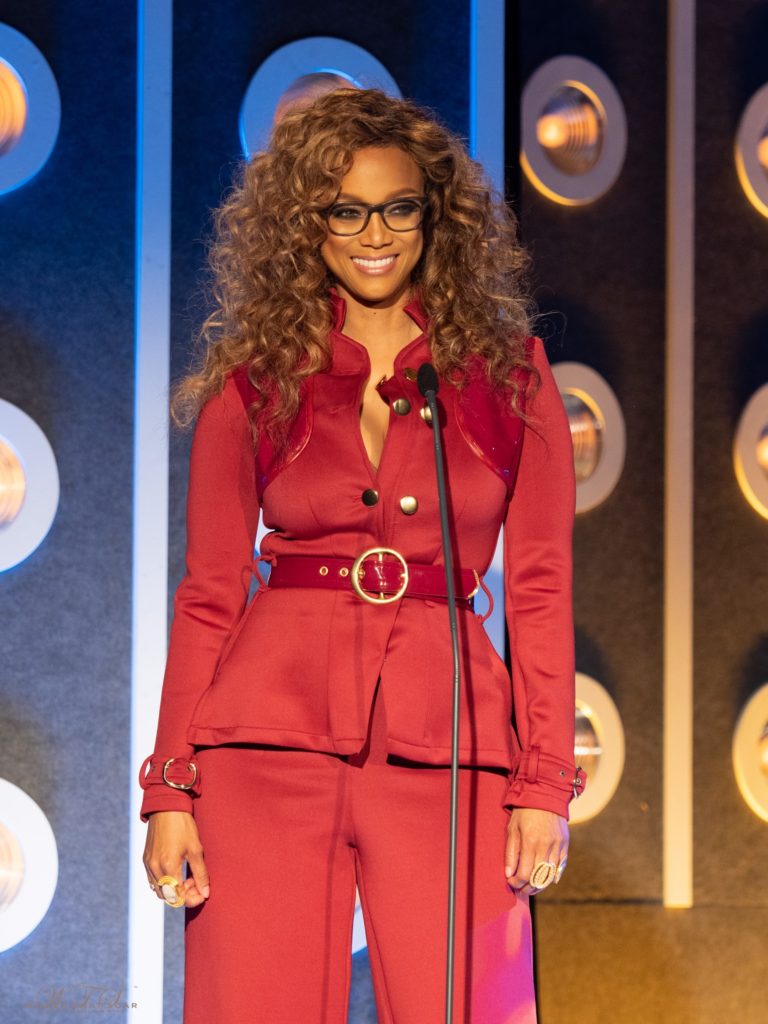 The MC of the event, fashion icon, model, and business women Tyra Banks, wore a collection of amazing power suits throughout the night. From pink to blue to red, she hit all the bold colors and rocked them flawlessly. With the peek-a-boo bras, and cinched waist she made the power suit sexy while still looking classic and striking!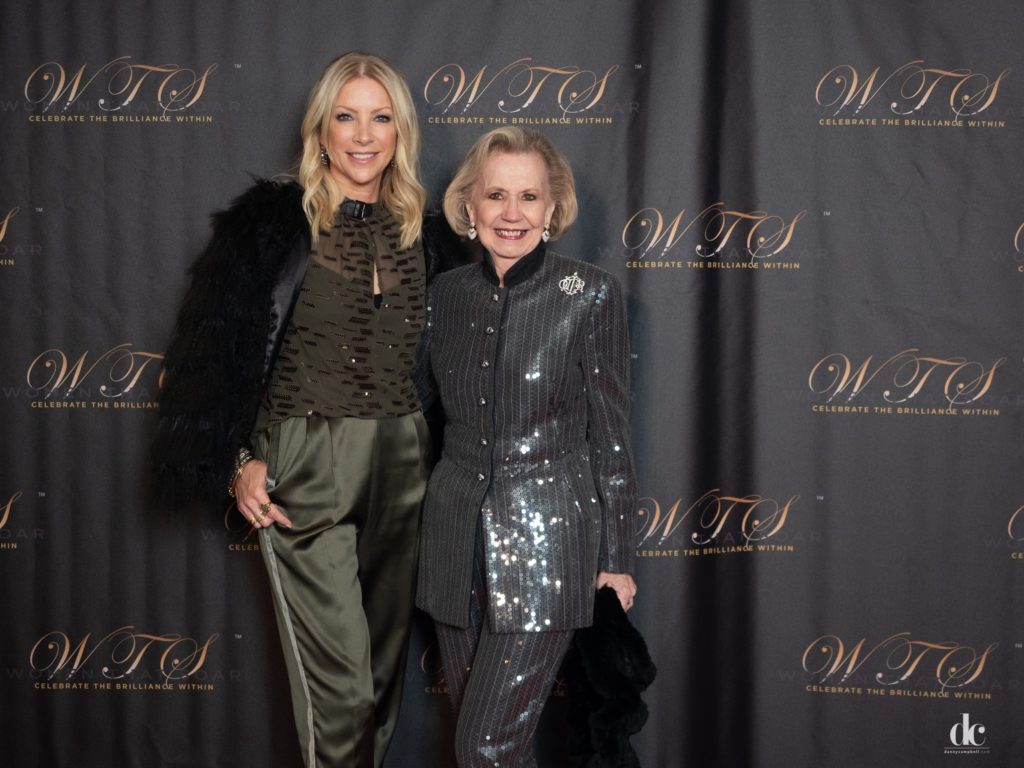 Dallas Icon Yvonne Crum took the power suit to a whole new level! The perfect evening look with added sequins, this power suit is feminine, yet striking. Yvonne made it completely glam with her own accessories, and we adored this look.
Rhonda Sargent Chambers also rocked her variation of the power suit. Looking absolutely fabulous in a cool metallic sheer beaded top and silky pants combo, Rhonda paired her outfit with a fur coat for the chilly Dallas night.  The layers of texture in her outfit were divine.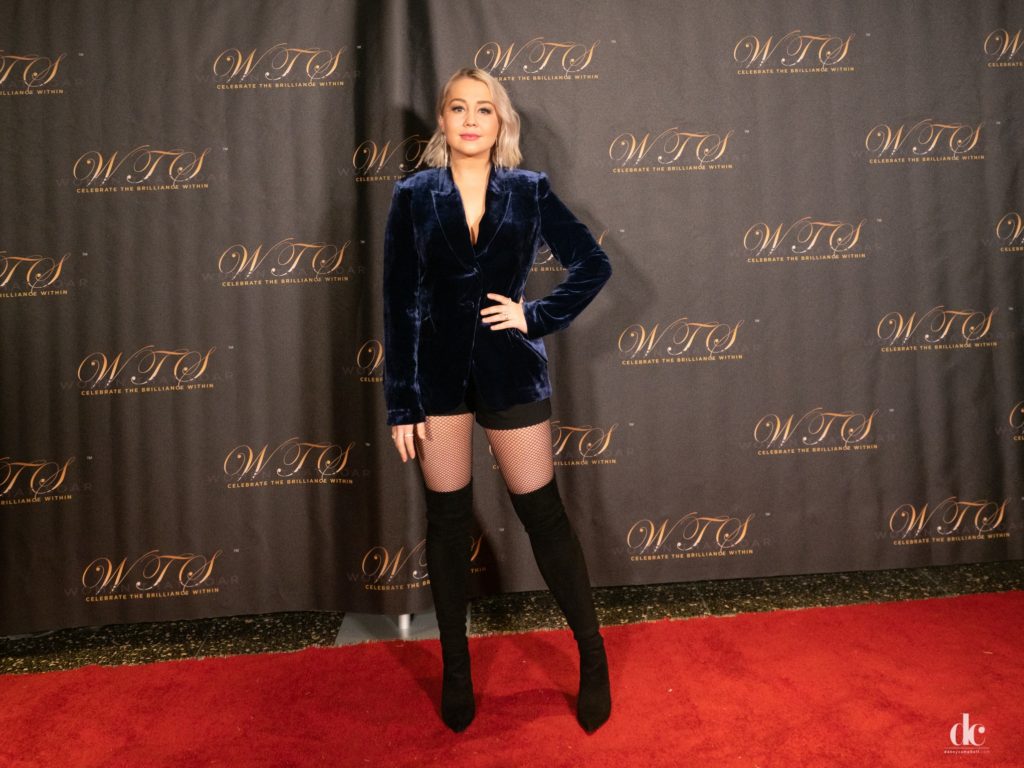 Danny Campbell Photography
Country star, Raelynn, did her own interpretation of the power suit and made it totally sexy. A blue velvet jacket paired with shorts made her look long and lean.  Paired with thigh-high boots and fishnets, she looked amazing on the red carpet and on stage!
Timeless Classics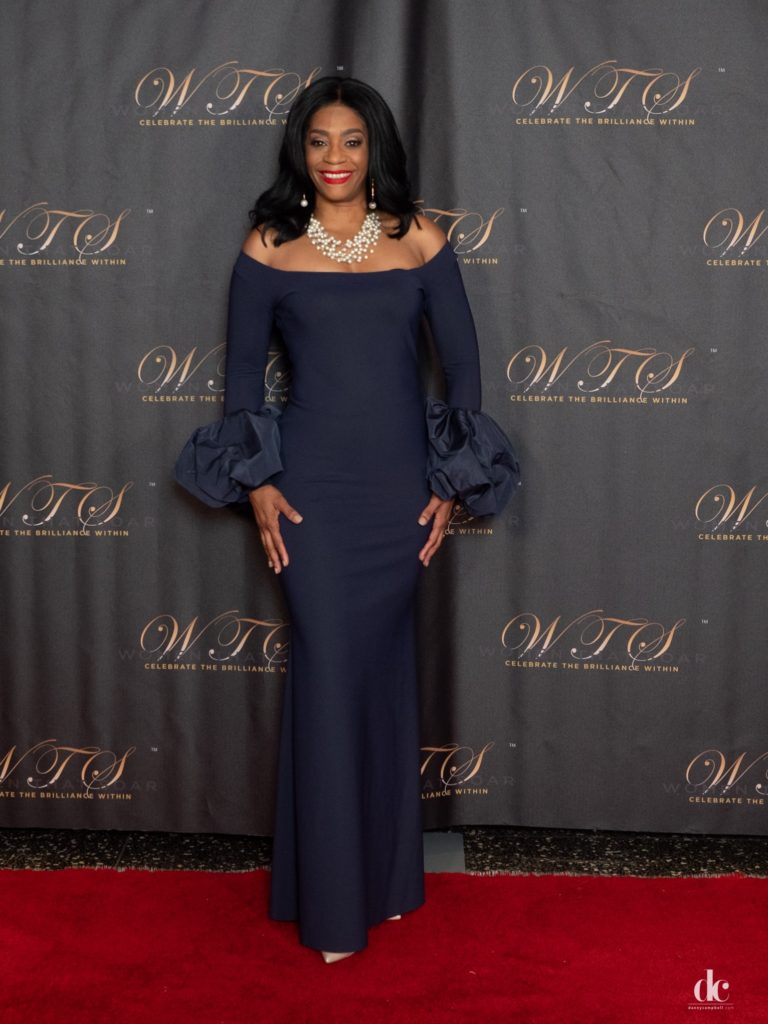 Women that Soar founder, Gina Grant, wore the perfect timeless look. A. navy off the shoulder gown with voluminous sleeve details. It takes a classic silhouette and makes it perfect for the modern woman. The color is fantastic if you want dark but something a little different than black.  The finishing touch, her statement necklace!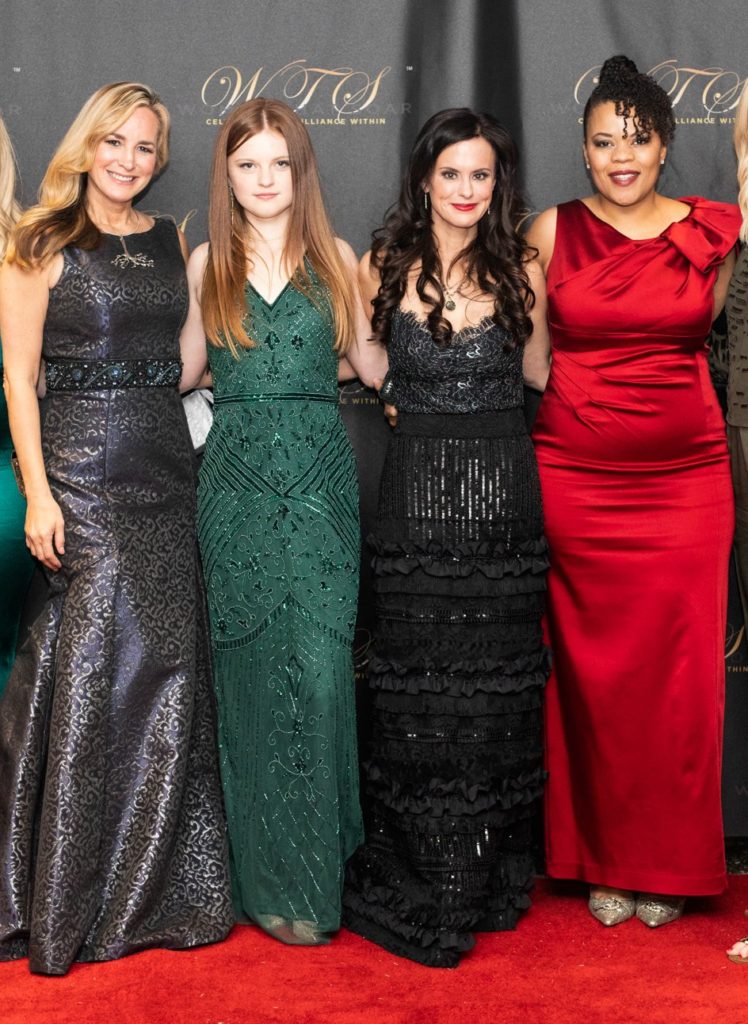 Kathy's daughter, Isabella Fielder, brings classic style full circle. With a totally timeless look that had that classic 30s vibe. Her gorgeous emerald green beaded gown was so striking and the perfect color choice for her. Britt Harless and LaToya Jones also rock perfectly timeless silhouettes. These classic styles are always flattering and perfect for every gala. The colors are also perfect for a traditional style. Blue, green and red are always appropriate and chic.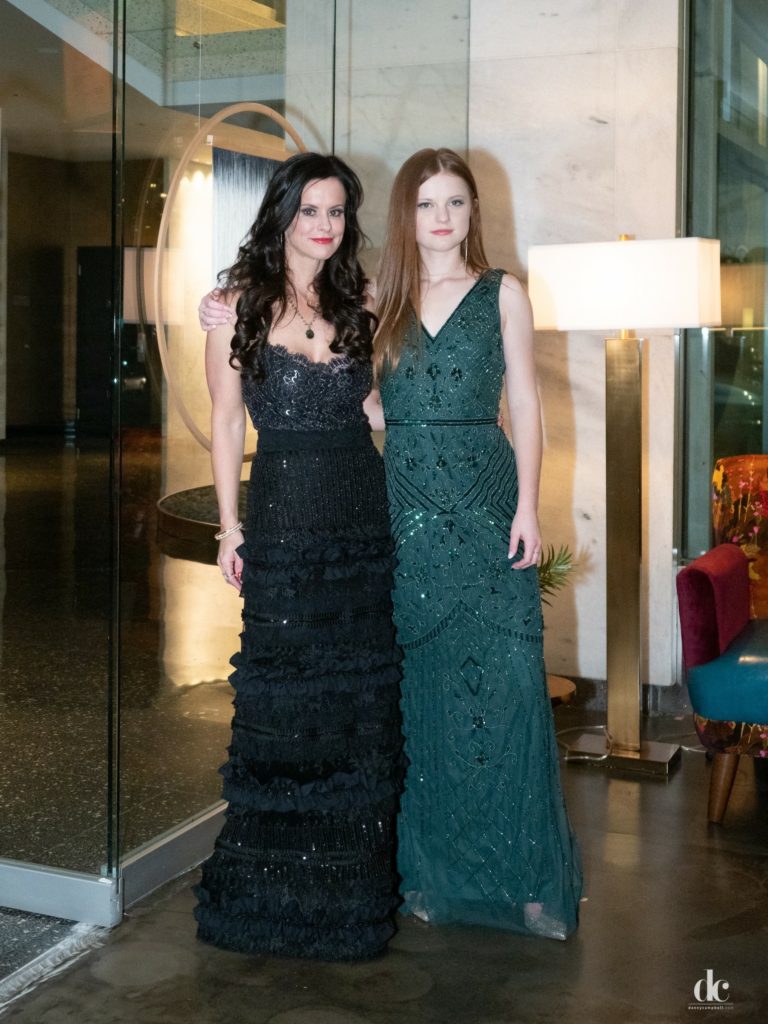 Sequins and sparkle were the name of the game at The Women That Soar Award show. They added a little extra dazzle to every ensemble.
Girly Chic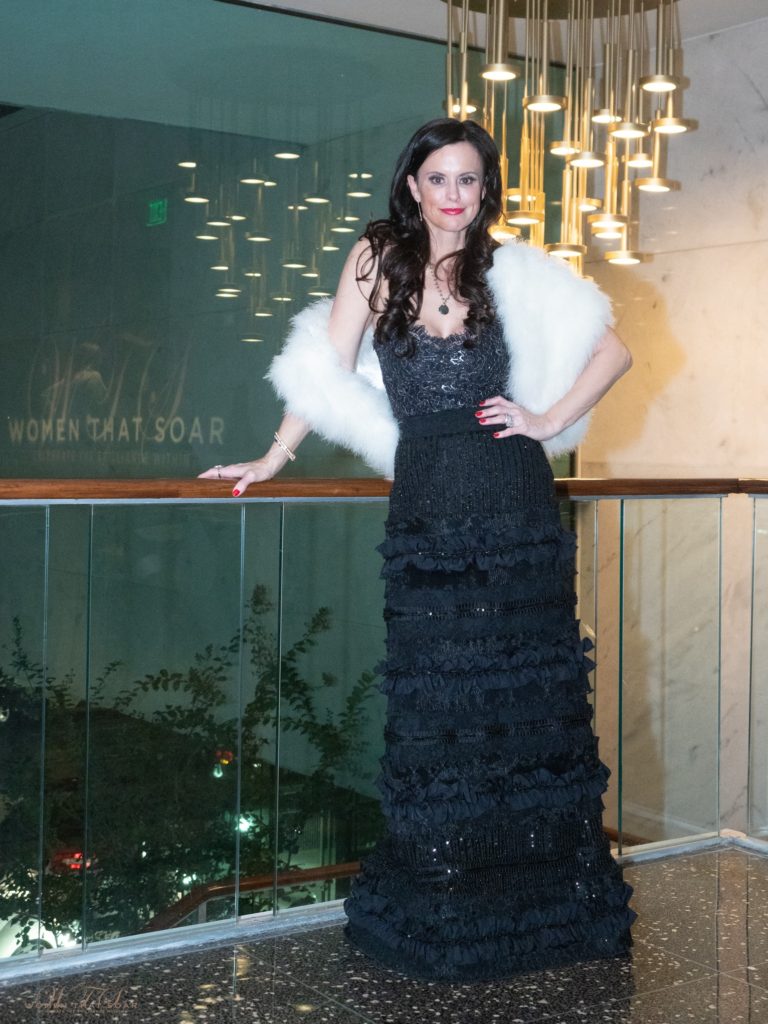 Our very own KF rocked the perfect girly chic, powerhouse ensemble. She mixed up the classic gown look by wearing a textured Alice and Olivia skirt paired with a vintage top. Total KF style! She made a statement that was perfectly stylish! A faux fur wrap for warmth adds the perfect contrast that's not only functional but fashionable. Shop Kathy's amazing skirt from Alice and Olivia.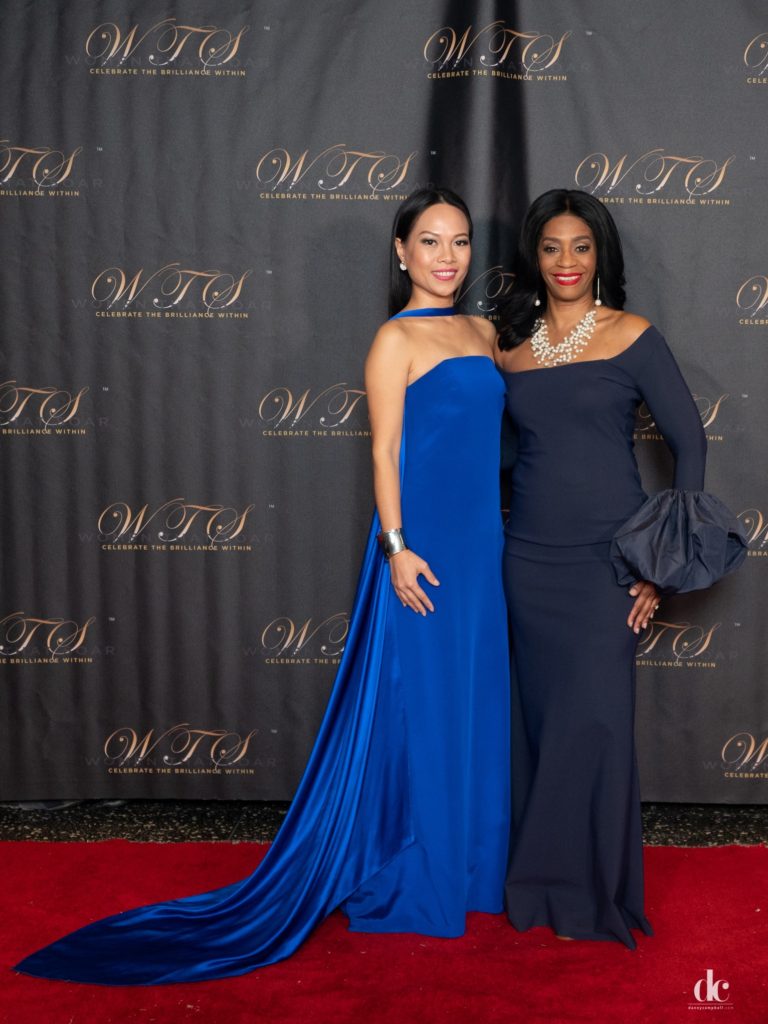 Designer Nha-Khanh Nguyen stuns in this divine cobalt blue gown. Its amazing neck detail and simple silhouette make it absolutely chic while the train gives is the perfect girly and flirty vibe.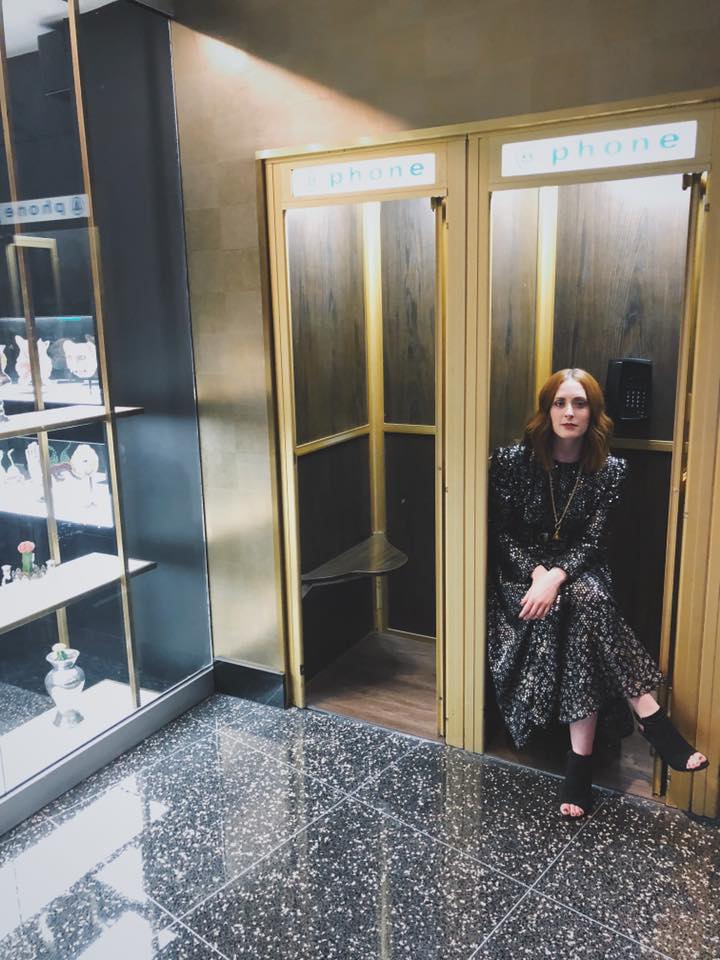 Amber La France rocks a fabulous vintage dress and belt from Jack Retro. She makes vintage modern with this cool sequin gown. We're obsessed with the 80s sleeves and cinched waist. It's the perfect cool girl dress if you want to have a unique and chic look.
Men's Fashion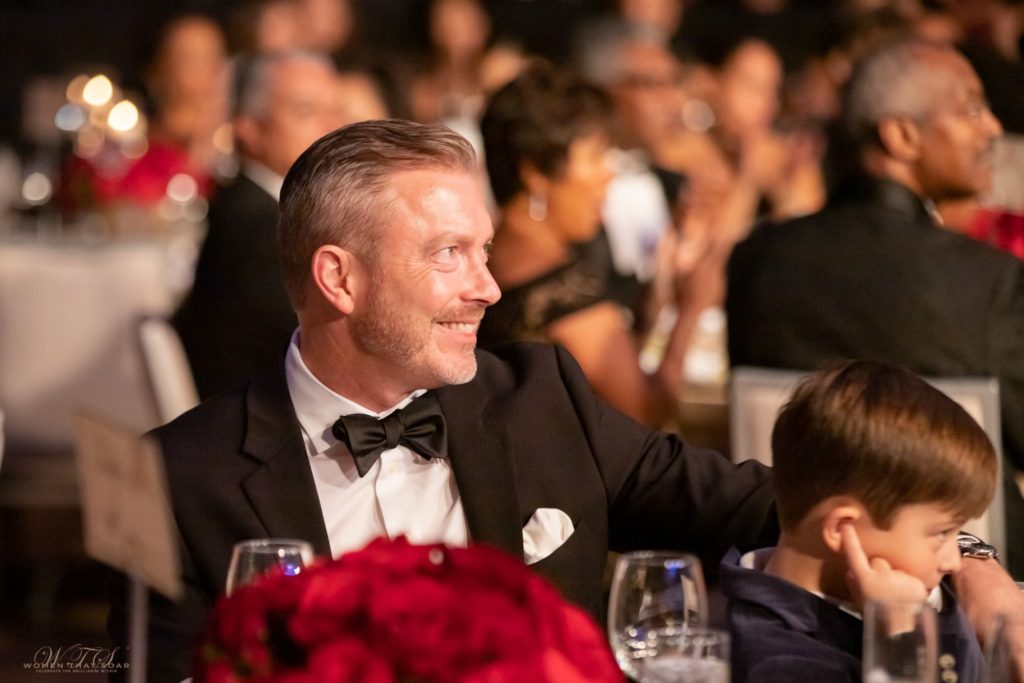 Women and men alike were dressed to the nines. Including KF's husband, Jeromy. He wore a classic black tuxedo James Bond Style.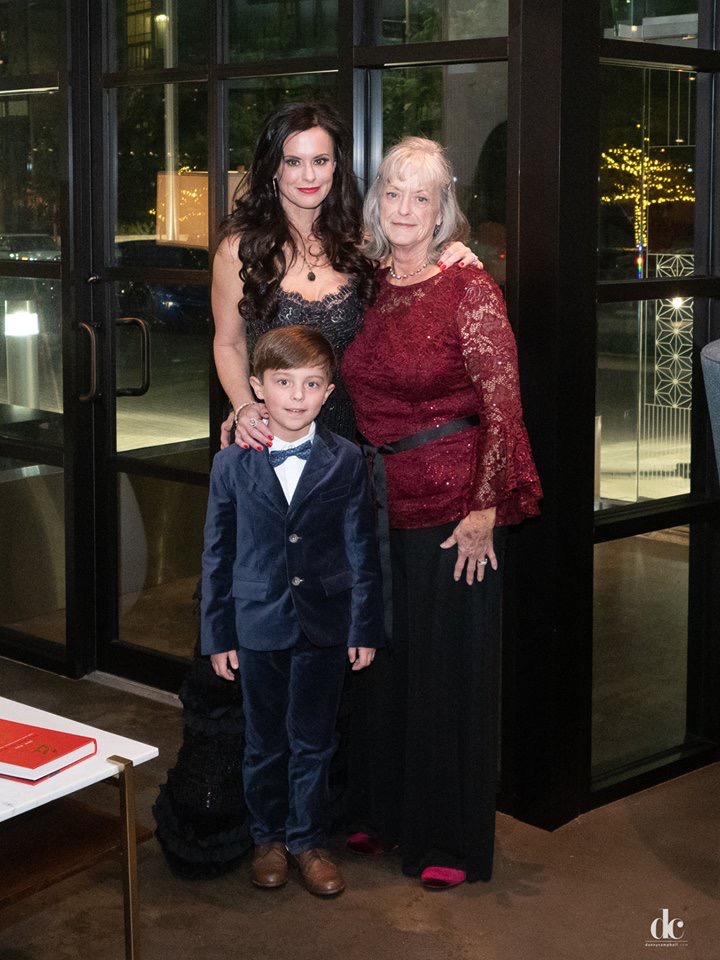 KF's son, Harrison looked incredibly dapper and handsome in his blue velvet suit! A trend we have been seeing all over, is perfectly pulled off by this little cutie. A patterned bowtie and brown loafers complete his fabulous look.