Thanksgiving is a time for expressing gratitude, enjoying delicious food, and creating unforgettable moments with family and friends. To make your Thanksgiving celebration truly special, iset a beautiful and inviting for your family and friends. Kathy has curated a stunning Amazon collection of tablescape items to help you elevate your holiday hosting. Read on for some great advice to help you curate something special and Check out our KF picks on Amazon to create the best Thanksgiving at your home.
Stunning Centerpieces
A captivating centerpiece is the heart of any Thanksgiving tablescape. KF offers a range of options, from rustic to elegant. Consider a centerpiece featuring a bountiful arrangement of seasonal flowers, dried herbs, or ornate candleholders to create a focal point that complements your table setting.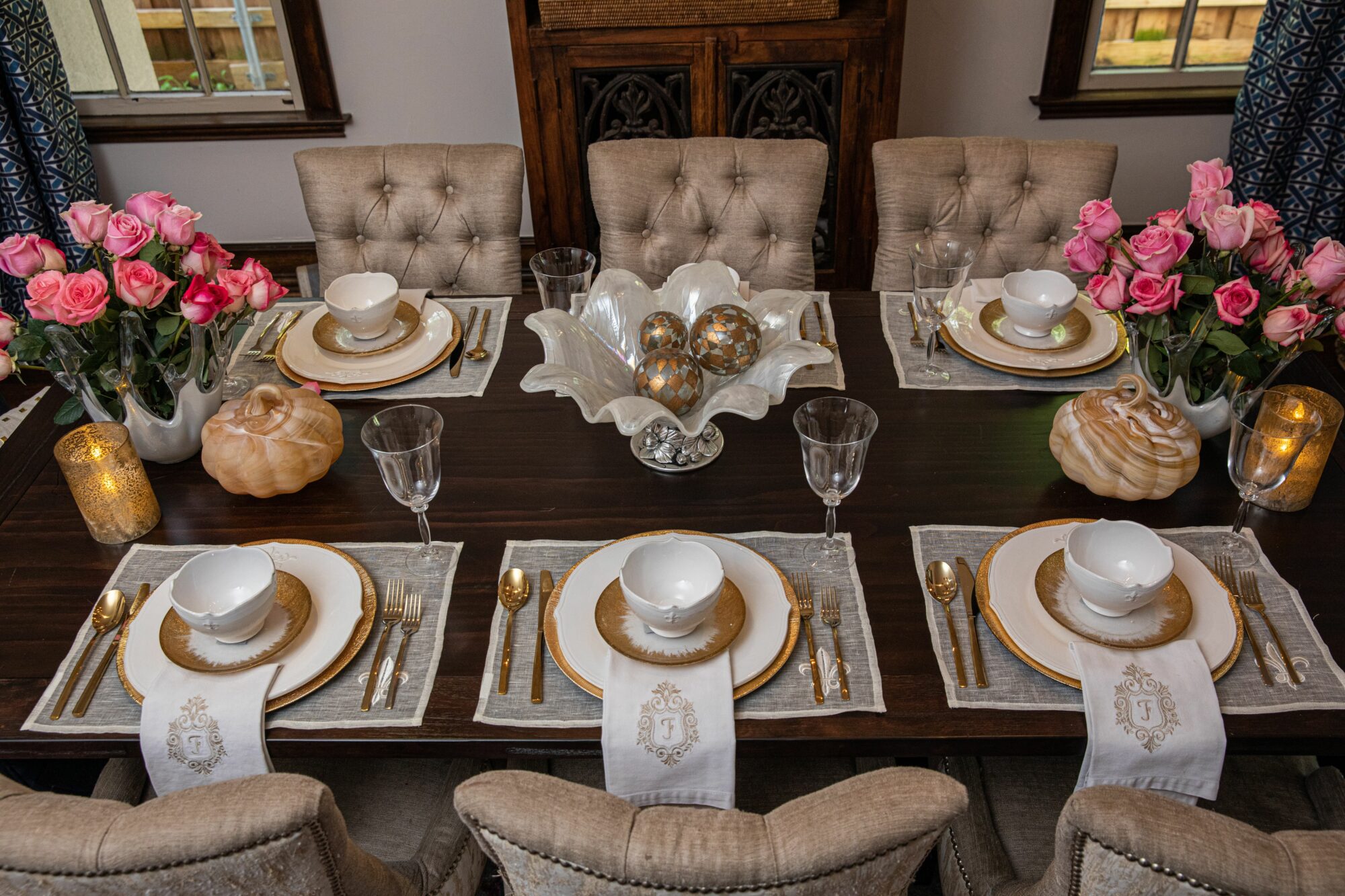 Luxurious Linens
The right table linens can transform your Thanksgiving table into a work of art. KF's amazon storefront includes a variety of tablecloths, table runners, and cloth napkins in rich, autumnal colors and textures. Choose linens that match your tableware and create a cohesive, elegant look.
KF tip ~ Add a monogram to your linens to create that special touch
Beautiful Tableware
A well-set table begins with the right dinnerware. KF has picked a selection of dinner plates, salad plates, and elegant charger plates that can be mixed and matched for a personalized and sophisticated look. Choose earthy tones, metallic accents, or classic white to suit your style.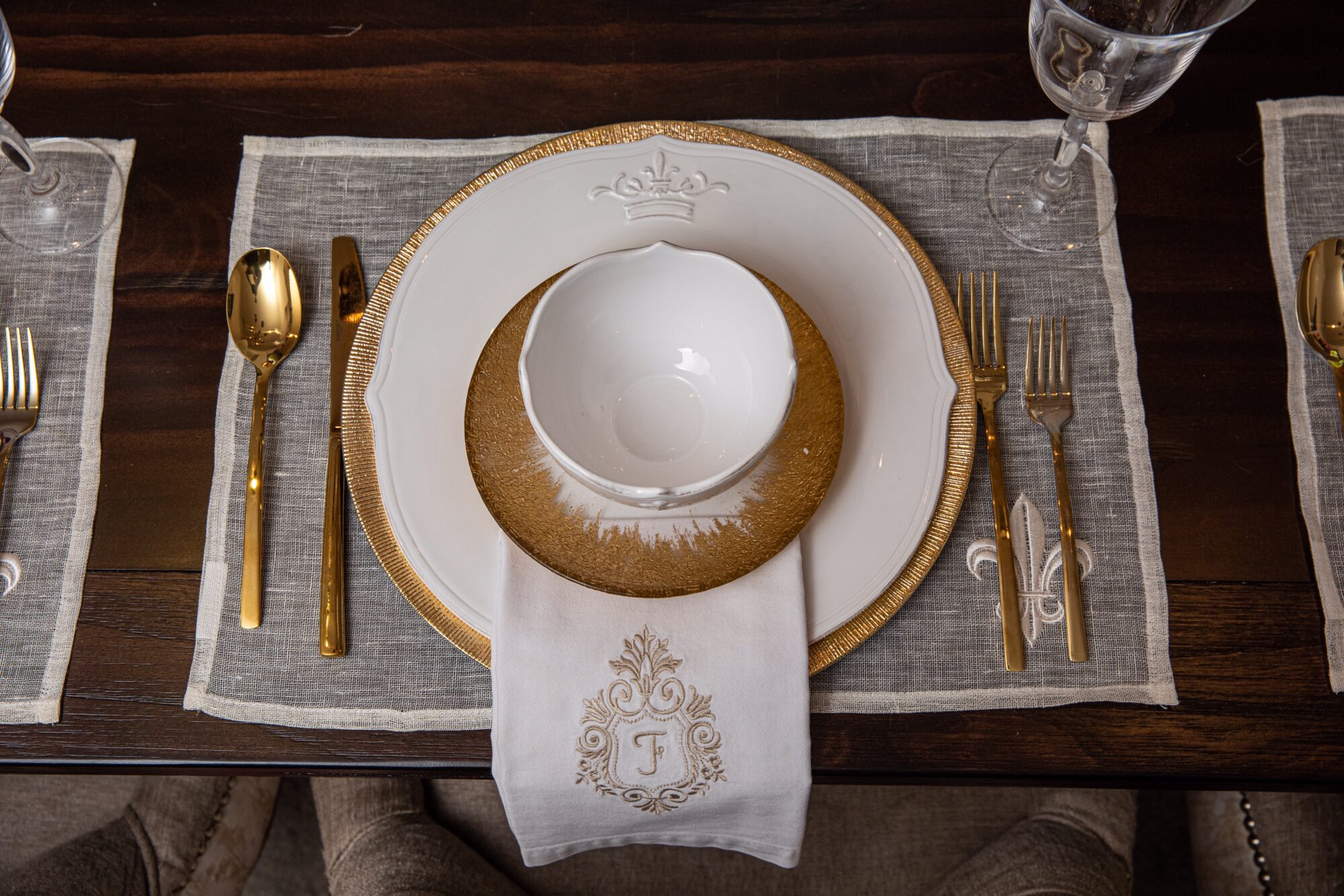 Glowing Ambiance
Enhance the ambiance of your Thanksgiving table with the right lighting. KF has picked out an array of candleholders, from traditional candlesticks to modern lanterns. You can also opt for flameless candles for safety and convenience.
Chic Flatware and Stemware
Elevate your place settings with stylish flatware and stemware. Whether you prefer classic silverware, gold accents, or modern matte black, you'll find options to complement your Thanksgiving tablescape.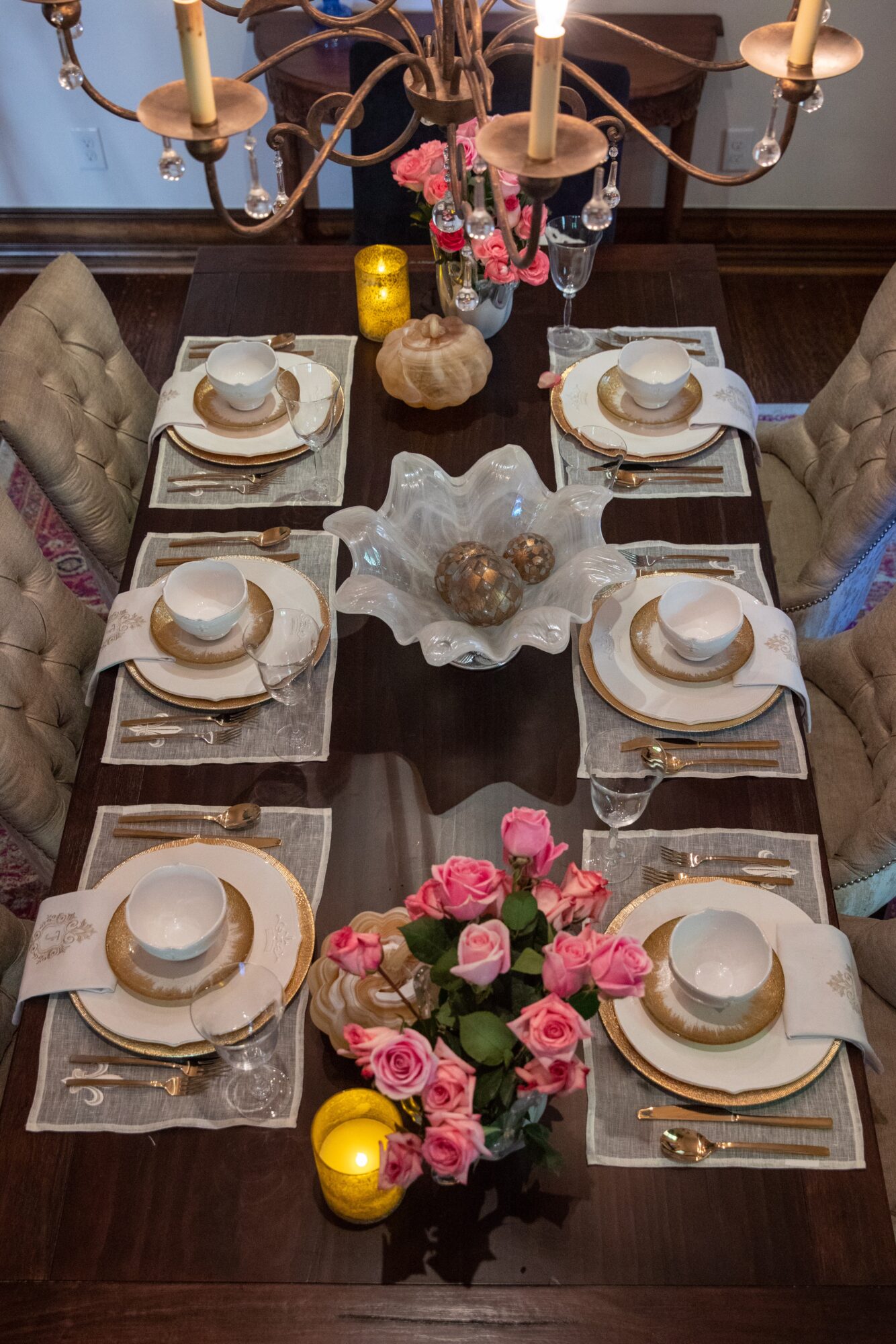 Thoughtful Details
Don't forget the small details that can make a big difference. KF's collection offers a range of place card holders, napkin rings, and more that add a touch of elegance and personalization to your table.
Festive Decor
Complete your Thanksgiving tablescape with festive decor elements such as decorative pumpkins, seasonal foliage, and charming turkey figurines. These details will infuse your table with the warmth and charm of the holiday for everyone at your dinner table to enjoy no matter their age.
Check out our KF picks below to create your best Thanksgiving at home this year.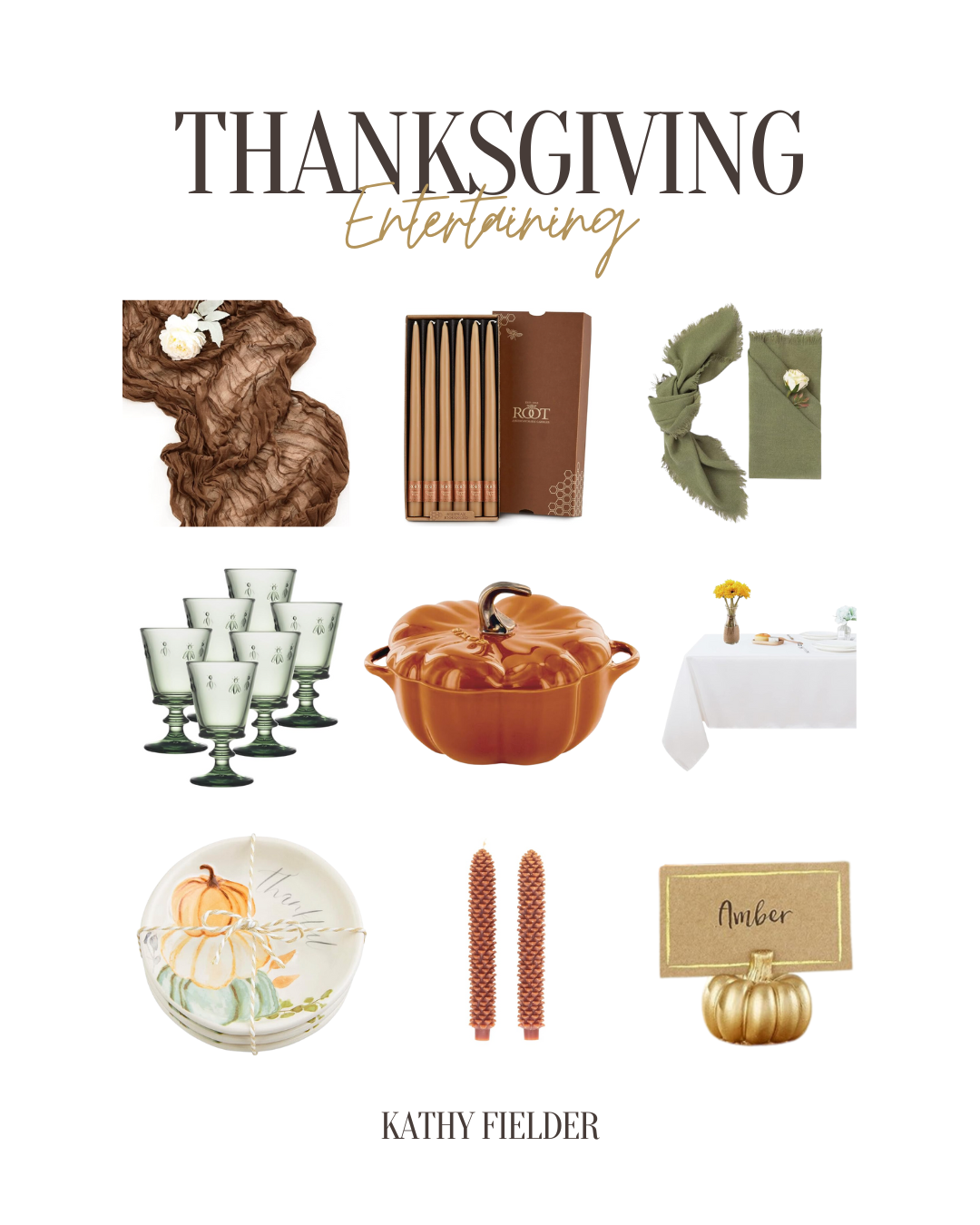 Our Amazon Thanksgiving storefront offers a variety of items to help you create a memorable and visually stunning Thanksgiving celebration. Whether your style is rustic, elegant, or a blend of both, you can find the perfect elements to elevate your holiday hosting. This Thanksgiving, let your tablescape be a testament to the beauty of the season and the joy of gathering with loved ones.