Fashion Group International of Dallas held its annual Night of Stars Gala on November 9, 2018 at the historic Adolphus Hotel. One of the most anticipated events on the Dallas social calendar, the theme this year was "There Are No Rules".  An evening dedicated to celebrate all things fashion ~ from fashion risk-takers to classic glamour and style. Night of Stars is also an evening to honor business leaders in fashion and related industries, for their contribution to their respective fields. With major fashion players and influencers in attendance, it is not an event to miss. Check out some of our favorite picks and most notable looks from the evening…
Victorian Vixen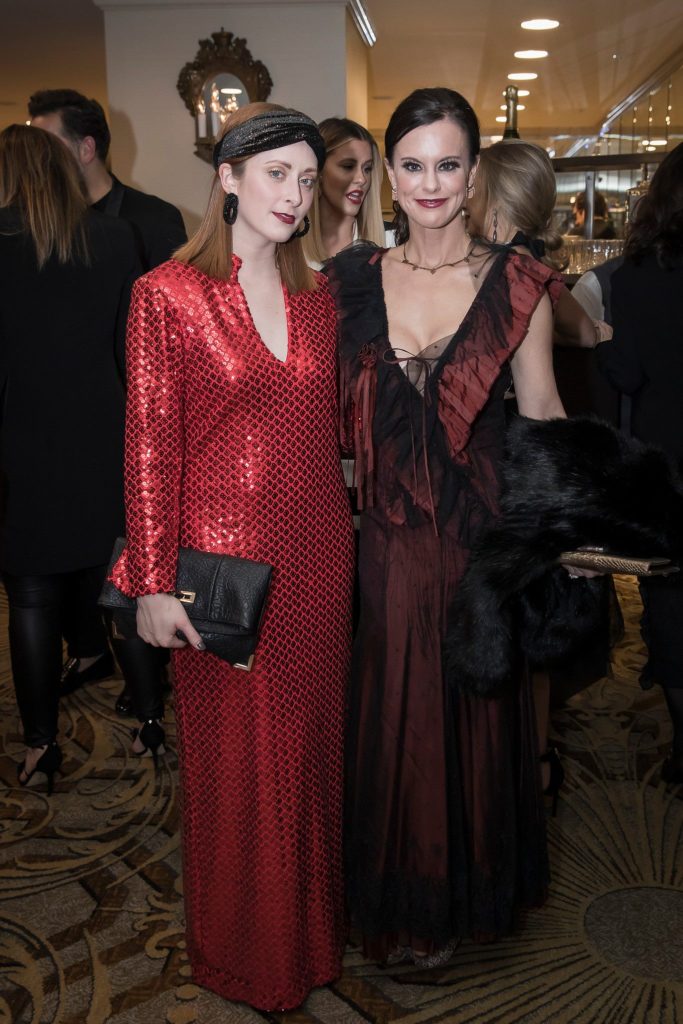 Our very own EIC, KF rocked a Victorian inspired look with some serious modern flair. This fashion forward look was feminine and striking, and the deep saturated color was perfection for a fall fėte. The victorian vibe gives her dress timeless appeal, and the lace up top is sexy, while being chic, striking, and classy.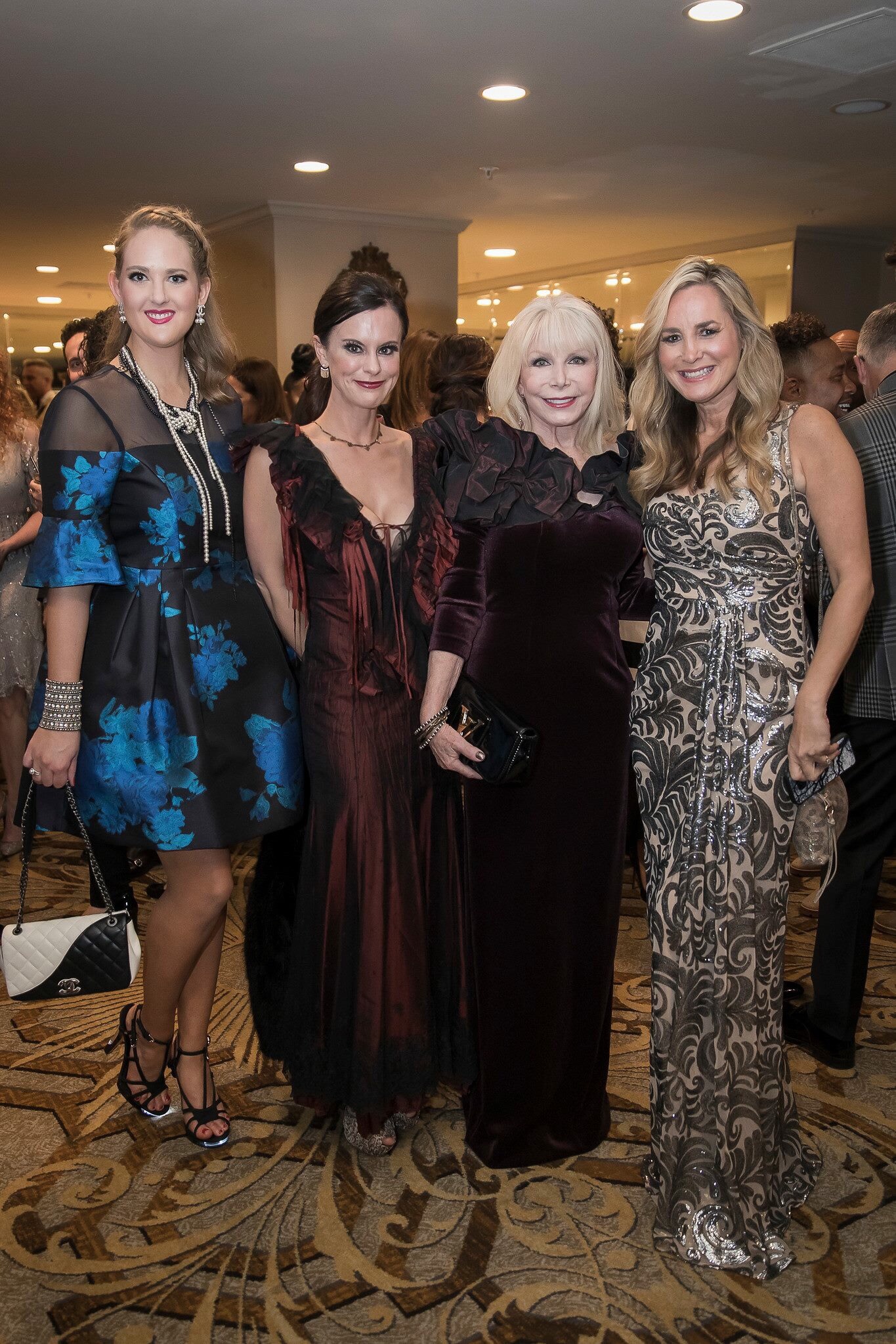 Photo: Thomas Garza ~ Alex Small, Kathy Fielder, Tricia Sims, Britt Harless
Faux Fur Fashion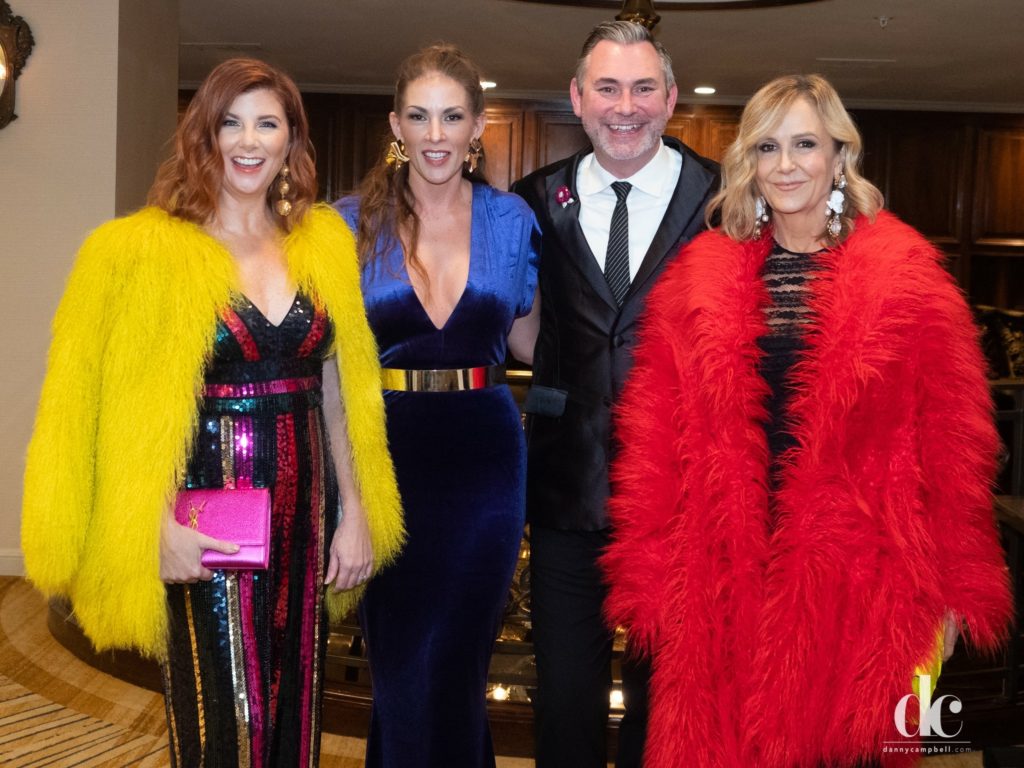 Faux furs are a crowd fave here at KF. We love the added glamour they give any look, casual or formal. What's even more fun than a classic faux fur? A brightly colored faux fur for a little added pop of glam! We love how these ladies rocked bold jackets with their looks. Unconventional faux fur in spectacular colors add that little bit of extra drama to your ensemble. We saw bold colors everywhere at Night of Stars, and we approved!  From colorful to all black with loads of texture, rocking faux fur is oh so current and haute.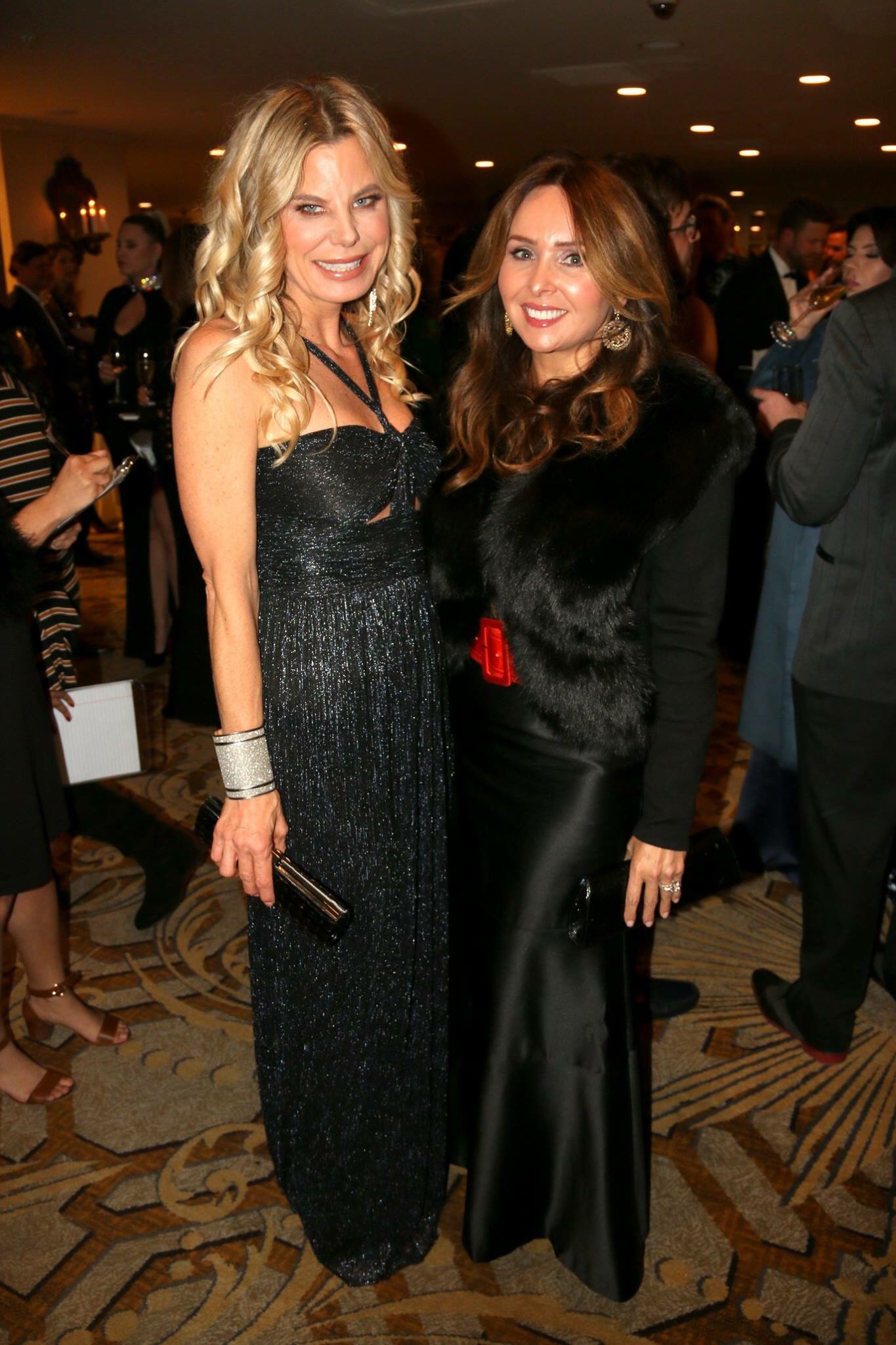 Photo: Thomas Garza ~ Alison Volk, Leti Lackey
Glamorous Gypsy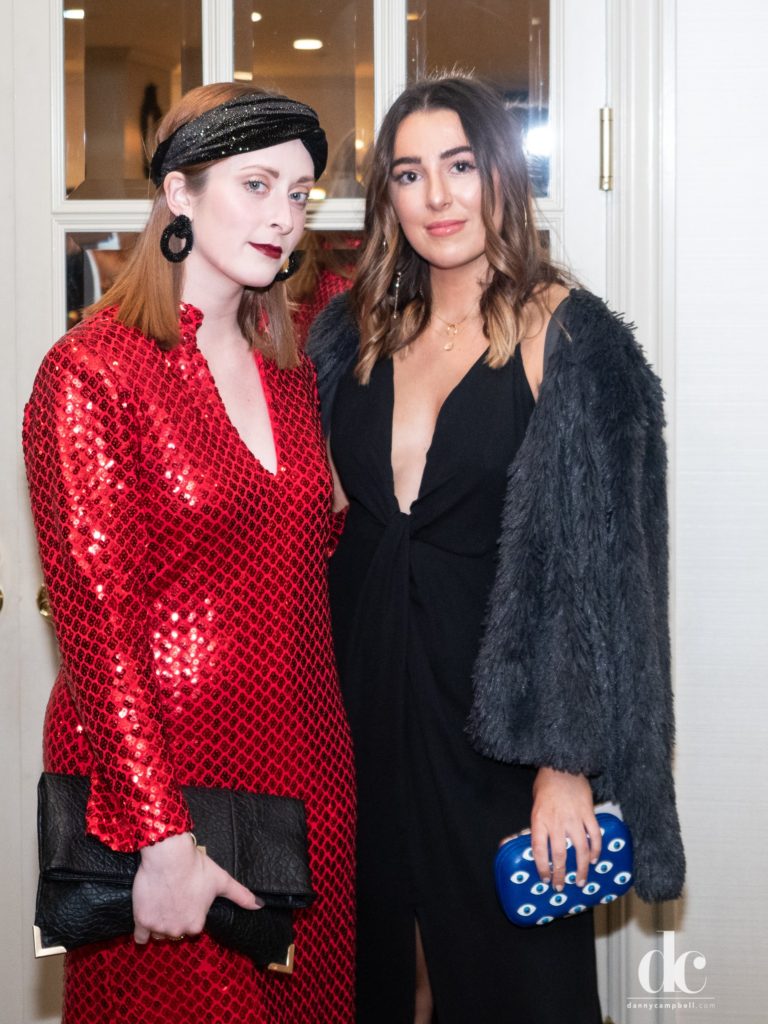 Amber La France donned a sparkling red, vintage dress from Jack Retro. Complete with a velvet headband, bold earrings and simple clutch, this modern day gypsy look is to die for.  LeeAnne Locken's take had a subtly feminine and fresh vibe, with just enough edginess to stand out.  Finishing touches like belts and accessories make her look spectacular.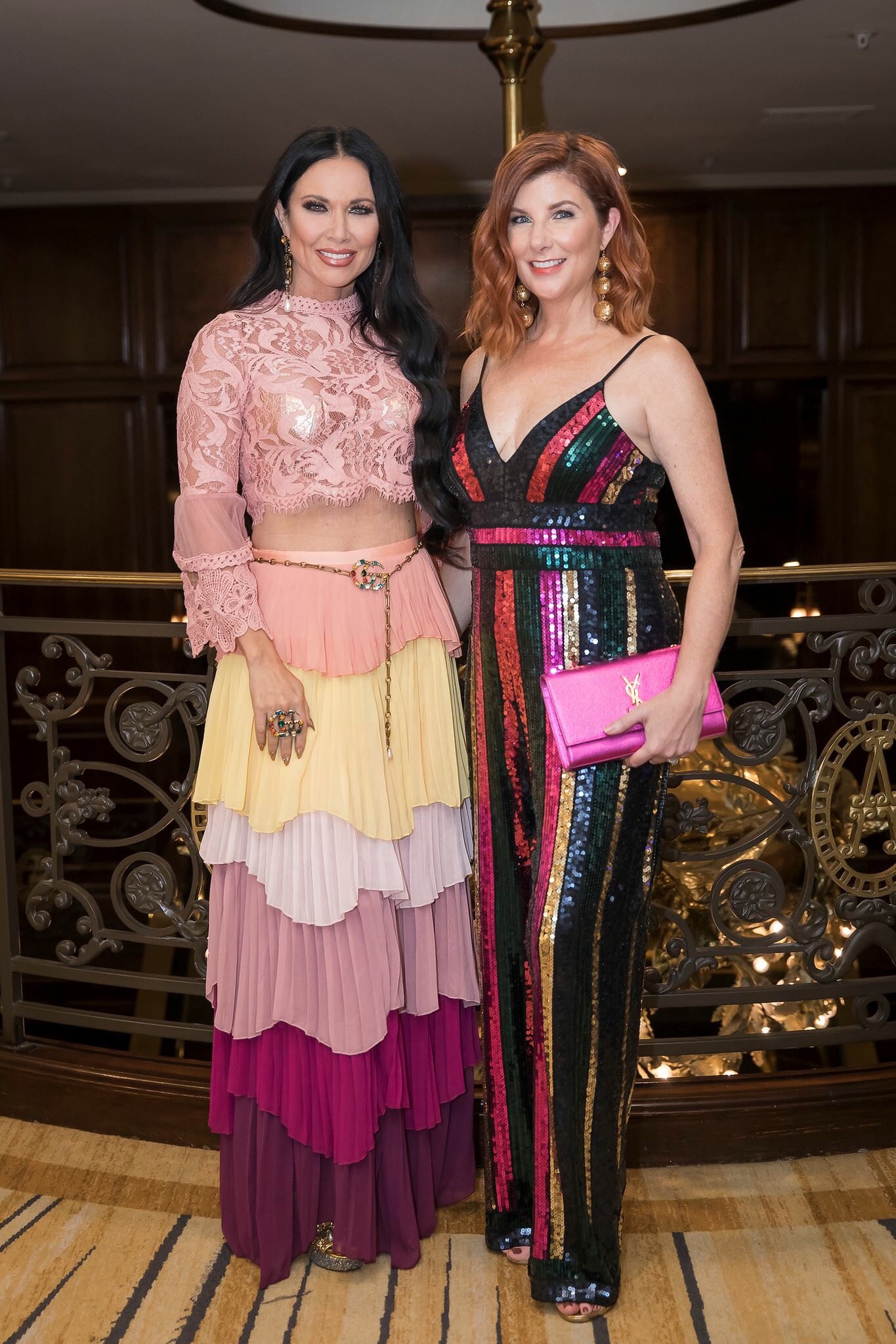 Photo: Thomas Garza ~ LeeAnne Locken, Cynthia Smoot
Bold and Billowy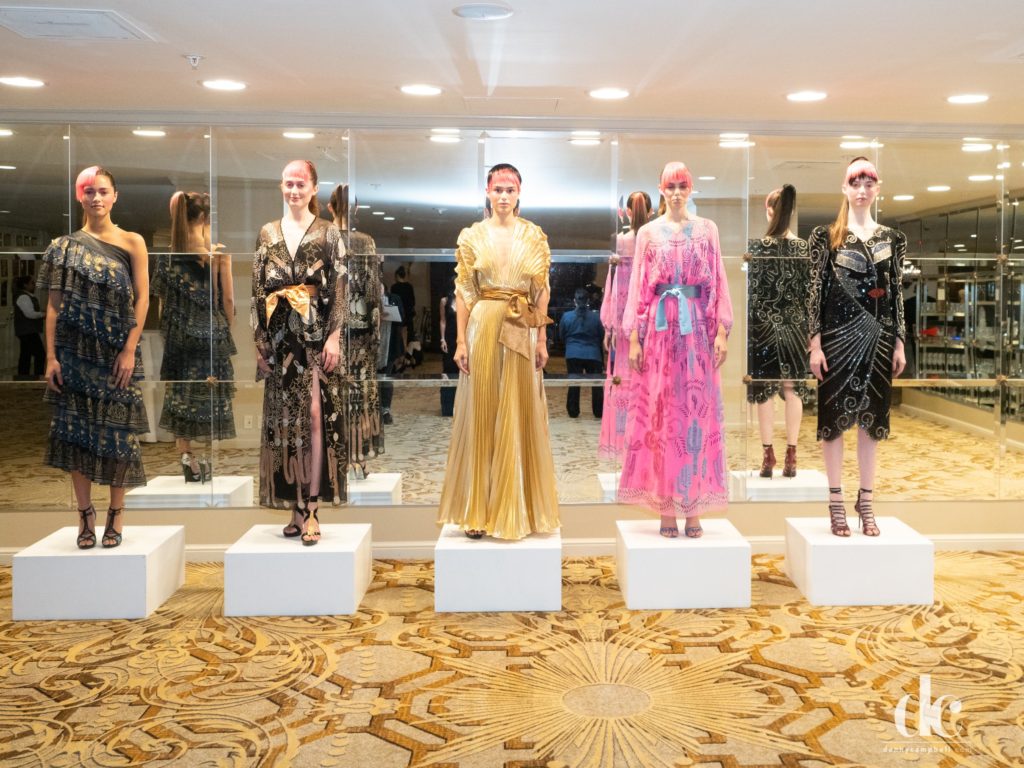 We love these boho flow silhouettes, all designed by Lifetime Achievement Honoree, Sandra Rhodes. Her signature style and her massive portfolio of work speak for itself.  Her attitude and engaging style make her both wildly successful and endearing.  We saw many gowns with lots of movement and we have to say, we are smitten with the graceful impact billowy gowns have when you make an entrance into any room.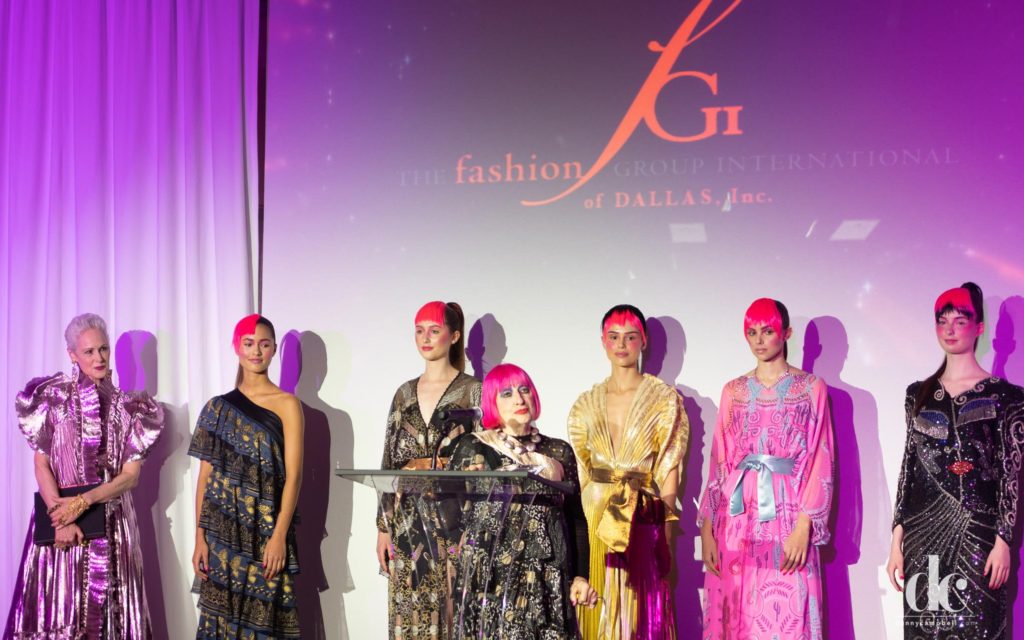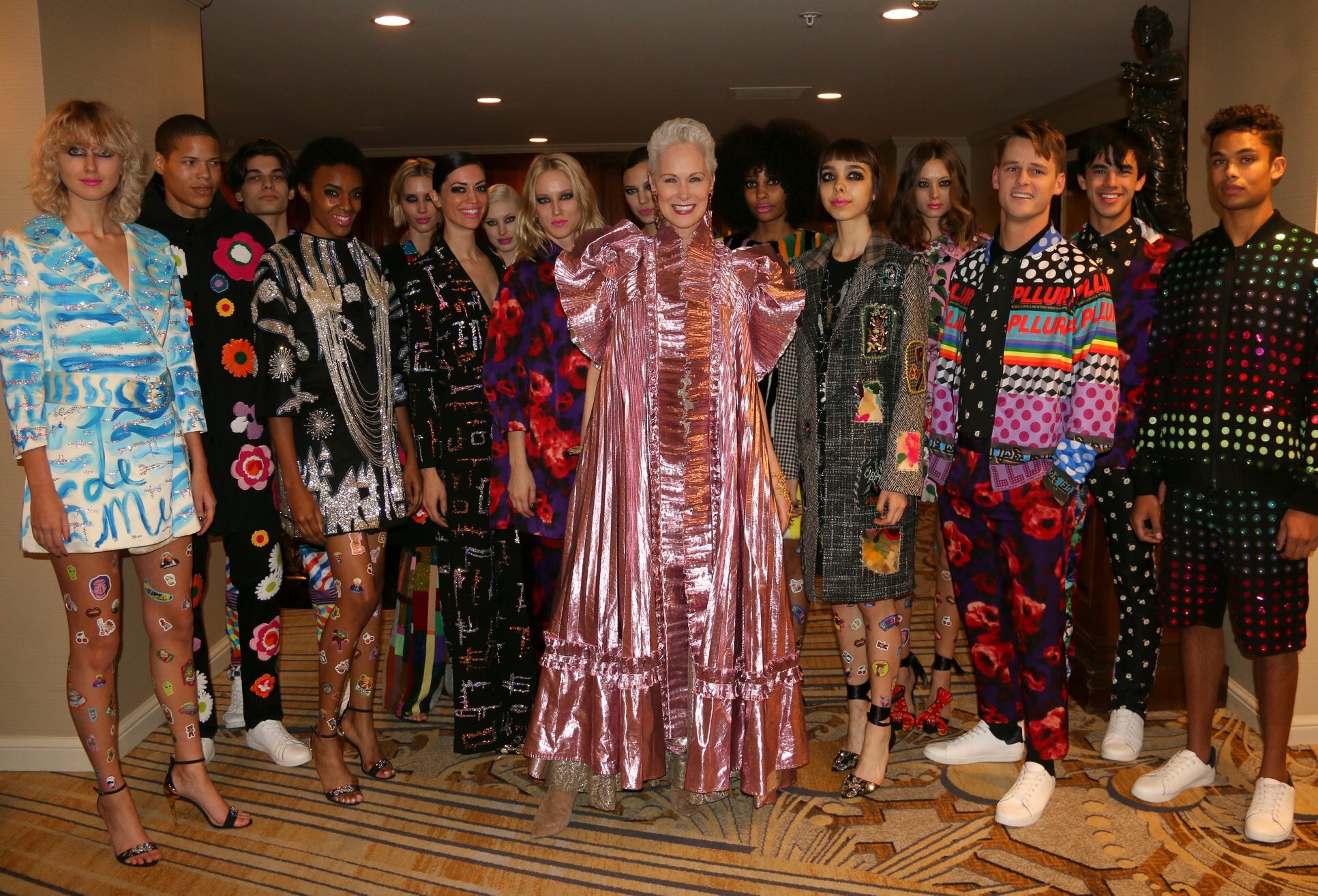 Jan Strimple surrounded by some of the models from the evening's festivities
Fab Floral & Striking Pattern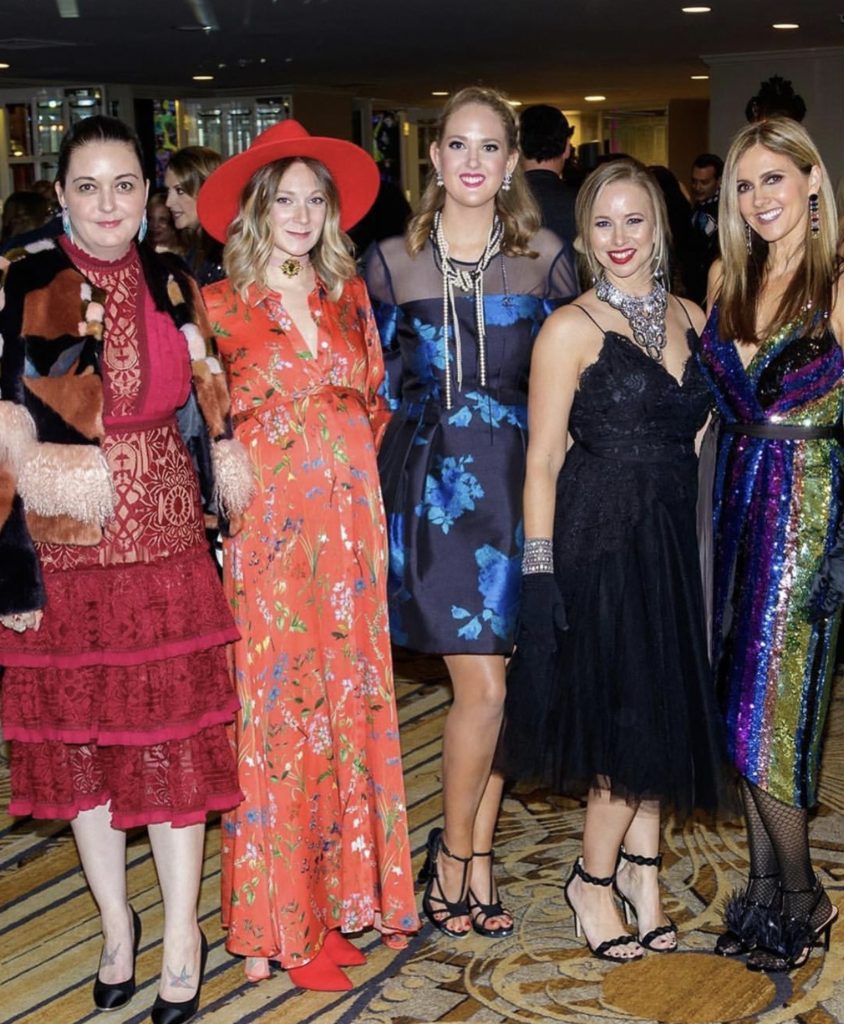 Pattern was definitely a key player at this event.  There were bright and bold florals and textures throughout. From lacy fabrics and cut velvets to floral textiles and gowns embellished with sequins, striking frocks were everywhere. A mixture of textures and color makes a big impact, and they were like eye candy at this event, proving they are a huge trend this season.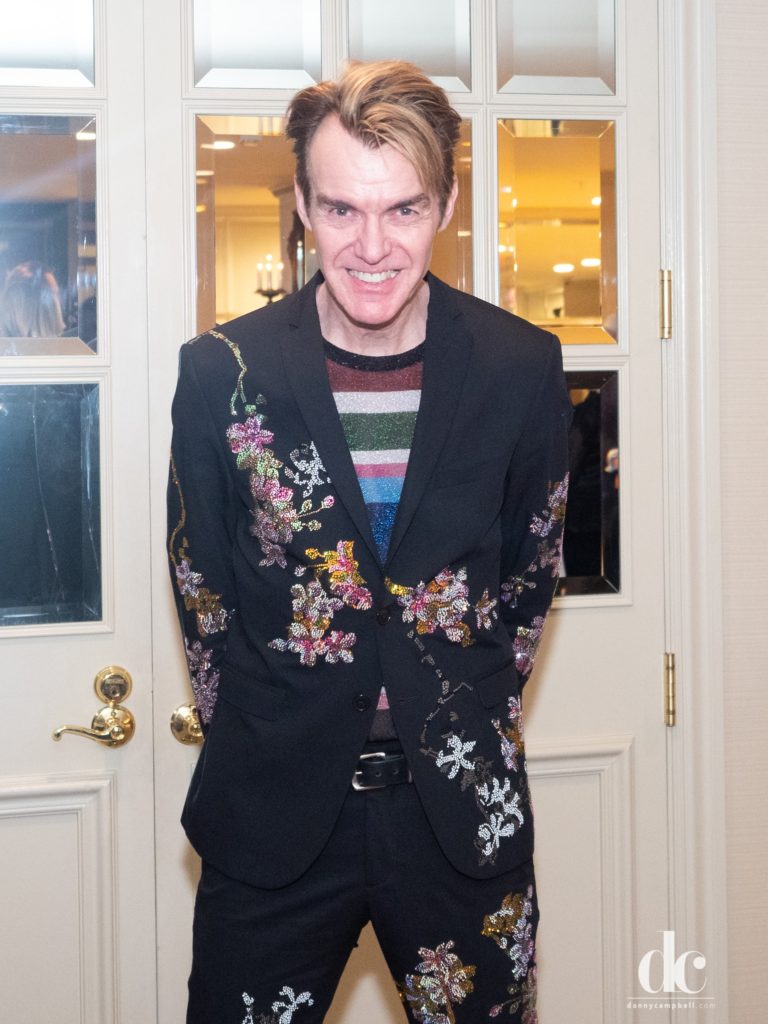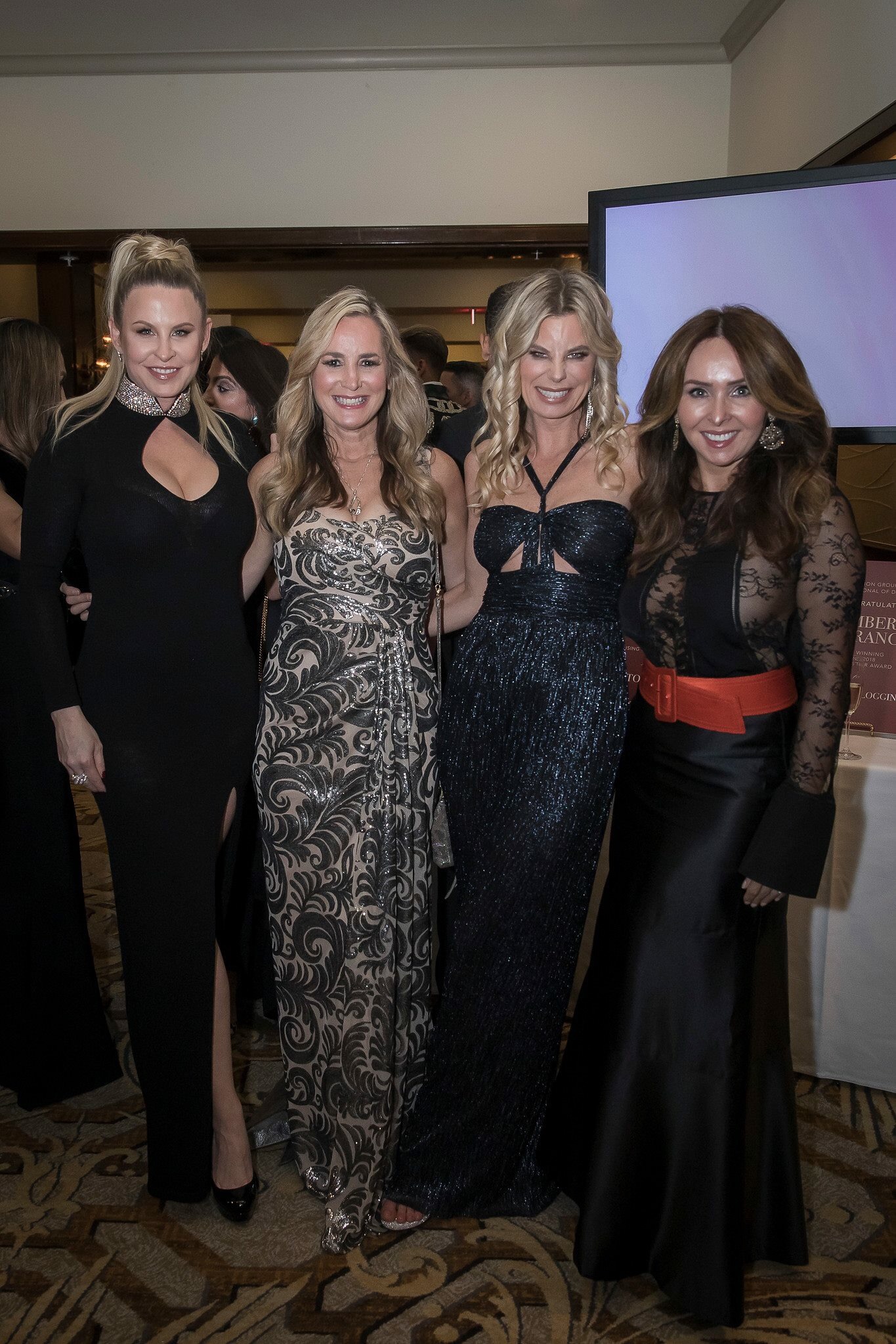 Photo: Thomas Garza ~ Lea Fisher, Britt Harless, Alison Volk, Leticia Lackey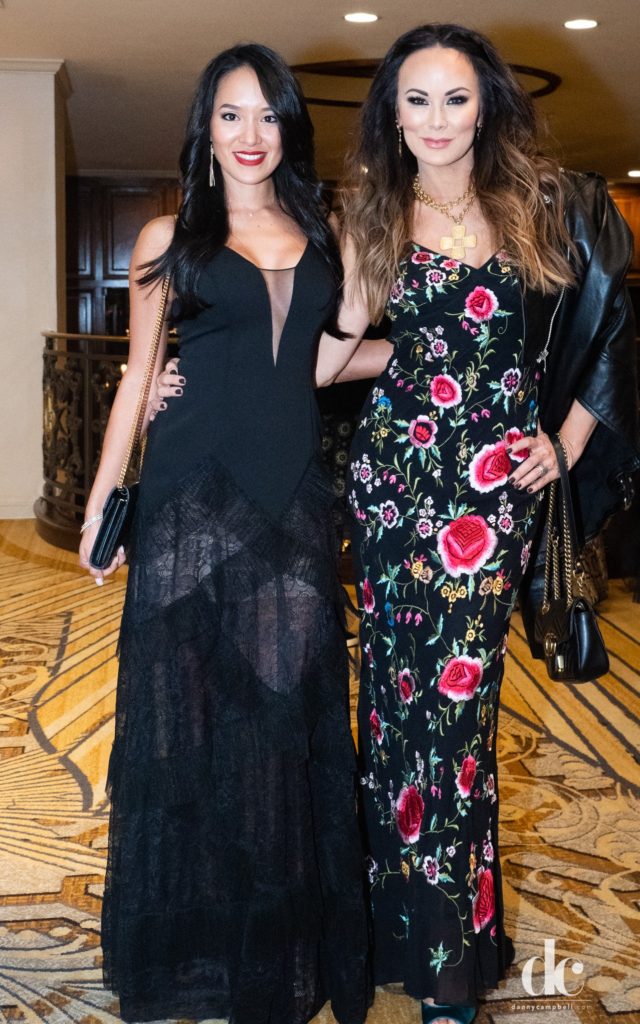 Menswear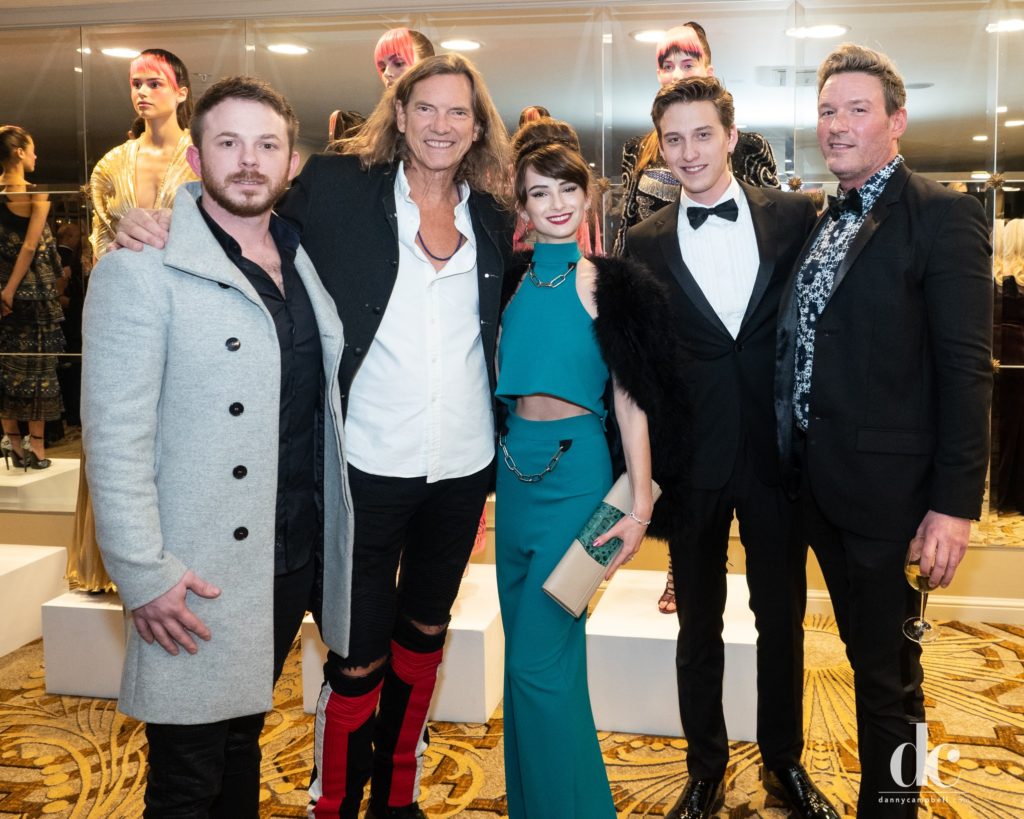 We love spotlighting some notable men's fashion. A men's look that takes a chance and is a little more bold is something to celebrate. Menswear inspired looks for women can be fun too. A structured two piece ensemble like Ekaterina's that nods to bespoke tailoring in a gorgeous color is always fashionable and flattering.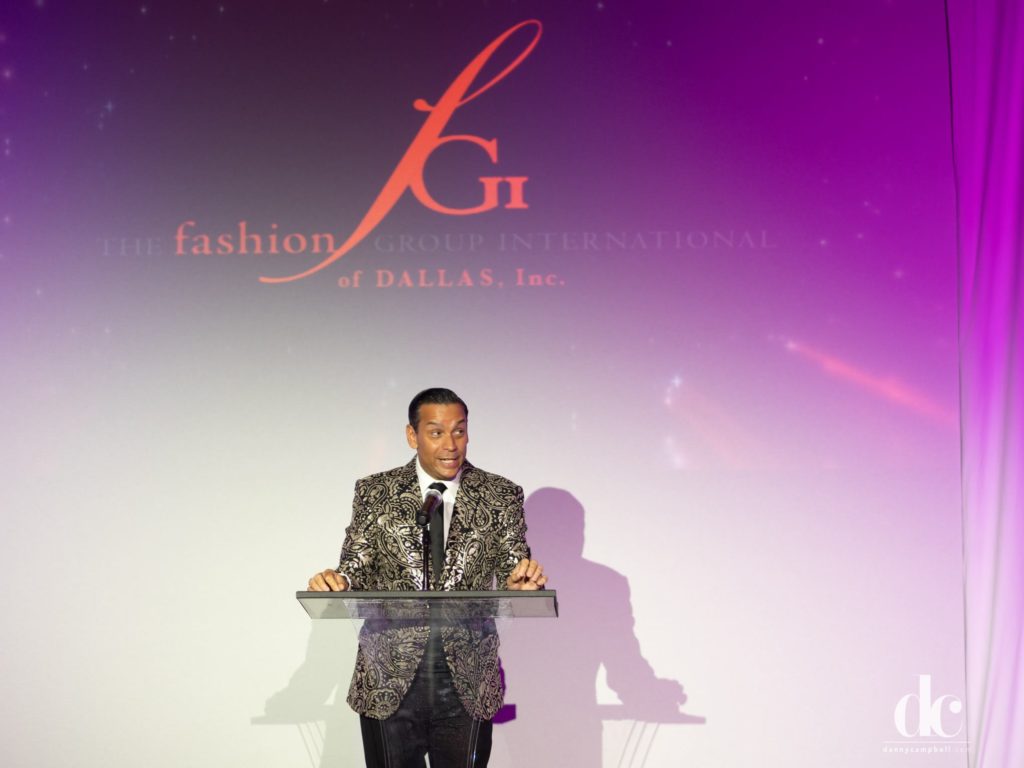 A statement suit jacket paired with leather trousers, solid black tie and white shirt is always a stylish look that screams refined luxury. This textured metallic look is just enough pop to be different without being too over the top.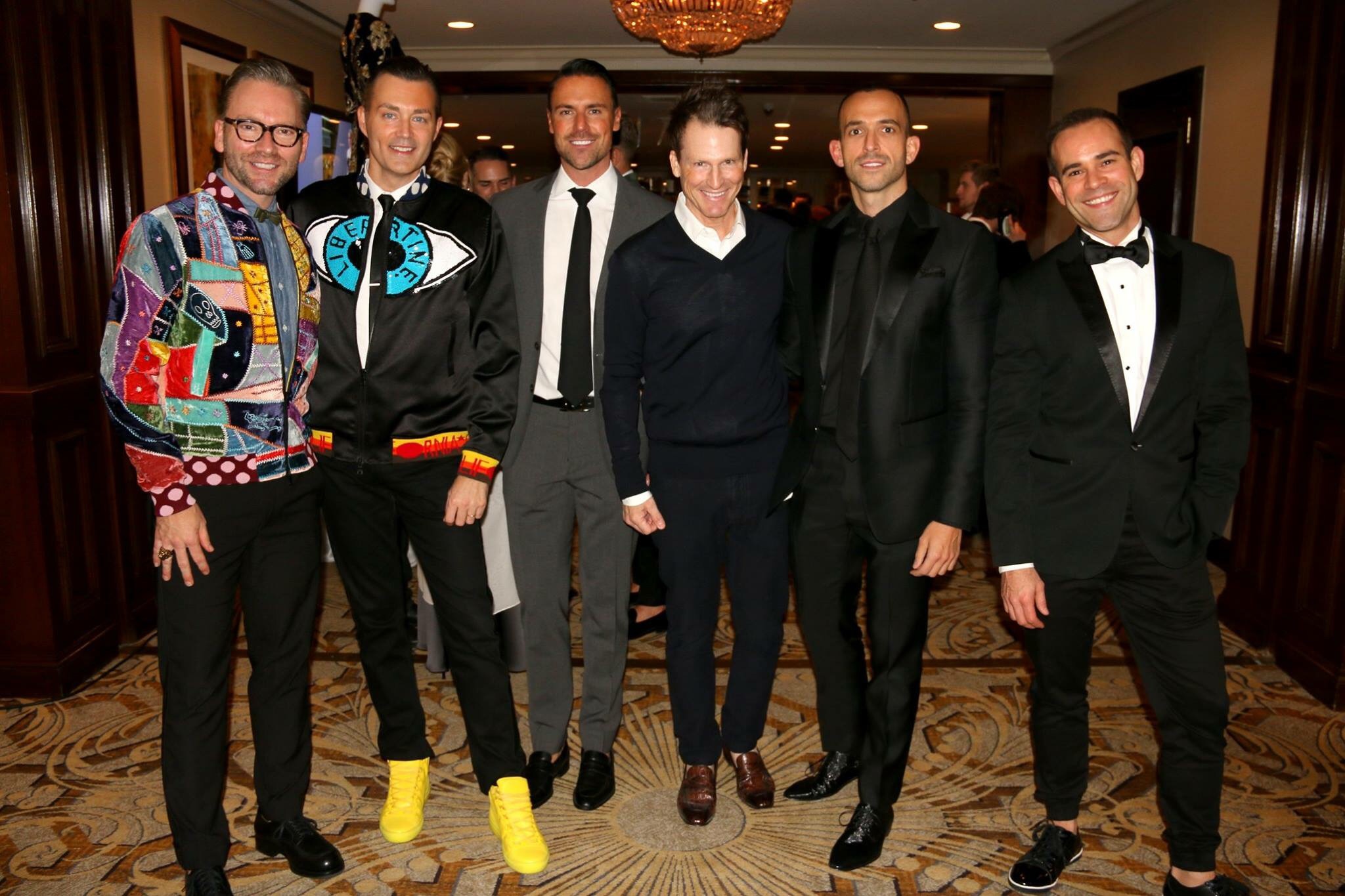 These gentleman prove that truly anything goes at an event like this one.  From timeless classics to edgy and cool, this event proved it's namesake well.