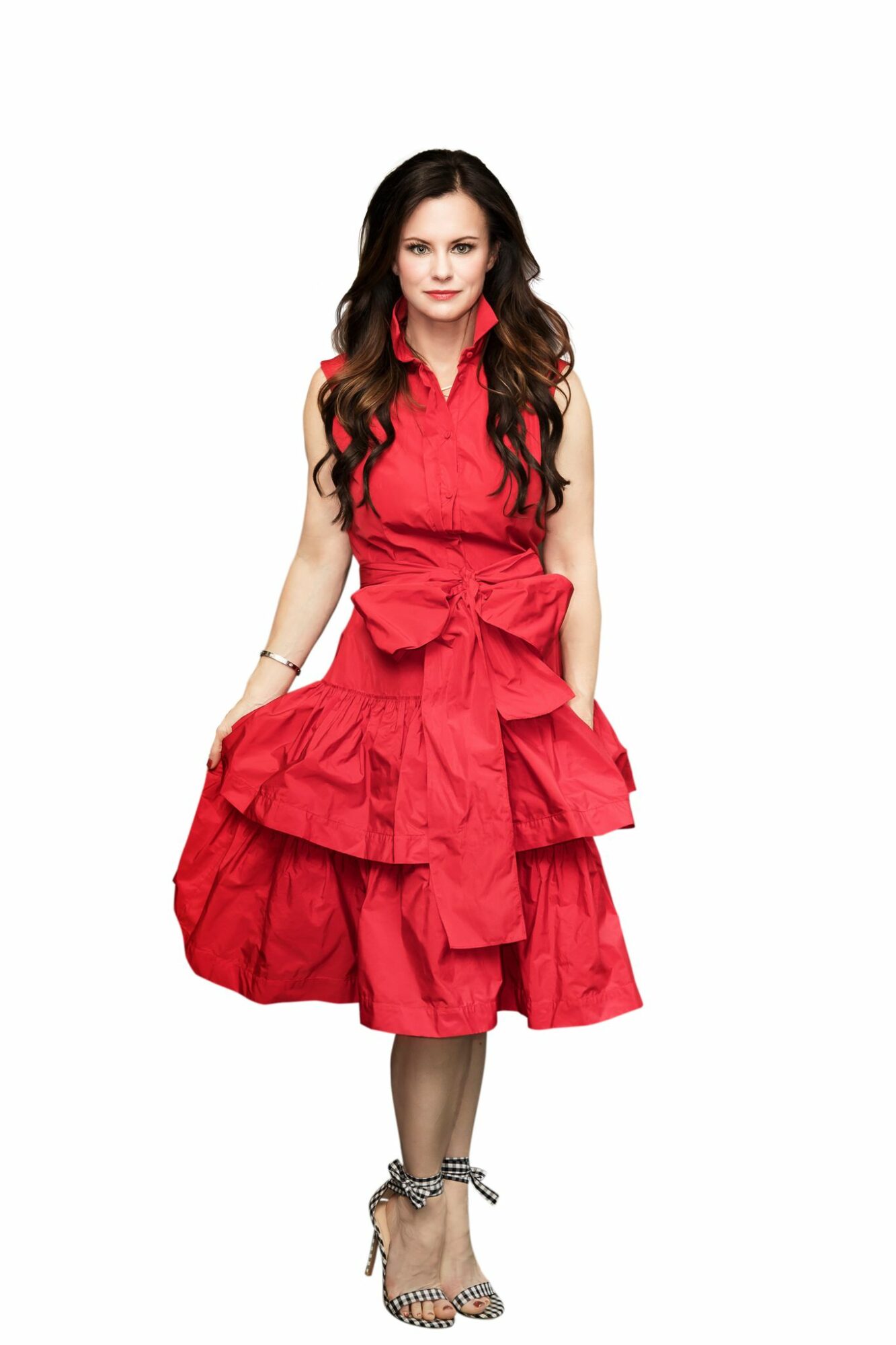 Kathy Fielder wears many hats ~ Wife, Mother, Fashion | Lifestyle | Design Expert, Social Media Influencer, TV Host, Entrepreneur, Manufacturer, Philanthropist, and Equestrian. Kathy is a true entrepreneur who believes that family comes first and foremost. Mother of two children, Isabella (16) and Harrison (8), Kathy is a dedicated wife of sixteen years to her husband Jeromy, an Executive VP and Partner in an international large loss construction consulting firm.
Kathy began her career early as a designer. At the age of 22, Fielder started her first design firm Studio Interiors, which was the launch pad for her successful career. Kathy's vision, innovation, creative ideas, persistence, and meticulous work ethic helped propel her as a leader in the competitive lifestyle and design field, earning her numerous and multi-faceted awards for her work. With vision, innovation, and determination she launched Isabella Collection by Kathy Fielder. Named after Kathy's daughter, Isabella Collection is an exquisite line of soft goods ranging from luxurious bedding ensembles and decorative pillows to tabletop and window treatments. Boasting one of the longest running bedding collections at Neiman Marcus + Horchow, the majority of Isabella Collection's manufacturing occurs in-house in Dallas, Texas. Following Isabella Collection, IC Linen Co by Kathy Fielder was premiered as an alternative to her higher-end collection to meet the needs of the masses, yet still shares the beautiful characteristics of her award-winning Isabella Collection. Next came Fielder Home, a licensed line launched on QVC, where Fielder appears on air at their corporate headquarters and TV studio. 
Kathy's vision as an entrepreneur, along with her ability to predict market trends and improve upon them has created yet another facet of her KF brand. In Summer / Fall 2019, Kathy saw a niche that needed to be filled, launching affordable and stylish fashion boutiques in popular areas in both Dallas and New Orleans. Her belief that every woman should look fashionable at an affordable price was the mandate and is the anchor of her boutiques. Specializing in fashion, accessories, and her own designs from her interior brands, her first Dallas boutique has been an instant success from its inception. After seeing the need for this type of retail environment, Kathy purchased her second home / boutique in New Orleans on the famed Magazine Street and launched her second Kathy Fielder Design | Life | Style location in October 2019.
Winner of multiple awards for her entrepreneurial and philanthropic spirit, Kathy is no stranger to the accolades of her success. Kathy's next project… the renovation of her newly purchased home in Dallas, TX, and is set to be the launch pad of a new media series dedicated to creating beautiful environments and interiors by Kathy Fielder. Head designer of the project amidst her incredibly hectic schedule, the transformation of her dated 1940's home into a modern residence fit for her family, commanding her empire, and entertaining Dallas society is sure to be something both engaging and entertaining for all audiences. 
Want more KF? OPT-IN to Kathy's Blog to stay in the know on all things lifestyle, fashion, design and more.  An on-trend and brilliant commentary on all things fashion, lifestyle, and home, Kathy gives a personal and edited commentary on all things you need to make your life more fulfilled and engaging.
Save
Save
Save
Save