Oh Fourth of July, how we ❤️ you! Kathy was craving some festiveness for this year's holiday and put together fun + fresh ideas, decor, and recipes for a pre-4th holiday staff party.
Ready to celebrate? Even if you are just spending time at home, KF advises to curate your holiday. "Yummy meals and pretty tables are fun!, and what is more inviting than a gorgeous cheese board? Fabulously festive, delicious, and pretty easy to throw together, it is the perfect go to appetizer for your celebration. Plus, what more do you really need on the Fourth of July other than hotdogs paired with beer and wine?" We decided on the classics of course, but Kathy also got creative and made a KF original that was absolutely delicious!
Check out all the inspiration and curate your perfect fourth menu no matter what you have planned. You can find everything you need on Kathy's Amazon storefront. Shop her tablescape here and the perfect outdoor furniture and entertaining must haves here.
The Cheeseboard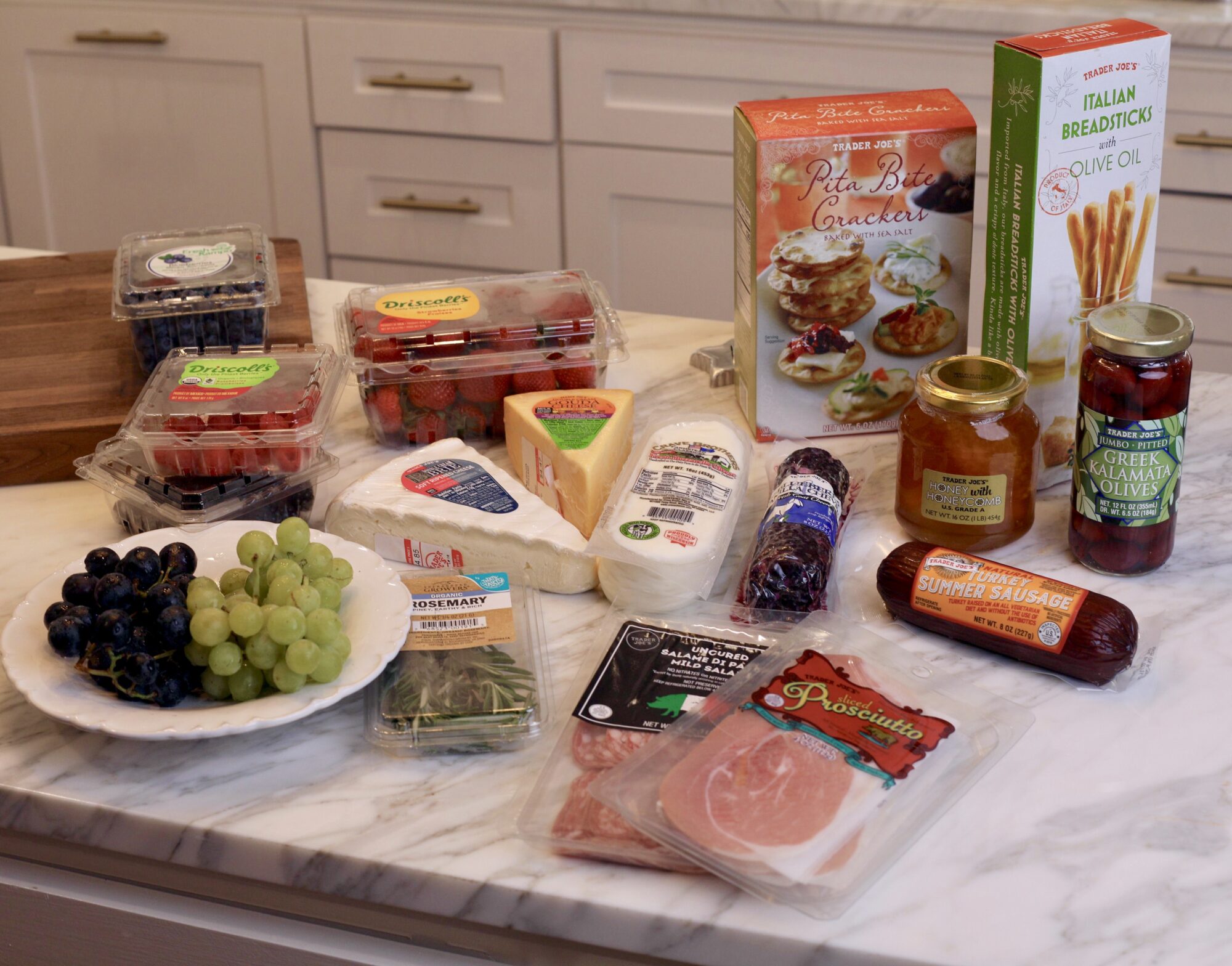 Cheeseboard options are endless and delicious. They allow you to express yourself creatively while making something your entire family and friends can really enjoy.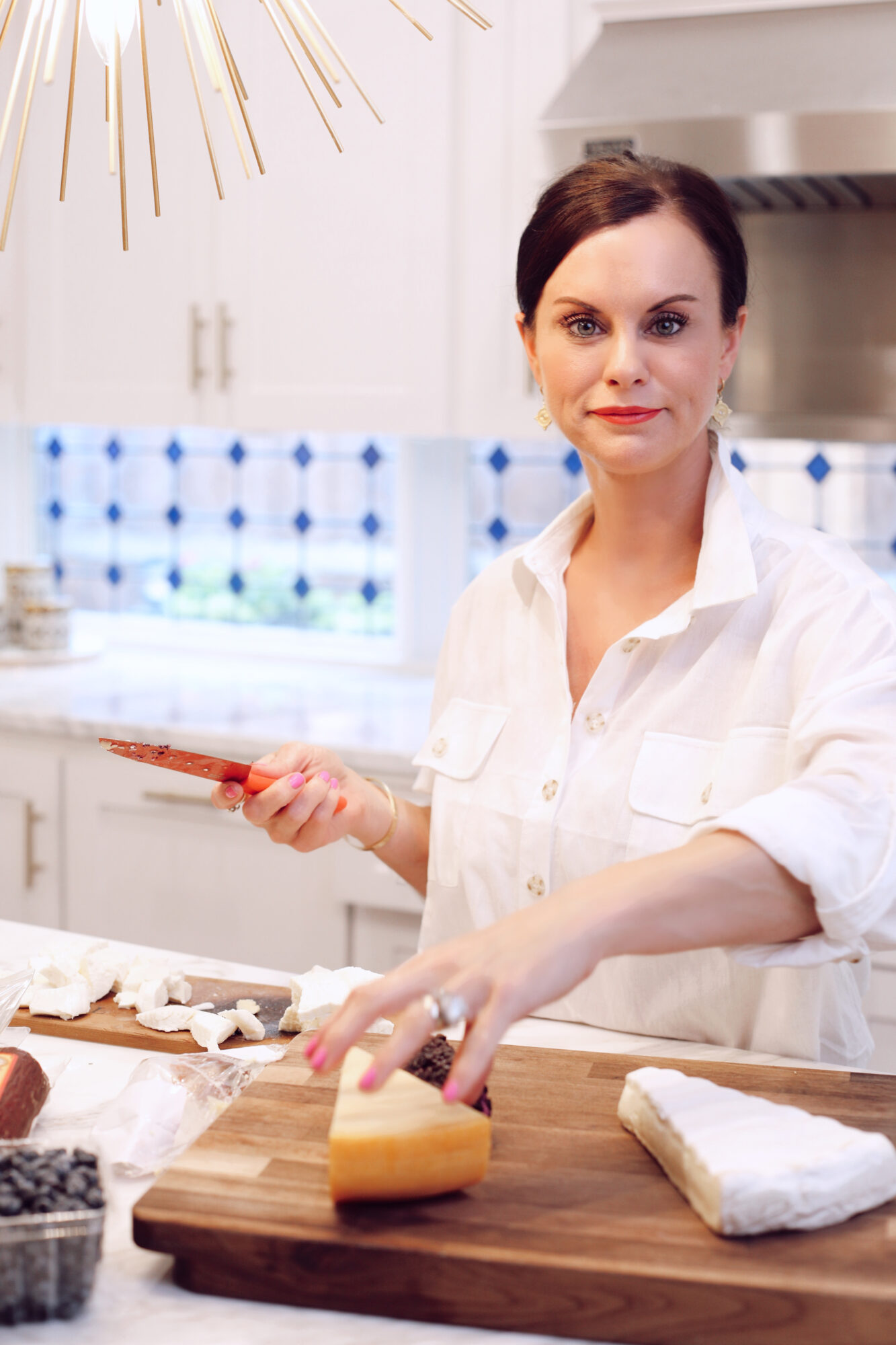 One of KF's key tips for making your board scream "Happy Fourth!" is star shaped mozzarella. Utilizing her great grandma's star cookie cutter, she simply sliced the cheese in long thin sheets and cut like you would cookie dough. KF advises, "Slice the scraps into bite size cubes, put in a ramekin, top with olive oil and a little pink Himalayan sea-salt, and viola! you have another yummy treat for your board and no wasted food!"
Fruit is another key way to add a little patriotic flair. Utilizing berries mixed with white cheeses, gives your board all the festive vibes it needs.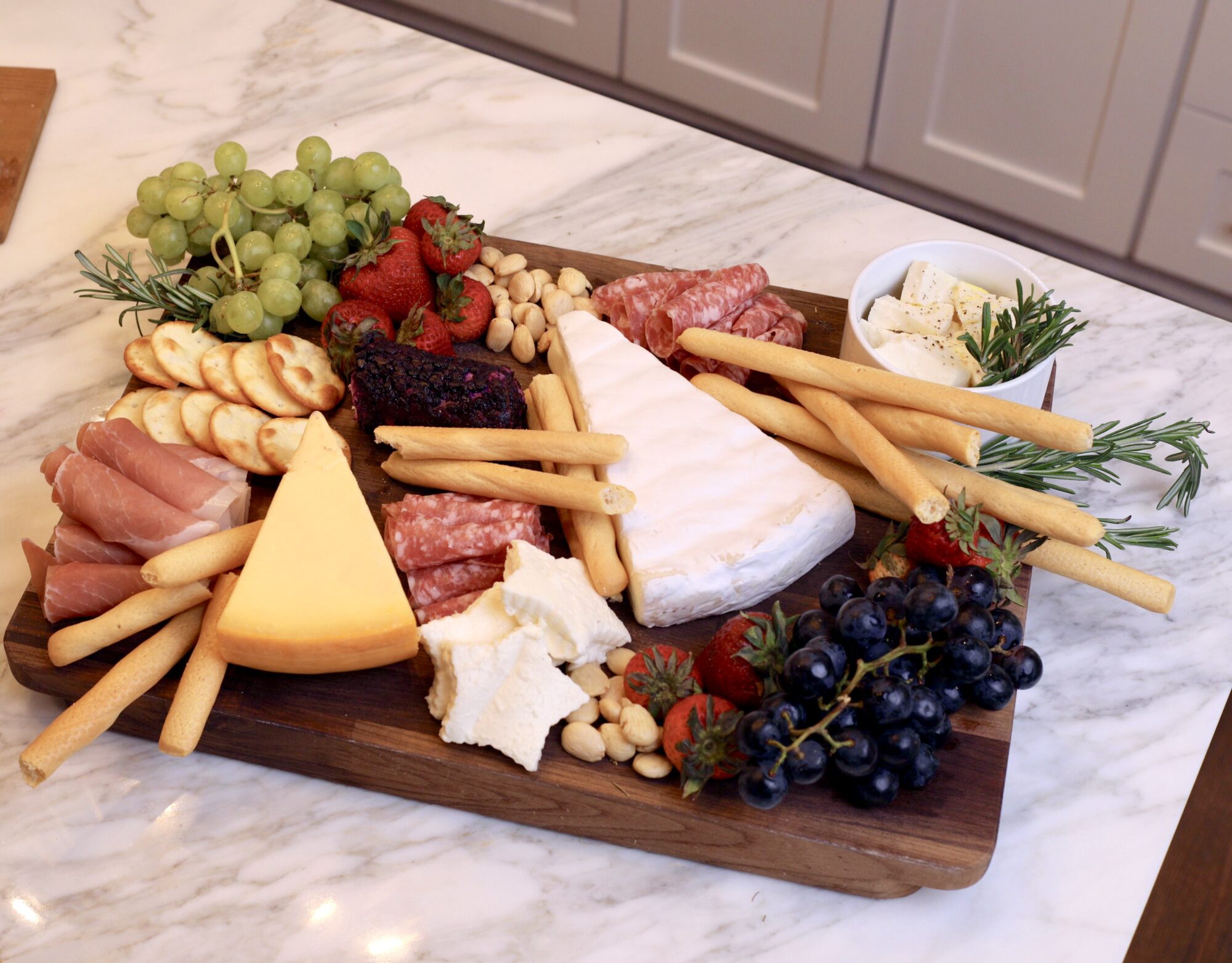 Cheese is the key to a proper cheeseboard, of course! Pick a few of your faves that you are sure to enjoy and add them onto the board. We went with a classic brie, a blueberry encrusted goat cheese, gouda, and mozzarella.
Placement is key when it comes to your cheeseboard. Don't be scared to play around and try different things. KF recommends placing your cheese first, separated and staggered on the board, and then filling in the blank space with all your other adds. Rolled charcuterie like salami and prosciutto, add an extra element and a bit more substance. Place your fruits throughout to add color and finish off with Marcona almonds, crackers, and breadsticks. The key is to be creative with your placement. Long breadsticks sculpturally placed, and a garnish with a little rosemary, and you have the perfectly curated board.
The Hotdogs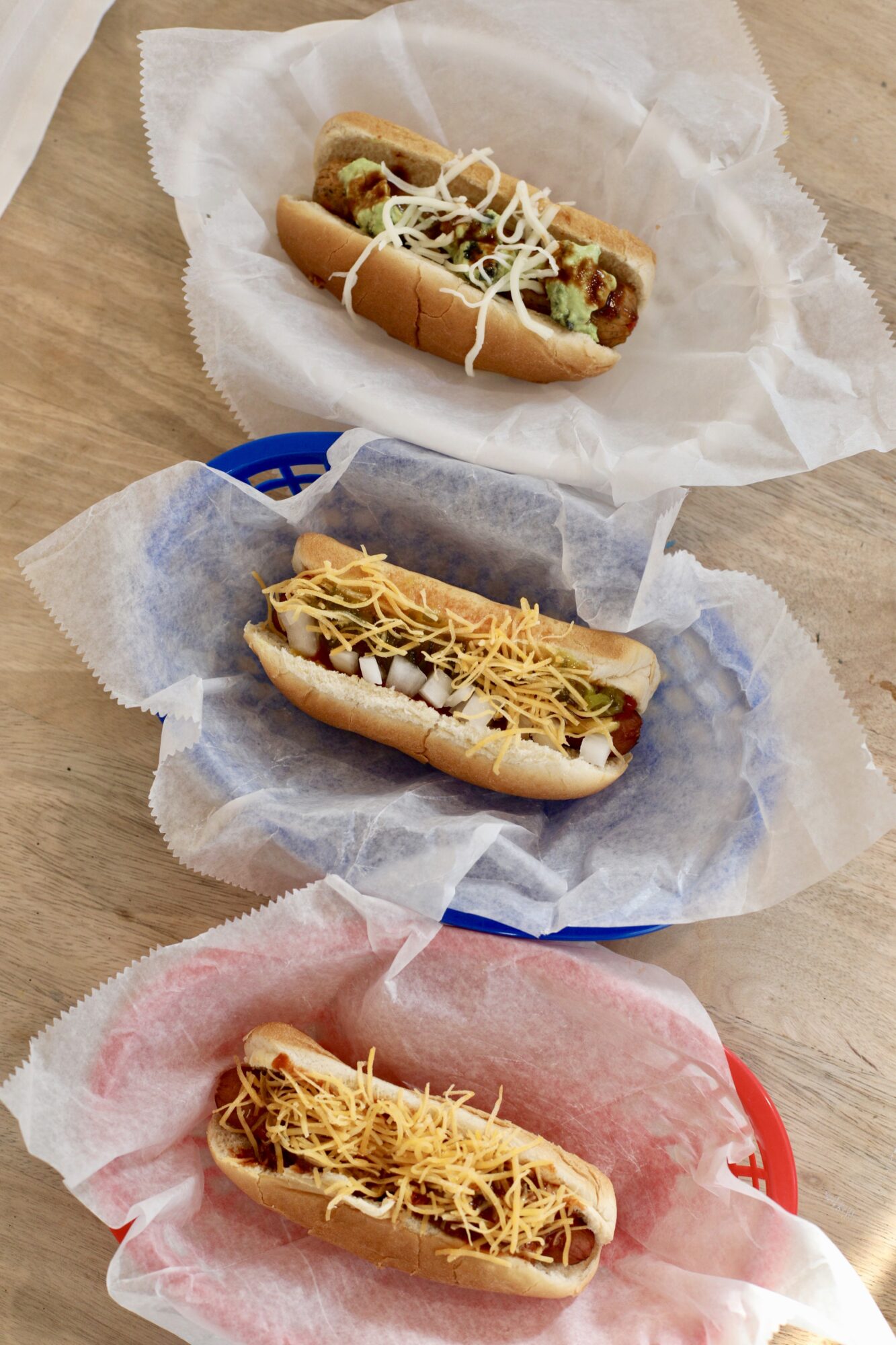 The perfect July Fourth food, hotdogs! We think yes. Never ones to shy away from an excuse to be a little extra, KF + Team decided that a gourmet hot dog bar was a fun and fresh new approach that gets everyone involved in the fun!.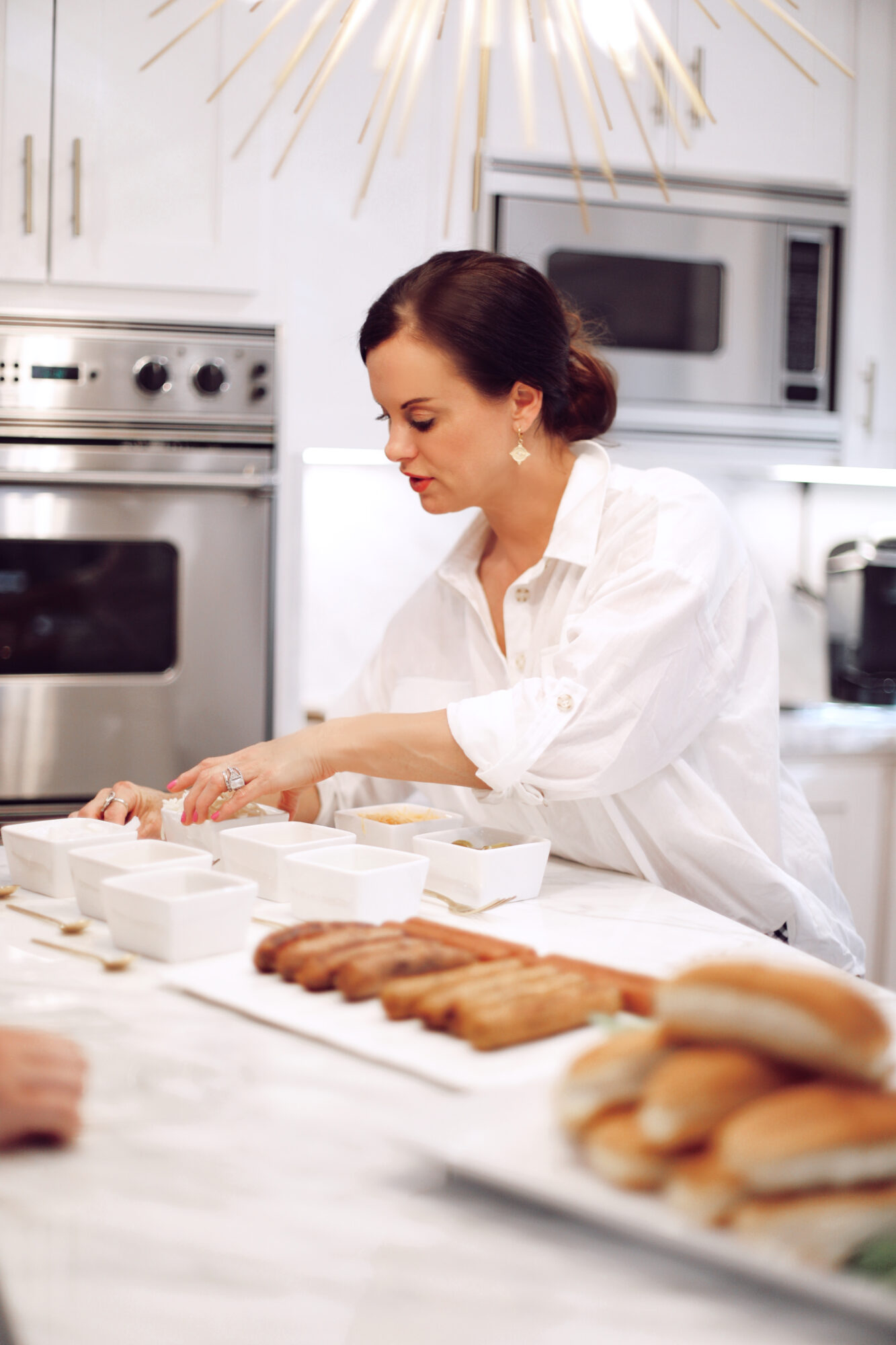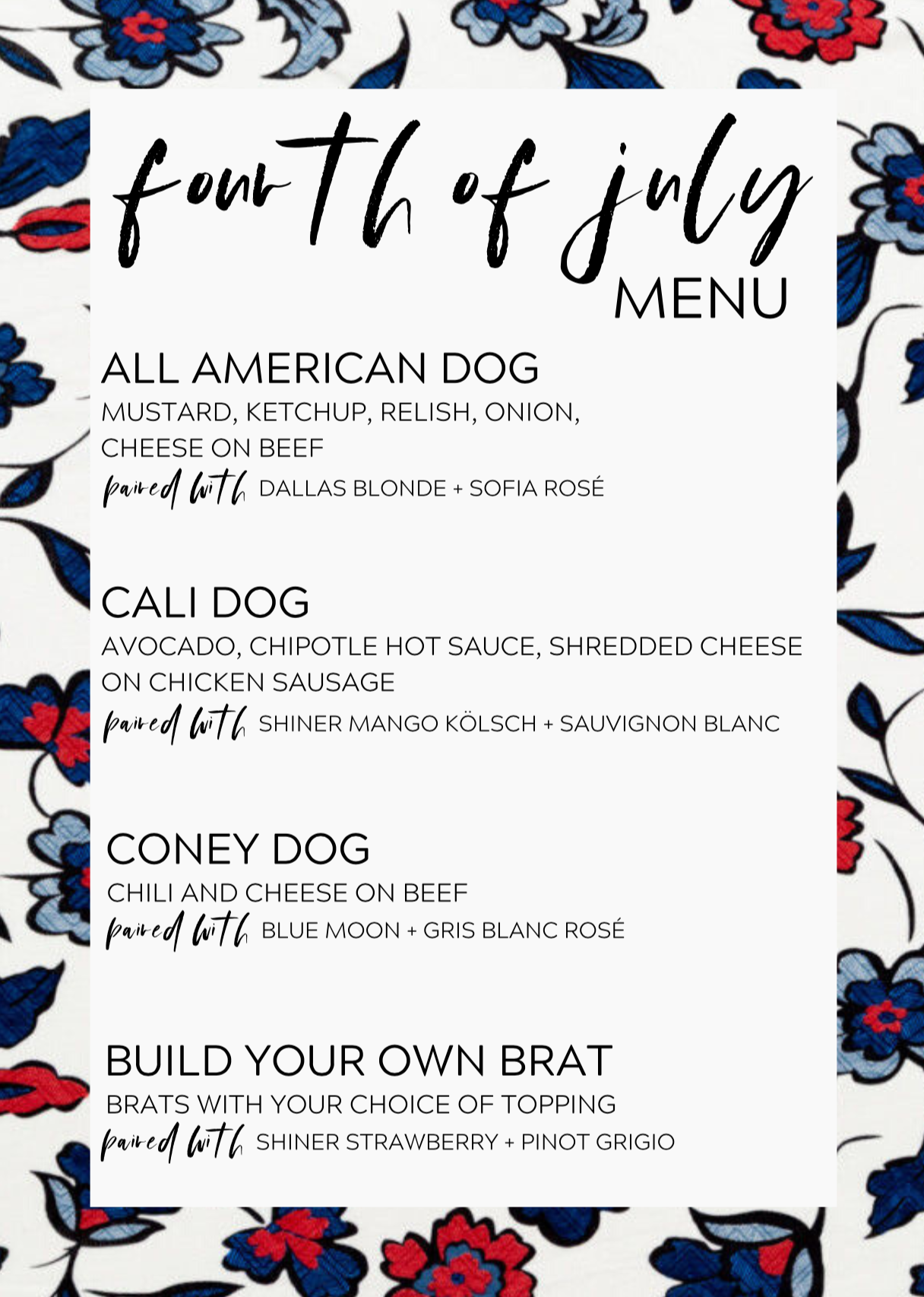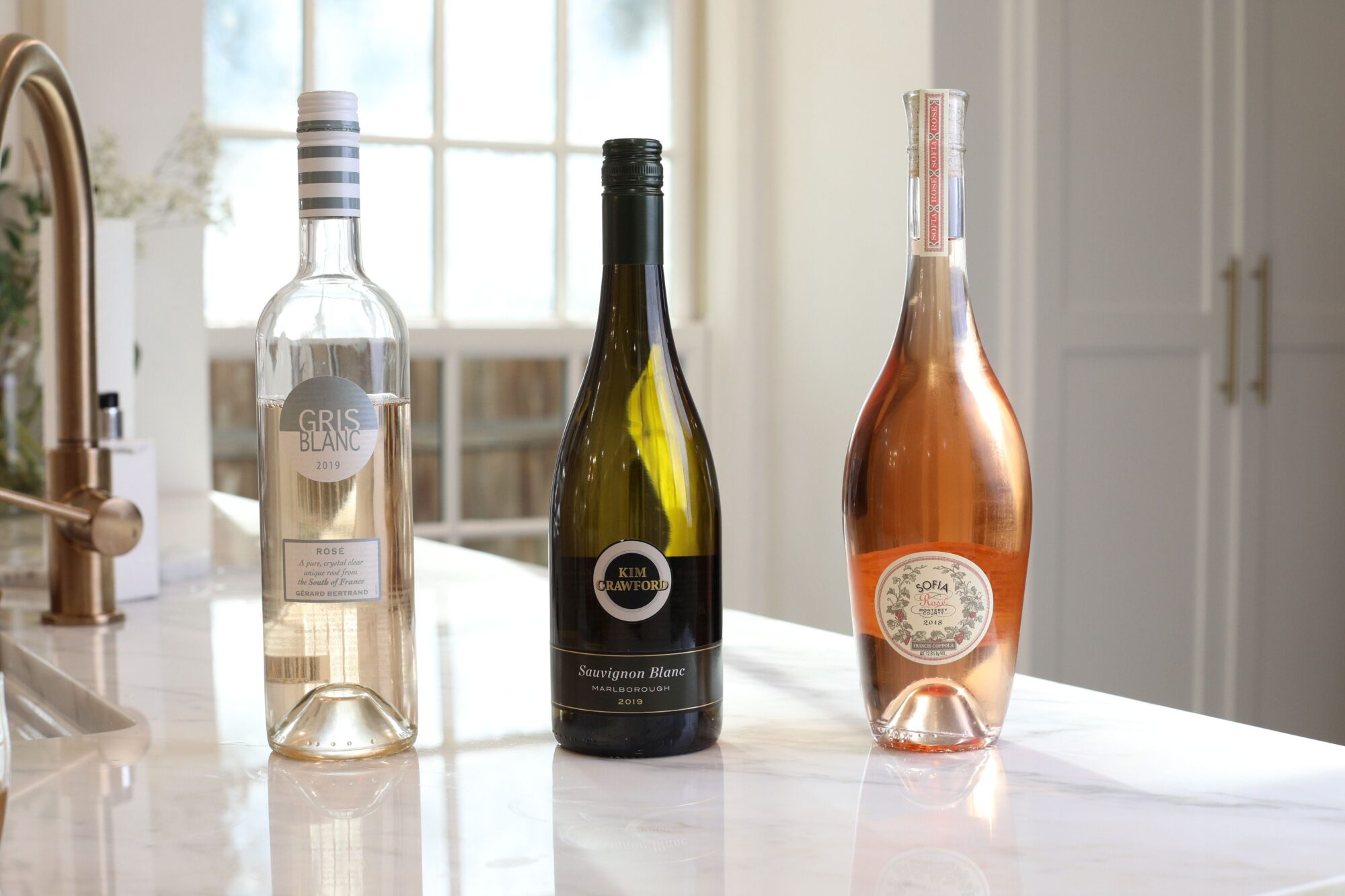 Wine and beer pairings are a fun add. The wine flights and tastings were the hit since most on staff aren't big beer drinkers. We asked wine expert, Stacey Ludwig her recommendations for the perfect pairing with our menu, and you can see her recs below..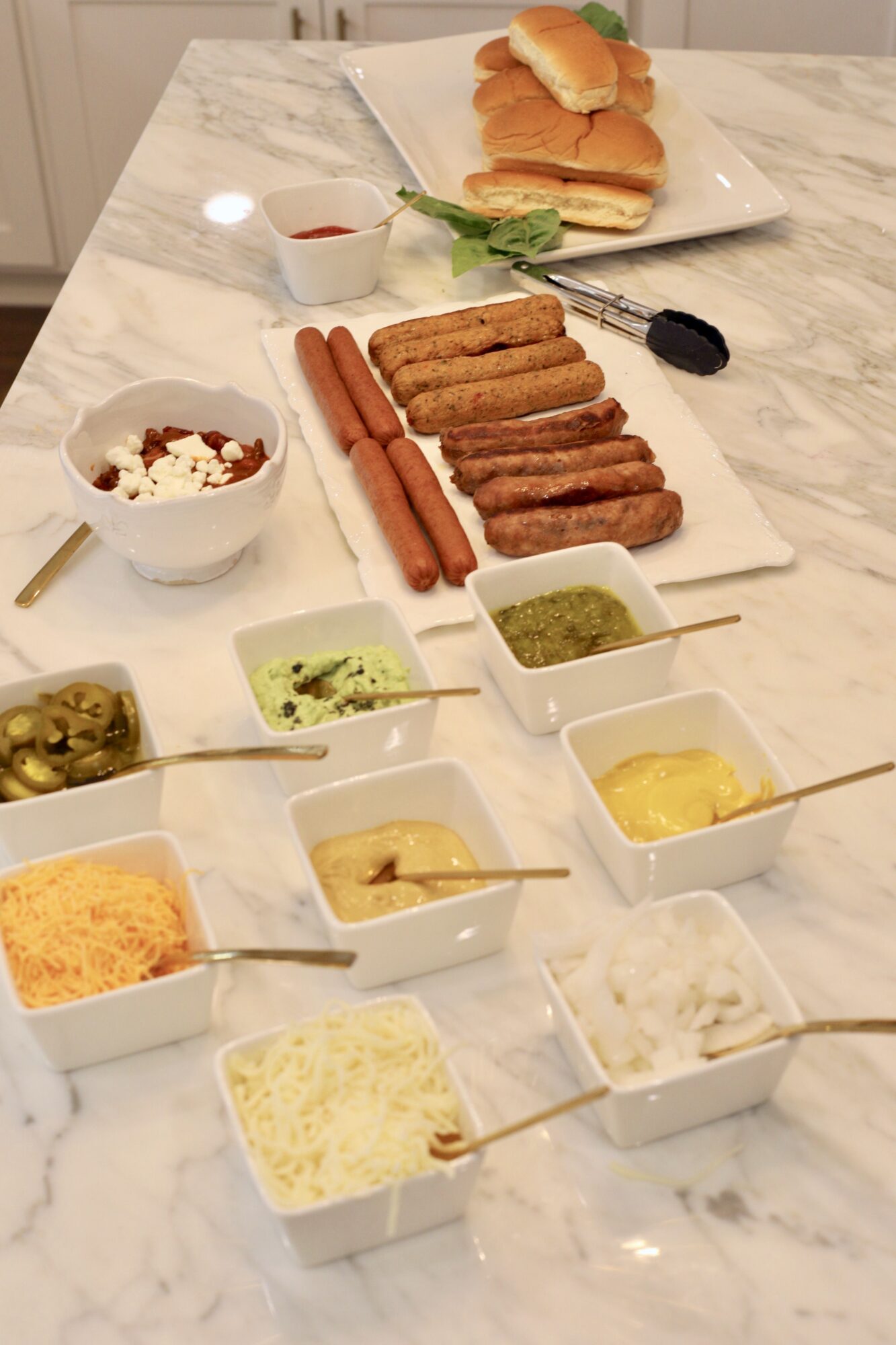 You can't throw a proper Fourth of July party without the classic All-American dog. This is your go-to ballpark meal. We paired this with the Dallas blonde and a nice rosé! Stacey recommended Artner Zweigelt Rosé 2018, she notes, with a "subtle pink, fresh strawberry scent, fine animating acidity, fresh on the palate with a light finish."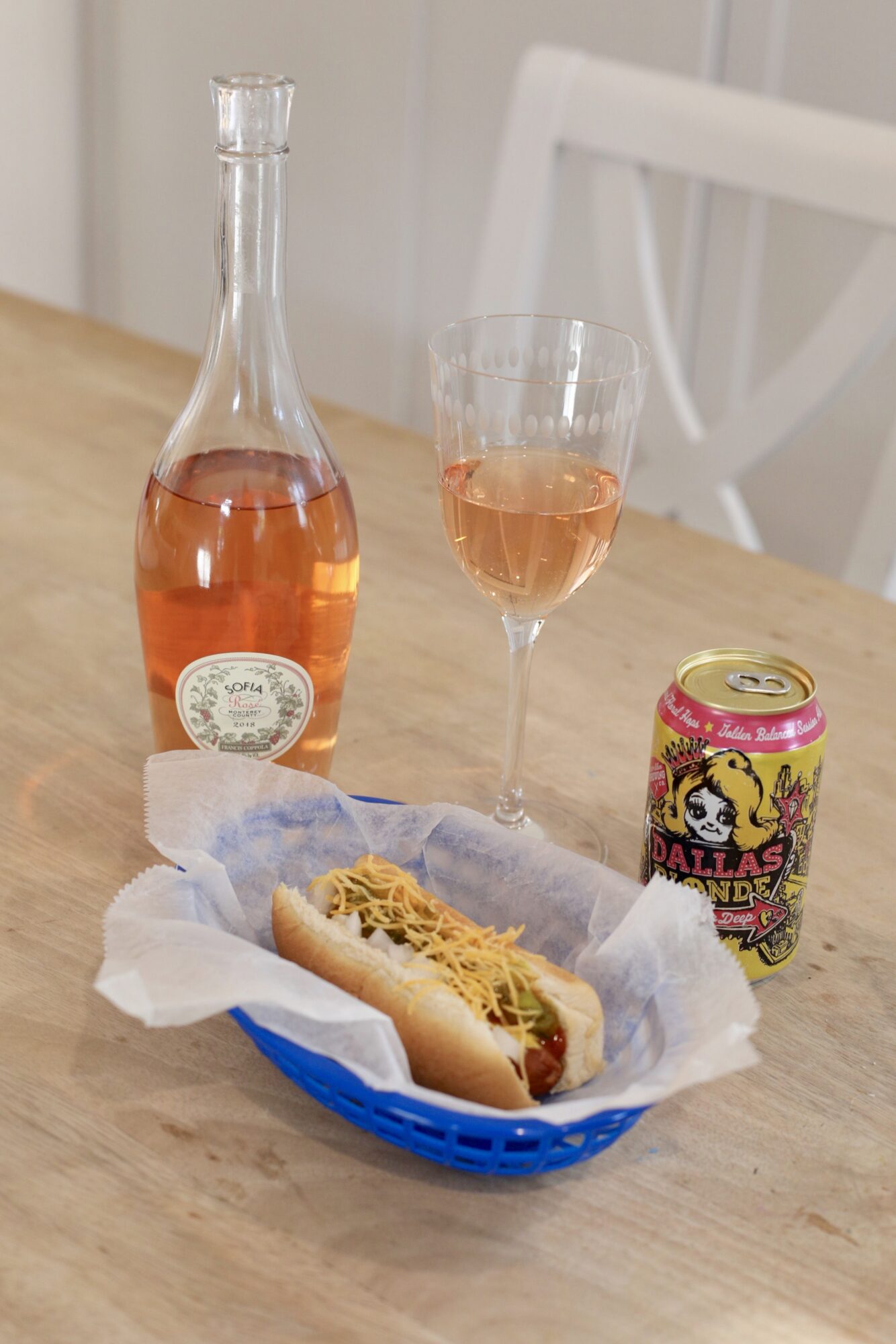 The Cali Dog is KF's creation! A little guacamole, chipotle hot sauce (her favorite), and shredded mozzarella on a jalapeño chicken sausage link. It was the perfect amount of spice and yummy. A mango Shiner or a crisp pinot noir or sauvignon blanc paired best with this.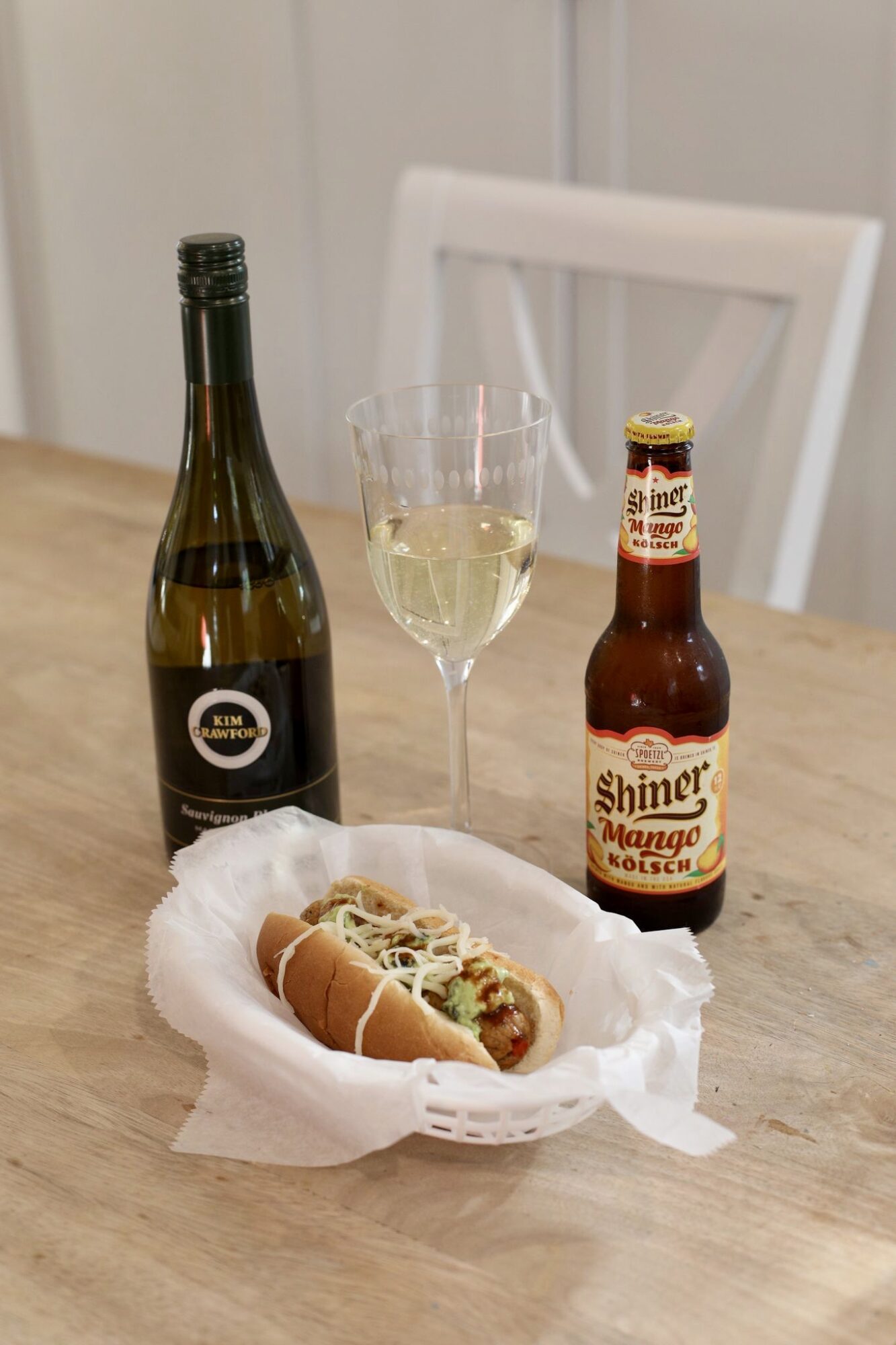 Stacey has two recommendations for this unique dog, Jolete Pinot Noir – Willamette Valley, OR and 2017 Böcking Pinot Blanc from Mosel, Germany. Whether you prefer a red or a white her tasting notes are as followed, the Pinot Noir is a mix of "Brambly red and purple berries, cassis and cherries, as well as crushed violets. The palate has a juicy serving of fleshy, ripe fruit, cast in soft, supple tannins'.90 point Wine James Suckling." While the white "reflects the mineral soil of the Middle Mosel vineyards. An excellent balance of acidity and fruit opens quickly. The wine has a roundness in the mouth with a lingering finish and offers flavors of apricot and pear."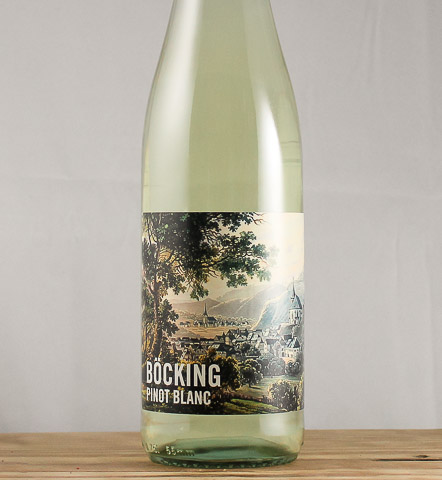 A classic, the coney dog! Chili and cheese (and onion if you so choose) top this all beef hot dog. We paired this dog with a crisp rosé and Blue Moon was the beer of choice. With the heaviness of a chili dog, Stacey suggests, "Starry Night Sonoma County Zinfandel 2017."
Her notes are: 2017 bottling is dense and rich on the palate and has a luscious finish with flavors of dark stone fruit including ripe plum and dark cherry and cassis, with hints of anise, exotic spices and white pepper.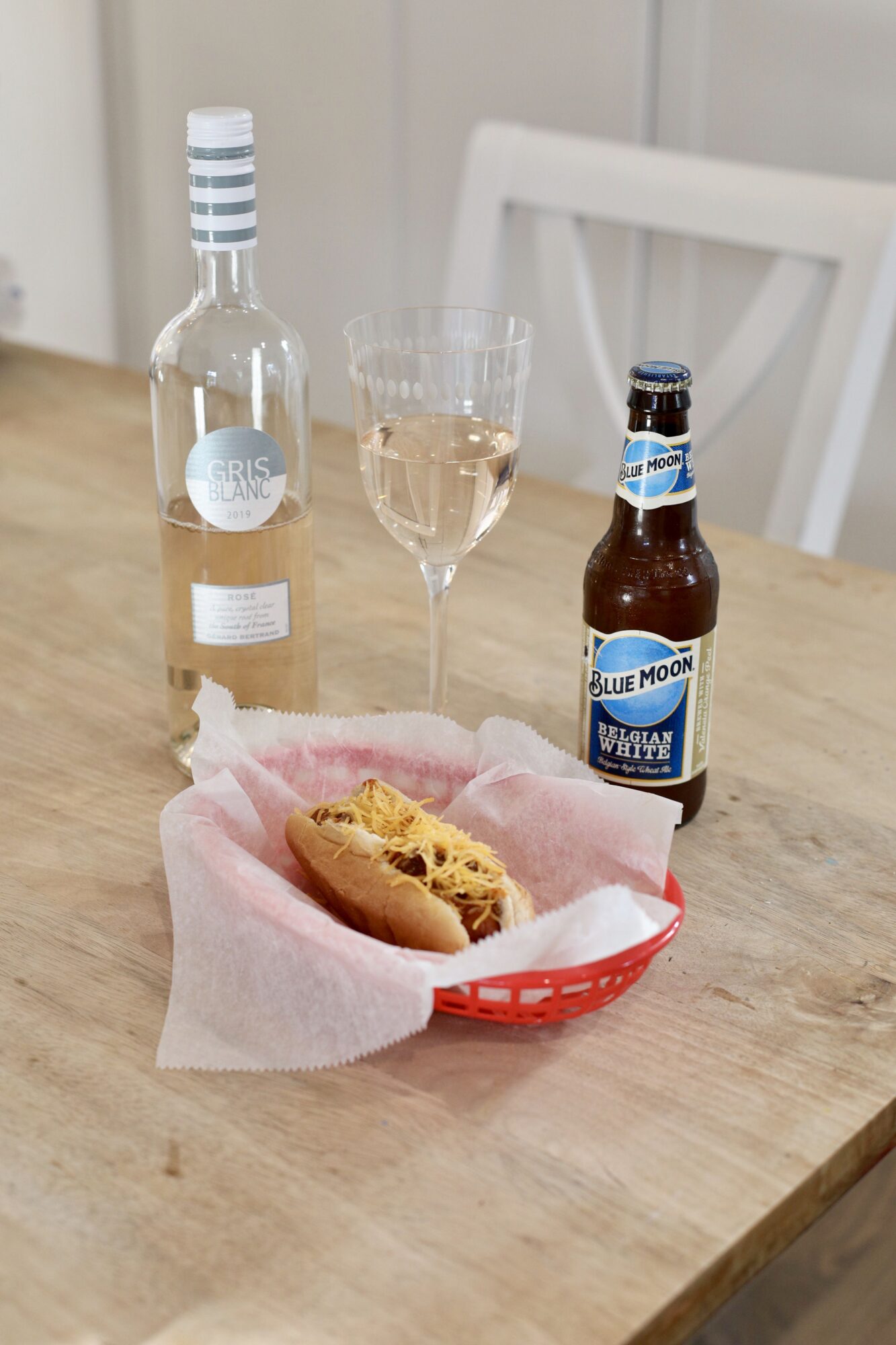 The Table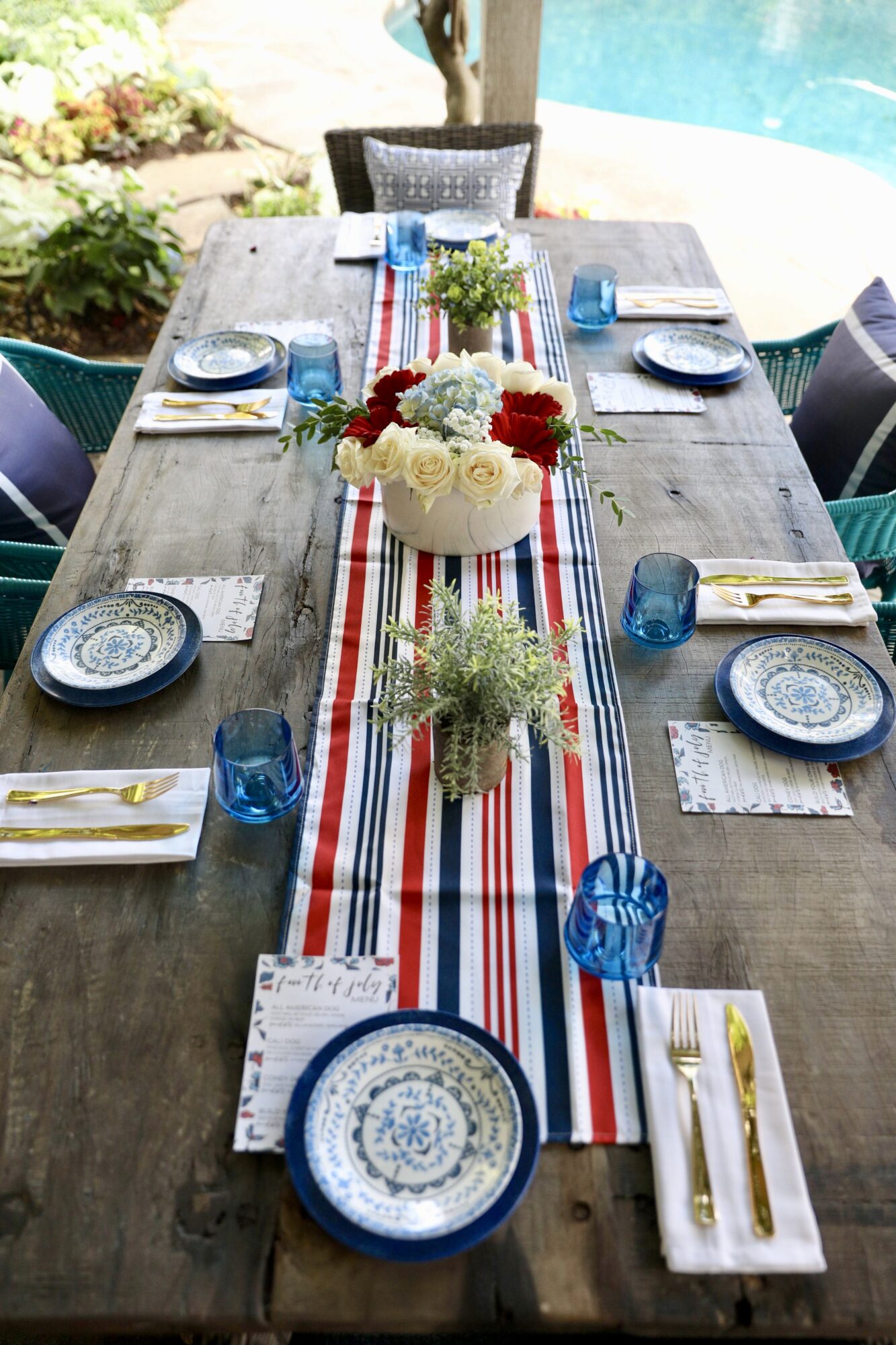 When planning her beautiful Fourth of July table, KF took to one of her favorite places, Amazon. She picked out a fab table runner, adorable plastic plates, gorgeous (and plastic!) glassware, and white napkins to curate the perfect tables cape.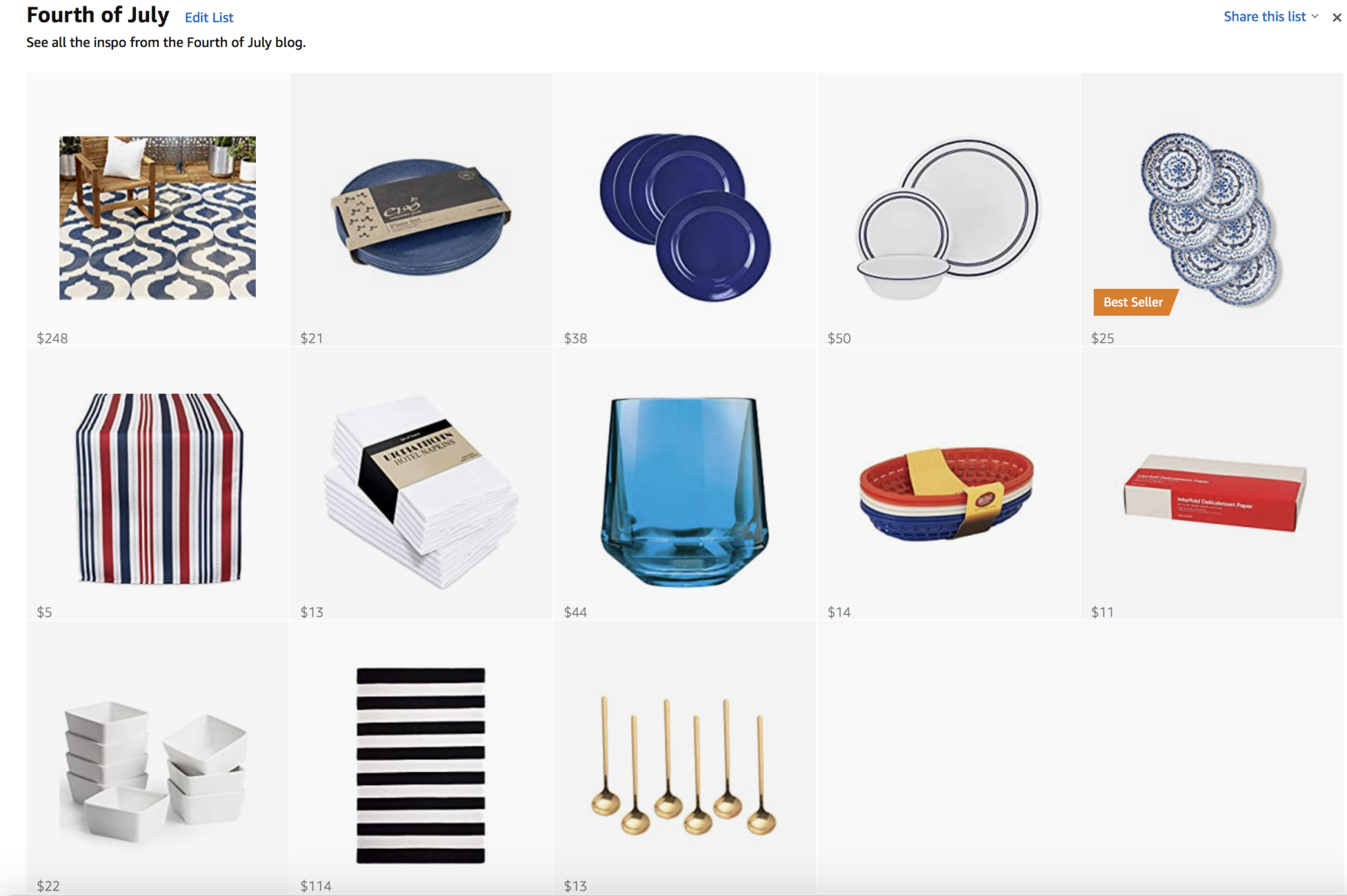 You can shop all of KF's amazon choices on her Amazon store-front, click here!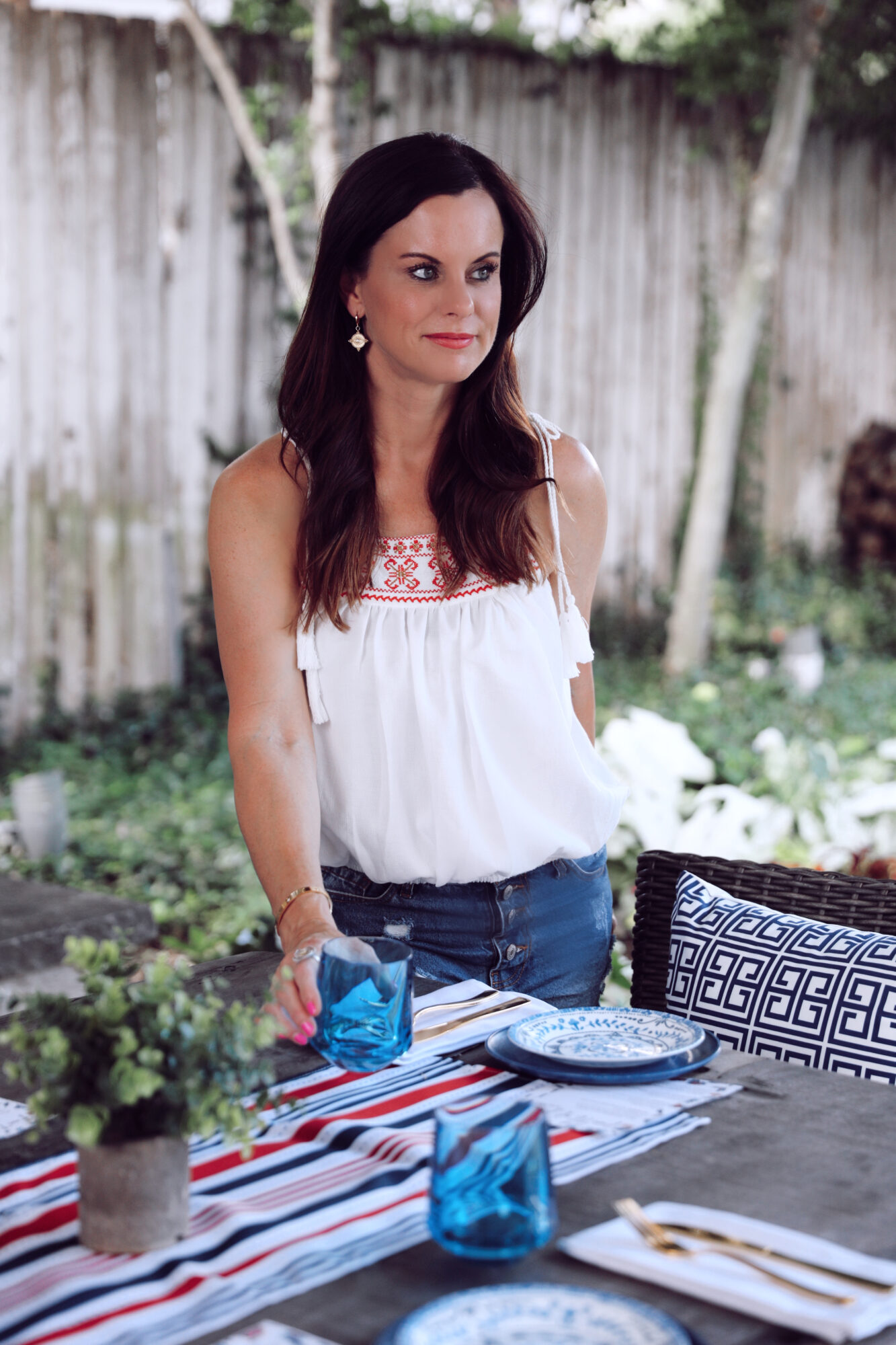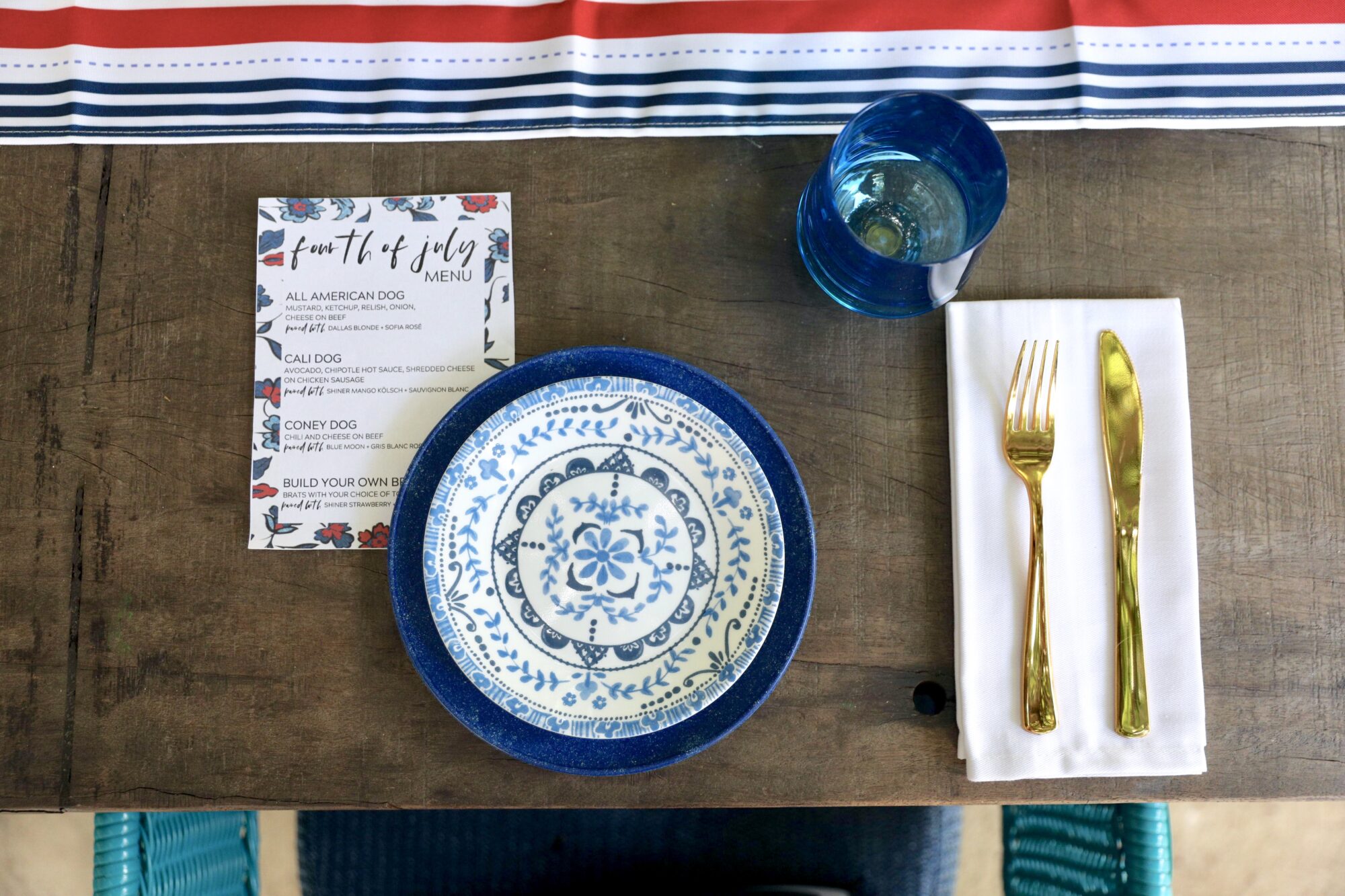 Place settings are everything when entertaining, we love making each space gorgeous so every guest feels special.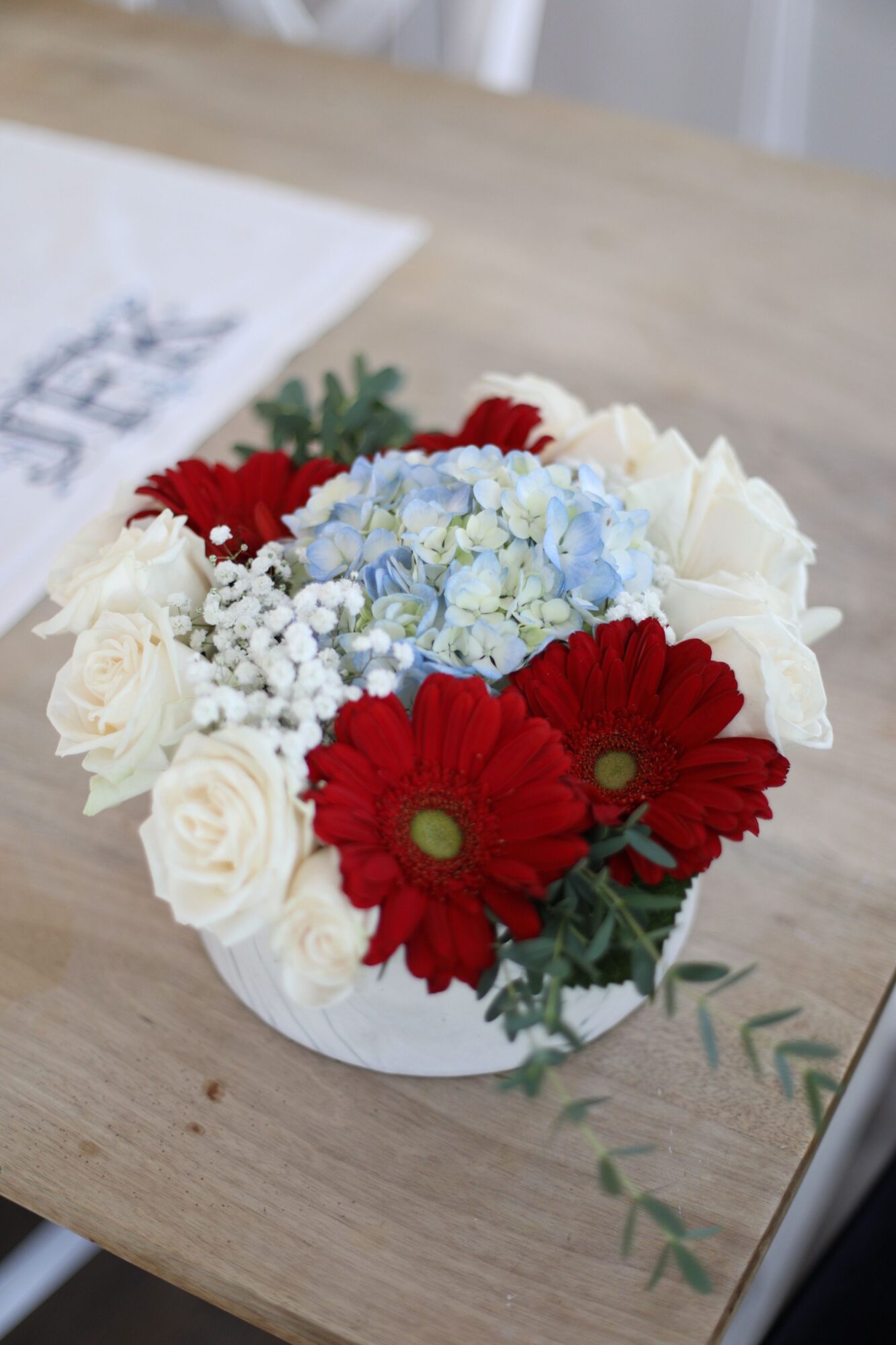 What's a beautiful tablescape without fresh floral arrangements? KF created hers utilizing classic 4th colors for an elegant yet patriotic look. Roses, daisies, hydrangeas, eucalyptus, and baby's breath in patriotic colors made for a spectacular tablescape.