The holiday season is in full swing, and must-have holiday looks are always on our list here at KF. Your style guide to all things chic + fab is right here. It's so easy and enjoyable when you have the right pieces in your closet so you can celebrate more and enjoy family & friends in gorgeous style.
KF's Tip ~ The key to fabulous + festive looks is sprinkling in a few new items you love with your go-to favorites from years past so you can curate your holiday style to perfection. Our winter collection is FABULOUS, with classic holiday staples and so much more that you need in your wardrobe arsenal. Kathy hand-picked a collection just for you and you can shop them all at Kathy Fielder Boutique.
Velvet dresses, chic sweaters, a few statement must-haves, and so much more! This season's collection is as show-stopping as it is affordable and perfect for any and all holiday occasions for the girl on the go. See KF's favorites below, shop away, and happy holidays from Kathy and The KF Team!
DRESS IT UP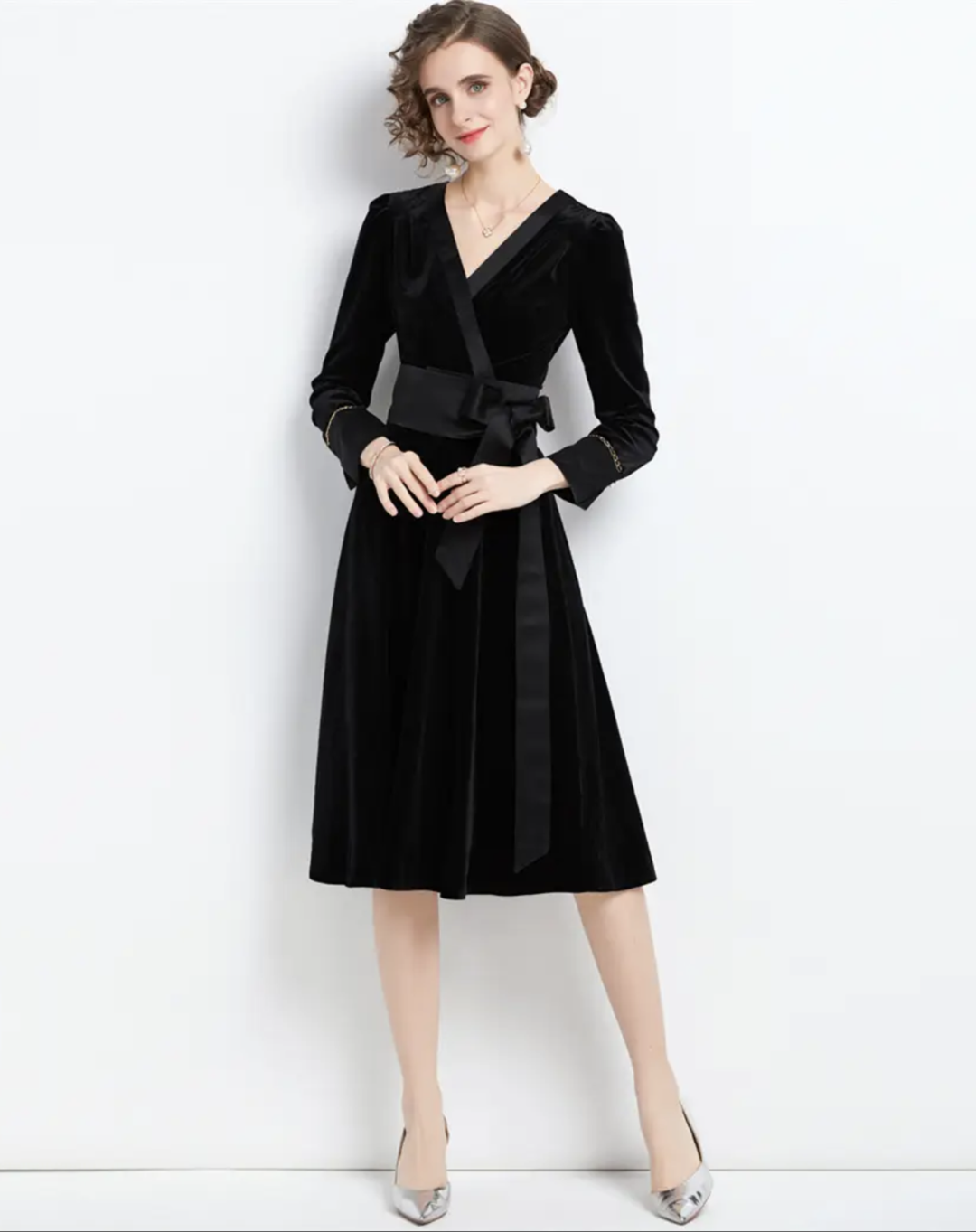 This little number is your new go-to for all things holiday. The midi length and long sleeves keep it elegant, with a v-neck and removable satin wrap sash, you will be the vision of feminine sophistication and style. Shop the Feeling Festive Velvet Dress.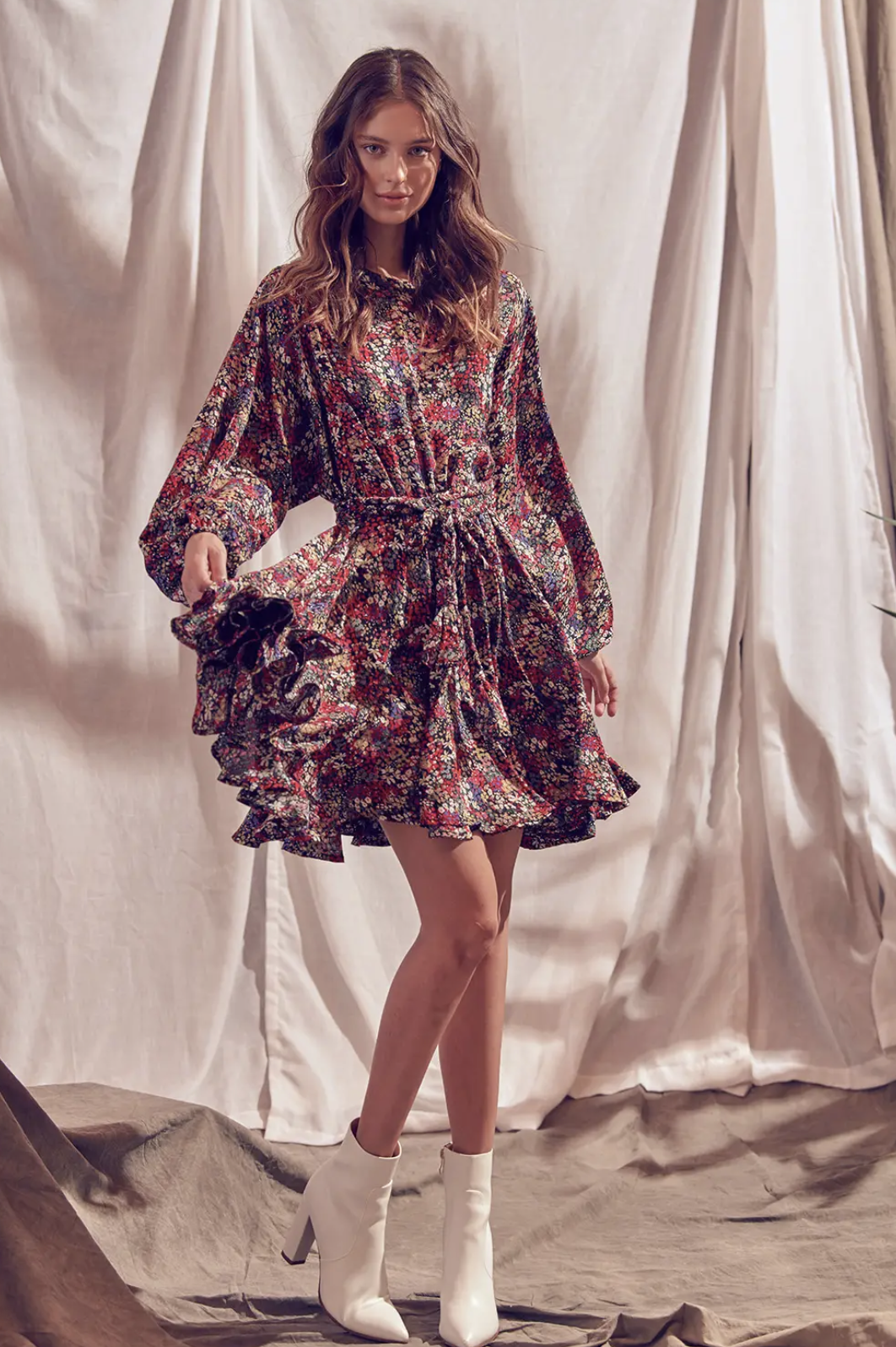 Feeling Flirty? We are too in the Feeling in Flirty Dress. This girly piece is SO easy to wear. It's feminine, and you can easily dress it up or down. The long sleeves, flouncy skirt, and sashed waist is flattering on anyone. Style this with boots, heels or even your favorite designer sneaker and dress it up with a statement belt. Add a fur vest for ultimate sophistication.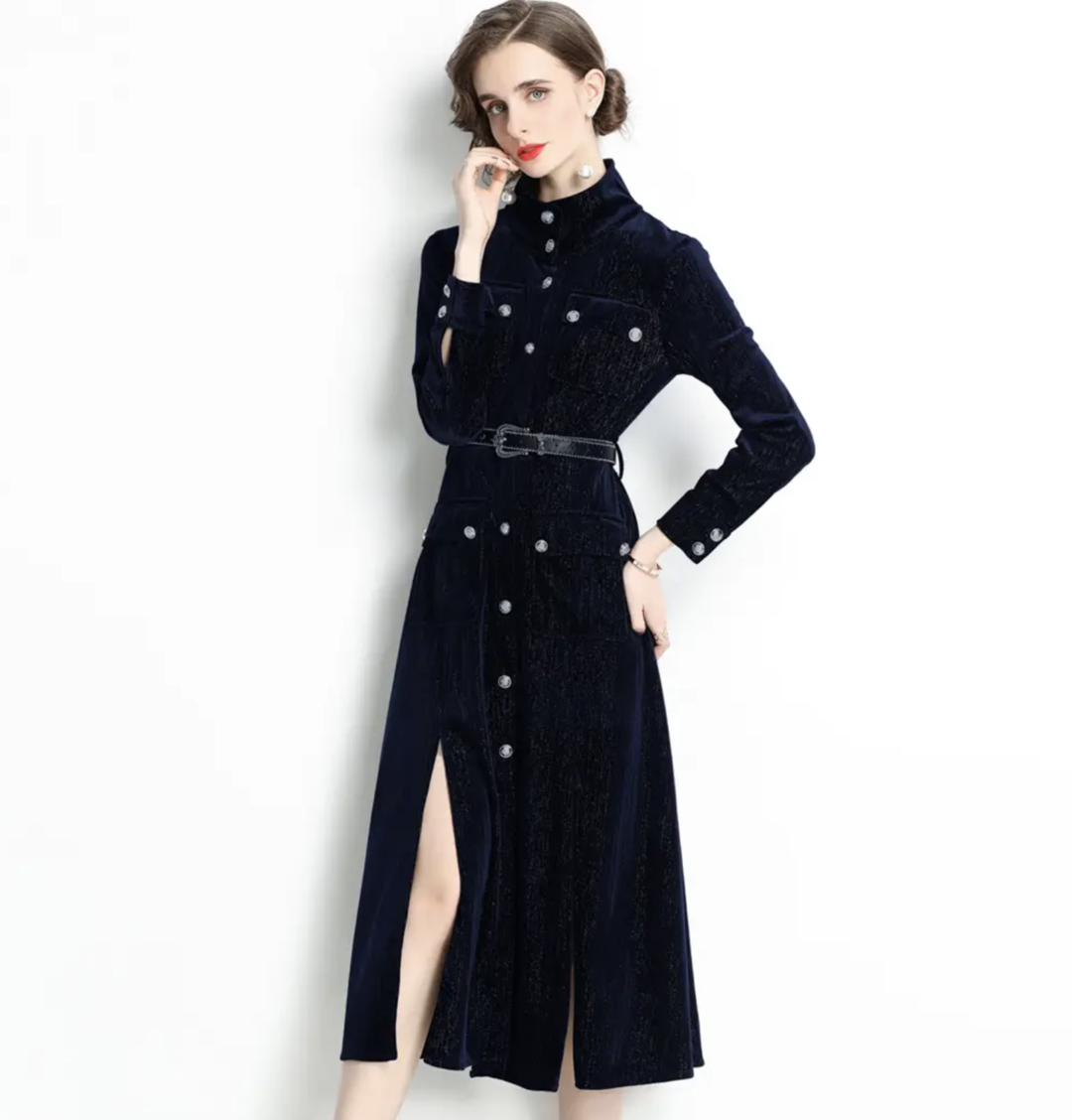 You won't have a blue Christmas in this fabulous number. We love how one of a kind this dress is! The military inspired buttons, high neck, and long sleeves give it a classic and powerful look, while the side slit on either leg adds a seductive touch. You will be the talk of the town in the She Wore Blue Velvet Dress.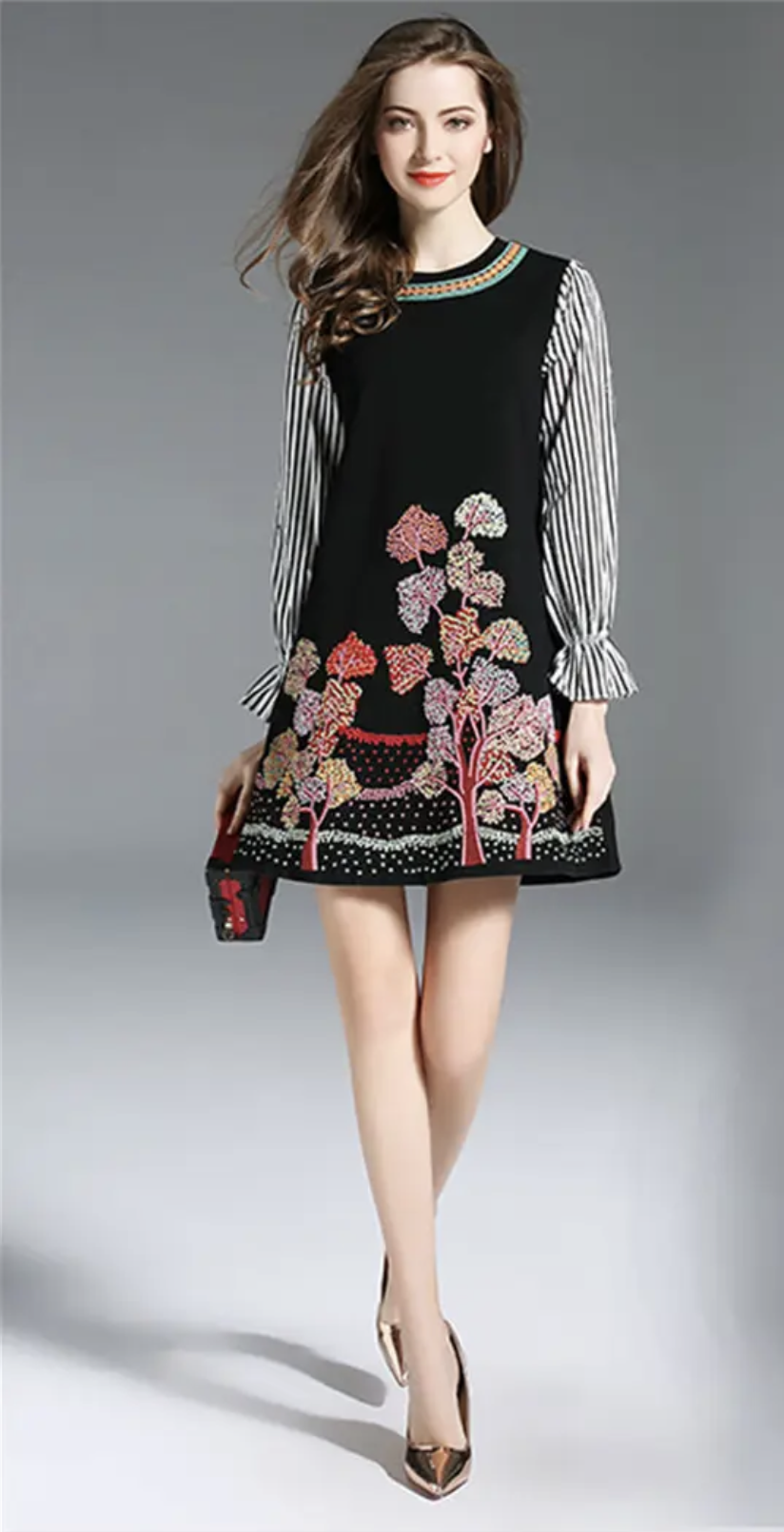 Is this not such a fun dress?! Playful + fun, this flirty number is an absolute head-turner when you walk into a room. The great thing about this piece… It's great for holiday parties from day to evening and works easily into the spring season as well. The colorful embroidery on an easy knit paired with with black and white striped sleeves is oh so eye-catching and distinct.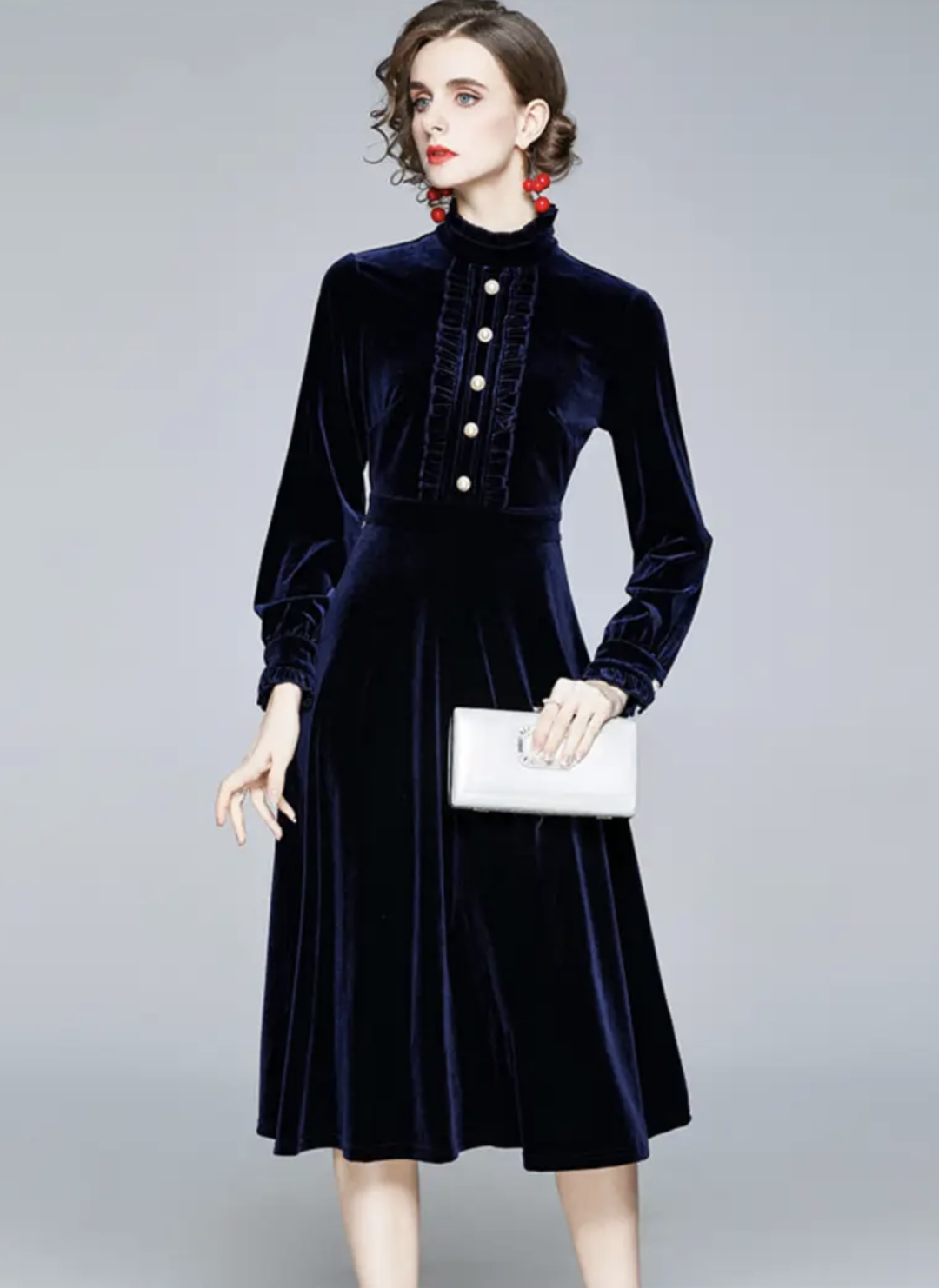 The Lady Like Velour Dress is just that, lady like! It is refined elegance at its finest. A high turtle neck with a ruffled buttoned bodice, long sleeves and midi length all in a gorgeous navy velvet makes this a luxe piece you will have for years to come. It's truly timeless.
BELOVED BLOUSES & BODYSUITS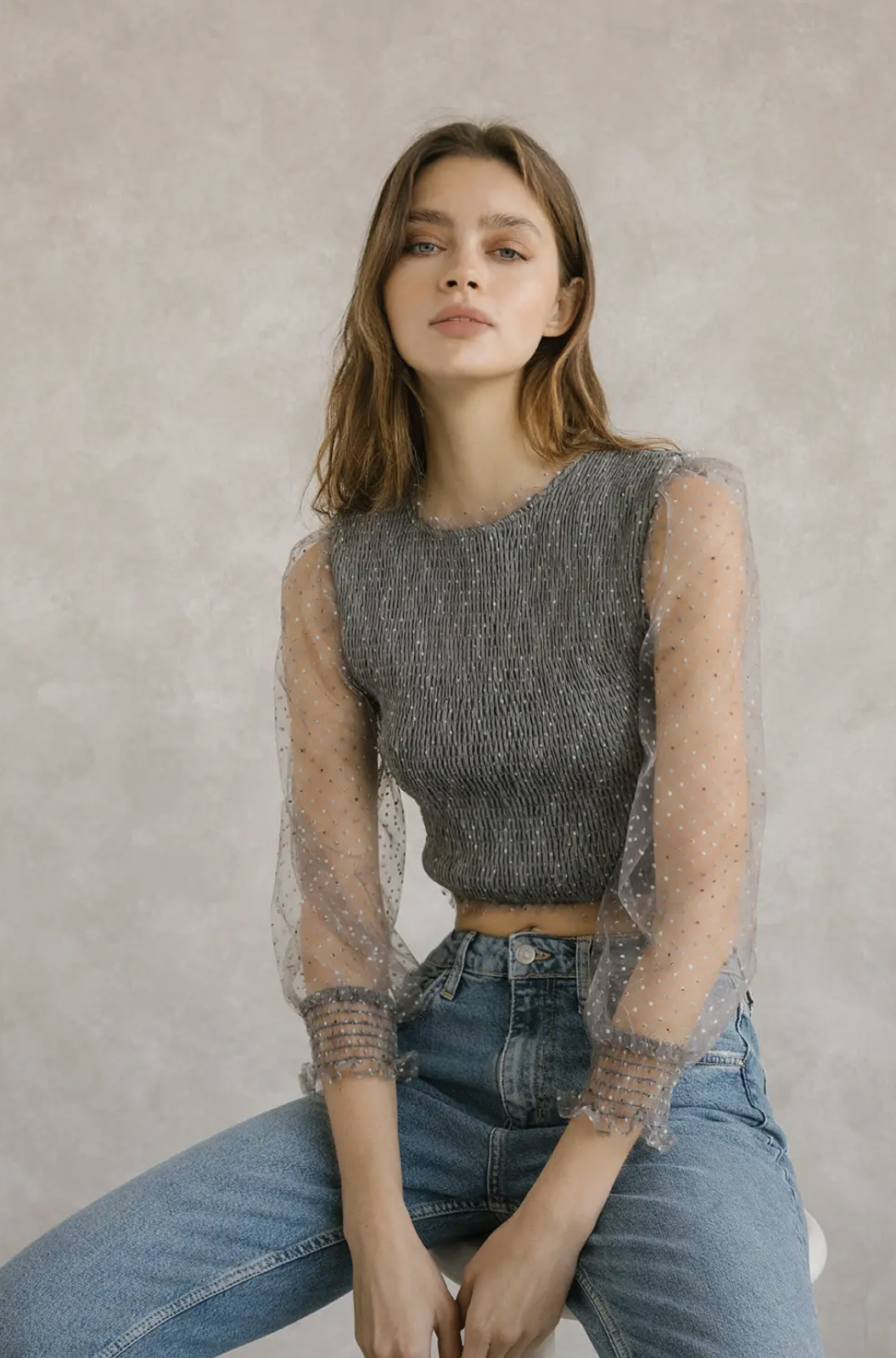 Take the Confetti Daydream Top from Christmas to New Years. It's truly feminine, with a stylishly smocked twist. You'll be the only one rocking this fantastic little number. Amazing with a silky midi skirt, high waisted trousers or even jeans if you're feeling casual, it might be the perfect top.
GLAM is the word that comes to mind when we see the Dancing In The Moonlight Bodysuit. We adore this bodysuit for the holidays and well past them too! Style this out with a sparkly skirt, sky high heels and your favorite statement accessories for any holiday party. Then take it into the New Year and beyond with jeans and boots.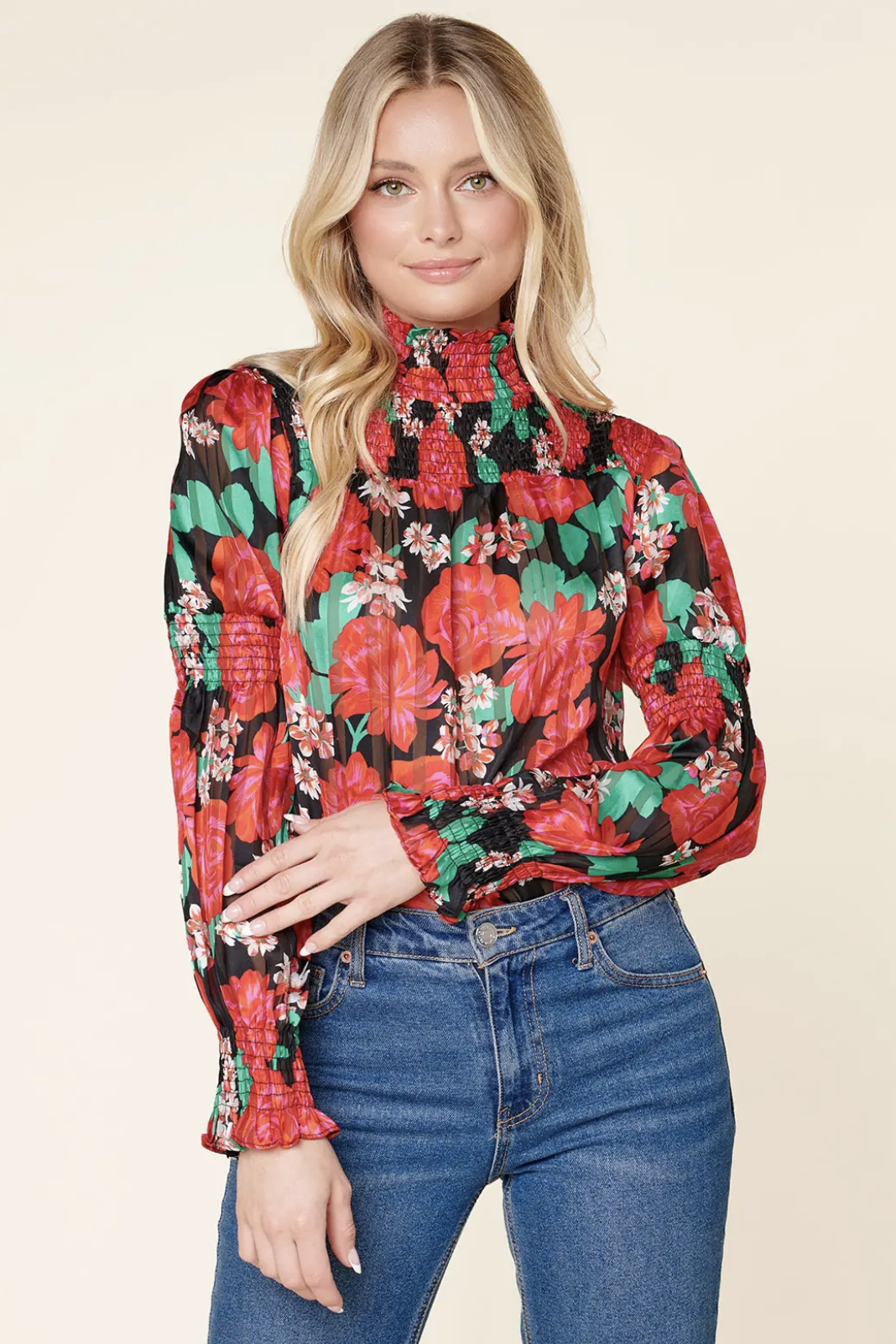 Festive, fun, + fab are the perfect words to describe the Rosabella Blouse. This festive floral print is bold, eye-catching and your new Christmas top. We adore the smocked detailing and this blouse's easy going, yet super chic style.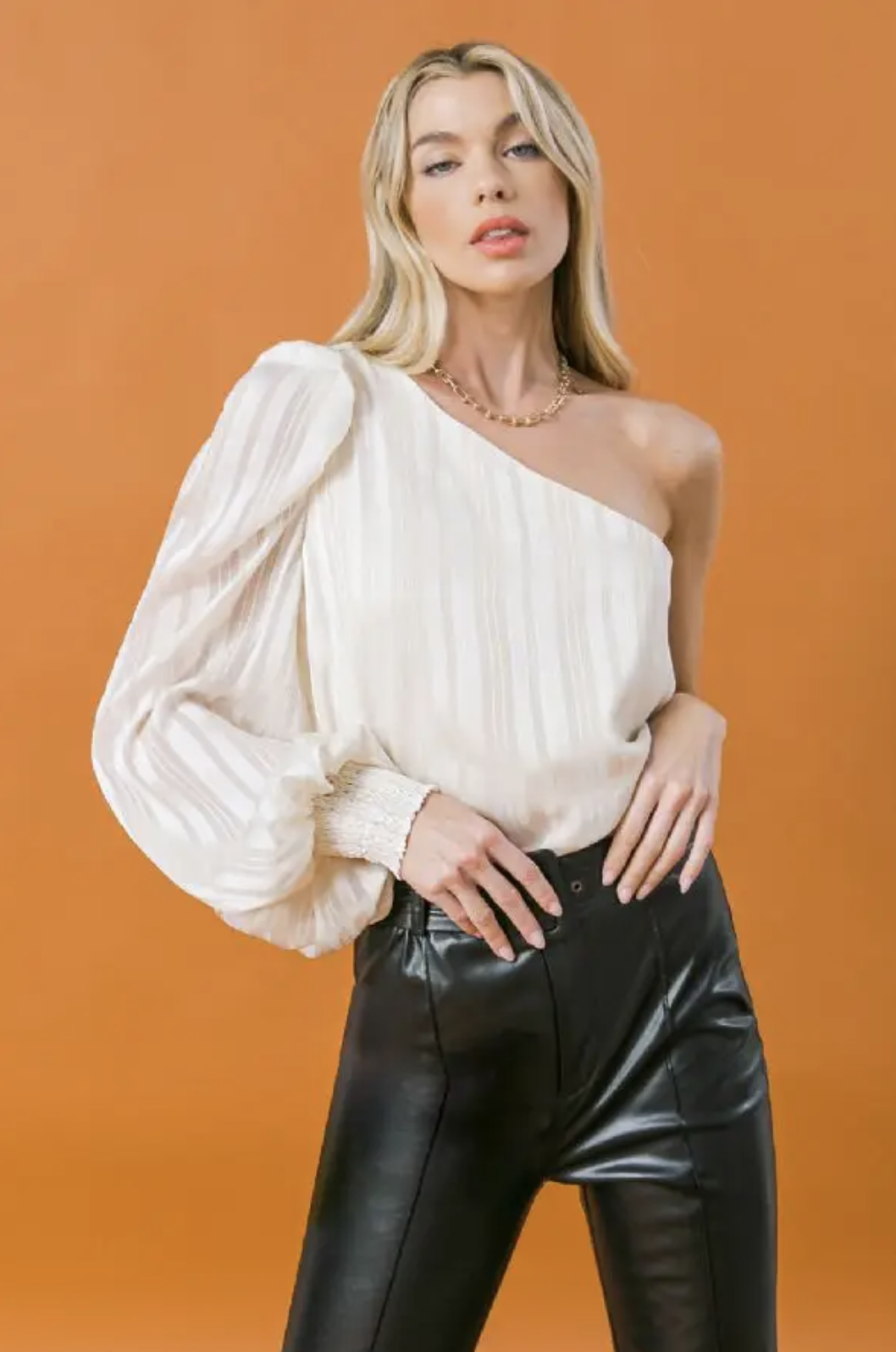 The Afterglow Bodysuit is your New Years go-to for sure. This one shoulder number features an ivory striped fabric and voluminous sleeve that is elegant, sexy, and stylish. Pair it with leather pants, statement jeans, a fab skirt. The possibilities are endless with this show-stopping instant classic.
STATEMENTS TURNED STAPLES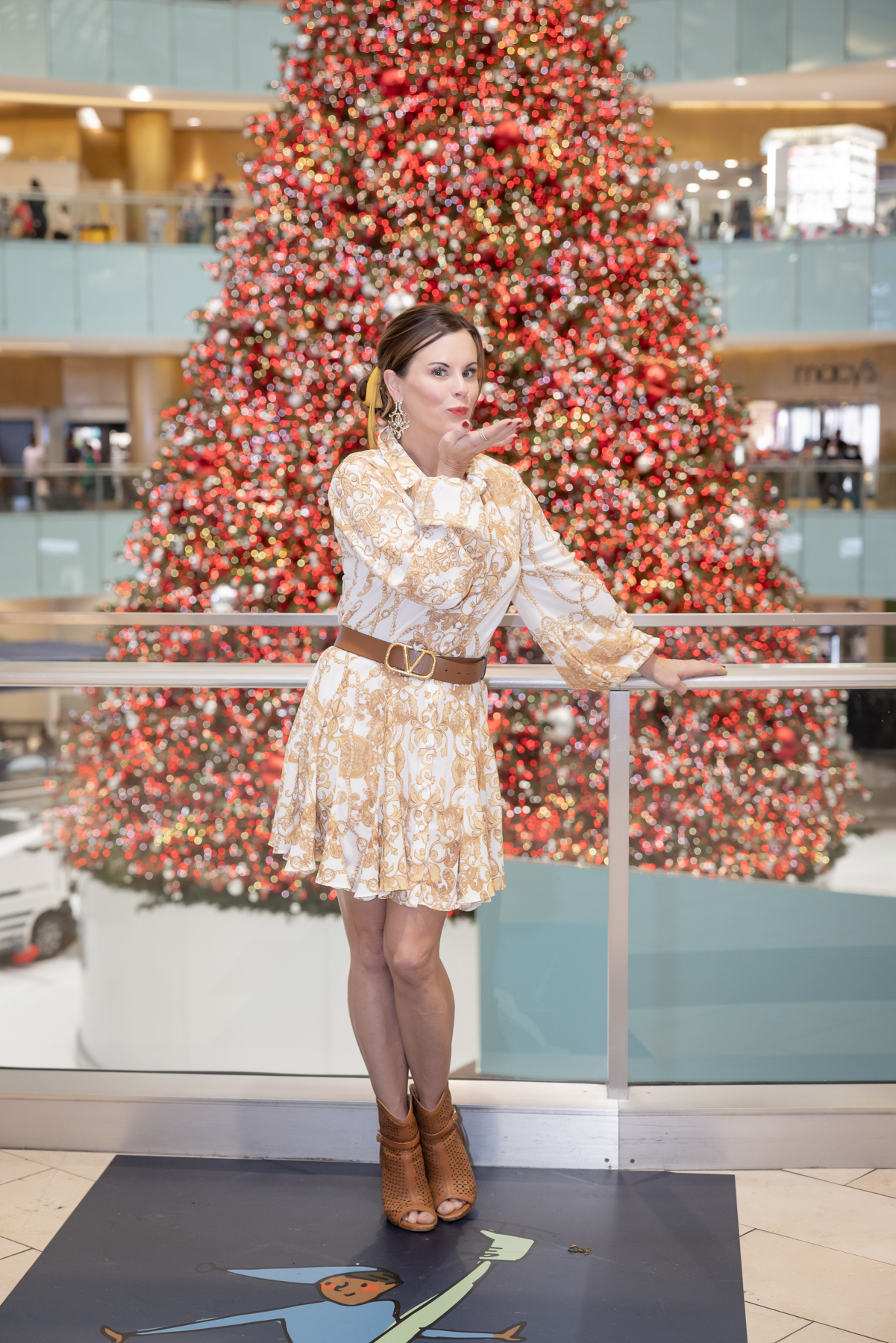 PIC OF YOU IN GOLD CHAIN DRESS. We love a dress that is this easy to wear with a show-stopping print. The Gold Rush Dress is just that… Style it with the sash belt in the same print, or you can take a style note from our EIC and switch it out for your favorite statement belt and fab heels. Classic glamour is always in style no matter the season.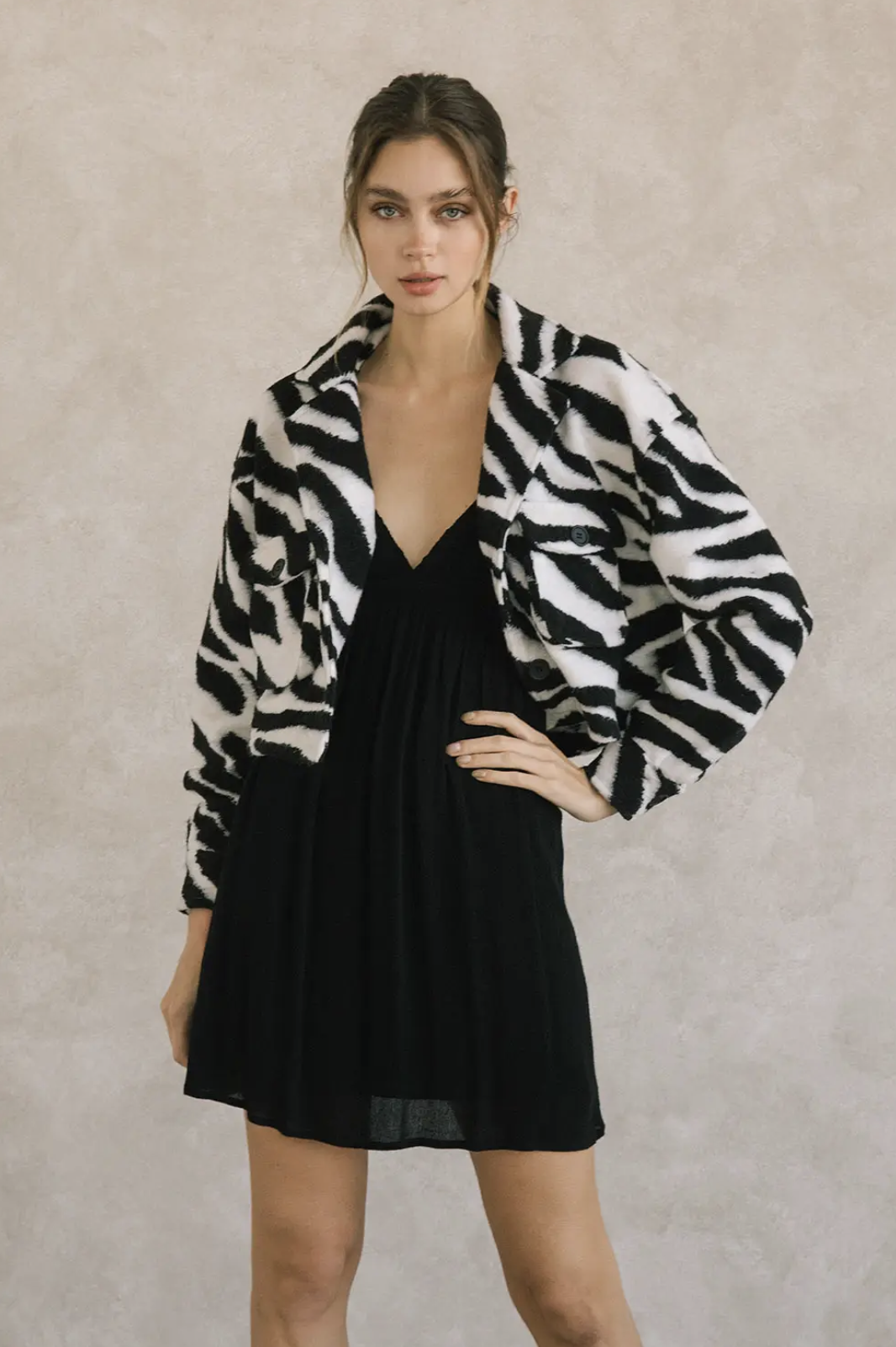 There's really nothing like a cropped, patterned jacket to transform any outfit. The Born to be Wild Cropped Jacket will amplify any look you want to rock this season and beyond. Did we mention it is also super warm and cozy for those chilly winter nights. Dress it up or down, it's an instant winter wardrobe go to this year.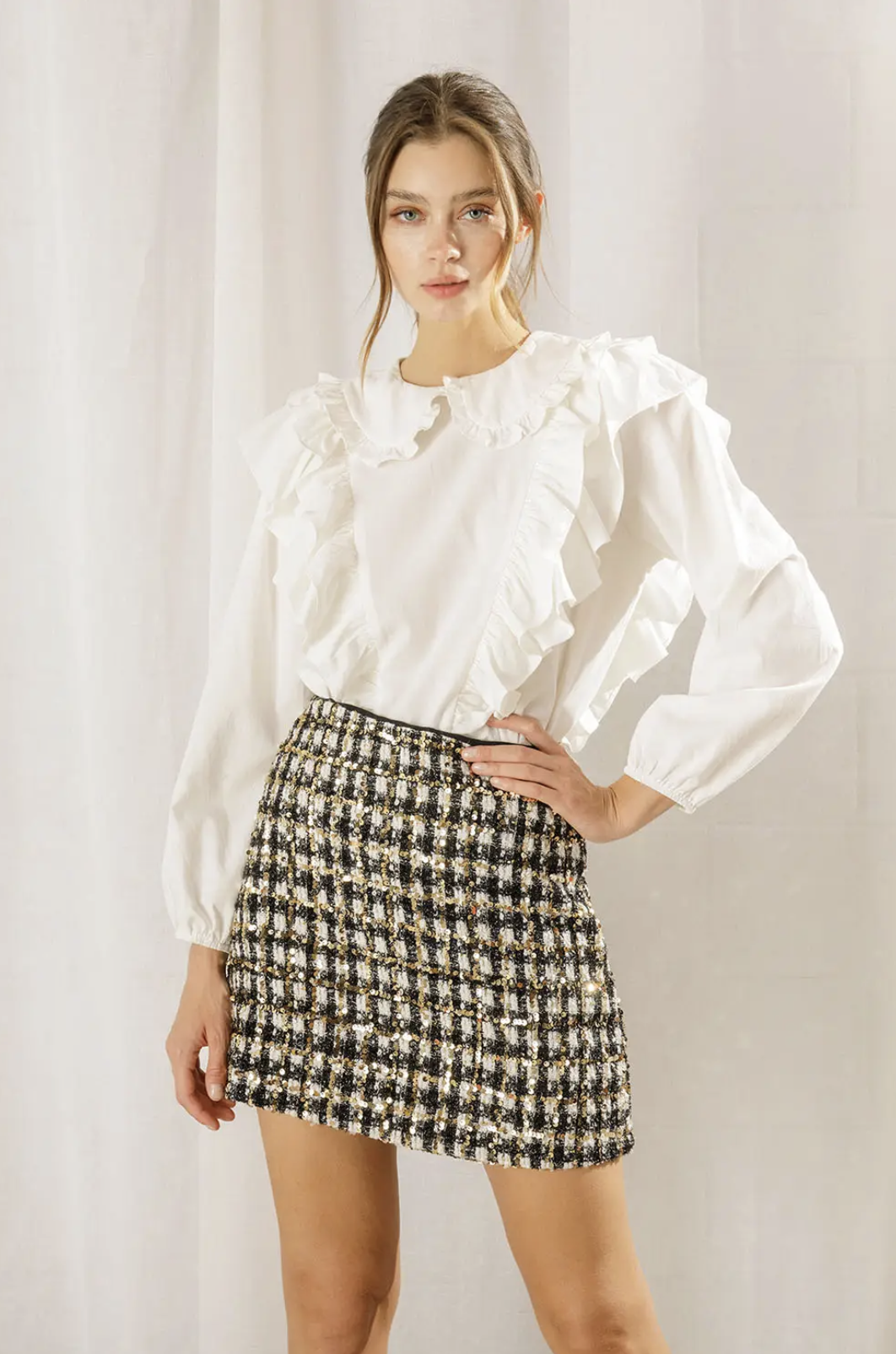 This may be our favorite piece this season. The All You Tweed Is Love skirt is glam + fab and has a fun twist with the black and white tweed, and adorned with gold sequins. Perfect for Christmas Eve dinner with a gorgeous white blouse, tights and booties. We honestly can't get enough of this one!
SWEETER IN SWEATERS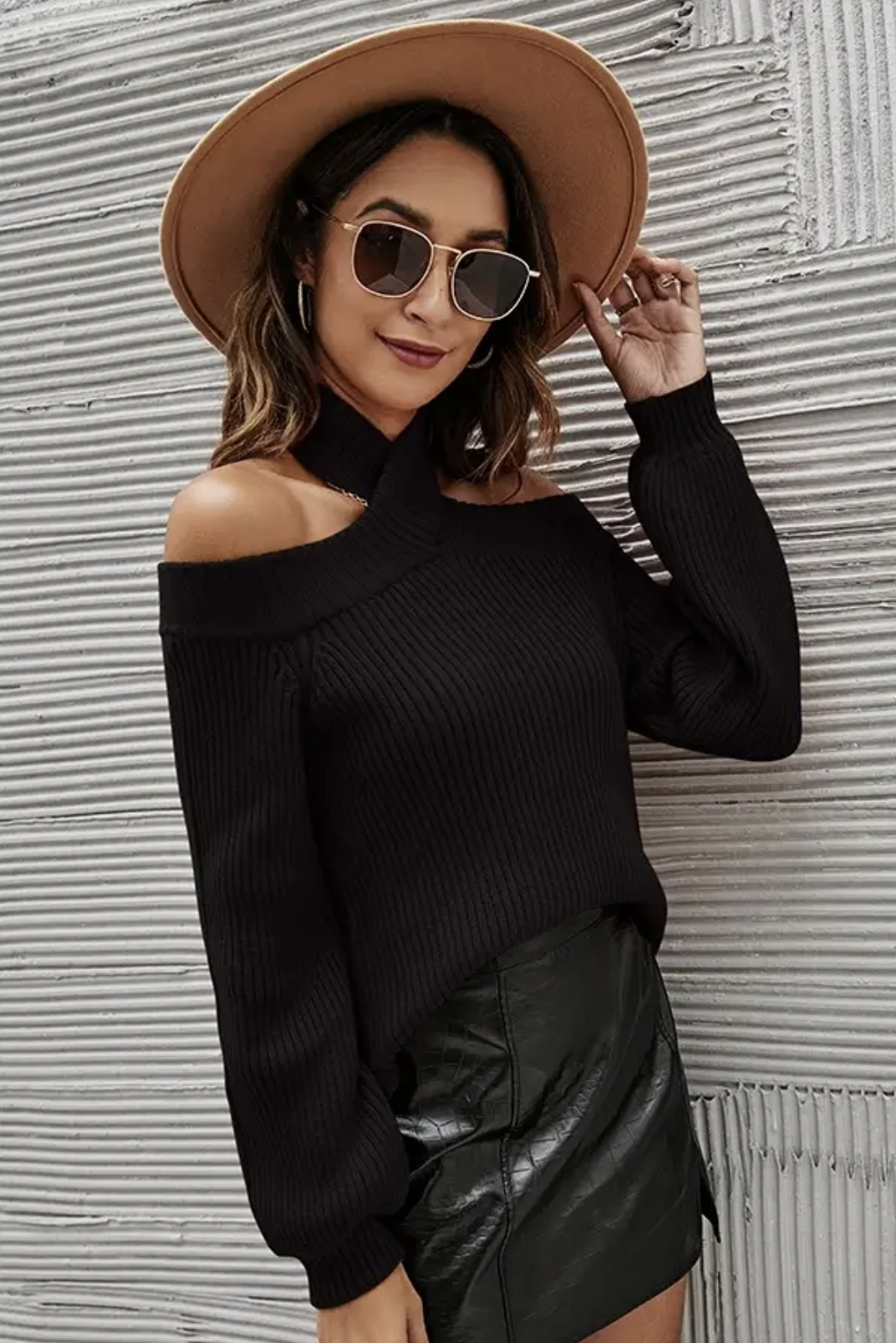 A black sweater with a twist? Count us in! We love a staple with a little pizazz, and this little number is no different! Style our Hot Commodity Sweater twith leather, denim, sparkles, you name it! This sweater works for you!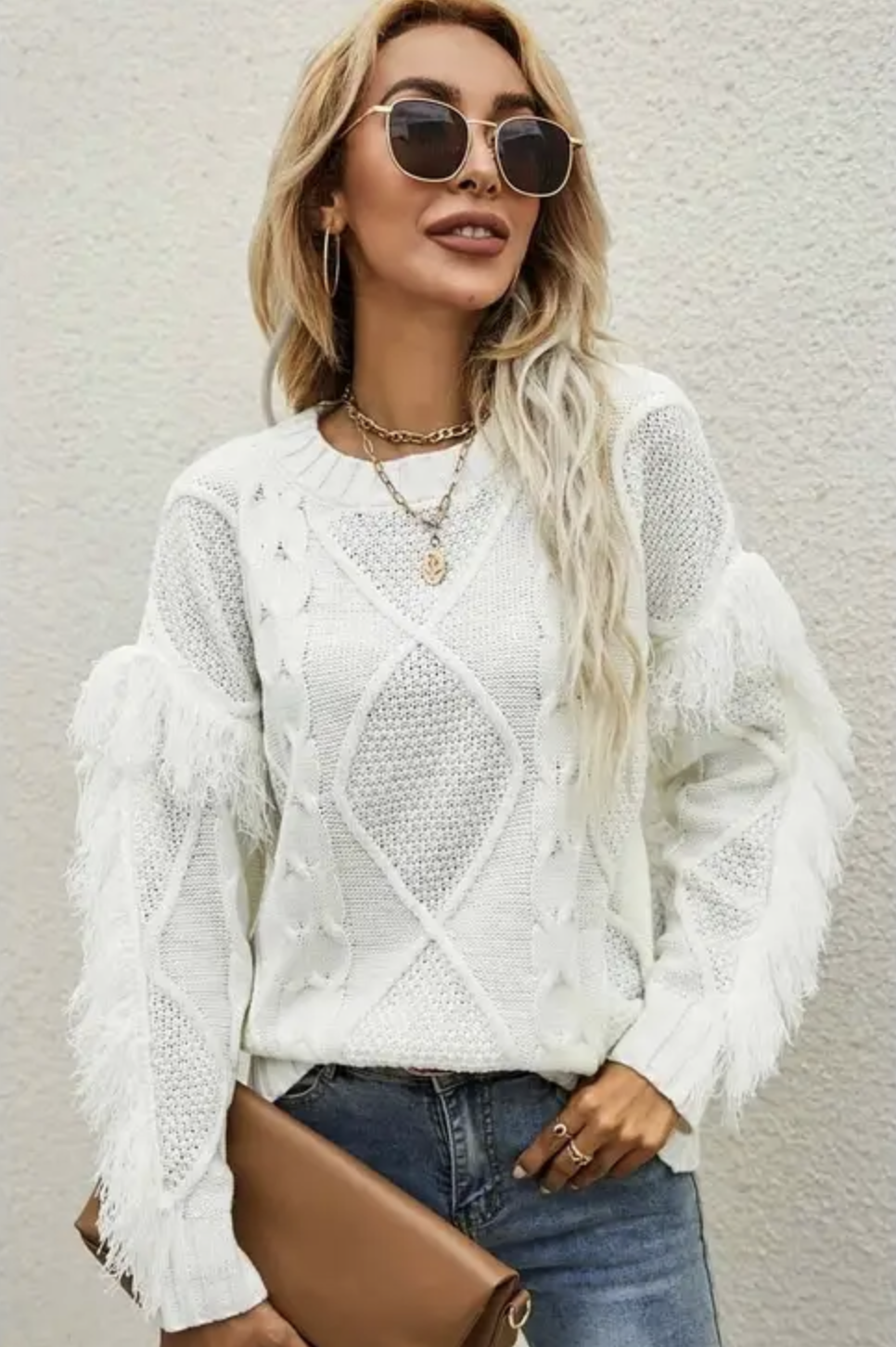 The Apres Cable Knit Tassle Sweater is as snuggly as it is adorable. It's great with jeans, or pair it with winter white trousers and booties for completely elevated, head-turning style.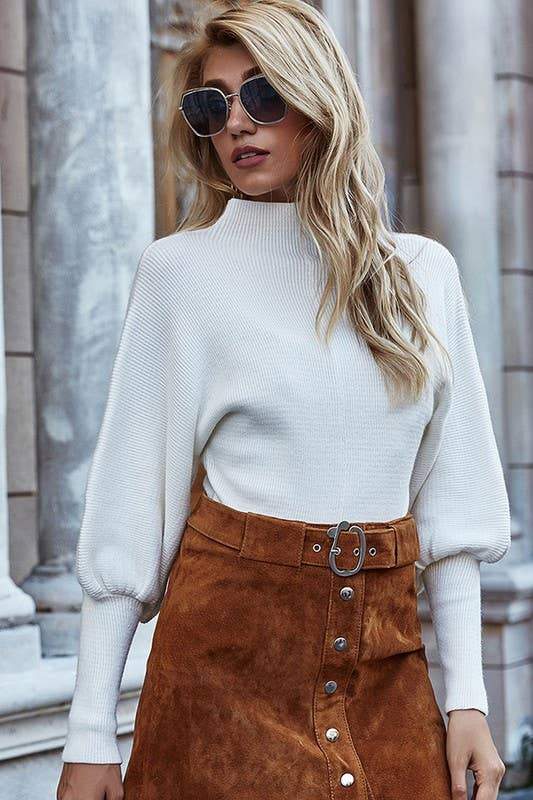 Staple sweaters are a must!, and the Charleston Sweater and the Game on Sweater are just that. You need a white and a grey staple sweater in your closet to style out fabulous looks during the winter season, and these two staples are easy, adorable and affordable!