It's no secret I have a textile obsession, but did you know that textiles are one of the KEY elements in making your space look and feel truly designer? They are one of the quickest and easiest ways to change the entire aesthetic of a room. Textiles do for your furniture what paint does for your walls. Check out this week's episode of The Fielder Report where I share some pro tips on ways to refresh your room, create a layered look, and curate the perfect space to enjoy with simple textile inspo.
Cozy Climates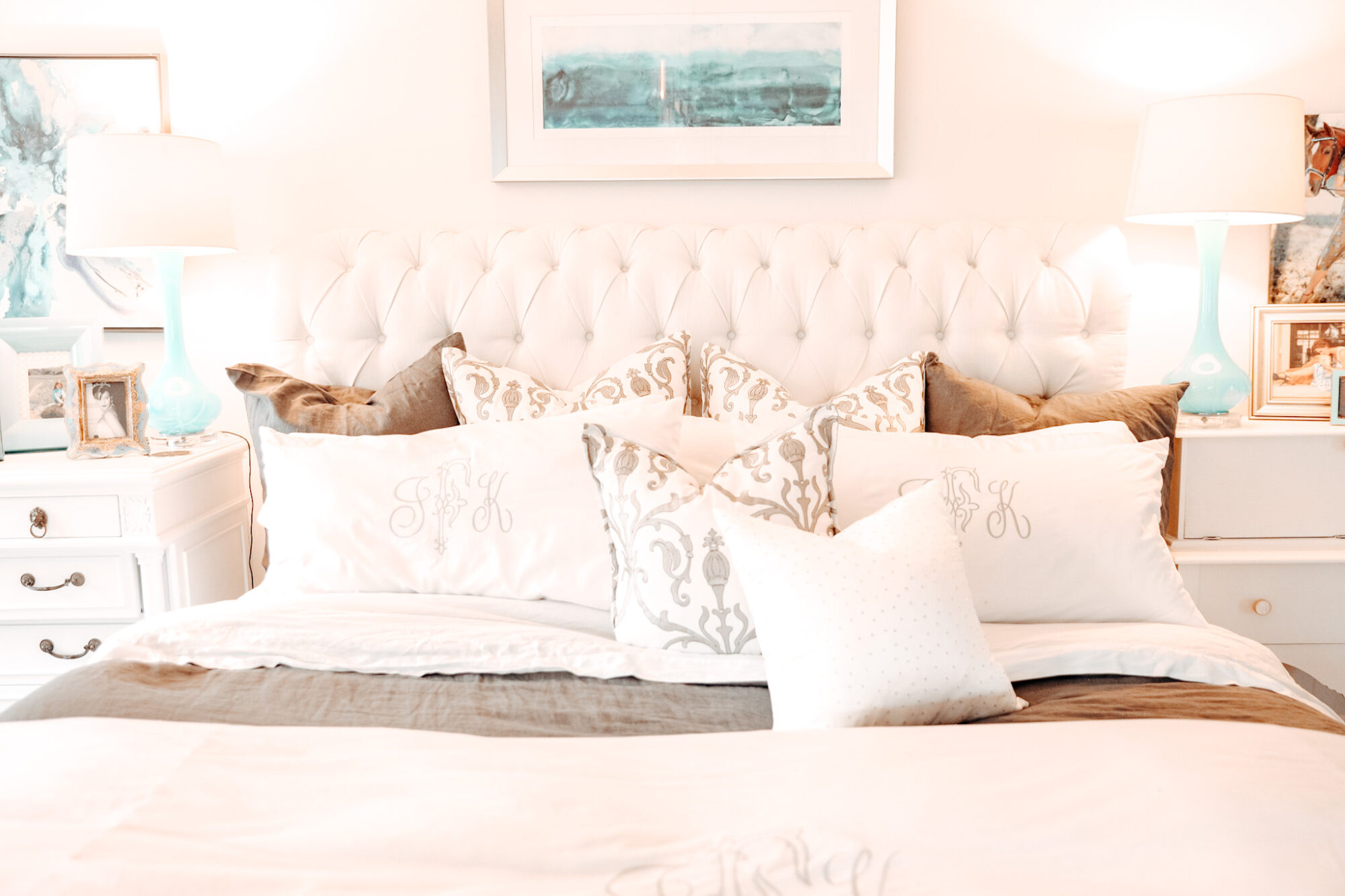 A beautifully soft and inviting room is essential to our happiness and well being, especially this time of year and now more than ever. Our homes are our safe places above all else at the moment and making beautifully appointed spaces with textural and inviting fabrics and details is a key to create the perfectly designed room.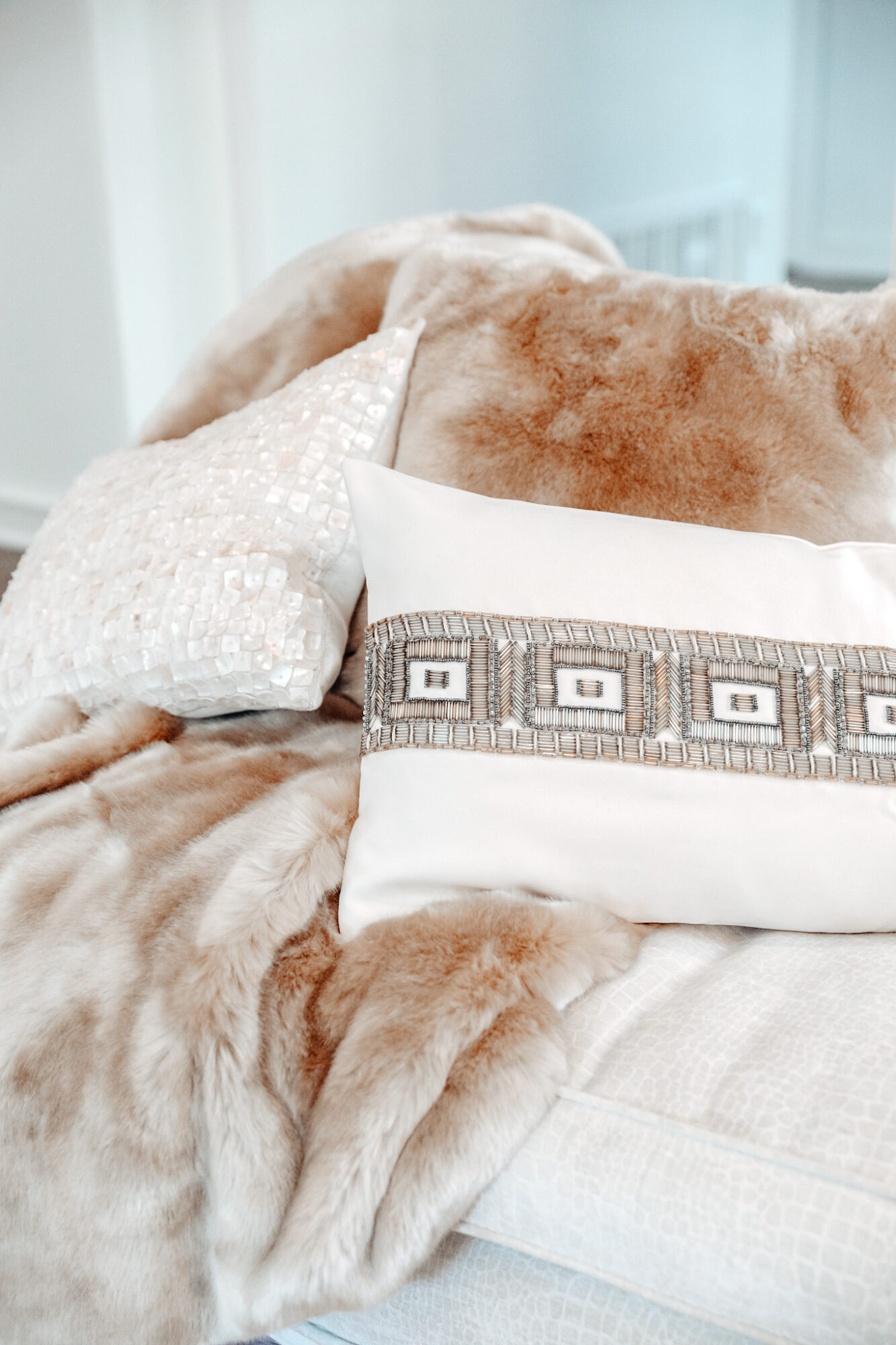 From bedrooms to libraries to living rooms, there are subtle ways to create soft and inviting layers that look beautiful and are joy to live in for everyone in your household.
Textural Transformation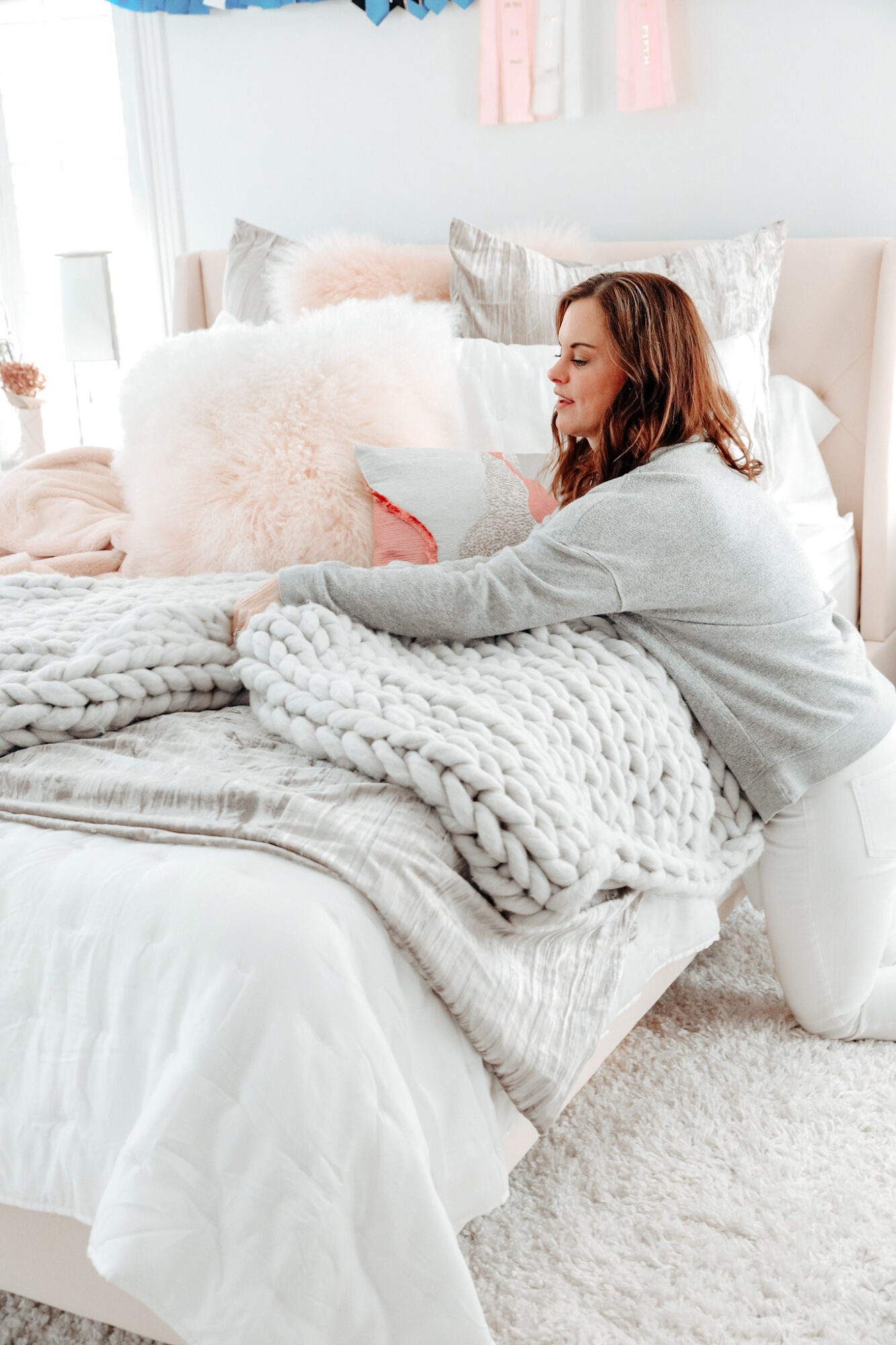 Little details really do make a beautiful impact. Gorgeous pillows, monogrammed towels, soft linen (my favorite and most important element when it comes to my personal bedding), layers of edited patterns that correspond perfectly.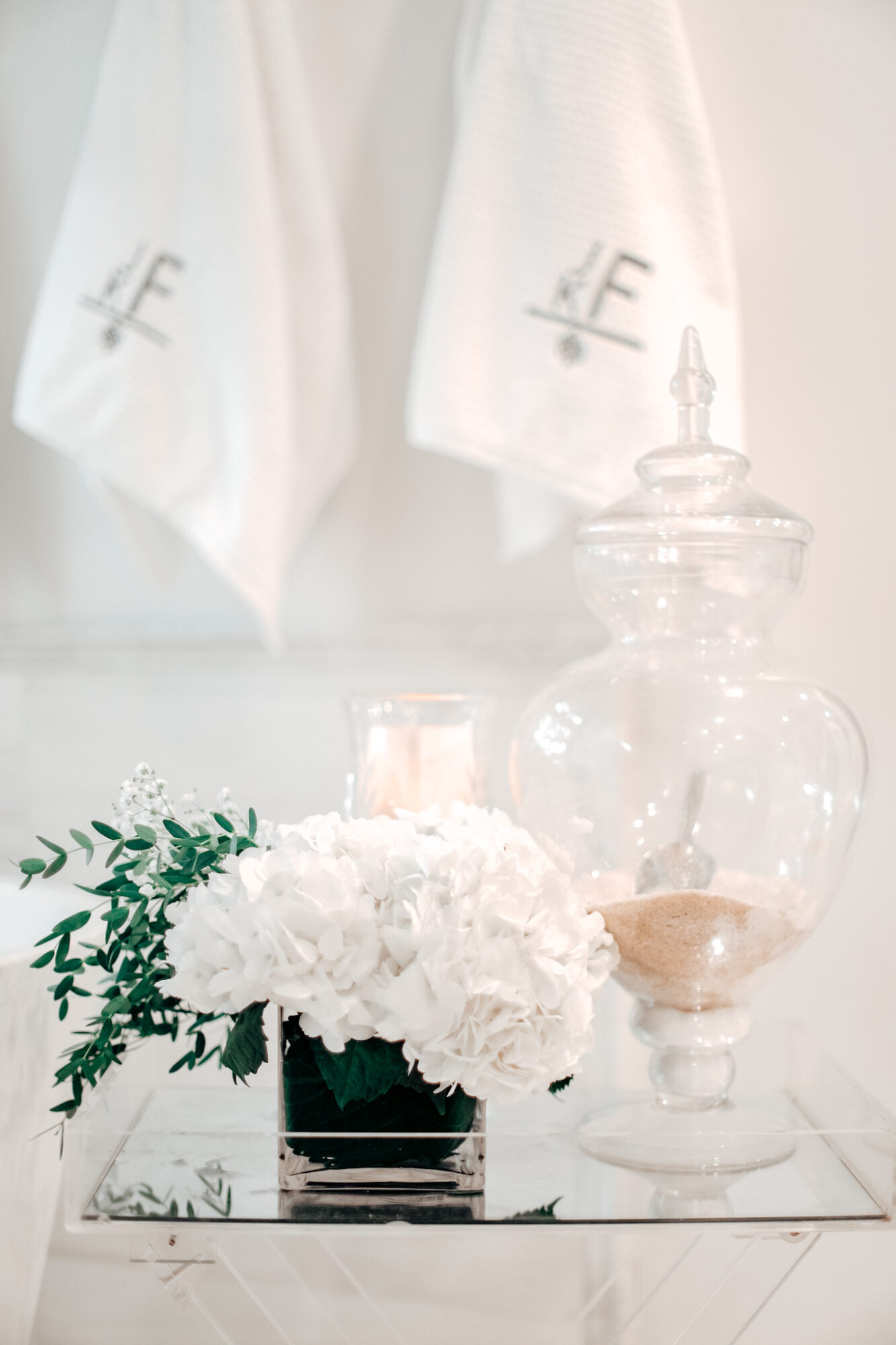 It's definitely all the small things that create extraordinary spaces.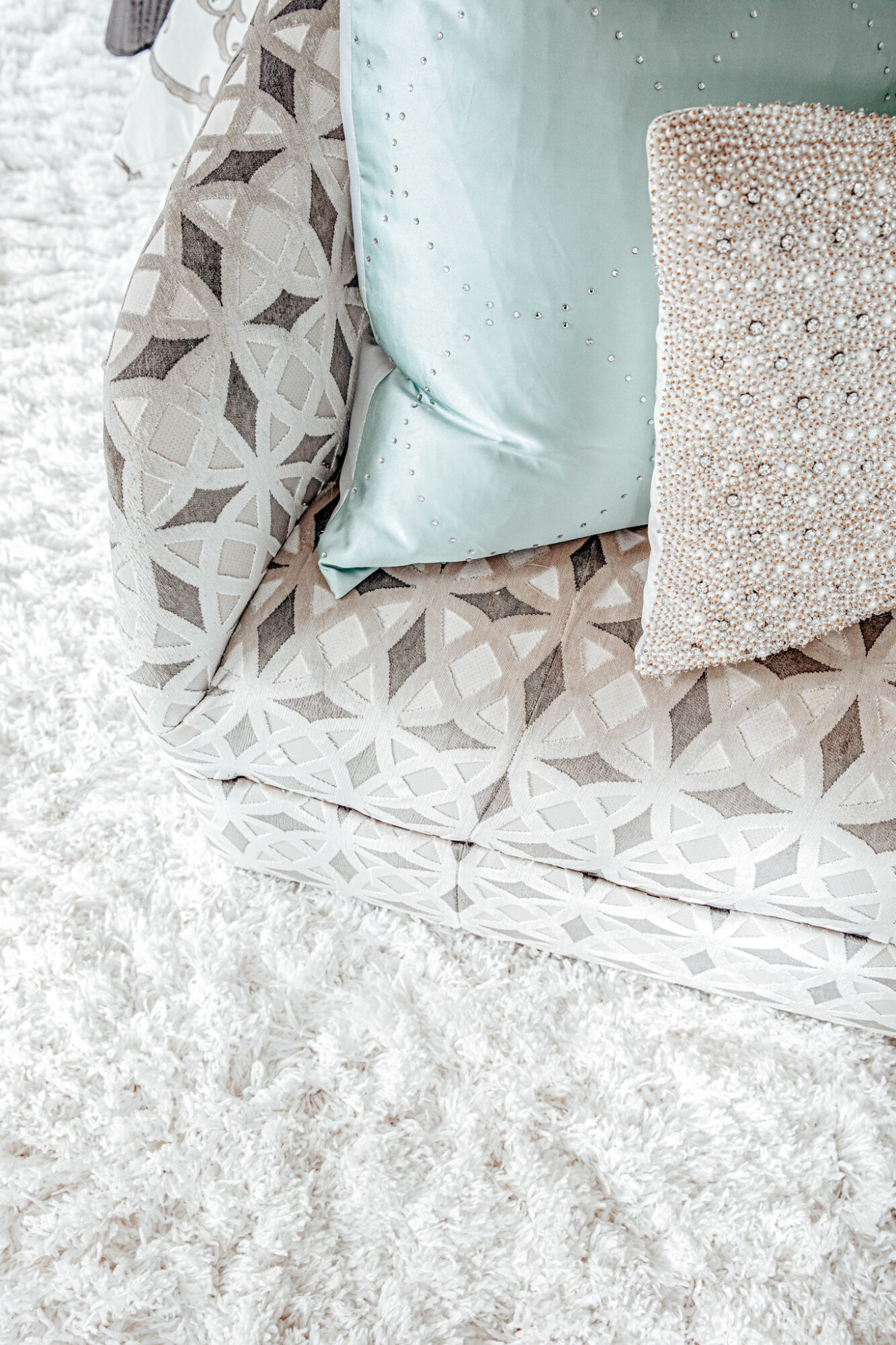 Design Direction
Knowing the style of your room and what you want to see in the end result is key before you start incorporating the proper elements to create your vision.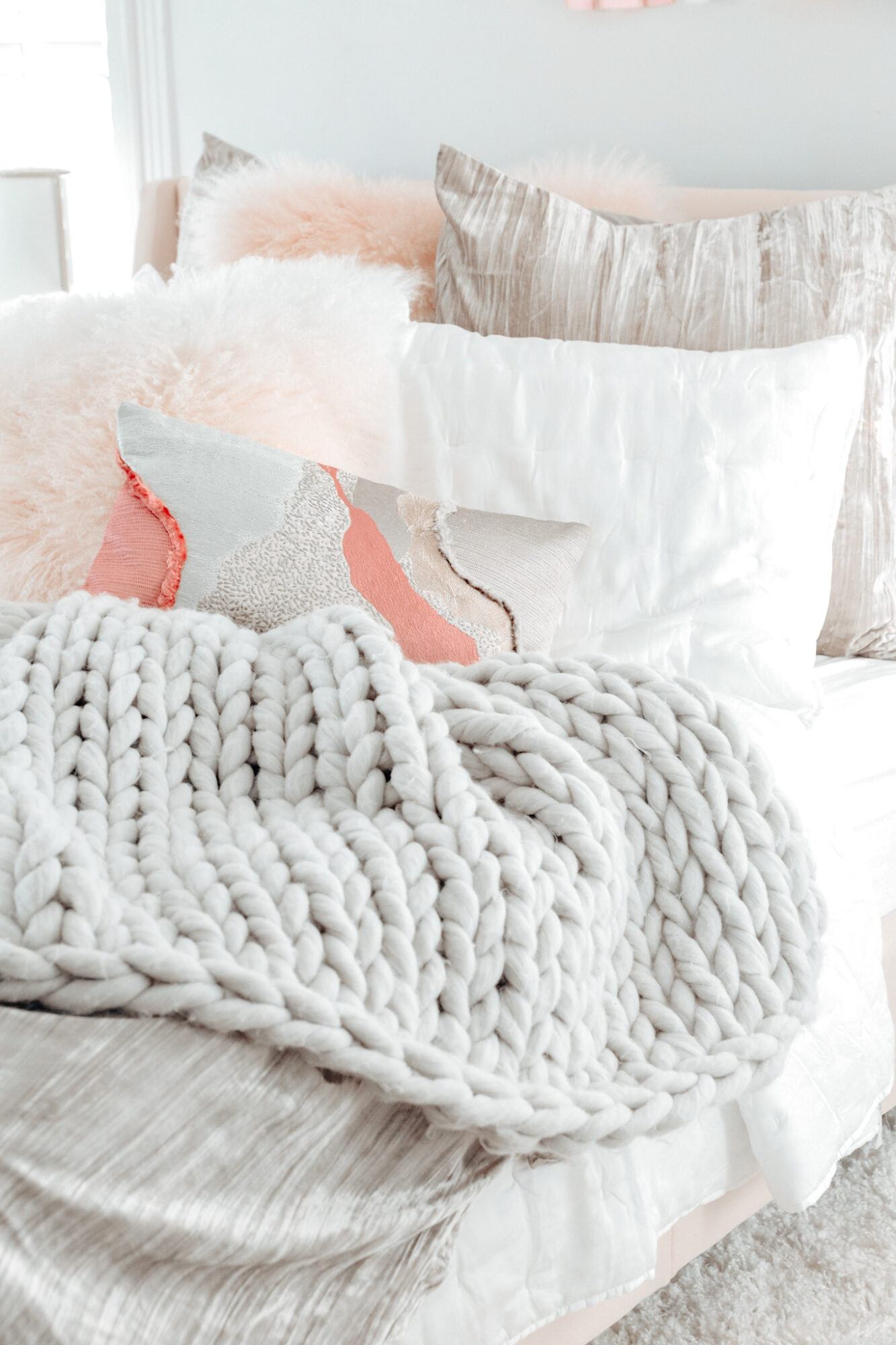 Modern, boho, glam, vintage…no matter your style, your fabric choice is going to be what ties the entire room together and truly achieves that look and feel that you are aiming for. Utilize Pinterest! It's always inspiring and proves to be a great design tool that you can use to optimize results in your next project.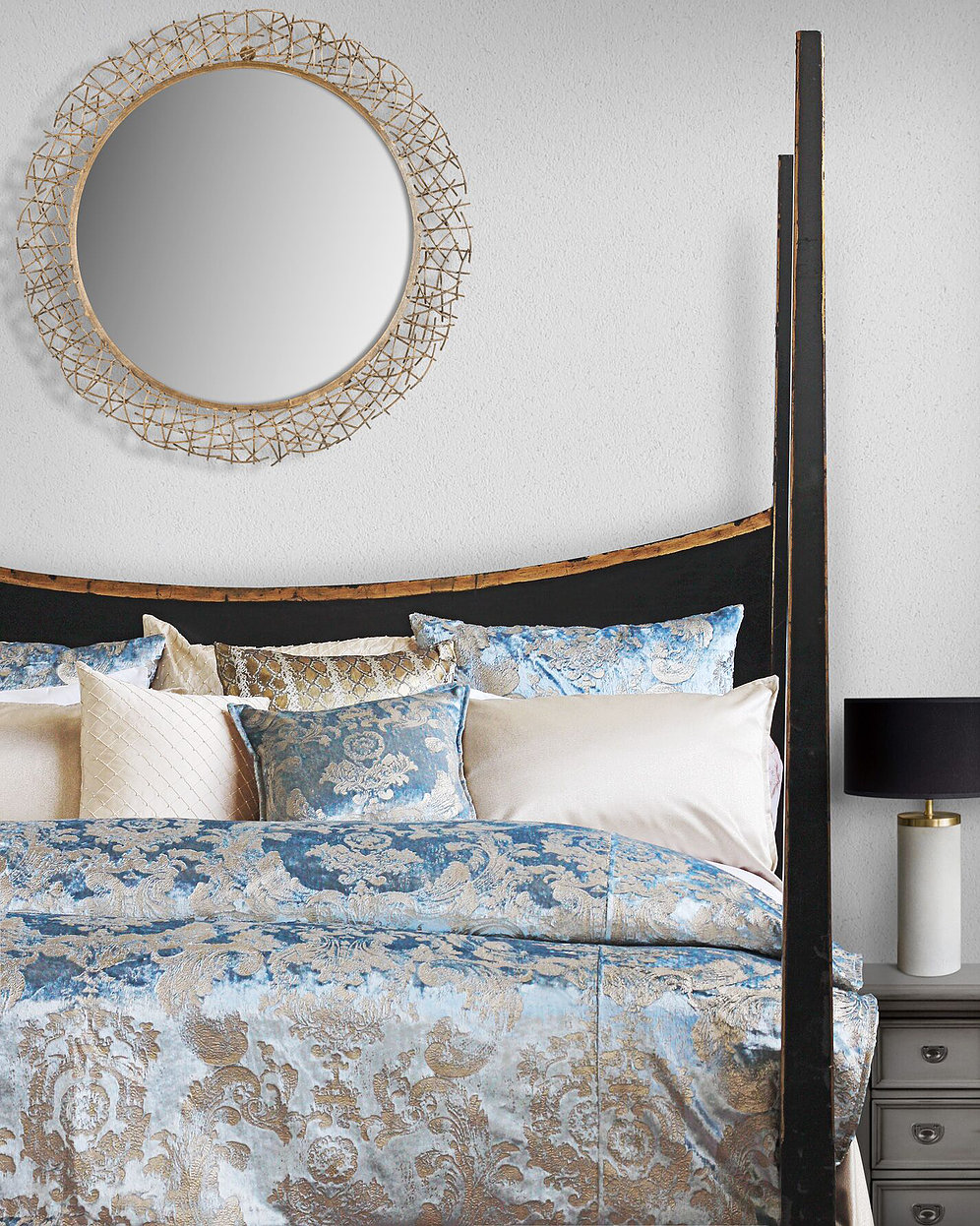 Mix + Match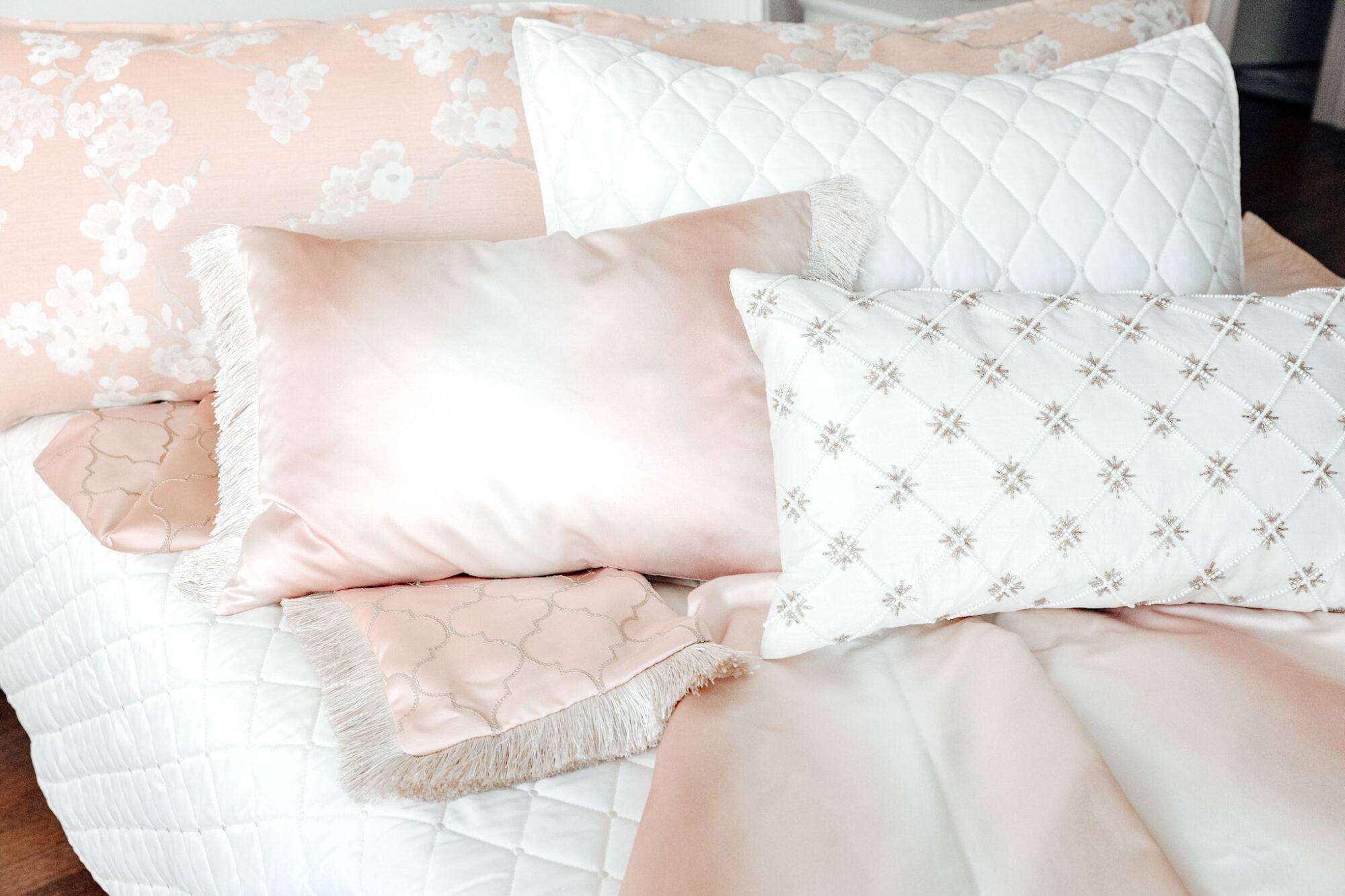 An element to keep in mind is your desired color palette. The palette is such an important element which ties everything together.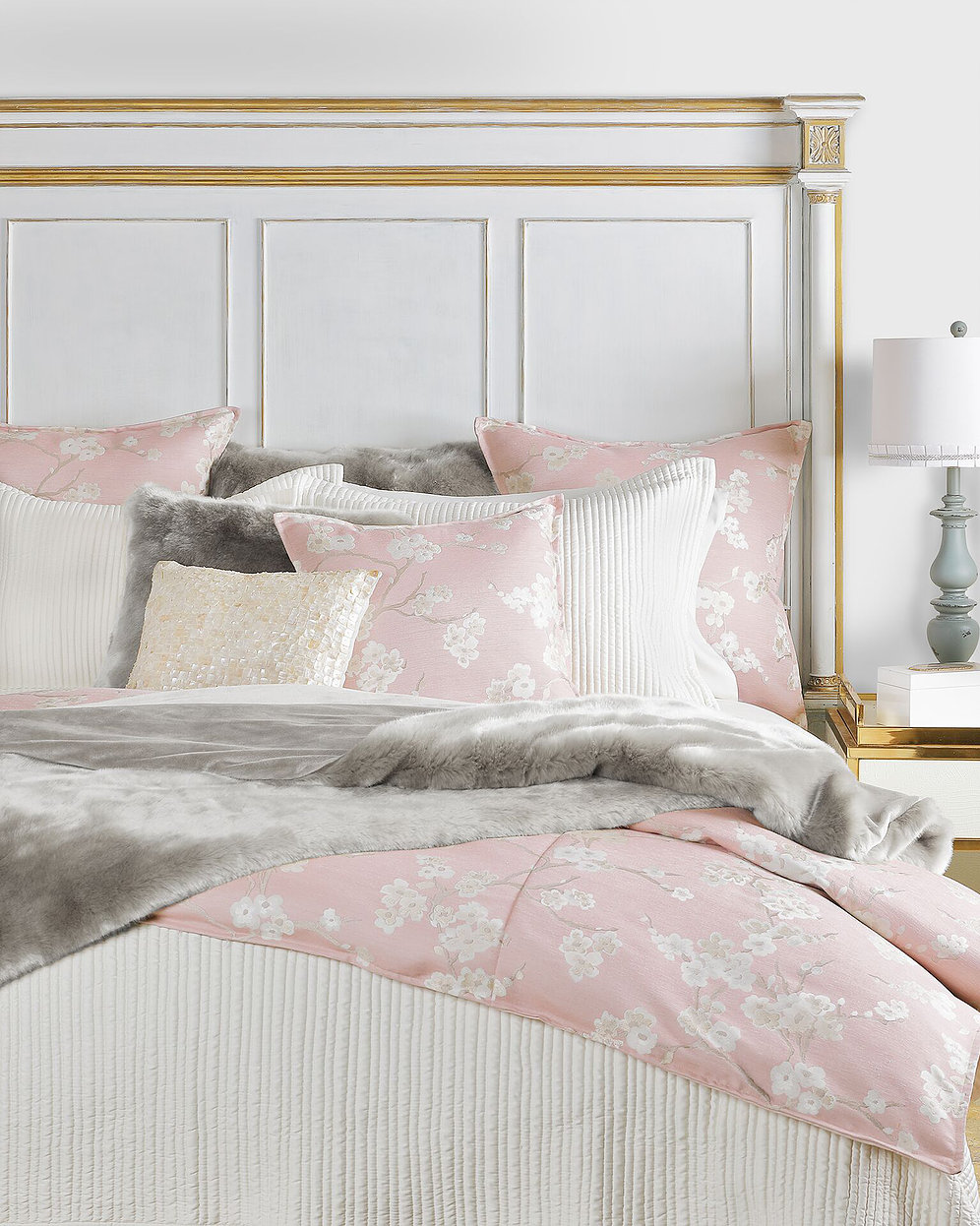 Finding fabrics you adore with texture and pattern that come together to create gorgeous spaces can take a bit of time and effort, but the end result is so worth the time spent and makes your room that much more special. It's your own personal oasis.
Revive + Refurbish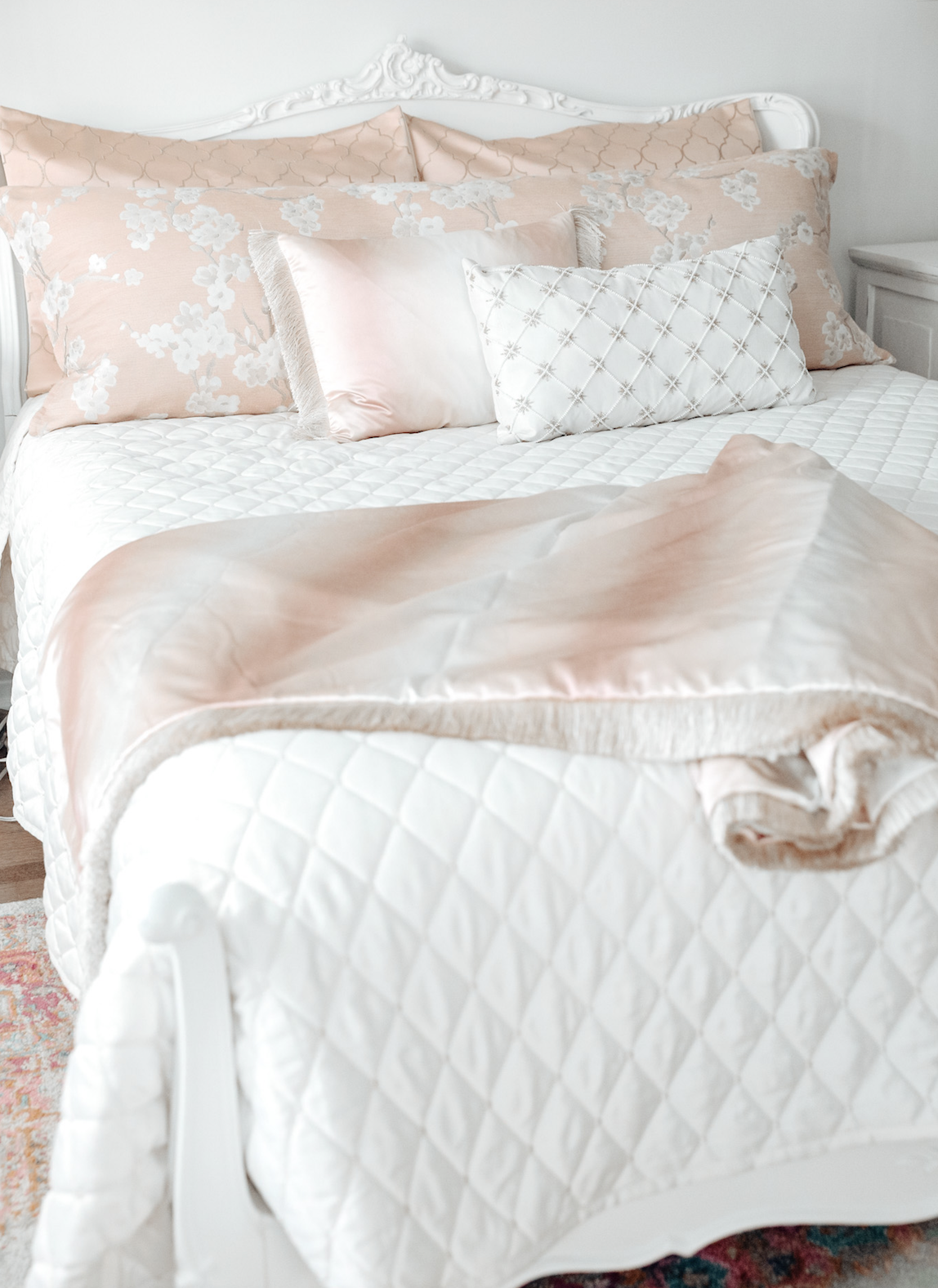 Sustainability is a key element in today's culture. It's great for the earth, your home, and is a key way to reinvent pieces you really love. Utilizing pieces you already love and adore is also good for your soul. A quick layer of paint and a simple reupholstery will transform just about anything. From a tired feeling antique to a new statement piece, reinventing older pieces of furniture is a fantastic way to curate one of a kind pieces throughout your home.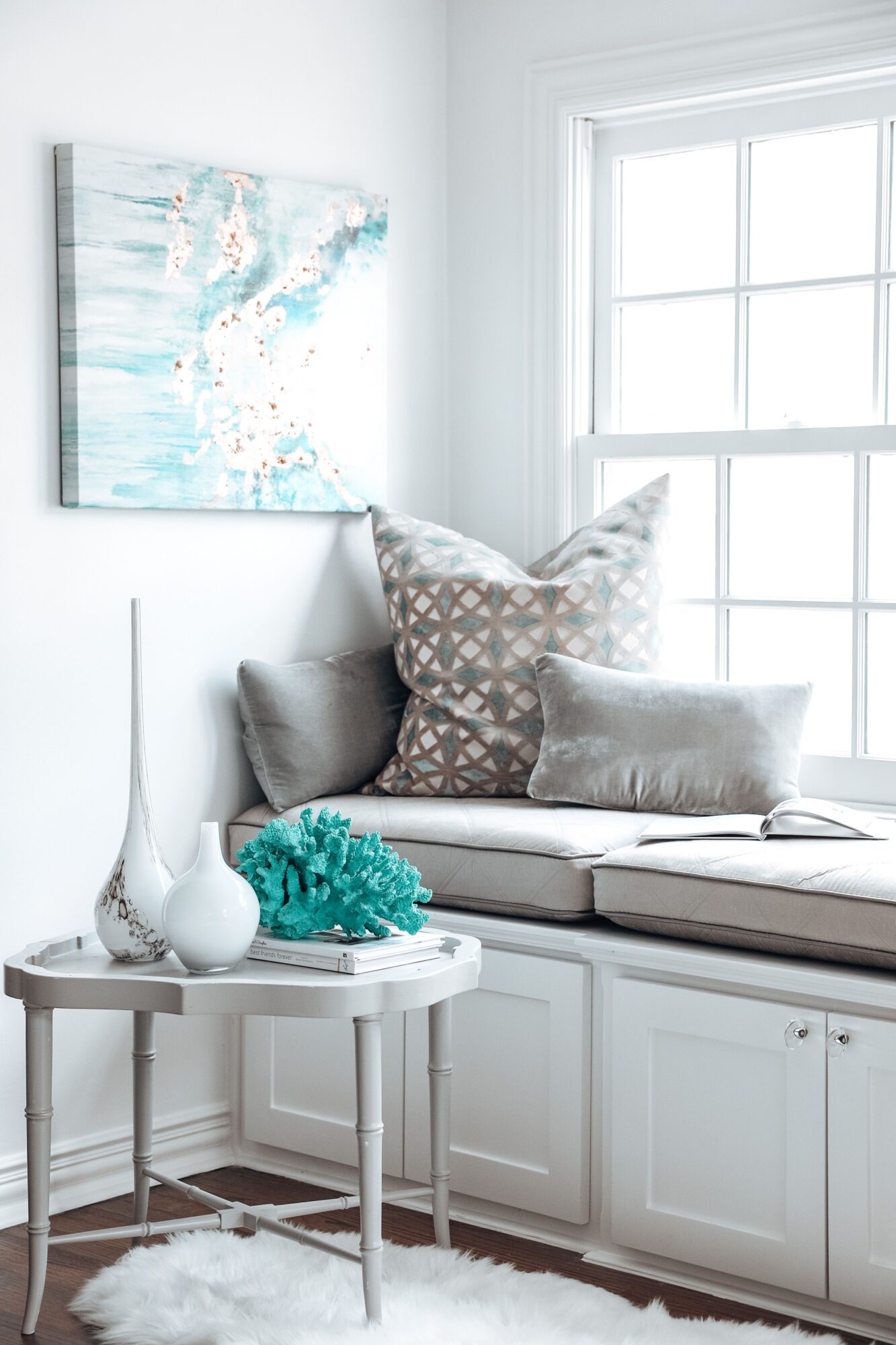 I certainly understand when it comes to fabric, all the choices can get overwhelming. However, picking something that speaks to you and proves to be functional as well is essential when upholstering items such as chairs, sofas, headboards, etc. My advice is to lay all the elements of the room together, (even take a pic of them) to carefully edit and curate the look you want.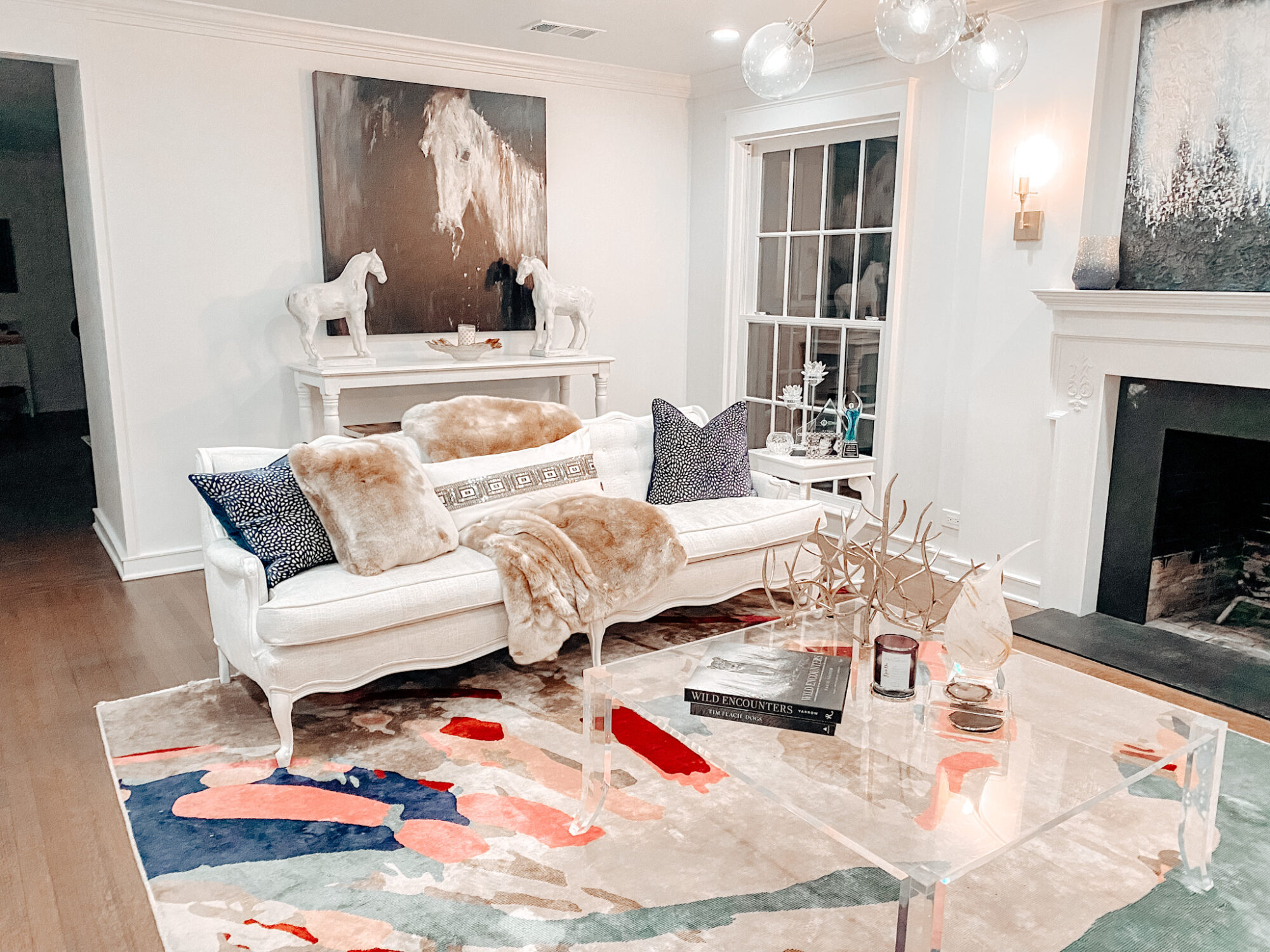 The vintage sofa in my library is the perfect example of a piece with amazing bones that simply needed an update. A coat of white paint, and a gorgeous eye-catching fabric is all it needed to create a one of a kind look. This sofa went from drab and dull to fab quickly and beautifully. I simply adore seeing it every time I walk into the room.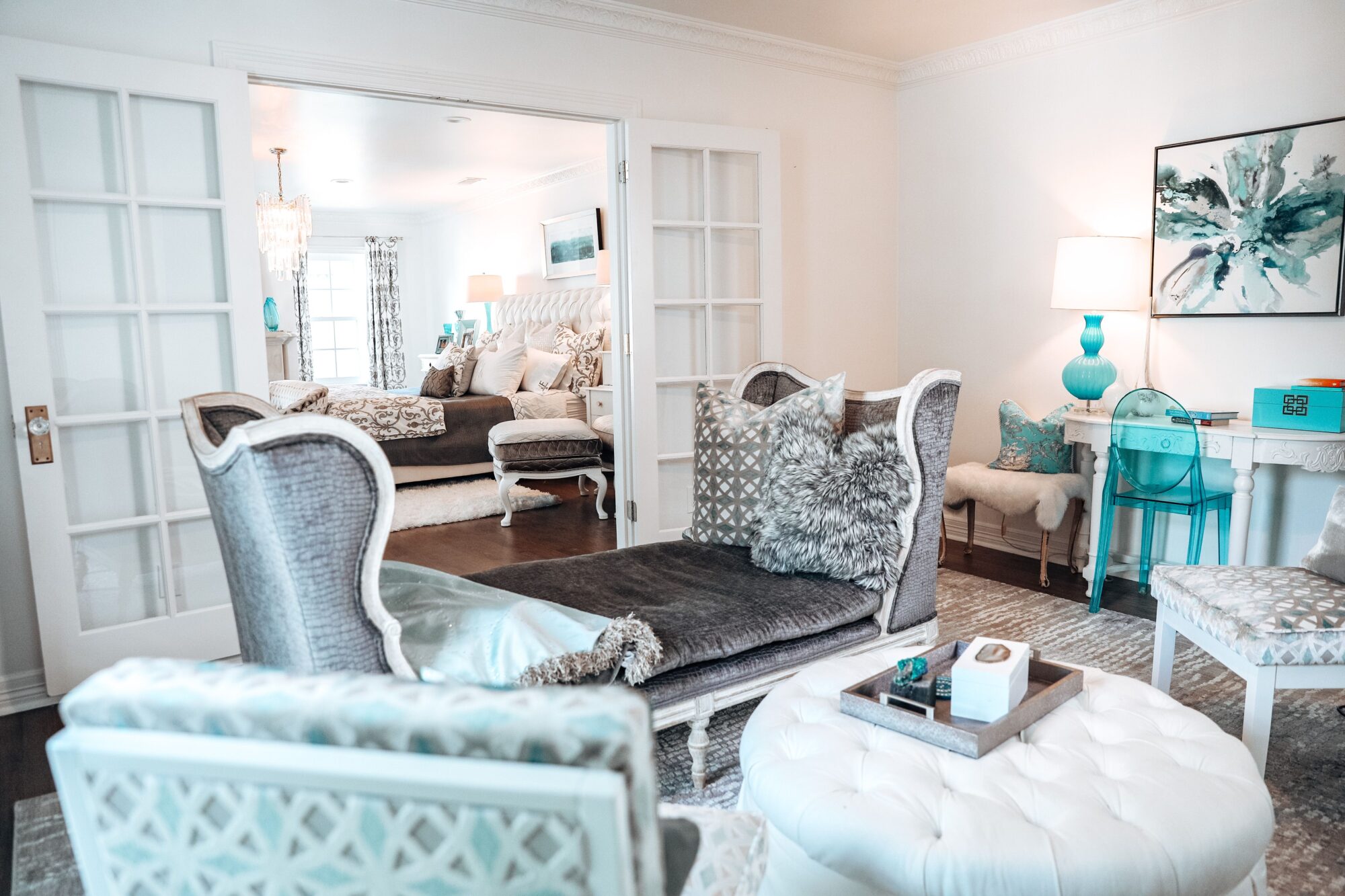 My greatest advice for textiles – enjoy them! There are so many opportunities to create fantastic rooms with carefully curated textiles. Your home is your oasis and your haven and the possibilities are endless for you to create your dream space with the right textiles and colour palette. Have fun and enjoy!