Your bedroom is your oasis. After a long day, this is the spot you need to unwind, refresh and rest. There are a few must-dos in order to achieve a serene + stylish space. For starters, choosing a color pallete, whether that is neutral and muted or bright and saturated is all about what makes you feel most at home and comfortable.
Check out this week's video as I walk you through the design elements of my bedroom as well as my design tips for creating a truly tranquil space you will enjoy. No worries if you don't have the time to tune in, see all the inspiration below. From lighting to art, layering textures and patterns, to personal touches there is a little bit of everything for a perfectly curated space.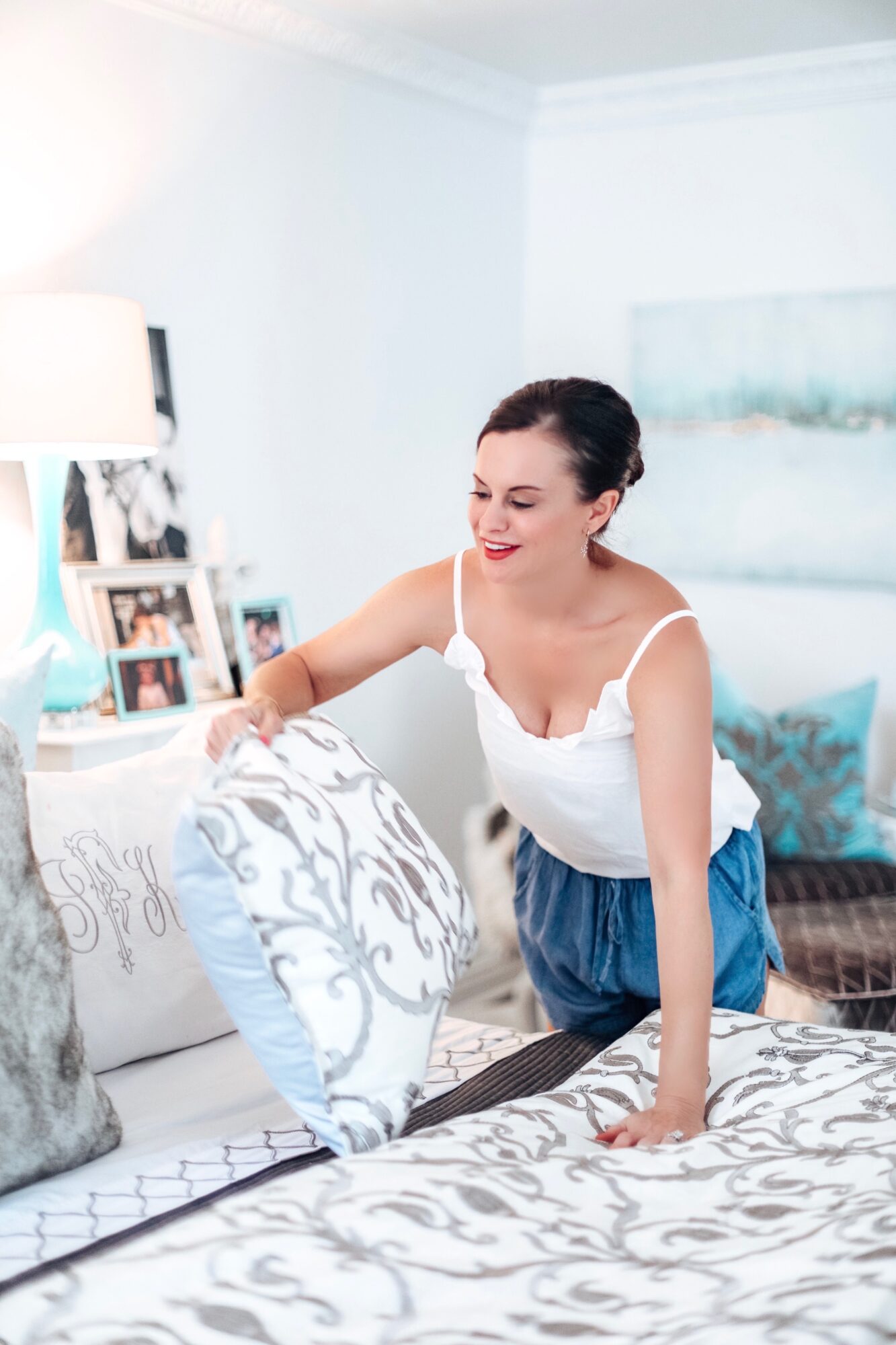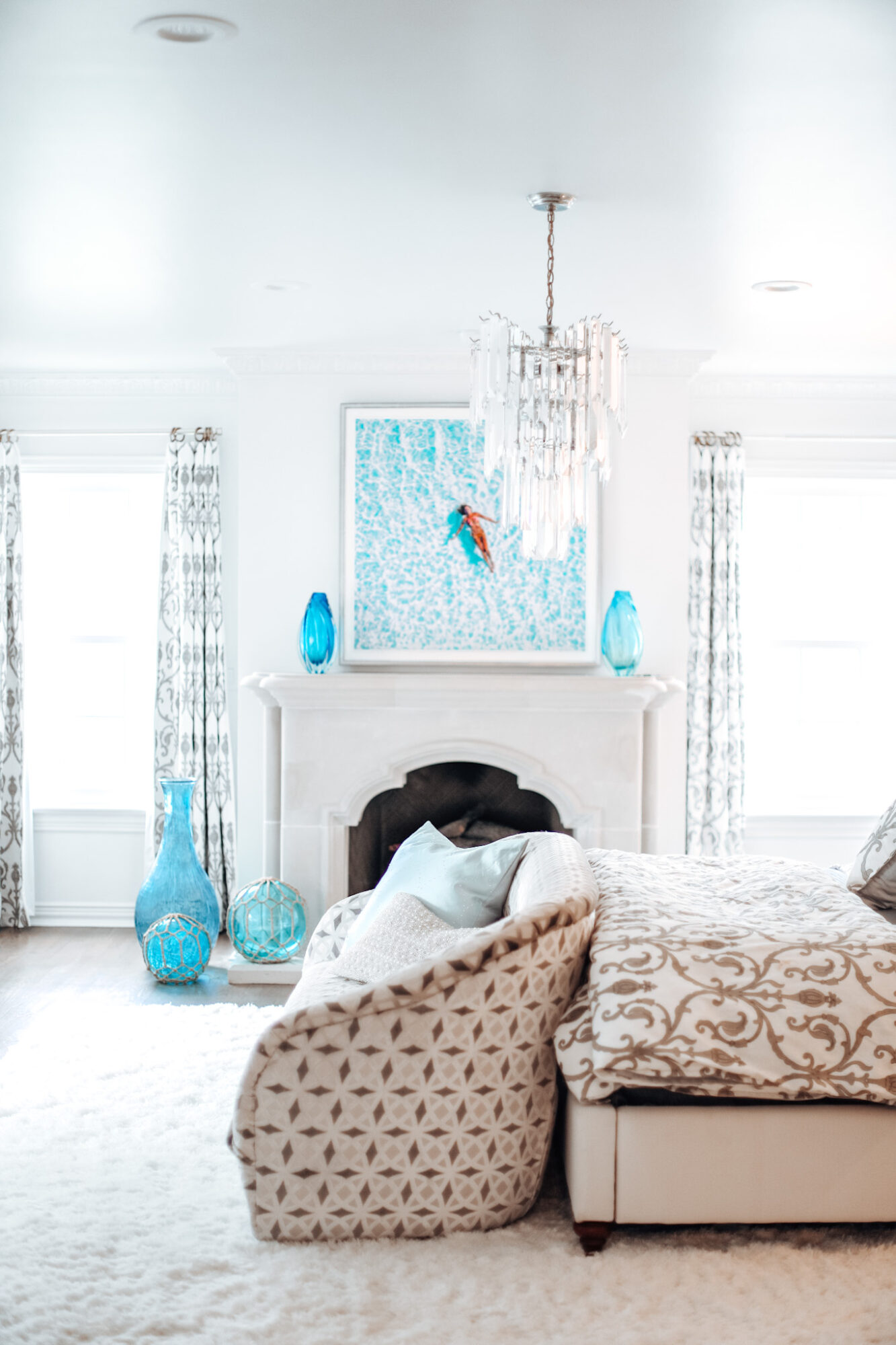 Blue is my color of choice because of its calming and soothing vibes. It's reminiscent of water and the beach, which is one of my true happy places. The chandelier was a fab find and makes my bedroom feel completely glamorous.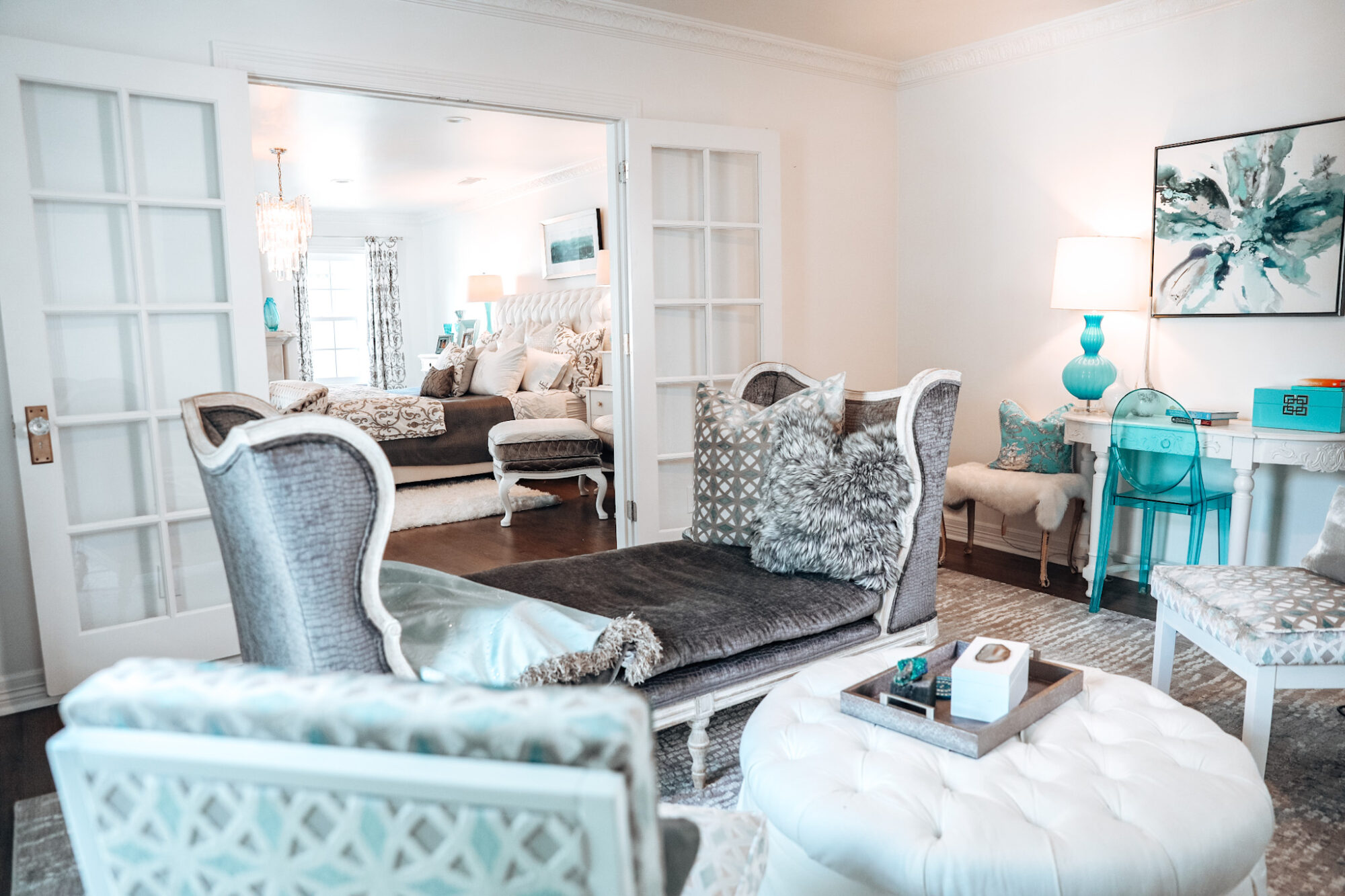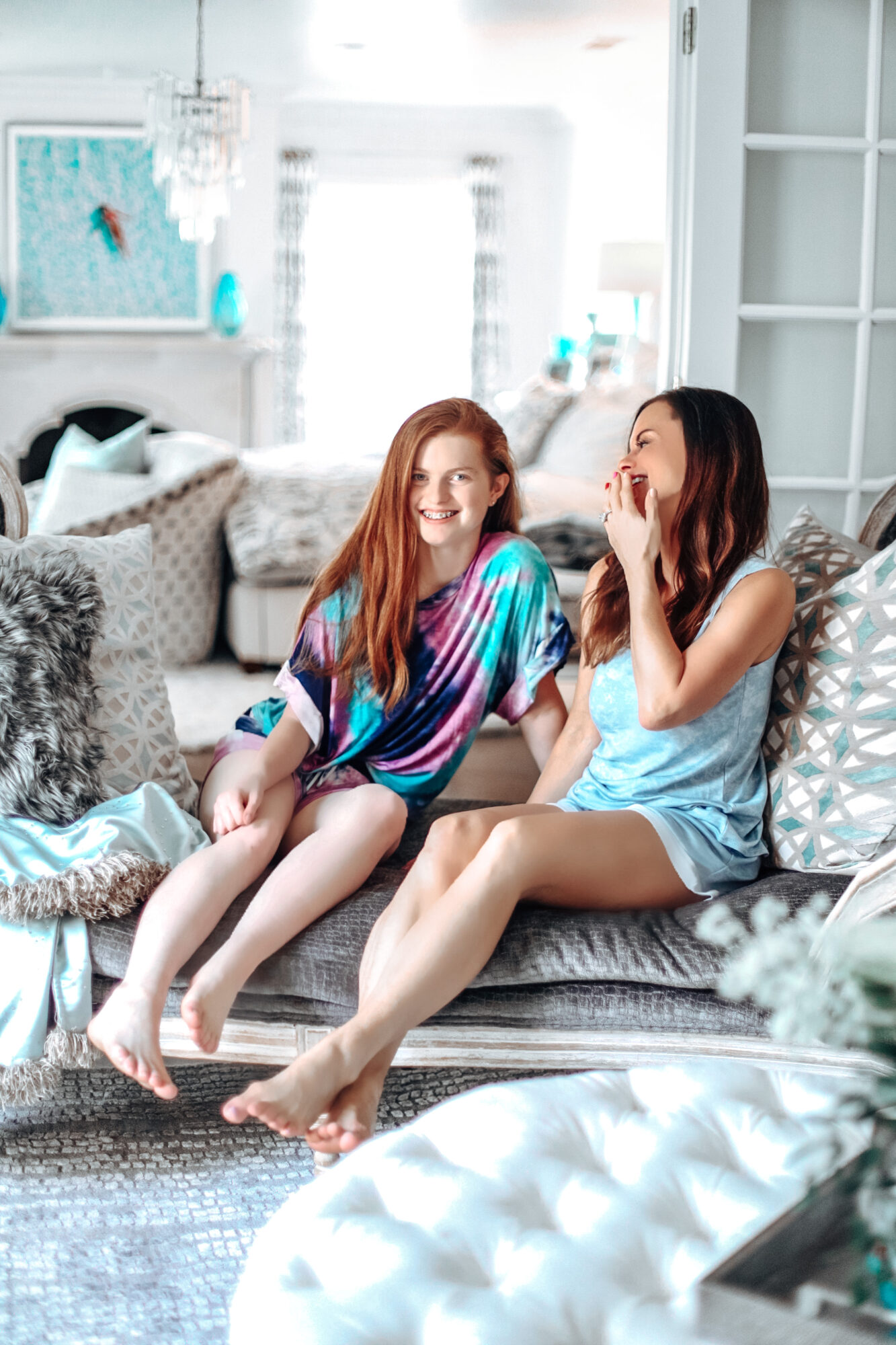 A quick and easy way to transform a piece of furniture is to repaint the finish and reupholster it was a gorgeous textile. Almost every single piece of furniture in my master suite was painted and reupholstered.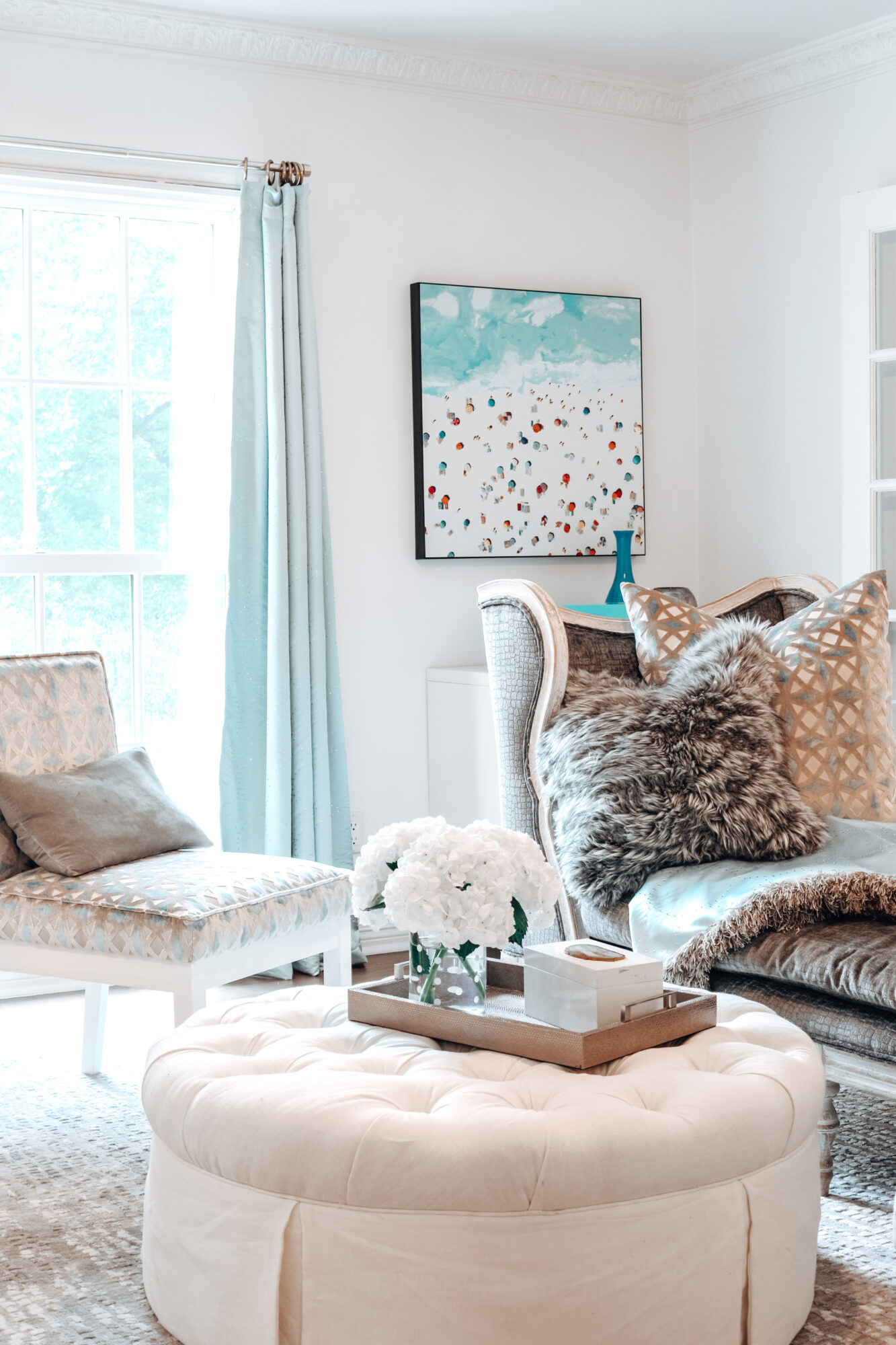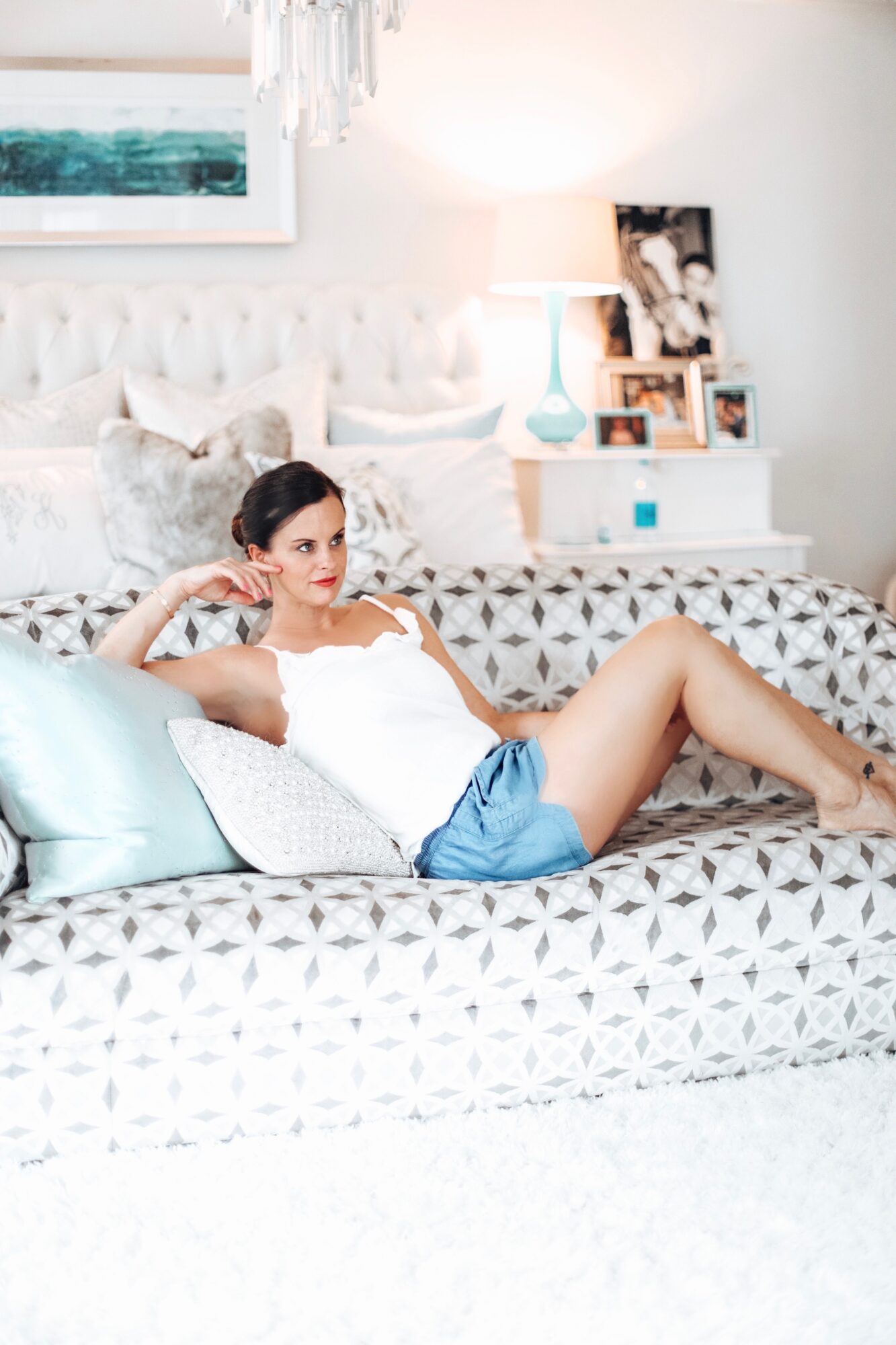 I enjoy the serene colorscape of my room, and by adding thoughtful pops of my favourite color, it creates an eye-catching, truly designer space.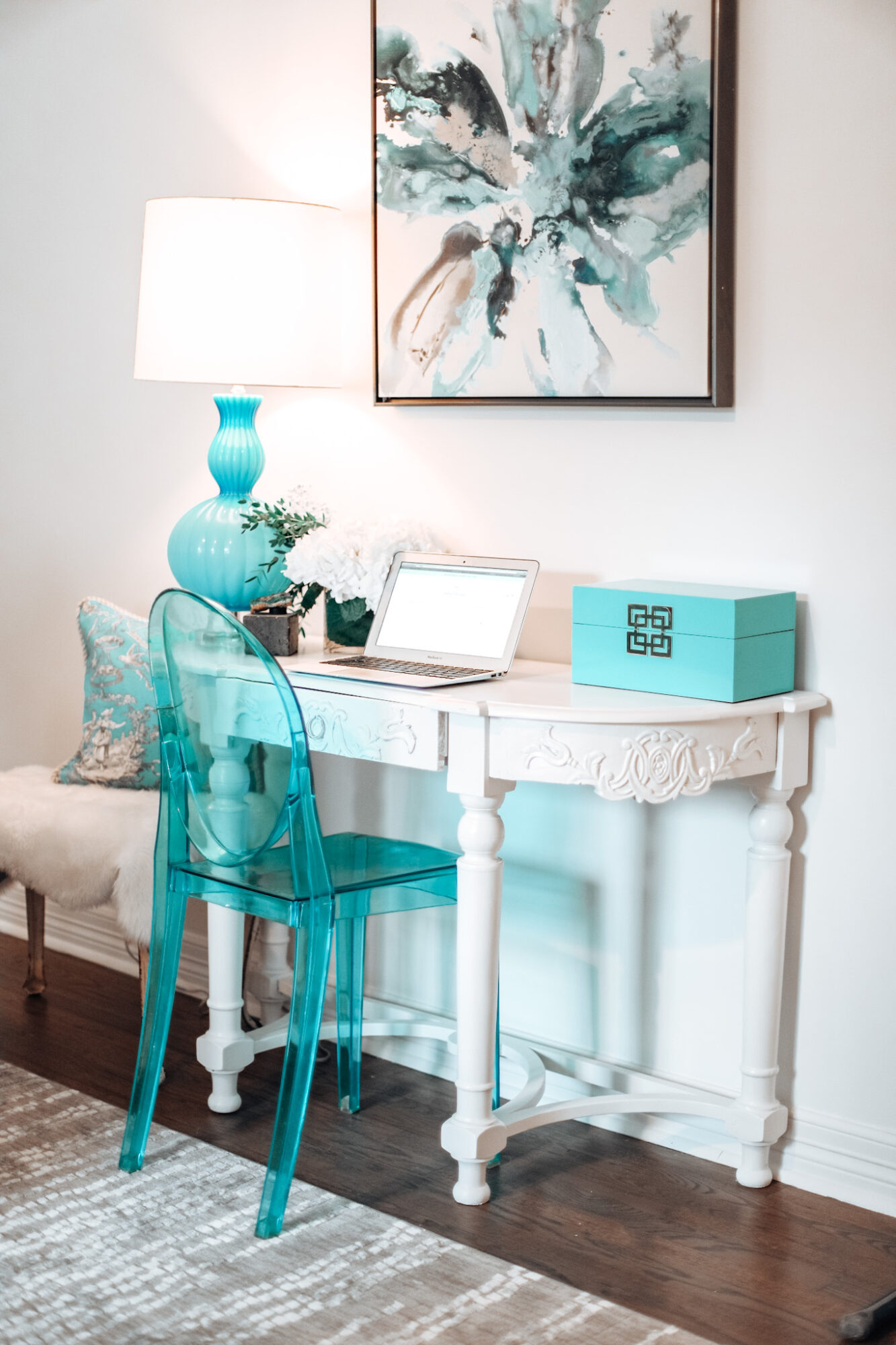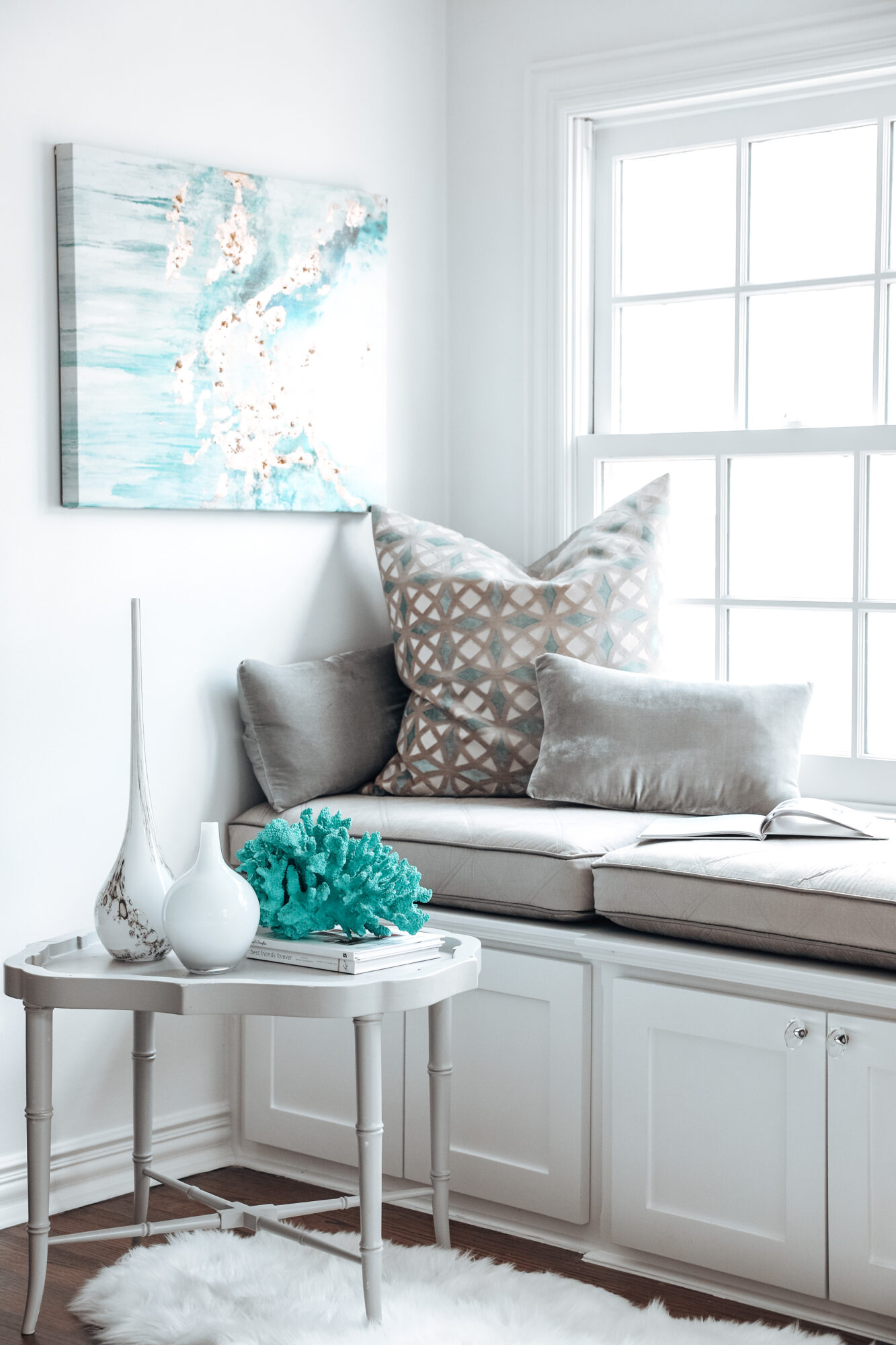 Grey and white act as the neutral base so that pops of color can truly shine. Shades of different blues give my room layers of texture and are tied together through textiles, art and accessories for a cohesive and refined look.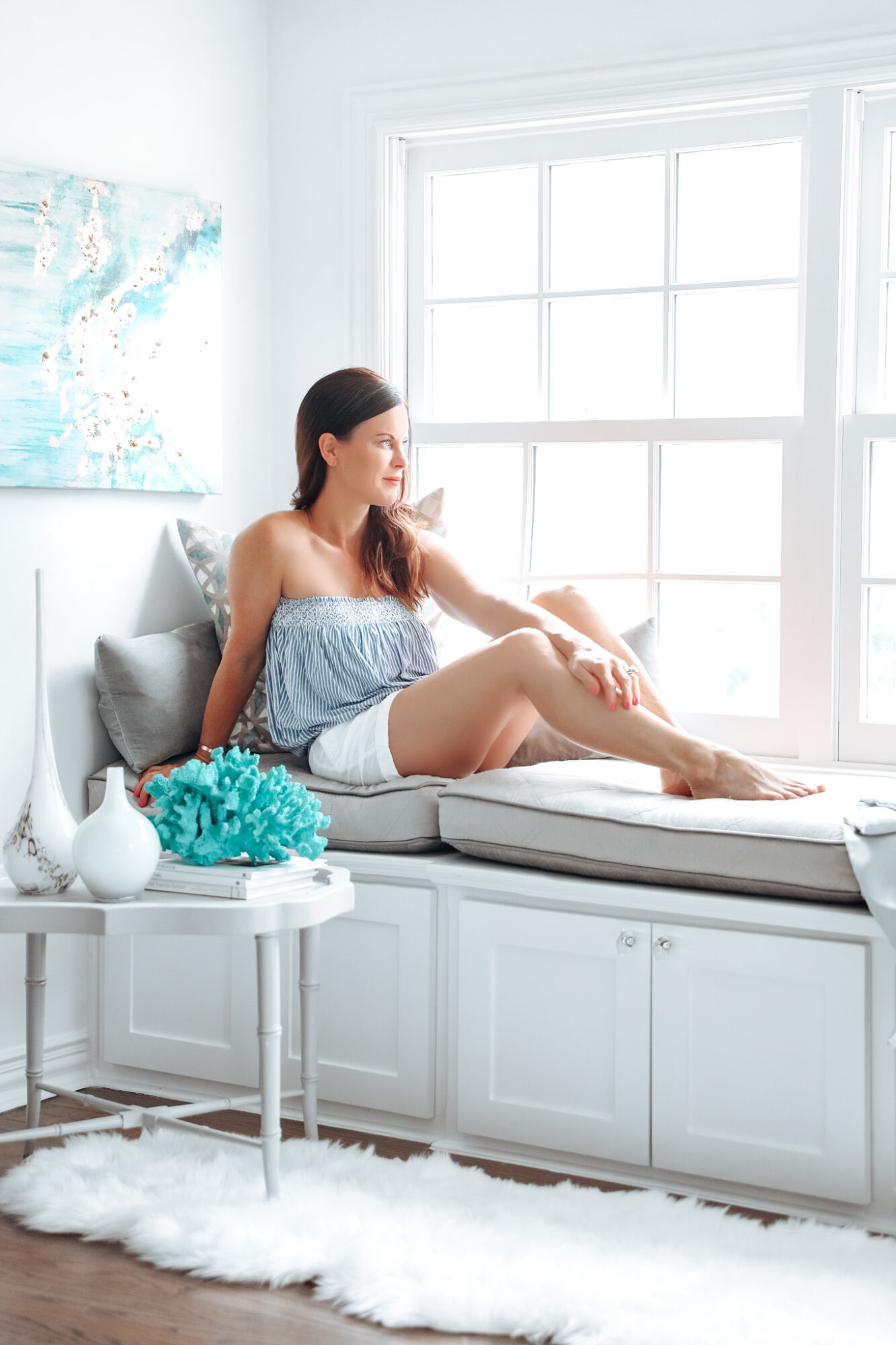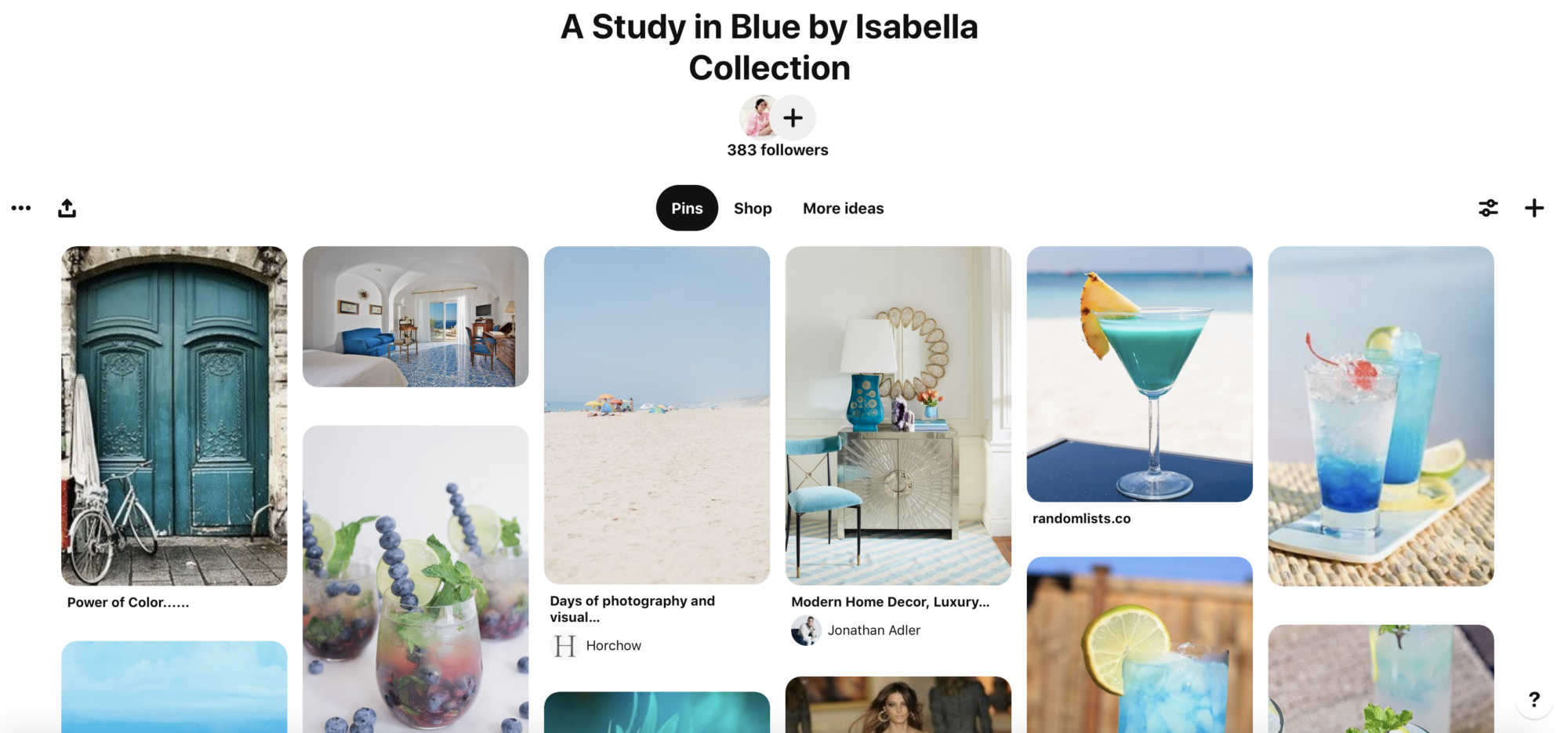 Check out more blue interior inspo with my Pinterest board – A Study in Blue.