We all know, Rosé is the perfect summer drink. Not only is it crisp and refreshing, it's gorgeous to serve because of that fabulous color. From shades of blush to saturated ruby tones, it just looks fabulous in a glass.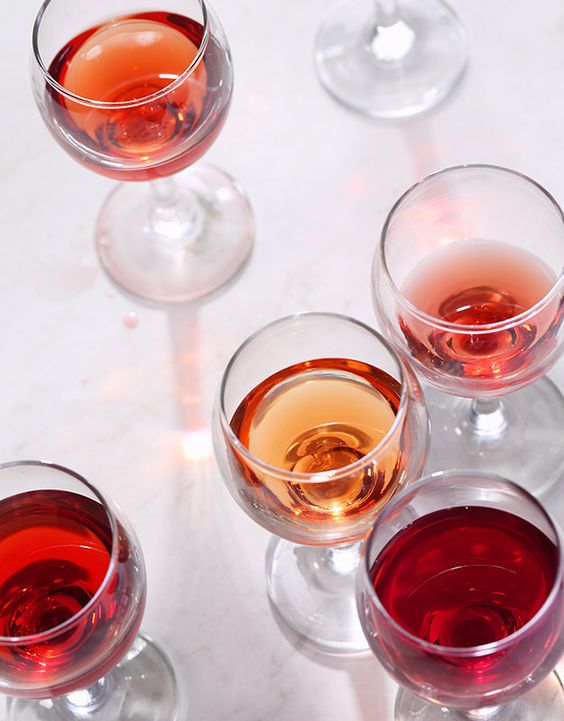 Here at KF, it is hand's down our main drink of choice for the summer season. Refreshing rosés have so many different notes, hints, and layers of flavor. With so many different variations depending on the region and acidity, it's an easy choice whether you prefer a white or red wine.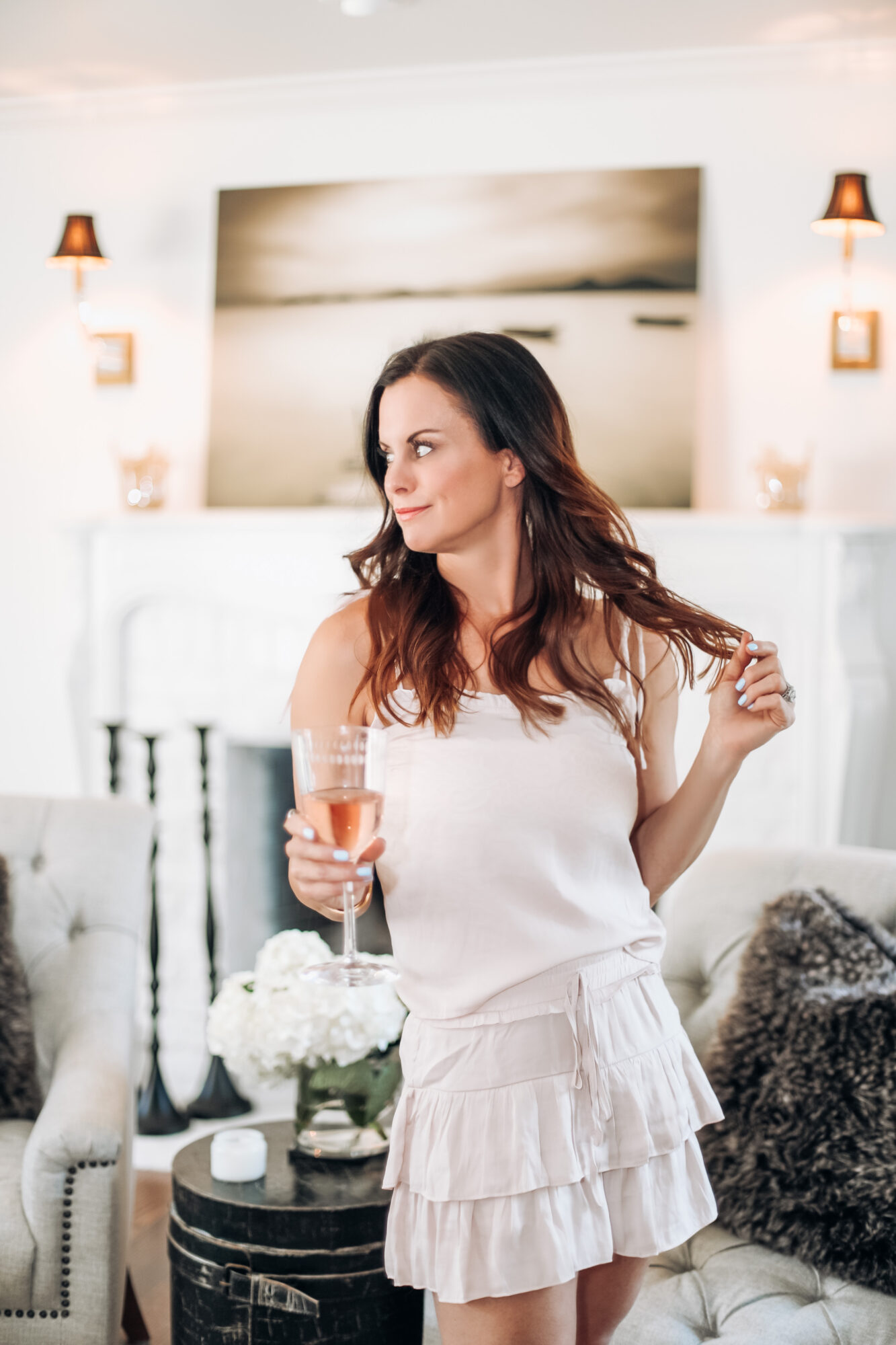 Honorable Mentions
We wanted to share a few of our favs right now.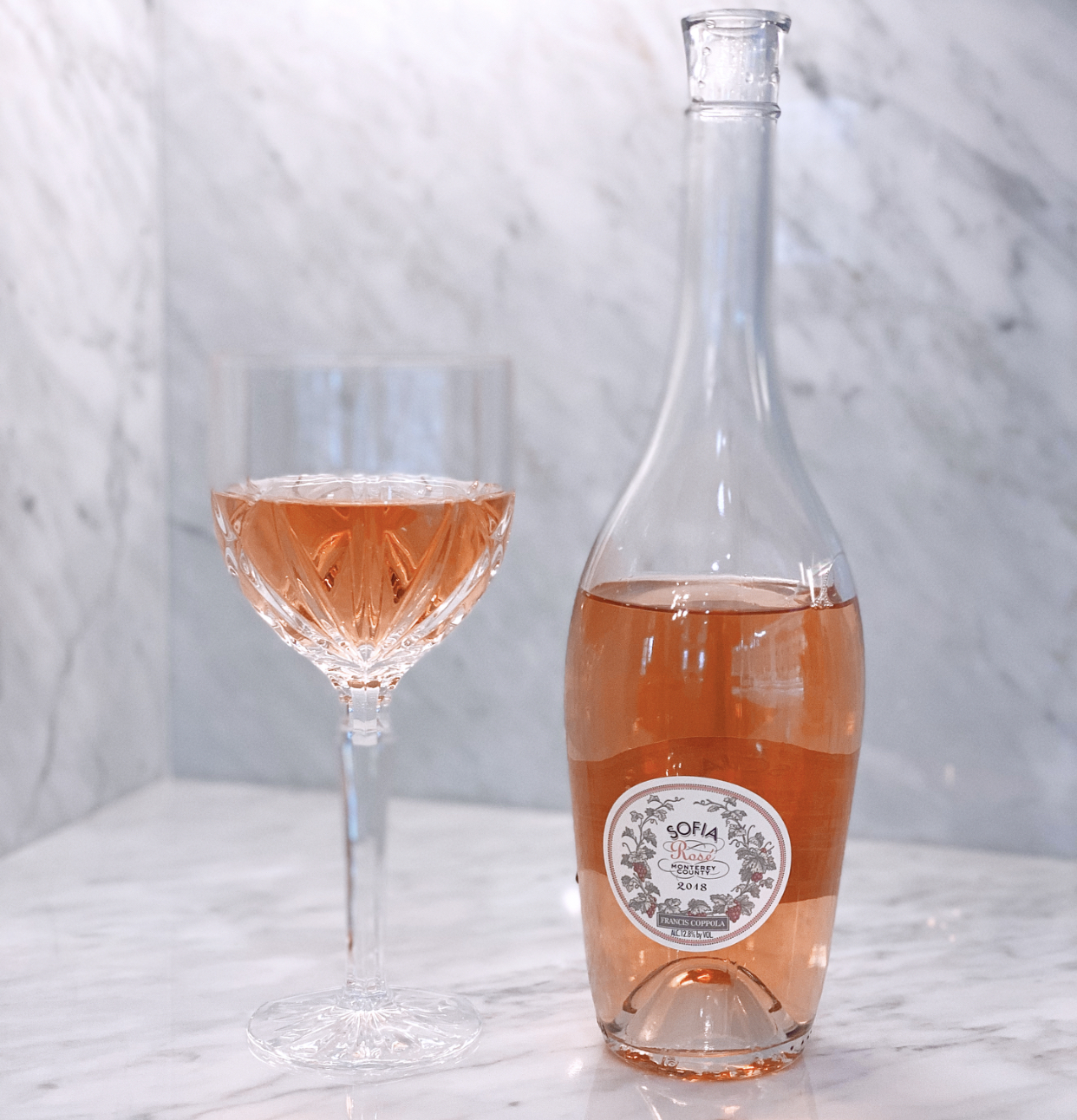 We love a photogenic wine! Sofia is delicious, easy to drink and gorgeous to boot. Feminine and stylish, with a fragrant perfume of wild strawberries, cardamom, and lemon peel, this rosé is lively and balanced with succulent flavors of tangerine and a hint of stony minerals. This blend is made up of 50% Syrah, 30% Grenache, 20% Pinot Noir.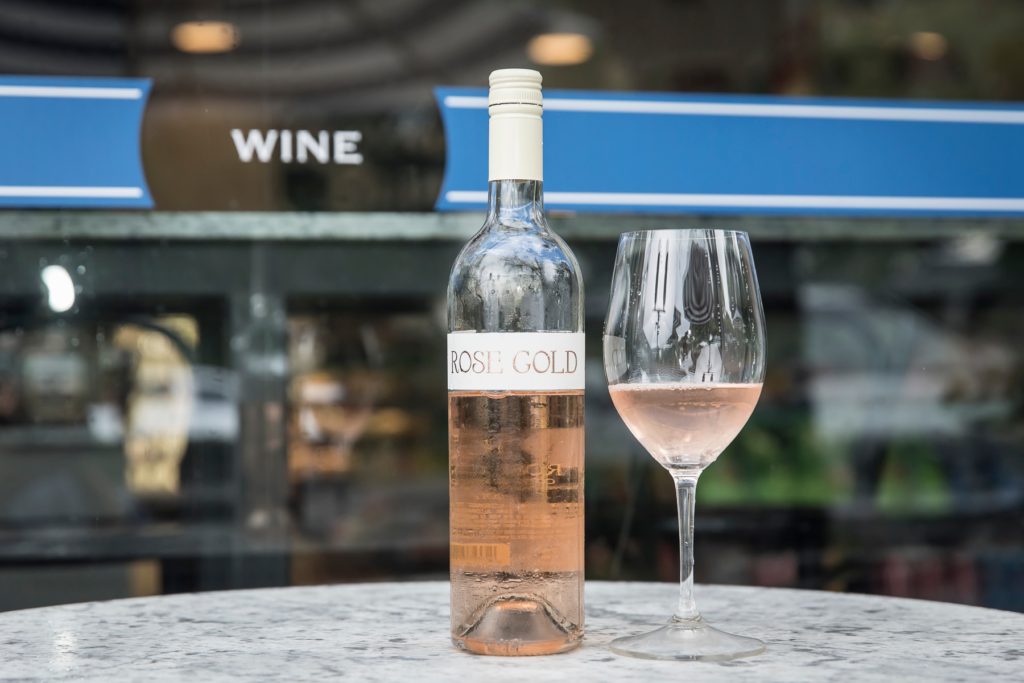 Photo: Thomas Garza Photography on location at Royal Blue Grocery
One of our favorite rosé brands is Rose Gold Rosé. French Provence wine grown and bottled about 60 miles northwest of Saint Tropez in the heart of Provence. Created by KF's friend, fellow mom boss, and entrepreneur Casey Barber. This wine is light, expressive and refreshing. With notes of strawberry, apricot, raspberry, and rose petal. Rose Gold Rosé is the perfect crowd pleasing wine for any party or event. It appeals to many different tastebuds, and serves well with a variety of foods, like poultry, pork, shellfish and veggies. Rose Gold Rosé is sure to have you ready to kick back, relax, and rosé all day.
– From Casey Barber, founder of Rose Gold Rosé –
"All of my memories of drinking rosé are happy ones… sunny patios, beautiful poolside afternoons with friends and on vacations. It's almost impossible to conjure up an unhappy rosé moment! I've been drinking Provence rosé for many years and decided I wanted to make my own. The outpouring of love and support and encouragement from friends has been mind blowing. Rose Gold was created out of love for rosé, and I think when you pour a glass on an afternoon with a friend you will see what I mean … there are no bad memories with rosé."

KF prefers a darker rosé, she finds the notes are usually bolder and have quite a lot of depth. Gioia (Italian for "Joy") by Castello di Amorosa is an Italian style rosé with a beautiful rosy-red garnet color, bursting with bright wild berry and melon flavors. A perfect summer sipping wine.

Another fab darker rosé is the Ramon Roqueta Rosé. Recommended to us by wine guru, Stacey Ludwig, she says, "the Ramon Roqueta is actually bolder than most, as it is made with cabernet sauvignon grape as opposed to a lot of them that are made from the Pinot Noir grape."
Rosé Guide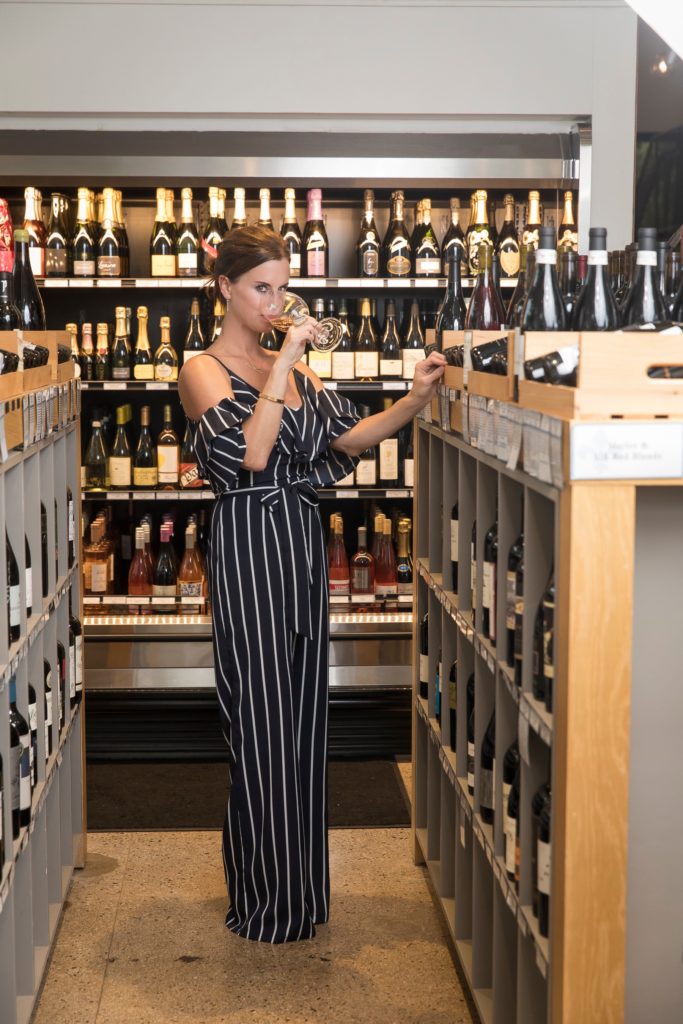 We're all different when it comes to tastes and preferences of course, and with so many choices out there how is one to know what will be their rosé of choice without a tasting of a few? We've created a guide to help you better pinpoint what may appeal to your tastebuds to keep you happy and refreshed all summer long.

See more on Bottles Fine Wine.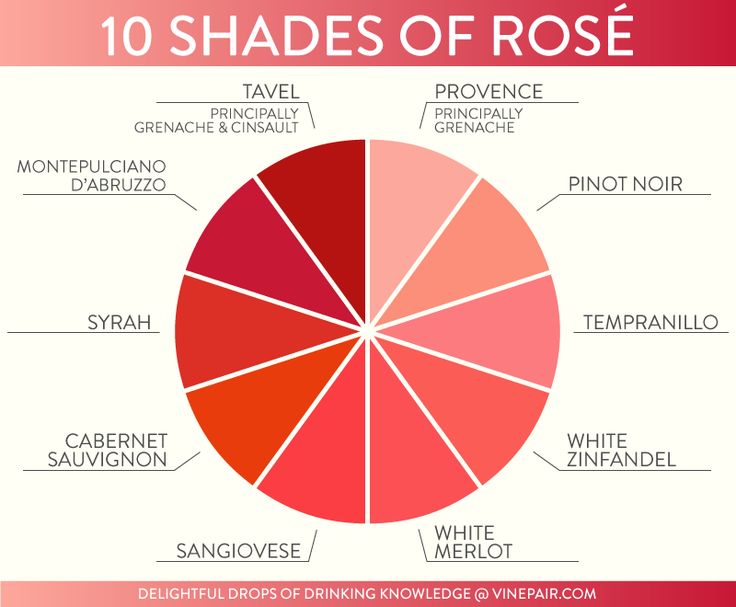 Learn all about rosé from Vine Pair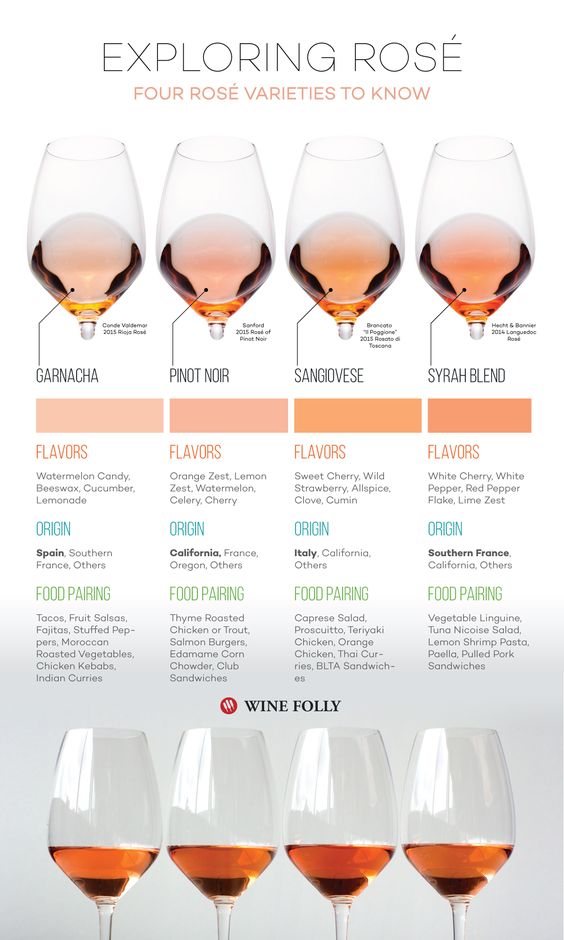 Wine Folly's Guide to 10 Different Styles of Rosé is so helpful when trying to distinguish which style you prefer.
Recipes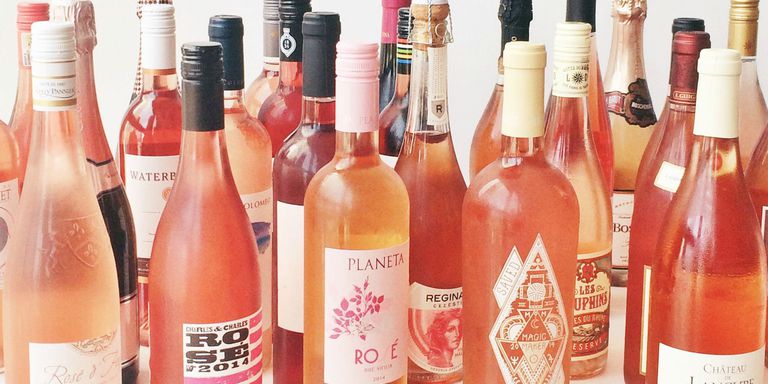 The great thing about this wine's versatility is that it is perfect in cocktails. Check out some of our fave cocktails to enjoy this summer season.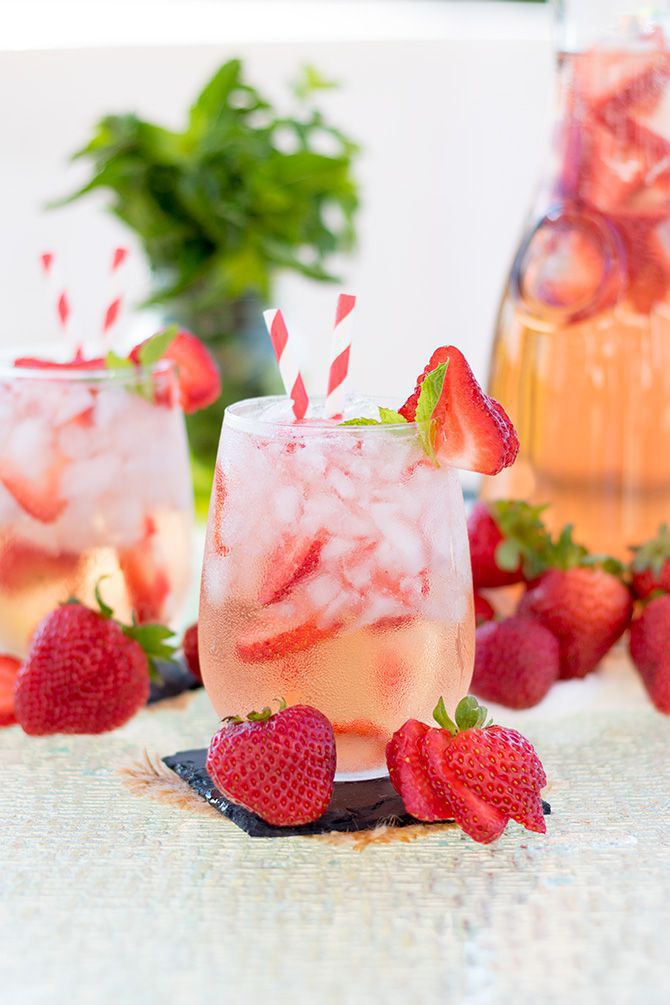 Strawberry Rosé Sangria from Jennifer Meyering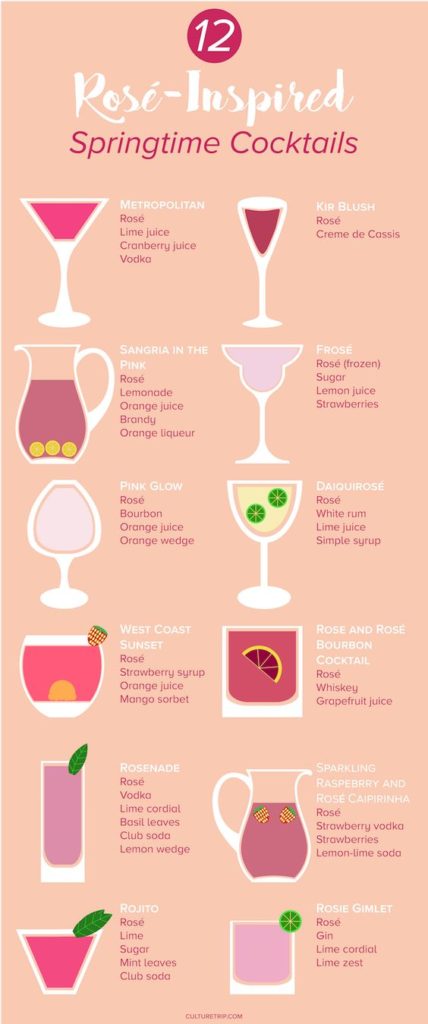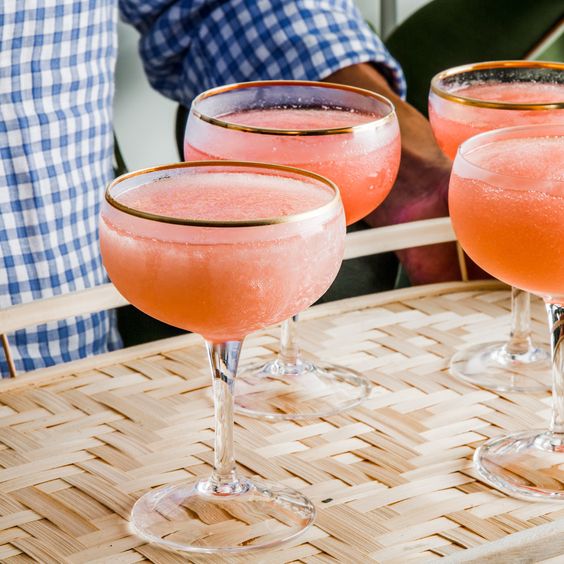 Frosé is such a fun and trendy summer cocktail. It's refreshing, delicious, and let's not forget.. it is super cute when photographed 😉 Check out this recipe from Iowa Girl Eats.