White on white outfits are such a chic statement, and Easter is the time to show off your best, even if you are doing a family brunch at home! KF is known for rocking this fab colour combo. She describes it as one of her favorite, go-to looks. Shads of white is such a curated + fashionable go to this time of year or any time of year. If you are like us, during this time you still want to feel pretty and put together this Easter weekend, even if you are just hanging out at home with your immediate family or Skyping with loved ones across the country or a few miles away. See how KF is styling her favorite Kathy Fielder Boutique white pieces for the holiday and shop them below.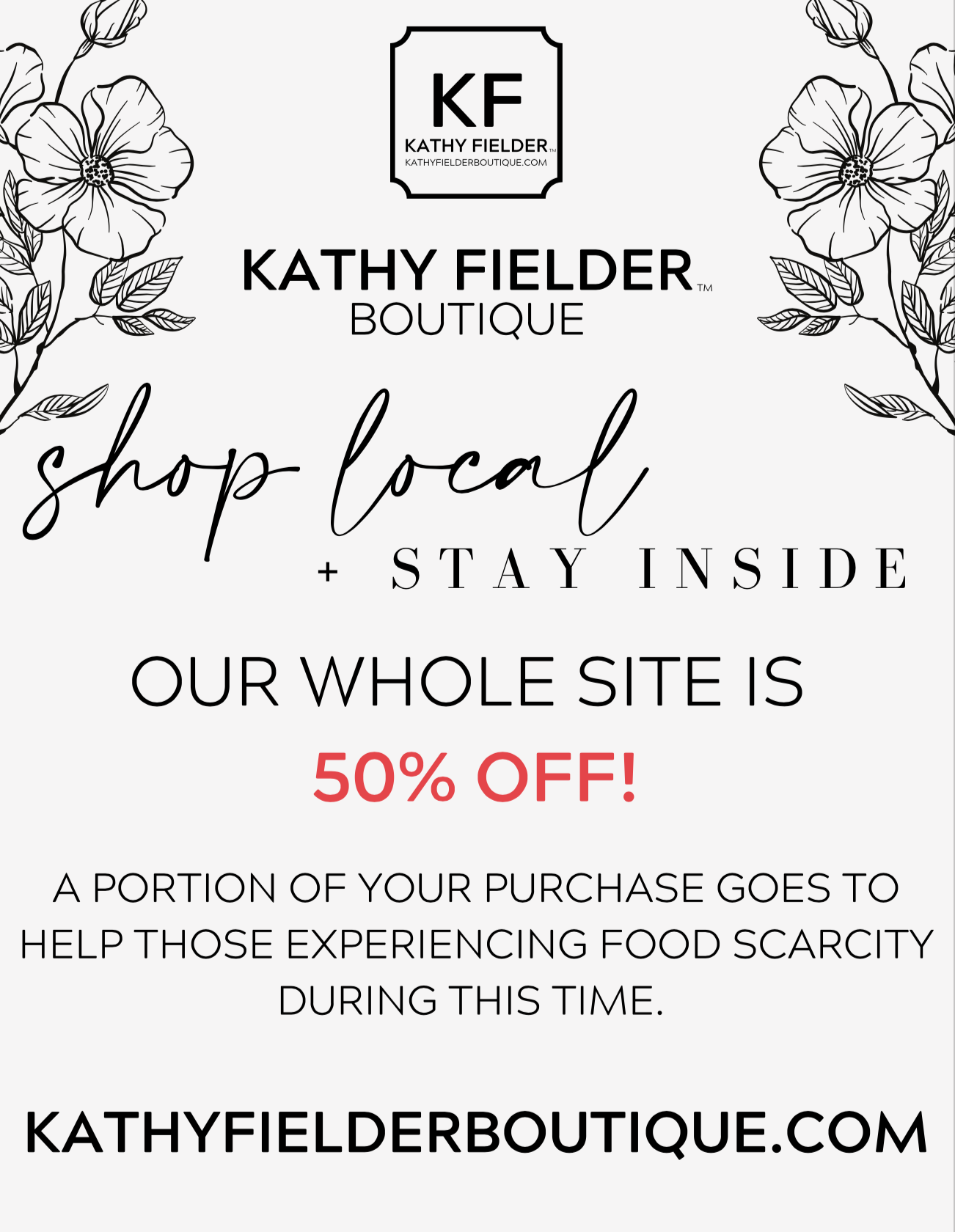 kathyfielderboutique.com is 50% off!! Just in time to stock up on Easter basket gifts and stylish pieces for whatever at home celebration you have planned. You won't want to miss this SALE!
White Pants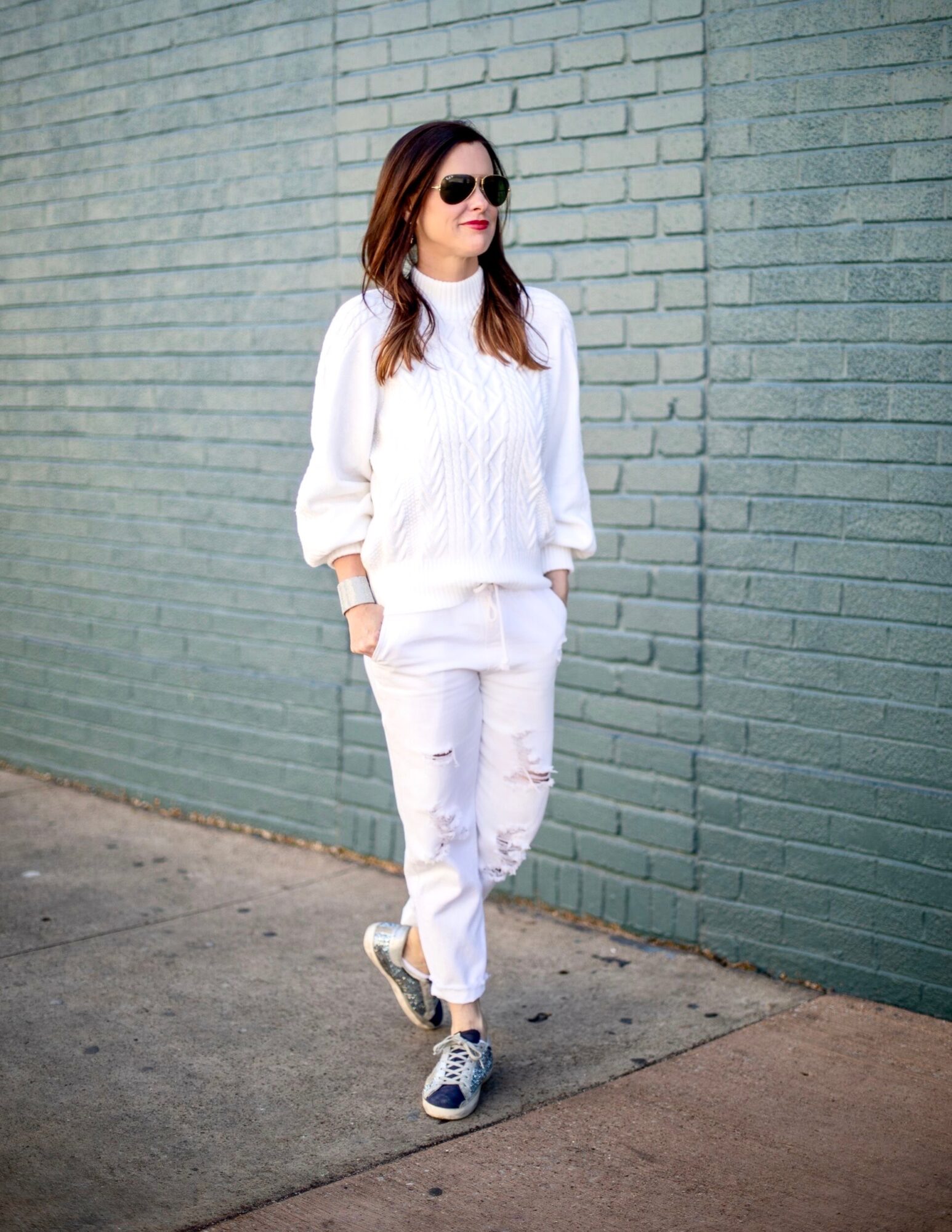 We love a white pant, especially white jeans! You can check out our fave ways to style them on the blog from a couple weeks ago here. So easy to wear and great for the days you feel like changing out of joggers and leggings into an easy going, upgraded style.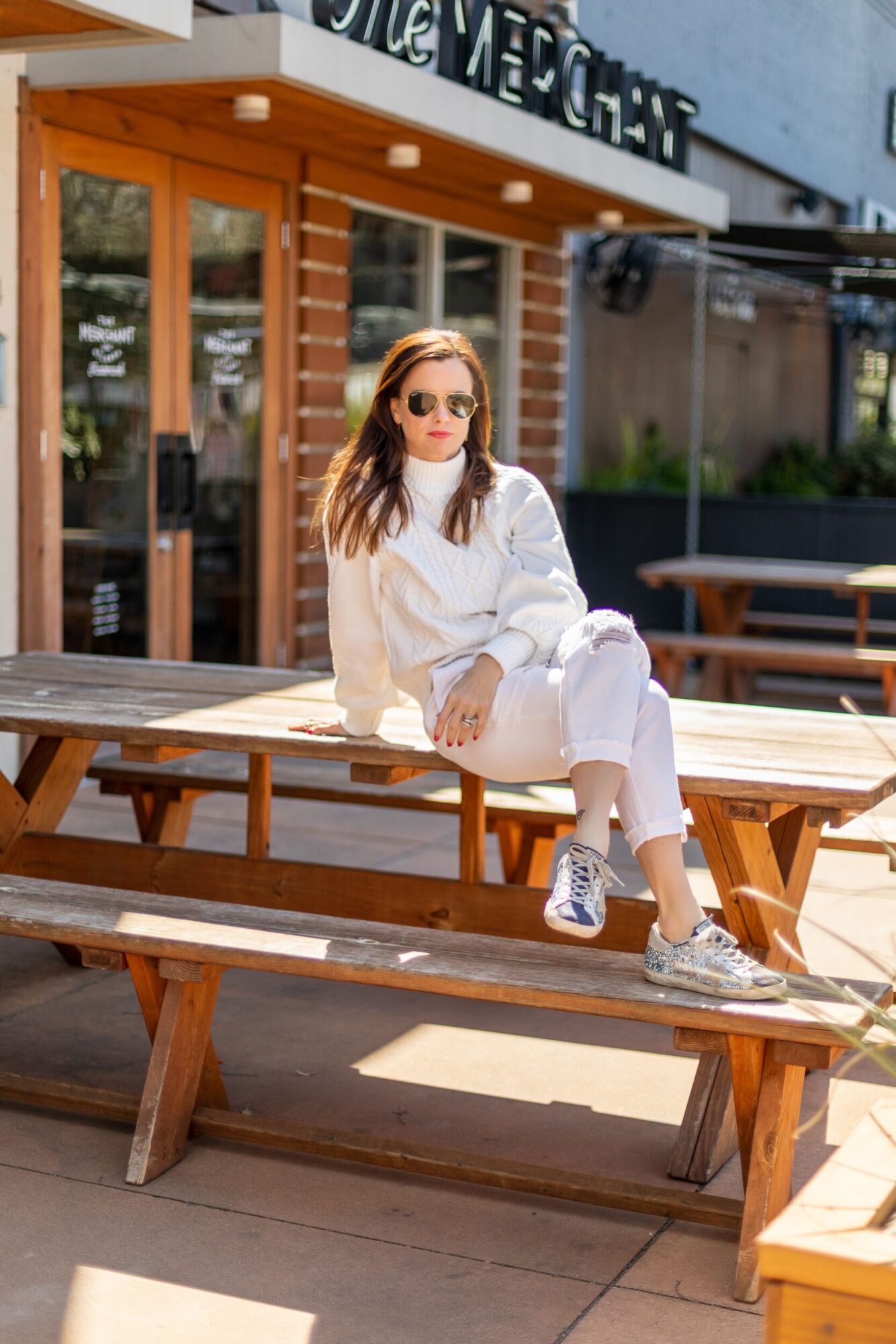 KF styled her Stacey Pants with the Burst Your Bubble white sweater for a sophisticated yet eye-catching look. Styled with one of her fave designer sneakers, it's the perfect outfit for comfort and style. Looking for a lighter sweater? We've got you covered. Try the Brunch Babe Sweater. It looks adorable with white jeans or with your leggings, for smart style.
White Shorts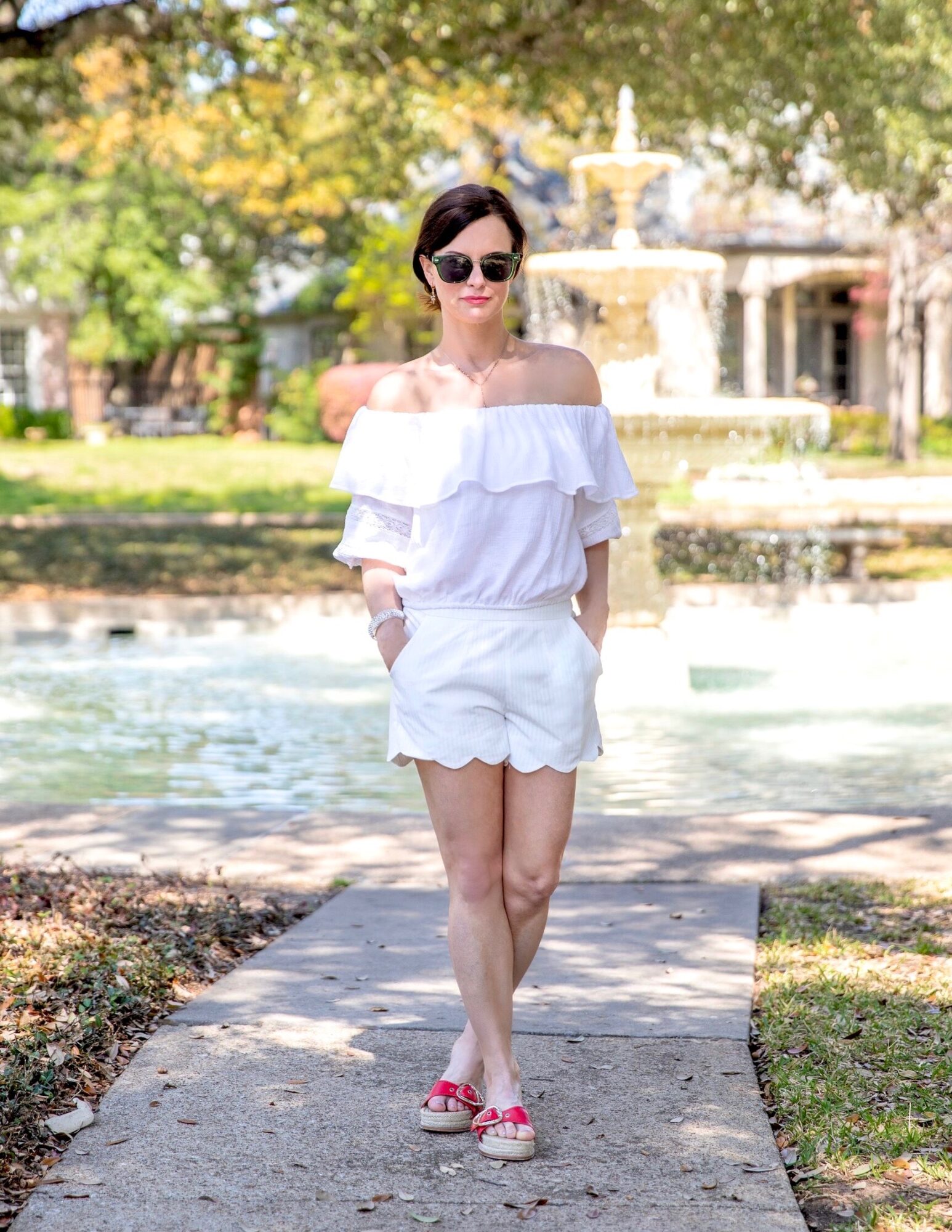 The Nantucket Short gives us all the summer vibes we are anxiously awaiting. We are obsessed with the seersucker stripe and scalloped detailing. They are our everyday short… neutral, the perfect fit, adorable and comfortable, too!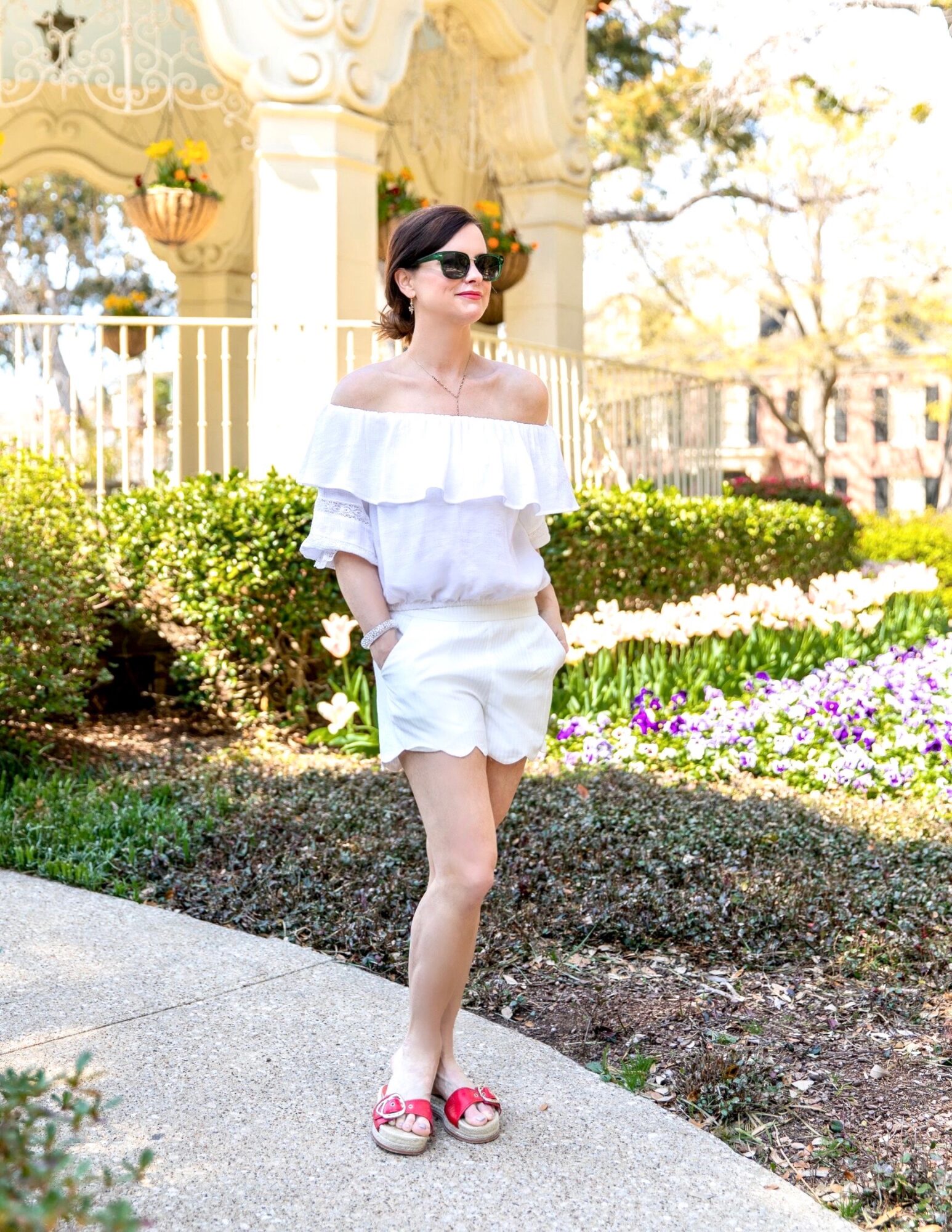 KF styled her white shorts with our The Honey Top. A white, frilly, off-the- shoulder style, this look makes us excited to put on a little makeup and feel pretty! This off-the-shoulder trend has been in spring after spring and 2020 is no different. Add in small pops of color, for a little something to make you feel pretty and brighten your day like our emerald Ciao Bella! sunnies, which are perfect for all those extra walks you are taking right now.
White Skirt
This may be the perfect stay-at-home Easter ensemble. It's easy, chic and screams spring! The In Bloom skirt is the perfect one for easy-breezy at home brunch with your family. Its wrap style, longer length, linen fabric and eyelet trim made it an instant KFB fave, and at only $50 you will get your wear out of it well into summer. Dress it up or dress it down to feel pretty while you quarantine, and once we are all ready to get back out and be social, it's a can't miss for so many occasions all summer.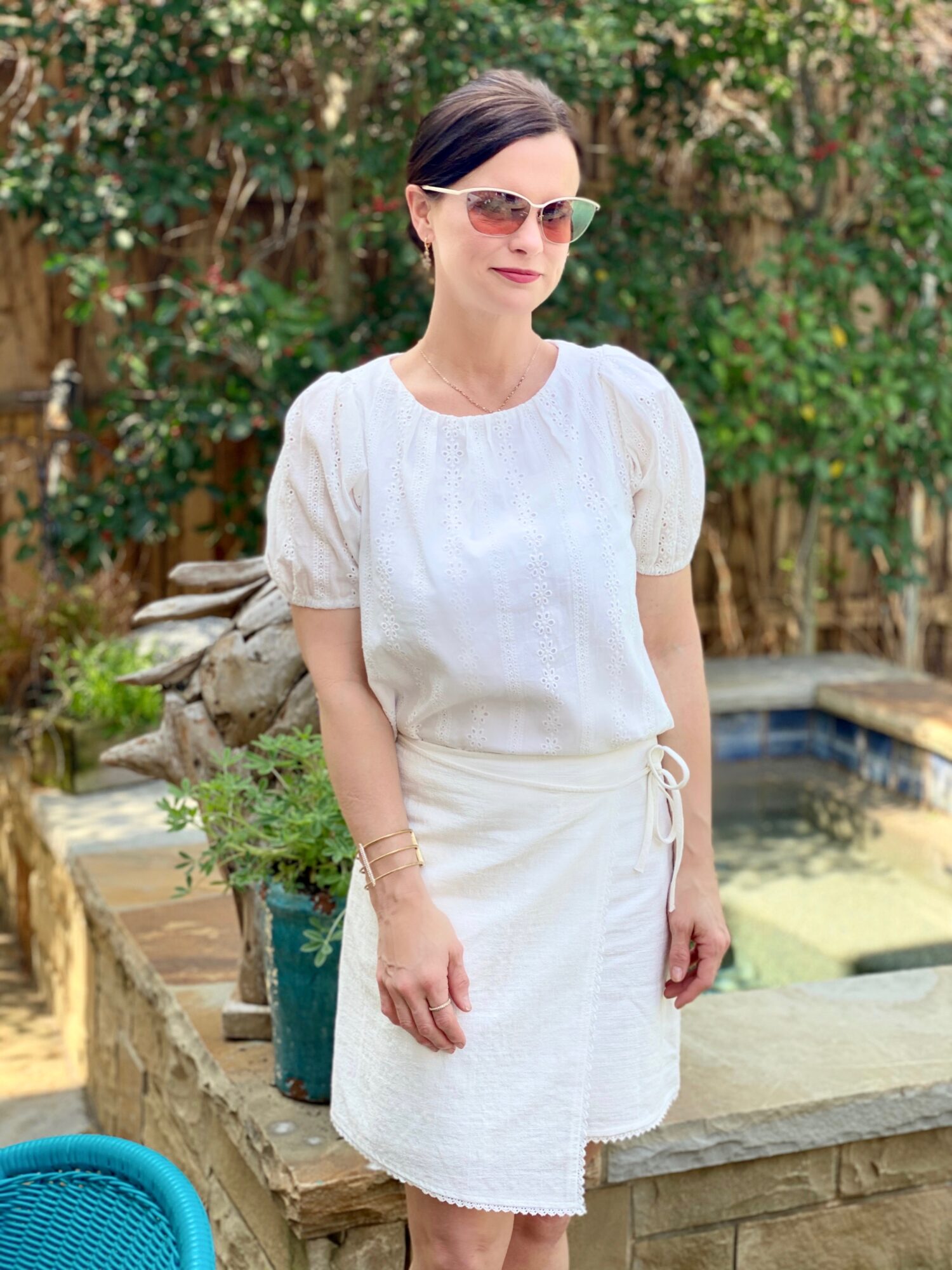 Just like the In Bloom Skirt, our the Highland Top is serving up classic spring and summer style. It's puff sleeves and eyelet fabric makes us simply swoon. Perfect for your Easter celebrations, whether it's is a boozy brunch at home, or Easter egg hunt in your backyard, it's cute and timeless with the perfect feminine flair.