Pretty weather is ahead, and although we are mostly confined to our homes, you can still add a little pizazz to your wardrobe because it still feels good to feel pretty. Kathy Fielder Boutique has the cutest new arrivals and at 50% off, they're hard to pass up! KF styled out some of her faves so you can get inspired and have a little fun with your Covid wardrobe . Comfy yet cute pieces can be worn all day around the house, and we have found it makes us more productive when we feel good! Not to mention, if you are as tired as we are of wearing workout clothes, it's time to make a wardrobe switch. Just because we are at home doesn't mean we have to look boring. Check out some of our newest and most comfy, casual arrivals!
Red Hot Rompers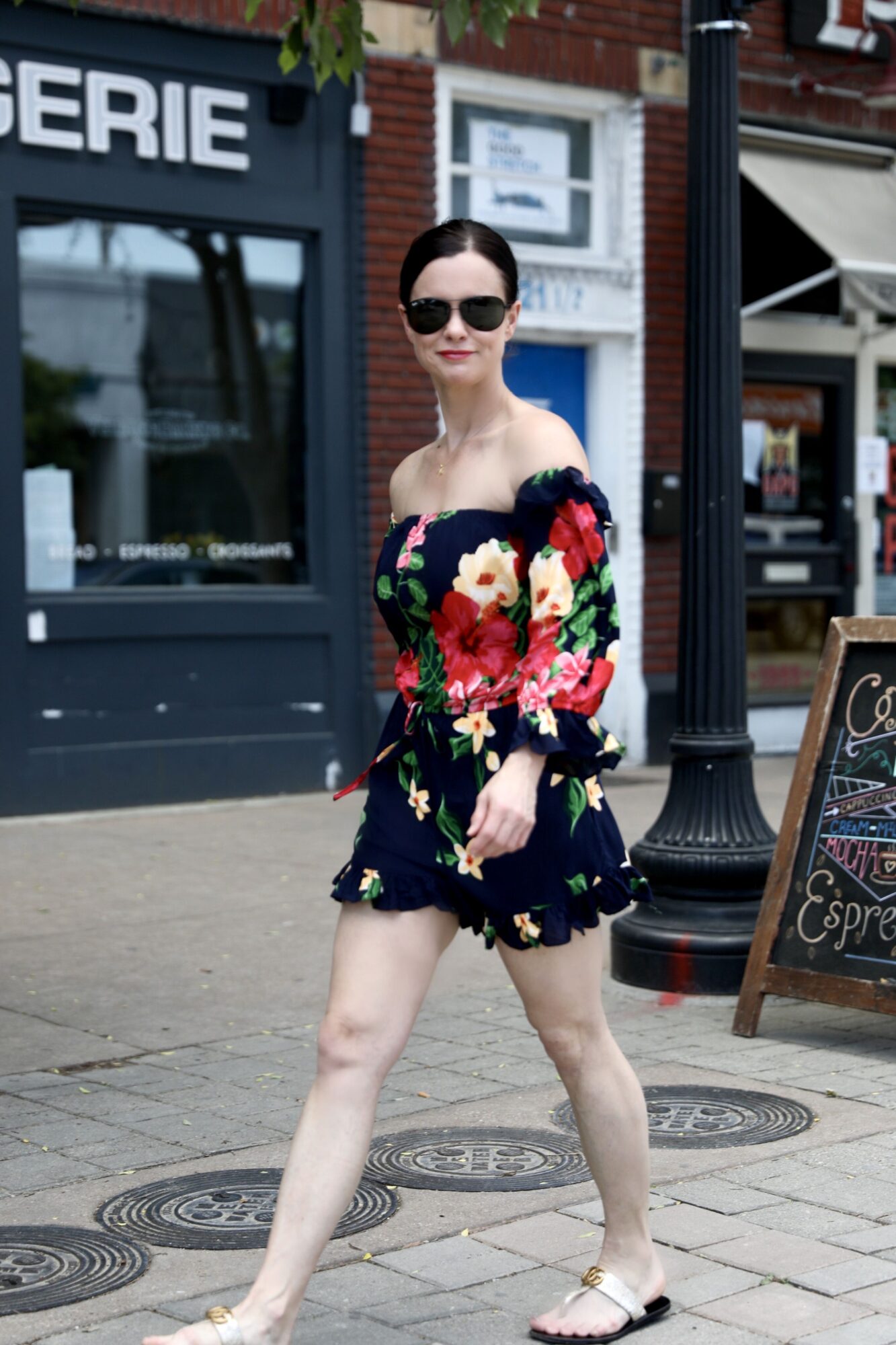 We have some adorable rompers, perfect for hanging around the house and feeling cute. They're comfy, yet stylish, so you can feel fab and comfortable all day long or if you dash out to the grocery store for essentials.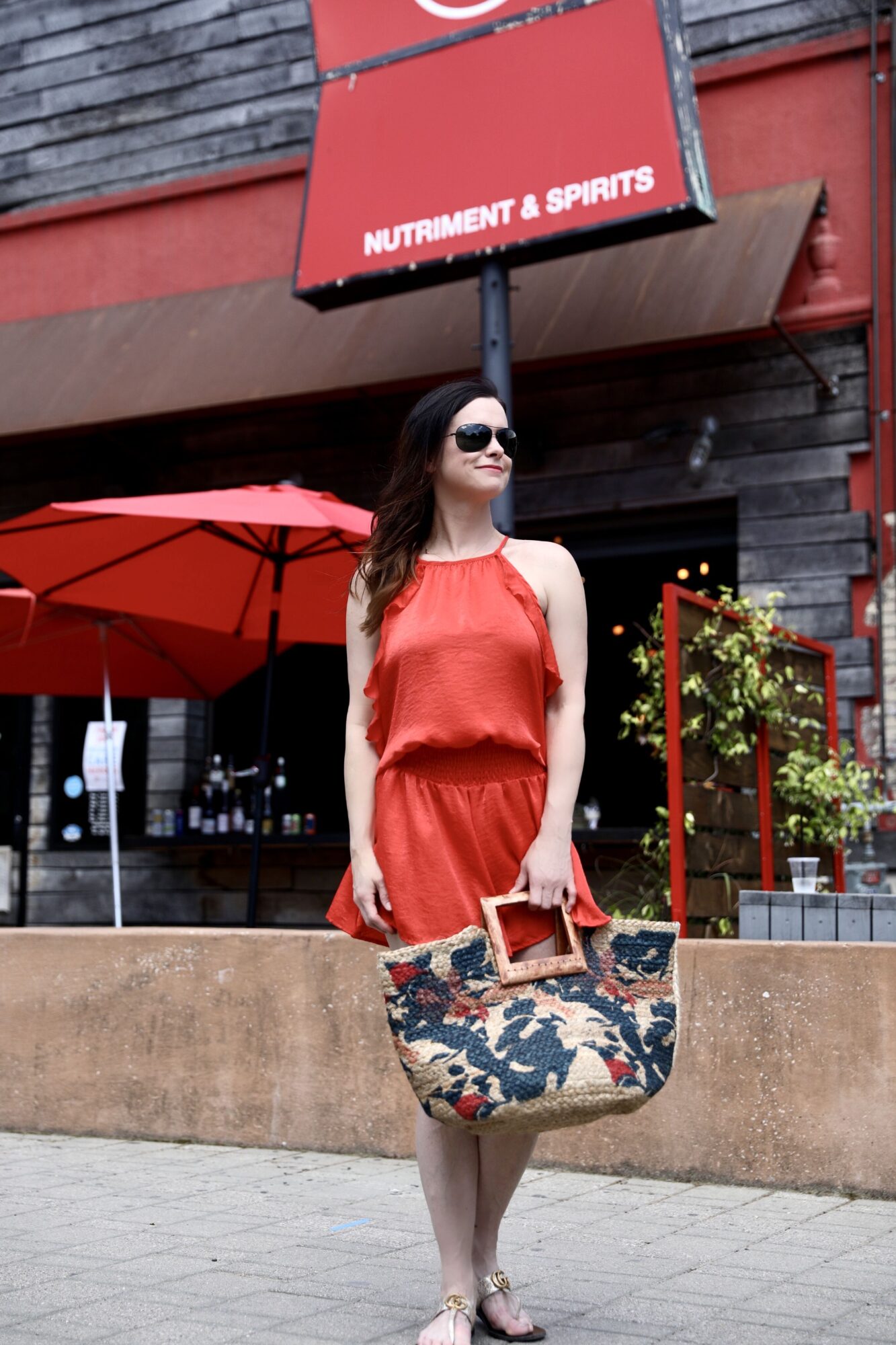 The Sunny Daze Romper is sweet and feminine in a spicy color. This is perfect for lounging outside in the warm spring sun and even going on an evening bike ride. Just add a pair of your favourite speakers.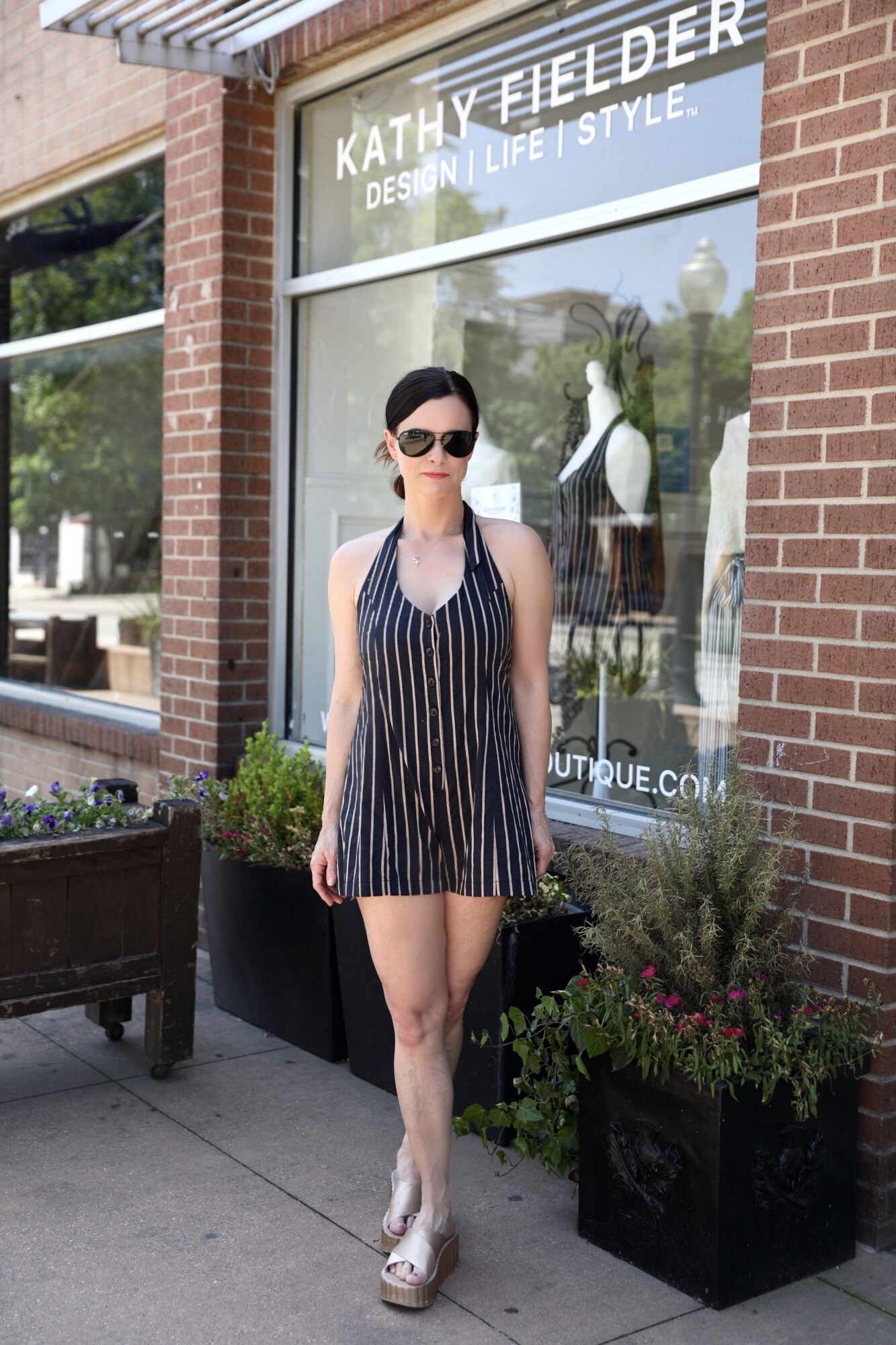 KF found a new closet must–have, the Delancey Romper. Its linen blend fabric makes it ideal for this time of year, and its vertical stripe elongates along with the halter neckline. it gives us vintage vibe we adore. Kathy loved it and thought it "surprisingly comfy, while being totally chic and looks good on mom and daughters alike. It's so comfy I could use it as pjs. Bella has to have this one!"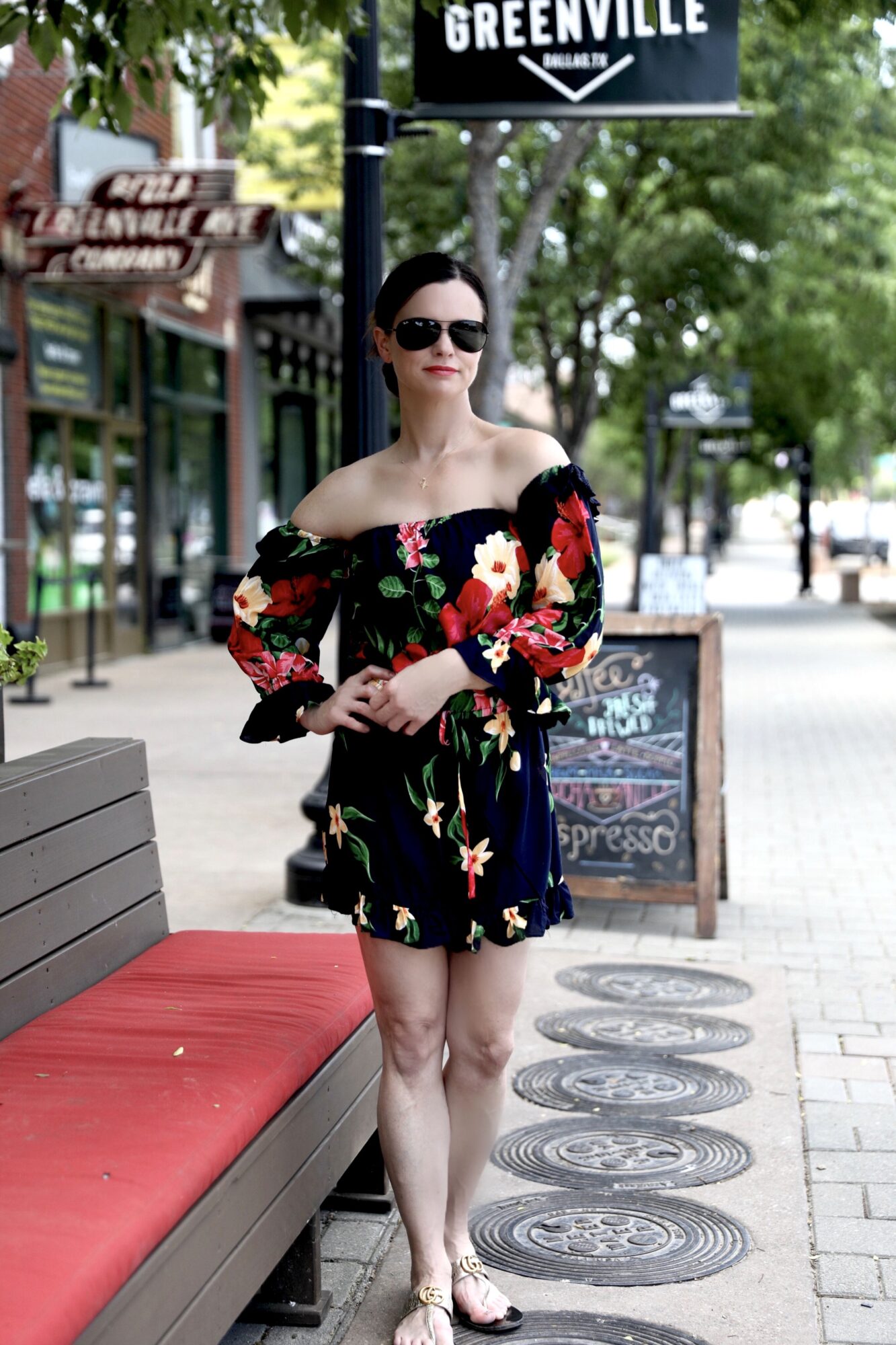 We may not be able to be on the tropical vacay of our dreams, but that doesn't mean we can't dress like we are. The Lilo Romper has a breezy look and playful feel with its happy floral print and off the shoulder sleeve.
Summer Short Style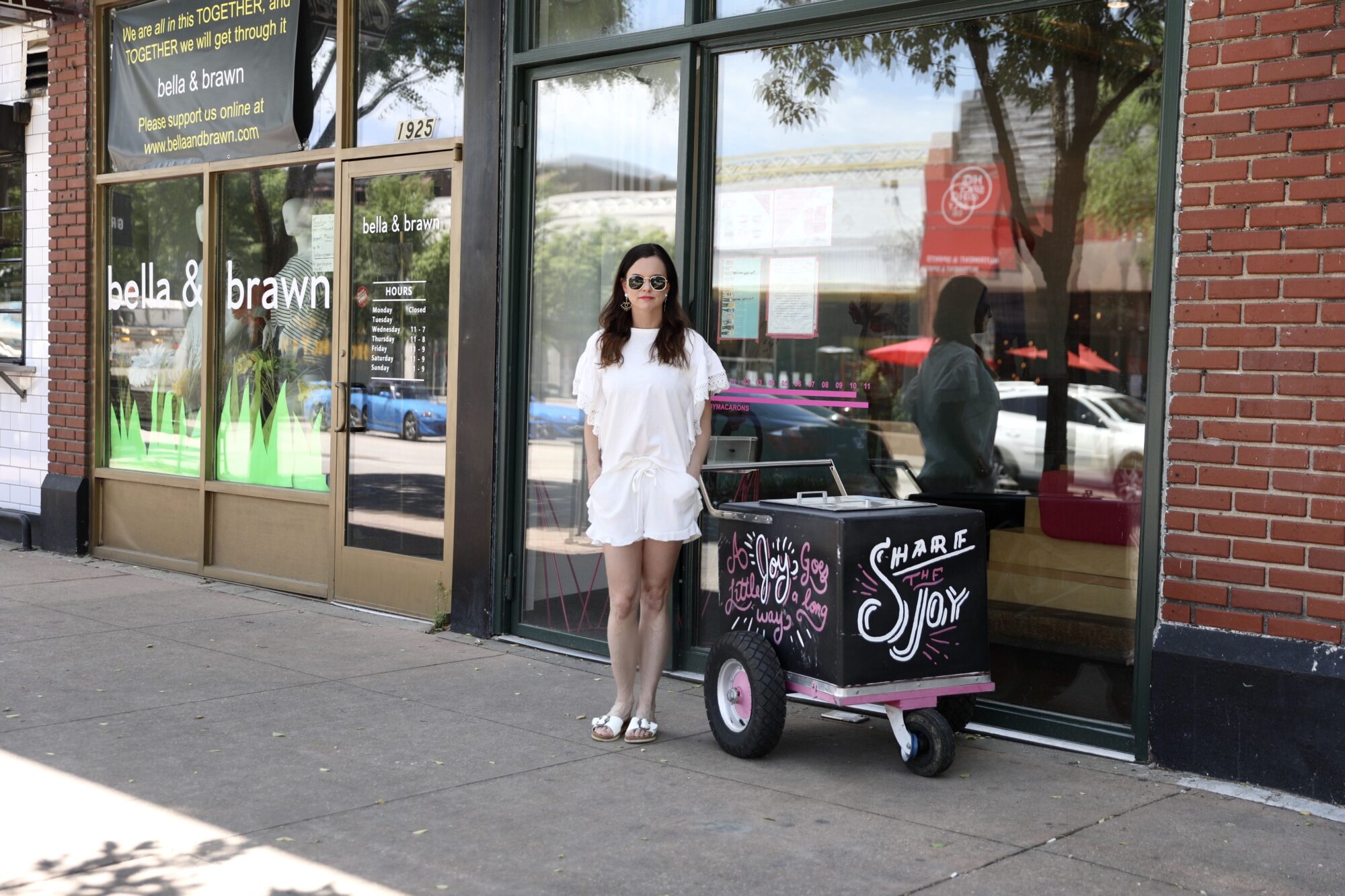 Let's face it, we aren't planning any glam events, parties or extravaganzas anytime soon. Cute casual is the new virtual cocktail hour fabulous. When we throw on something other than leggings, we know our days are going to be a bit brighter. Out fave casual go to now that the weather is warming up? Stylish and fun shorts we love from KF Boutique.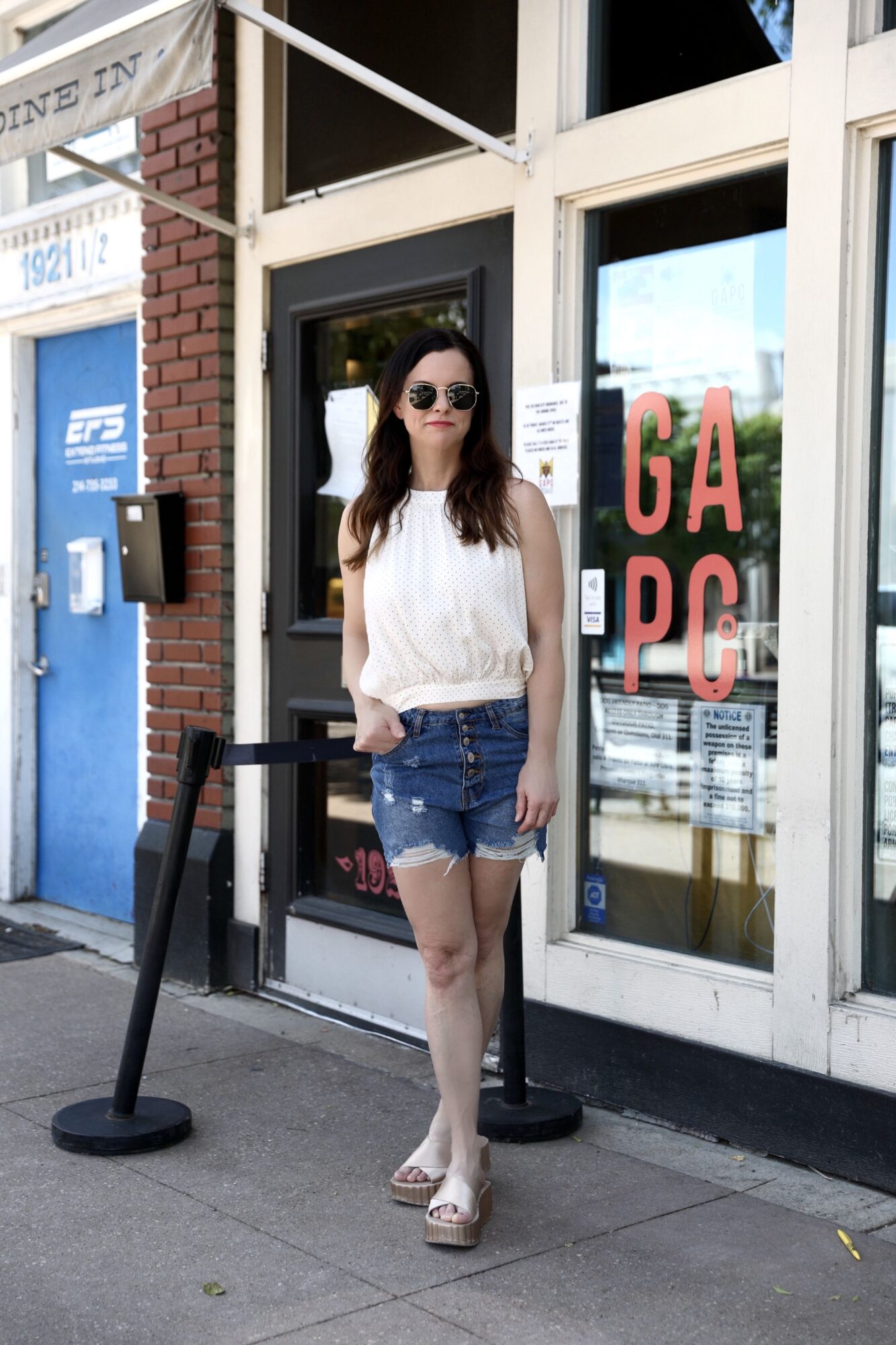 Denim cut offs will never go out of style. Our Run Around Town shorts, are the ones of your dreams. The medium wash, distressed hems, and tasteful holes and length make them a perfect pair to any top.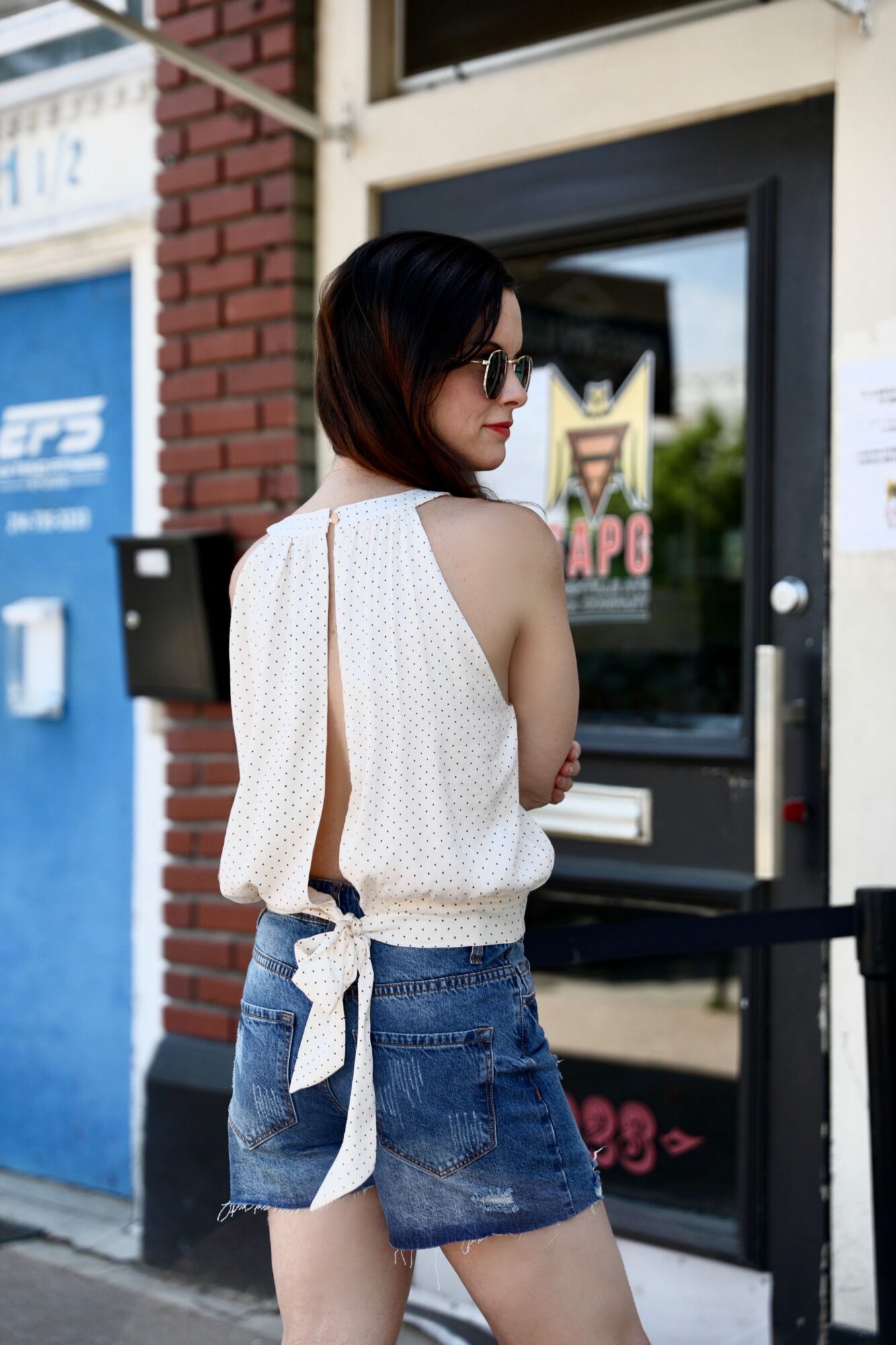 KF chose one of her in-store faves, the Bow Down Top to pair with her demin cut offs to give them a feminine + fresh vibe. It's sweet polka dot fabric, backless style, and tie detail make it the perfect compliment.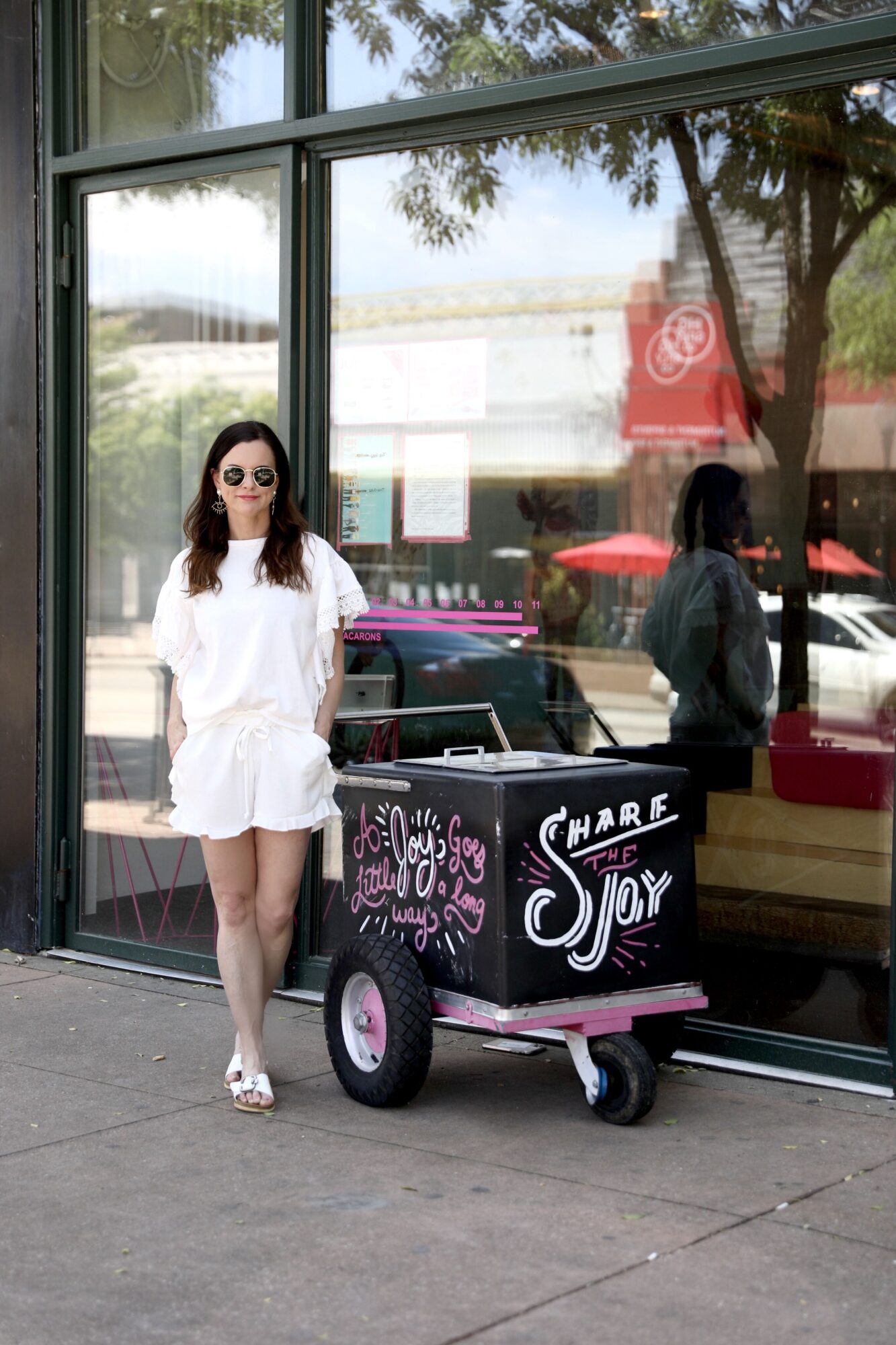 Never one to shy away from a monochrome white ensemble, KF styled our two newest white arrivals in the chic, go to style! The Bianca Shorts can be styled comfy or dolled up a little when you want to feel a bit more sexy, and we adore their versatility. The Papillon Top is girly with a bit of a bohemian flair, the perfect mesh with the classic sweet Bianca short style.
Honorable Mentions