This week, KF hosted a fab soirée at KF Design | Life | Style! The Fashion Stars for a Cause Wrap Party (along with honoring her 10 year anniversary and studio expansion) and it was a smashing success. Guests mingled in her newly renovated pop up shop and corporate offices to celebrate, as well as browsed her boutique to shop lifestyle, fashion form The Brit Rose Collection, and home by Isabella Collection by Kathy Fielder. After all, this is a season of celebrating (but which season isn't?)! Whether or not you need a reason to throw a party, there are a few key factors to planning and executing one smoothly. Never one to shy away from hosting, KF is sharing her advice on throwing the perfect soirée, and you can see it all here…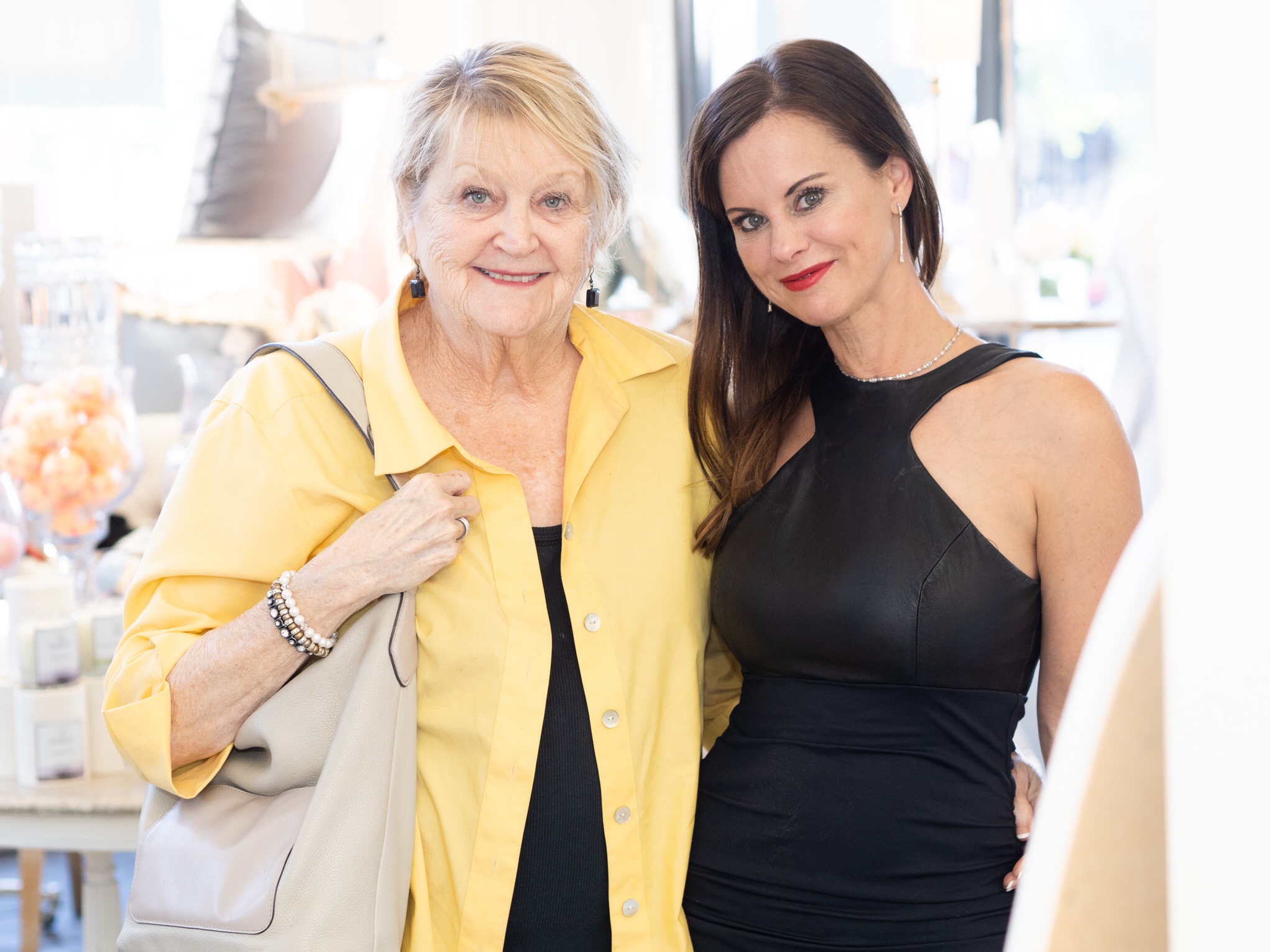 Refreshments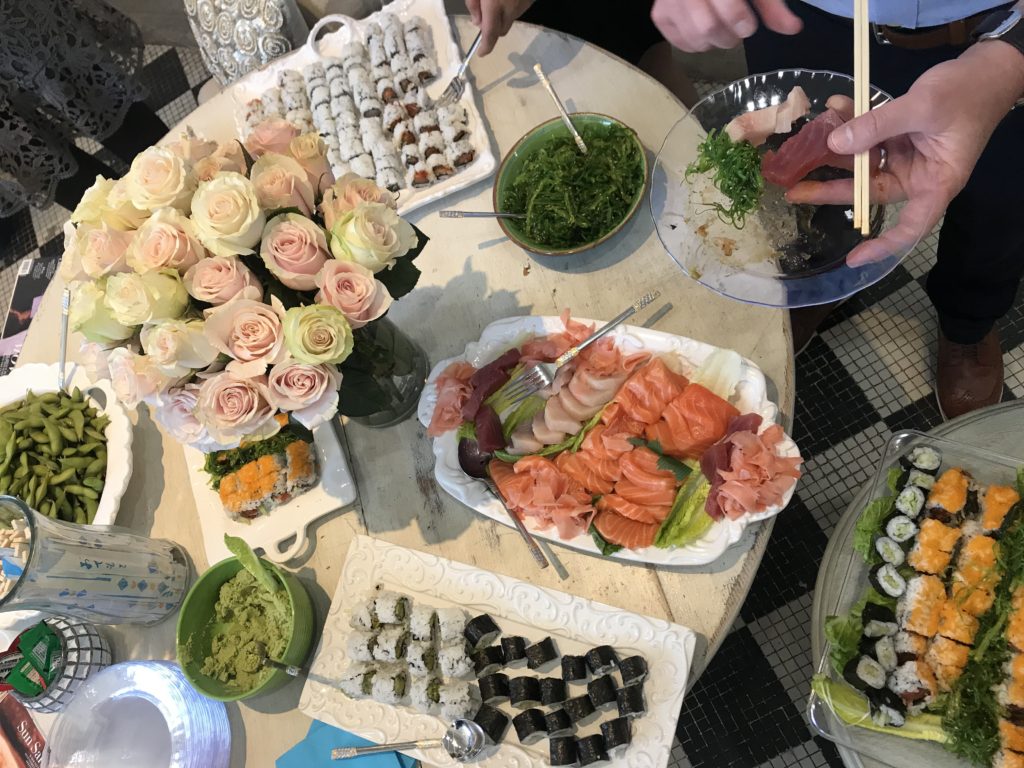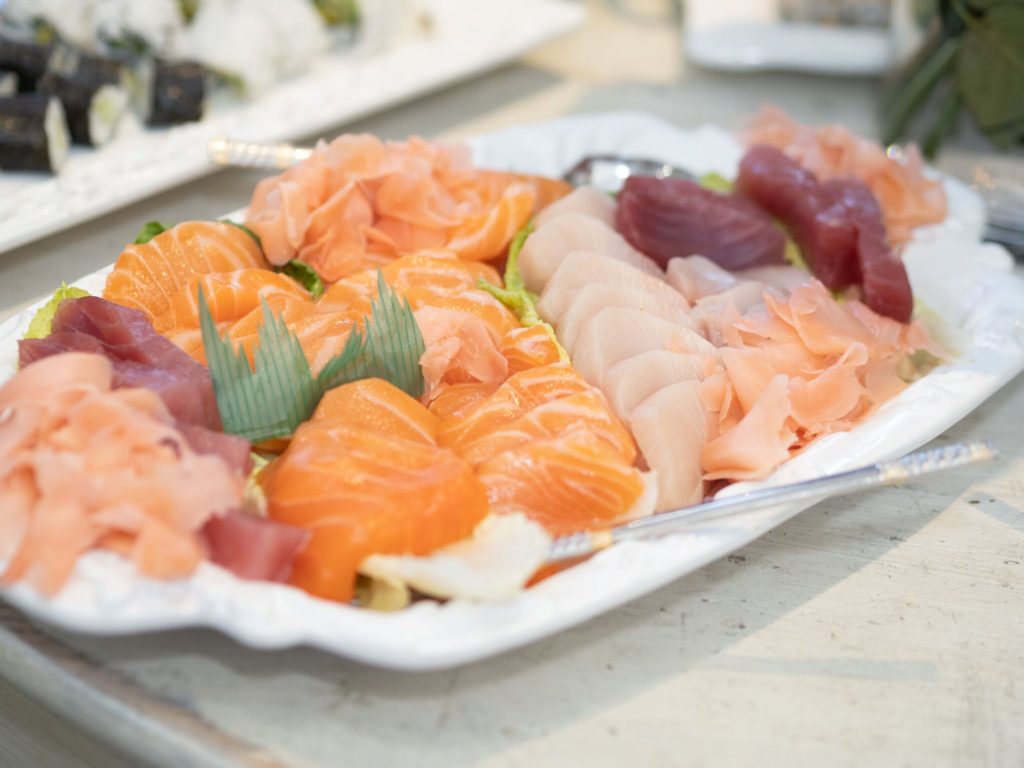 Food brings people together. Just like a kitchen in a home, food at an event does the same. Sushi is always a delicious and chic choice for any soirée. Sushi is easy for guests to grab quickly and still easy for them to socialize, shop, and mingle. So it's a wonderful touch to your party.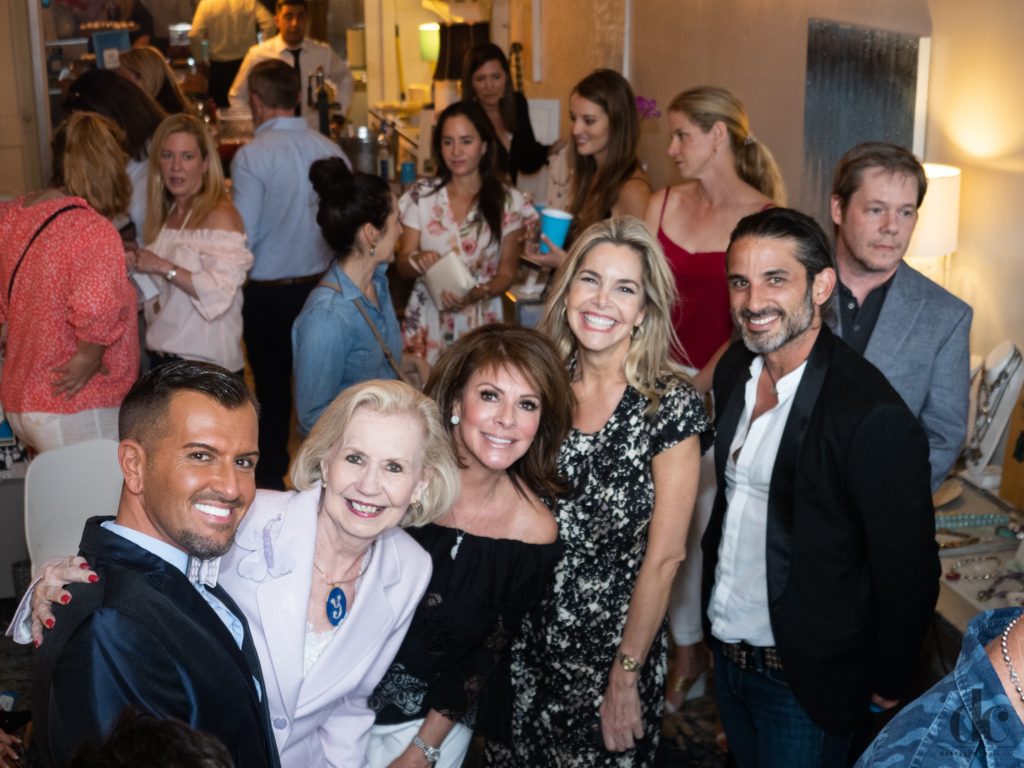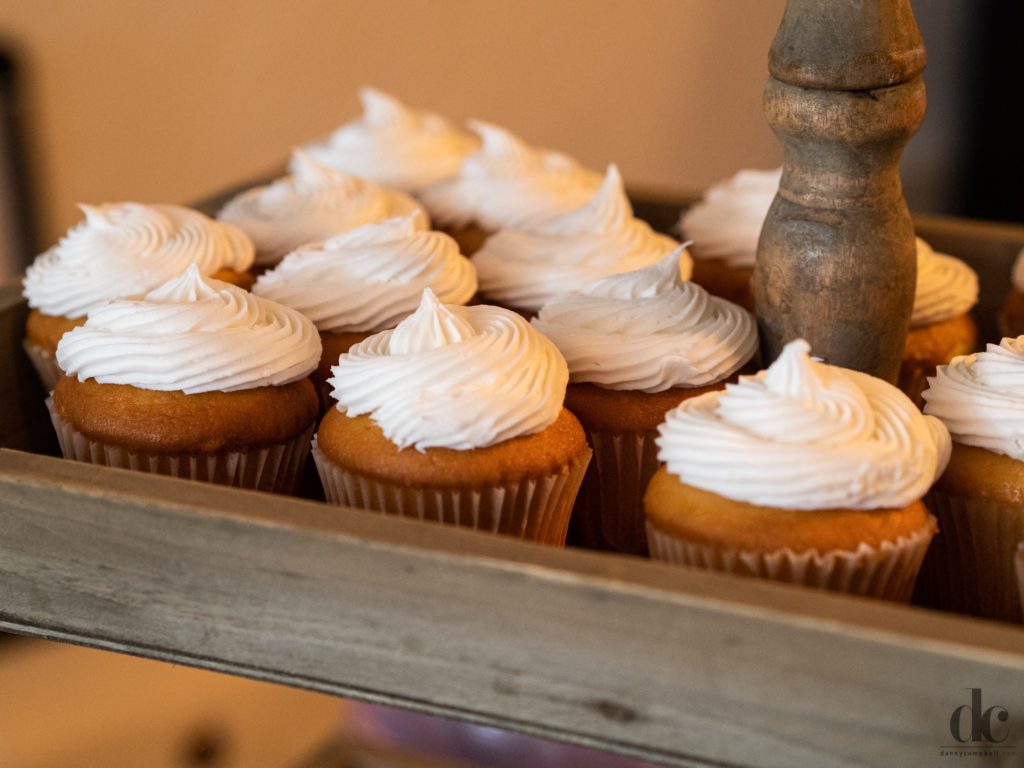 The same goes for cupcakes like the ones donated by Posh Cakes! Easy to grab and snack on and who doesn't enjoy a delicious cupcake?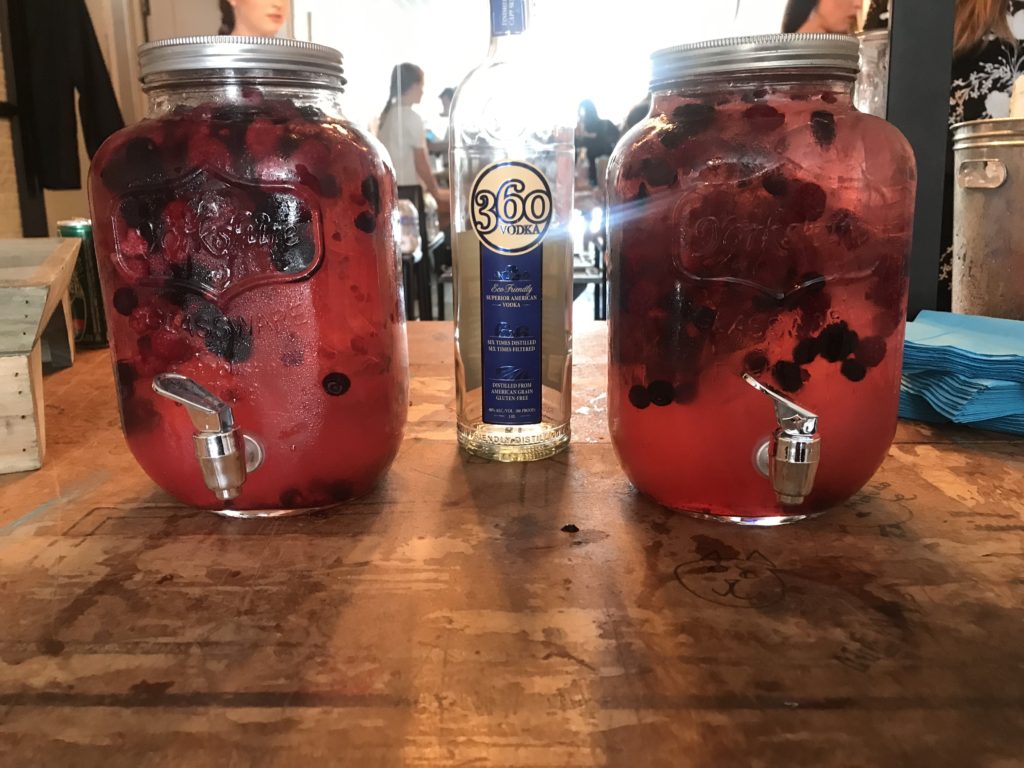 360 vodka donated their reasonably sourced, gluten free vodka for a yummy, skinny, and delicious cocktail. A signature cocktail for any event instantly amps up the party. Having champagne, wine, and a little beer as well as non-alcoholic choices gives your guests the ability to choose and enjoy. Depending upon their drink preference, there is surely something for everyone with options to spare, which makes guests feel right at home!
KF Tip ~ Make a virgin version of whatever cocktail or punch you are serving for people under 21 or designated drivers to enjoy 😉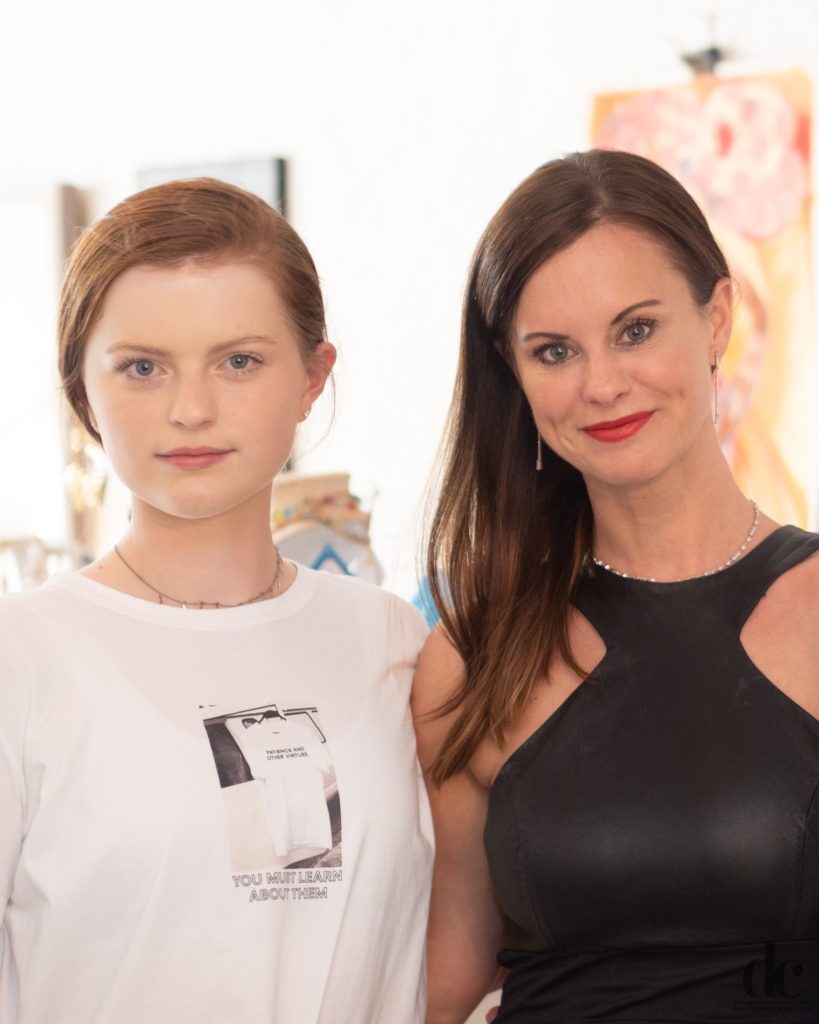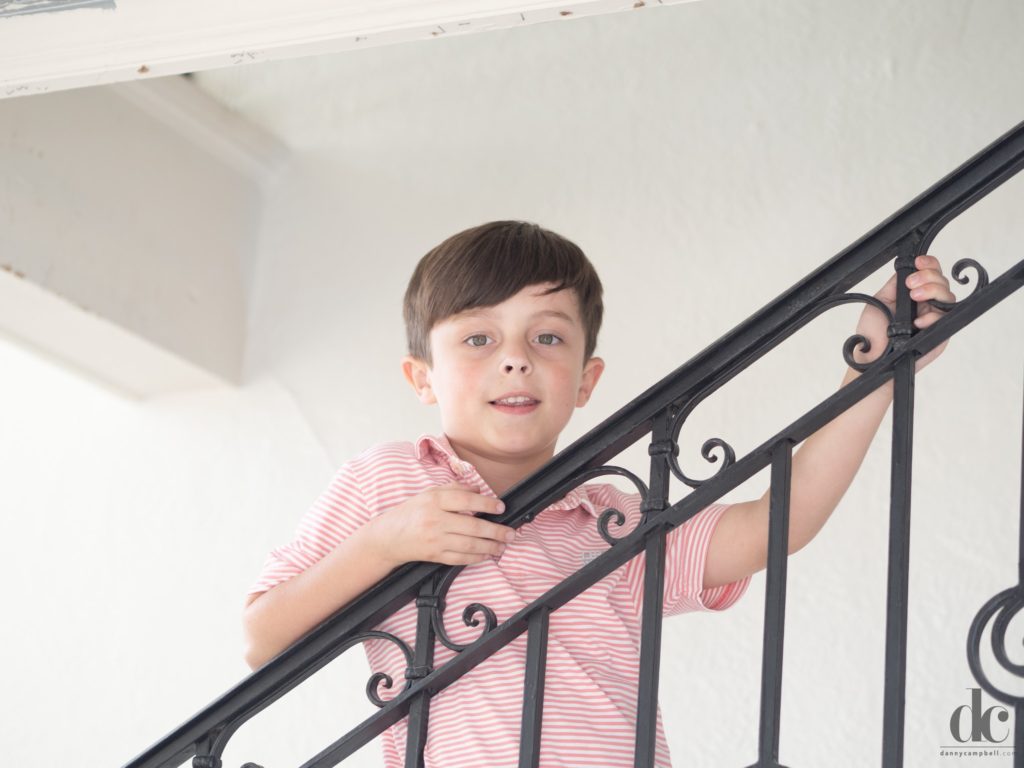 Always one to want to include her kids in her work and lifestyle, kiddos including Kathy's own, Harrison and Isabella, were in attendance and had a great time up in KF's loft office, where she of course keeps arts and crafts and things to keep little minds occupied.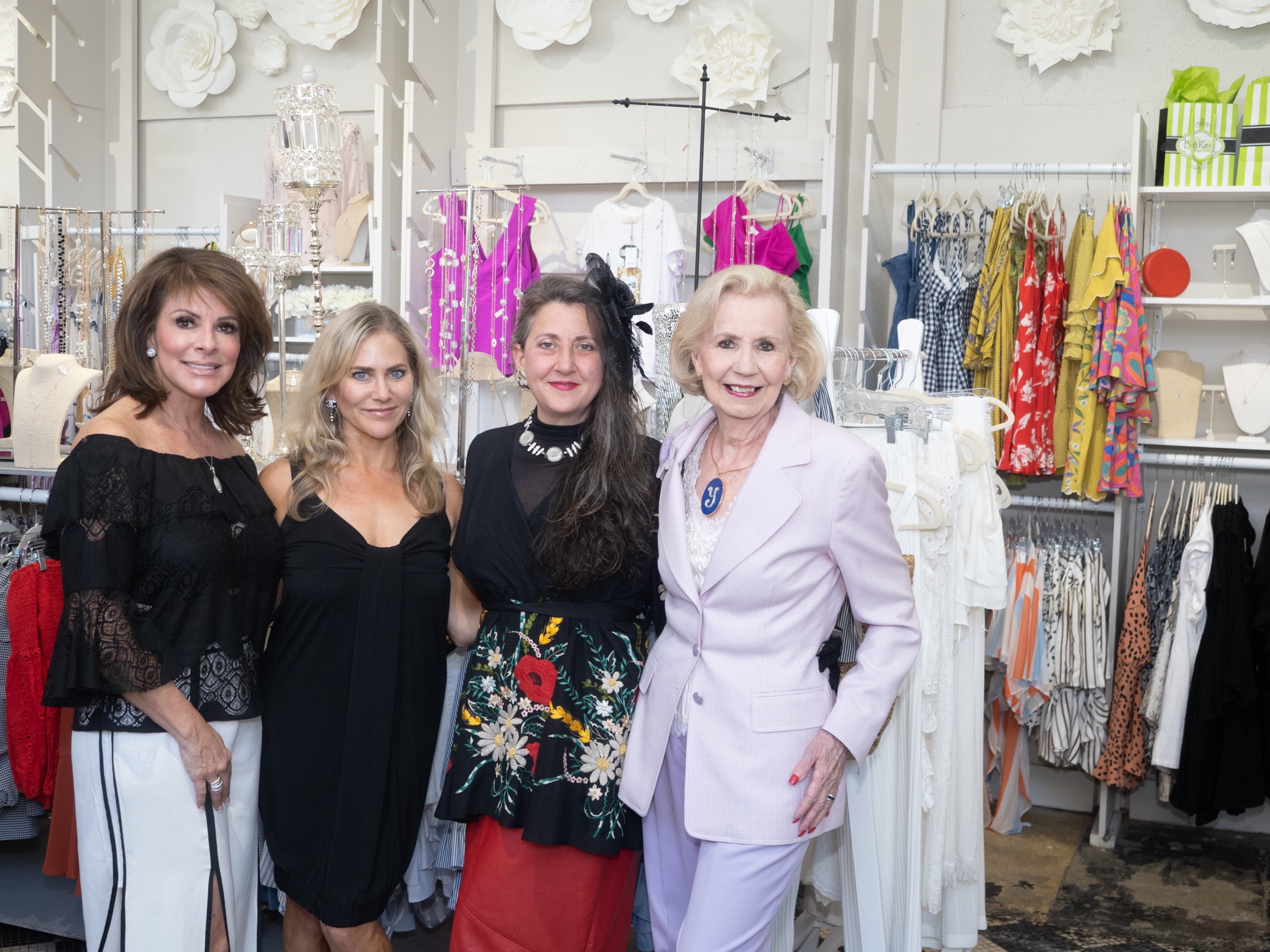 Entertainment & Ambience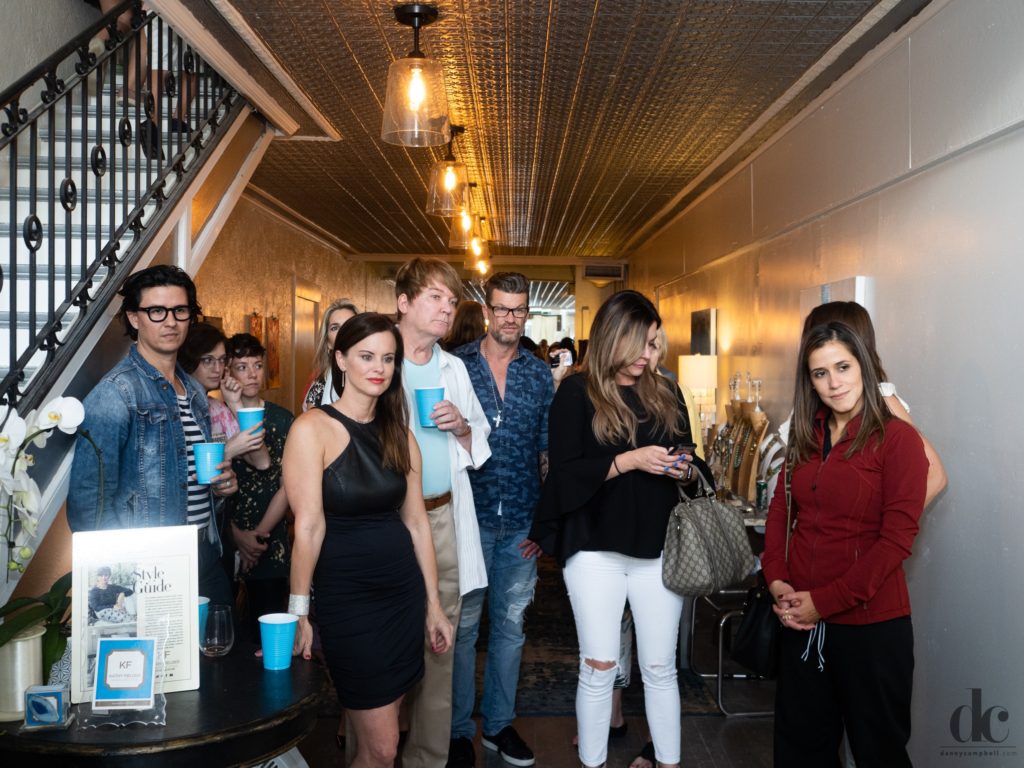 There isn't always a need for outside entertainment, but one thing we know for sure is that it doesn't hurt!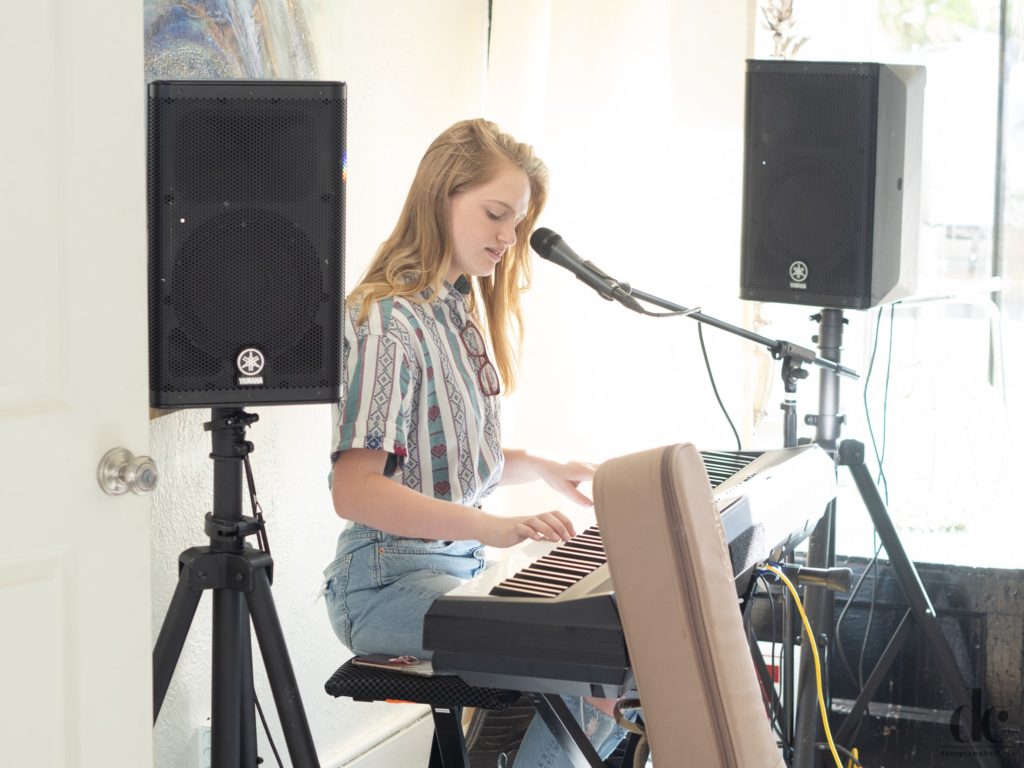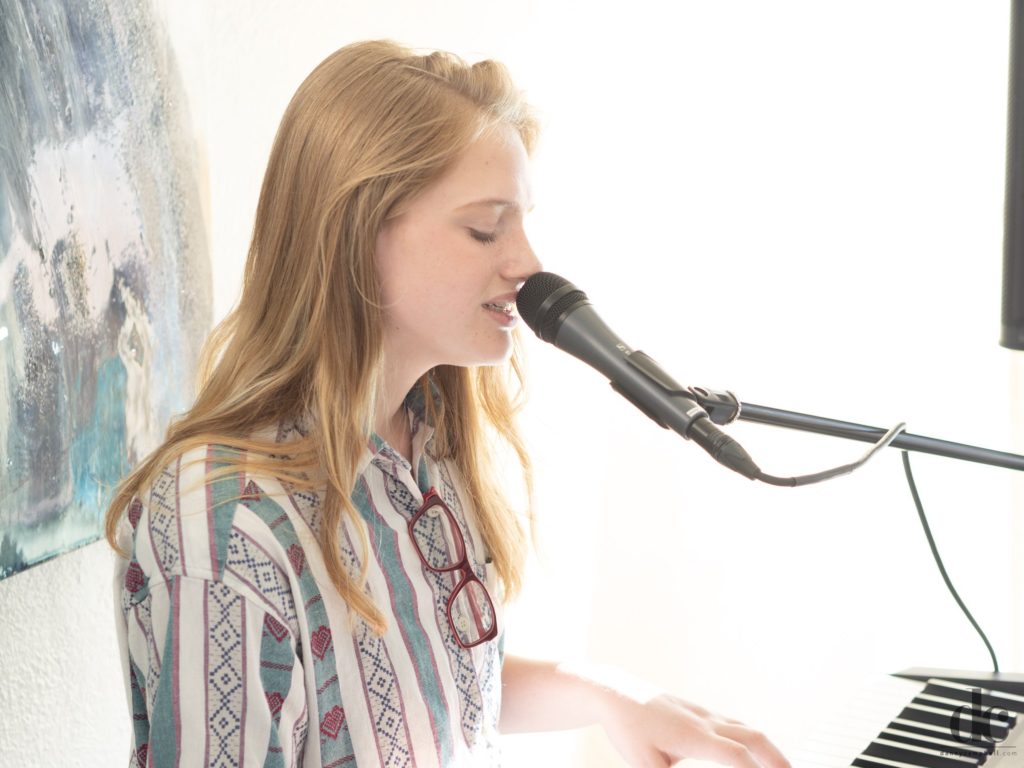 Live music is always a wonderful way to celebrate at any event, and Kathy invited the uber-talented 15 year old Remy Reilly to delight guests with her beautiful, melodic voice and original songs. It felt like Nora Jones herself was singing in an intimate concert just for guests. Having her light and airy voice in the background made the atmosphere all the more engaging and enjoyable for everyone as they mingled and shopped.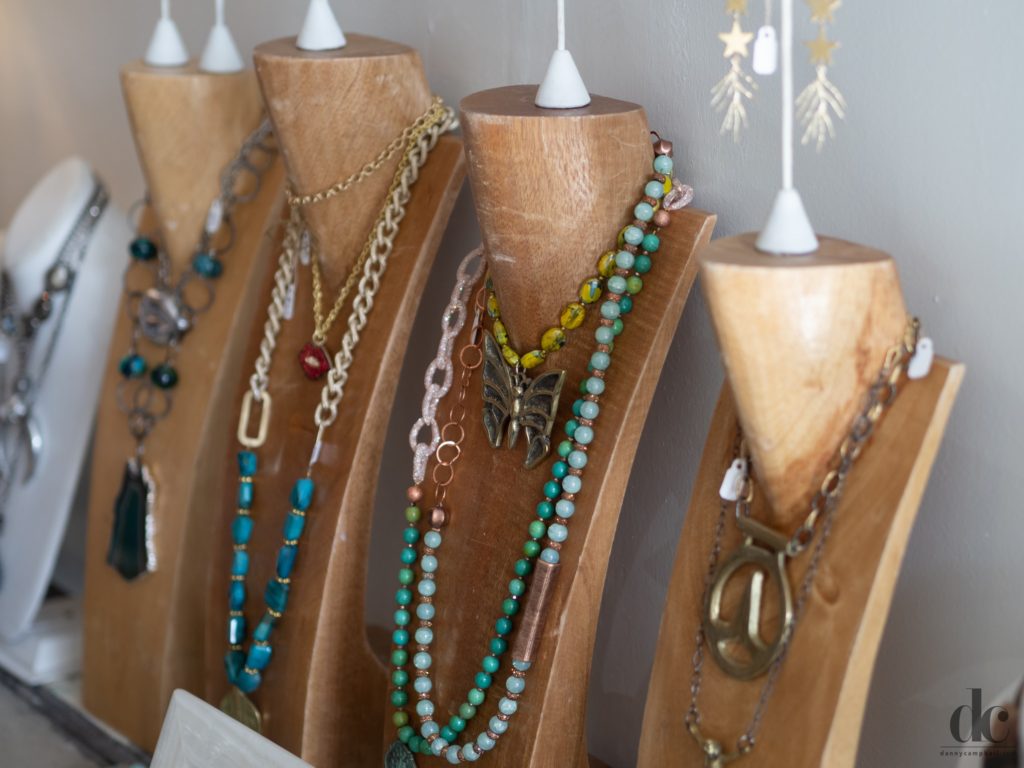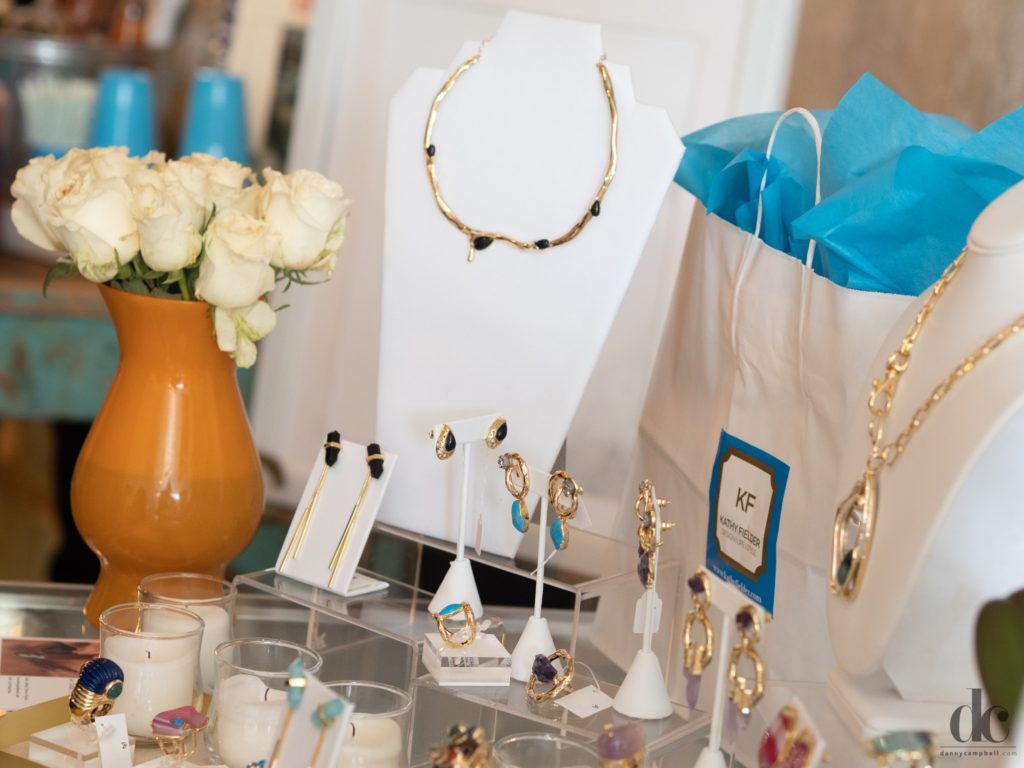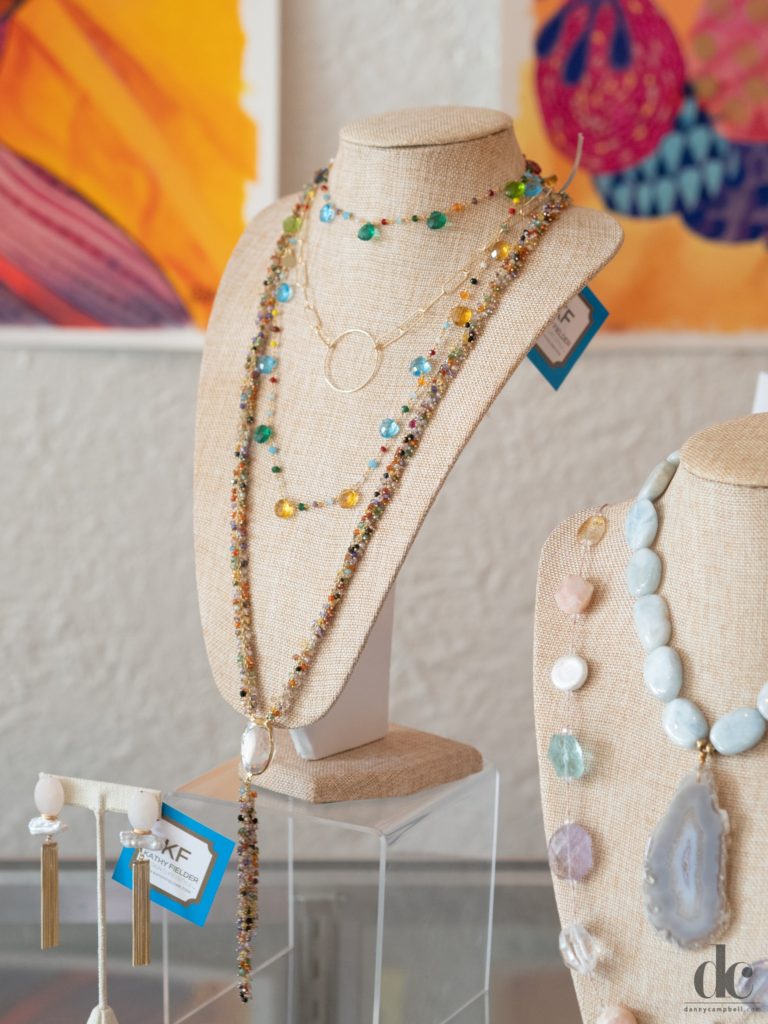 Just like music, art engages you in any space. Kathy's new pop-up event space hosted artists and artisan jewelers to add a cool decor that attendees were free to shop and donate back to support The Suicide and Crisis Center of North Texas, a cause which Kathy is very passionate about.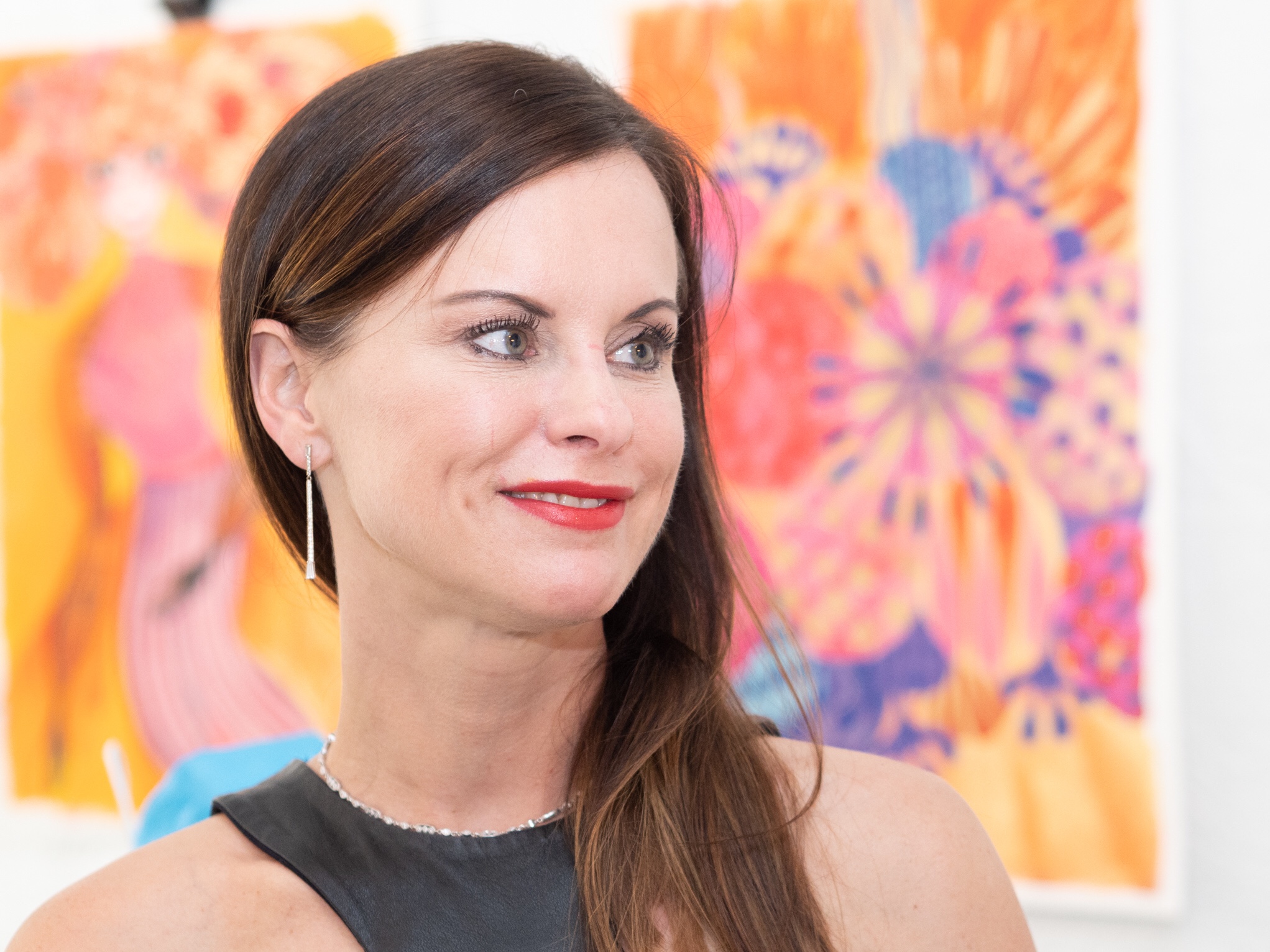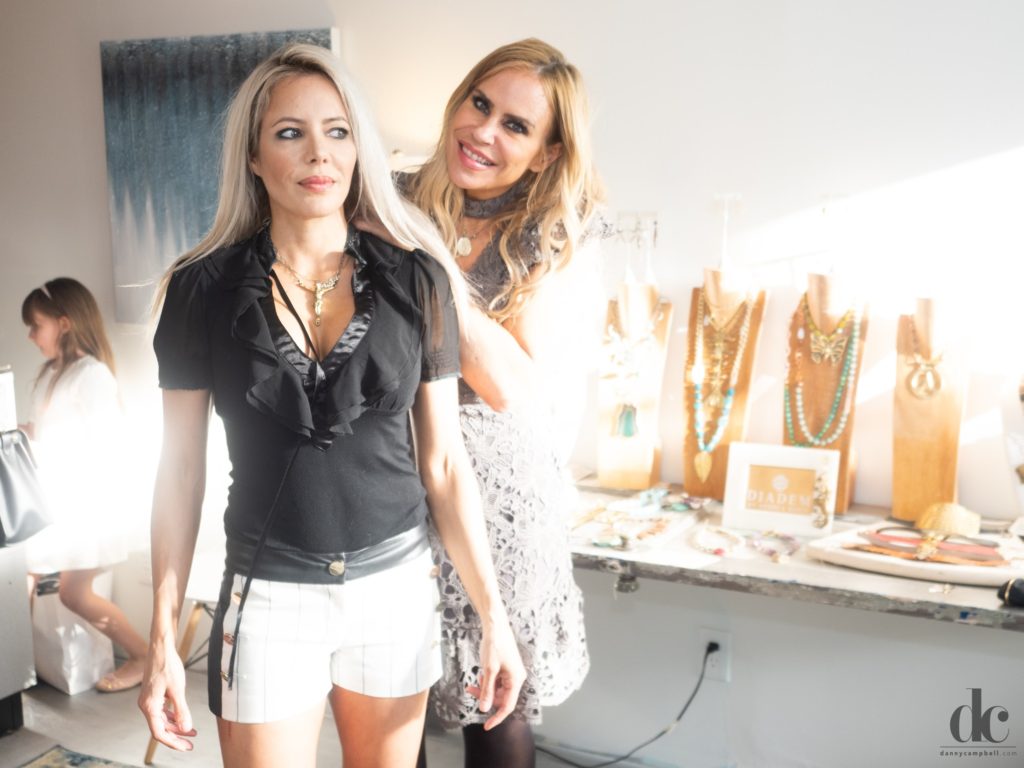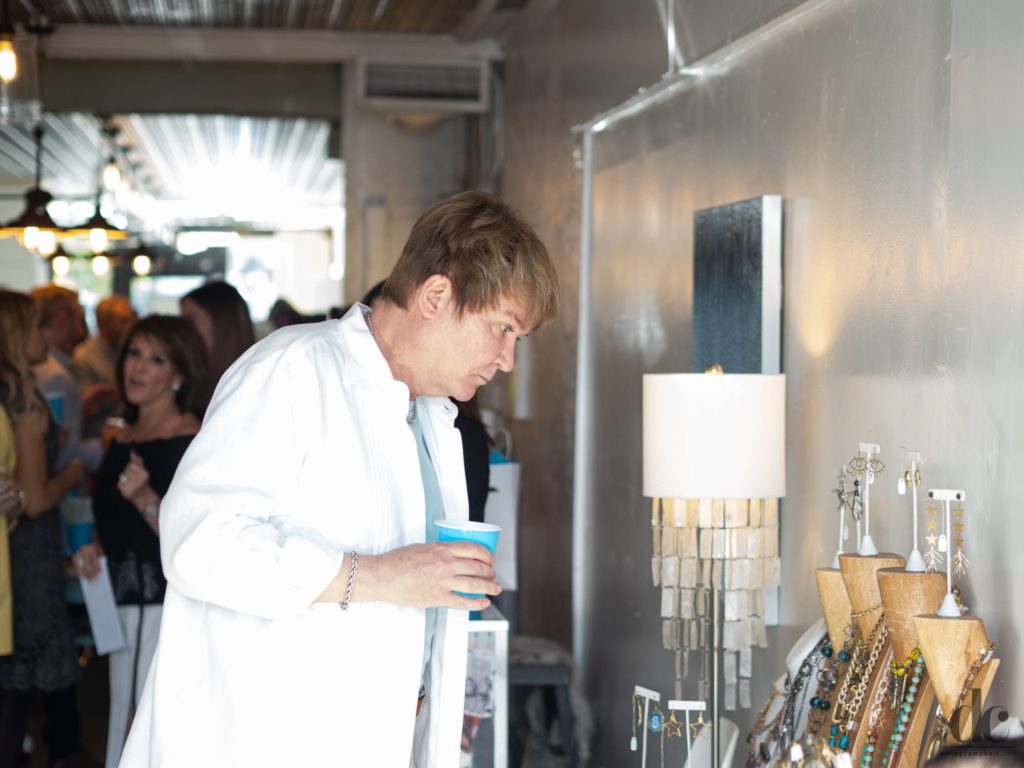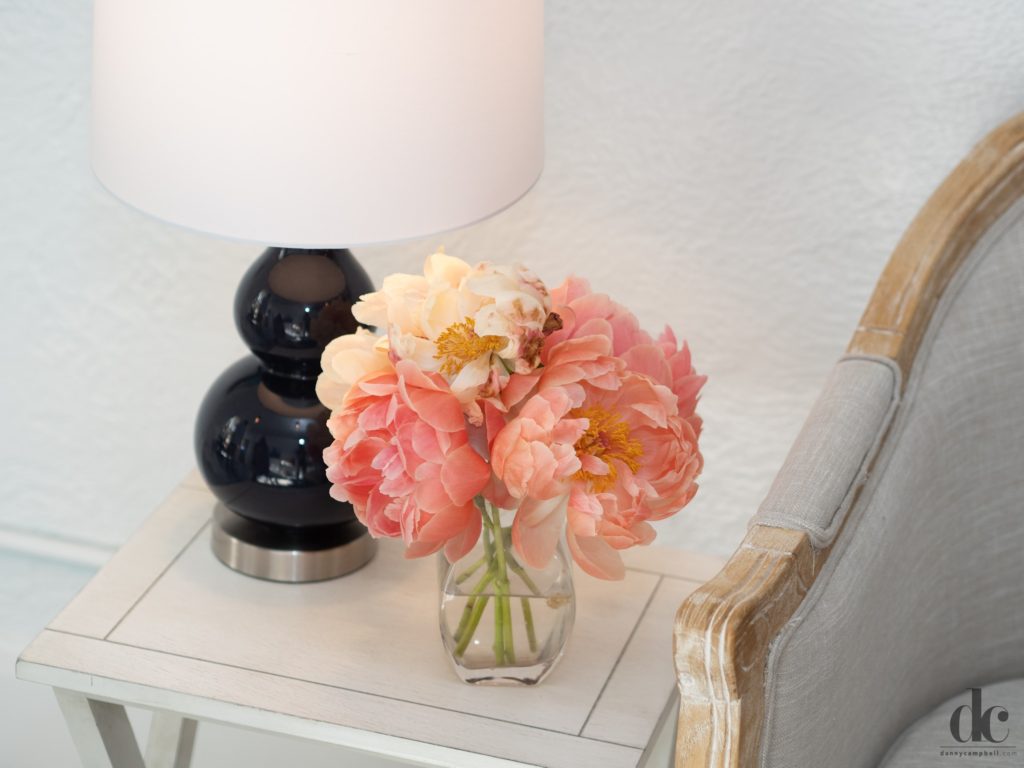 Fresh flowers like these gorgeous peonies are always KF's go-to finishing touch. They add ambience and beauty and look gorgeous scattered throughout your space for that refining little touch of classic elegance.