Accessories make an outfit. Jewelry, shoes, bags and clutches are the icing on the cake for the well-dressed girl on the go! Since KF knows the importance of a fab accessory, she has stocked her boutique full of them. From pieces she's designed to unique lines she's sourced, KF Design | Life |Style is the one-stop-shop for all lifestyle goods. See KF's top picks and favorite accessories and shop them in person in Dallas, Texas at her boutique (find KF here) or online at kathyfielderboutique.com. See Kathy's top must-haves for the season..
KF Originals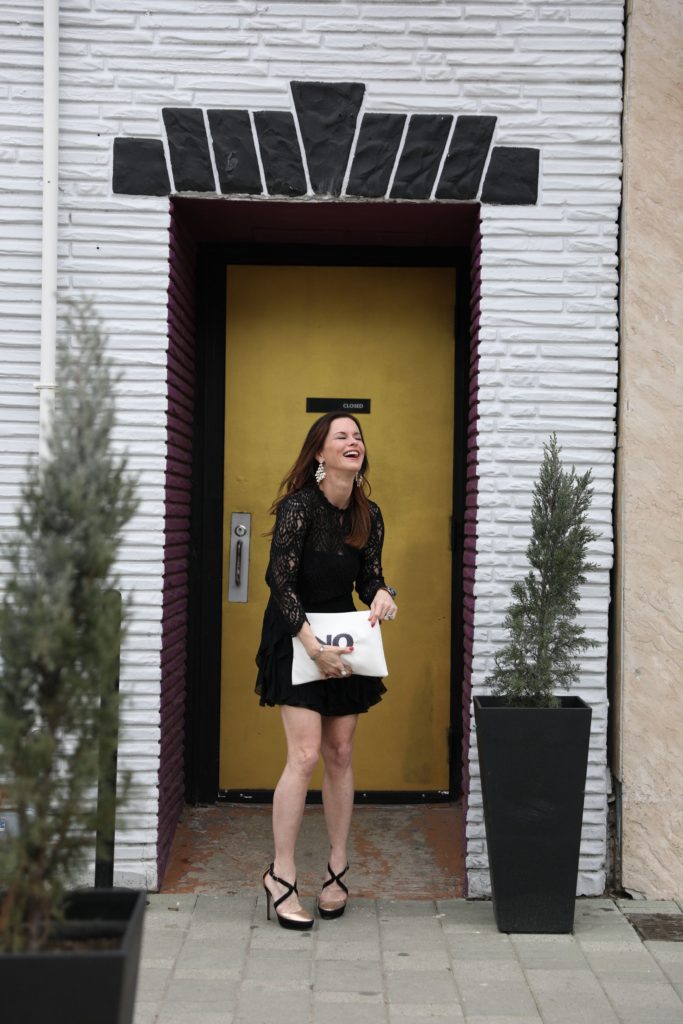 Some of our favorites in the store are KF's very own original designs and pieces. From hand -sewn white leather embroidered clutches to Swarovski encrusted pieces, we have stunners that easily transition from day-to-night and are collection staples that make a true statement.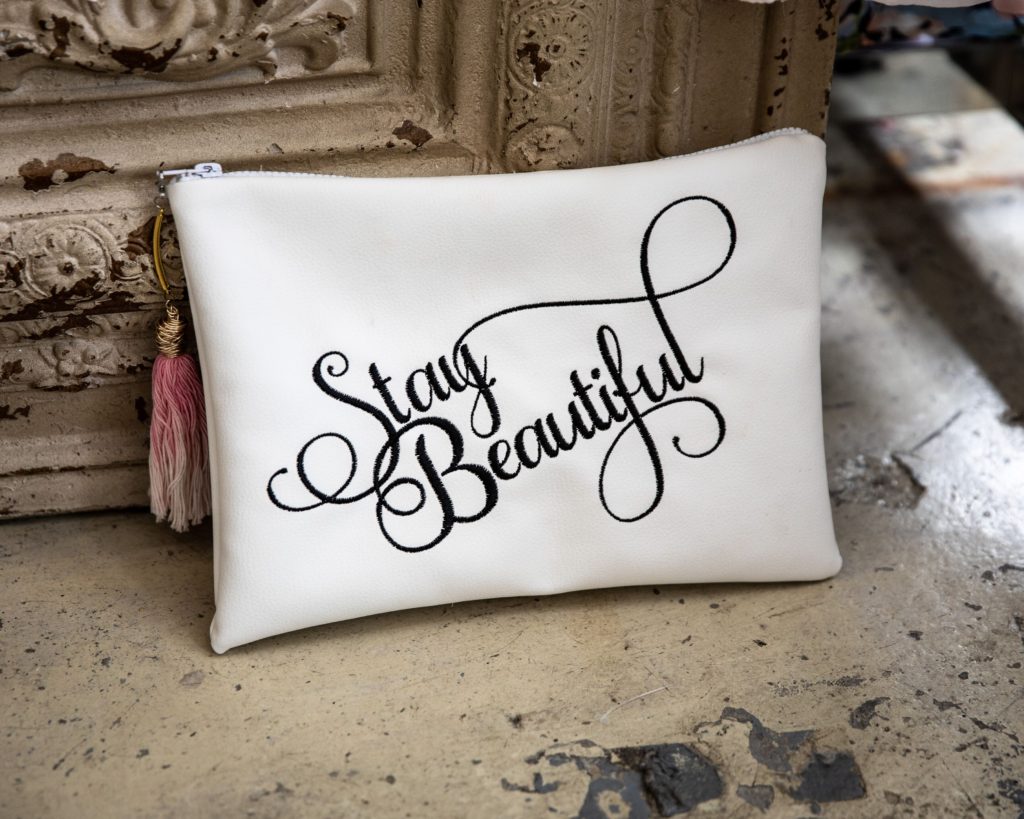 Shop our 'Stay Beautiful' white leather clutch here.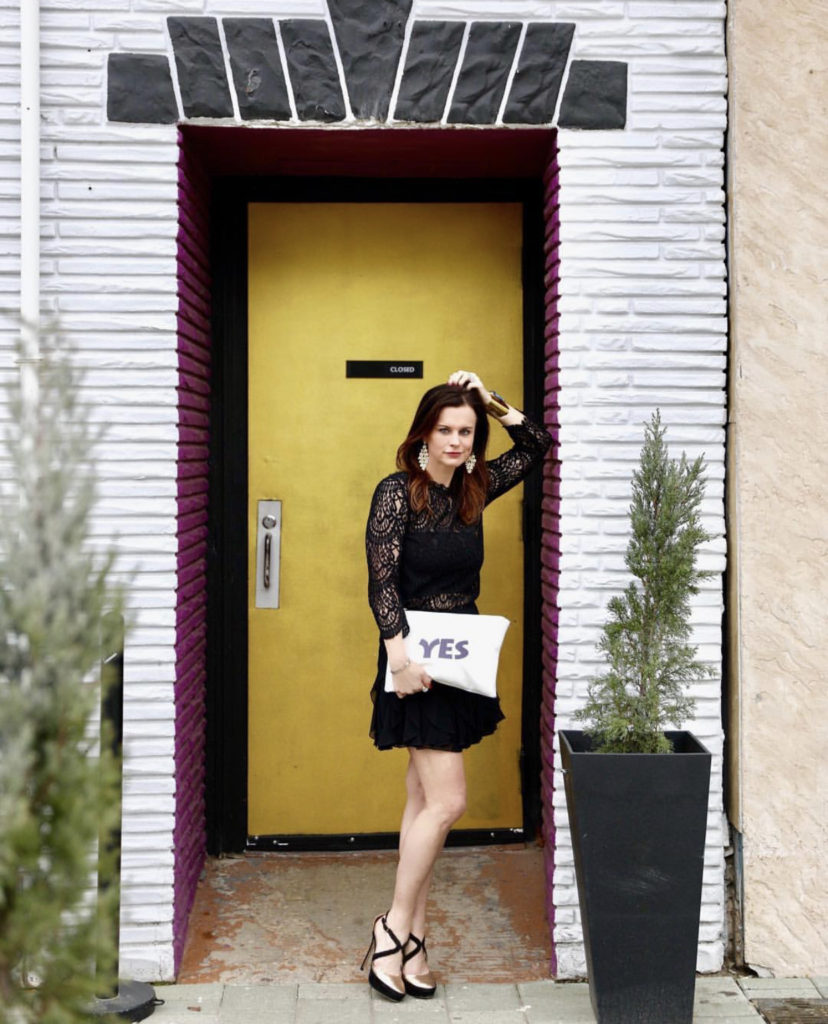 With an assortment of white leather clutches with different expressions and finished off with a fab tassel zipper handle, no two are alike. Each unique piece is a one of a kind and will make an impact when you carry it! Shop KF's Yes/No Clutch.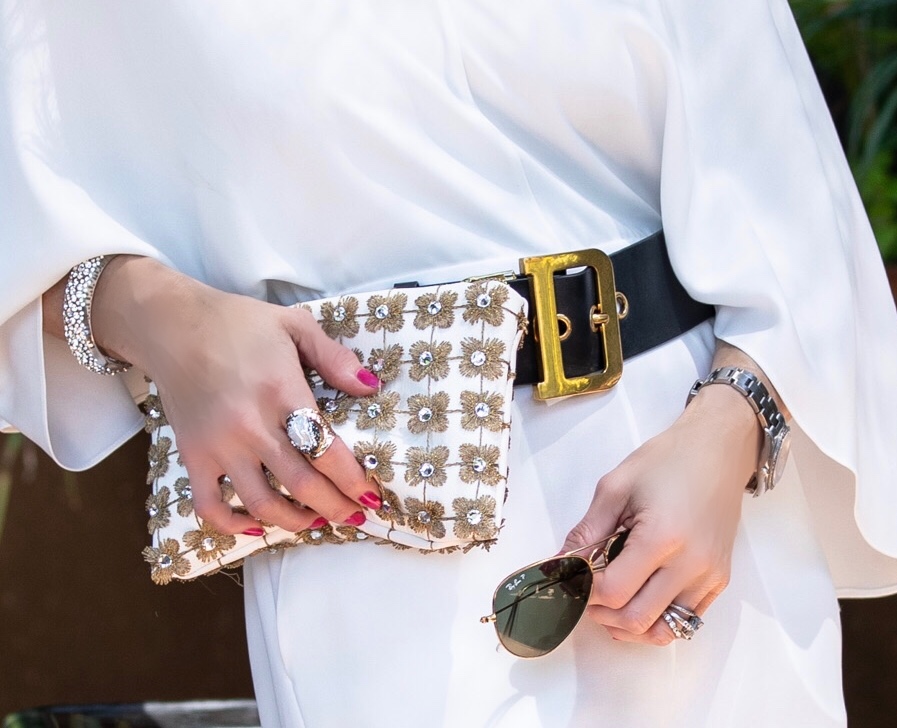 One of KF's signature pieces are her hand made, Swarovski encrusted clutches. They truly are unique and bespoke. They are an amazing addition to any outfit for maximum impact and unique statement-making style.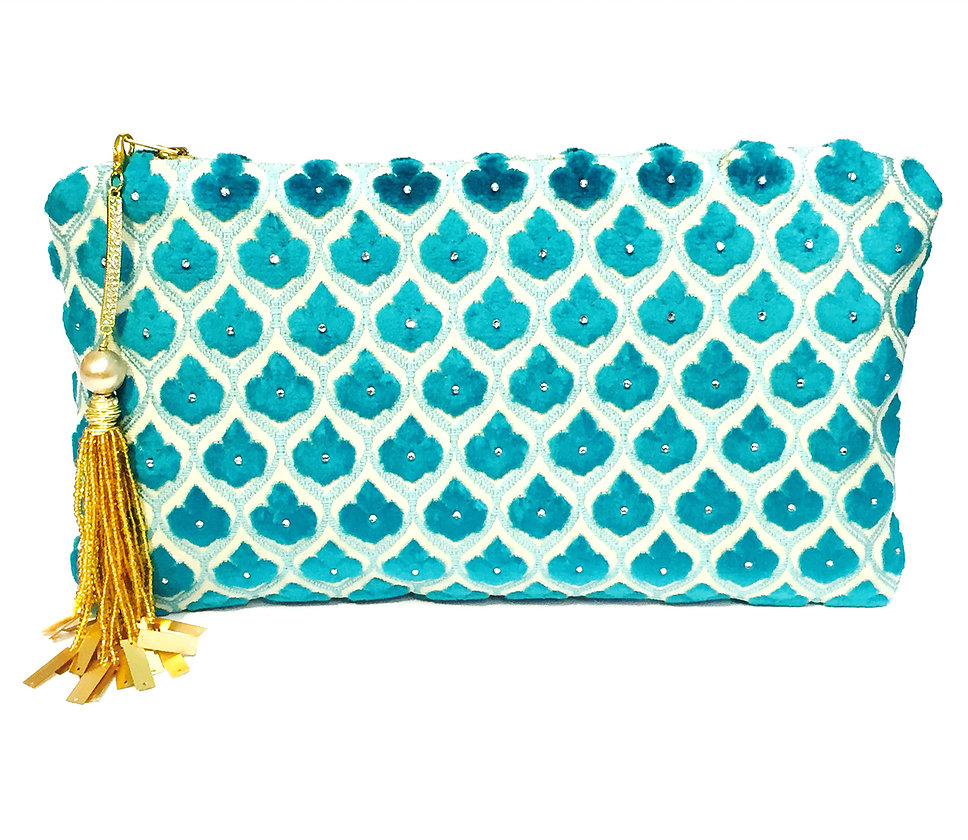 Shop all KF's Crystal evening clutches here.
Curated Pieces
We are all about thoughtfully curating pieces here at KF Design | Life | Style. We don't sell anything we wouldn't buy and wear ourselves! Kathy is passionate about bringing in pieces for busy ladies who are on the go and want fashionable styling to go with it.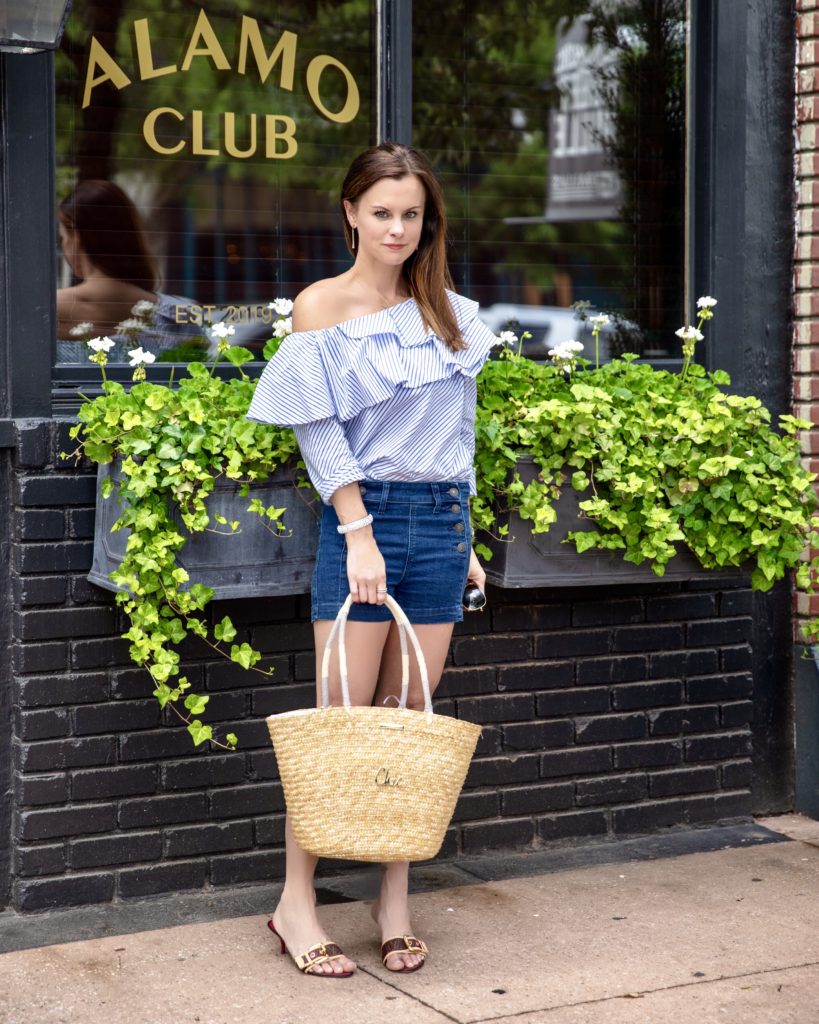 What's a more perfect bag for summer than a straw bag? Easy, nothing! Straw is perfectly in style this time of year. And this one is available with Chic or Love gold metallic detail on the front. Shop it here!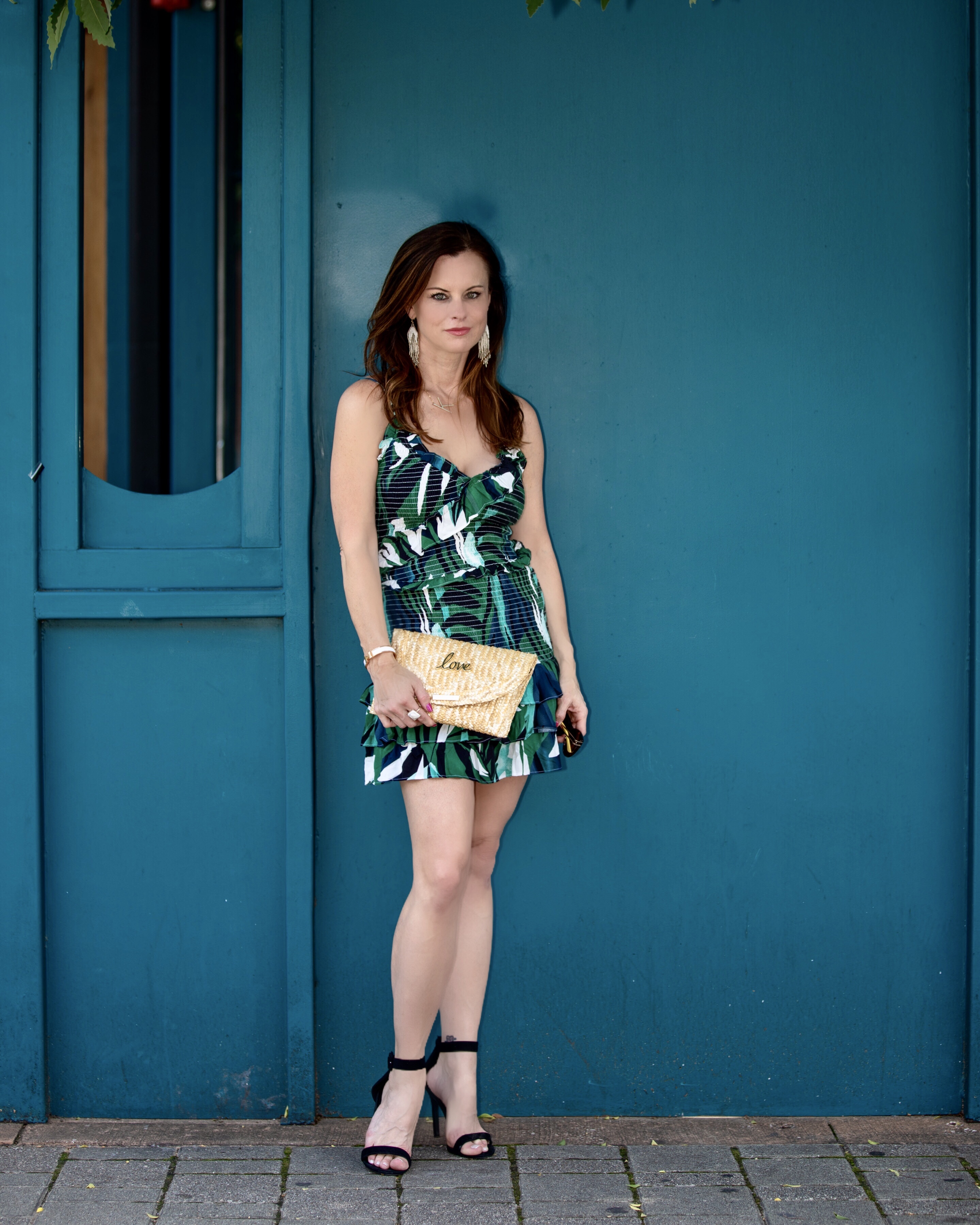 This clutch is perfect for the girl on the go and is an adorable addition to your wardrobe. Available in Chic or Love, Shop Katie Loxton style on Kathy's site.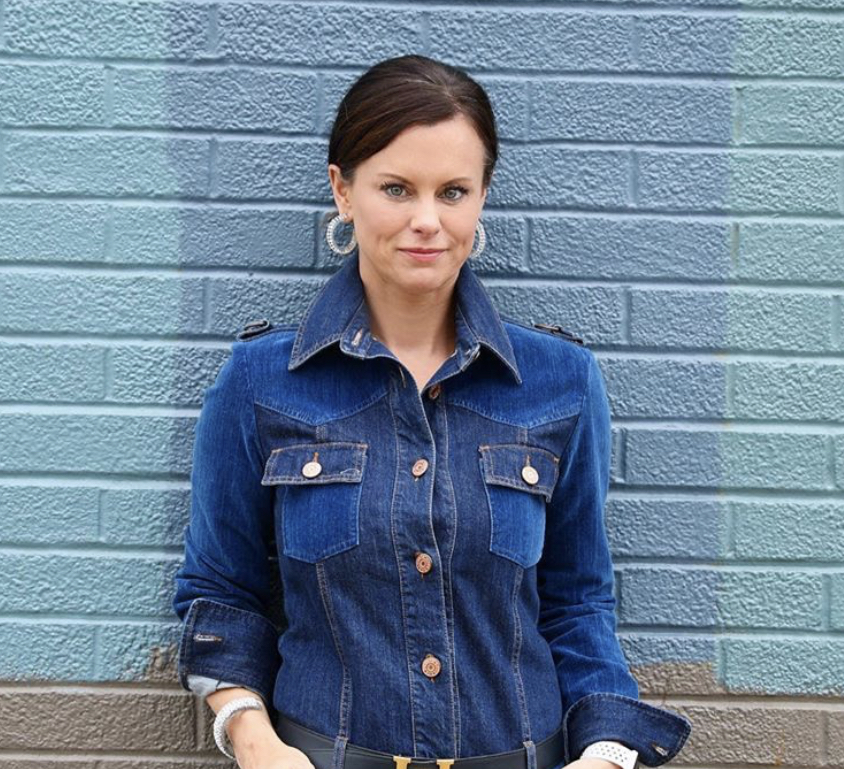 KF has been obsessed with Natalie Mills' jewelry lately. Her transparent earrings, bracelets and necklaces are so glam and the perfect neutral. They instantly amp up everyday looks and add a little extra glam to your ensemble. Shop her items on KF Design | Life | Style.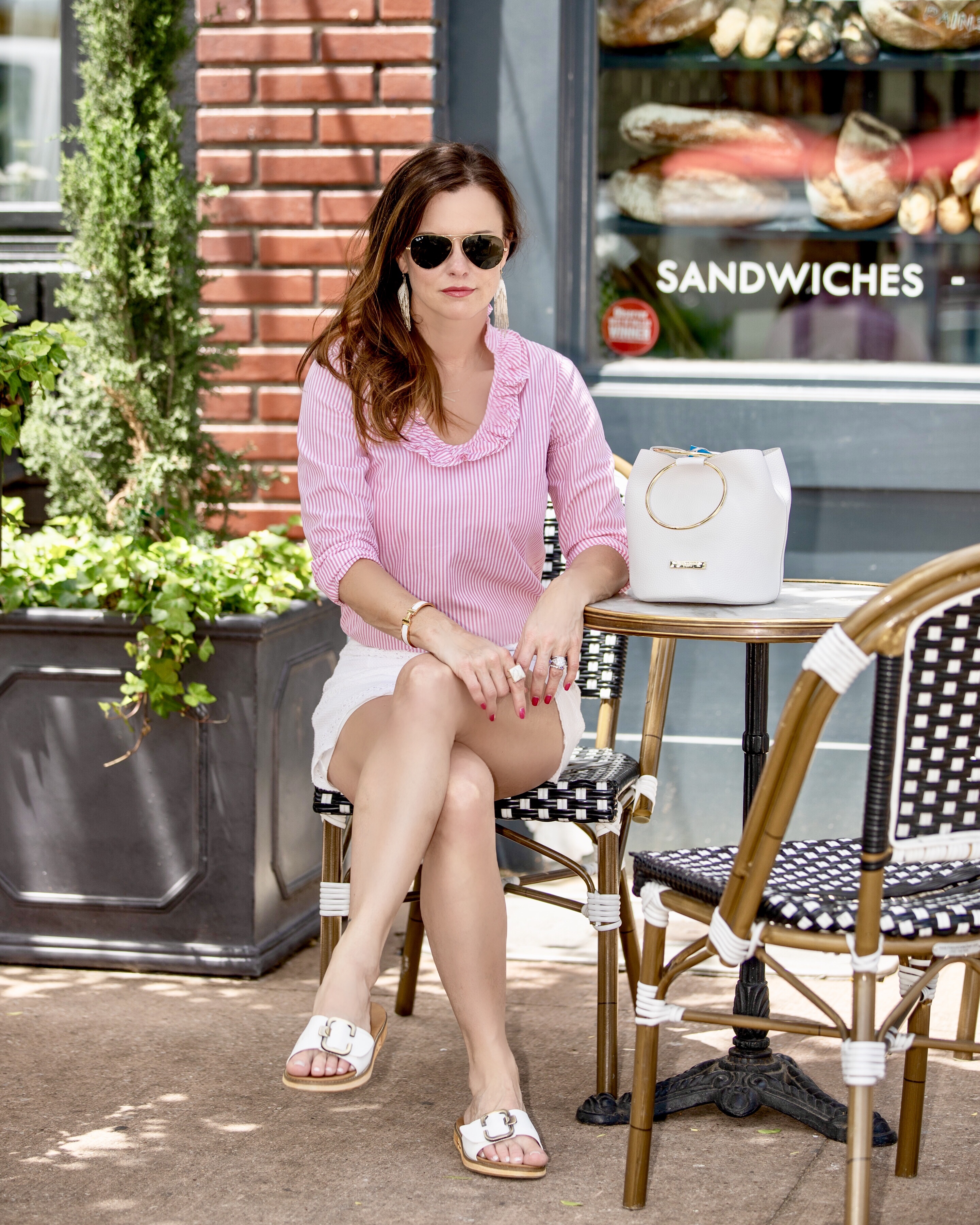 One trend we are seeing everywhere is metal circle handled bags and bucket bags too! It's a unique twist on an accessory every woman needs in her arsenal. This adorable white leather bag makes it all the better and is totally KF approved! Shop it and a few other of our fave Katie Loxton picks here.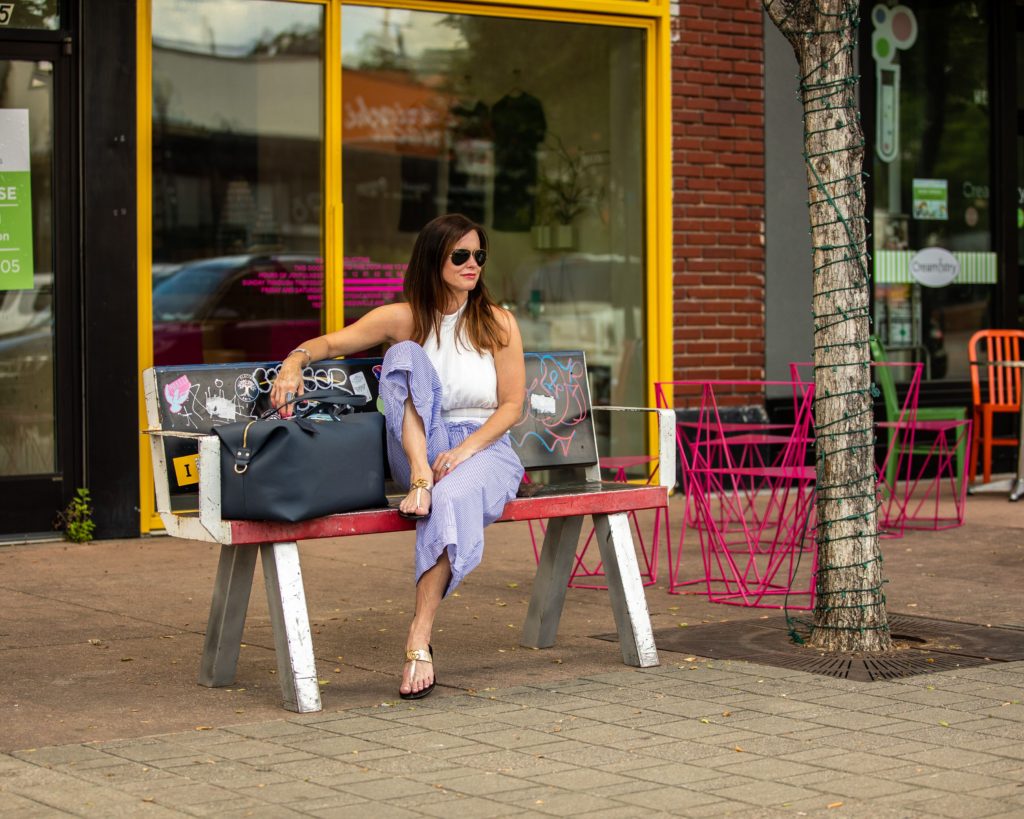 Something everyone needs? A good travel bag! From weekenders to a duffle, a sturdy and roomy bag should definitely be in your collection. One that is pretty…a must and a plus! Shop the Holdall Bag.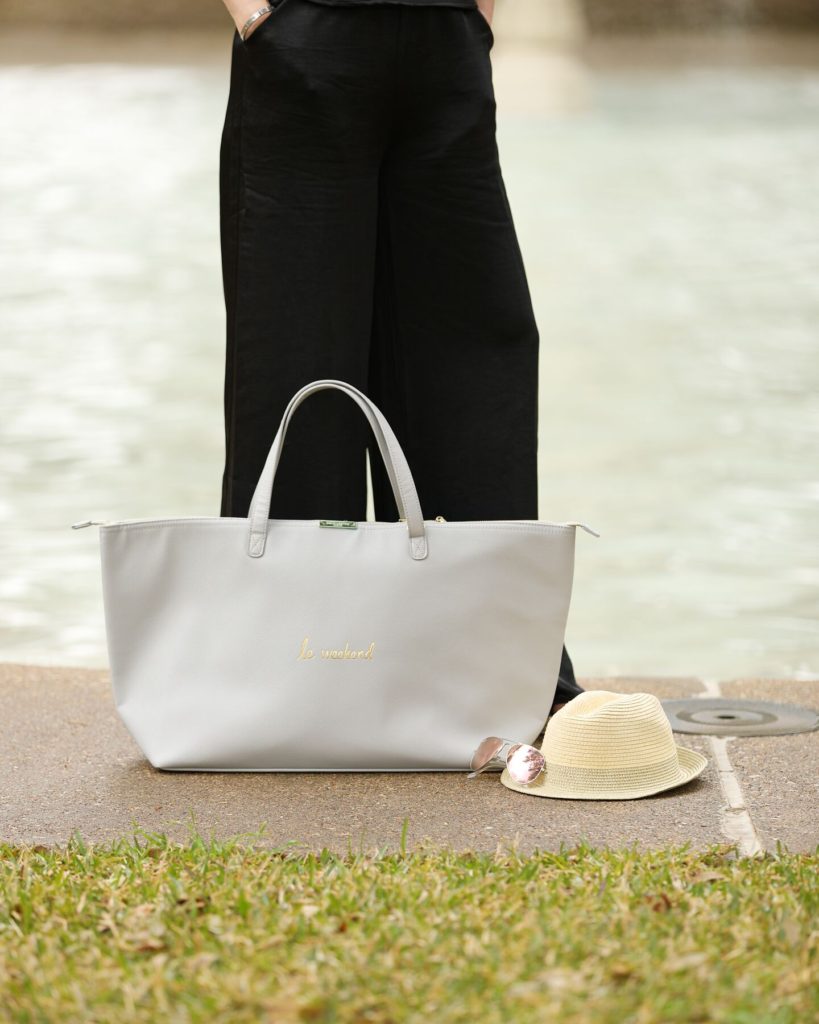 Shop Katie Loxton's Le Weekend Bag, the perfect tote to take you on a quick weekend vacay or staycay.