Spring is the time to re-introduce preppy prints into your wardrobe. A pretty pinstripe or seersucker are a perfect style choice this time of year. Taking a closet staple like jeans, white shorts, or a classic white sweater and styling it with a pinstripe or seersucker is a timeless style and on trend for the season. These prints give a level of classic refinement while still feeling fun and fresh. See how KF styles her favorite preppy chic pieces from her closet for a stylish and fun fashion trend!
Pretty in Pink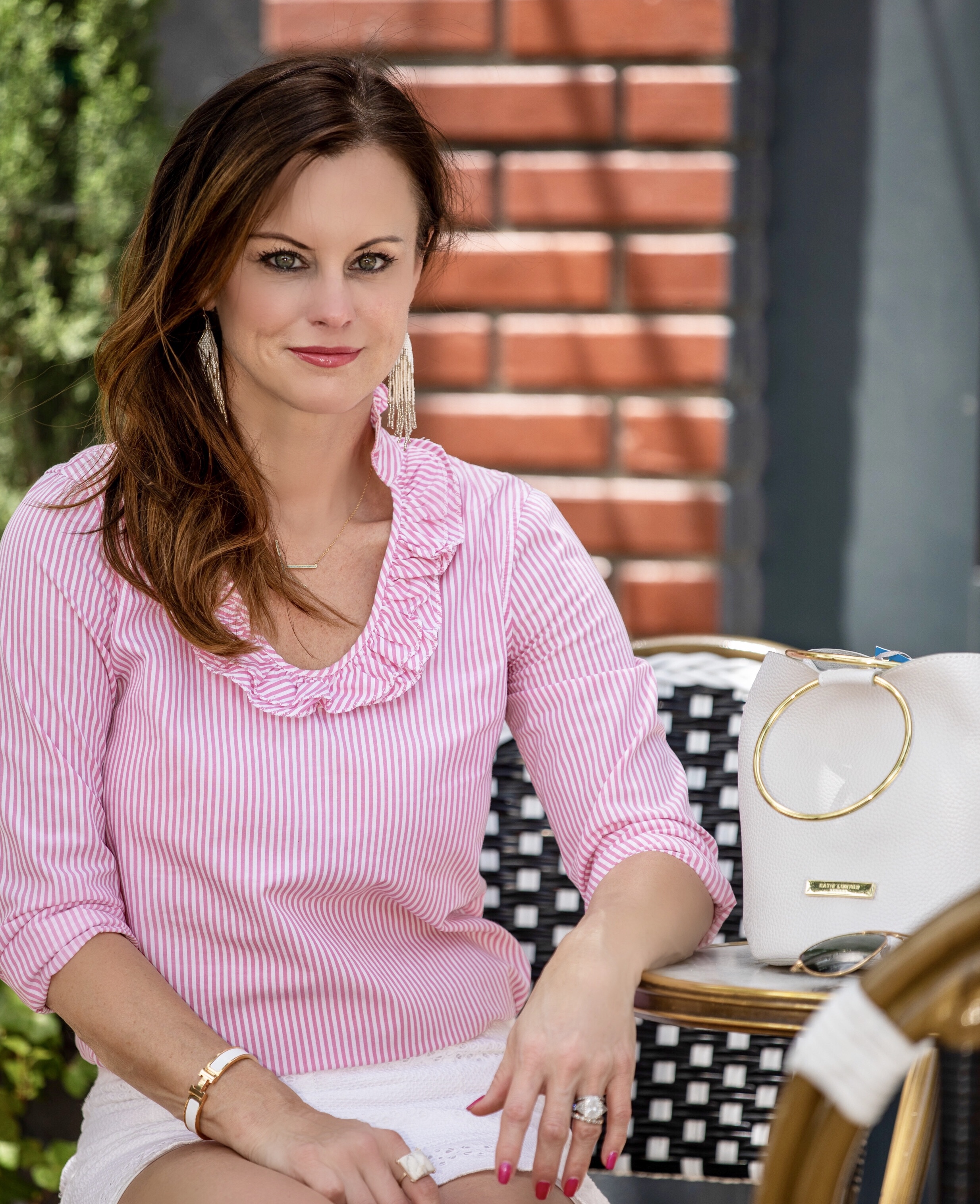 A pink seersucker takes preppy chic to the next level. It is oh so feminine and girly, while still having an air of total sophistication and class. A ruffled neckline adds the perfect touch of glam and makes this go to top an easy choice for the office or out to run errands before carpool.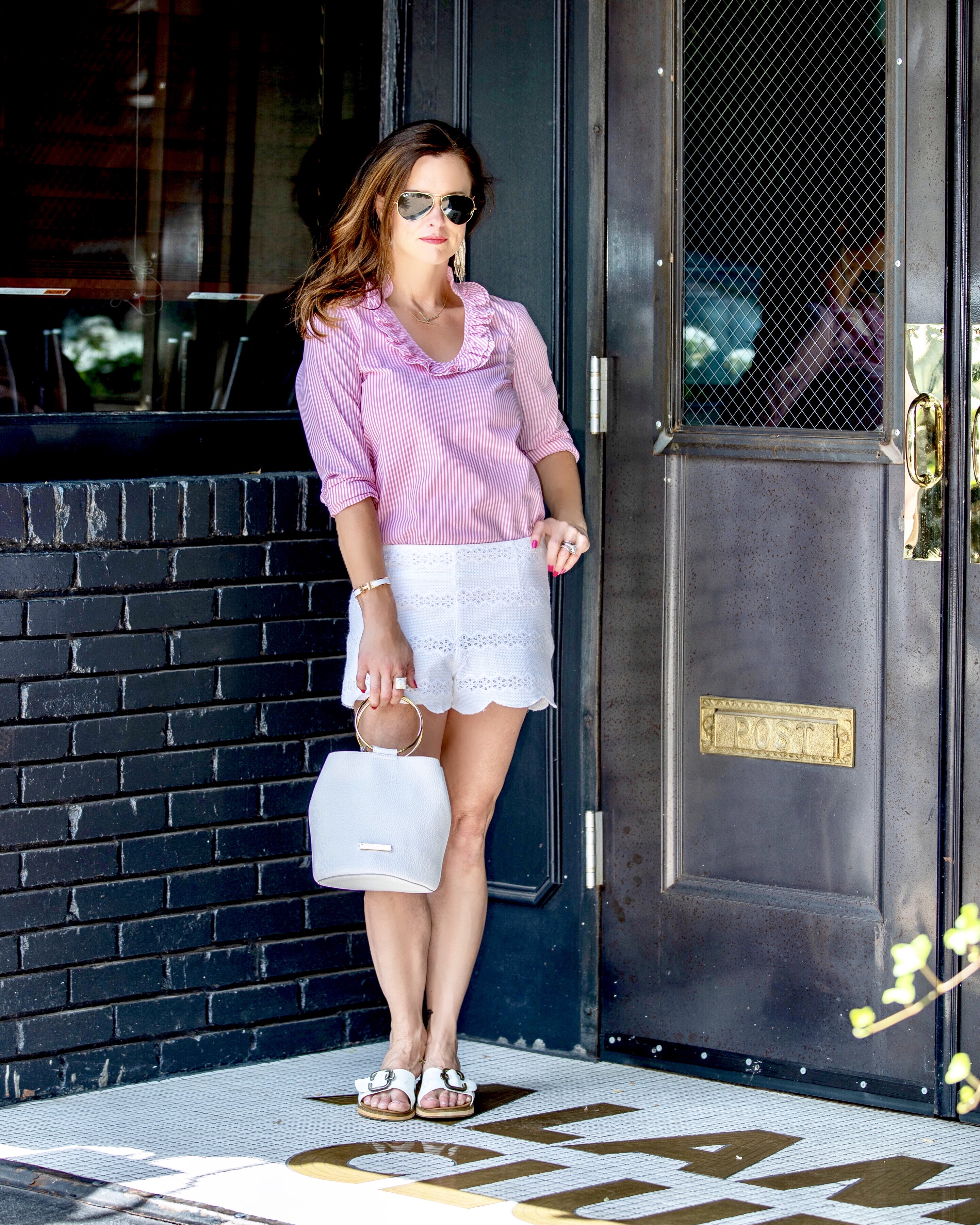 Paired with white scalloped lace shorts, along with white shoes and accessories, this crisp, fresh look exudes confidence and style. Bucket bags are hot! right now, and you can snag one like KF's here.
Blue Jean Baby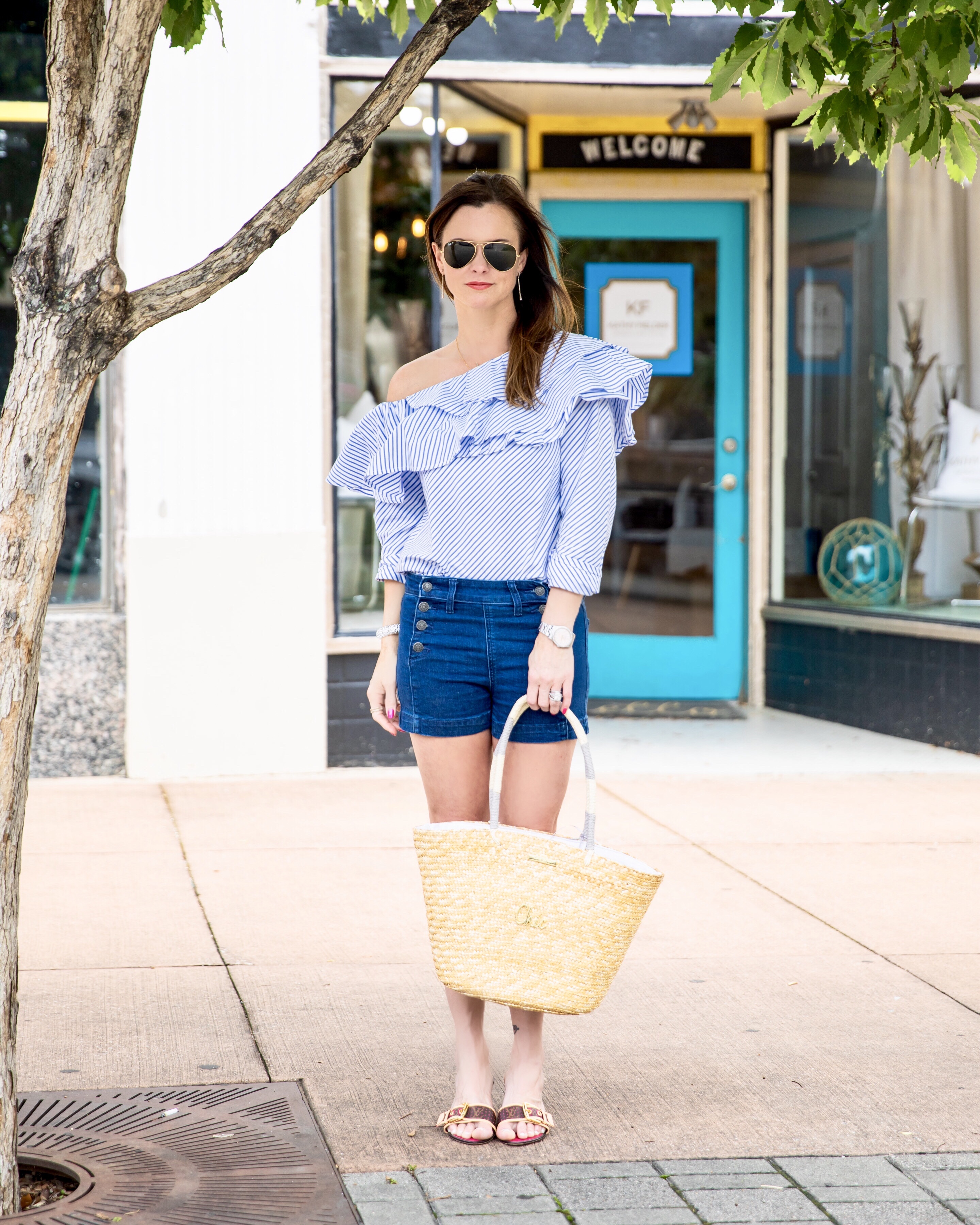 Kathy adores wearing a white and blue stripe this time of year. One with a cool detail like this ruffled off the shoulder top from Zara is the true statement making piece with this look, so the rest of your outfit can be as simple or as bold as you want! A cool denim short with button detail is super trendy and sleek and adds a bit of a spice factor.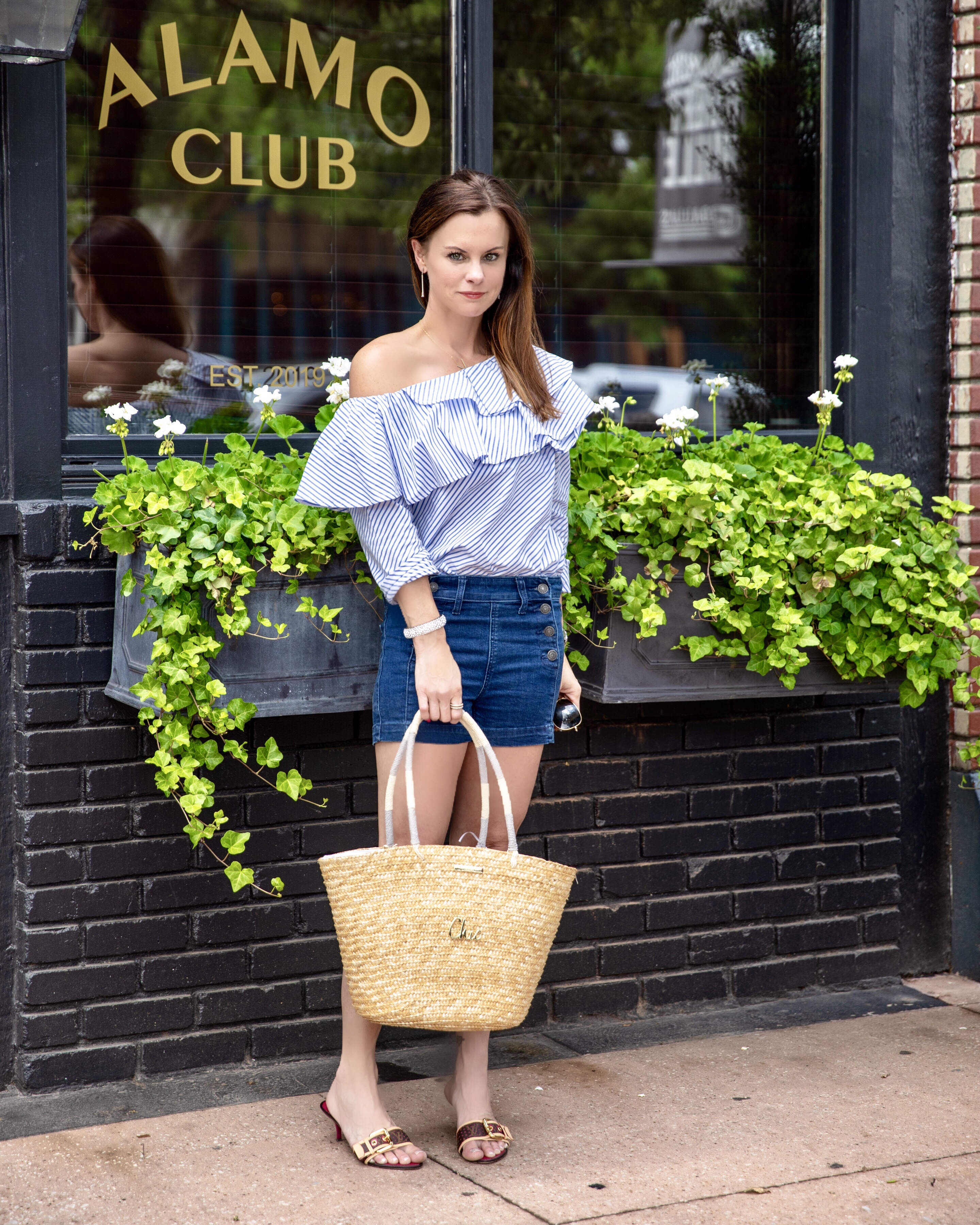 The perfect summer accessory – a straw bag! From vacay on the beach to springtime dinners it is so easy to take anywhere and you can shop KF's Katie Loxton at kathyfielderboutique.com.
Hot Pants
How adorable are these seersucker pants? They're super chic and elongate the leg. KF styled them to create a cool and sophisticated look that says I am a girl boss ready to take on the world. A touch of animal print is always a good idea, so Kathy added in a cute leopard pump to finish off this easy, yet sleek outfit.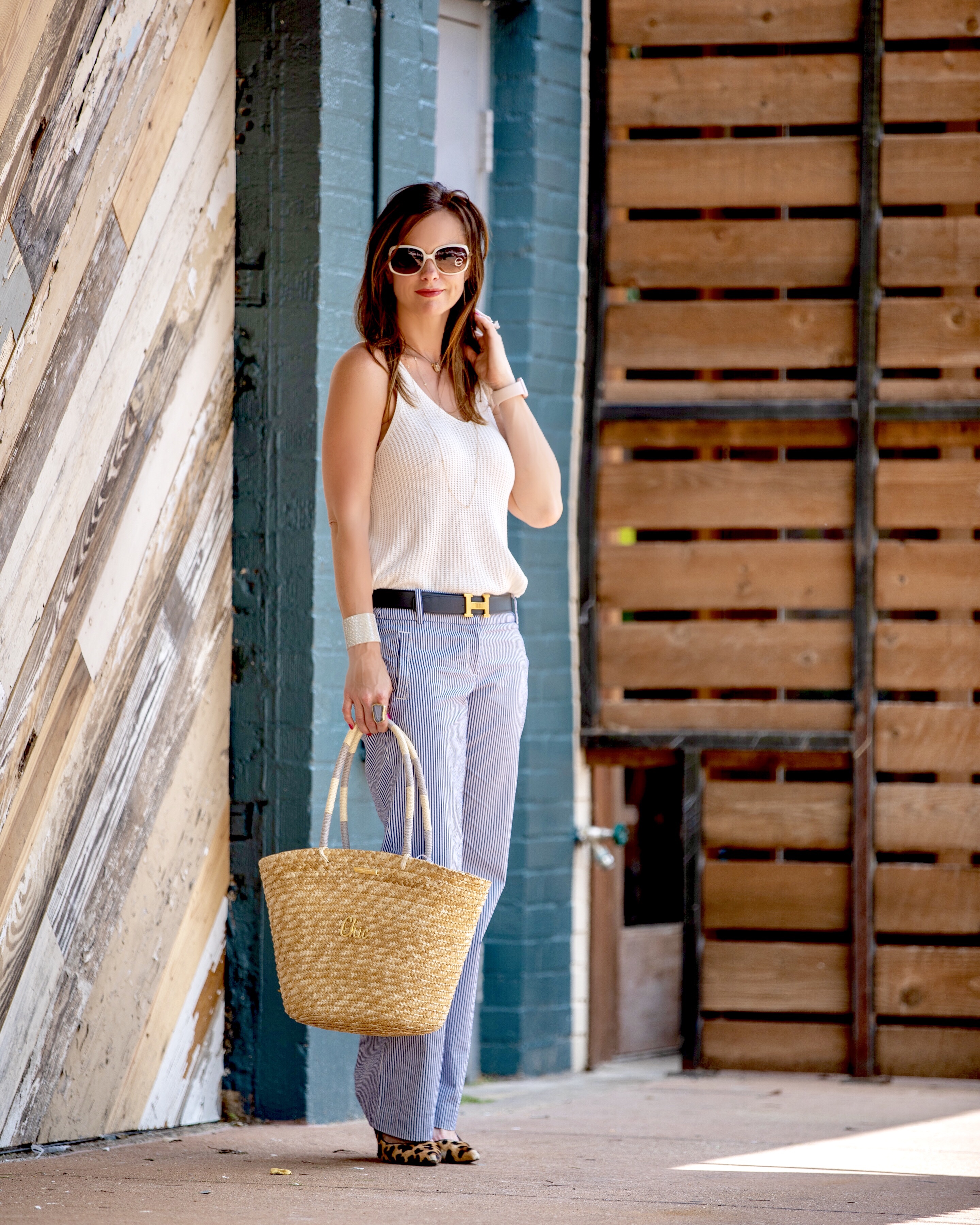 A light knit tank from the Brit Rose Collection goes great with a statement making pant and is a definite closet staple. KF went for a trendy vibe with animal accents and an Hermès classic belt, studded cuff, statement ring, and glam sunglasses which you can snag at KF Design | Life | Style.
Vacay Mode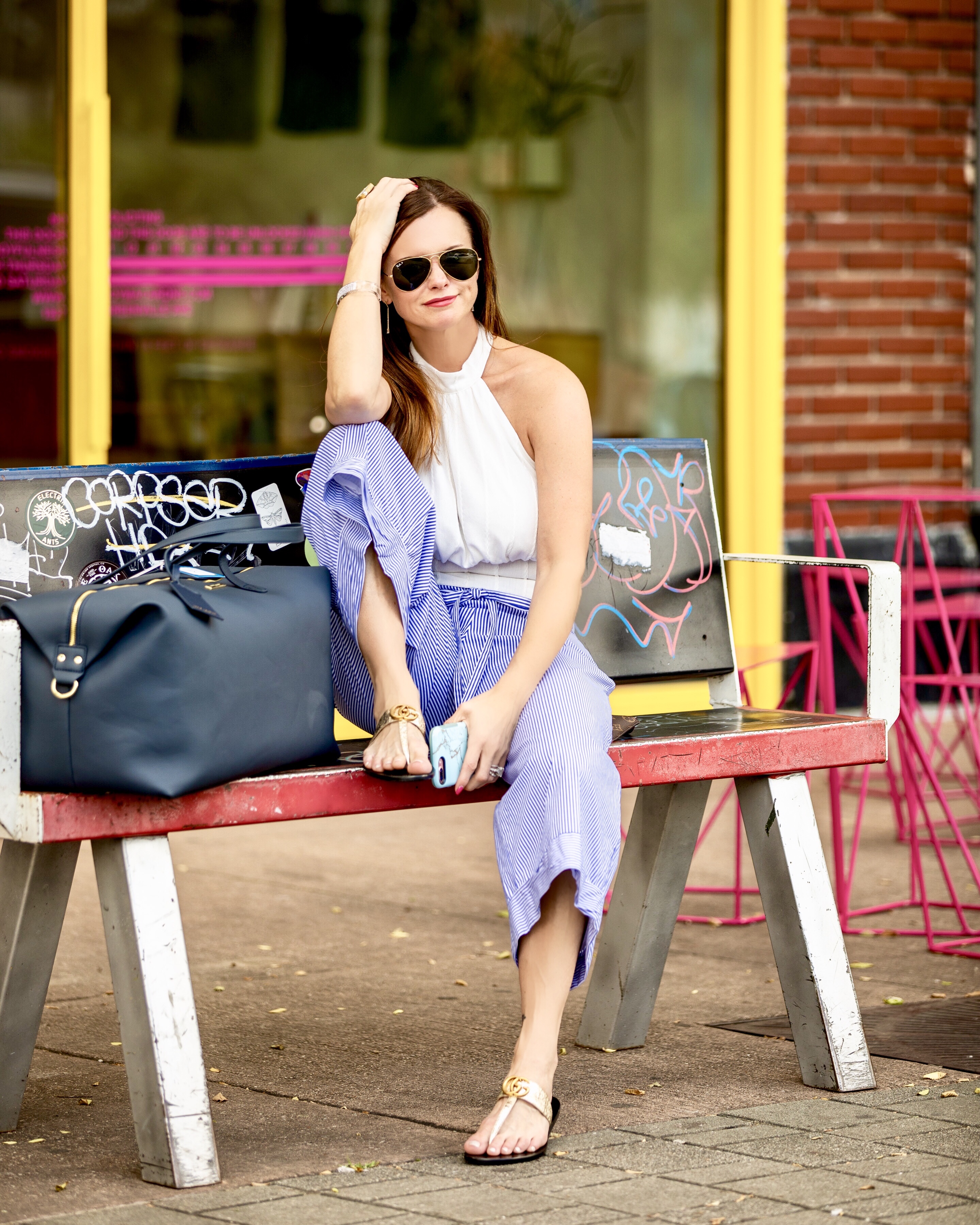 A little white halter and cropped flare pinstripe is the perfect summer look. From traveling to vacationing to brunch, this look works for it all! Outfits are perfected by adding in accessories and final touches that pull them together like KF's Gucci sandals and a modern earring that is refined, but perfectly finishes off the look.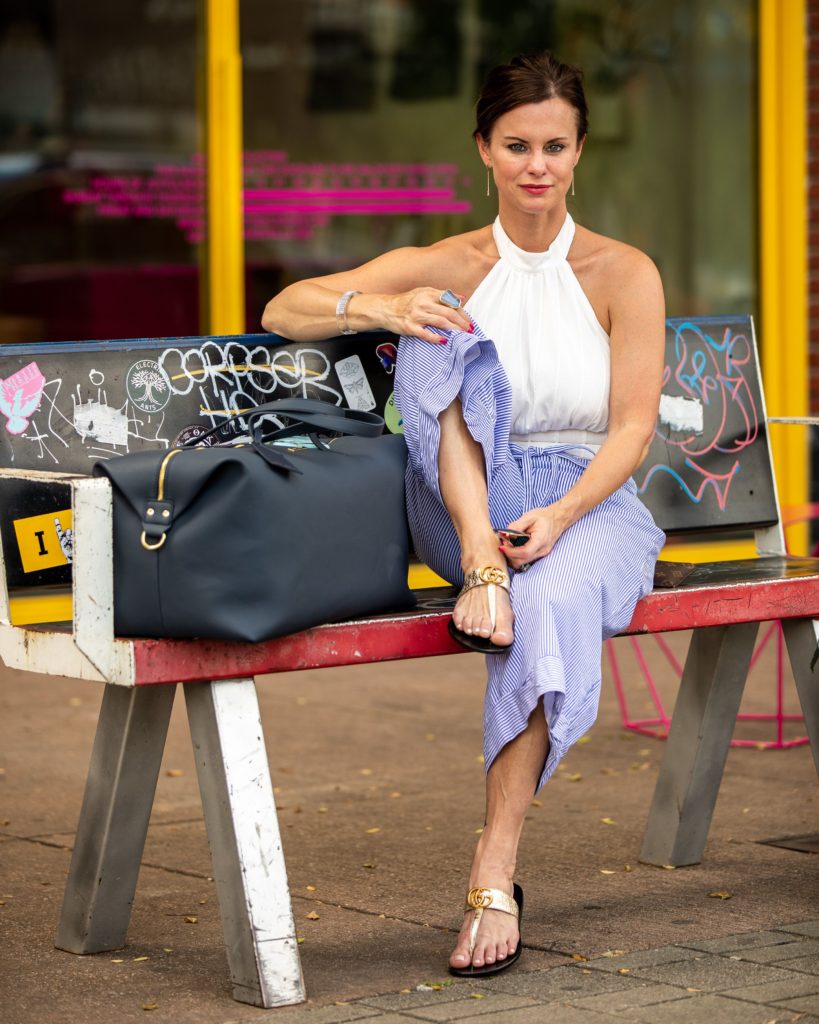 We adore this Katie Loxton duffle. It's the perfect bag for a long weekend getaway in a fab navy shade and is a must-have for the summer months.