Keana Meyers and I recently visited Austin Street Shelter, where we had the privilege of learning all about this amazing center. To say it was inspiring is truly an understatement! My team, myself and Keana were lucky enough to talk with Charolette Baker, Austin Street Shelter's advancement manager. She shared with us information about the shelter, from statistics, the story, the mission, and more. I know you will be inspired, and you can read all about our visit and see exactly what they work towards and accomplish to make an incredible difference in the lives of the people they serve.
The Goal
Austin Street Shelter knows homelessness could truly happen to anyone. They're willing to help whether someone has a very unique situation and needs to stay long-term, or understand if a person just needs a place to stay for a couple nights while they work to get back on their feet. They gave us an equation which truly does express how this epidemic can occur:
Poverty + crisis – support = homelessness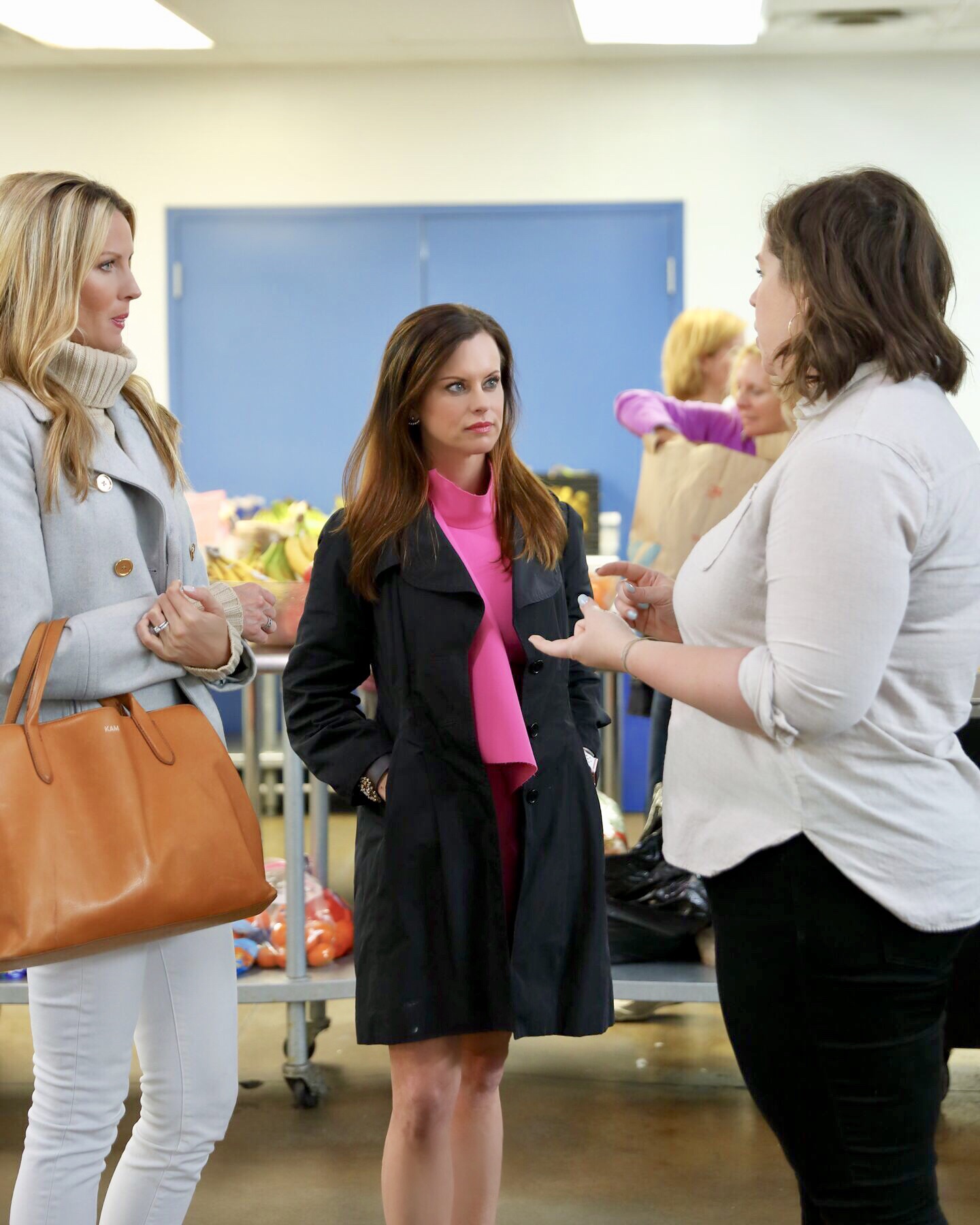 The main goal of Austin Street Shelter is to assist in rehabilitating and getting their clients into homes of their own, self-sufficient and thriving. Austin Street Shelter strives to make sure this is not a permanent situation for their clients. They serve as a primarily night-time shelter. Their clients get up and go to work, see doctors, go about their day and utilize the shelter for food and a place to sleep, as well as a resource to "get back on their feet" through counseling, therapy, and intervention.
The Shelter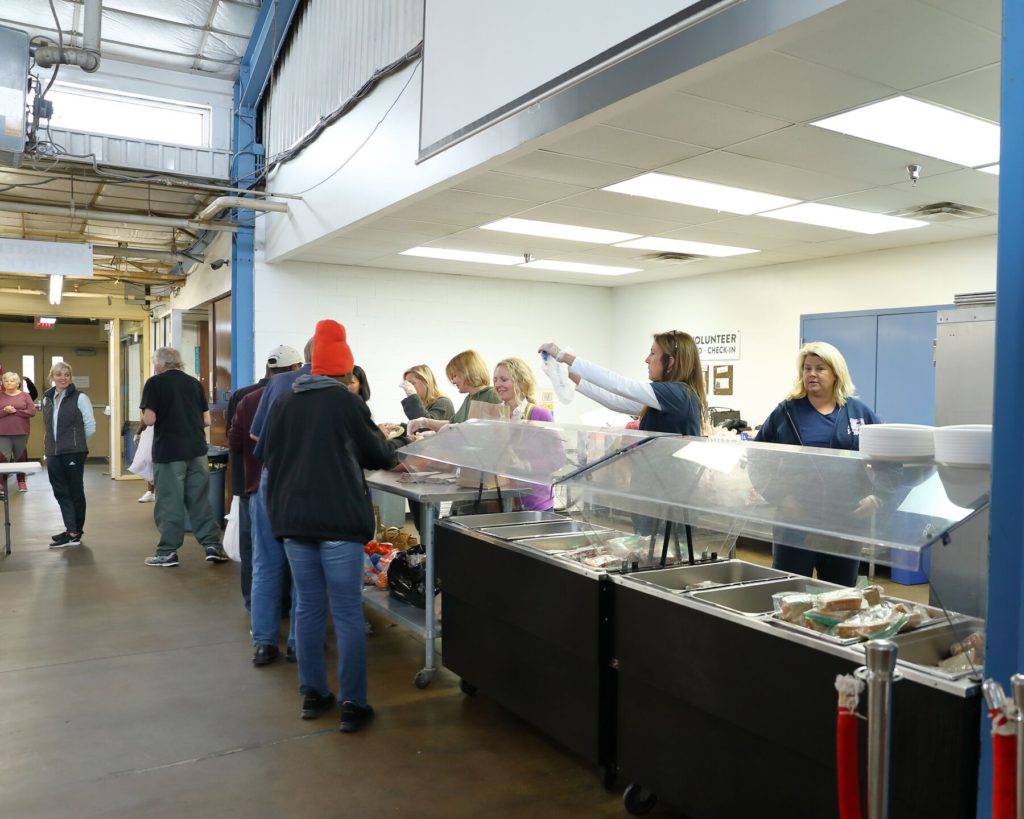 The clients receive breakfast, lunch and dinner. Everything food-wise is delivered day-of and 98% of it is donated. There isn't much of a budget for food at Austin Street Shelter, but because people are generous enough to donate, the shelter saves around $2 million a year. Dallas catering company's such as Cohost bring their leftovers. They do need help with lunches at times, but donated dinners are planned out years in advance. 400 people are fed every night, and the delivery of food to their clients is by wonderful volunteers, and it would not be possible without them.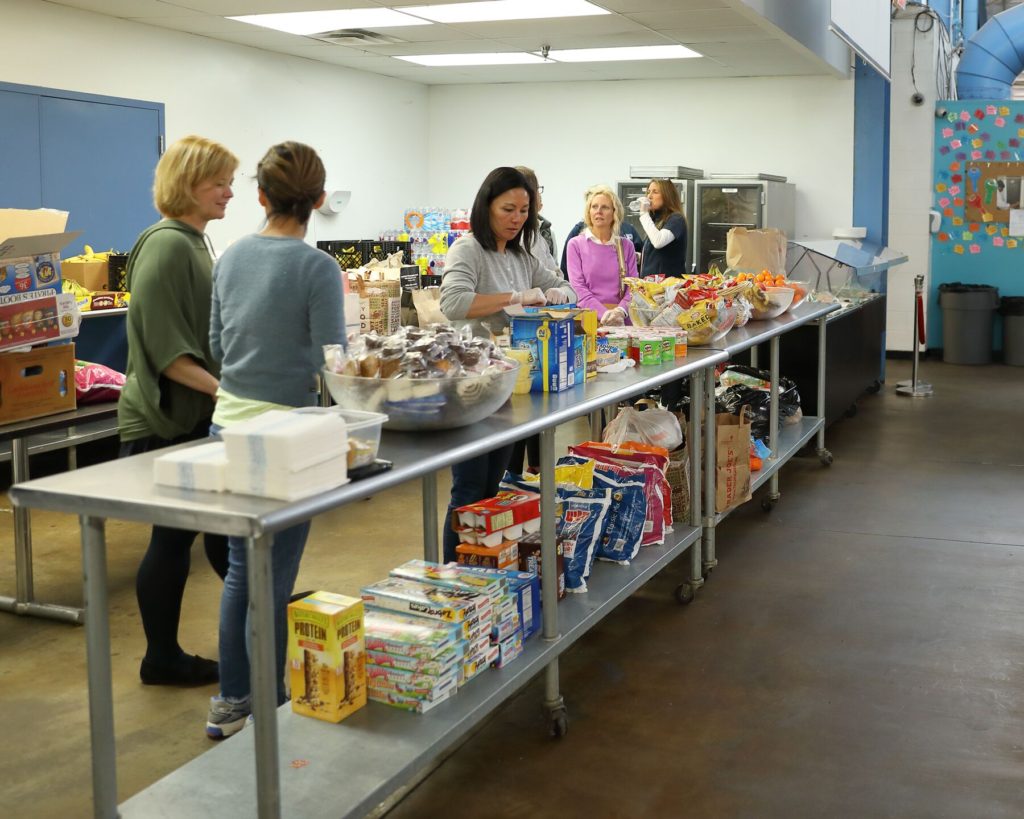 They have over 17,000 volunteers in the database. Volunteers come help pass out meals and help where they can.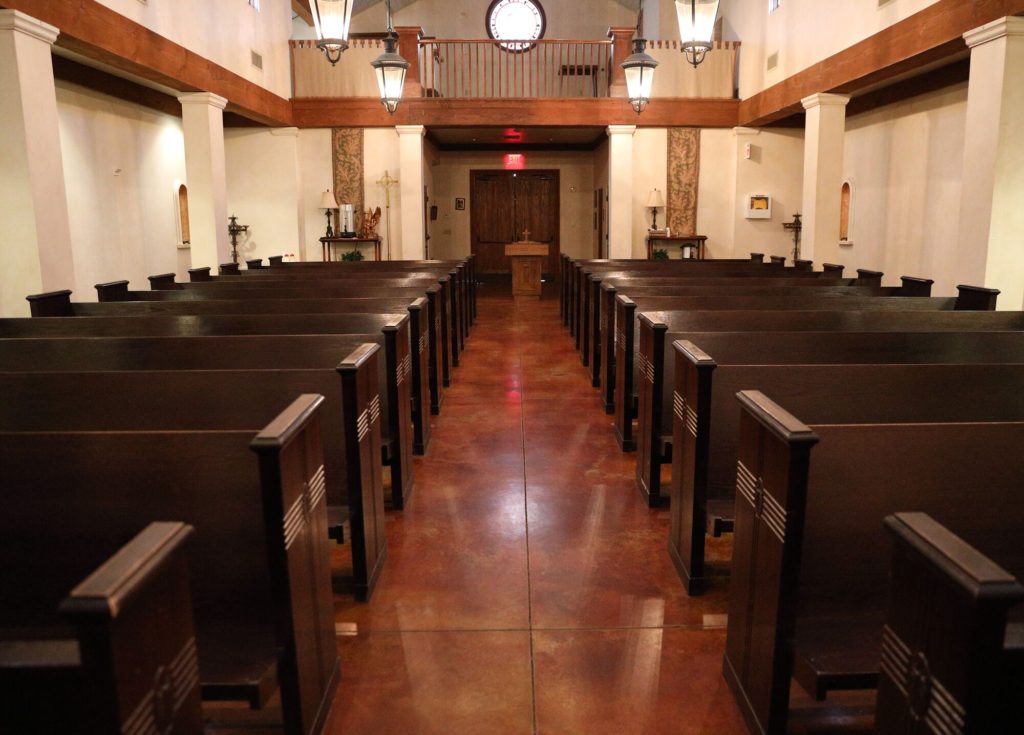 When people arrive they receive a change of clothes, bedding and toiletries. Every 30 days they are able to get a new set. With a chaplain on staff, they have someone they can talk to for counsel Monday-Thursday and religious services on Sunday's. The shelter is more than just processing people in and out. It is clear they care about their clients' overall well-being. When you're homeless you often lose your entire community. The goal with Austin Street is to try and help regain a sense of community. With a beautiful chapel on the grounds and embracing all religions and ethnicities, they diligently strive to make their clients feel comfortable and welcomed in a beautiful place.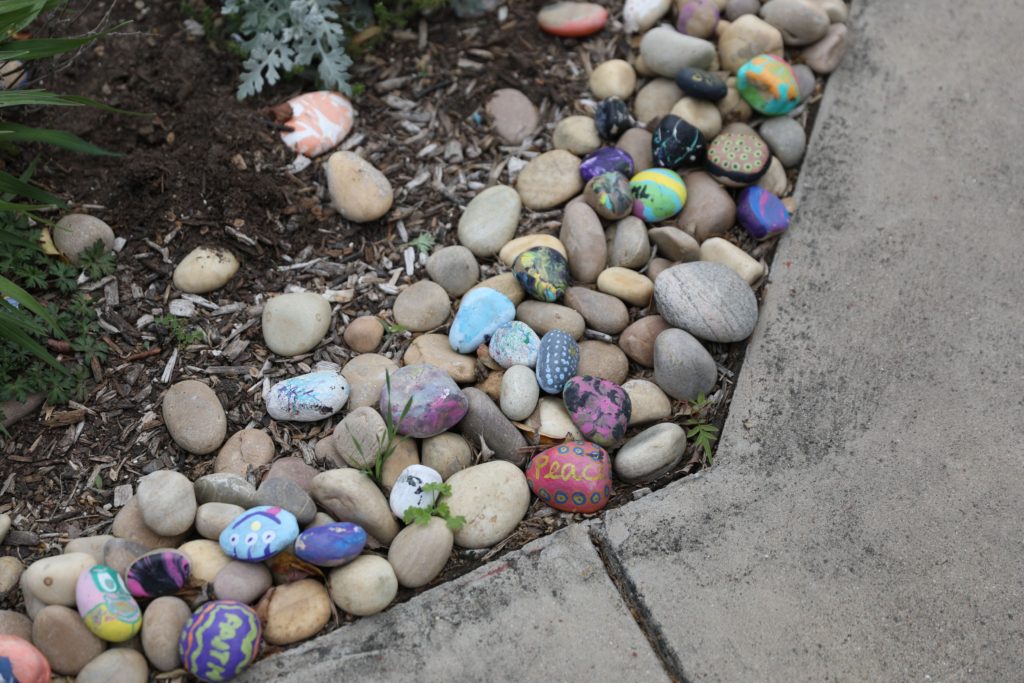 There is also a garden where they grow fruits, veggies and herbs. These supplement what is not donated in the kitchen, and the garden also serves as a wonderful place for guests to unwind and make something with their own hands.
The People
Austin Street Shelter provides safe shelter that meets the basic needs of the most vulnerable homeless. It sleeps about 400 people, around 130 women and 270 men. Last year they housed 3,008 people. Their biggest goal is to fill the niche for older adults who are homeless. They house men who are 45 and up, however they take in women of any age, as they tend to be more vulnerable on the streets at night.
There is a space across the street from the shelter reserved strictly for women, called the Sisterhood Program. It specializes in women who have experienced some kind of victimization. The women apply and go through a screening process in order to be apart of the program. They have more dorm style living, housing 34 women with cubbies to hold their belongings. This space is utilized to help women heal from trauma, through classes and group settings, as well as therapy and education. The goal is to help improve their lives and overcome whatever past trauma they have faced and how best to get them back into an independent shelter.
There is no limit to how long you can stay and no cost to stay at Austin Street Shelter. However, they utilize key resources to help get people back to their normal lives. Their biggest focus is on housing. It used to be that the approach was to solve bigger issues such as addiction or unemployment before you thought of housing. Trends have shown that hardships are way easier to overcome if you have a home to live in as you face and solve problems. Last year, they helped 373 people get housed through their case management staff.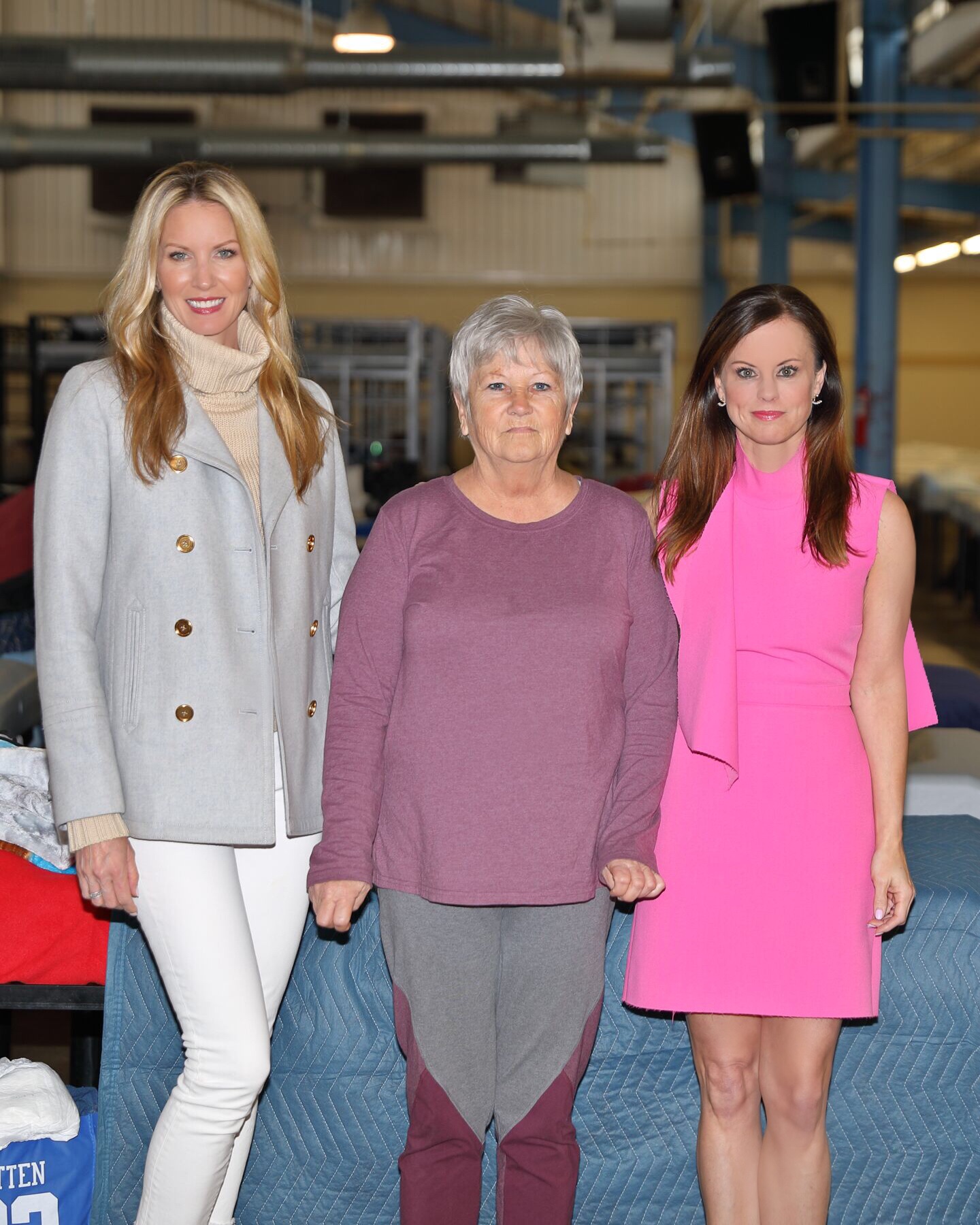 While we were there, we met Joy. I've never heard of a more fitting name. Although apparent that she has faced struggles and hardships, she was full of happiness and gratitude. She told us, "this place has done amazing things, it surprises me what it has done for me." Joy will move out of the shelter in the coming days into her own home and hopes to return as a volunteer.
Humble Beginnings Luncheon
On May 2nd we will help honor and help this incredible place at the 35th Annual Humble Beginnings Luncheon. Special guest speaker Bob Goff will be in attendance. Please consider joining and supporting. You can get your tickets here.