Who says you can't look fashionable while being casual? Sporty chic looks are all the rage. Styling cool sneakers with chic joggers is the perfect fab comfy look on the go. Or a jumper and easy go to wedges is a chic and comfortable ensemble. The best part of this style? It really doesn't take much effort to create a chic and cool ensemble. The ease of this style is it's all about the pieces you pick and how you style them to give your outfit that ultra cool vibe. We took yet another trip to Clotheshorse Anonymous where we are always inspired by their diverse inventory! Kathy created some fab sleek and slouchy looks that we're obsessed with for our next easy outing. See our inspo for relaxed, stylish looks that will have you turning heads.
Dapper Draping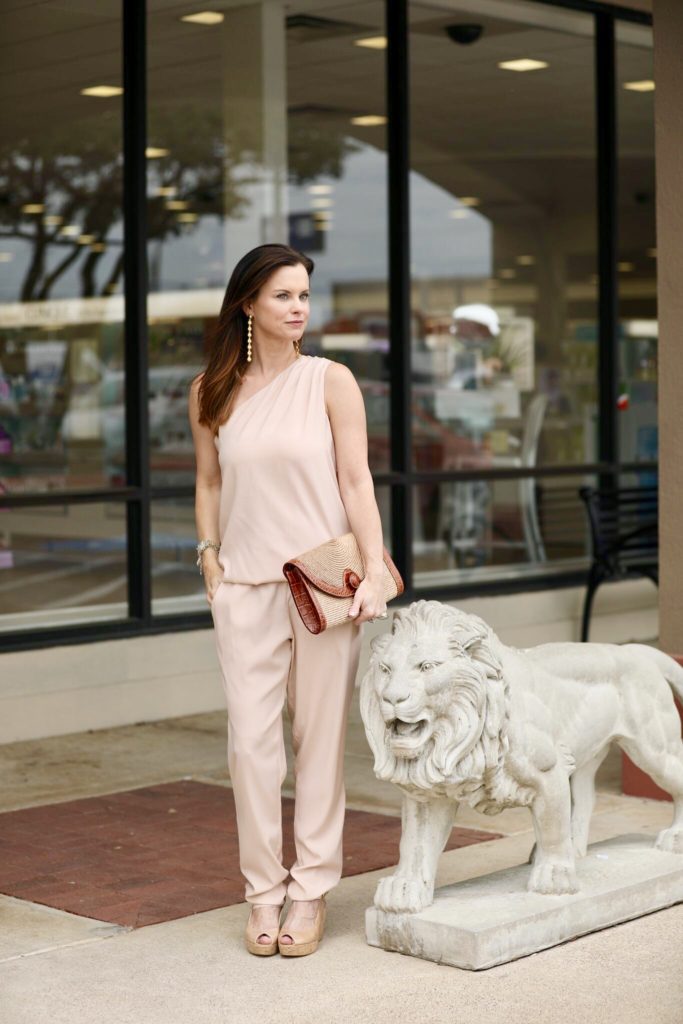 Something about a simple jumpsuit is honestly so eye-catching. Clean lines in wearable fabric and colors make a jumpsuit THE absolute closet staple. A style that leans more on the casual side is perfect for SLEEK, yet slouchy style and can easily be dressed up or down. Cool or simple wedges or slides create this must-have style, and the best part, you will be totally comfortable while looking gorgeous.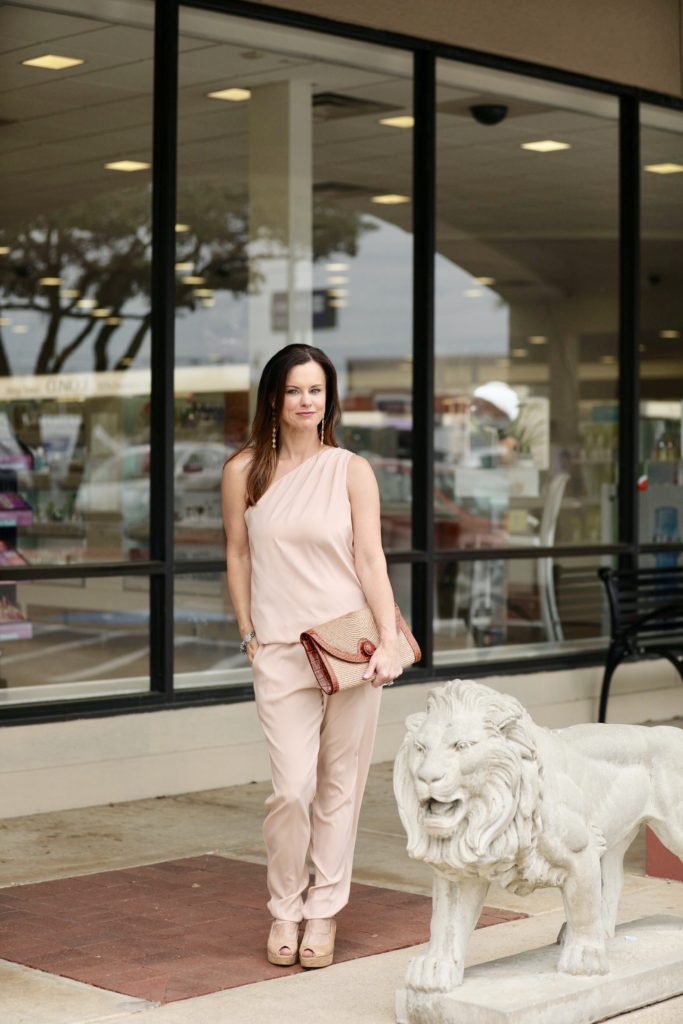 The goal with a sleek and slouchy look is draping. Find pieces that lay and drape on your body in an effortlessly chic way. This creates a simple, yet breezy style. KF made her jumpsuit perfect for any spring date night by adding a bit of a heel and clutch that takes it from day to night with ease. An outfit like this works seamlessly for work to cocktails with just a shoe and bag change… perfect for the girl on the go!
Sporty Spice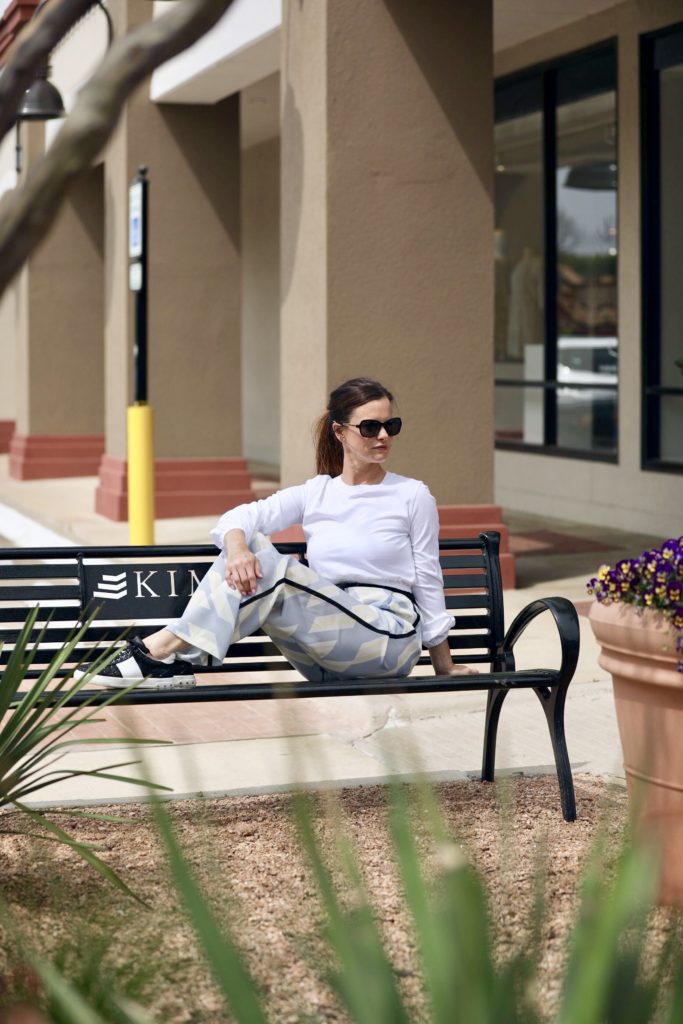 A great sport pant is a must have in every closet. One with a bit of a statement makes it all the better. Whether they're patterned and bold, plain and simple, or somewhere in between, they're the easiest sleek and slouchy piece to style. A simple cropped shirt, a graphic tee or a thin sweater on cooler days is the perfect look with this on-trend style.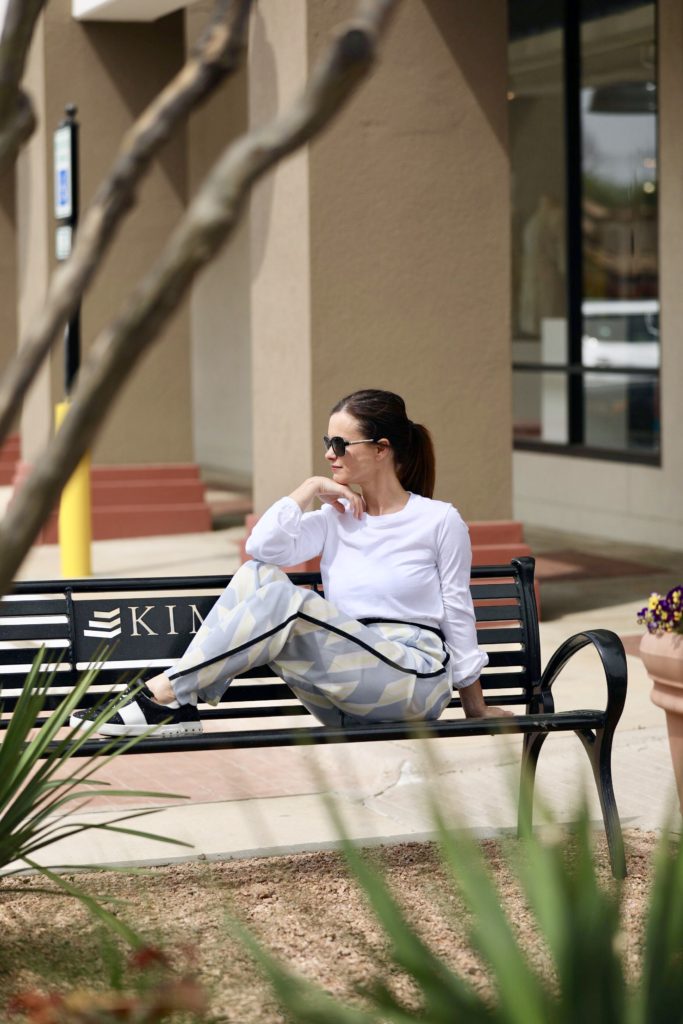 Little details make all the difference. We love the contrasted, striped piping on this pant. It elongates the leg and adds an extra detail that is unique and catches the eye. The sharp contrast of the black with pastels is such a fun look for spring. KF paired these go to pants with oversized squared sunglasses and totally glam statement Valentino sneakers. We fell in love with this look .. making these Derek Lam pants a must-have for every sporty fashion lover.