Blue & White is a striking color combo, and absolutely perfect for this time of year. A crisp white and bold blue create an amazing look reminiscent of 14th century Chinese porcelain. This duo is always hot for springtime weather! It's the perfect combo for spring and summer. From white denim and blue tops to patterned dresses, here's how to style this fab combo right down to the perfect shoes and accessories.
Lacey Accents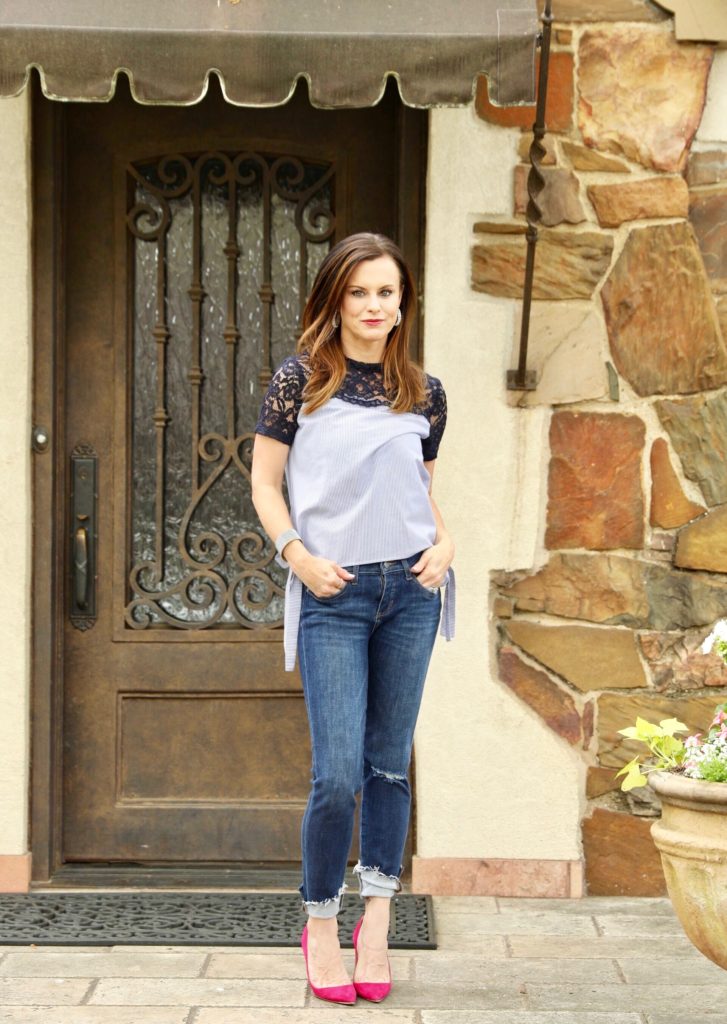 A lace accent is such a sweet addition and instantly gives a sexy feminity your look. This cool blue and white pinstripe is made softer and striking with a navy lace detail. Kathy's easy styling makes the top the focus, until you see her fabulous pop of color on her feet! You don't have to wear a ball-gown to make a statement! Blue and white makes an impressive statement. You can also take it to the next level with a pop of color like pink for a striking and unexpected look.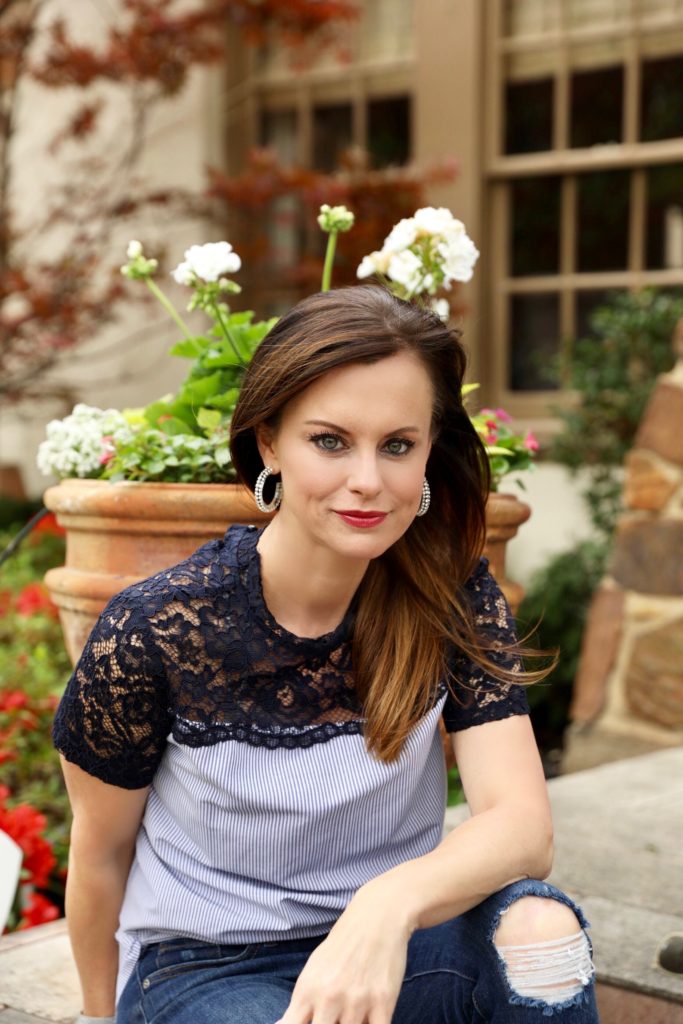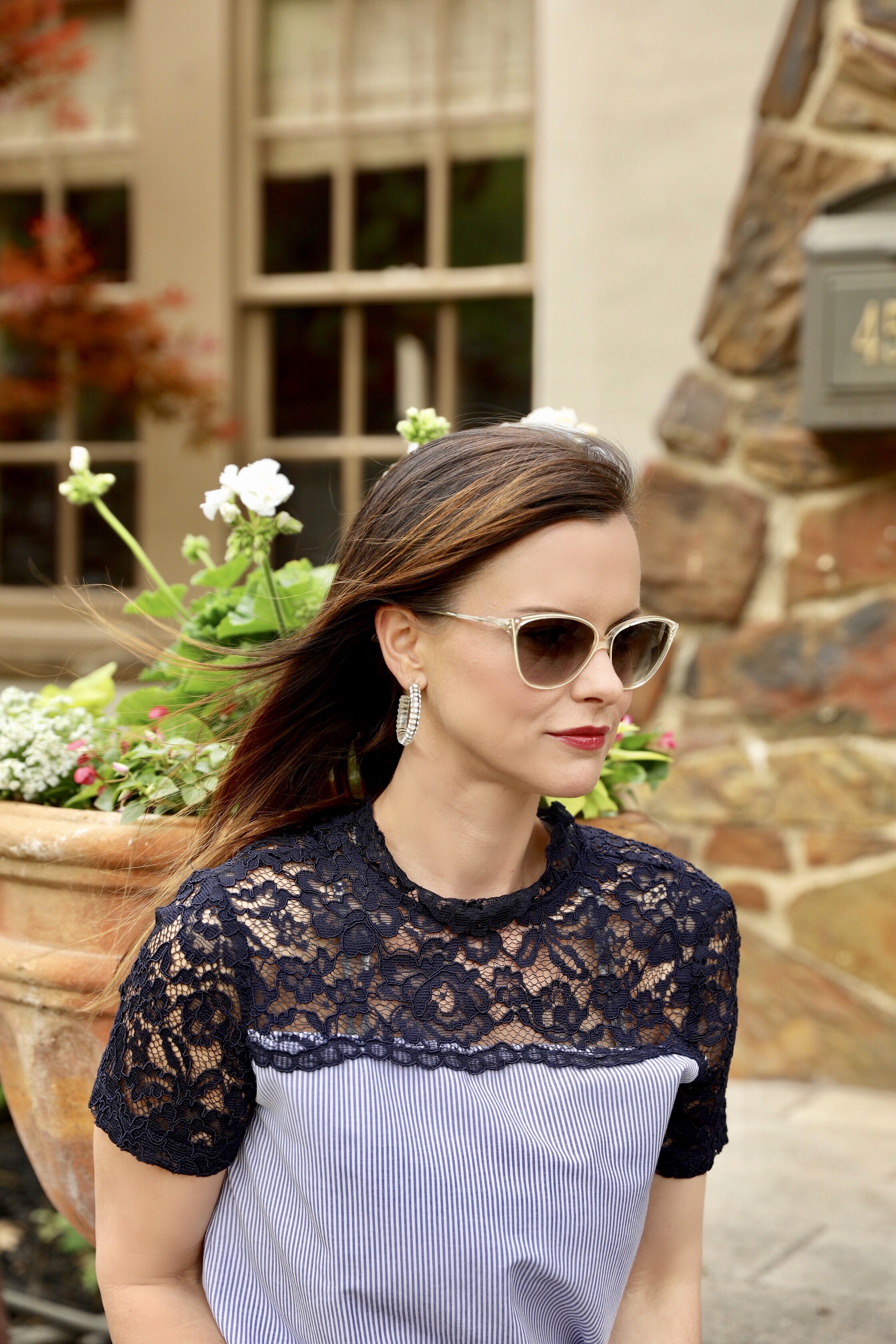 A great pair of sunnies like these instantly add a chic sense of style to an outfit. It's no secret that sunglasses are one of your most important accessories for function and style. Kathy paired them with these fab lucite and rhinestone earrings from Natalie Mills for the perfect elegant and refining touch.
Jumpsuit Dreams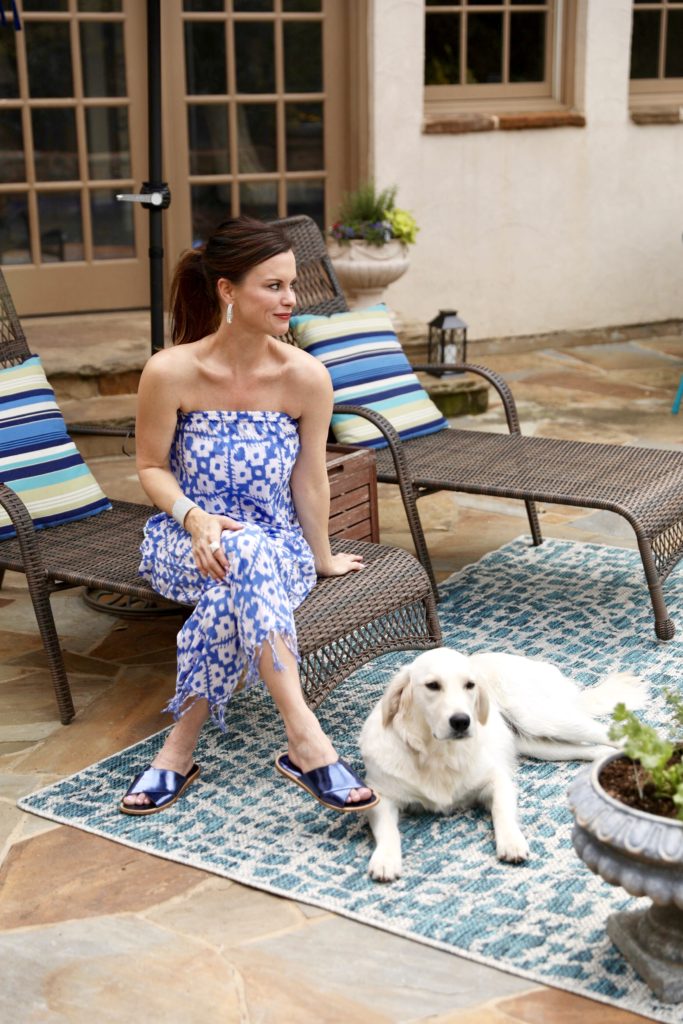 It's no secret we love a good jumpsuit here at KF. This fab strapless one is perfect for all things summer. Throw it on as a glam pool coverup or dress it up with heels and a statement necklace. It truly is the perfect piece for a girl on the go who needs the most out of her wardrobe. Whether you want to wear it as resort wear or out on the town, it's a must have wardrobe essential that is super versatile.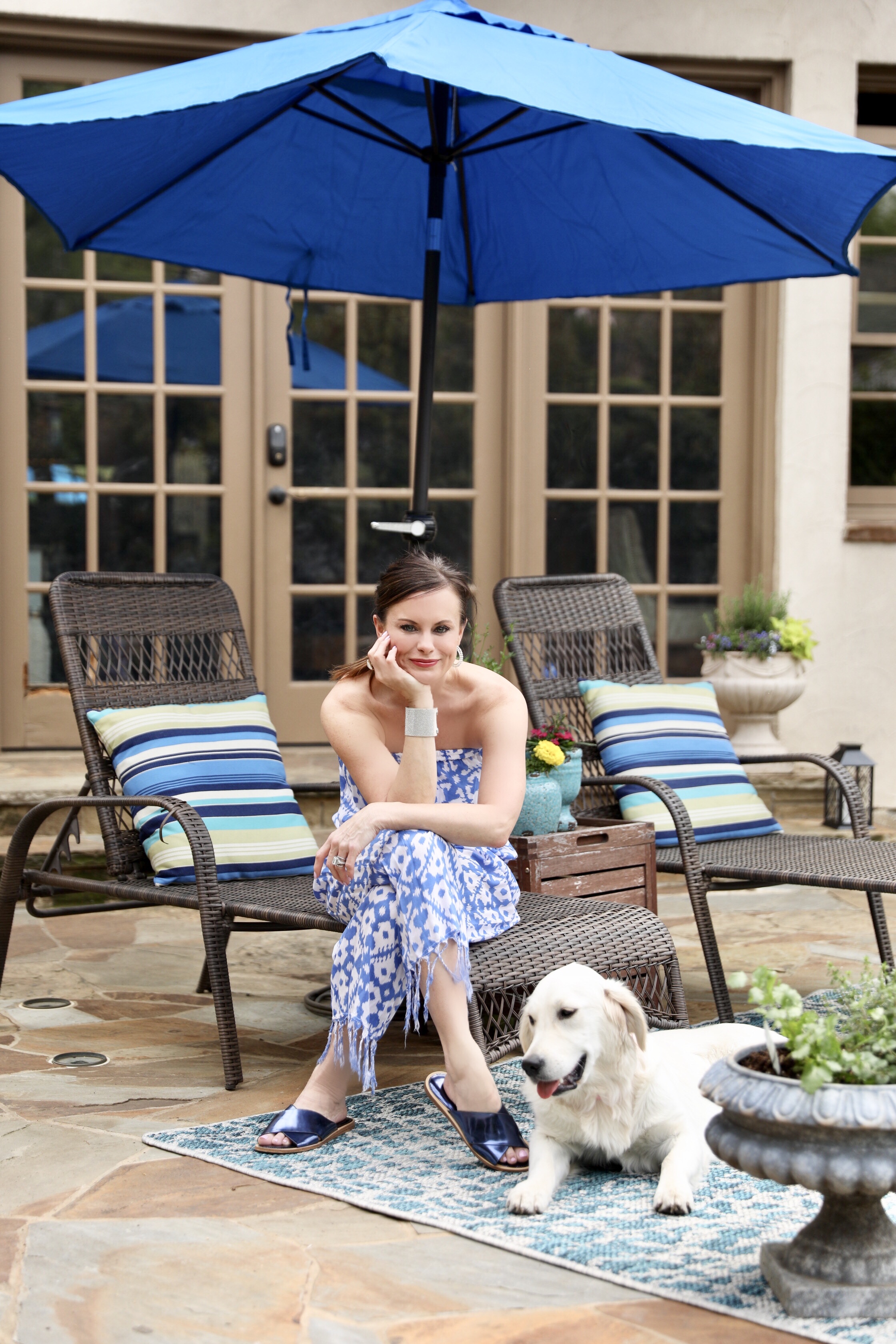 Gingham Girl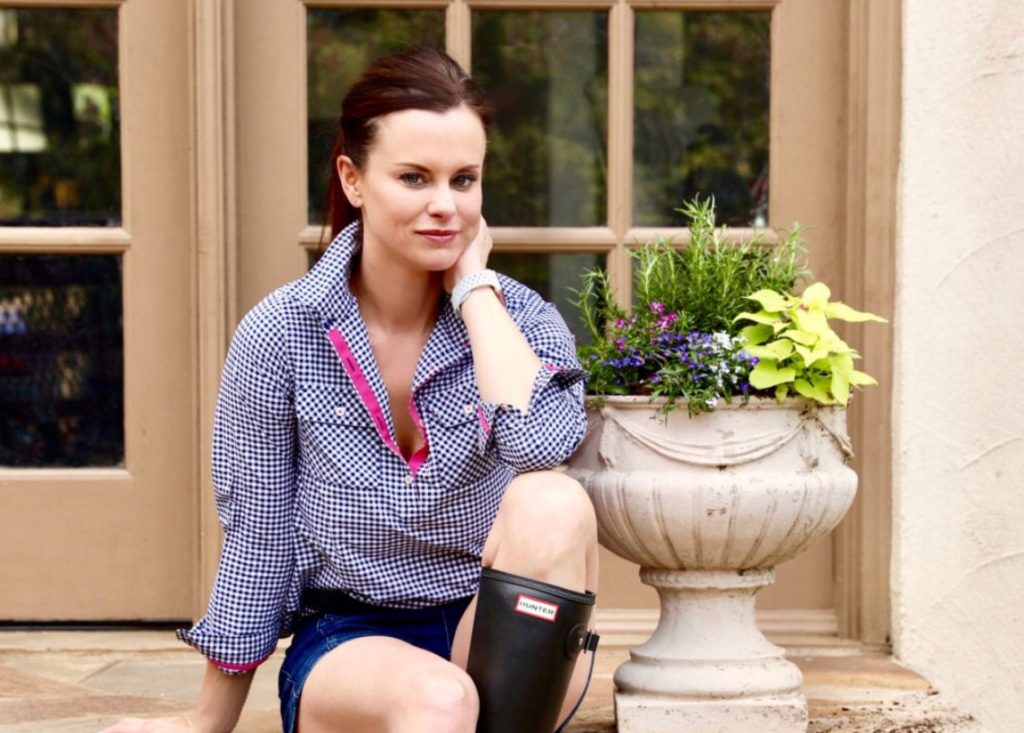 Preppy chic is always the move. Whether you're going to grab a casual lunch or you're hosting a couple friends at home, a blue and white gingham top is perfect for the occasion this time of year. Kathy styled a perfectly preppy button down with a pop of accent color and denim shorts and Hunter boots to work in the yard. Trade the rain-boots out for slides or sandals and viola!, you are ready to go to your next casual brunch or cocktail hour.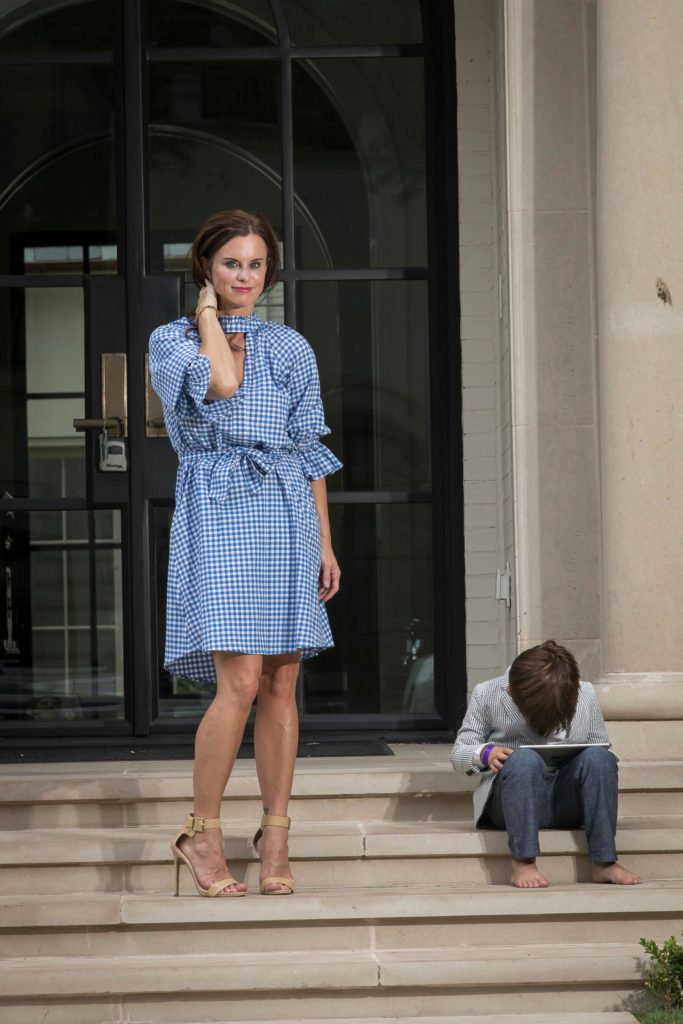 An easy dress like this in a blue and white pattern is a must-have for spring/summer 2019. It's beyond easy to throw on and is functional while still being fashionable. The goal is finding one you feel comfortable and confident in like KF is in this Target number. With the key-hole in the top and a tie to cinch the waist it is flattering and fab!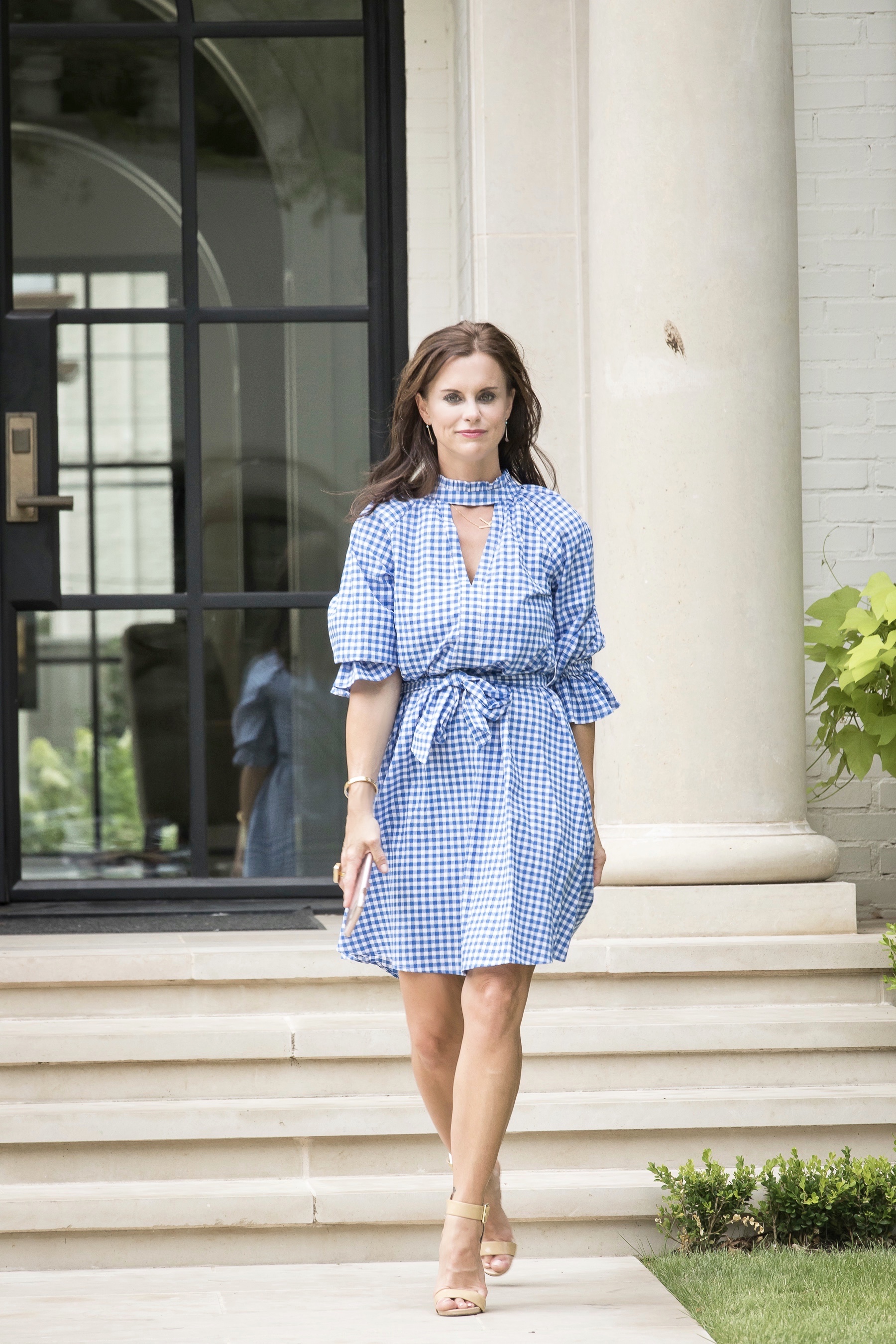 KF Tip ~ Good fashion that fits your body doesn't have to cost a fortune. Know what looks good on you, so you can find fabulous finds in any store.
Butterfly Effect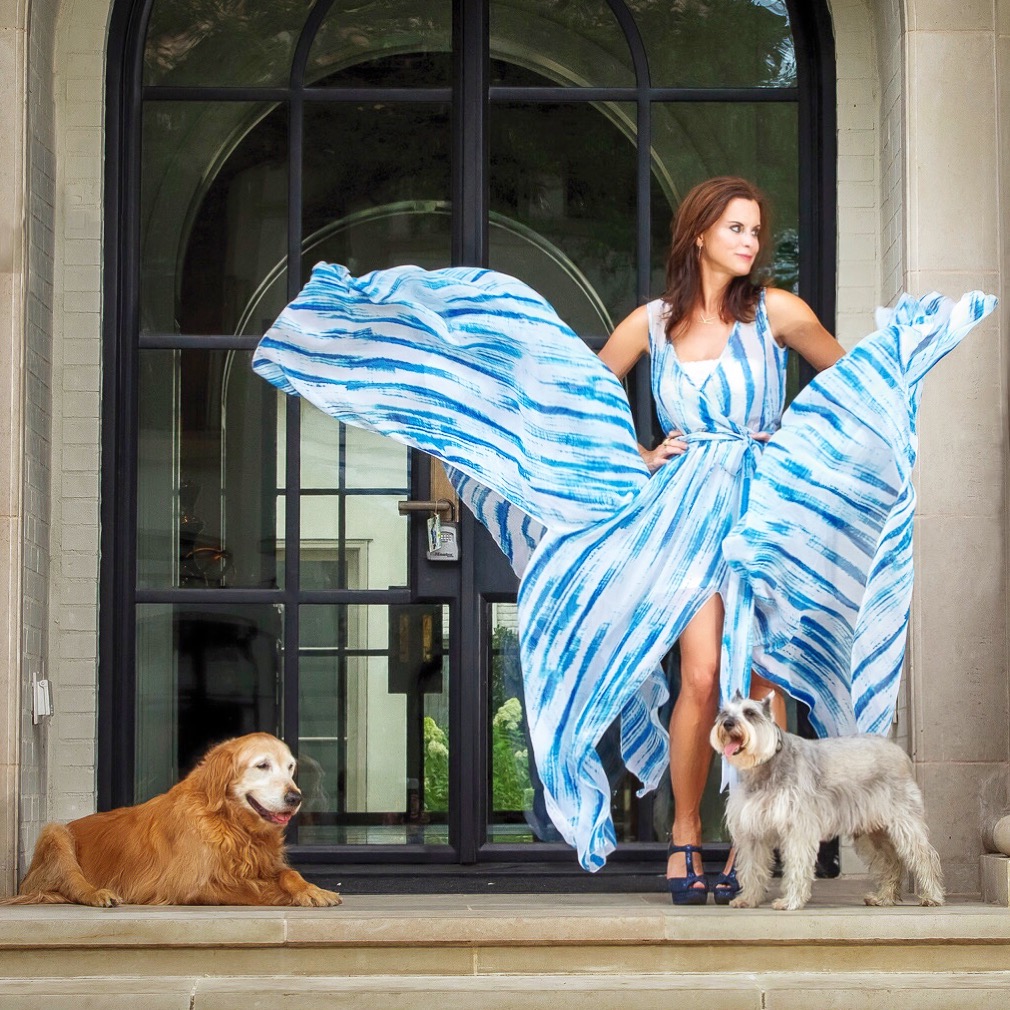 A flowy maxi dress in a striking blue and white print is beyond statement-making and fun. This flowy number works on the go from brunch to a summer wedding or on a date. It's flowy, flattering, and shhhhh! super comfortable and easy to wear. All you have to think about in a dress like this is enjoying yourself. From slides to heels, you can take this dress from day to night. Nighttime event? Just add in some statement earrings and a beautiful bracelet and you are ready to go.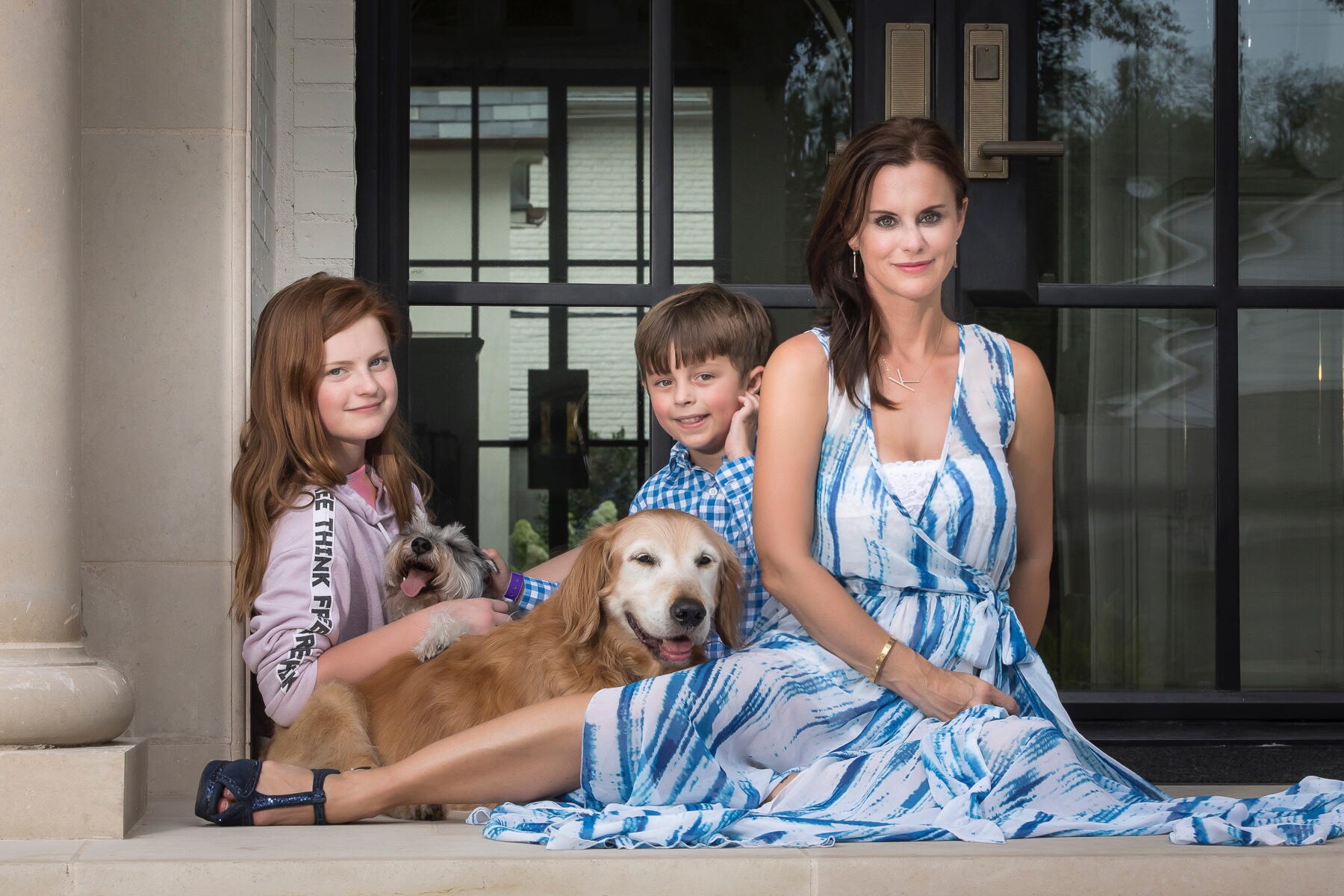 Classic Elegance
Soft blue chambray with ruffled collar details paired with a classically designed soft pinstripe skirt makes for an elegant outfit that can go to work or a meeting, church or a brunch. Kathy paired this easy breezy outfit with a Katie Loxton bamboo handbag from her boutique KF Design | Life | Style and classy ivory pumps with gold stud details. It's an outfit that is a must-have for the glam girl in all of us.