Nothing is more versatile than the jumpsuit. Sleek and refined to fancy and silk there is one very every occasion. Not only can you wear them anywhere, they are so flattering and truly make a chic, fashionable statement, no matter the location. It's clear that we're huge fans of jumpsuits here at KF, see some of our favorite ways to wear this amazing apparel styled out on our fab EIC, Kathy Fielder!
Nautical & Navy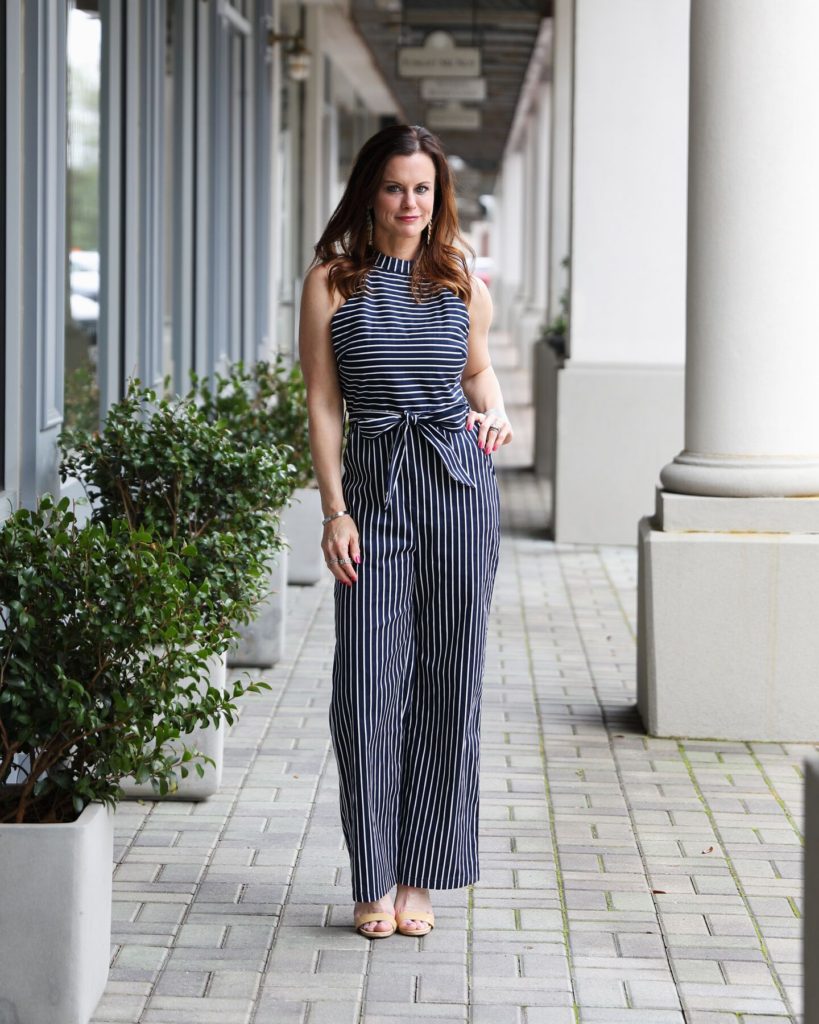 Jumpsuits automatically work to elongates the body. They elongate the leg and lengthen the body. We adore the detail of this sweet and easy jumpsuit. The vertical stripes on the legs is an added plus and works to accentuate and lengthen the leg. What could be better than making you instantly look longer and leaner!
We adore this piece in a darker color. This navy pinstripe classic from KF Design | Life | Style's in house collection Brit Rose is a must-have. Navy is the perfect dark hue for the warmer months and it is just as flattering as black, but still makes a statement and impact!
Crisp & Clean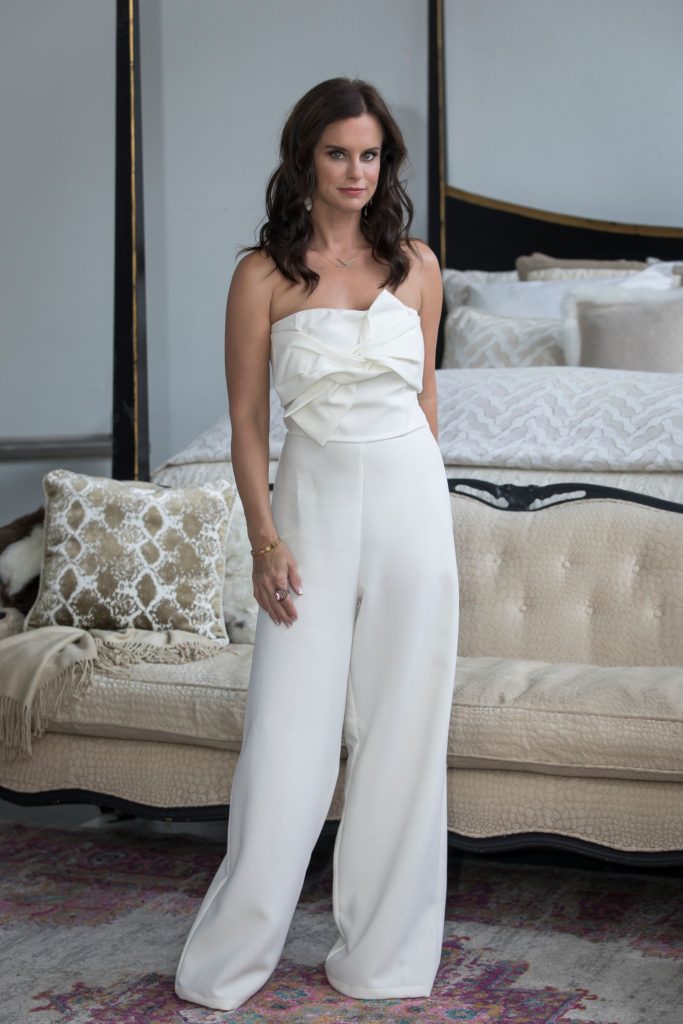 This is the perfect example of a more formal jumpsuit. It's strapless with a flared leg and is oh so flattering while still being absolutely chic. The clean lines in a creamy white make it so eye-catching with a touch of drama and flair in the bodice!
Style a strapless bodysuit with dainty accessories to look extra feminine and sweet. Or go bolder with a statement earring, necklace and fun shoe if you're in the mood for drama. This elegant jumpsuit is the perfect canvas for all types of styling from brunch to an evening event. You can wear it over and over just by styling with different shoes, bags, and accessories!
Fun & Flirty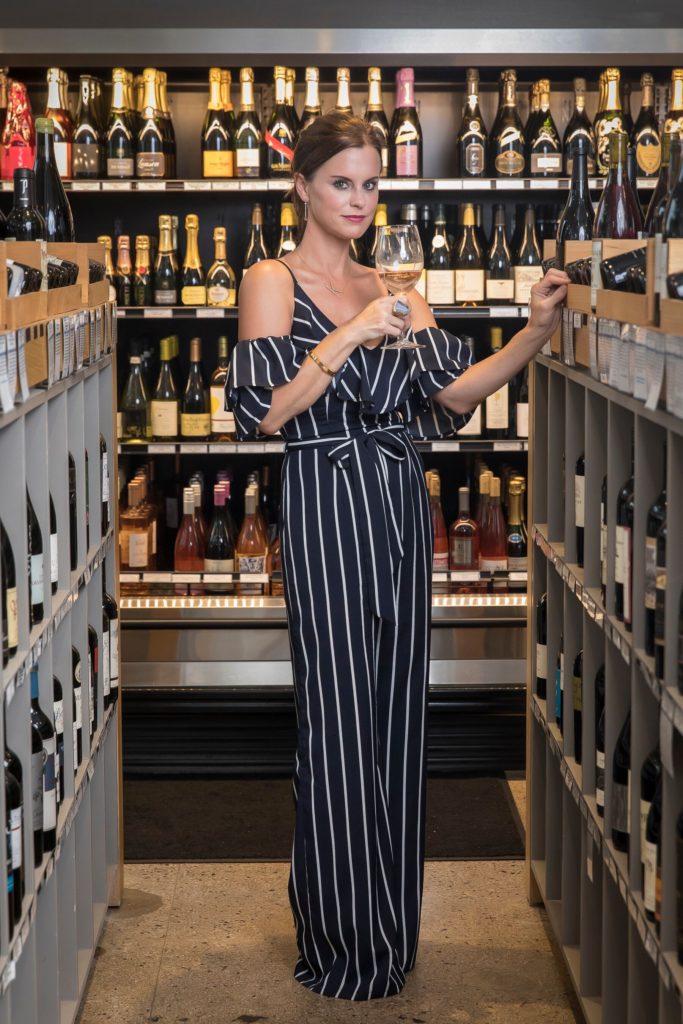 Navy and white stripes are always in style during the spring. From one piece to another, you can have similar pieces but with different silhouettes and styling, they can have a completely different effect.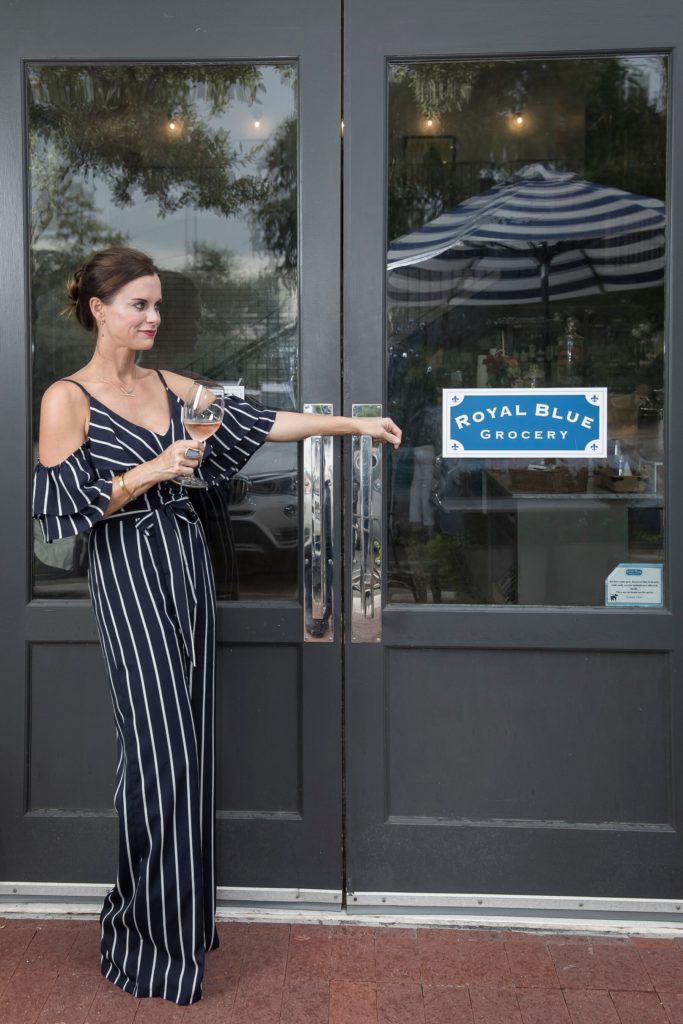 KF styled this with her hair pulled back allowing the striking shoulder detail to take center stage on this fabulous look. While our first navy jumpsuit had a clean and refined look, this one is easy and breezy. Its thinner fabric and ruffles make it so flirty and fun for date nights, brunch and even shopping, so we are in love with its versatility.