Let's face it…we all want to look and feel our best. Part of that is taking care of yourself and doing what I've always called "Hollywood Maintenance". Little things go a long way in keeping a youthful and glowing appearance and do wonders for your self esteem and confidence levels.
The Location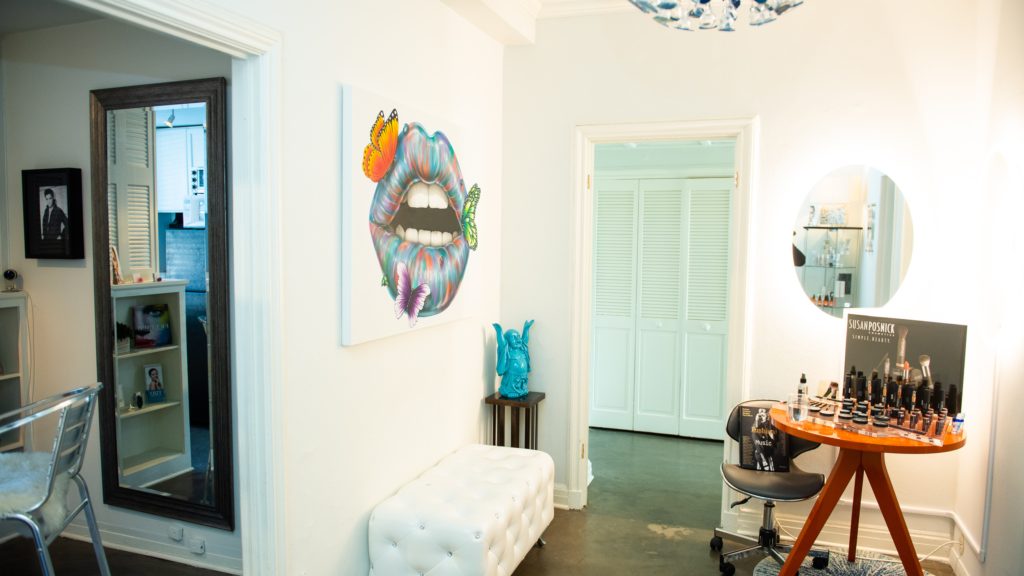 I was recently introduced to the owner of Skinfinity, Kendra Tilleman. Kendra is a talented and knowledgeable business owner who puts her heart and soul (along with her vast knowledge) into making people look better and feel better about themselves every day.
Walking in the door of Skinfinity located at, 3007 Maple Avenue, Suite 107 in Dallas, I found a quaint office that was stylish, fresh, and bright. With vivid commissioned art pieces of fab celebs like Audrey Hepburn, and white fur covered chairs, I instantly felt comfortable and glamorous. Kendra and her team are low-key, lovely and inviting. The whole atmosphere was easy, laid back, but very professional as well.
Skinfinity offers a myriad of services to its clients. Including Prp Dermapen, Regular Dermapen with Clearlift (which is Kendra's combo of choice), Photofacial, Clearlift with Exilis Elite skin tightening combo (for above the knees, which seems to be a problem for many people), vaginal rejuvenation with the Exilis Intima, and many others. It's the inviting atmosphere and fantastic staff that clearly makes them a stellar choice for your beauty needs and wants.
The Treatment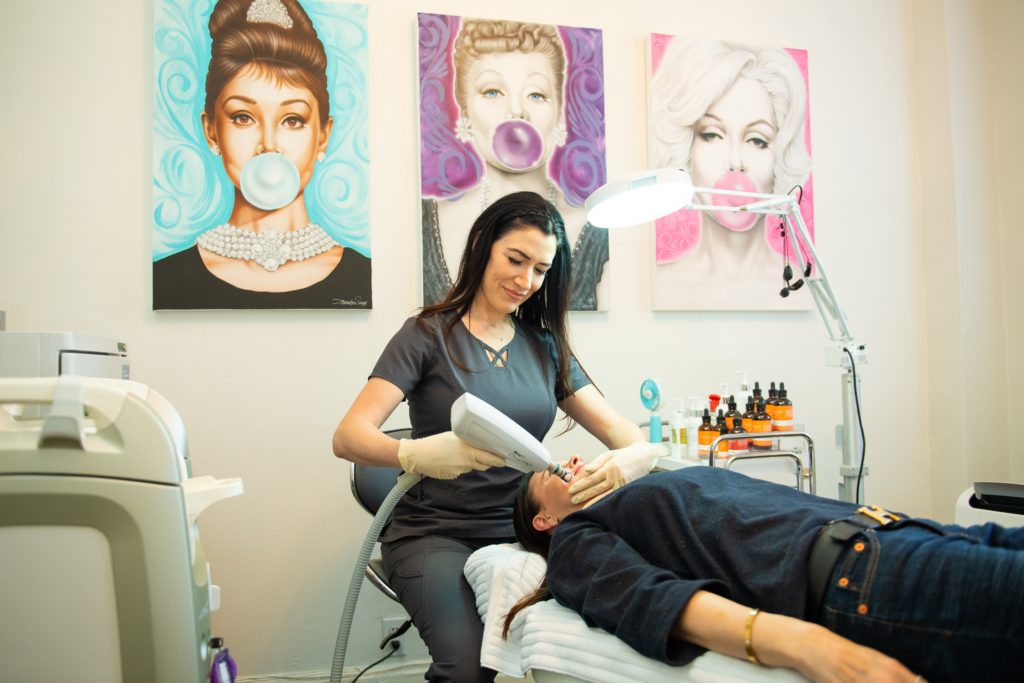 Personally, I had Clearlift, a magical (and painless) procedure called the "Lunchtime Facial". In less than an hour, my skin looked healthier, fresher, and younger. Clearlift is designed to promote collagen production and truly, I did feel a boost in my skin. It looked younger and more refined instantly after, and got better and better over the next couple of days.
This procedure works wonders on fine lines, and you can even have it done under your eyes and on your throat, making you instantly look younger and brighter. You can definitely see a difference in one treatment. However, Kendra and the Skinfinity team suggest 4 treatments plus a maintenance treatment after that before an event or just for a boost! Kendra is committed and serious about improving the look and feel of people's skin. "My goal with all skin treatments is to help everyone age gracefully and continue to stimulate collagen since we stop producing it naturally after the age of 30. All of our treatments are designed to promote collagen in the skin. My team at Skinfinity believes that everyone of our clients is beautiful. It is our mission to help every client improve upon and maintain the natural beauty of their skin to increase their comfort and confidence."

Visit Skinfintiy's website to learn more about their services at https://www.skinfinitydallas.com/. If you go in, mention Kathy Fielder and receive a 10% discount on your first service and enjoy!